Influencer marketing is growing every day because social media marketing has a dramatic rise in recent years. Well, nothing like working as an Influencer is more amazing these days; imagine you appear in different shapes in turn of collaborating with multiple brands to promote their products.
This could expose you to a large network of the audience to promote yourself also attract new customers for a variety of Instagram industries. Here, the most important thing is to find the best micro-influencers.
Now, we want to walk you through several of influencer's definitions to have a clear understanding of influencer jobs, micro-influencer, and nano-influencer.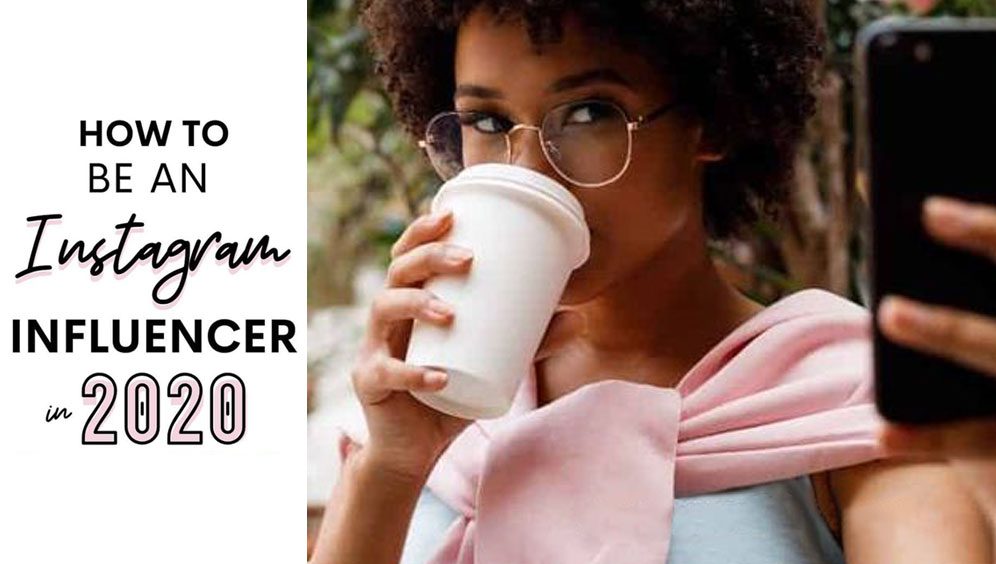 How to be an influencer?
Before becoming a social media influencer, you need to pick up a niche based on your passion, talent, and Instagram market place trends. It plays an important role in getting more audience.
The next step is on which social media platform you'd like to start your influence market. Notice that most influencers are active on multiple social channels to increase their popularity and make money.
Now to promote your self-image as a mico influencer, try to complete your profile. Such as creating a business account, crafting an engaging bio, adding your Instagram business category, your profile photo.
Generating the relevant, compelling, genuine content is the third step of being a social media influencer. It needs creative ideas and a curious mind to discover your audience's voice. However, the most significant thing to do is making a community around your job position.
Let brands know you are open to collaborations using the right hashtags strategy to appear on Instagram's advanced search.
What is the micro-influencer definition?
There are different types of social media influencers that micro-influencers dedicates one of the most popular parts of influencer networks. A micro-influencer grows influencer marketing on a small scale on every social media with about 10K to 100K.
In general, connecting with micro-influencers is an appropriate choice for both big and small brands as they can make good engagement rates (2-3%). Micro-influencers are real people, so their Instagram content is real.
How to find micro-influencers?
Micro-influencers promote themselves in their area of interest to reach their target audience. But the only thing that makes them distinctive in the list of influencers is their authority and power to engage their audience effectively.
Now to find the best micro-influencer fits your brand, here are 6 best ways to reach out to your right influencer: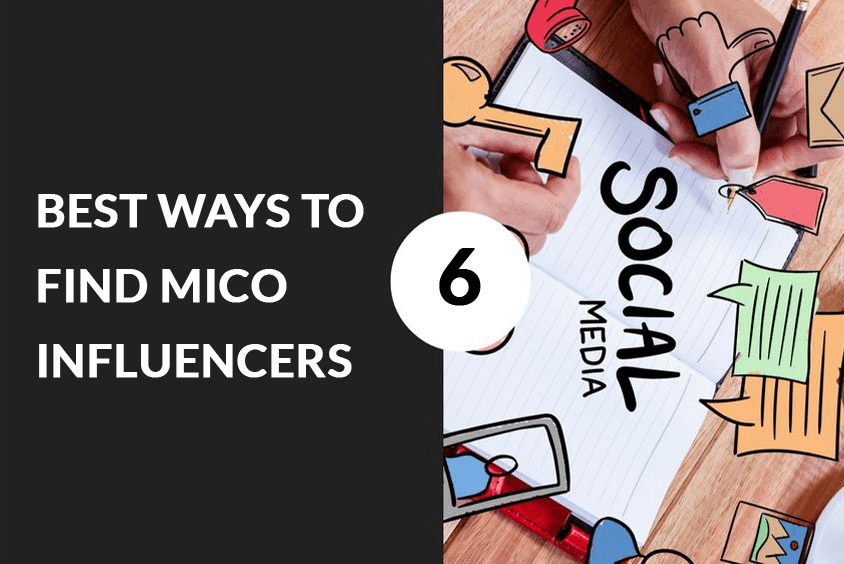 Instagram explore tab
It is amazing to know that Instagram, as the best visual-based platform, is more user friendly and easy for mico-influencers to go viral with their marketing strategy and make money. Conveying the sense of brand message and products by creating stunning creative posts boost more engagement instead of writing a promotional tweet or Facebook post.  
So, Instagram space is more popular and easier for Instagram influencers to get featured on the Instagram explore page and successfully partner with brands.
Searching Branded Hashtags
One of the best ways to find micro-influencers is to get help from branded hashtags. In this way, you can quickly and easily find influencers for your brand; however, you might consider the list of influencers niches and then go through the micro-influencer selection. There is a simple hashtags search strategy to find your best micro-influencer through this method.
#YourBrandName
If you search for your brand name, you can end up with micro-influencers who previously engaged your brand. Remember that it mostly resonates with famous brands that have built a public reputation that could come up on the Instagram search engine or multiple social media channels.
#Relevant Topics
It would develop your search to reach the great list of microbloggers by searching the relevant topics that fit your brand and niche. For instance, if you are looking for a makeup influencer, you can search for #makeup, and a range of choices will pop up in the Instagram search bar, such as #makeuptutorial, #makeuplook, etc.
#ad
Brands take advantage of this kind of hashtag to promote their products by coming up on Instagram users feeds. That's why it's crucial to inspire from #ad to know the best micro-influencers and select one based on their goals and values can make for brands.
#livelacroix
La Croix finds micro-influencers on Instagram and persuades them to share product awareness posts on Instagram. And when you, as a brand, search this branded hashtag, you can access various mico influencers to get one of your Instagram. In that case, they help target brand profiles with lower follower counts to get authentic by promoting product vouchers or other offers.
Local microbloggers
The third way recommends using local bloggers as a great resource for local businesses in your area location. Thus, it would help if you research detail instead of searching for "beauty influencer" "beauty influencer in Italy". This technique can help you find the right influencers for your brand.
Ainfluencer marketing tool
Ainfluencer, as one of the smartest and easiest marketplace, helps both brands and influencers to find and connect each other via an Influencer app and a website platform. Not only this marketplace enables brands to do influencer marketing, but also brands can benefit from collaborating directly with their favorite micro-influencers.
influencer databases 
The fourth way to find micro-influencers is to use influencer databases. Some are no-cost and easily accessible; however, some others cost money, but it is a good idea to help you with your influencer marketing at the infancy steps. So if you have the extra money in your budget to spend on marketplaces and databases, do it.
Research on your audience
To find micro-influencers who can convey your brand voice and fulfill your marketing goals, you can test out by researching your audience's interests and fan pages they follow. This strategy will help when trying to grow your audience numbers to get their minds.
Furthermore, reaching out to the best micro-influencer is possible by researching on fans' liked pages on different social media and considering common interests to know the audience personas to target.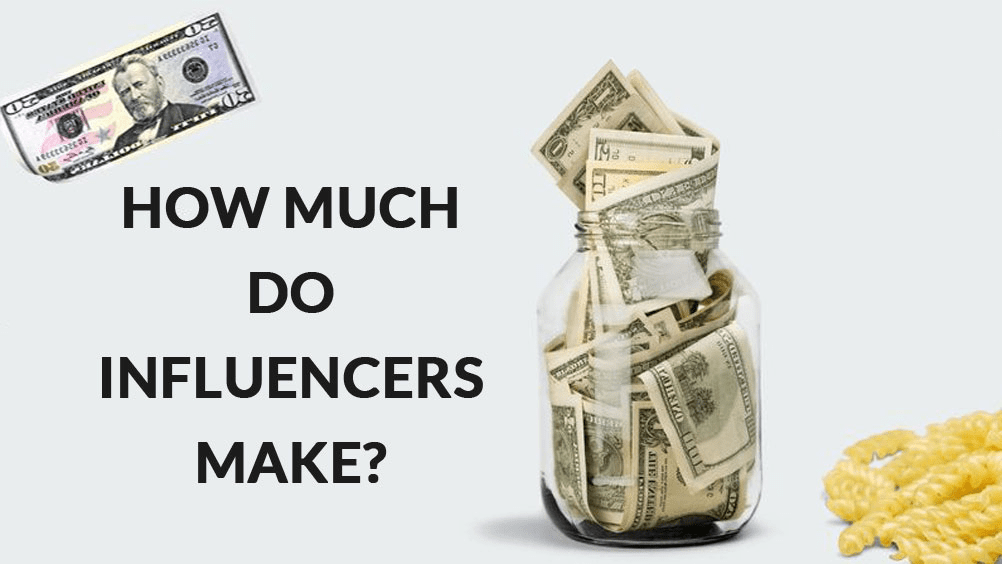 How much do influencers make?
After the Instagram influencer search process, we should know how much influencers get paid to make brands aware of each sponsorship post price. Totally prices are put in different ranges based on 4 critical factors:
The influencers reach and engagement;
The social media channel they  are active in;
How many and what type of posts they are going to sponsorship;
How much effort it will require from the influencer;
Plus, one tip that influencers are split into 4 different groups:
Nano influencers
Nano influencers are individuals with 1000 to 10,000 followers. They are highly recommended for local business markets to take the most advantage of their high engagement rates and benefit from a sponsored post with a cost of $10 to $100.
Micro-influencers
Micro-influencers are the most popular social media influencers with 10K to 100 k followers. They are more famous than nano influencers on social media platforms also best fit both big and small social brands' scales and activities. The good point with micro-influencers is that they get $100 to $500 per sponsored post by making a 2-3%  engagement rate.
Macro influencers
Macro influencers are a type of influencers with a wide range of followers from 500K to 1 Million. They mostly collaborate with famous brands on every social media, and as a result, they charge $5000 to $1,000 for each sponsored post with a %1 engagement rate.
Mega influencers
Mega influencers community typically belongs to celebrities, public figures, popular Instagram models, etc. with +1 million followers. The most important thing is that these influencers are not really connected and engaged with their audiences due to this fact; their engagement rates are low. Moreover,  big brands like Nike directly partner with them for branding, not just getting followers because they are famous enough.
To sum up, Micro-influencers are the most recommended ones in influencers' networks because they are more passionate about their niche and can curate the most argumentative content to engage their followers in compression with other social media influencers.