No matter how perfect your products are, if you don't introduce yourself to your customers, no one will understand that these great products exist! You need to create long-lasting relationships with customers in a way that whenever they see your product, they notice you. To accomplish this, you should think of brand advertising strategies.
You should note that there are several ways you can build brand awareness and generate leads. You may have to test different methods at once, like renting billboards or creating a TV ad. One important thing you should not underestimate is the power of social media. Your online branding is as important as your offline branding. 
This article will help you decide on the channels and methods to incorporate for branding and advertising.
What Is Brand Advertising?
There are many businesses out there that may have the same products or services as you. How can you make your name stand out in this crowded world? Being able to stand out among all the other brands is how to get noticed.
As the name indicates, brand advertising is a form of advertisement that helps organizations advertise their brand to a larger audience. The idea behind branding ads is to promote the whole brand to your audience, showing that you are more than what you sell.
Therefore, your audience will be more familiar with your brand name and its nature than a specific product. So, the main idea of branding ads is to increase brand awareness and customer loyalty.
The channels you use for your brand advertisement are generally the same as the ones you use for product marketing activities – including:
Social media,
TV Advertising,
Audio Channels (Podcasts),
Printings (Magazines, Newspapers, etc.),
Out-Of-Home Advertising (Billboards).
You can incorporate two or more channels for your building your brand awareness. However, your branding strategy can help you decide which channels are more effective.
So, let's find the best strategy to make your brand shine in your industry.
Brand Advertising Strategies
In order to create a successful brand, advertising must be considered an important part of the equation. There are a few different brand advertising strategies that can be employed to create a buzz and get people talking about your product.
Use the following tips to develop an advertising strategy tailored to your company's specific needs.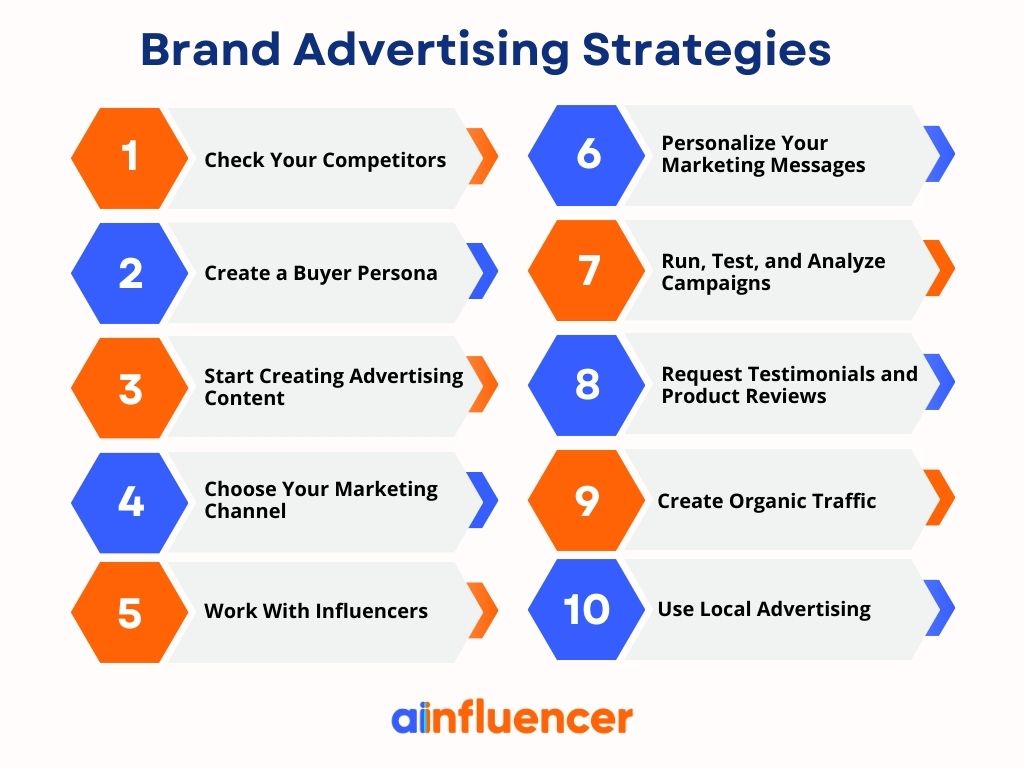 #1 Check Your Competitors
The first step to a successful brand advertisement is to know how your competitors are performing and what strategies they use to sell products. Find out in what channels they are promoting their brand. This will tell you where your target audience is more active. 
You can compare your new product and your brand advertising methods to ones that are already on the market. Since you're competing with these brands, it's important to have your name next to theirs.
#2 Use customer research to create a buyer persona
In order to create and target content that will speak to your ideal buyer, you must first understand who they are. A buyer persona is a research-based representation of who your ideal buyer is, what they care about, and how you can help them. By understanding your buyer persona, you can create targeted content that will resonate with them and help you close more deals.
Additionally, you will understand where your target customers are available so you can put your brand advertising efforts on those channels. 
#3 Start creating advertising content
Now that you know your target audience, you should be able to create content that appeals to them. It would help if you talked with their voice so they feel closer to your brand. Even the colors and slogans you choose for your advertisement design should be in a way that resonates with them. 
Additionally, the content must be creative and attention-grabbing in order to capture the reader's attention. Finally, the call-to-action should be clear and concise in order to encourage the reader to take the desired action.
#4 Choose your marketing channel
At this step of your brand advertising strategy, you should be able to discover at least one channel to promote your brand. However, as mentioned, you can use different channels based on your research about your customers. You should also note that each channel comes with some expenses you should allocate to your advertising budget. 
Pro Tip: We recommend deciding about your budget first, then prioritizing the marketing channels. Check out the tips to plan your influencer marketing budget. 
#5 Work With Influencers
Social media is the most crucial channel for most businesses. No matter if your customers are teenagers (age 13-24), adults (age 25-54), or even seniors (+55), you can still find a related social media platform for advertising.
One effective way of brand advertising is Influencer marketing, which can help you build brand awareness among online customers. If done well, it may lead to more sales sooner than you expect.   Your business can take advantage of an established audience as influencers speak on your behalf. This way, branding ads become much more personalized.
It may be challenging to work with influencers or find them. Right?
Surprisingly, it is much easier than you think because with influencer marketing platforms, like Ainfluencer, creating social media campaigns and finding influencers for collaboration are possible with only a few clicks. 
Check out how Ainfluencer can help you make personalized Instagram brand advertisements.
Ainfluencer: The Best Platform to Find Social Media Influencers 
If you don't know where to start working with micro influencers and nano influencers, you can use the influencer marketplaces, like  Ainfluencer, which is a  DIY marketplace to search through and contact thousands of Instagrammers in your niche.
Ainfluencer allows you to filter influencers by location, related hashtags, language, gender, and number of followers. Then, the smart AI engine sorts the most targeted influencers for you.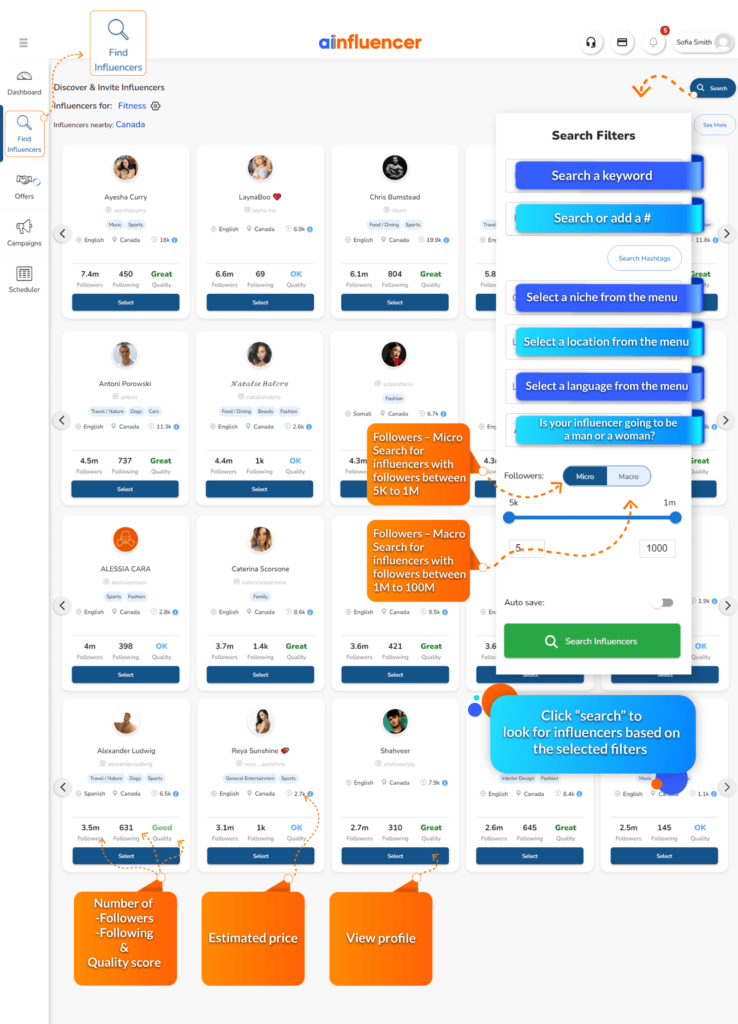 Check out the following YouTube video to see how Ainfluencer can help you with your brand advertising campaigns.
The best part is yet to come. All the brands and businesses can join Ainfluencer for free. There is no need for any payment while creating campaigns, searching for influencers, and negotiating with them. 
As can be seen, it can be one of the most cost-effective methods for your brand advertisement because you can find influencers based on your budget, and you don't need to pay any hefty prices to this platform.
So, check it out now. Create a free account and improve your online presence.
#6 Personalize Your Marketing Messages
You should have a clear message for your customers. Although your message should be the same on all the marketing channels you choose, the way you transfer this message can be different.
For example, when you ask an influencer to promote your brand, you can leave the creativity to that person. It's important that influencers fully engage with the product they're promoting and their audience. So, if you want them to convince their followers that it's your brand that they should choose, let them broadcast your message in their own voice.
Furthermore, if you want to be successful with your influencer branding ads, you should find an influencer who is relatable and relevant to your brand and business. As an example, if you sell gym apparels and your customers are mainly men, collaborating with Instagram male fitness influencers can be a better branding advertising strategy for your business.
Brands need to know what consumers want and offer it to them through influencer marketing to boost their customer loyalty. By personalizing your marketing message, we mean to dig into your customer's minds and discover what they wish and want.
Note: Don't forget to be upbeat and positive, give customers tips and tricks about how to use the product they buy, reach out to your audience at the right time, and suggest relevant products.
#7 Run, test, and analyze campaigns
Branding marketing campaigns should be regularly monitored, and their effectiveness is measured against your goals and industry standards. Testing campaigns is also a terrific idea, so you can see what brand advertising strategy works and what doesn't.
You should note that analyzing campaigns can differ based on the channel and your marketing goals. For example, on Instagram, some formulas can help you measure influencer marketing ROI. 
#8 Request testimonials and product reviews
When consumers are looking for a new product, they often seek out testimonials and reviews from other people who have used the product. This can be a helpful way to get an idea of what a product is like before purchasing it. So, a testimonial from an existing customer provides social proof of a product's quality and effectiveness and can be a great branding advertising strategy.
#9 Create organic traffic
Combining content marketing and search engine optimization (SEO) is one of the best strategies to promote your branded ad. This way, customers might find your website through organic reach.
#10 Use Local Advertising
You may wonder what is local advertising and why it is a good brand advertising strategy? 
Local advertising is an affordable way to reach your target audience in the geographic area where you operate. In this type of business advertising, businesses typically advertise their products and services locally by displaying ads, such as billboards or newspaper advertisements, within the local marketplace.
Even online ads can broadcast your message locally. For your brand advertising strategy, you can collaborate with local influencers. 
Instagram is one of the most popular social media platforms to help local advertising and make the most of your ad campaigns. That's why advertising on Instagram is becoming more and more popular among business owners.
Finding influencers in your location is straightforward. Join Ainfluencer for free and search for influencers based on their locations. 
For example, if your target audience are from Los Angeles, you can search for Los Angeles Instagram influencers and showcase your brand or product to people in that area. 
How To Advertise Your Business?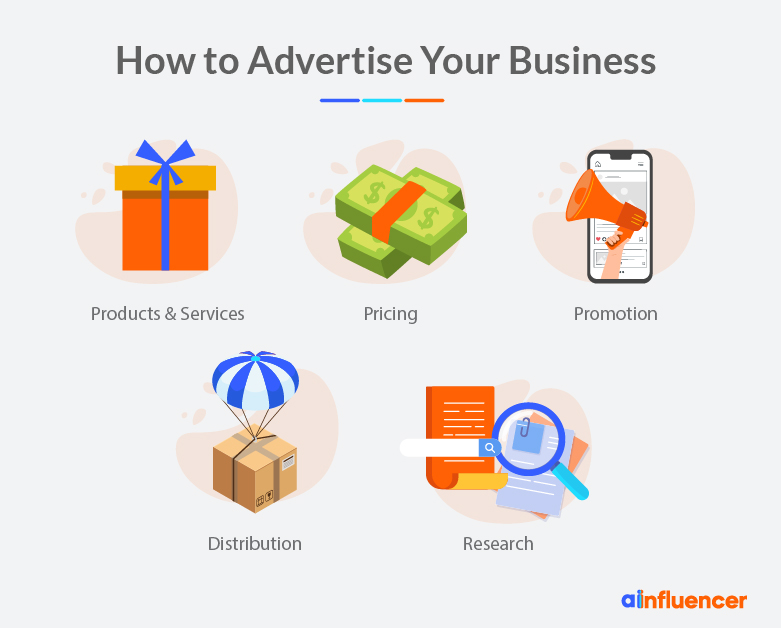 Everyone wants to know how to advertise their business. While everyone can't have the same approach, some general guidelines should be followed for business advertising. When it comes to newborn brands, having a branding strategy is even more important.
Here are some effective methods to advertise your business:
Online Advertising: It ranges from creating a website to influencer marketing. You can find most of your customers through online advertising, whether you are a big business or a startup looking for small business advertising ideas. Furthermore, online advertising is among the most cost-effective brand advertising strategies. 
Print Advertising: Although it seems traditional to print ads in newspapers or magazines, it can still help you reach local audiences or at least create a lasting impression for your brand. 
Broadcast Advertising: It is one of the most expensive ways to advertise a business. But it can create a strong emotional connection with your customers and make them remember your name. 
Outdoor Advertising: Renting a billboard, printing ads on buses and taxis, or any other outdoor spaces is called outdoor advertising. It is one of the branding strategies used by the most popular and top brands.
Brand Advertising Examples
For awesome brand advertisements, it's a great idea to look at successful brand advertising examples and ads run by other brands. This will allow you to come up with new and cool advertisement ideas.
Here are some advertisement examples:
1. Coca Cola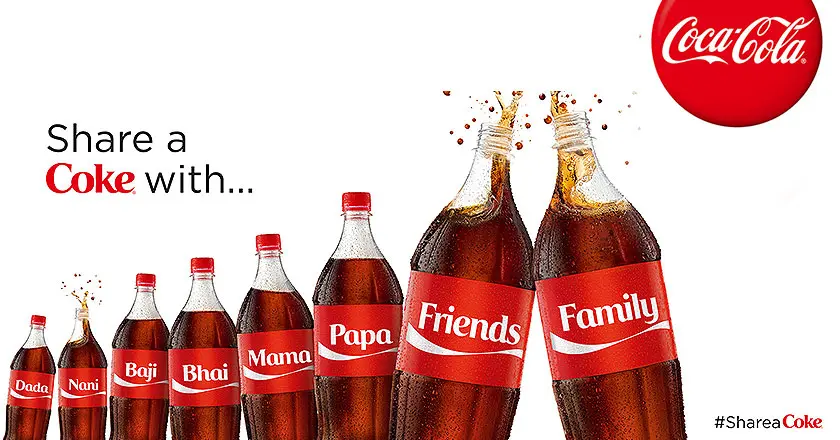 The "Share a Coke" campaign from Coca-Cola is an example of the ad campaign that increased brand engagement considerably. This campaign began in Australia in 2021 when the company personalized each bottle with the 150 most common names in the country.
After that, the U.S. followed suit by printing first names on the bottles and cans in Coca-Cola's iconic font. Now, you can even order customized bottles on their website and add nicknames and logos to them.
This is a perfect example of branding and advertising by engaging the audience. The result of the campaign was brilliant; people who otherwise didn't drink Coke started buying bottles just to see their name on a Coke product. 
2. Always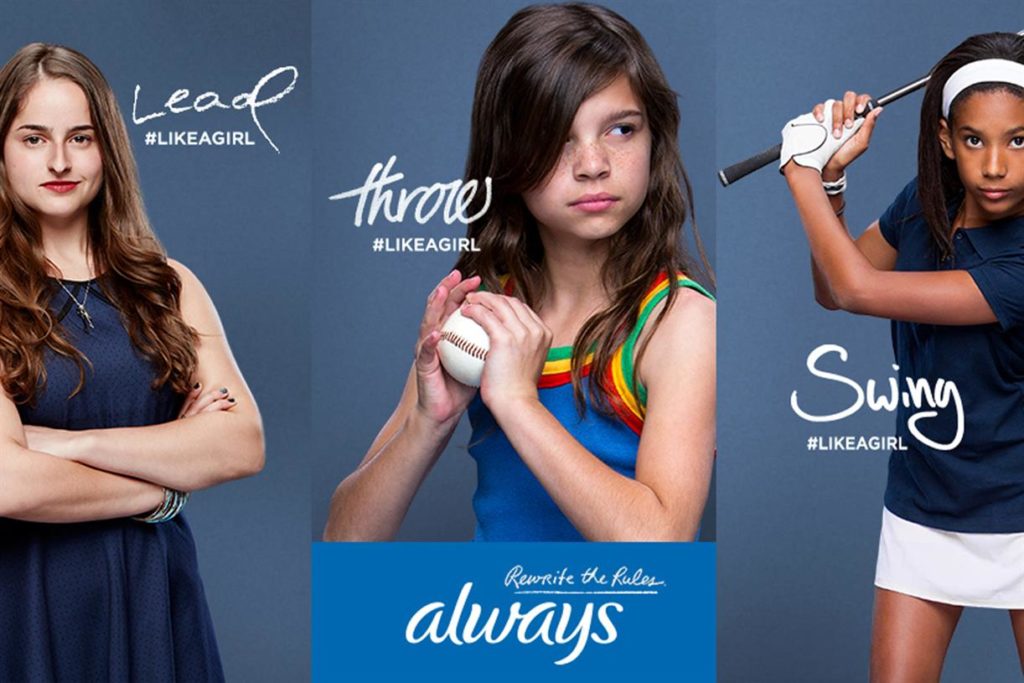 In 2014, Always launched a campaign to battle the stigmas of women in historically male-dominated industries. Since then, #LikeAGirl has gone from a simple phrase to a robust and empowering movement. The company targets the gender gap in society to raise awareness. Through these brand advertisements, Always explains that girls are just as capable as boys. After seven years, the #likeagirl hashtag is still popular on Instagram.
Accordingly, one of the brand advertising strategies you can follow is choosing a specific hashtag for your campaigns. The hashtag can contain your name or message. Make it so unique that every time someone sees it on social media, it will remind them of you. Therefore, having a hashtag strategy is a must for your online advertisement. 
3. Adidas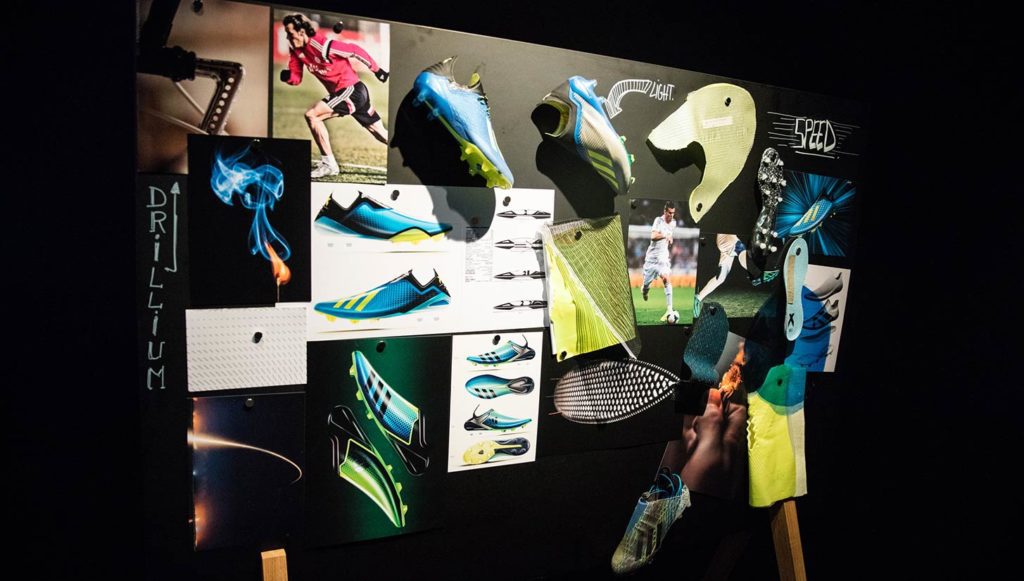 Adidas is one of the most recognizable shoe manufacturing companies around with well-known, creative brand advertisement ideas. This brand has successfully added 5.8 billion USD since 2015, growing at an average rate of 17.6% per year.
One of its branding advertising strategies that helped Adidas gain its audience's trust was to take its viewers on a tour of the Adidas factory, showing them the process of making shoes thereby making themselves appear open and honest. 
4. Volkswagen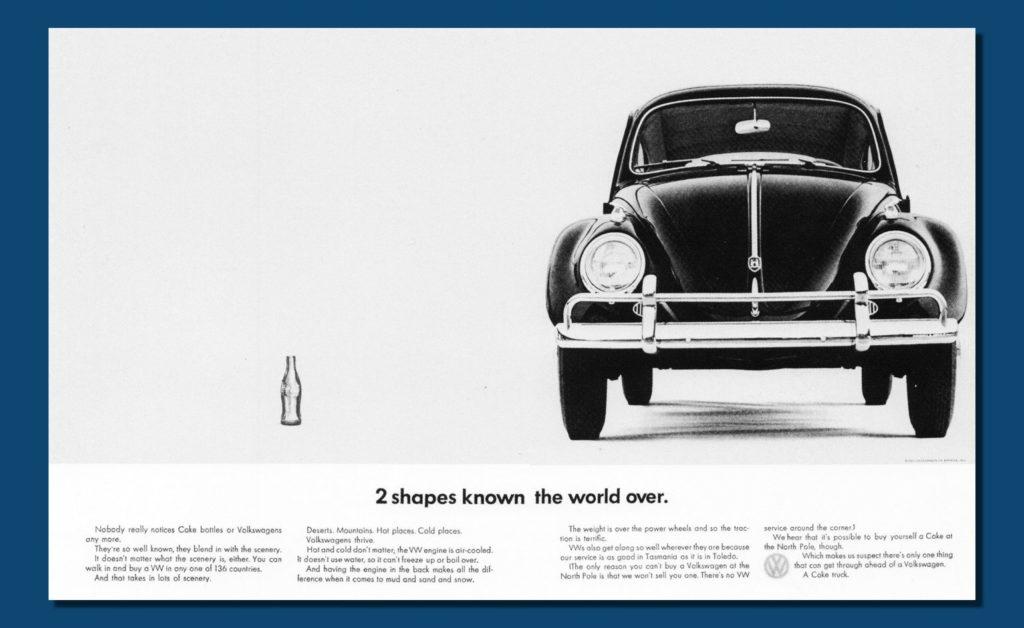 In the 1950s, Doyle Dane Bernbach (DDB) and Volkswagen created a series of ads to answer one question: How can we get people to see the value in buying a Volkswagen?
At that time, cars were fashion statements and built to be stylish. But these Volkswagen brand advertisements started emphasizing the exact opposite. When other's wanted to be the biggest, the coolest, the fastest, VW focused on being humble and honest.
Their branding ads didn't try to make VW anything they weren't and their audiences respected it. 
5. Nivea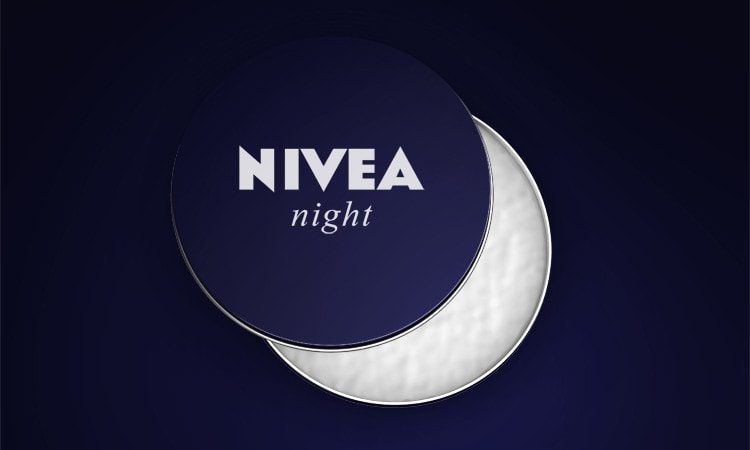 Nivea is a German personal care brand that began its lotions production in 1911. It also has a very fitting branding advertising strategy in this example. Notice how it used its tin and lotion to recreate the moon. Also notice that the lotion is also specifically for nighttime. This is one of those instances where simplicity can be so engaging. 
Additionally, Nivea is one of the brands that work with micro influencers to promote its products. Therefore, influencer marketing is one of the branding and advertising strategies that Nivea follows.
6. Nike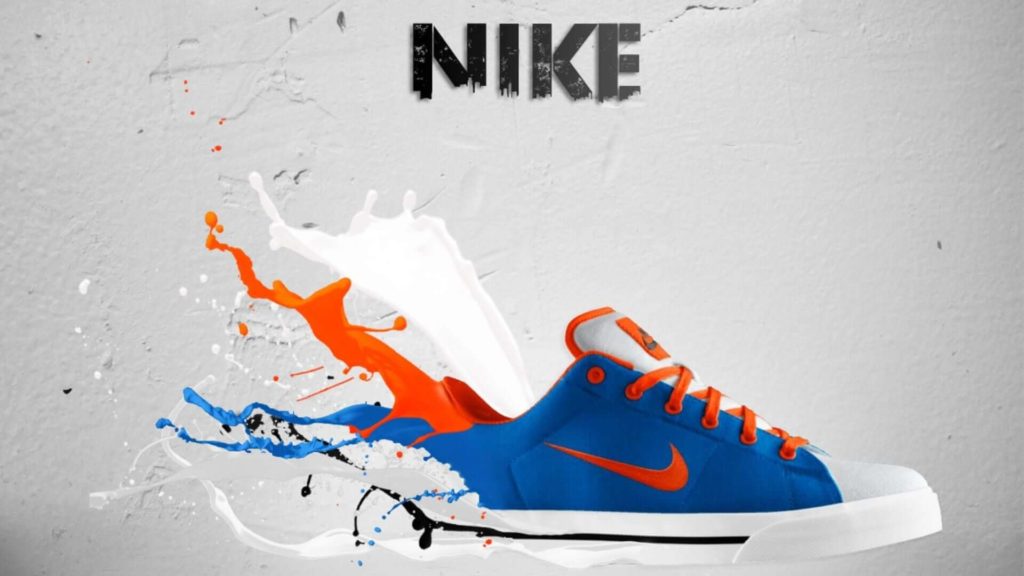 Our list wouldn't be complete without the name of Nike. As the most popular basketball shoes brand, Nike has a bunch of different ways of brand advertising, ranging from fighting gender stereotypes to playing like the greatest athletes in the world just by wearing Nike products. But in this example, Nike is emphasizing just how customizable and personalized their products can be. 
They take every opportunity to tell a story about the products and the idea behind it. Giving your customers the background of your business helps you build trust and increase your brand awareness.
7. Starbucks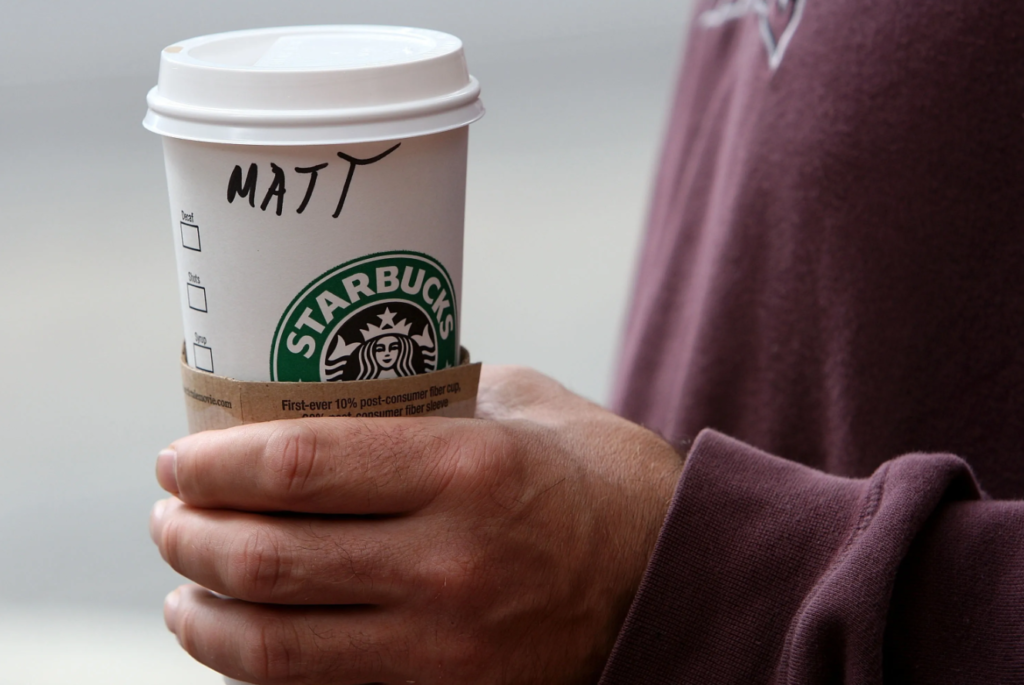 In February 2020, Starbucks unveiled its now-iconic "What's Your Name?" campaign.
The campaign aimed to reflect the transgender population and inspire people to use their preferred name rather than their given name in order to find their voice. In this advertising effort, new members of the transgender community are putting their new identities on a Starbucks drink for the first time.
Giving your name to a barista might not seem significant to others, but for members of the transgender community, it could be the moment they firmly establish their new identity.
Conclusion
Brand advertising creates a strong bond between customers and your brand. In this article, we showed you how to run successful brand ads, took a look at brand advertising examples to get some ideas about promoting your business. 
As mentioned, finding influencers can be one of the most effective brand advertising strategies a business can follow. To remind you of the best influencer marketplace that can help you create influencer marketing campaigns, we take a quick final look at how Ainfluencer can help your brand. 
You can join Ainfluencer for free and easily collaborate with your niche influencers to increase your social media outreach.
FAQs
1- What Is Brand Advertising Example?
Here are some businesses that have created famous brand advertising examples that helped increase their awareness:
#1 Coca-cola
#2 Always
#3 Adidas
#4 Volkswagen
#5 Nike 
#6 Nivea
2- What is a Brand Advertising Strategy?
A brand advertising strategy is a long-term plan to increase your brand's awareness, attract new consumers, and boost loyalty.

3- Why Do Brands Advertise?
Every brand needs customers, and finding them is not possible without advertising. However, there are different types of ads and the brand advertising is the strategy that focuses on brand awareness, customer loyalty and helps establish and grow a relationship between a brand and consumers. The idea behind brand advertising is to promote a brand's values and personality to increase their audience.
4- What Is Brand Advertising Definition?
The main idea behind brand advertising is brand awareness. Therefore, unlike other types of ads that might be created to generate immediate sales, in this type of advertising, the main focus is on the name, logo, and slogan of your business.