Should we be concerned about our brand engagement?
Let's put it this way, lack of brand engagement can move the goalposts if not kill our business eventually. So, strategies to increase brand engagement are undoubtedly steeped in our brand optimization.
However, increasing engagement requires creating an emotional bond and loyalty between our brand and audience, which may seem to be no easy feat at the first sight.
In this blog, we will look at successful brand engagement examples and learn how to develop them with the most viable brand engagement strategy to be easily put into practice.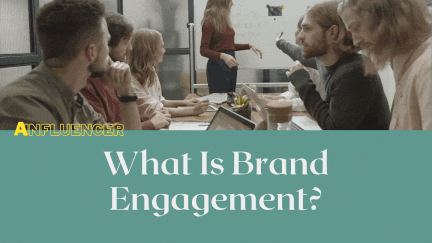 What Is Brand Engagement?
Essentially, the process in which we build up a closer relationship with our customers is called brand engagement. The thing is, the kind of loyalty we inspire will lead to having an audience that is committed to any possible form of engagement in marketing with our brand.
To better understand what brand engagement is, we should remember that it is inseparable from brand awareness, reaching a wider range of followers, increasing engagement rate, and possibly boosting our sales.
Brand engagement Vs. Brand awareness
Basically, there are two terms we can lean on to shape our Instagram marketing – brand awareness and brand engagement.
In one respect, brand awareness is the first step as it mainly places the focus on introducing our brand to IG users. So, the more successfully we increase brand awareness, the more people will recognize us.
That said, brand engagement pulls off a brilliant win to stand out in the IG game. In fact, our audience should raise interest in our brand. Otherwise, how does it help if they just know us?
In brief, what can really set us apart in improving both our brand awareness and brand engagement is using a powerful platform to develop an influencer marketing program.
In this way, we can find influencers who are not only willing to work with us but also fit our marketing program best. We ought to keep in mind that any form of activity that generates different types of engagement depends on reach, and to increase our reach we need word of mouth. So, let a local influencer be the person who spreads the word.
Ainfluencer is an influencer marketing platform that enables us to discover the marketplace and get in touch with influencers based on our requirements.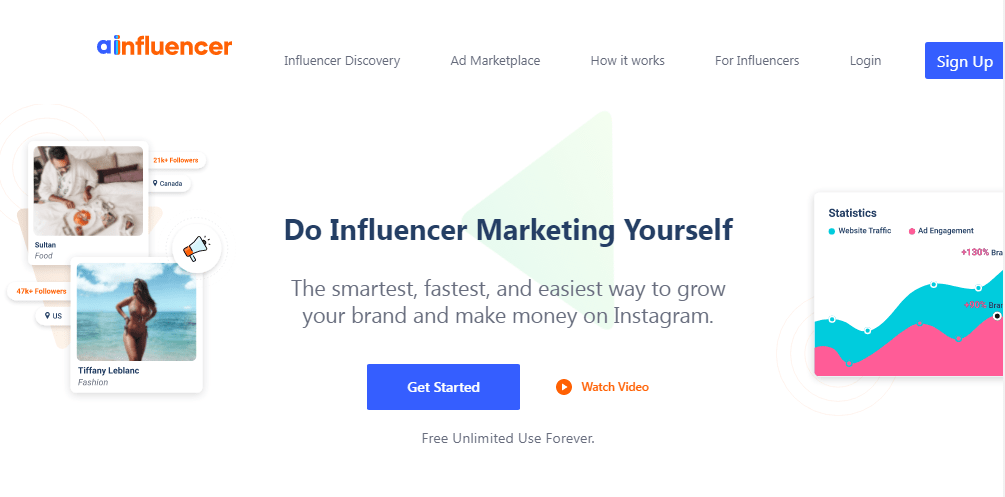 To use the service on this platform for free, all we need to do is sign up on Ainfluencer, create our ad, and access a sea of influencers filtered by their niche, location, language, gender, and the number of their followers. Also, we can get a deeper insight into each influencer's activity and engagement rate by taking a look at their profiles.
To top it off, it won't be just us looking for influencers. While our ad is also available to other influencers who are not invited to our program, we are very likely to get multiple offers from other influencers who are intrigued with our brand too.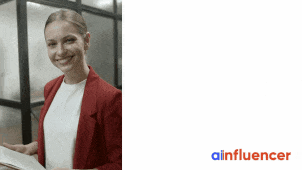 How Do You Build Brand Engagement?
As one of the key objectives in our Instagram marketing, building brand engagement marketing is tied to the overall relationship with our customers. Here are the elements that help us cement this relationship.
What does our audience think about us?
How committed are they to our brand?
Does our relationship lead to interactions between our audience and the brand?
Clearly, answers to these questions are only in our favor when we employ the most effective techniques and strategies.
Brand engagement strategy
To increase our brand engagement, we must learn how to keep ourselves on a constant mission to improve our relationship with customers. The one strategy that will serve this purpose more effectively is to welcome changes and evolve. This is a creative way to keep pace with demand.
On top of that, we should always find a way to engage our customers using different ideas, say it's a simple giveaway or a big live event.
Yet again, we should create an effective program on a reliable influencer platform as a part of our brand engagement strategy, we will see how many more opportunities we have to create various types of engagement in marketing our business.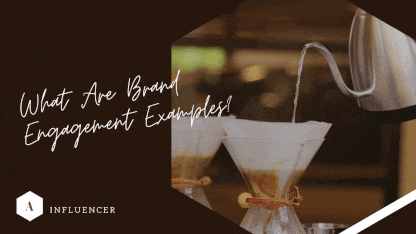 What are brand engagement examples?
By and large, a great way to come up with innovative ideas and improve our brand engagement is to study other successful brands. This will help us grow like popular brands and find answers to some fundamental questions. What approach did they adopt? And what have they achieved concerning their brand engagement marketing and brand optimization?
Here is a list of engagement strategy examples with brands that have hit a home run with their engagement in marketing.
1. Gymshark
The British apparel brand, now a global company, could have never aimed so high in the beginning. While of course, their growth is the result of hard work and consistency but they put their success in Gymshark's brand engagement marketing down to a coherent influencer program.
The right brand ambassadors play a major role in helping us build our own community and reach a huge audience.
Let's watch this video about how to explore and invite targeted influencers on Ainfluencer.
2. Starbucks
Their brand engagement strategy would have never met with such roaring success without consistent communications.
Starbucks is a great example of a company that evolved by shifting its focus onto a variety of beverages and food other than coffee and adding more meaning to its brand with reusable packaging rather than single-use ones.
What's more, Starbucks has used UGC (User Generated Content) and giveaway posts to earn a respectable social media presence.
3. Anima Iris
We don't have to be an enterprise-level brand to achieve a high level of brand engagement marketing. The designer handbags brand, Anima Iris, doesn't shy away from showing the behind-the-scenes and more human side of its business to connect with the audience.
On top of that, Q&As and surveys have been its brand engagement strategy highlights to engage the followers.
What Are the 5 Types of Engagement?
With all these innovative brand engagement ideas, there is no room for conventional strategies. However, there are 5 types of engagement that have remained popular with the passage of time.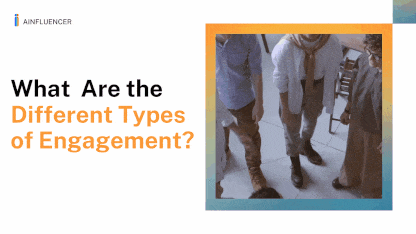 1. Promo code
An Instagram promo code, also called coupon code or discount code is a great way to engage loyal fans and directly encourage them to buy from us or use our service.
However, these direct types of engagement and brand optimization usually work better if we have an influencer on board. In fact, this is one of the undeniable reasons to love influencer marketing as they are bound to access a larger audience and build trust in our brand.
Once more, Ainfluencer provides us with the best platform to contact influencers and build our influencer marketing strategy.
2. Giveaway
These posts condition users to engage with us in different ways in return for a generous reward. In this way, we or our influencers can get the entries to, for example, follow us, comment on our giveaway posts, use particular hashtags relevant to our brand, or tag us on their own posts.
3.UGC
Inviting users to generate content related to our brand is always a unique way of creating brand engagement and loyalty. In this way, we are bound to build trust between our followers by real customers satisfied with our products or service.
4. Instagram Lives
A great brand engagement strategy is that Instagram lives with an audience to interact with while streaming our event.
5. Polls and Q&As
One of the most important things to boost our brand engagement is to know our audience better. So, we can use different ways of asking their opinion directly about our brand, future plans, and changes to our advantage.
It is important to be generous with question-and-answer meetings or forms and polls in our stories, IGTV posts, lives, and any other form of communication we use.
Conclusion
Once we have managed to introduce our brand to a group of people, the most important factor that helps us stay alive is brand engagement.
As we looked at some successful brand engagement examples, we are now very well aware of the fact that we must find a way to keep communicating and interacting with our audience to reach a state where we find loyal customers who are willing to engage with our brand in any possible form.
Moreover, an influencer can come in very handy to boost our brand engagement in marketing.
And last but not least, Ainfluencer is a free platform that helps us develop our influencer marketing program more effectively.