Running an Instagram business could keep you on the top of the Instagram platform if you come up with the latest trends among one billion monthly active users.
IGTV is the most engaging popular Instagram content type that would be a highly effective Instagram marketing tool to skyrocket your branding success and drive more traffic to your website.
Instagram is all about using great marketing tools to feature your products or content more professionally to not only reach your business goal on the network but also help types of audience to fulfill their requirements.
With the potential of IGTV delivers such as Inspirational designs, illustrations, and graphic elements, brands found it more popular and useful to keep their content creative and engaging.
Now, this article covers the most important tips for creating Instagram TV to succeed in performing high-IGTV series.
4 outstanding Instagram IGTV benefits for brands
Four key things turn Instagram IGTV into one of the highly popular Instagram features.
IGTV Video length: If uploaded from the separate IGTV app, as you know, it can be up to 60 minutes; however, the time limit for Instagram live streams increased to 4 hours.
Easy to access: IGTV videos have a specific place inside the Instagram app, and also you can watch them through a stand-alone app
suitable for different content marketing: Using IGTV series can help brands to produce the best types of videos for their audience, such as teasers, tutorials, reviews ad webinars.
Improves engagement: because Instagram lets users view 1 minute of an IGTV video, it can be attention-grabbing for the audience to persuade them to come back to your profile.
6 Best things to make an engaging IGTV series
IGTV is one of the main Instagram tools that added new features to emerge a pattern to help brands with some fresh ideas to showcase their products and keep their branding on people's brains.
To begin with, having a consistent content strategy is the biggest fundamental to take advantage of this Instagram feature in both vertical and horizontal video format. Leaping into IGTV without any plan or new idea will get you nowhere, so knowing more about what strategy you should follow, the more time and money you are going to save.Notice prerequisites to stand out on IGTV
Topic: the first prerequisite of making a great IGTV is finding a particular topic to know what to do next. A topic can vary based on the content strategy you want to follow but mostly starts with product reviews and branding. Pay attention to that topic can make your brand authority and identity at the first look.
Title Screen: you need to write the script for your IGTV to create a better complete user experience. In this way, users can sometimes follow the scripts as an alternative way of the video voice. Also, you can avoid losing important information and have them in a linear format.
Provide high-quality video series: producing your content with a professional camera and microphone, videographer, and a shooting location. However, we can not underestimate smartphones' high ability that can deliver the audience high resolutions videos to be motivated to watch your visual content series.
Edit your videos: when recording long videos, it would work best to edit them with essential tools to decorate your videos and make them more interesting for your users. Also, make editing is great to remove some unnecessary stuff such as no useless lines, audio and effects, links, tag other profiles
Make a great discovery: making video posts can help you get more views and engagement in your IGTV if you promote what you have posted on your own Instagram profile.
Find your practical video strategy
A great content strategy makes your IGTV series valuable because you should know which types of content can convey your brand message.
Is it necessary to create an IGTV series when we have both Instagram story and feed?
The truth is that your stories and feed posts can be random highlights from your business. However, your IGTV videos should be based on a strategy like having a specific theme, style, and thumbnails that your audience can identify in every episode type. In this way, you can promote your video once you've finished editing it.
And believe it, or not this is a critical factor in creating IGTV that optimize your IGTV series to keep users engaged in watching your videos
Key things to consider while filming IGTV series
Decide on which concept should come first to make a great impression on the audience
Publishing an episode series allows you to tell your brand history and stories.
Try out a variety of themes for different episode types to test out your audience feedback
Take advantage of your Instagram stories to figure out what your audience would most like
Create a quick storyboard to make a huge opportunity to share more detail with your followers and feel much closer to them by flowing things together well.
Make your IGTV series in-depth
Separate from the strategy you select, marketers need to create in-depth IGTV series when IGTV is an incredible channel to showcase products. Providing tutorial products when IGTV allows you to upload a long-form video.
Training your customers about your products, efficiencies, and reviews improve your in-depth storytelling voice to make an interactive content type. It can start with a tutorial and can go on with branding includes branded slides, cliff hanger and call to action that share a great opportunity to build Instagram aesthetic to your IGTV channel and build a consistent and cohesive way to build engagement.
Show your followers behind the scene
Let your audience touch the behind the scene to know your business's culture, management, staff, and showing the process and not the product of sorts them. Luckily, IGTV can build this trust among your audience because behind-the-scenes content makes you relatable, approachable, and humanize your brand.
Promote your IGTV with custom cover Images
Creating IGTV covers helps you promote your video series and provide value to your customers because those graphic designing tools turn boring stories into interesting ones using creative covers.
Here are 5 important instructions to make successful cover images:
The IGTV cover size is 420 x 654-pixel resolution
IGTV Cover graphics should be in the "Title Safe Area" for the Instagram preview feature.
Thumbnail images should be under 2MB.
Your video must be in MP4 format.
Vertical videos need an aspect ratio of 9:16.
Horizontal videos maintain an aspect ratio of 16:9.
Image formats are in JPG or PNG.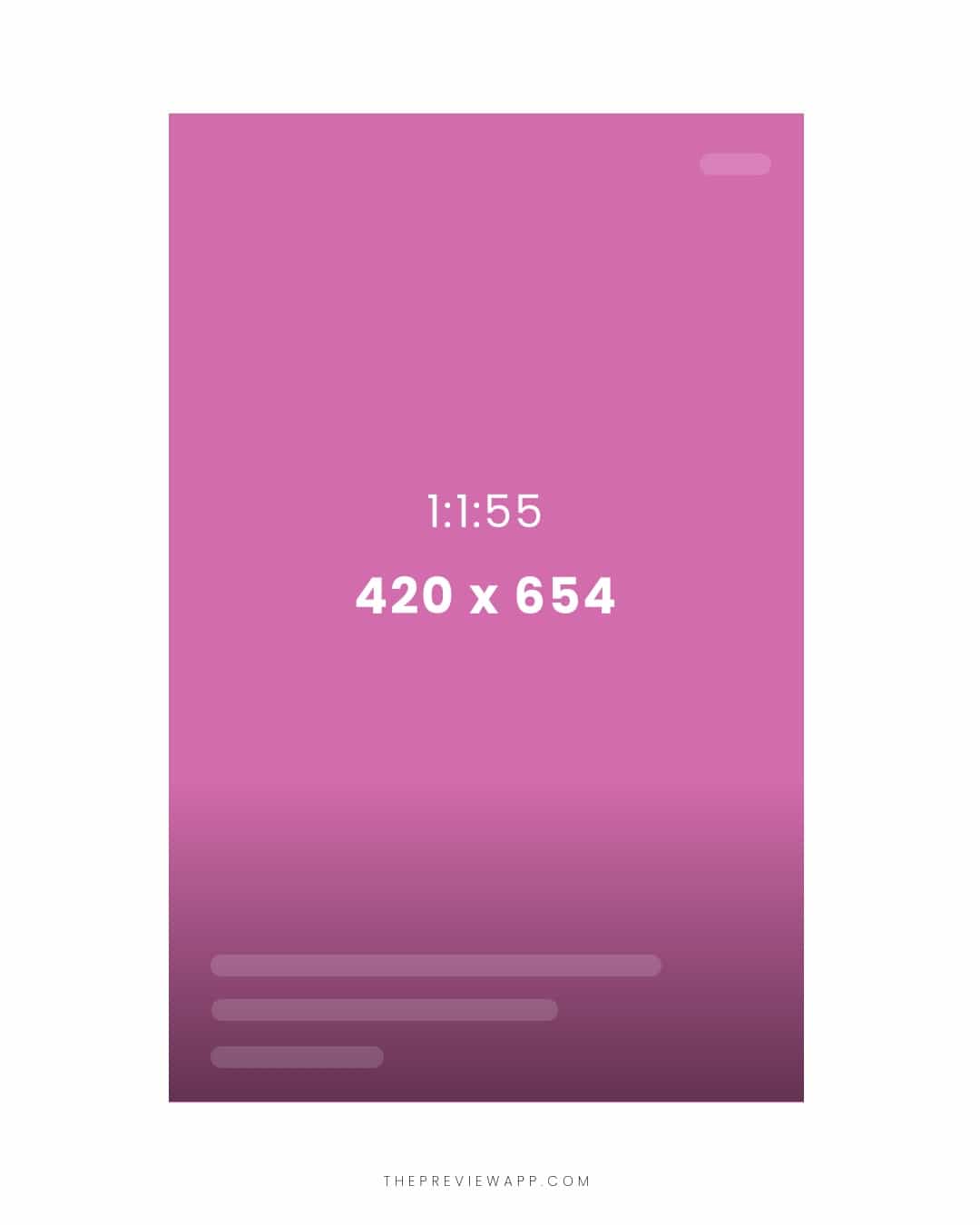 Make most of Instagram stories to increase IGTV views
Instagram story is the best Instagram feature that can resonate in support of the IGTV series. It can invite your followers to the new IGTV series you have recently created using story stickers and a motivational sentence to make a great interaction with the audience.
It also helps brands make their live videos into IGTV to increase their video content views. This content promotion can associate with a branded hashtag for your IGTV series to ease the process of accessing your great episodes.