With the introduction of Instagram Guides, Instagram has shown a lot of potential for long-form content, and while Instagram TV is also known as IGTV has been around for some time, it is growing bigger with a more creative use for creators and businesses.  
As it allows you to get closer to your audience and be discovered by more new people, IGTV is a tool for anyone who wishes to become a creator, so whether you are still in two minds to create your IGTV channel or need some inspiration to use it creatively for your business, this article will help you learn everything you need to know about it.
What is IGTV and Why should you be using it?
IGTV which is accessible from Instagram and as a standalone app, allows you to share videos longer than typical videos on Instagram posts and stories. This longer form of videos lasts 10 minutes for regular users and up to an hour for verified profiles.
For IGTV videos the recent Instagram algorithm prioritizes contents from the accounts you interact with the most and serves suggested IGTV videos in relevant explore pages.
This means that IGTV provides you with plenty of opportunities, increases your engagement rate, gets closer to your audience, gets discovered by more new people, improves your marketing strategy, just to name a few.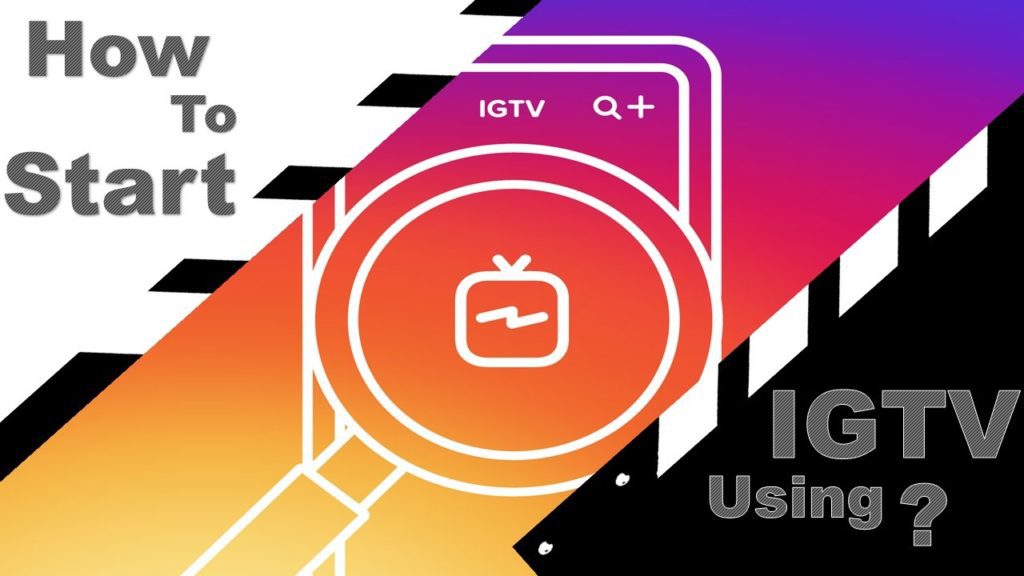 How to start using IGTV in 3 steps?
In order to use IGTV effectively, you should take a look at the following steps.
Step #1 ­– Create an IGTV Channel
All you need for your IGTV channel is to have an Instagram profile. It is recommended to also install the IGTV app, it is not required though.
Step #2 – Upload an IGTV Video
If you wish to upload your video through an Instagram app;
open your Instagram profile.
tap the + icon at the bottom of your screen.
make sure your video is longer than one minute, and tap next.
select long video in the "share as …" menu.
choose a cover image. This will make your IGTV channel look organized and beautiful. Tap next. Keep in mind that you cannot edit your cover video later, so make sure to have chosen it right.
fill out the title and description.
tap post.
If you wish to upload your video through IGTV app;
open your IGTV app.
tap the + icon on the top right.
make sure your video is longer than one minute, and tap next.
choose your cover image and tap next.
fill out the title and description.
tap post.
Step #3 – Create an IGTV Series
Whether you are uploading your IGTV video through Instagram app or IGTV app, the following steps to create an IGTV series are the same.
when you are at the title and description window, tap "add to series".
tap create your first series.
fill out the title and description, and tap the tick icon in the top right of your screen.
select the series that you want your video to be a part of, and tap "done".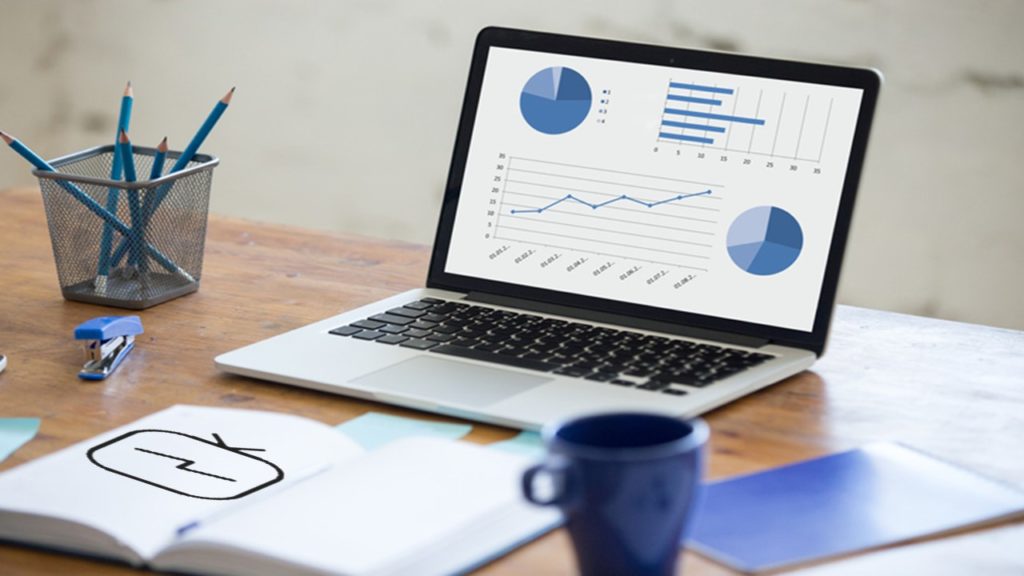 8 Creative Ways to Use IGTV for Business
IGTV is bound to play a significant role in your marketing strategy if you can find the right way to use it. Here are some creative ways to use IGTV for businesses.
1. Reach New Audience with Contents You Have Already Published
Regenerate the previous videos that you had shared on other platforms like YouTube. They can attract new users' attention on your Instagram without putting too much effort into creating content.
2. Create Tutorial Videos
How-to-do videos can be about a whole host of topics drawing people's attention with different areas of interest. From a workout tutorial to how-to-use product tutorial, you can create effective contents to also put the IGTV series into good use.
3. Create Exclusive Contents
Contents that make your audience feel they are VIP is not only intriguing for them, but they also see the human side of your company. For example, give them a sneak peek of behind-the-scenes videos and show them what efforts are put into this business of yours.
4. Host a Q&A Session
A great way to build up a closer relationship with your audience and present some solid thought leadership on your industry is a question and answer session. In order to increase your engagement rate, you can also promote this session in advance.
5. Develop a sequential program
This is one of the most creative ways to take advantage of the IGTV series. IGTV as a modern version of television is a great opportunity to make a program with weekly or monthly episodes. This builds up a sort of loyalty among your viewers to follow each and every episode you share.
It is important to stay consistent and never miss your deadline.
6. stream an event
After the Covid-19 pandemic and the changes made in lifestyles during the lockdown, people are getting used to attending events virtually more and more, and IGTV is a great feature for streaming such events.  
7. Host a talk show
Guests always have new followers with them who are considered as their fans and after watching your show, they can turn to your fans as well. It is also great fun hosting a show focused on your business and have a sweet talk with someone else about it. These conversations are inspiring and could also be an eye-opener.
8. Let Your Loyal Customers Play a Role
Videos with real people have a greater impact on the audience. These people are your loyal customers who review their satisfaction with your products or services. Recent research shows that people choose real people over celebrities to trust.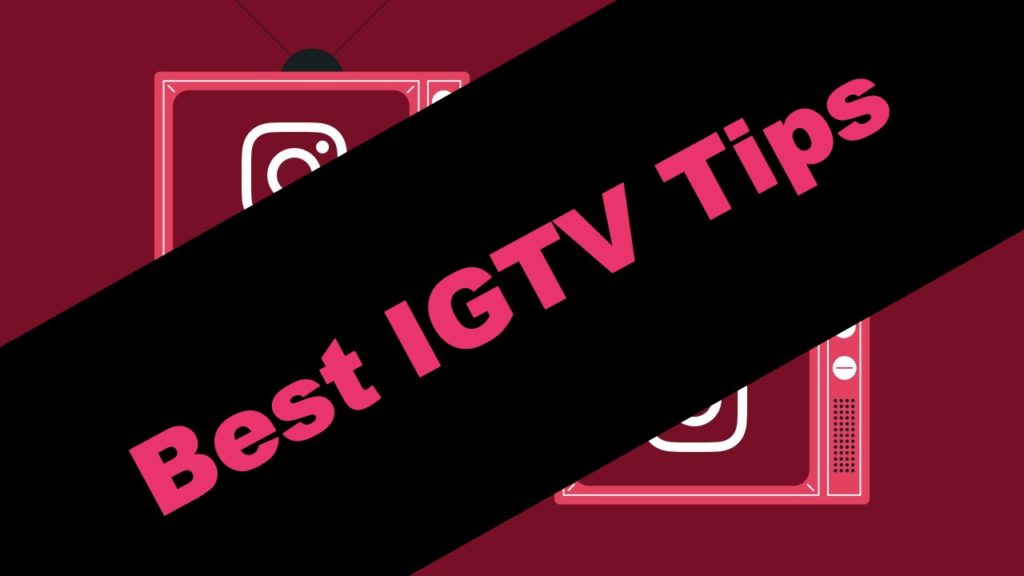 8 IGTV Tips to boost your performance
Without any doubt, IGTV is a timeless feature to boost your performance on Instagram, however, you are required to watch your moves and get feedback on every decision you make on IGTV.
Here are some great tips to help you improve your skills in IGTV.
Tip #1 – try videos at different length
This choice basically depends on your target audience. You can try different video lengths and see which ones are viewed and talked about more. You can use your data analysis to track reach, impressions, engagement rate, and other metrics carefully.
Tip #2 – promote your IGTV videos through Instagram stories
This will link your followers only to your IGTV, but your IGTV can also share a link to any website you wish to promote. This is probably the best way for normal users to share a link to their websites as it will not cost you or does not need any other requirements.
The first thing to know is that only when you have published an IGTV video, will you be able to use the swipe-up feature. We will walk you through a step-by-step guide to the whole process:
Publish an IGTV video so that the swipe-up feature will be unlocked for you.
It is advisable to record your video within the native camera on your phone.
Open the IGTV app and click the + icon.
Give IGTV the access it requires.
Select your video.
Press "add from camera role" to choose a cover photo for your video, although it is not visible on your Instagram story.
Press next to write a title and prescription for your video.
Be clear about the purpose of the video
Here is where you can share a link to your website that your video is promoting
Paste the URL, and use pointing emojis to prevent your followers from getting confused about where to click
If you are posting a call-to-action video, you may want to unselect "post a preview"
Post your video to your IGTV
Open your Instagram app.
Chose the right picture for your story, if you have unselected "post a preview".
Add a text, gif, or anything else that encourages your followers to swipe up the link.
Tap the chain link icon, and select IGTV video.
Select the IGTV video that you already posted.
Select "done" and add it to your story.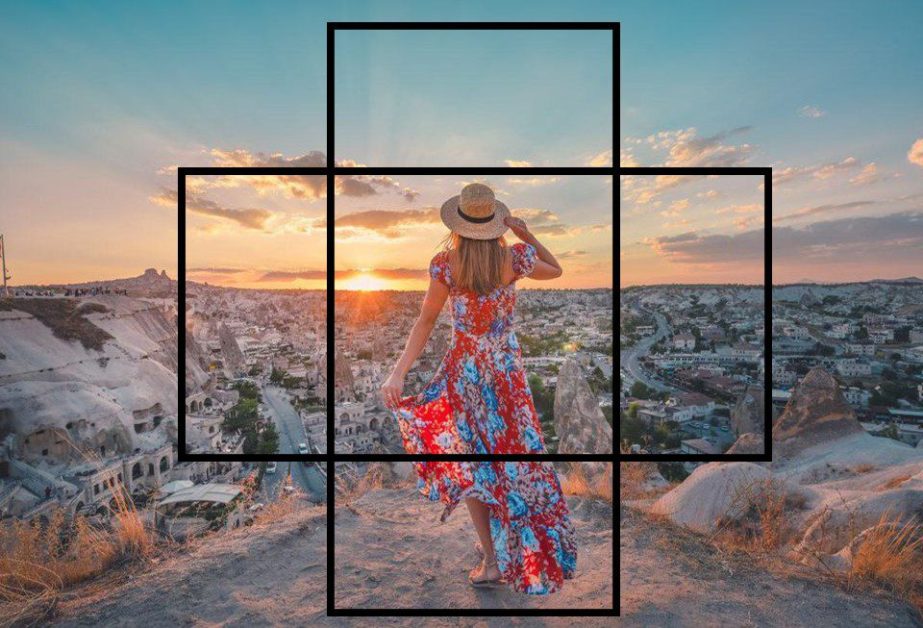 Tip #3 – decide whether you should film vertically or horizontally
IGTV only supported vertical videos just until 2019, however, it captured a lot of attention when Instagram announced that it would also support horizontal video content.
Here are the best things about vertical videos:
Your viewers won't have to flip their phones to the side. This makes it easier for them to watch your videos if they only have one hand free.
Viewers find vertical videos more intimate as it seems you are speaking to them face to face.
Here are the best things about horizontal videos.
Fit more on your screen without lots of movements back and forth, particularly when you demonstrate something that takes up a wider area.
Videos that places the focus on more than just one person are commonly horizontal.
If you want to use videos that you have already published on other platforms like YouTube, which uses horizontal videos mainly, you will not face any trouble converting it to a vertical video or simply lose your consistency.
Tip #4 –optimize your IGTV videos
Think long and hard before choosing a title. It should both clarify what your subject is about and intrigue the viewers. Another thing to pay attention to is using relevant keywords. There are some tools such as SE Ranking to help you find the right keywords.
Last but not least, don't underestimate the impacts of a powerful hashtag strategy.
Tip #5 –take advantage of subtitles
Of course, it depends on your taste, your target audience, and the kind of content you share, but subtitles are likely to be very useful as many prefer not to turn the sounds on. They are whether in a public place or in a mood for silence. Your subtitles help them not to miss your videos. Clipomatic is an effective tool to help you with adding subtitles to your videos.
Tip #6 –make the most of the first minute in your videos
The first minute of your videos serves as an introduction which is informative. Let your audience know what the video is about, why they should keep watching it, and whether or not there is a CTA (Call-To-Action) button like a link to click on.
Tip #7 –review your CTA at the end of your videos
Remind your viewers why they watched the video and what you had asked them to do just in the beginning. This will encourage them to do as you wished if they had found the subject useful.
Tip #8–be consistent
Having the same theme such as a particular design for your cover photo, fonts and even your filming techniques to shoot your videos vertically or horizontally makes your IGTV videos more recognizable.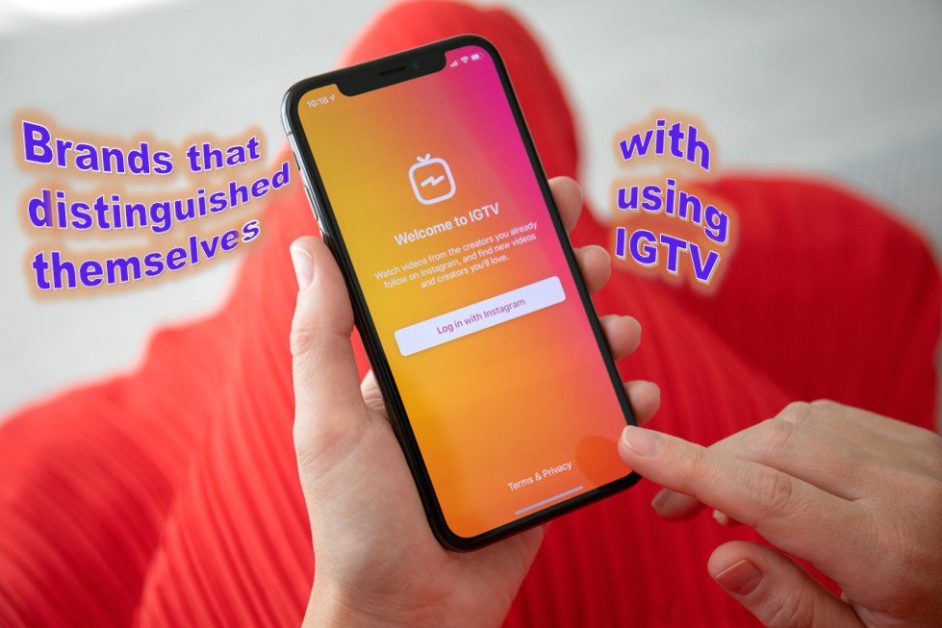 4 Brands that distinguished themselves with using IGTV
Here are 4 successful brands who very much rely on their IGTV channels, and they excel in it. You can use these examples as inspiration to develop your IGTV strategies.
1. Tarte Cosmetics – Shares how-to-do tutorials
Tarte Cosmetics (@tartecosmetics) feature sharing make-up hacks while giving an encouraging tutorial. Few people will be able to turn down their offers!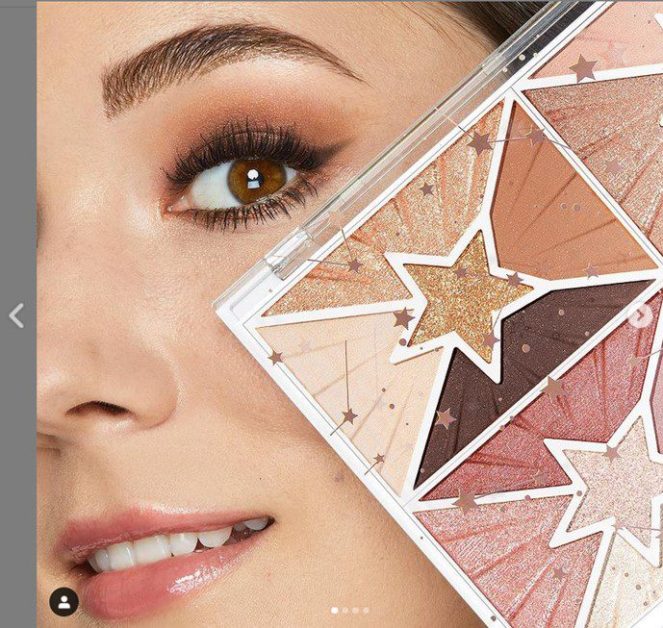 2. Bonappetitmag – Shares lives to IGTV
Live videos have recently become an effective tool in Instagram marketing, and sharing them to your IGTV is a great feature to jump on as bonappetitmag (@bonappetitmag) is utilizing it at its best.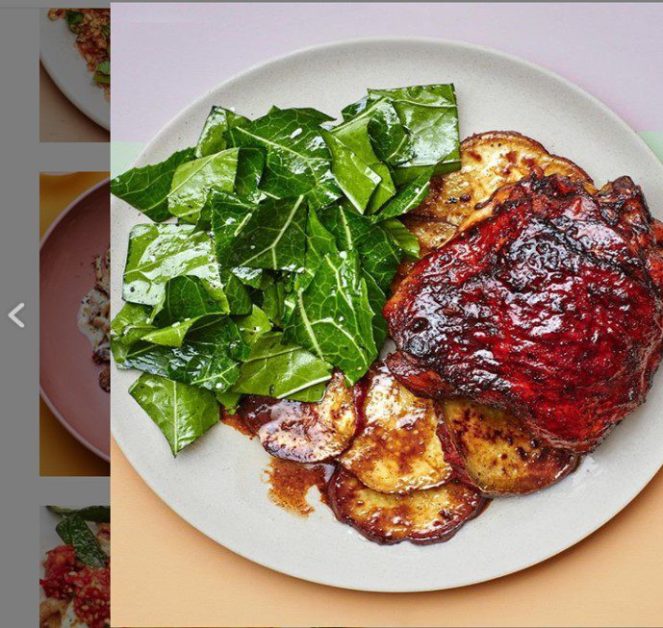 3. Mejuri – Shares an IGTV series
As discussed earlier, creating series is one of the main reasons IGTV was introduced to Instagram users. Brands such as Mejuri (@mejuri) create sequential episodes just like TV programs and have successfully elevated their reach, impressions, and engagement rate.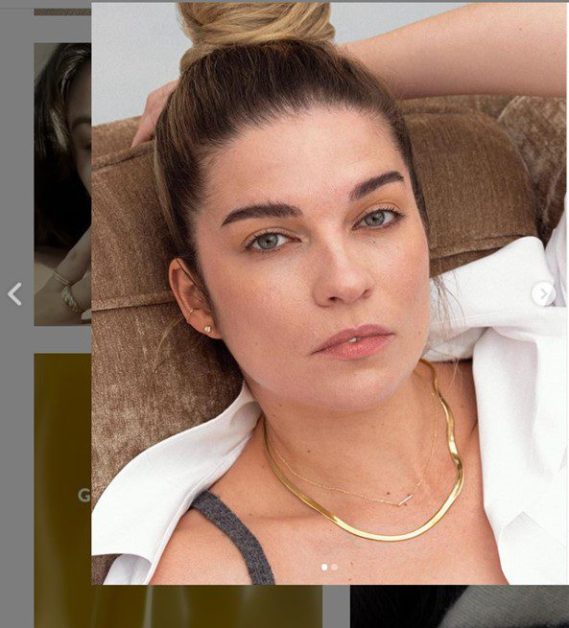 Keeping your followers coming back for more is a brilliant strategy to maintain your relationship with older fans as well as gaining new followers.
4. Lucy Williams – Cross-promotes her IGTV channel
Lucy Williams (@lucywilliam02) has proved an important point after having over 500k views on her IGTV channel. Her main strategy is to promote her channel on her Instagram and develop an intimate relationship with her followers by letting them know that she cares about them.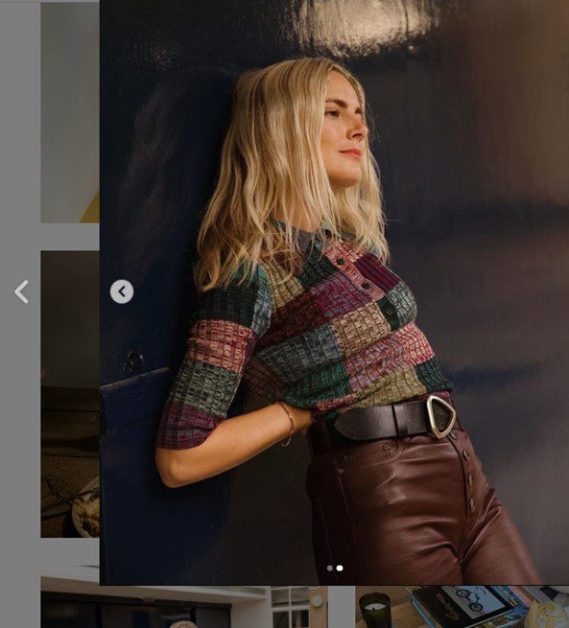 Conclusion
IGTV allows you to create long-form content with high quality and it also allows your followers to browse videos based on their interests. So it is basically sharing what you love with who you love which builds up a close relationship with your target audience and helps you find new followers.
Do not hesitate to start using IGTV and create your own channel, but to perform well and get the kind of result you are looking for you to need to be creative and observe others who are using IGTV successfully.
Which strategies and tips did you find more helpful for your business in this article?