In 1898, St. Elmo Lewis developed a theoretical model that illustrates customers' journey from the moment their attention is called to a product to the point that they decide to buy that product.
Since then this model which is often referred to as "sales funnel", "purchase funnel", "customer funnel" and "conversion funnel" is modified by many marketing consultants and academics. The aim of this article is to look into the most effective sales funnel practices in 2021 that will transform your business.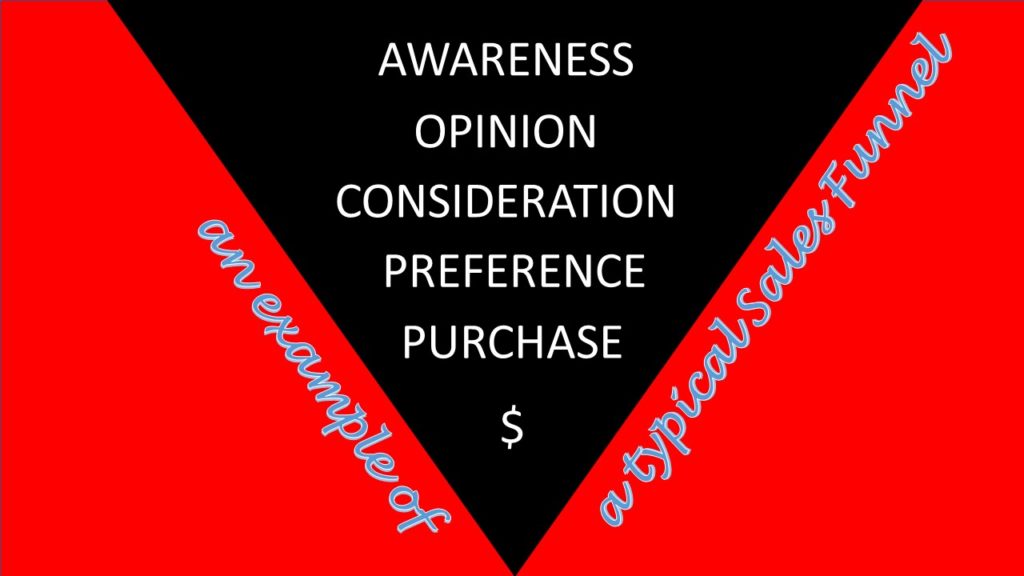 Why Practice a Sales Funnel?
According to recent research, approximately 65% of companies do not have a defined funnel to generate their sales, however, some have surpassed themselves with developing their sales funnel.
Which companies do you think have been more successful? Make an educated guess.
Practicing a well-structured funnel, you will increase the rate of sale as you will ease the process of purchasing and making it look exciting for your customers. So in order to meet these criteria, you are to implement effective sales funnel for your company.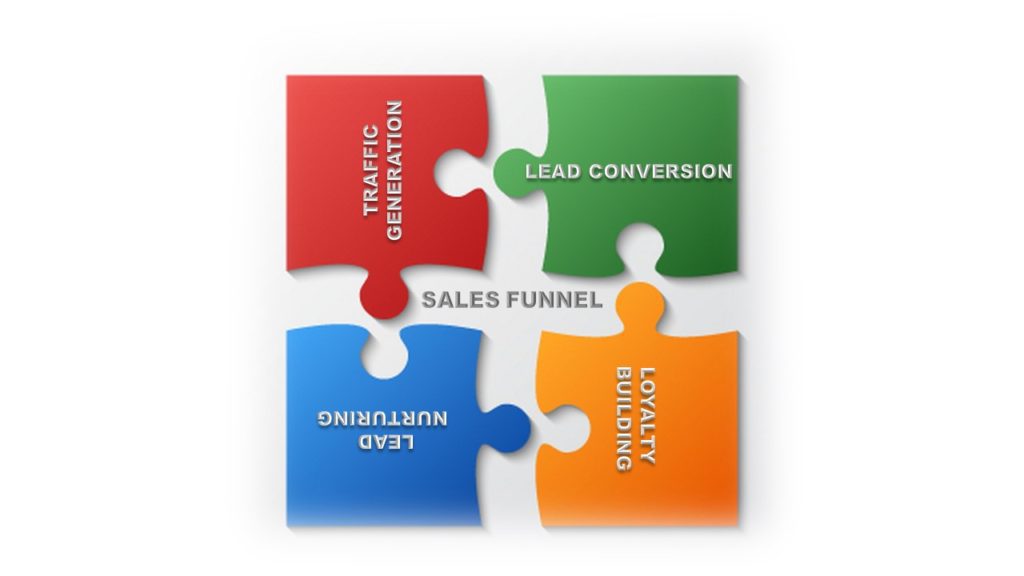 How to Figure Out the Four-piece Jigsaw of the Sales Funnel?
The challenge might sound daunting, yet it is of great importance to building your customized sales funnel. We have divided the whole map into four pieces that each piece represents one key component of a sales funnel.
Piece #1 – Traffic Generation
Actually, generating traffic means raising awareness about your business. There are 3 popular approaches that help you with traffic generation.
SEO – Search Engine Optimization is a unique technique that improves your website's visibility by relevant keywords to your business through the articles that SEO writers provide you with.
Paid Ads – Instagram ads mostly labeled as sponsored are a common choice between brands. These posts and Instagram stories of any kind normally consist of a CTA (Call-To-Action) button with the aim of traffic generation and conversion.
Content Marketing – needless to say, Instagram has become the ultimate platform for businesses to share content with the highest engagement rate. There is a large number of different types of influencers who do the lion's share of this task.
Piece #2 – Lead Conversion
What is conversion in the world of business? First, you heard the term conversion funnel as an equivalent to sales funnel, and then you learned how traffic generation will lead to conversion. But what exactly conversion refers to? And how lead conversion works?
A conversion happens when your audience does what you want them to do, having visited your website. For example, you have created a CTA button with the aim of filling out a form or making a purchase, and if the visitors to your Instagram fulfill your aim, that is a conversion.
But to know how to persuade your audience, you need to know how lead conversion works first.
Clearly, lead conversion is the stage before the conversion occurs. This stage shows your value to your audience and how they can benefit from your service. Here are some easy steps to take in order to lead conversion: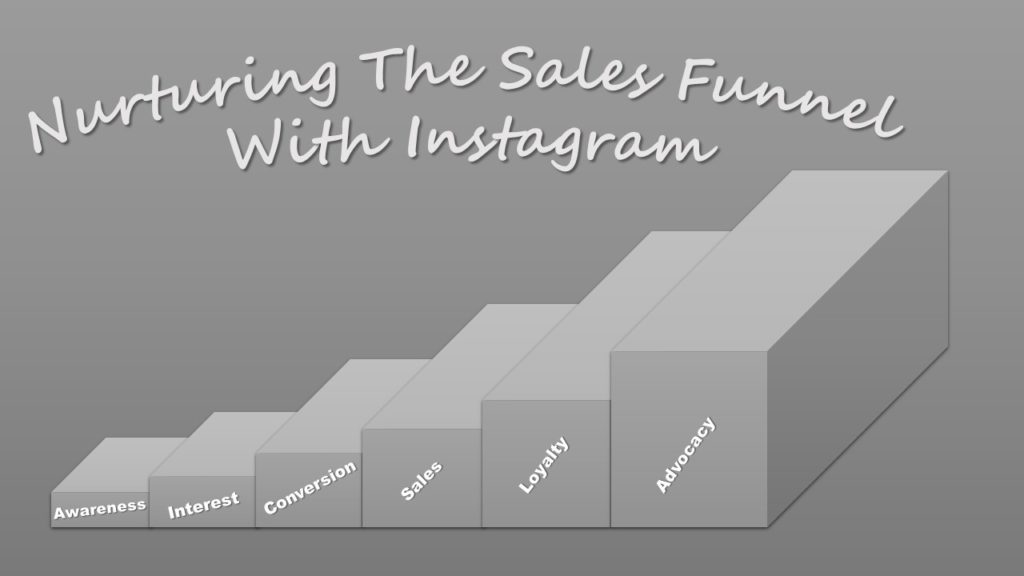 Piece #3 – Lead Nurturing
Piece #4 – Build Loyalty
Lead nurturing not only refers to building a strong relationship with your target audience, but it also refers to maintaining this relationship which brings about their loyalty and word of mouth in support of your brand. That is why we have decided to talk about the third and fourth pieces of our jigsaw of the sales funnel both together.
Here are 6 steps to take to nurture the sales funnel with Instagram:
You never get a second chance to make a first impression. Your introduction to your target audience plays a major role in customers' trust, and awareness is the first step.
Instagram has a vibrant community with great potential for a high engagement rate. Get help from a popular influencer based on your target audience, or learn the online marketing etiquette to treat your audience the way they expect.
Eventually, you should connect to people on an emotional level and give them a reason to follow you. Keep in mind that these two steps are before your audience starts doing business with you.
This is a vital step to turn your audience into customers. Give them the right incentive to buy from you or use your service.
This step is where you should have brought data analysis into good use to successfully direct your customers down the funnel and make a sale.
Keep an eye on your customers' needs and interests, your strategies, your contents discoverability and your timing by reaping the benefits of the metrics.
In many examples of a typical sales funnel, in particular the conventional ones, "sale" is placed on the final step. However, in today's world of competition and a whole host of choices, it is of great importance to create a sense of loyalty.
You need to be honest and sincere about the products or services you present, and measure your customer satisfaction in order to ensure that they continue their relationship with you.
They will be one of your biggest advertisers into the bargain.
As mentioned earlier, another advantage of creating a sense of loyalty after you have successfully sold your product to your customers makes them one of your biggest advertisers. Never underestimate the power of word of mouth. This is probably the most reliable advertisement at the lowest cost for you. The more conversation you create, the better result you will have.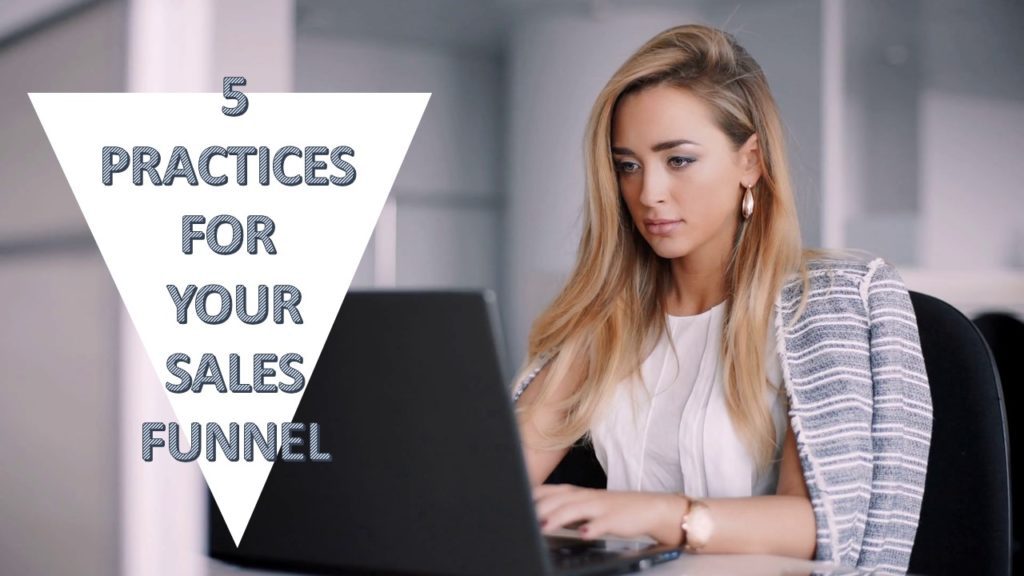 5 practices for your sales funnel
Create Multiple Lead Magnets
Your sales funnel is mostly about clicking a link to order a product. A Lead Magnet is to give away something for free as an incentive for your potential customers to click that link.
Affiliate Marketing on Instagram is one of the best approaches to achieve this purpose. For example, you could use a promo code, make your followers feel they have VIP access, and many other ways that encourage your audience to enter your sales funnel.
By creating multiple lead magnets, you can expand your category of prospects.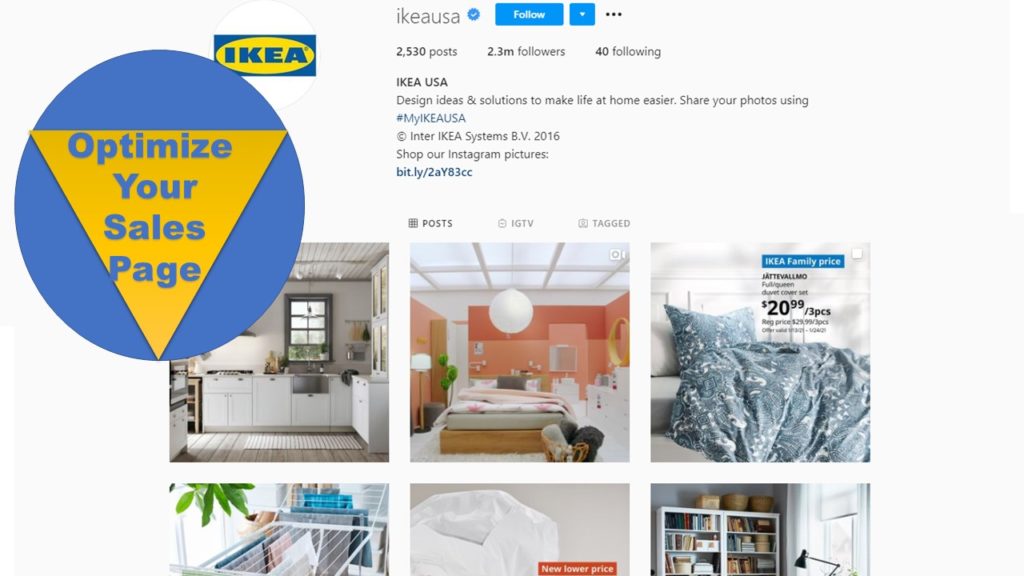 2. Optimize Your Sales Page
Improve your sales page in a way that leads to sales. How? You need to appeal to emotion as well as logic. Let your audience be intrigued by every post you share on your Instagram page.
One of the best ways to learn how you can do that is to look at brands that have already met with success.
For instance, if you open IKEA's US profile on Instagram, you will see they have 2.3 million followers, and when you scroll down to look at what kind of content they have posted and how they have shared those contents with their audience.
Obviously, the first thing you realize is that they are a furniture company – that is the logic, but what really takes this to the next level is how every photo and video looks like a tastefully decorated furnished room that is brightly lit and lively – this is emotion.
They have spared no efforts to design rooms that are not only believable for their audience, but every single one of their designs makes everyone wish to own at least one of the items of advertised furniture. If you see the little shopping bag symbol on one of these eye-catching designs, that means it is a shopping post. As you are most likely to tap on it, you will be able to see all of the items for sale – that is logic again.
In addition to that, they have successfully developed a hashtag strategy to reach as many more people as they can, and in the end, they have built loyalty and advocacy.
3. Have Flexible Payment and Shipping Options
Having optimized your sales page, you should make sure that there are no obstacles left to discourage your potential customers from finalizing a purchase. Keep in mind that you have come a long way to just let yourself down at the very last step.
The first deterrent is normally the long list of information required in order to complete the purchase. New check-out pages, however, have solved this problem to a great extent.
Another obstacle you need to rise above is having a flexible payment system. Accept credit cards, debit cards, Payoneer etc. alongside PayPal.
Finally, shoppers are likely to choose your competitors over you if they have better shipping options in comparison with you. This gives your customers enough reason not to buy from you.
4. Offer an Order Bump and Upsell
Purchasing a product is one thing, convincing them to add more to their shopping cart is another. Order bump refers to a fair offer before your customers go to the checkout page. This offer normally displays similar products or things your customers may wish to own alongside the product they are buying.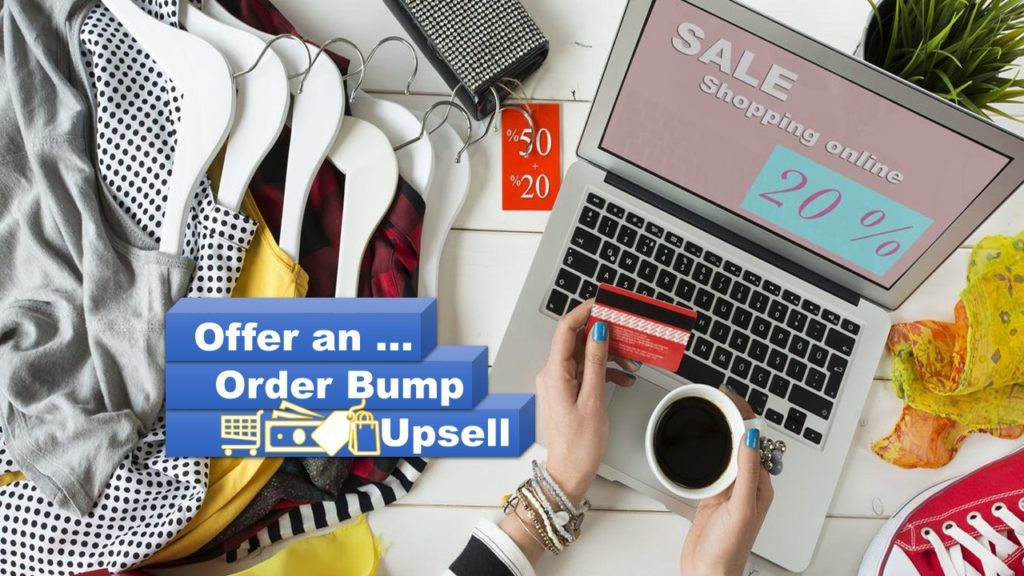 On the other hand, upselling is an offer you make after the purchase is completed. This is a very fast purchase as the customers are not required to give their information once more. Implementing these two offers into your sales funnel will undoubtedly increase the rate of your sales.
5. Use Behind-the-scenes
What makes it so special to take your audience behind the scenes? It definitely shows people the human side of your brand and allows them to connect with you as they get to understand you and the type of culture that is happening inside your business better.
Here are some inspirational ideas for behind-the-scenes on Instagram.
Share a photo of your team working on a project.
Share a sneak peek of something new that your audience is excited to know about.
Share insight into your teams' lives. Their family and leisure time is what people would love to see to enable them to contact with your human side.
Conclusion
An effective sales funnel is a must-have while it is not an easy feat to develop one. This will be a ceaseless process of innovation and creation, so do not limit yourself to only these five practices. Of course, they help you start using an effective sales funnel, but nothing can guarantee a high conversion rate forever without constant development.
Which of these practices are you more enthusiast to start using?