Everybody enjoys watching hot female fitness models working out in their colorful gym wear. If you are a fitness enthusiast who's looking for some inspiration, this article is definitely for you.
Here we are going to introduce the best female fitness models on Instagram and then teach you how to make money as a fitness model. So, let's get down to the business.
How to Find Female Fitness Models for Collaboration
If you are a brand looking for top models and influencers to promote your products on Instagram or TikTok, an influencer marketing platform can do the footwork for you.
Ainfluencer is a 100% free end-to-end influencer marketing platform focused on Instagram and TikTok. The marketplace is where brands can discover influencers by niche, country, gender, audience type, and many other criteria to invite for collaborations.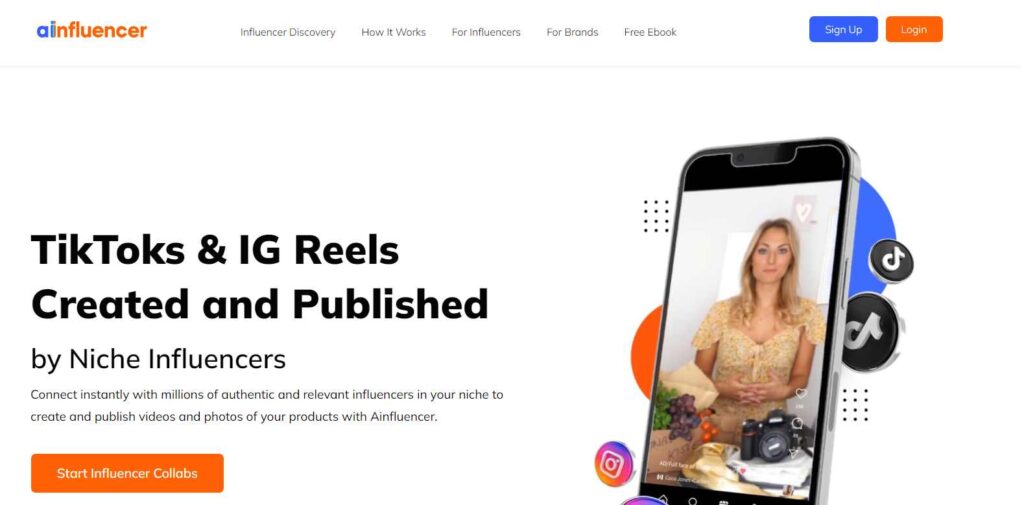 Using Ainfluencer, in a few simple steps you quickly set up your campaign and get exposed to over 500,000 influencers on TikTok and Instagram. This is when you sit back and receive offers and proposals from influencers in your niche. Negotiate with them, pay them, and get your partnership collaborations rolling out.
So waste no more seconds and sign up on Ainfluencer to improve your social media presence.
15 Best Female Fitness Models on Instagram
There are many fitness influencers on Instagram, but here we are going to introduce our top fifteen pics. You definitely want to have the photos of these fit women on your Instagram feed.
So, without further ado, here are the top female fitness models for you to follow.
1- Anllela Sagra (@anllela_sagra)
One of the hottest female fitness models on Instagram is definitely Anellela Sagra. You'll find this fit lady on many similar lists. Anllela is a Colombian Instagram model who enjoys posting workout photos and content. But that's not all.
You can see Anllela in sexy, colorful bikinis on her Instagram account. She has recently joined Onlyfans and has become one of the top OF creators. She has more than 21 million followers on Instagram.
2- Amanda Lee (@amandaeliselee)
Amanda is one of the top female fitness models on Instagram. She encourages everyone to hit the GYM and get into better shape. She is either working out in the gym or wearing stunning outfits and posting hot photos.
You can't find many fit women like her on the Internet. She has more than 11M followers on Instagram. She uses this platform to collaborate with different brands such as Fashion Nova.
3- Sommer Ray (@sommerray)
Summer Ray is a popular female fitness model known for her fit body and aesthetic curves. Her feed features a mix of beach vacations, fitness tips, and fashion content. She shares workout routines and showcases trendy swimwear, all while maintaining a positive vibe that inspires her followers to live a sunny lifestyle.
4- Tammy Hembrow (@tammyhembrow)
Another hot female fitness model that we are going to introduce is Tammy Hembrow. She is the founder of tammyfitapp which is a mobile app for fitness enthusiasts. Tammy is undoubtedly one of the fittest women you'll find on Instagram.
Her physique is chiseled like a work of art, and it's truly unbelievable that she is the mother of three beautiful children and has managed to maintain such an incredible body.
This 29-year-old babe has more than 17M followers on Instagram.
5- Jen Selter (@jenselter)
Jen is one of the most popular female fitness influencers on social media. You can find her engaging with her audience on Instagram, YouTube, Facebook, and Twitter.
So, if you want an Instagram account full of fitness, lifestyle, and healthy recipe content, check Jen Selter out. She has amassed 14M followers by posting about her workout routine, travels, lifestyle, and family.
She's got over 60K subscribers on YouTube. If you're aiming for rock-hard abs, check out her YouTube videos. You could easily call her one of the hottest YouTubers out there.
6- Brittne Babe (@brittnebabe)
Brittne Babe AKA 'Queen of Home Workouts' is a black female fitness model, celebrity, and personal trainer. She has gained popularity for her inspiring fitness journey and dedication to a healthy lifestyle.
Through her social media presence, particularly on Instagram, Brittne shares workout routines, nutrition tips, and motivational content to help her followers achieve their fitness goals.
This black fitness influencer has 2.2M followers on Instagram.
7- Lauren Drain Kagan (@laurendrainfit)
Lauren is a nude fitness model and gym trainer with 4 million followers on Instagram. For her exclusive content, you need to subscribe to her OnlyFans. But if you are looking for a fit girl who spends time in the gym and teaches you how to work out, her Instagram account does the job.
8- Jena Frumes (@jenafrumes)
Are you looking for a goofy gym girl who knows how to work out? Then, check Jena Frumes out. Jena is an Instagram fitness model with almost 5M followers. When it comes to cooking healthy foods, she is a master chef. Along with her stunning photos in hot outfits, you can learn how to cook healthy meals to get into a better shape in no time.
9- Stephanie Sanzo (@stephaniesanzo)
Stephanie Sanzo, also known as Stephaniemum, is a renowned female fitness model, personal trainer, and mother. Hailing from Australia, Stephanie has gained a significant following on various social media platforms, where she inspires and motivates people to pursue a healthier and more active lifestyle.
She recently launched her clothing brand, Yondit, and specializes in creating leggings, shorts, and bras for active gym girls.
The Australian influencer has 3.4M followers on Instagram. But you can also enjoy her content on Facebook, TikTok, and Youtube.
10- Carriejune Anne Bowlby (@misscarriejune)
Our list of fit female models would have been incomplete without Bowlby. Carriejune Anne Bowlby is an American female fitness model, personal trainer, and Instagram influencer with almost 3 million followers on the platform.
She shares her life with her followers and motivates them to leave their homes and become the best versions of themselves.
11- Bakhar Nabieva (@bakharnabieva)
Bakhar is a female fitness model with glutes made of steel. She shows you how bodybuilding should be done. She is called 'Miss Iron Bum' for a reason. Bakhar was born in Azerbaijan and currently living in Florida.
This fit babe has 4 million followers on Instagram currently.
12- Vladislava Galagan (@vladigalagan)
One of the most delicate female fitness models on Instagram is definitely Vladislava Galagan. But don't let her pretty face distract you from the fact that she is a beast in the gym. Vladislava is a 27-year-old fitness influencer from Russia with 1.6 million followers on Instagram.
13- Vivi Winkler (@viviwinkler)
Vivi is another top female fitness model on our list. She's known for going to the gym in trendy workout clothes and working up a sweat. This Latina fitness influencer enjoys sharing her curves with her 5.5 million followers on Instagram.
14- Aspen Rae (@myaspenrae)
Aspen is a nude female fitness model and travel influencer with 405K followers on Instagram. She shows off her fit body wherever she travels. Aspen is in love with sports. In addition to bodybuilding, this gym girl is also a marathon runner and swimmer.
15- Jessie Graff (@jessiegraffpwr)
Fit women like Jessie can become whoever they want. Some decide to be actors, some of them are models, many of them are influencers, etc. But Jessie is all of them together. Plus, she is also a ninja.
This female fitness model has inspired many young girls to compete in NBC's American Ninja Warriors. Jessie has starred in many movies such as Wonder Woman 1984, X-Men: First Class, Bridesmaids, etc. She has more than half a million followers on Instagram.
Conclusion
In this article, we've introduced the top female fitness models on Instagram in 2023 for you. These fit IG girls possess stunning beauty and serve as genuine sources of inspiration. As you scroll through their profiles, you'll be captivated not only by their enviable physiques but also by the dedication, discipline, and positivity they exude. These are the women who are not just followers but leaders in the world of fitness, and they're ready to inspire you to reach new heights in 2023.\
FAQs
1. How Is the Most Beautiful Female Fitness Model?
Julia Vins AKA 'Muscle Barbie' is a 26-year-old Russian fitness model and bodybuilder who is famous for her doll-like face on her muscular body. Julia is considered one of the prettiest female fitness models on the internet. There aren't many fit women with such a delicate face like hers.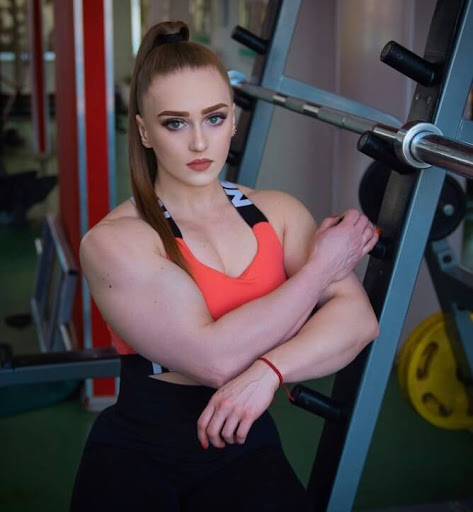 2. Do Female Fitness Influencers Use Steroids?
Some of them do, but they use Steroids in the lowest doses and with supervision. Female fitness models own their fit bodies to their strict workout routines, healthy lifestyles, and diets. They don't usually use Steroids because those can have serious side effects.
3. What Are the Differences between Fitness Influencers and Fitness Models?
The key difference lies in their roles and purposes. Fitness influencers are focused on educating, motivating, and inspiring their audience, while fitness models primarily serve as visual representations of fitness and are often associated with promotional and modeling work.

However, it's worth noting that some individuals can cross over into both categories, using their fitness modeling success as a platform to become fitness influencers and vice versa.