Instagram is a social media platform used by more than 1 billion monthly active users to share photos and videos. It also offers a phone call feature which made it an all-in-one social media app and could attract many new users from different age ranges.
This feature can be used on a PC if you know how. Here is a guide on how to have an Instagram call on PC.
How To Call On Instagram?
Making a video call on Instagram is like a piece of cake. After logging into your account, follow the steps listed below to have an Instagram video call online:
1. Go to your Instagram profile and tap on the home icon
2. Tap on the airplane icon that appears on the top right corner of the screen

3. In the search bar, type the username or name of the person you want to make a call with, and click on their name to open their chat screen
4. In the chat section, tap on the phone or camera icon to start your call/ video call.

Tip: Your friend will be notified of your call if they are online and have turned on their call notifications. Otherwise, later they will notice a missed call from you.
How To Make An Instagram Call On PC?
After learning to call on Instagram through your mobile, it would be more efficient and essential to find a way to make an Instagram video call on laptop or PC. As there is no web platform available for this service, you must use android emulators or other cloud-based platforms.
1. BlueStacks
BlueStacks is the fastest free android emulator that is popular for its safety. Although it doesn't support Linux systems, BlueStacks operates well on both Windows and Mac. It simulates the space for running android applications to let people experience using their social media apps from their PCs.
Prerequisites for installing BlueStacks
Before leaping into running BlueStack, there are 4 prerequisites for installing it successfully:
Your PC should have installed Microsoft Windows 7 or a newer version
You need an up-to-date graphics driver
An Intel or AMD processor
At least 2 GB of RAM
At least 5 GB available storage
Installing BlueStacks
Do the following steps to run Instagram on your pc through BlueStacks and have an Instagram call on PC:
Surf the net for BlueStacks
On the BlueStacks home page, click "Download BlueStacks" to download the newest version.
After installing, launch the program.
Open the Google Play Store, search for the Instagram app, and install it.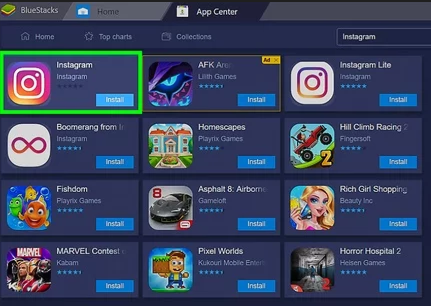 Open Instagram from the BlueStacks homepage and connect to your account.
Tap on the airplane icon located in the top right corner of your homepage.
Now, click on the call button from the top bar and select the person you want to call. Done.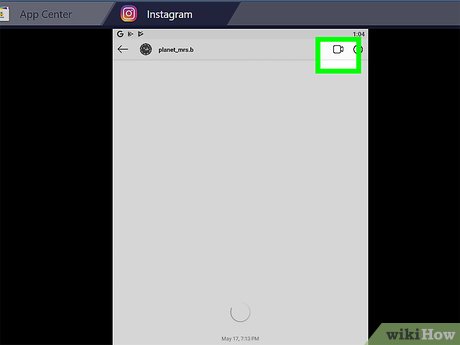 2. Nox player
Nox app player is another free perfect android emulator that stimulates all android features and applications on your PC. It allows the users to run different kinds of android apps as well as games on a bigger screen on your computer. It provides users with a successful experience in getting less space in the computer memory and saves them extra space. Like the previous app, it only supports Windows and Mac.
Prerequisites for installing Nox player
Windows, anything above Windows XP and Vista supports
Memory; only requires 1.5GB of RAM and 3 GB of disk space.
Installing Nox player
Here is how you can install Instagram on your PC through Noxplayer and have an Instagram call on PC:
Download the free Nox App Player latest version.
Open it and sign in to your Google account.
Open Google Play Store and type "Instagram"
Download Instagram on Nox Emulator and install it.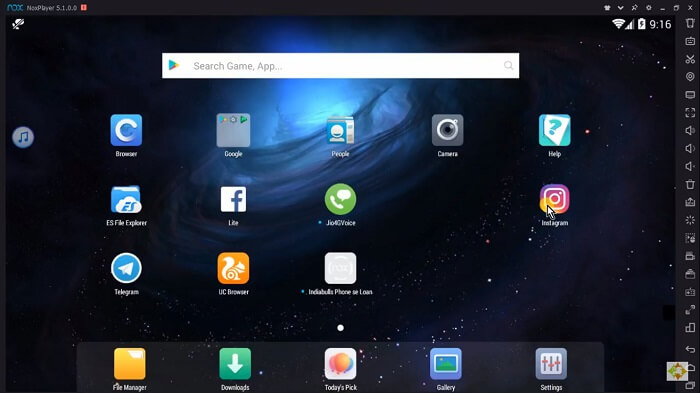 Open the Instagram app from the homepage and login into your Instagram account.
On your homepage, select the airplane button on the top right corner.
After that, click on the call button from the top bar and find who you want to call.
3. Developer tool
You can also access Instagram without using an emulator program. However, setting up an android application on PC in this way might seem more difficult. Developer tools such as ARC Welder and MEmu are among the highly effective software developers that enable people to run Android applications on Google Chrome for Windows, OS X, and Linux systems. It is a simple way for application testing that has millions of users around the world.
Prerequisites for installing ARC Welder
First of all, you need to download APK files to successfully install ARC Welder on your desktop. Then you need:
Each application should be run at a single time.
As ARC Welder is based on Android 4.4, users need to test applications that support Android 4.4 or above.
Installing ARC Welder
Here Is How You Can Install Instagram On Your PC Using ARC Welder:
Open your google chrome on your PC
Download and run the ARC Welder application from the Google Chrome Store.
Add a third-party APK file host.
After downloading the APK app file on your laptop/PC, click Open.
Search on Google Play for the Instagram app and copy its link.
Paste the link on the APK Downloader website to access the APK file.
Open ARC Welder and add the APK file.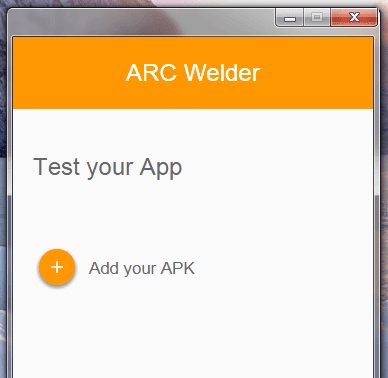 Select the mode "Phone," and 'Tablet"–either of which you wish to run the application on.
Click the "Launch App" button.
The Instagram app is now installed; you can have a video call after logging into your Instagram profile.
Use the following steps to Instagram video chat on laptop, PC, or tablet.
Conclusion
In conclusion, there are a few ways to have an Instagram call on PC. You can use the web app, the mobile app, an emulator, or a developer tool. Whichever method you choose, you'll be able to easily connect with your friends on Instagram.
Are Instagram calls free?
Instagram calls are free to make and are available to all Instagram users. The calls are made using the Instagram app and can be placed to any other Instagram user, regardless of whether they are a follower or not. Calls can be made either through the direct messaging feature or by using the phone icon at the top of the Instagram app.

Are Instagram calls recorded?
Instagram's CEO has stated that calls through the app are not recorded. This comes as a relief to many users who were concerned about the privacy of their conversations. But if you need to record a call try screen recorder for your PC and download the important recordings