Instagram is a social media powerhouse, and an Instagram presence is a business investment. Building your brand's authority on Instagram not only boosts credibility, but enables brands to reach new audiences, increase engagement, create partnerships, and win sales.
In this article we'll outline 7 essential marketing tips to help build your brand's authority on Instagram.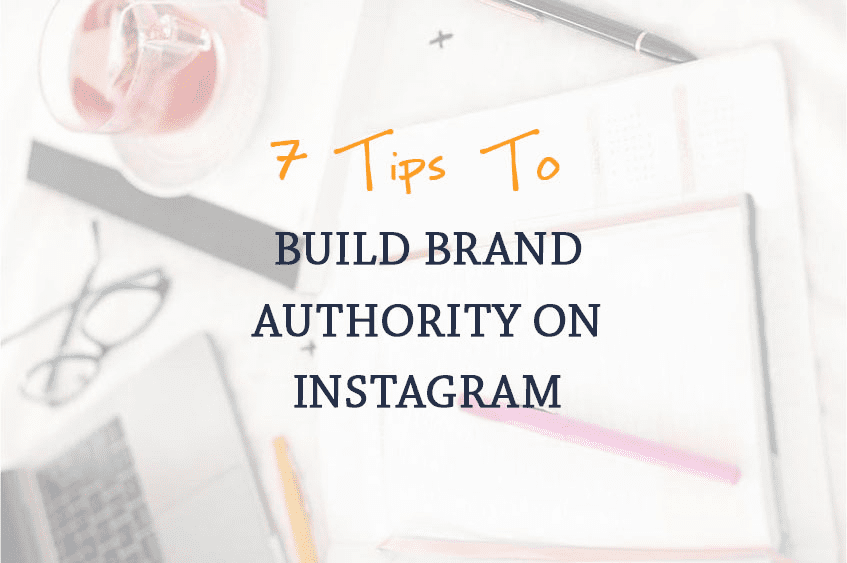 7 marketing tips build your brand's authority on Instagram
Instagram provides businesses with a unique opportunity to establish brand authority with a vast and diverse audience. With over 1 billion active monthly users, Instagram is a valuable platform for brands that know how to stand out. Build your brand's authority on Instagram with these essential tips:
1. Get inspired by other brands on Instagram
Instagram is full of successful, creative brands. Get inspired by their content, strategy, and presence– and use that inspiration! Here are a few things to look for:
Developing a design aesthetic on Instagram helps businesses to build brand awareness and set themselves apart. Get inspired by creative brands and pay attention to the types of content they post. This can help guide you in developing your brand's IG aesthetic.
Instagram is all about lifestyle. Successful brands on Instagram know how to sell a lifestyle or an ideal in order to sell themselves. Look at companies who are doing this well and take a page out of their book.
One of the great things about Instagram is the platform's variety of features. Look at how other brands are using Stories, Reels, and IGTV as well as posts to get inspired.
2. Know your audience
Knowing your target audience is a crucial part of a successful Instagram marketing strategy. Instagram's audience is vast and quite diverse, so narrowing it down is key. Start by defining buyer personas and honing in on your target audience.
Your target market will guide your content, though it will take some experimenting to find out what type of content drives the most conversions and brand awareness. Monitor your Instagram Insights to see which content types get the most interaction, and get to know your audience using features such as Live and Instagram Polls.
3. Collaborate with Instagram influencers
Creating an Instagram influencer marketing strategy is one of the most effective ways to build brand authority and awareness. Influencers are social media masters and niche authorities that promote brands to their large communities of loyal followers. Influencers' fans trust them, and in turn the brands they promote. Influencer marketing is highly effective at driving brand awareness, engagement, traffic, and building brand authority on Instagram.
Influencers can be incredibly effective for businesses looking to make a name for themselves in the social media community. For brands just starting out, however, the cost can be prohibitive. One of the best ways to begin is by dealing with smaller, niche influencers and occasional sponsored posts. Ainfluencer is an influencer marketplace where brands can post ads, invite influencers, and collaborate on influencer marketing campaigns. Made for brands and influencers of all sizes, Ainfluencer makes it easy to find and collaborate with the right influencer for your company.
4. Don't underestimate Instagram Stories
Instagram Stories are a powerful tool for brands looking to build authority on Instagram. 500 million people use Instagram Stories every day, and one-third of the most-viewed Stories come from business profiles. Add that to the fact that 58% of become more interested in a brand or product after seeing it in Stories, and it's clear: Instagram Stories are a huge opportunity.
Stories are a key medium on Instagram. Instagram users are generally more engaged with Stories than with posts, and new Stories are the first thing users see on the app. Stories also humanize your brand and provide a way to connect with your audience. Here are some tips for using Instagram Stories:
Take advantage of polls and other interactive Story features to connect with your audience
Make Stories the human side of your brand; be spontaneous, use stickers, and interact
Use Story highlights to keep content you want to live on beyond 24 hours
Story ads are great for grabbing attention, improving reach, and increasing your CTR
5. Develop a strong content strategy
Content is everything on Instagram, and your brand's content strategy will dictate how successful you are on the platform. To build your brand's authority on Instagram, it helps to have a blend of informational, aspirational, inspirational, and user generated content (UGC). Keep an eye on your Instagram Insights to ensure your content is landing with your target audience and keeping followers engaged.
Informational • Informational posts position your brand as an authority, develop a "helpful" relationship with followers and make your page a go-to for certain types of advice/ information.
Aspirational • Sells your brand as a lifestyle or ideal; something followers can aspire to.
Inspirational • Funny memes, inspiring quotes; sharable content that breaks up sales posts and encourages interaction.
UGC • User generated content is authentic, acting as social proof for your brand and creating trust with followers. Also, Instagram posts that include UGC have a 4.5% higher conversion rate than non-UGC posts.
6. Develop a strong hashtag strategy
Hashtags are the best way to make your Instagram posts discoverable and expand your reach. They are vital to helping brands on Instagram gain followers, expose their content to new audiences, boost engagement, and build authority around their business. In fact, a single well-planned hashtag can improve the engagement of a post by 12.6%. Keep in mind that using a combination of relevant, general, niche, and location-based hashtags in your hashtag strategy is the best way to expand your reach and collect customer reactions and reviews.
Branded hashtags
Businesses should create branded hashtags for improving brand awareness and creating authority on Instagram. It is recommended to use 7 branded hashtags out of 11 to boost your brand and make it easy for fans to tag you in UGC.
Number of hashtags
You can use up to 30 hashtags per post, but it might seem spammy to use all of them. 11 hashtags per post is the magic number to get you the best engagement and grow your Instagram account.
Long hashtags
Long-tail hashtags that include 21 to 24 characters get the best result in comparison to shorter hashtags. Try to make the most of these hashtags to increase engagement on Instagram
7. Consistency is key
Consistency is the key to building brand authority. Stability breeds trust. Your brand should maintain consistent content and a consistent voice that users can rely on and identify across platforms.