Have you ever wanted to save a photo on Instagram without having to take a screenshot? Saving Instagram photos and stories is one of the challenges people have on this social media because Instagrammers can't save each other's photos. But, that's not impossible too! Because some tools are out there that can solve this problem for you, and Picuki is one of them.
You should also note that if you want to start Instagram marketing, Picuki is not the only tool you can use. You should be able to learn about influencer marketing too. Ainfluencer is the marketplace you can use to find top influencers in your market to collaborate with. You can use this platform to maximize your brand awareness without any fees!
What Is Picuki?
Picuki is an online photo editing tool that allows Instagram users to easily save Instagram photos on public pages, no matter if they are published as a post or story. Then they can edit photos using Picuki and share them with friends.
In addition, you can browse Instagram on Pickui without having to log in to this application. It is not only fun to work with this website, but also it can help you with market research because you can search for photos based on hashtags, locations, or even a specific caption. Picuki will show you public profiles that contain those hashtags or locations.

Furthermore, you can see what is trending on Instagram on Picuki. On its main page, the trending profiles and hashtags are presented. You can click on each profile or hashtag to view the related posts and stories.
Note: Picuki is sometimes mistakenly referred to as Pickui or Pickuki. But the correct name of the website is just Picuki.
See What Is Trending On Instagram
Pickuki also has a button called Trending. By clicking on it, you will see the trending posts and hashtags. Additionally, you will be able to discover what is trending on Instagram so that you can participate in it and gain popularity.
The widespread hashtags are written on top of this page as well. If you wonder what hashtags to use on your posts to become more visible to others, these hashtags can be useful. However, you should always consider choosing hashtags that are related to your posts and captions.
You should also know that any action you take on this site will be visible only to you. Picuki respects your privacy. Thus, no one can find out if you have visited their post and story. Picuki is completely hidden and anonymous. Furthermore, Picuki only allows users to view and download Instagram photos. You will not be able to follow, like, or leave comments.
How Does Picuki Work?
Working with Picuki is very easy. Open the website with this address: https://www.picuki.com or download the app version. You should note that the Picuki application is currently only available in the Google Play Store.
There are several ways you can browse the content on this website, it can either be with the profile name or hashtag. Enter the username or tag on the search field and click on the search button.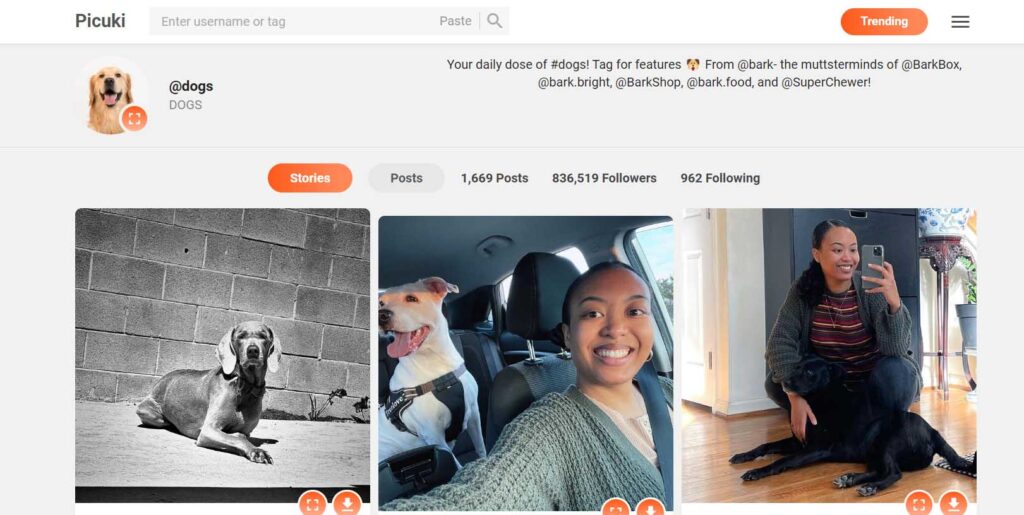 You will see a list of photos containing the hashtag you have entered, which are listed from the newest to oldest. Then, you can select to view the stories or posts. You not only can see the photos, but also the captions are visible too.
By clicking on the photo, you can see what other hashtags are used or what pages have been tagged on this post. The comments are readable as well. We recommend writing down the hashtags that are used on each post so that you can benefit from using different hashtags when competing with other brands or teams in your market.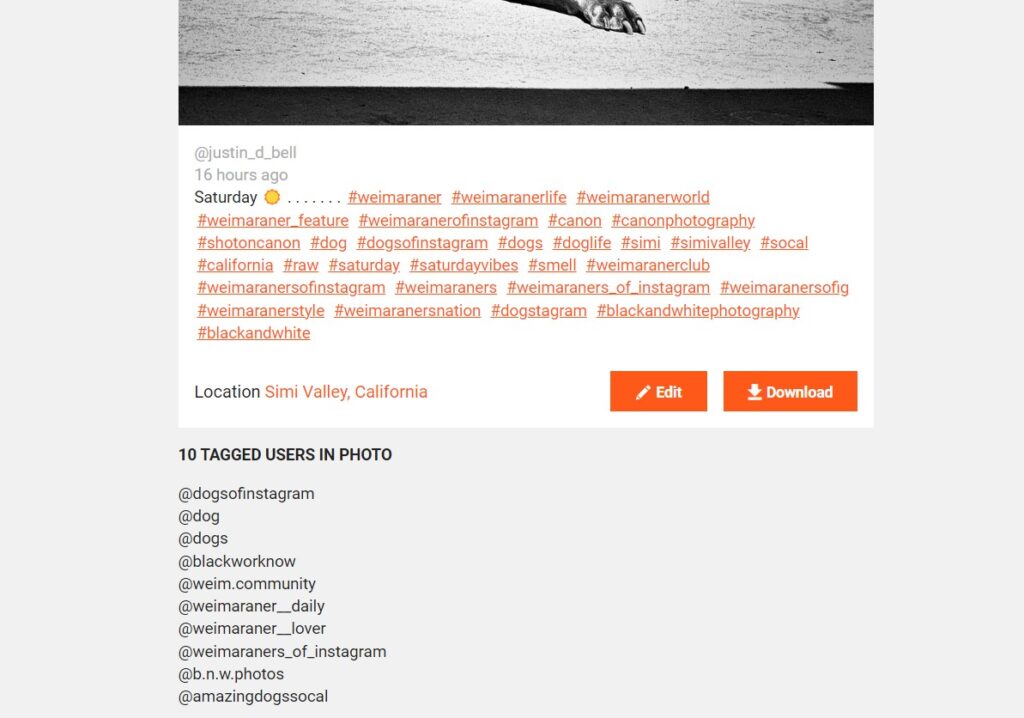 Edit Instagram Photos On Picuki
As mentioned earlier, you can edit photos on Picuki too. You will have three options: view, download, and edit the content.
If you click on Download, you will download the photo on your computer, where you can edit it with other editing tools such as Photoshop.
And if you click on Edit, you will be able to edit the photo on this website and then download it to your computer. Picuki is a powerful editing tool. You will have lots of preferences to edit the photo on this website, from preset filters to cropping or changing the colors.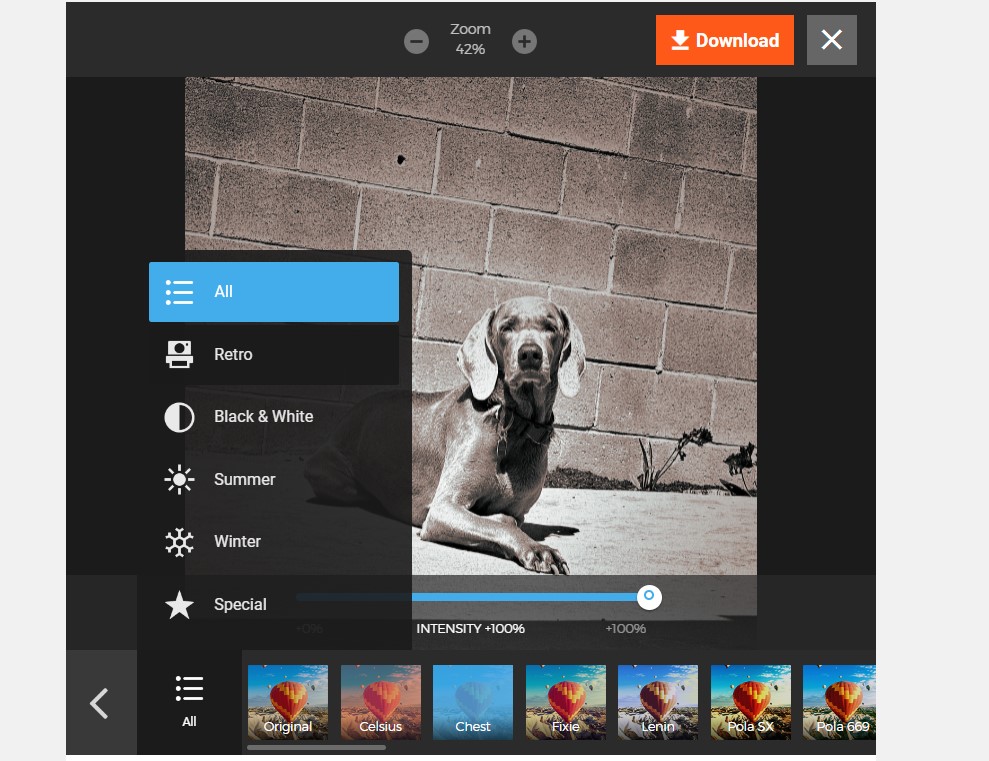 If you have previously worked with photo editing tools, you will find it very easy and practical to add text, stickers, and borders to the photos on Picuki. After you have finished editing, you can download the photo and use it wherever you want.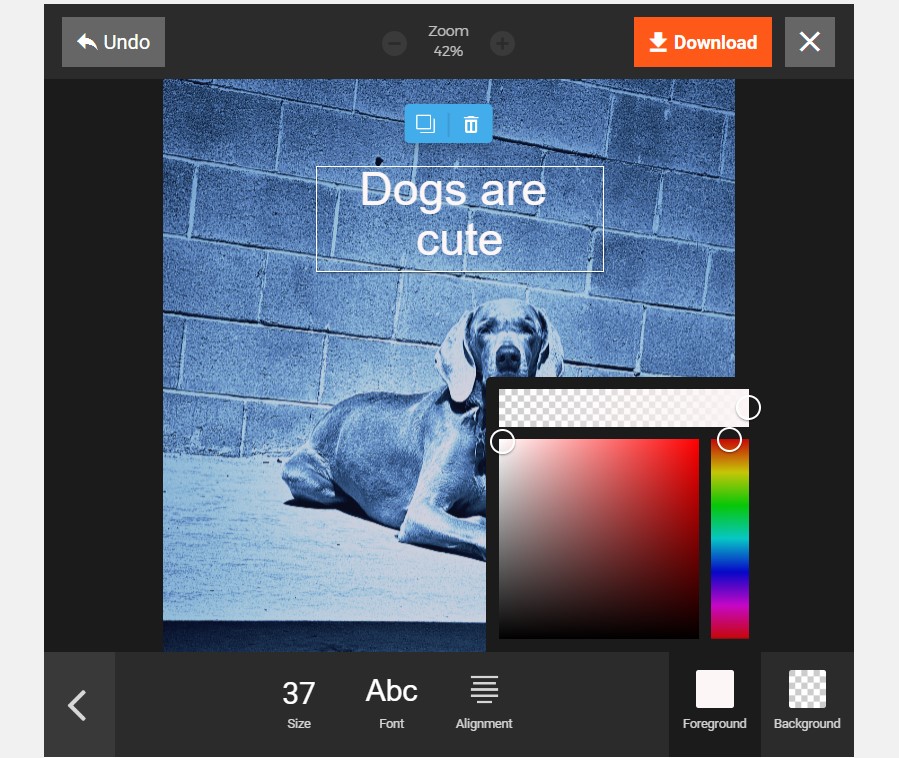 The important thing about this tool is that the file you download from Picuki will be of original quality and high resolution. Even when you zoom in on the picture, you will still see a good quality. This is one of the positive aspects of this tool.
Does Picuki show private Instagram accounts?
Viewing a private account on Instagram is not allowed on Picuki. This website only tracks public users. You may be able to use one of Picuki's alternatives that can check the private accounts too. However, most of the time they don't work because private Instagram accounts are protected, and it is not easy for others to check the page without being allowed.
What Are Picuki Alternatives?
Among all Instagram viewer tools, Picuki has the highest popularity. In case you weren't able to use Picuki due to any probable error, you can use one of its alternatives:
#1 SmiHub
SmiHub, which is also known as StoriesIG, is a free Instagram viewer and downloader that works like Picuki. However, the main difference is that this tool won't let you search Instagram content based on hashtags.
You can only enter the username of the page you want to view and download its photos. There are two tabs on this website, one for viewing and the other for downloading. That is the other difference because, on Picuki, you can view and download on the same page.
Anyhow, SmiHub is still considered a powerful tool for people who want to view and download Instagram photos or videos without being known. No one will know that you have watched their stories.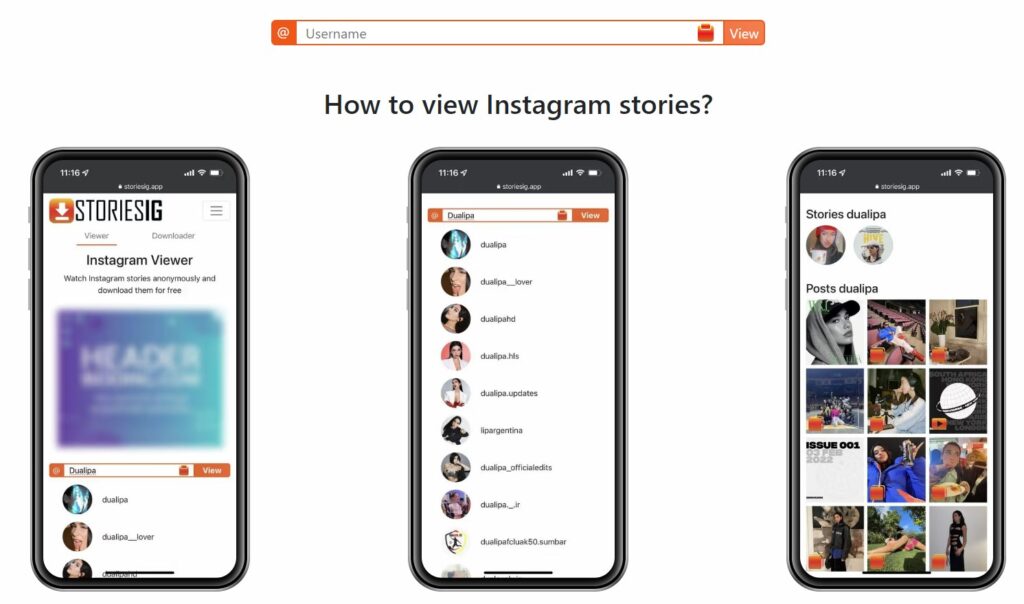 #2 Instaxyz
Another tool to view Instagram posts and stories without having to log in to the application is Instaxyz. You can search hashtags and usernames. Instaxyz is a wonderful tool for people who want to track Instagram pages without being known.
It is a free and safe tool that will not ask you to log in to your Instagram or add any information. However, compared with Picuki, it still lacks features like editing or simplicity.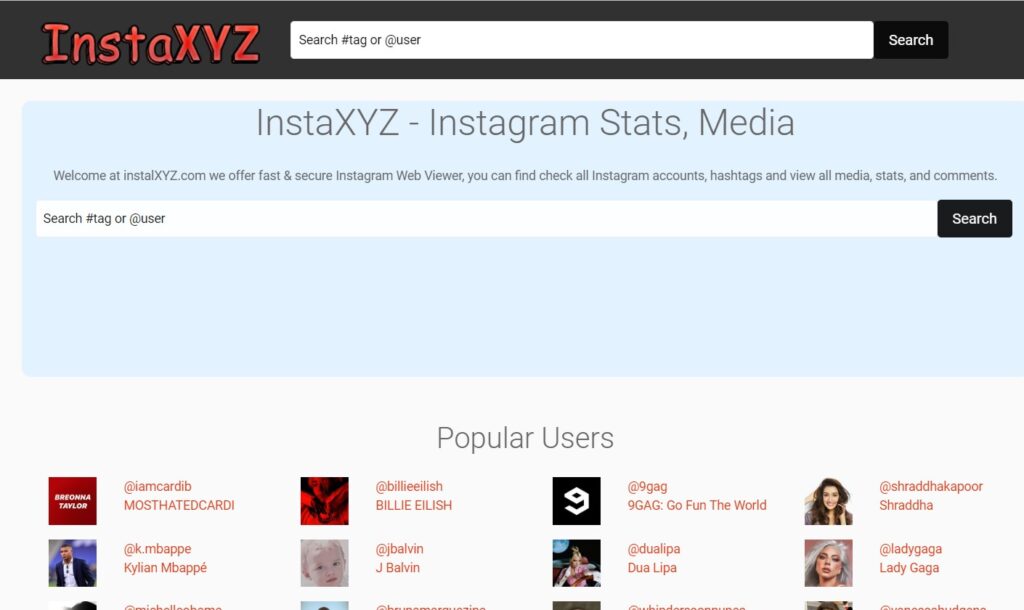 #3 InstaDP
One of the best alternatives to Picuki is InstaDP which allows users to view and edit Instagram photos, stories, and reels. This tool is anonymous too, and no one will notice that you have viewed or downloaded their photos. InstaDP can only track public Instagram pages, like most Instagram viewers. Therefore, there is no problem with using this tool. It is safe and legal.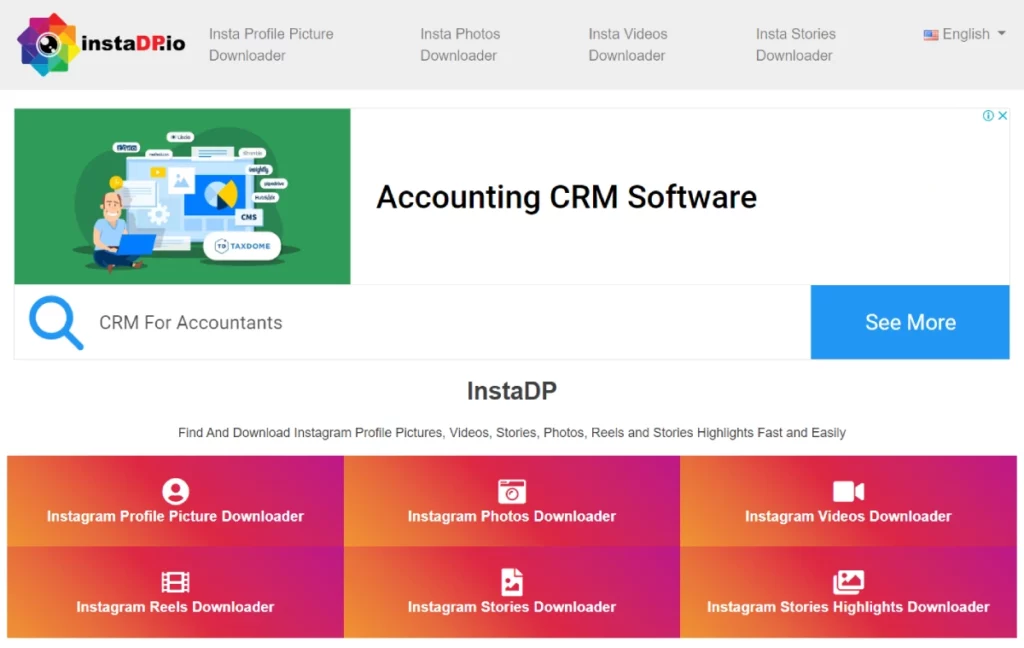 #4 Gramhir
The main page of this website seems exactly like Picuki. It allows you to search Instagram public users by entering their usernames. However, it will not let you do anything on their profiles such as leaving comments, following, or liking. You are only a viewer.
But Gramhir has one important feature that can help you with market research: it analyzes the profiles you view. Therefore, you can check your own Instagram account on this website to see how well you have performed.
The statistics that Gramhir shares with you are the average likes per post, average comments per post, the time between posts, and the account rate. If you are using Instagram as a marketing tool, these statistics will help you perform better on this social media and compete with others in your market.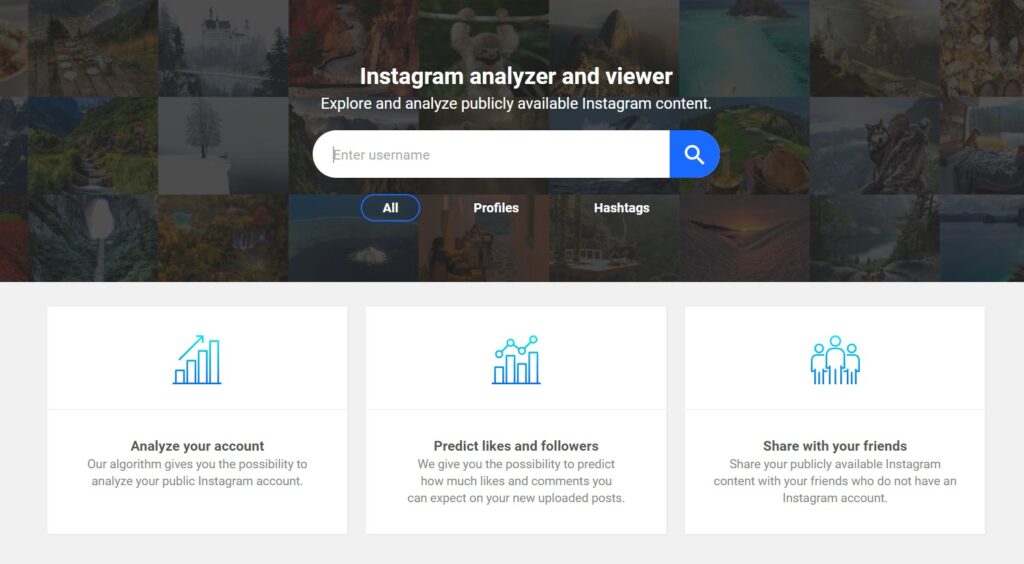 #5 4k Stogram
Have you ever wanted to create a backup of all photos and videos you have published on Instagram? 4k Stogram is a desktop Instagram client that allows you to enter a username and backup photos on that profile.
You should note that this application can only save photos that are publicly shared on Instagram. Therefore, if you have a private Instagram page and want to create a backup of its content, you should turn it into a public profile first. 4k Stogram is a free application that works on the Windows operating system.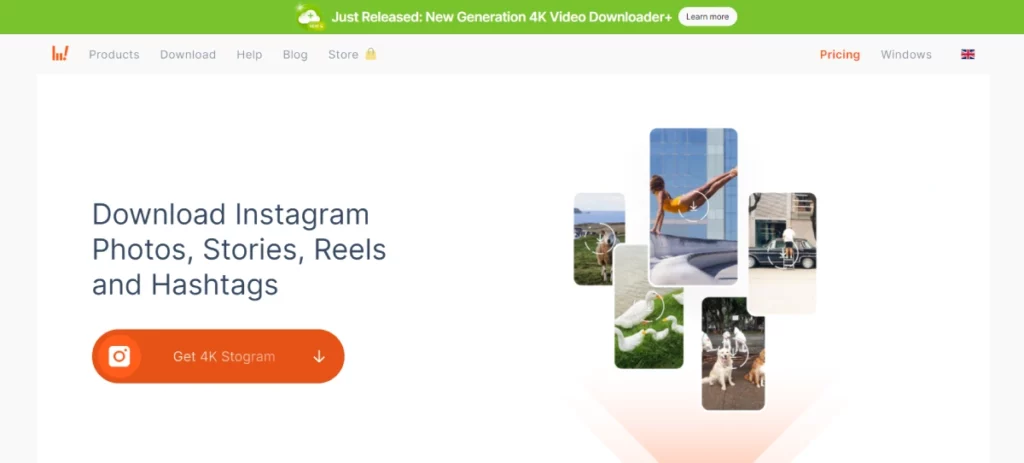 #6 IMGLookup
Until now, all of Picuki's alternatives could only view and download photos on public Instagram profiles. But, IMGLookup can help you view private profiles too. You should note that this website is completely legal and safe and is not considered a way to hack a page on Instagram.
It only shows you the content on private pages. You only need to enter the username, click on the access profile button, and wait a few minutes to let the website gather the information required to show the content on that page.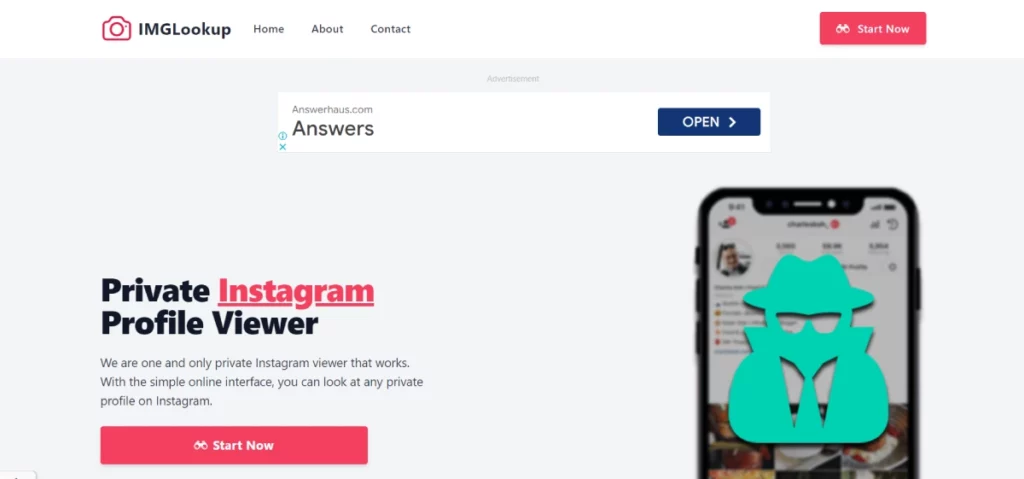 #7 CleverGet
If you want to download Instagram videos, CleverGet will be a great alternative to Picuki. It is a free video downloader; you should download the app on your desktop and then enter the URL of the video you want to download. The greatest part is that it can download videos from Instagram, Youtube, and many other websites containing valuable videos.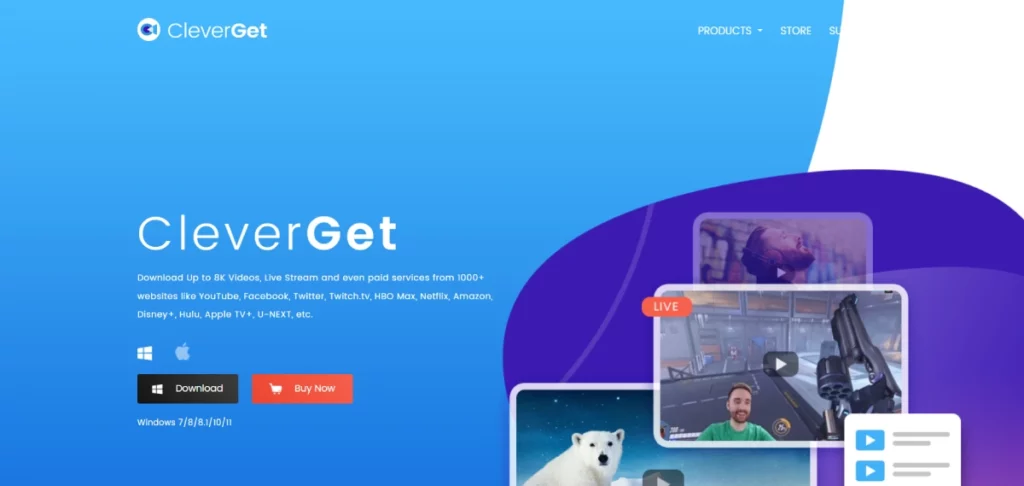 #8 Whatinsta
Whatinsta is another alternative to Picuki which can view private Instagram photos too. This Instagram viewer tool is completely free and safe to use. Click on Start on the first page of this website to go to the search area. Enter the Instagram username you want to check and click View Profile. If the profile is private, you may have to wait for a few moments because it takes time for this tool to check a private page.
Bottom Line
As a social media marketer, you may need different tools to gather information about different Instagram profiles or do market research on this platform. There are lots of applications that can assist you in this way. Among all of them, Picuki is more popular.
It not only allows you to view public photos based on their hashtags or username but also lets you edit or download the photos and use them with a few changes. Picuki is a completely free and legal tool that most people are using for different reasons.
To gain more followers and introduce your brand to more people, you can join Ainfluencer to start your influencer marketing journey. Surpass all your competitors with just a few clicks, and tap into the influence of thousands of social media influencers!
Sign up for free and start searching for influencers based on their location, categories, gender, and more!
FAQs
Is Picuki anonymous?
Anonymity is guaranteed with Picuki. No one will understand you have visited their profile or downloaded their photos. The views of the Instagram stories are hidden too. No one will be notified about your views. Thus, you don't need to be concerned about this subject.
Can someone see if I saw their Instagram?
Picuki doesn't leave a trace while tracking Instagram pages. It is hidden. No one can see your name on their posts and stories. It works anonymously.
Why doesn't Picuki work?
First, you should note that Picuki only shows the content of public pages. Therefore, one reason for not working or showing nothing might be due to entering a private username. Furthermore, the server might be busy, or too many users are working with the site, which brings high traffic volumes to the site and makes it show errors to some users. We recommend you leave the site for a while and return in a few hours.
Is Picuki safe?
Picuki is a safe website for users and Instagram pages. It only shows the content of public pages. Therefore, it doesn't have any legal issues.
Why is Picuki not showing stories?
You may have a connection problem. First, ensure you are connected to the Internet. Then, ensure you are checking a public page because you are not allowed to see the stories of private pages. In the end, clear the cache and Picuki data to solve the problem. If you are using the Picuki application, you may need to update the app or reinstall it on your phone. Make sure you are always using the latest version of the Picuki app.
Can I download Instagram videos on Picuki?
At this moment, Picuki is only an image downloader. It shows you the posts containing photos and allows you to download and edit images. Downloading videos is not possible right now. To download Instagram videos and reels, you should use other tools.