If you are the main Instagram user and you are always active on Instagram for many hours, you have probably heard the word "challenge"! You may have challenge accepted and made it, but if you have not done it, in this article I will explain what the best challenges of Instagram are.
The Instagram challenge has become very popular today and is known as one of the most essential rules for attracting followers, which increases the amount of interaction and communication between Instagram users.
What is the Instagram challenge?
The most significant question that comes to the mind of any user is what is the challenge of Instagram? The word challenge is creating an issue and problem for a person.
The Instagram challenge is a question that rotates between users and each user who accept it; He is obliged to invite others for it. There are many different types of Instagram challenges today.
Challenge is a word that engages users with a topic, and that engagement has been circulating among Instagram users for a long time, increasing their interactions.
If you are a user of other social applications, you know that there are different types of challenges in these networks, but Instagram, with the unique capabilities, has provided to users these types of challenges very successful on Instagram.
Anyone can start a challenge! As a regular user, you can create a challenge whenever you want. One of the most important questions that users face is how to create a challenge at all. Challenges are generally divided into story and post. This means that you must use the story or post section when you want to create a challenge.
How to create a challenge in an Instagram post?
So far, we have theoretically explained to you how to use the challenge, in the following we will explain the different types of challenges.
You must first log in to your Instagram post.
Upload a photo. You can use the photo or video albums and instead of uploading a photo; Display multiple images simultaneously.
In the caption section, be sure to state your topic and most importantly ask your question and use the challenge hashtag. Even if you can put your question on photos or videos; It will certainly attract more comments. Ask your users and followers to write their response in the comments section and publish your post with the challenge hashtag you are considering.
In the same way, your post will be a challenge and it will be visited more and eventually the number of your followers will increase.
How to create a challenge in the Instagram story?
First, you need to enter your Instagram story section.
Choose a photo for your story.
In the tool selection section, you can use any of the stickers that can better represent your subject.
Here we used the location sticker and tagged.
Next to it, be sure to hashtag your challenge.
To spread your challenge faster; You can tag some people.
You can set different rules, for example, you can tag anyone who has invited you to this challenge.
See some trending Instagram challenge in 2020:
1. Dance Instagram challenge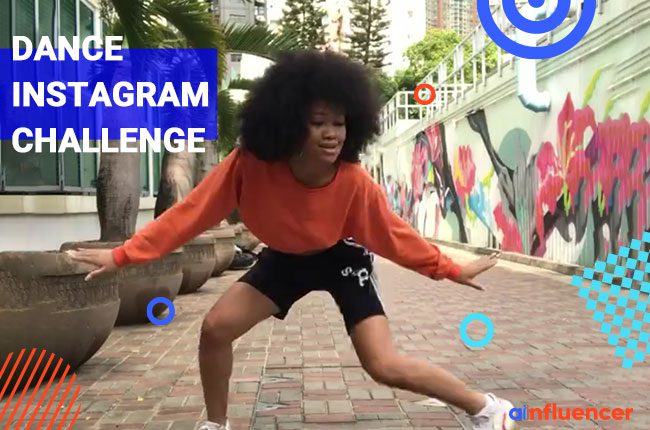 The beginning of four English alphabets ABCD itself says 'Any Body Can Dance'. Many popular dancers on social media are posting different dance course. This comprises various sets of different dance styles such as hip hop, locking, Bollywood, dance hall, belly and many more.
All you have to do is to copy their respective set of steps and post them on your profile. Whether you are a pro dancer or a raw dancer you should agree to receive and try this challenge right away. So on a count of 5,6,7,8 move your body and don't get late.
More than 30,000 people took part. Some businesses took advantage of this challenge and increased the number of their followers. But I recommend that businesses do not do such challenges because their followers may increase in the short term but they lose a large number of followers very soon. Bussineses and Brands are better to use Instagram influencer marketing.
After all, the real follower who has been following you wants to know about your page topic and does not want to know about irrelevant topics at all. So do not publish stories and posts about other subjects.
2. #WHP Instagram challenge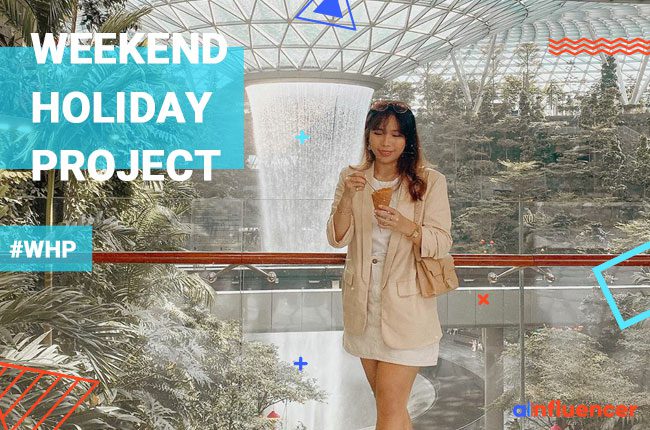 #WHP aka "Weekend Hashtag Project" is an official Instagram challenge. Featuring designated hashtags and themes selected by Instagram's Community Team, it's quite popular on the social networking platform.
And if you have set your sight on doing some intriguing challenges, you should keep your eyes on it. To take part in this challenge, all you need to do is follow @Instagram and notice what it posts every week, which announces the latest project.
3. Hand Gesture Instagram Challenge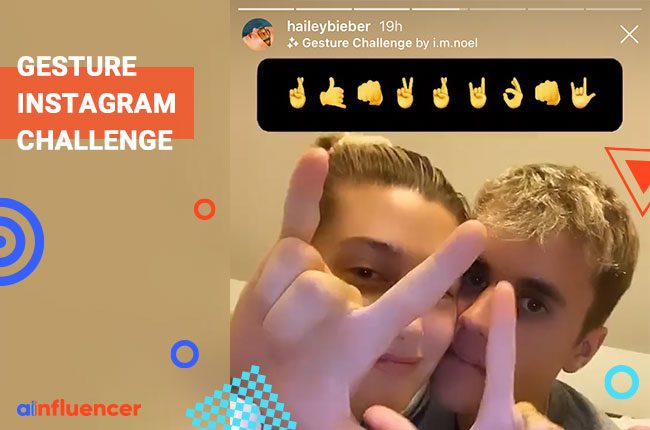 Gesture challenge is such a game in which a challenger makes a set of actions by using various hand signs. The challenger challenges to replicate their gestures in the given limited time. This is a very interesting and exciting hashtag challenge.
As there is very limited time to execute this challenge, it helps in increasing an individual's speed of performance. One can also make their gesture challenge and can challenge others with their hashtag. You can do this challenge as fun and entertainment.
4. #TBT or #throwbackthursday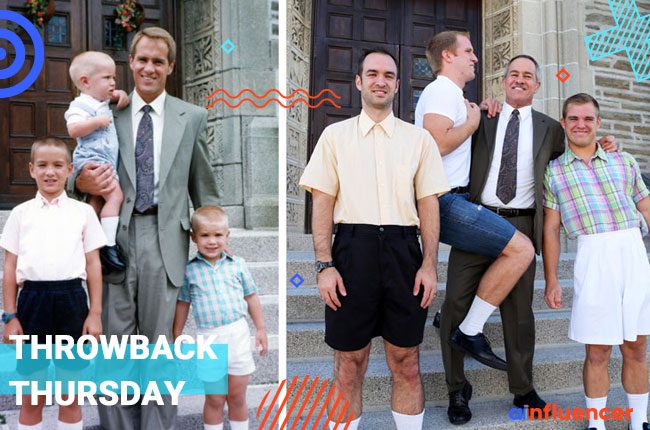 If sharing a blast from the past brings you a lot of happiness, #TBT or #throwbackthursday is what you should go for. Instagrammers share their memories on Thursday to showcase their feelings of nostalgia. Due to many accepted this challenge, it's ruling the roost as one of the best Instagram challenges right now. And I bet you would fall for it as well thanks to its emotional appeal.
5. Workout Challenge on Instagram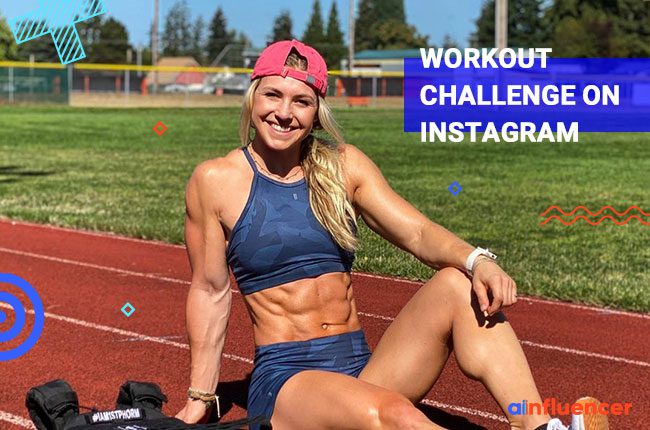 This challenge demands minimal workout sets such as push-up, squats, sprints, skipping, and many more. You can execute this challenge easily and everyone should adopt these Instagram challenges in their life too to live a healthy and fit life. Many fitness trainers and many people who are not involved much in workout and gym things are throwing such challenges, give it a try right away.
6. Pillow Challenge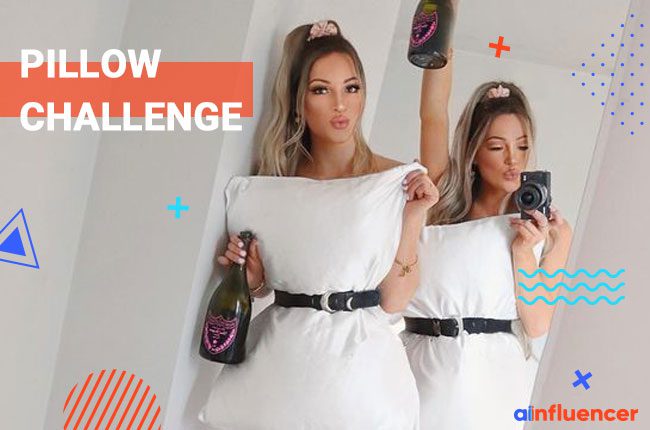 The quarantine pillow challenge got started during the Quarantine days of 2020. In this challenge, you have to cover your body, using a pillow, and tie a belt around it. Then click a perfect picture in your pillow dress and post it with a hashtag called Quarantine pillow challenge.
7. Mugshot Challenge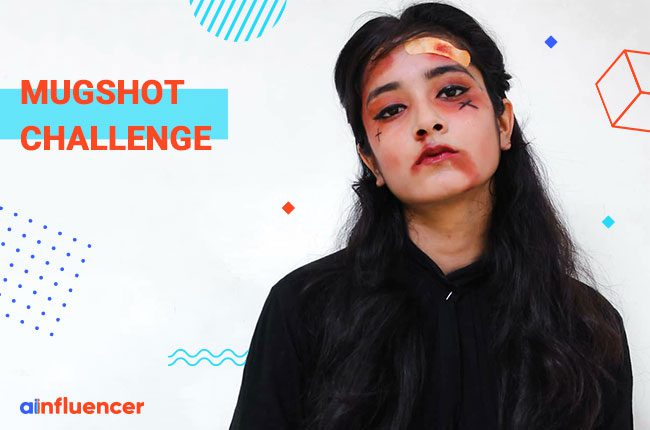 Mugshot challenge is one of the most trending and creative Instagram challenges of this year. I love this challenge, you have to do a different kind of makeup on your face. This makeup includes smudge eyeliners and bloody noses.
While uploading your mugshot pictures give a thought to what crime you'll commit to getting into jail? So be ready with your makeup and post your picture on Instagram.
8. Dalgona Coffee Challenge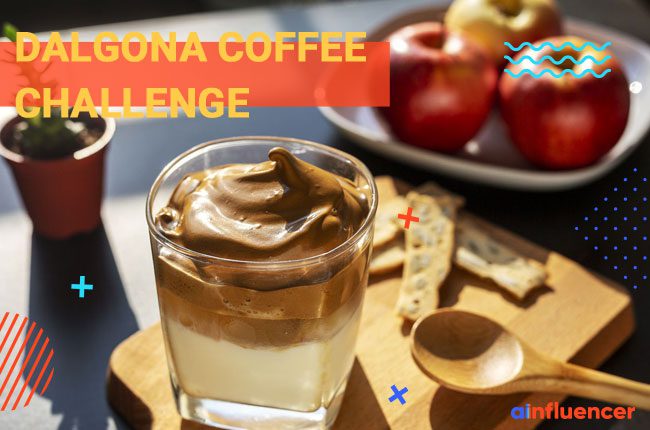 Dalgona coffee challenge is a famous Instagram challenges of 2020. In Dalgona coffee is a two-layer creamy coffee that is very interesting and effortless to prepare. Everyone is following this trend and posting their dalgona coffee picture on their story with a hashtag called dalgona coffee challenge. One and all should try this coffee task right away. And don't forget to post your dalgona coffee's picture and remember to put your hashtag.
9. Bingo Challenge on Instagram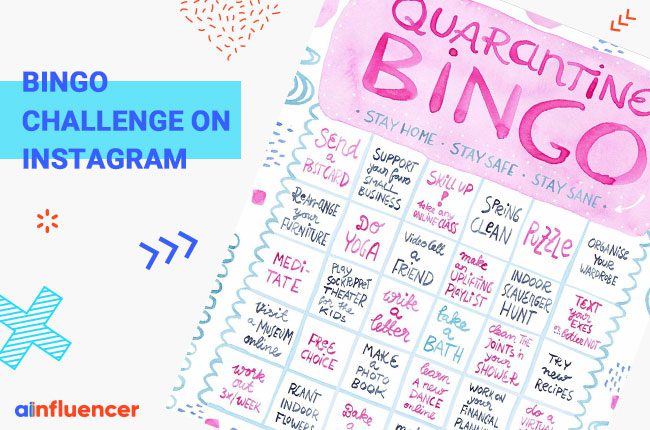 For this Bingo game, you will need some friends to take apart. But things are different and easier now, many Instagram accounts are making their own Bingo boxes in which they choose some situations. Situations mainly include terms like not what we see in our day to day lifestyle.
10. Makeup as your favorite celebrity Instagram Challenge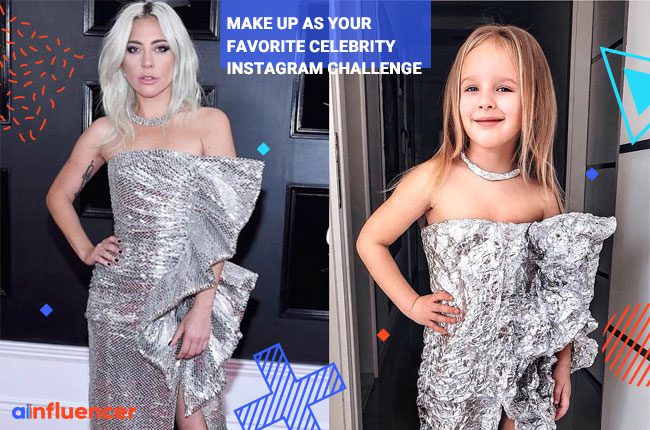 Everyone has their own dearest celebrity, whom they follow and keep an eye on what they wear and their latest posts. Recreating celebrity look challenge is a task in which all the challengers compete with each other to recreate a particular look of their favorite celebrity.
The look has to be created from the picture of the celebrity that you are recreating. Then after putting makeup on your face, all you have to do is take a picture and post it by mentioning the challenger's and celebrity's account name.
11. Smile Challenge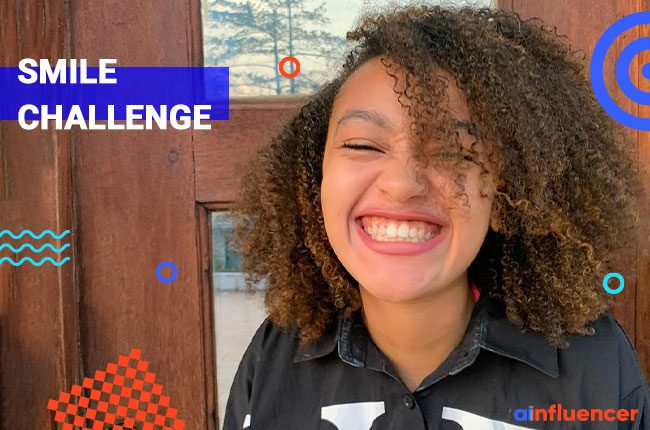 The Smile Challenge was one of the most popular challenges that became very popular among users in a short period. This challenge has grown to such an extent that it can be seen in most countries.
In fact, the Smile Challenge can be considered a global challenge because the participating users were from different countries. Given that smiles have a meaning all over the world, and that anyone can do it easily, such challenges can easily be globalized, but not for other challenges.