Hashtags are still the best discovery tool to increase the exposure of your brand on Instagram. The best hashtag strategy on Instagram can help your business to succeed in your Instagram marketing strategy, boost your engagement, and cause a buzz.
Who can find your Instagram posts among the crowd of the Instagram market? Hashtags undoubtedly are an effective way of standing out among the crowd and make your content discoverable to get results.
Researches show that Instagram posts with at least one hashtag can increase 12.6% engagement than those that don't.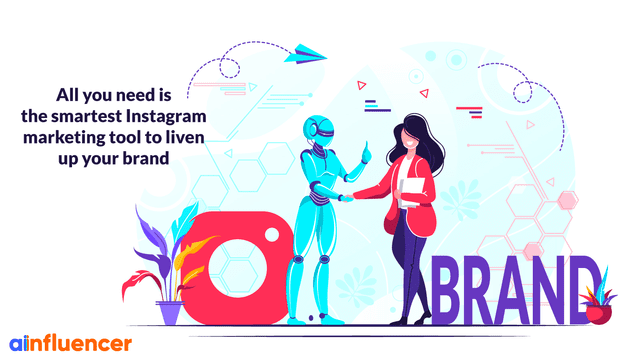 In this article, you can learn how to use them correctly to attract the right target audience interested in your products or brand.
Why Instagram hashtag strategy works?
The importance of using hashtags on Instagram has always been one of the best marketing strategies to increase brand awareness because it is the most common way to discover products on Instagram. In 2021, using the right set of hashtag strategy is a consistent strategy to market your business for more engagement, more followers, and more customers.
It can make your content more accessible
It develops interacting with customers, and make sales.
It helps to know more about customers pain points to make content around that topic
When Instagram hashtags want to help Instagram users discover their destiny content, the right hashtag strategy might get a quick win to connect with the new target audience to reach more likes and followers and boost sales.
How to Find the Best Instagram Hashtags?
Use Instagram hashtag tools
The easiest way to find the best Instagram hashtags is by using the social listening tool to track the multiple perfect hashtags for your Instagram business. Hashtags analytic tools are useful in giving you an insight into your content performance by every metric, including reach, impressions, and engagement.
Combining free and paid Instagram hashtags monitoring tools can help you step into the tricky practical method of finding hashtags. Instagram hashtags tools minimize the hardship of deciding on which strategy should be implemented to save more time. Luckily there are many tools to manage your Instagram hashtag strategy.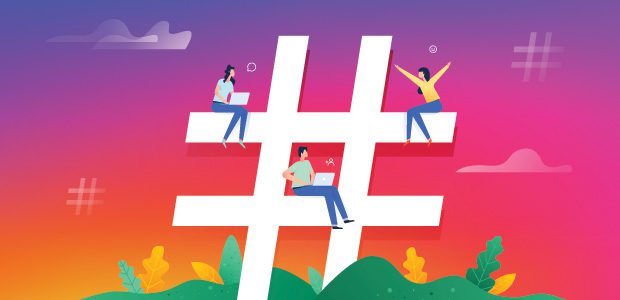 Aigrow, as one of the best Instagram hashtag finder, can save your time, effort, and money to serve you with a few tags or accounts and let the AI system discover relevant posts for you. It also allows you to monitor mentions of your Instagram business account to view posts and stories where your Instagram account has been mentioned in captions or tagged in posts.
Knowing more about your audience is the first key to come up with the best hashtags for your brand. Consider hashtags your target audience is already using based on their interests are a high priority factor in finding your business hashtag strategy to discover which kinds of Instagram hashtags typically Instagram users engage with. Plain and simple hashtags are the most important ones, including popular hashtags and niche hashtags relevant to your business.
Check out that your hashtags don't cause misunderstandings that could confuse your potential audience.
Research your competitors
Monitoring competitors is a great clue to out-stand in the Instagram hashtag strategy topic. They already did some trial and error in finding the best Instagram hashtags for their business. Seek out great content marketing strategies for big and small companies in your industry that enable you to create a powerful hashtag strategy and beat competitors. Here the thing is that this research or competitor analysis should not stop you from looking for new and trend Instagram hashtags.
Research Instagram influencers
Your industry influencers are successful marketers in helping you to find your Instagram worth using hashtags. Instagram influencers have a large number of followers. They can better interact and encourage followers to gain exposure to generate UGC content to order to improve branded hashtags for business on Instagram. Influencers can take advantage of their social influence to leverage brand content with their branded hashtags. Also, steal, filter, and test influencers' hashtags to increase Instagram engagement because they already discovered which hashtags strategy best work.
Research Industry hashtags
Industry Instagram community hashtags can build a community around your business. Industry hashtag is one of the relevant hashtags that every brand should consider. It can give you a better understanding of the business of research
7 Best practices to build the best Instagram Hashtag Strategy
How many hashtags should you use on Instagram?
There is no fixed or right formula to know how many Instagram hashtags you should use for each Instagram post, but there are some different attitudes that recommend a different number of Instagram hashtags to categorize your content and maximize marketing performance results.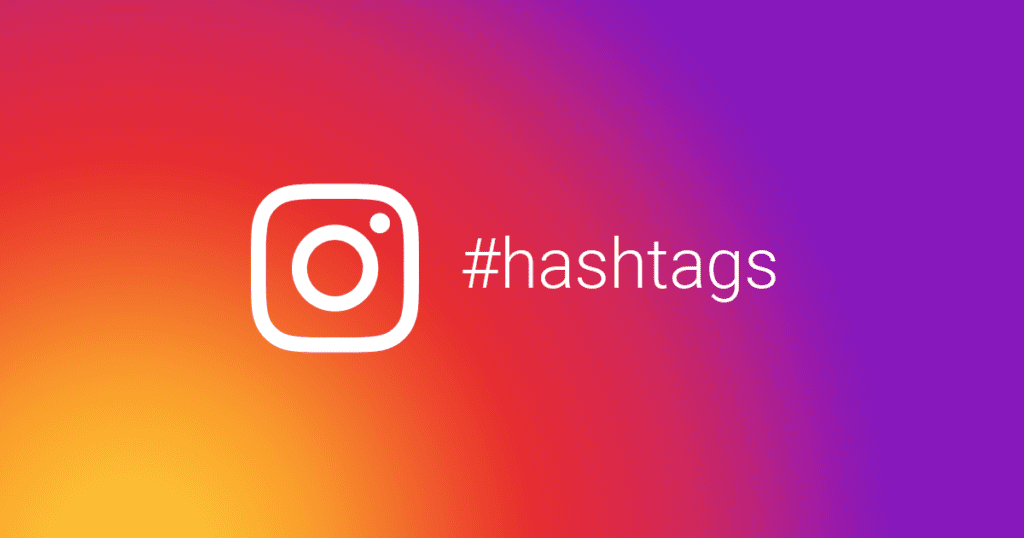 Generally, using up to 30 hashtags is allowed on Instagram; however, it is important to avoid using Instagram's full capacity in every post to look spammy. It is good to start with 11 hashtags on the Instagram platform to get the best engagement.
In contrast, another research shows that 5 to 10hashtags are essential to get discovered on Instagram. Some others state that Instagram posts should include 7 or 30 hashtags hidden in the caption to generate the most engagement.
Tips: 87% of brands prefer using hashtags in the captions rather than comments, and most professionals use hashtags from 7 to 30.
How to optimize your hashtags on Instagram?
You need to know that the best Instagram hashtag strategy is an effective way to grow your Instagram brand. Optimization means how your Instagram hashtag strategy works to attract the right people in your niche.
Take advantage of Instagram hashtag analytics to measure your used Instagram hashtags. It comes with a series of data that Instagram insight shows to you. Analyzing your hashtags' performance can be the best way to know each hashtag's efficiency for the future.
Engaging Instagram content can help to appear on the top result hashtag. You can compete on the most relevant popular hashtags to come up to the top hashtag section as one of the viral posts on Instagram. Notice that the rich and engaging content strategy can promote your target hashtags to quickly gets that engagement.
Your Instagram bio should reflect your business niche, and you might have heard before that this means optimizing your bio that can make a great impression at first look. By the way, try to use hashtags in captions, comments, bios, and Instagram stories.
Consider hashtag performance by analyzing a set of previous hashtags you have used to get new insight into which hashtags succeed in getting more likes and impressions.
It is worth experimenting with competing on hashtags with between 10 to 200 K posts to give better content to instant boost.
Set different hashtag types apart by brand, industry, audience, and location.
Extend the user-generated content strategy
Since 93% of consumers find UGC a helpful content strategy, it can share a huge opportunity for customers to be featured on the brand profile. So, start with a trending hashtag to act as a tool for matching UGC content to collect users' and influencers' feedback about your brand's products. In this way, you will gain authority and credibility by improving your branded hashtags on Instagram with UGC content marketing.
Keep an eye on trending topics
It has always been a great way to find your own brand storytelling language to relate it to Instagram trending topics to grow your Instagram page. It is really thoughtful of a brand to stay up with situational marketing to date to present trends with a mixture of related hashtags and trending topics to win Instagram hashtag strategy. Make sure your hashtags are relevant to your brand and the trending content you are posting.
Follow Instagram hashtags
Follow hashtags on Instagram are among the most common ways to follow your interests and marketing goals on the network. However, brands might be overlooked when it seems like the simple rule to get more out of it. Many people also follow hashtags to find a ton of content; they mostly interact with Instagram; in that case, you can see which tags work best and then create genuine, compelling content with those tags.
Put hashtags in Instagram caption
Some people use hashtags in comments to have a neat and clean looking caption and provide the best visual experience for your audience.
Notice that there is no difference in using hashtags in the caption or the comments section the most engagement. I recommend you to use Instagram hashtags in comments rather than captions because an engaging caption with a call-to-action wants more space, and if you fill it with your hashtags, the caption won't cause a buzz.
Different types of Instagram Hashtags for Business
Different types of Instagram hashtags let brands get a clear idea of which hashtag strategy can be the wise choice to take one step ahead of your competitors and build your brand awareness, traffic, and sales-boosting. Every brand needs to work on different hashtag strategies to find one of its hashtag marketing methods to build brand awareness, traffic, and sales-boosting.
Knowing community hashtags are crucial to your success as the first step of running a great hashtag strategy to connect with your target audience because it is more searchable to speak your customers' voice. When a make-up brand wants to reach the target audience, it should start with popular hashtags in this community like #makeupl #beauty #makeupartist #hair #nails and such things. I recommend you to use Instagram hashtag tools to better focus on building communication around your brand.
Branded hashtags are the next step of the Instagram hashtags strategy that comes out of a succession of using community hashtags to shift away from your business goal on Instagram. When a brand gets world-famous on Instagram, it can start creating special hashtags to promote its company name. As I said before, UGC content is the best marketing strategy to promote your branded hashtags by running contests and provide rewards to use to spread the world your brand name. Nyx is a great example of using its branded hashtags
General hashtags are known as popular hashtags that generate more likes and follows. The best general Instagram hashtags such as #photooftheday,#instagood, #nofilter, #tbt, #igers,#picoftheday,#love,#nature,#swag,#lifeisgood,#caseofthemondays, and #instapicc is helpful as the best way to get found and get more out of Instagram engagement. Try to use general hashtags for those posts that bring the human touch, not for irrelevant content types.
Campaign hashtags are for running Instagram marketing campaigns that mostly occurs in a special event or seasonal occasions and holidays. They are the perfect type of hashtags for fulfilling your campaign's goals and help your marketing strategy and content creation on Instagram. Measure your hashtag campaign results is essential when running a campaign that encourages your audience to share authentic images of themselves.
These types of hashtags are more specific, showing where you fit in the context of your industry, like #travelblogger or #foodblogger
The 20 most popular Instagram hashtags
Every Instagram user can maximize the opportunity of their content discovery using these popular hashtags. Try not to be distracted by using banned hashtags that more users and businesses witness the harmful effects of these banned Instagram hashtags.
#fashion
#beautiful
#happy
#cute
#like4like
#followme
#art
#instadaily
#friends
#girl
#fun
#style
#smile
#food
#instalike
#family
#travel
#fitness
#hot
#workout
Last but not least, having a good Instagram hashtag strategy is absolutely helpful to expose to in front of a large audience, increase awareness about your brand, target a very specific group of people and then boost your Instagram engagement. You will need to manage different hashtags to identify which set of hashtags deliver you the positive result in winning the Instagram marketing strategy.