Product launch in marketing is one of the most crucial matters that has always been challenging for all companies, even the large ones. In this article, we give you all the points you need, to introduce the product in the right ways.
The first step in introducing and developing a new product is to determine your product launch strategy. The name you choose will stay with you throughout your product's lifetime and affect your product's consumer awareness.
So even before the product enters the market, challenge the consumer mind; Gather ideas; Poll and then evaluate the name you have chosen. Your first choice should be satisfying because it is complicated to rename a product successfully. If you offer your product to foreign countries, you need to make sure that the product name is translated correctly and does not mean bad.
What are the steps in product launch to the market?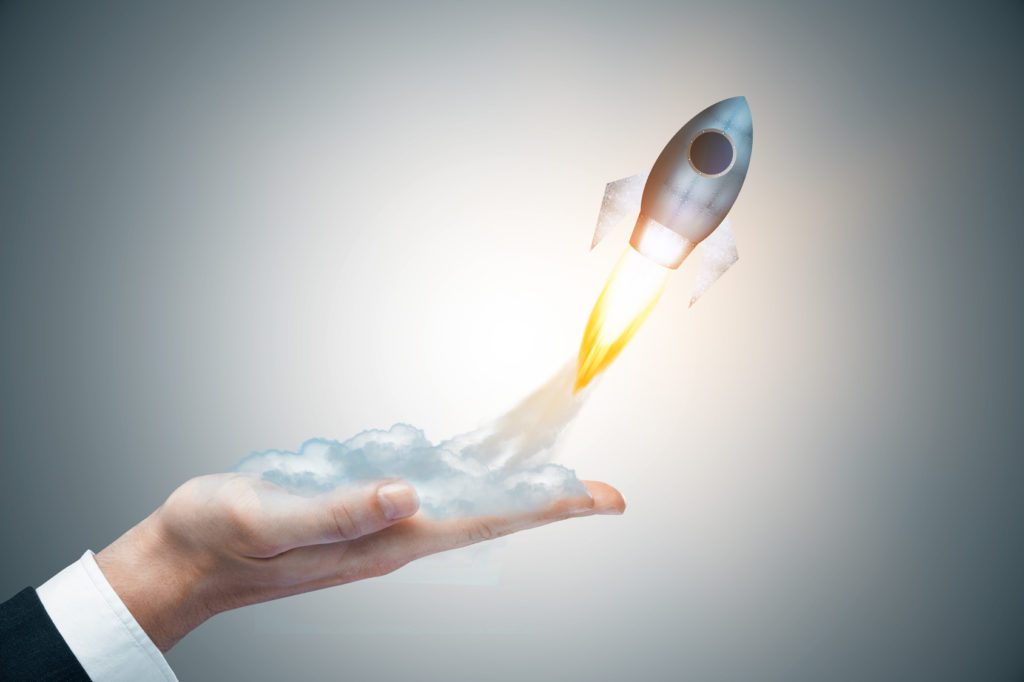 A new product launch includes four initial steps that must be done before, during and after the introduction of the new product to the market:
Preparation This step is a few months before the product launch starts. What should be considered at this stage are the goals and strategies of product supply, determining the target markets, the main channels of product introduction, sales team, product launch date, etc.
This step is a few weeks or a month before launching a product. All the initial steps must be taken to introduce the product to the target markets. This step includes preparing the necessary tools for product launch, personnel training, information, and so on.
In this step, all the actions planned in the previous steps are implemented. All the techniques of introducing a new product to the market take place at this stage.
This step is to get feedback and improve marketing performance. By reprogramming, you can consider all the previous steps' mistakes and make the introduction more correct.
Here are product launch strategies to achieve a successful product launch:
Performance of competitors
Fixing bugs and problem in the competitor's product can welcome our product's introduction from the beginning. The more complete we appear, the more fans we can find. Examining competitors' performance can include reviewing their strengths and weaknesses; both can better present our product.
Power of Influencer marketing
With the increasing popularity of social influencers, there's no denying that influencer marketing is an excellent way for brands to enhance their marketing efforts.
Influencers have an extensive reach and a loyal following. They have built this following based on detailing their lifestyles through superior digital storytelling. These followers observe the trends that influencers promote and often try the products that the influencer suggests.
Encouraging influencers to talk about your new product on social media is a simple yet effective way to start your product launch. To find your niche influencers on Instagram, you can use Ainfluencer as the smartest way that fits any budget.
Power of social media
These media's power is so vast that it can lead to much more success than you might think. To launch your virtual pages on the most popular social networks and get help from each of them to introduce your product.
Train product usage
Learning to use a product is more than a trick and is an essential part of introducing a product and selling it. Whatever your business is, you need to train it. You may say that my product is not educational or does not require training, but introducing any product or service to them can be taught.
High-quality images of the product
High-quality visual effects affect people's emotional minds. The more beautiful and high-quality your product images are, the more likely they will be seen by more people. No one likes to look at small, low-quality or dark photos. Still, everyone wants to stare at large, colourful, beautiful, high-quality images.
Activate support
People are afraid to use a new product or service. The human mind is always afraid to try new products;
By activating online support, you can answer all the questions of these people. If you train your staff to control their fears adequately, they will eventually become your customers.
Advertising campaign
Advertising campaigns can be done even before the final formation of the product. Launching a well-calculated social media campaign can help you to promote your product in addition to promoting it. The sales campaign is a general movement with attractive offers that can engage the audience with your product's nature and ultimately attract them to buy your product.
Provide free samples
Offering a free sample or offering it cheaply at the beginning can help you succeed. Of course, this works very well for products that are entirely new to the community. Still, it can also be useful in providing completed products.
Recognizing customers
The more you know about your service contacts or customers, the better you can meet their needs. Today's world is the world of customer needs. No one can ignore the needs of their target customers and community and expect success in their business.
Once you know your audience, you can introduce and sell your product to a broader audience by meeting their needs.
Packing
The packaging is one of the things that seem insignificant at first glance, but inwardly it is essential. The packaging is one of those issues that concern people; the more creative and stylish the packaging of a product, the more people can buy it.
Product slogan
You may be interested to know that a positive and creative slogan can be handy in a product launch. Of course, creating a catchy slogan requires a lot of reflection. Choosing appropriate words has different effects on people's subconscious minds, 
It is better to get help from an advertising or digital marketing expert designing a good slogan for your product.
Consecutive reviews
After performing any of the above techniques or other techniques presented in the recovery books to introduce a new product to the market, review the result. These successive reviews and corrections can ultimately lead to the popularity of your product and increase your sales.
Conclusion
Now you know How to get Instagram sponsorship for making money. With the tips mentioned above for Instagram sponsorship programs, we are sure that your business or brand on Instagram will go a long way.