Instagram is surpassing from a simple photo-sharing app to multiple purposes social media to help users discover all relevant content posted, such as new products, services, and entertainment.
The Instagram algorithm remains a mystery for many brands on Instagram and even ordinary everyday users. But what, exactly, is meant by referring to "the Instagram algorithm"? How much say do we have in what appears on our feeds, and how much does t Instagram control?
This blog delves into the inner workings of Instagram, including the IG algorithms and how you can use them to craft a winning Instagram marketing plan in 2023.
When most of the accounts on Instagram follow at least one business on Instagram, it goes without saying that brands should know how to manage this Instagram completion by using the right marketing actions.
What Is The Instagram Algorithm?
Instagram doesn't have a single "algorithm" that controls what users see or don't see on Instagram. The platform has different types of information watched and created on it in order to trigger an Instagram algorithm change for each user.
"We want to make the most of your time, and we believe that using technology to personalize your experience is the best way to do that."
– Quoted by Adam Mosseri, the head of Instagram
When Instagram first debuted in 2010, it used a chronological news feed format, as you might remember. However, as Instagram's popularity grew, it became clear that feed-scrolling users were missing as many as 70% of all posts. Because of this, the site implemented sorted feeds in 2016 to filter out irrelevant material and show users only the stuff they care about.
Every Instagram user is presented with a unique experience according to the:
Instagram post algorithm
Instagram story algorithm
And even the Instagram Explorer and Reels algorithm. Instagram places a premium on personal relationships because its users care most about what their friends are up to, such as in Stories. Instagram's Explore section, on the other hand, is designed to display more offbeat material.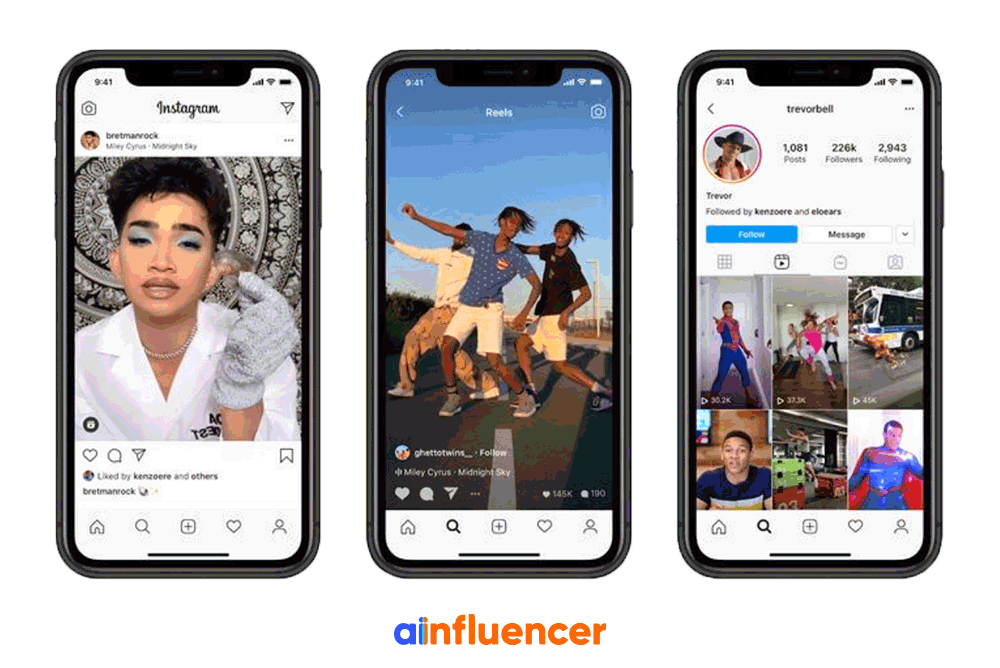 How Instagram Ranks Feeds
Based on three prominent factors Instagram algorithm for the feed tab can change and distinctively arrange every Instagrammer feed.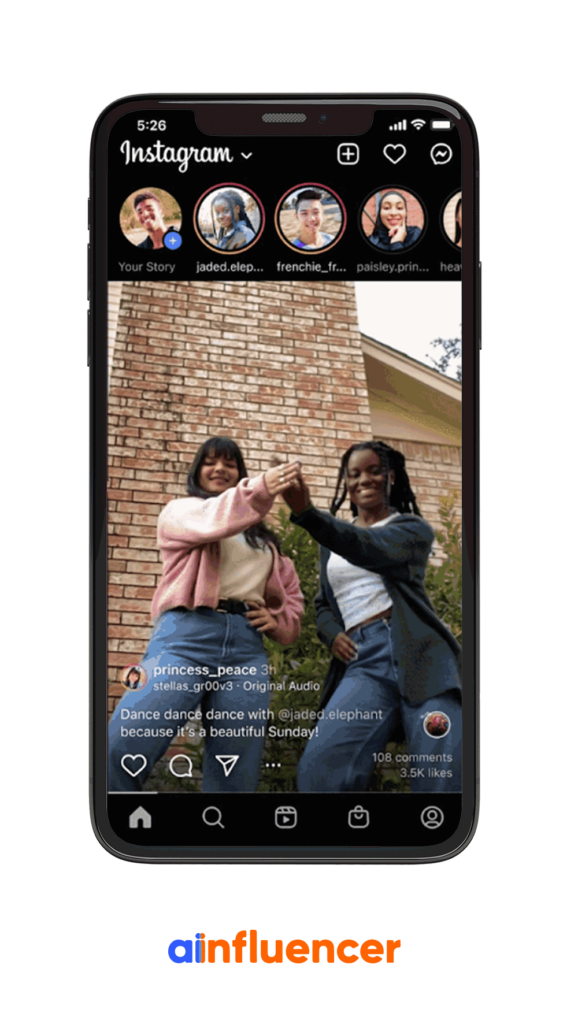 1. Relationship with the users
Instagram's relationship includes taking the history of engagements a user has made with other accounts into account. The new algorithm Instagram will consider a meaningful connection when determining which types of accounts and followers are preferable for you or better to interact with.
Tip: Instagram builds a relationship just after an Instagram user follows a new account and then shows their content in your feed.
2. interest of users
An Instagram feed is a summary of your recent Instagram activities
Interaction on Instagram includes the Instagram tag in posts, the posts you like and comment on your shares, and saved posts. The Instagram algorithm wants to let people see the posts they like and enjoy.
Tip: One effective way to make Instagrammers interact with your content more often is to post consistently.
3. relevancy of the post
The Instagram algorithm tends to predict the possibility of how you might interact with different posts. These predictions resulted from the time spent on a particular post and reacting to it, such as commenting on it, giving it a like, or saving it.
how Instagram ranks explore?
The Explore tab has a similar approach, such as Feeds, even though all of the content shown there is generated from accounts you don't even follow.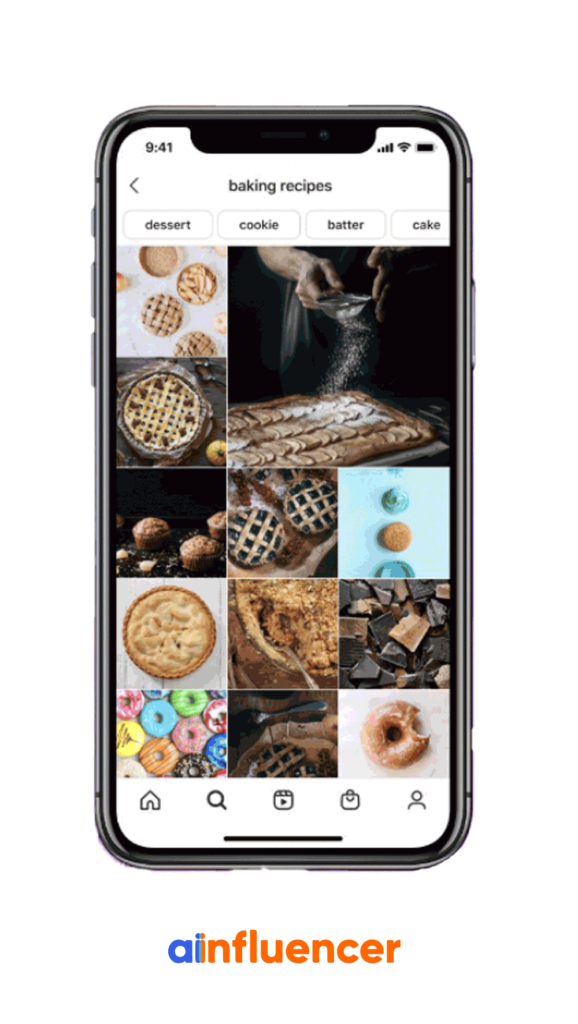 To answer the question- of how Instagram ranks the Explore tab?- the first objective Instagram looks at to create content for your Explore tab is the posts which you have interacted with before. As an example, if you have had interactions with one of your favorite artist's accounts, Instagram would search for other users who also interact with that artist's account; afterward, the Instagram algorithm would look at the similar accounts those users interact with and then show you any content that the ig algorithm thinks you might be unaware of but would be interested to know further about.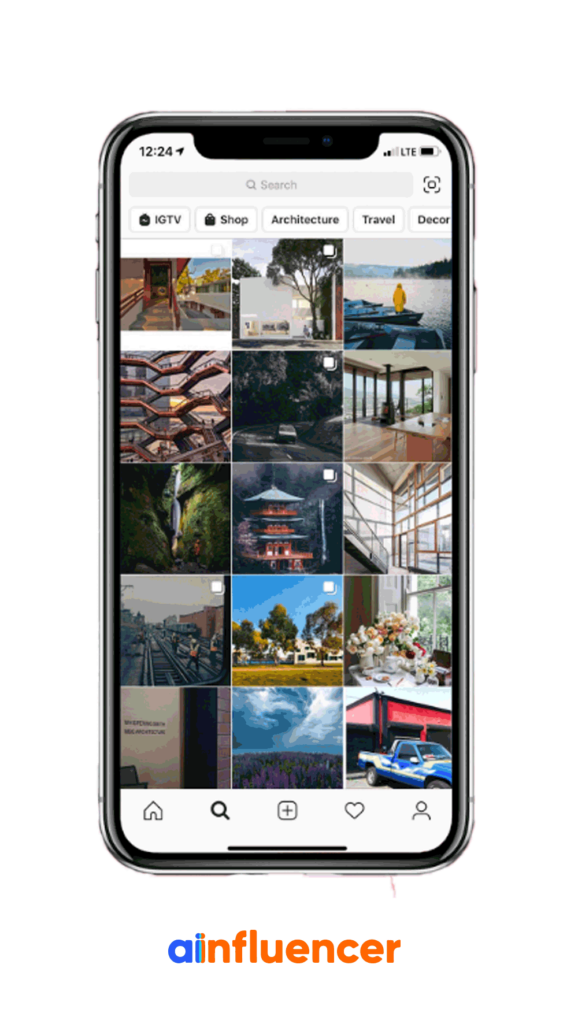 how Instagram ranks reels
Reels work in a similar manner to Explore, but rather than focusing on exploring, Reels feature focuses on the entertainment aspect. It also emphasizes creators with smaller followers.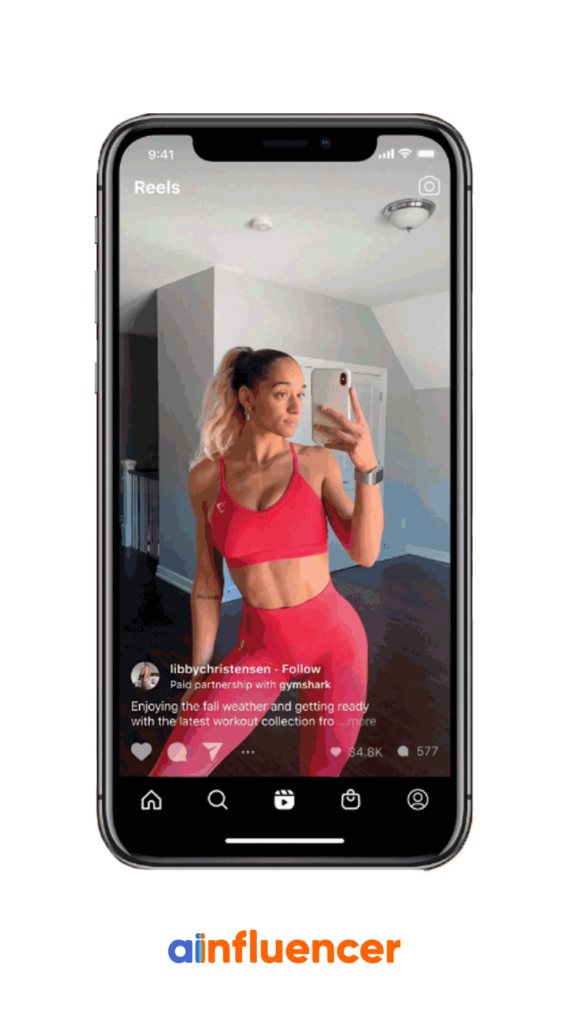 To rank Reels, the new Instagram algorithm update most likely looks at how likely you might want to watch a video to the end and like it. The platform also tracks how often people visit the audio section of a video in order to determine who might have been inspired to create a Reel of their own.
9 ways to "beat" the Instagram algorithm in 2022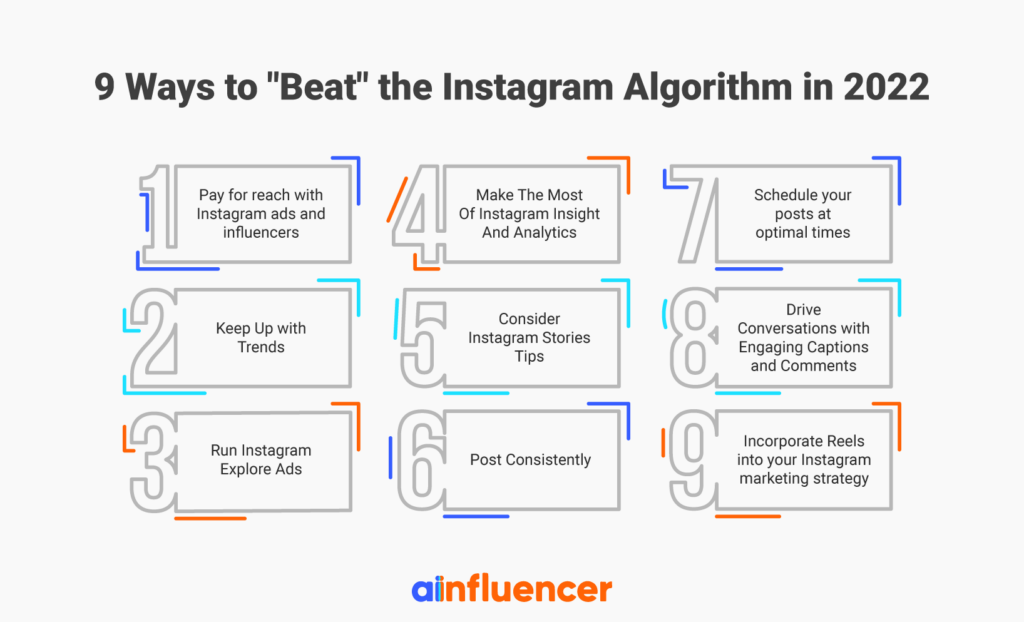 Here are 9 of the best ways to beat the Instagram algorithm:
1. pay for reach with Instagram ads and influencers
One of the easiest and fastest ways to solve limited reach on any platform, no matter which, is to pay for the reach instead. Done right, this can give you a burst of momentum that would help you be able to have a better organic result in the future. You have two great options to take on for your work here: Instagram advertising and influencer marketing.
Influencer marketing might sound scary when the biggest question comes to mind; how even to find the right influencer for the job? Glad you asked:
how to choose the right influencer
The fast-paced development of the influencer marketing industry is one of its many appealing features. Businesses today mostly use influencer marketplaces, making identifying and connecting with influential individuals a breeze. Of course, there are other ways as well, though they aren't as popular as using an influencer marketplace. Two other ways to mention are using google's search engine and spending hours on Instagram, scrolling through different influencers to find a decent one for your purpose.
Some of these could answer your problem of locating influential people. But the best way to find influencers is by using influencer marketplaces. Why? Their influencers database streamlines the process of finding key opinion leaders.
One of the most convenient ways to connect with influential people is to use a top-tier influencer marketplace.
Ainfluencer is an influencer marketplace that streamlines locating influential users on Instagram.
You must choose a jam-packed platform with valuable features to locate the most relevant influencers to promote your business. In contrast to its rivals, Ainfluencer does not require any upfront payment to gain access to its extensive database of influential people.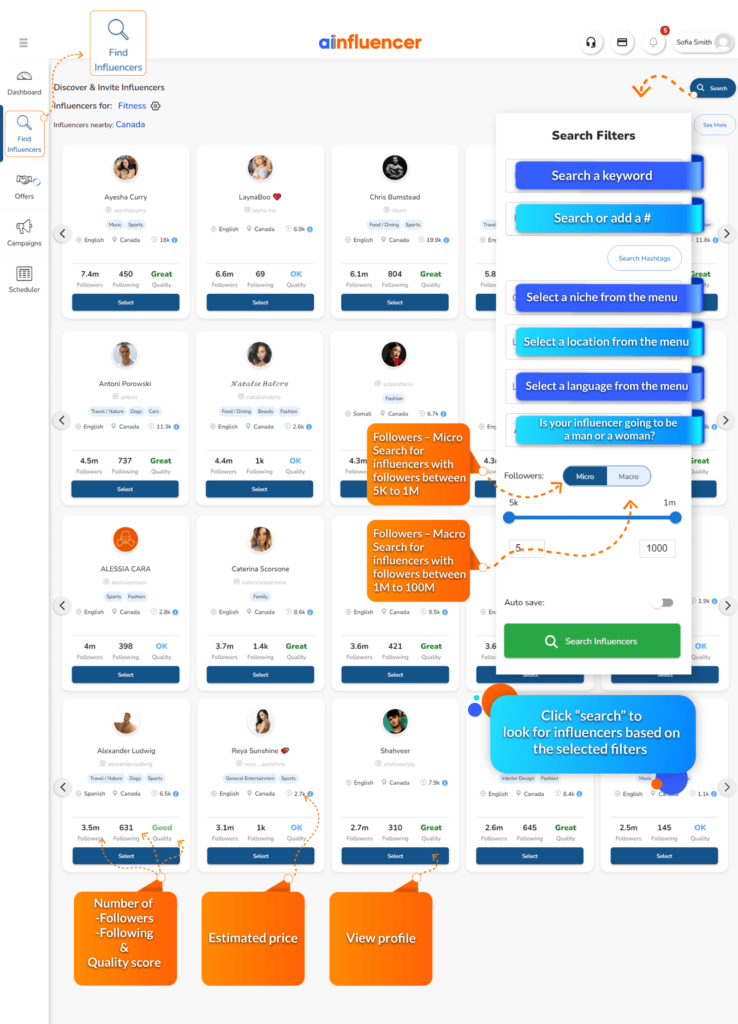 Additionally, you can negotiate with influencers using Ainfluencer in-app chat box for a price that works for both of you.
You should remember that Ainfluencer is free and doesn't charge either party to be able to negotiate.
In addition, Ainfluencer allows you to create campaigns and have influencers contact you or invite specific influencers.
You may post a campaign in the marketplace soliciting influencers to collaborate with you or search the influencer database for the influencers you need.
Let's look at this video to learn about Ainfluencer and how to use it to discover Instagram influencers.
2. keep up with trends
Of course, being at the same pace as Instagram trends is an excellent way to get the Instagram algorithm to like you. To put it in simple wording, any time there is a new Instagram trend, you can rest assured knowing most Instagram users are consuming it. After all, that's why it's called a "trend." When you remix those trends and make content, the ig story algorithm takes your content and gives it to the users who are already engaging with that particular trend. Trends could bring as many as a thousand new users to see your content.
3. run Instagram explore ads
Growing organic reach on Instagram and getting it featured on the Explore tab could take some time. Instagram advertisements, which can be created in a variety of formats, including single-image and video advertising, carousel and collection ads, and Story ads, maybe the most effective way to generate engagement with a feed Explore ad on Instagram. Instagram advertising only shows up when a user taps on a photo or video in the Explore section, not the Explore newsfeed itself.
4. make the most of Instagram insight and analytics
Instagram insight gives business accounts the ability to have an overview of their accounts statistics to better know what type of content their audience interacts with more often and so gives them a chance to act accordingly. Put your audience needs in priority if you want to see immediate growth. Nothing like analyzing the best-performing posts that can help your brand to achieve fast results in succeeding with the Instagram algorithm.
5. consider Instagram stories tips
Instagram's Stories features are accessible and visible to more users, making them useful interactive tools for increasing engagement and connecting brands with their audiences. Instagram Stories polls, question stickers, location tags, Story filters, and crucial effects are all great ways to increase the visibility of your Stories and gain new followers. Brands can now get more interaction with their Instagram Stories using the new features, which will also benefit your feed posts.
6. post consistently
It doesn't matter whether you are in the market to grow your followers, increase your reach or even boost engagement (which, crazy enough, all three are connected to each other); you have to post consistently to get results.
According to Hootsuite, businesses post 1.6 posts to their feed every day on average to stay constant. It might sound too much for you, and it is understandable but focus on showing up consistently on feeds as opposed to sharing many posts.
It shouldn't be failed to mention that during Instagram's creator week in June 2021, the CEO of Instagram revealed that posting 2 posts per week and 2 Stories per day is enough to build an Instagram following.
7. schedule your posts at optimal times
If you pay attention, you will get the conclusion that audience engagement is a powerful and common factor in Instagram algorithms. So when you post content at the right time, it could make a huge difference in your reach.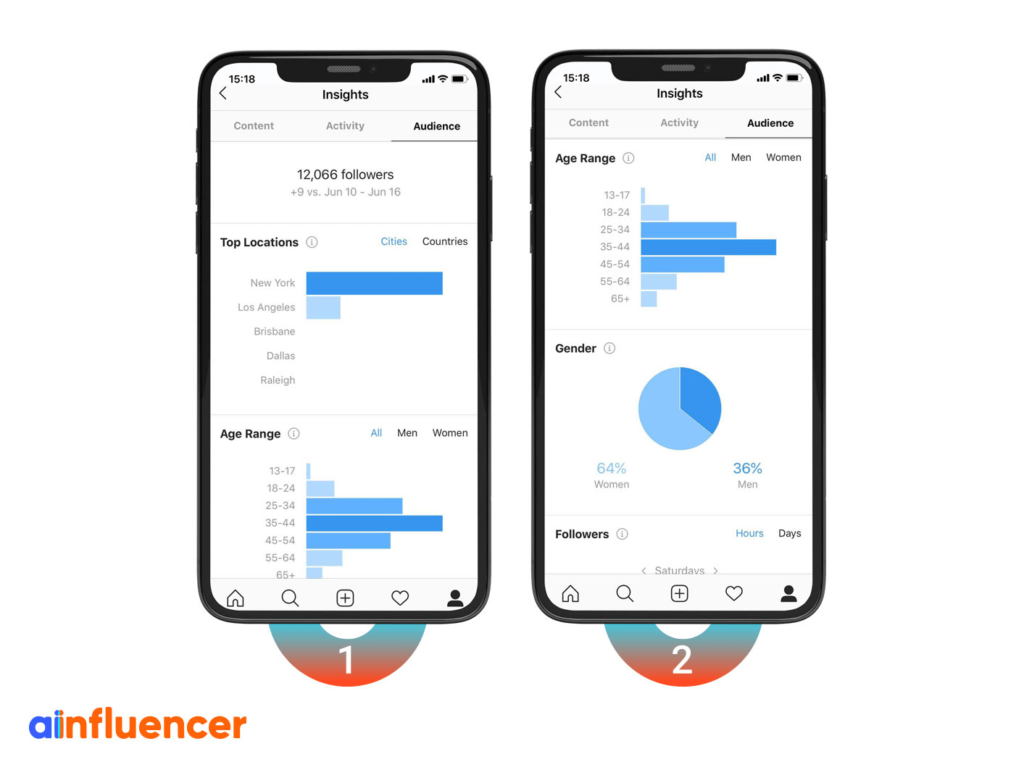 According to Kicksta, the best time to post on Instagram in order to stand out and appear on users' feeds, as an example, for the food Instagram influencers and brands, is the following times:
The best times to post on Instagram: are Wednesday, Thursday, Friday, and Saturday
Best hours: Noon- Most people check their phones around lunchtime
Most engaging day: Friday kicks off the weekend, and plans for reservations spike
Worst days for engagement: Saturday & Sundays
8. drive conversations with engaging captions and comments
As one might guess, comments and likes are very important when it comes to ranking feeds. Therefore it is a good idea to encourage as many people as possible to engage with your posts. One way to do so is to write good captions that drive engagement for your posts. Even if you ask your followers to share their thoughts on something or to like the video/post if they agree with you, this is a great way to engage them.
9. incorporate reels into your Instagram marketing strategy
As mentioned earlier in the blog, Reels get more engagement than normal Instagram videos. This indicates that if you want to increase your visibility across Instagram, you should start posting more Reels. Be aware that the Instagram algorithm ranks Reels for their entertainment value, so try to make the video fun and light-hearted. Also, know that the Instagram algorithm considers whether people watch a Reel until the end; you should try to keep your videos short so that there's an increased likelihood of people watching the entire thing.
instagram's algorithm isn't always perfect.
Instagram algorithm served up a study that talks about the misinformation that was provided in the Explore tab by Instagram's "suggested post":
Instagram's suggested posts and misinformation
A new report from a group that tracks online misinformation claims that Instagram suggested false claims about COVID-19, vaccines, and the 2020 U.S. election to people who appeared interested in related topics. Instagram recommended 104 false posts to 15 accounts created by the UK charity between September and November 2020, or about one false post per profile per week.
Both the "suggested posts" feature, which was added in August 2020, and the "Explore" section, which directs users to the content they might be interested in, featured automated recommendations.
In his opinion, "putting it into the timeline is really powerful," Ahmed, CEO of the Center for Countering Digital Hate, conducted the study, said. "Most people wouldn't realize they're being fed information from accounts they're not following. They think, 'These are people I've chosen to follow and trust,' and that's what makes it so dangerous."
Instagram should not recommend posts "until it can show that it is no longer promoting dangerous misinformation," according to the Center for Countering Digital Hate. Furthermore, the center suggests that Instagram does not recommend any content related to COVID-19 or vaccines.
Researchers discovered that accounts that follow wellness influencers and vaccine opponents were served up posts with false claims about COVID-19 and more aggressive anti-vaccine content.
conclusion
To be successful in 2022, brands need to use every tool at their disposal to stimulate engagement and make audiences interested in their products and services. By taking advantage of Instagram's continual improvements and incorporating them into their influencer marketing plan, firms can extend their reach to a whole new crop of eager customers and boost brand affinity with their existing ones.
1- What triggers the Instagram algorithm?
Instagram's most pertinent material is determined by a set of processes, algorithms, and classifiers. It takes into account a wide range of indicators, including user behavior, post data, interaction history, and content provider details.
2- How does the Instagram algorithm work?
Instagram's content is ranked based on a set of principles known as the algorithm. It determines what information appears and in what order on the feeds of all Instagram users, the Explore page, the Reels feed, hashtag pages, and so on. Content shared on Instagram is analyzed by an algorithm.
3- How do you hit Instagram's algorithm?
Whether your goal is to expand your audience, broaden your exposure, or raise the level of engagement with your content, you need to maintain a regular posting schedule if you want to see results.
4- What is Instagram's algorithm in 2022?
The most significant change coming to Instagram in 2022 is a concentrated effort to promote Instagram Reels. If you aren't paying close attention to Reels, you're losing money. Instagram is putting more emphasis on short-form video than ever before, therefore IGTV is no more. This means that you may no longer post vertical or long-form videos on the platform.