In order to be successful, every business needs to find ways to advertise their products or services and generate leads. There are a number of different ways to do this, and the best way for a business to choose depends on its budget, its target audience, and the type of product or service they are selling.
In this article, we'll help you go through the process of business advertising easier.
Stay tuned.
What is brand advertising?
Brand advertising is a type of advertising strategy that helps establish long-term relationships with customers over time. When a company promotes advertisement for its product and services using different types of business advertising tactics, the purpose is to capture people's attention, generate leads, increase brand awareness, and establish a stable positive brand identity, credibility, and loyalty with the target audience intellectually and emotionally.
15 Advertising ways to generate leads
Among all types of advertising, the business advertising types that you and your company choose should align with your ideal customer profile, be cost-effective, and make sense with your products/services. All advertising types share two mutual goals: to influence consumers and to convert them into customers.
It's essential to understand your options. So let's go over the top 15 best ways to advertise your business and generate leads.
1) Google ads
Google Ads is an online adverting platform developed by Google, where advertisers pay to display brief advertisements, service offerings, product listings, and video content.
As the most popular search engine in the world, Google gets a lot of traffic, and that means that if you want to reach potential customers, advertising on Google is a great way to do it.
Advertisers can set a budget for their ad campaign and choose how long they would like their ads to run.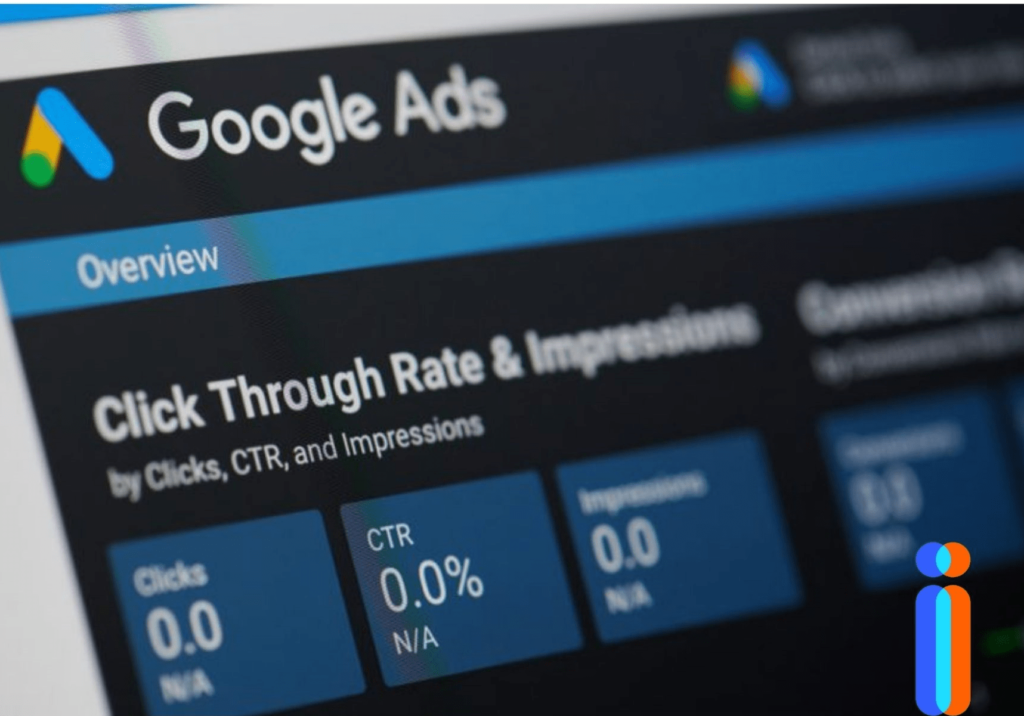 There are different types of advertisements on Google Ads, such as search and display.
Search campaigns allow your ad to show up when someone searches for keywords related to your business on Google.
Display campaigns allow your ad to show up on websites that partner with Google (Display Network sites).
As Google ads are cost-effective and easy to set up, they are a good option for small business commercials.
2) Pey per click
Pay per click advertisements (PPC) is a type of online advertising that allows businesses to promote their products and services on search engines and other websites. PPC ads are an effective way to generate leads and sales for your business.
When creating a PPC ad, you will need to choose keywords that are relevant to your business and target audience. You will also need to create an eye-catching headline and ad copy that compels users to click on your ad.
3) Influencer marketing
If you are looking for the best small business advertising way, you may have heard of influencer marketing and wondered if it could be a good idea for your business.
Influencer marketing is a type of social media marketing that involves working with people who have a large group of followers on social media to promote your product or service. It can be an effective way to reach new people and grow your business.
While doing influencer marketing, you need to find the right influencers to work with. Look for people whose followers are relevant to your industry. Then, reach out and pitch them your idea.
But how can you find influencers?
Google is an option. You can search different categories or locations on google and find blogs full of related influencers' names.
Hashtags are another option. By searching for influencers by hashtags on Instagram, you can come up with many names.
Influencer marketplaces are also a great way of finding influencers. Ainfluencer is one of the best marketplaces available.
Ainfluencer
This influencer finder marketplace helps brands find influencers easily and fast. It also lets brands create a free marketplace Ad and start their Instagram influencer marketing campaign to make the most of their business advertising campaigns.
Your ad is where you can upload sample creatives, captions, and details for the influencer's proposed Instagram post. Following the creation of the ad, the AI matching algorithm on Ainfluencer suggests influencers to help marketers find the most relevant influencers for their campaigns.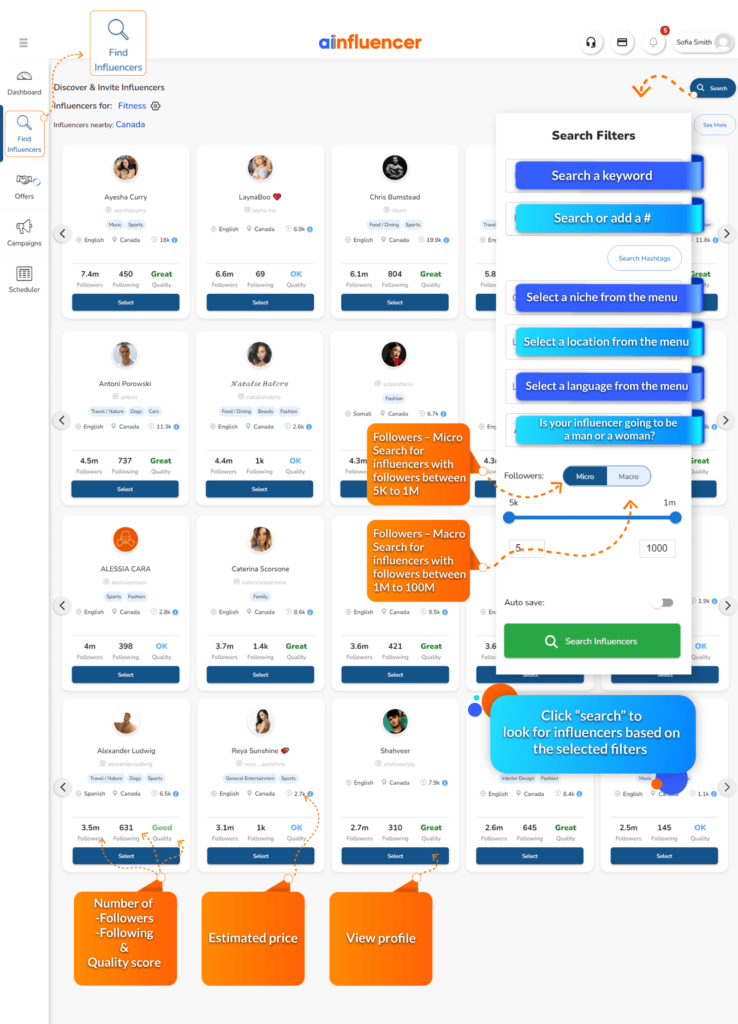 The search results can be narrowed even further using the filters provided by Ainfluencer. The platform's AI-driven search engine, filters, and over 20 metrics are all features that can aid you in finding the right influencer.
Watch the following video to learn how to go through the whole process:
4) Social media ads
When it comes to social media ads, there are many different platforms to choose from. Facebook, Instagram, and Twitter are all great options. You can also use LinkedIn if you are targeting a business audience.
Social media ads are a great way to advertise your business and generate leads. They allow you to target a specific audience and get your message out to a large number of people. Additionally, social media ads, such as Instagram marketing, are relatively inexpensive and can be a great choice for advertising for small businesses.
5) Email marketing
Email marketing is another great way of business advertising that helps you promote your brand. It is affordable, easy to set up, and can reach a large audience. Email marketing can help you build relationships with your customers and grow your business. It is essential to create a strong email list and offer compelling content that will interest your target audience.
6) Podcast ads
Podcast ads are one of the other best ways to advertise your business. They are cost-effective and easy to produce, and they can be targeted to specific audiences.
Podcast ads allow you to reach a large audience with your message.
7) Broadcast ads
Broadcast ads, or advertising on TV and radio, are also great to promote your brand and increase brand awareness. They can be customized to target specific audiences and are also relatively affordable, making them an excellent option for advertising for small businesses.
8) Local ads
Many small businesses don't have the budget for national advertising campaigns, but that doesn't mean they can't still get their name out there. Local business advertisements are a perfect type of business advertising for companies on a tight budget.
Not only are local ads more affordable than national campaigns, but they're also more likely to reach your target audience. When you advertise locally, you can specifically target people who live in your area and are more likely to use your products or services.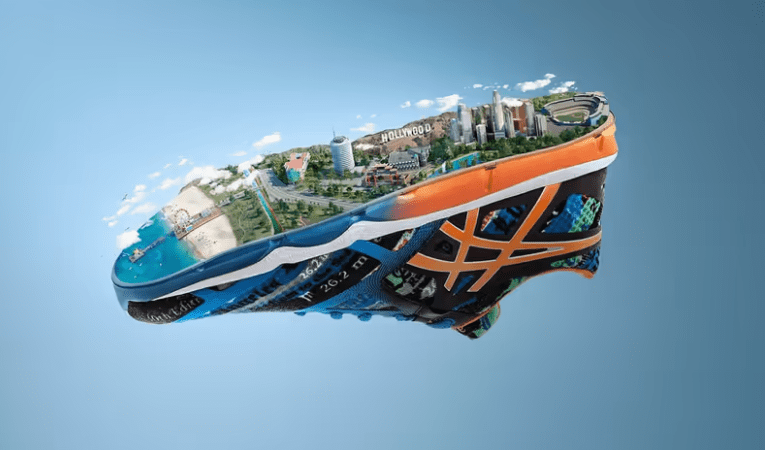 9) Referrals
There are many types of advertising to promote your business, and referrals are one of the most effective. When customers have a good experience with your products and services, they are more likely to tell others about it and refer their friends or family, which builds trust and credibility as a result.
10) Press marketing
Press marketing is perfect to advertise your business. You can use press marketing to let people know about your business in a variety of ways. By issuing press releases, you can let people know about new products or services, special events, or anything else that might be newsworthy. You can also use press marketing to generate interest in your business by writing articles or giving interviews. If you're looking for a way to get the word out about your business, press marketing is a great option.
11) Video ads
Video ads are a powerful way to advertise your business. They provide an engaging way to reach potential customers and can be used to promote your products or services.
When creating a video ad, it is important to keep your audience in mind. What are they interested in? And what will grab their attention? You also want to make sure your ad is relevant to your business and provides value.
Video ads are not very affordable, which makes them not the best choice for advertising for small businesses.
12) Street ads
If you want to advertise your business in a way that will really get noticed, then using street ads is the way to go. By placing ads in high-traffic areas, you can ensure that potential customers will see your message.
Street ads are a great way to reach out to potential customers who might not be reached through online adverting.
If you're looking for a cost-effective way to advertise your business, then street ads are definitely worth considering. They might even be the best small business advertising way.
Here is an example of creating advertising ideas for street ads: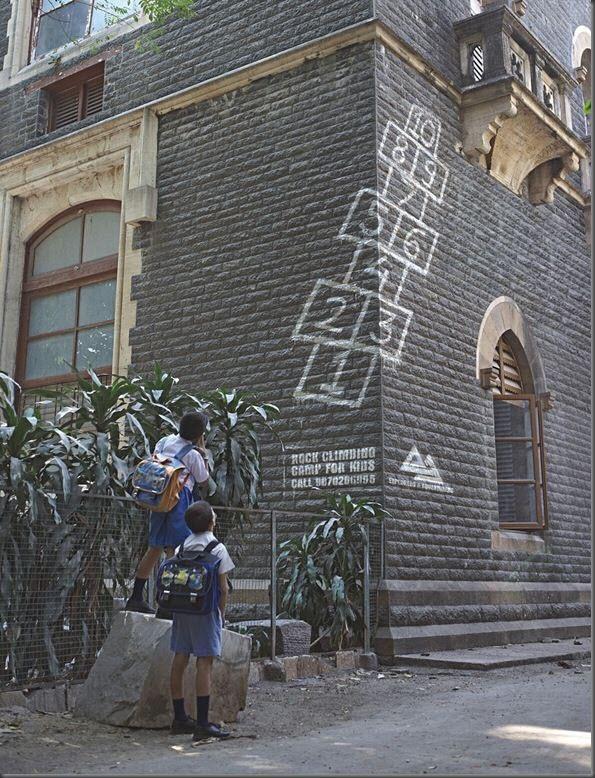 13) Print ads
Print advertising is a form of marketing that involves the use of physical printed materials to promote and sell a product or service. This type of advertising can be an effective way to reach out to potential customers, as it allows you to control the message and design of your ad.
When planning a print ad campaign, it is important to choose the right publication for your target audience. You should also consider the size and placement of your ad to ensure that it will be seen by as many people as possible.
14) Events
By taking part in or holding events, you can advertise your business, increase your visibility, and reach a wider audience. Events can help you build relationships with other businesses and customers. You can meet new people, make new contacts, and learn about new products and services.
There are a few things to keep in mind when selecting an event to participate in. First, make sure the event is relevant to your business. There's no point in participating in the event that has nothing to do with what you're selling. Second, try to choose an event that will attract your target market. And finally, make sure you have enough staff on hand to man your booth or table.
15) Online webinars
And the last way on our list to advertise your business and generate leads is through online webinars. Webinars are a great way to attract new audiences without breaking the bank, and they can be done entirely online.
Best of all, this type of online adverting is interactive, so you can really engage with your audience and get your message across clearly. If you're not sure how to get started with webinars, there are plenty of resources available online to help you out.
Business Advertising Tips to generate more leads
Generating leads can be a tough task for businesses, especially small businesses. However, by following a few simple tips, your business advertising can easily generate more leads for you.
#1 Do some research
Pay attention to these three Rs while choosing an influencer to collaborate with in order to have effective business advertising:
Reach: Reach is the total number of people who could come across your content when an influencer promotes it for you. Just think about how much brand awareness you can get when a mega or macro influencer talks about you.
But bigger is not always better. A small audience, such as nano influencer ones, can sometimes be more successful and easily engaged with.
Relevance: A relevant influencer puts your business advertising in front of an audience that aligns with your target demographic and can take your brand marketing to the next level. They also share a tone that's similar to your own brand's voice.
An awesome example of partnering with relevant influencers can be seen through Loot Crate business advertisements. This top-rated subscription box service mainly collaborates with well-known gaming and comedy influencers, which resonates with the brand's laid-back and fun culture.
Loot Crate has been working with YouTubers for a few years now. One of them was a sponsored video in partnership with PewDiePie, a well-known YouTuber with 111 million subscribers.
Resonance: This refers to an influencer's ability to generate measurable engagement among a target market. Micro influencers are an excellent example of leaving strong resonance. As they're usually narrowly focused on a few topics and only accept products that fit their page standards. They often have a higher engagement rate than other types of influences.
The traction you gain, as well as the responses all, help you move from relevance to the resonance phase. That shows how important choosing a relevant influencer can be. That's why, as one of the best brand advertising examples, the partnership between Wolf Gourmet, a kitchen appliance manufacturer, and Natasha of Natasha's Kitchen, a culinary influencer, worked so well.
#2 Set a Budget
Now that you know what kind of advertising campaign you want, it's time to lay the second foundation of your business advertising strategy. Set a budget before you get too far in.
As a small business owner, it is essential to set a budget for your advertising expenses. By doing so, you can avoid overspending and putting your business in financial jeopardy.
When setting your budget, you need to determine how much money you can realistically afford to spend on advertising. You also need to consider what type of advertising will be most effective for your business. Finally, you need to set a realistic goal for the results you hope to achieve from your advertising campaign.
By taking the time to set a budget for your advertising, you can ensure that your marketing efforts are effective and affordable.
#3 Keep Track of Your ROI
Before starting your social influencer marketing campaign, consider your expected ROI. By tracking your ROI, you can see how much money you are making from your advertising efforts.
There are a few different ways to track your ROI. One way is to keep track of the number of new customers you get from your advertising. Another way is to track how much revenue you generate from your advertising.
Whichever method you choose, make sure you are consistent in tracking your ROI over time. This will allow you to see if your advertising is effective and whether or not you need to make changes.
#4 Make Your Partnership Mutually Beneficial
It's now time to be clear about your partnership. You should think about how you'll compensate the influencer as part of your influencer strategy. Try to resolve it in a mutually beneficial way. If your brand is the only one that benefits, you won't be able to persuade anyone to collaborate with you in your next business advertising campaign, and if they do, they probably aren't a very good influencer – making your business advertising a waste of time and money.
Here are some different ways that you can compensate influencers:
This is generally the preferred method.
Product discount or giveaway:
This kind of unpaid compensation works by giving your influencer one of your products so that they can create a post about it on their social media.
If you want your brand's shirt worn in an influencer's video or your book to appear on a shelf behind their back, you have to take the risk and send it to them for free. The tactic is referred to as product seeding. This is a sophisticated business advertising move that puts you ahead of your competitors with larger budgets applying for the same influencers. It's especially recommended as advertising for small businesses looking to pitch high-level influencers.
Or you may want to offer them a monthly/annual discount on your services in exchange for their endorsement of your brand. This might be one of the best small business advertising tactics.
If you work with an influencer that keeps coming back to you and always leads to higher sales, set them up with a fair commission on any transaction they generate. You can keep this business advertising arrangement up and running for as long as you're working with the influencer.
#5 Build a Relationship with influencers
As you probably can guess, influencers are often swamped with direct messages from their followers and businesses. So, one method to stand out from the crowd and persuade an influencer to collaborate with you is to do them a favor. You can share their content to your story, leave comments on their social media posts and YouTube videos, endorse their skills on LinkedIn, spot and report a (significant) error on their blog, or even reply to their DMs. These stages make people notice who you are, which makes a big difference once you've built a relationship with them.
The possibilities for personalization are limitless. You can talk about how one of their posts inspired you, how you agree with some of their point of view, how long you've been following them, or how much fun it is to watch their stories unfold, or even offer to write them a guest post for their blog.
Keep in mind that networking takes time and does not happen overnight. It requires a constant presence so that when you show up in an influencer's mailbox, your name will ring a bell. Don't get disappointed if you didn't get a response or couldn't partner up with your desired influencer. Keep building up your networks and try to contact various different-sized influencers until you have better success reaching out to relevant influencers.
#6 Ask directly
Influencers' busy schedules make it difficult for them to follow up with vague or uninteresting messages. So, don't spam them or send something that you yourself wouldn't like to read. We've put together a list of things you can do to make the process go as smoothly as possible.
Here are some business advertising ideas to help you make a clear ask from influencers you'd like to collaborate with.
1. Be relatable, and don't beat around the bushes.
2. Make polite suggestions about their content and how you could collaborate together.
3. At the end of your pitch email, include a call-to-action for them.
4. Keep the function and face of your social media, app, and website solid so that people trust your reputation.
5. Send short, to-the-point emails that contain intelligent, non-basic questions that are easy to find on Google.
6. Explain the benefits of your project to their audience.
Conclusion
In conclusion, business advertising is a great way to generate leads. There are many ways to advertise, and each has its own benefits. By finding the right method for your business, you can reach new customers and grow your business.
This guide will help you get started. You should also take advantage of influencer marketing agencies like Ainfluener to make the most of your next business advertising campaign.
1- How do I advertise my small business?
Here are some small business ads ideas to help small business owners look beyond the traditional forms of business advertising. 
Paid search marketing
Social media advertising
Local listings
Referral promotion
Website
Email marketing
2- How do I advertise with influencers?
Let's dive into how you can create an influencer marketing strategy for your business: 
1. Develop goals for your influencer marketing strategy 
2. Develop and learn about your buyer personas. 
3. Set your budget and choose your influencer type. 
4. Identify the right influencer for your company
5. Plug chosen influencers into your campaign. 
6. Pay your influencer
7. Measure your campaign result