Having the proper footwear is crucial for sports, especially basketball. Players of this sport should wear basketball shoes that provide support, stability, and comfort during intense games and practices. That's what top sports brands consider when designing the best basketball shoes for top basketball players.
When you read the name of the shoes, you see some of them carry the name of top NBA players. That's how most brands collaborate with famous people and celebrities- like Adidas collaborations– to create top shoes for different sports.
Let's see what basketball players can expect in the world of the best basketball shoes.
Collaborate with top brands for Sponsored posts
These days everybody has a social media account and most people want to become an influencer. If you are one of them, here is your chance to become an influencer and find sponsors for yourself. How? With an influencer marketing platform.
Ainfluencer is a free influencer marketing platform that gives you a chance to become an influencer on Instagram and TikTok. On this platform, there are many brands that are looking for nano or micro influencers to collaborate and improve their social presence.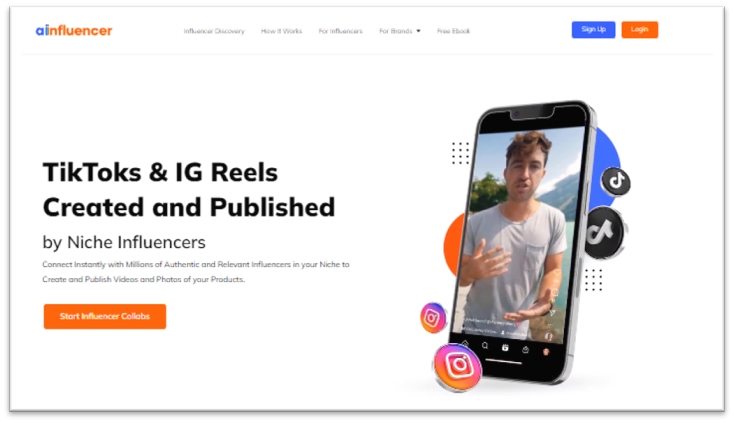 Since you are scrolling through this blog, we can guess that you are into basketball. So, you can become a sport, fitness, or even healthy lifestyle influencer with Ainfluencer. What are you waiting for? Waste no more seconds!
The Best Basketball Shoes in 2023
From Nike to Puma and Adidas, top brands are competing to design shoes that meet the needs of basketball players. Here is the list of the best basketball shoes:
1. Nike KD 15
Kevin Durant is one of the best basketball players who now has a range of shoes with his name. The Nike KD shoes have always been among the best basketball shoes, and Nike KD 15 is no exception. It is designed with new tech that supports the foot and enhances a person's comfort.
Nike is known as one of the top brands for designing basketball shoes, which have great functionality, and at the same time, come with a visually appealing look.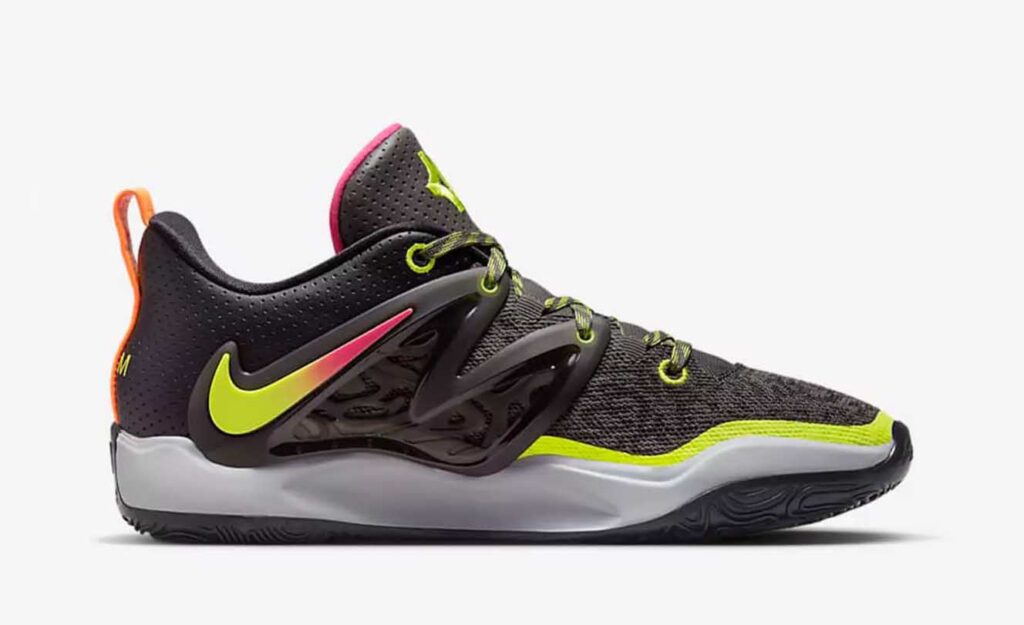 2. Adidas Harden Vol.6
When it comes to Adidas basketball shoes, you can always expect something different in look. However, this brand believes that the shoes' weight is one of the most important features they should consider, especially for basketball players who want to run and jump all the time. Therefore, they should wear lightweight shoes like Adidas Harden Vol.6.
Like all other brands, Adidas also has ambassadors among top basketball players. James Harden is a famous basketball player, playing for the Philadelphia 76ers.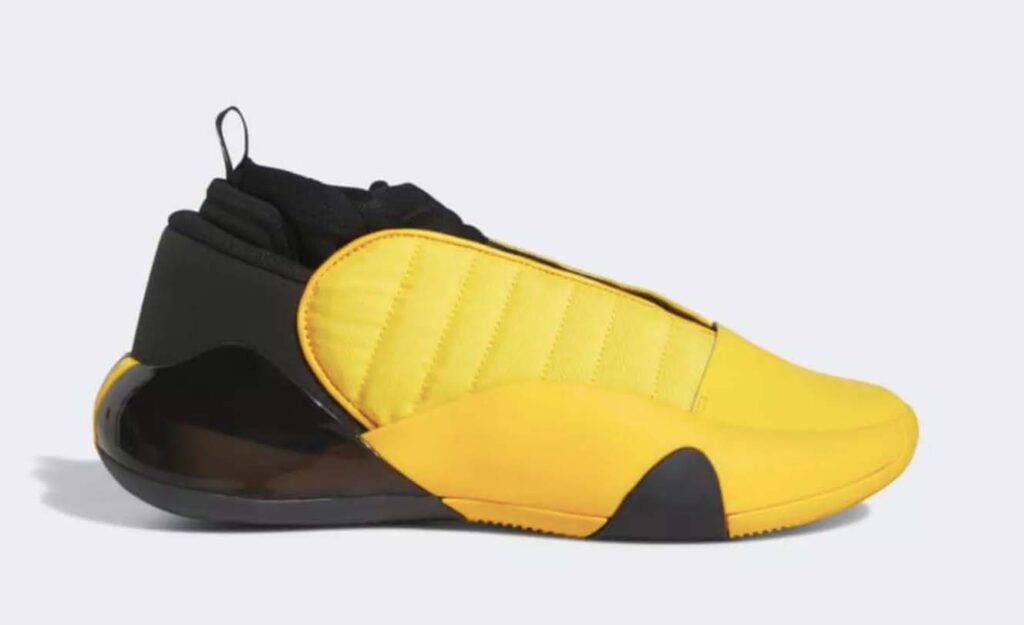 3. Nike Kyrie Infinity
When a shoe bears the name of an athlete, it sometimes carries the characteristics of that person. Kyrie Irvin is an elite basketball player who needs a pair of shoes that allow him to move with ease. That's how the Nike Kyrie Infinity was born. Though Nike has a range of basketball shoes named Kyrie, this one is among the best basketball shoes of 2023 with internal bands and tight laces, which not only makes it comfortable to run with these shoes, but it also reduces injury.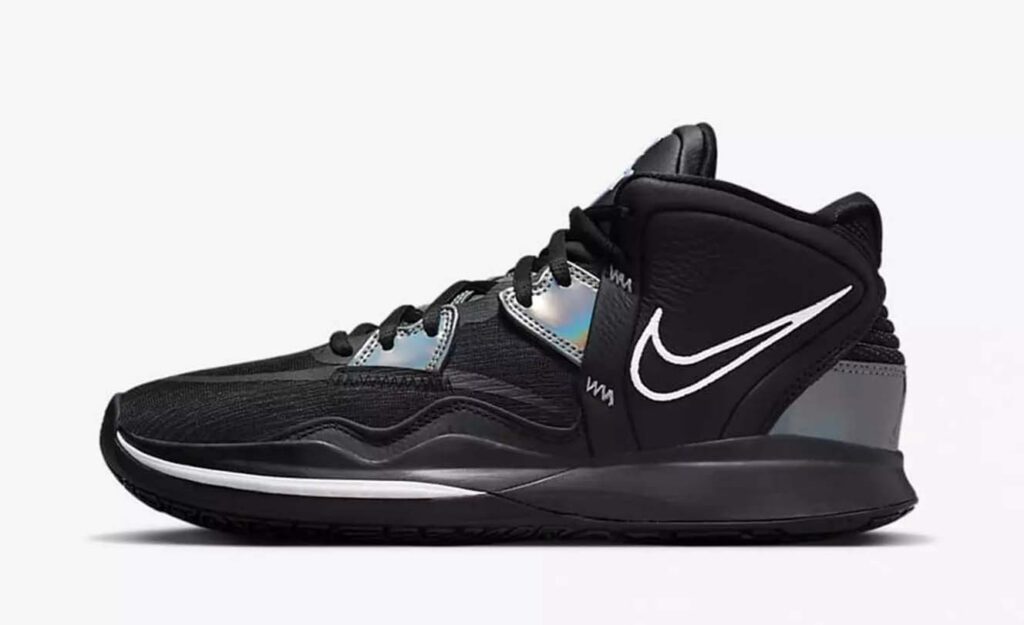 4. Nike Jordan XXXVII SP
When Nike signed a contract with Micheal Jordan, he wasn't still famous. But in a very short period, the shoes carrying Jordan's name became popular and best-sellers around the world. From their first collaboration in 1984 until now, Micheal Jordan and Nike have been working together for almost 38 years.
Each year a new basketball shoe is released to the market with Jordan's name. In 2023, Nike Jordan XXXVII SP, or Jordan 37, is among the best basketball shoes of all time. The newest AJ sneakers focus on enhancing players' takeoffs and landings, with multiple Air units that provide excellent lift-off, and Formula 23 foam that absorbs the impact when the players touch down.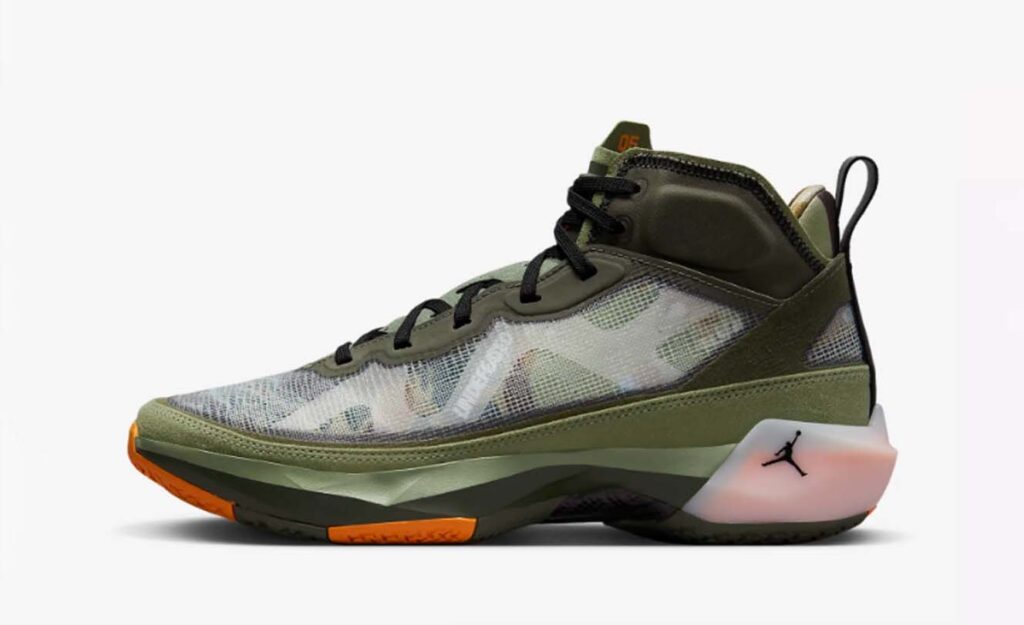 5. Nike LeBron 20
The LeBron 20 is the first performance shoe in the LeBron Signature sneaker line, featuring a low-top silhouette. The unique design of the shoe reflects special moments in LeBron's career.
The main features of the shoe are the Zoom Air in the forefoot, the 13mm heel for better impact protection, and the cushioning underfoot, all lead to a more comfortable shoe. The LeBron 20's may have a traditional look, but it has been created for the next generation.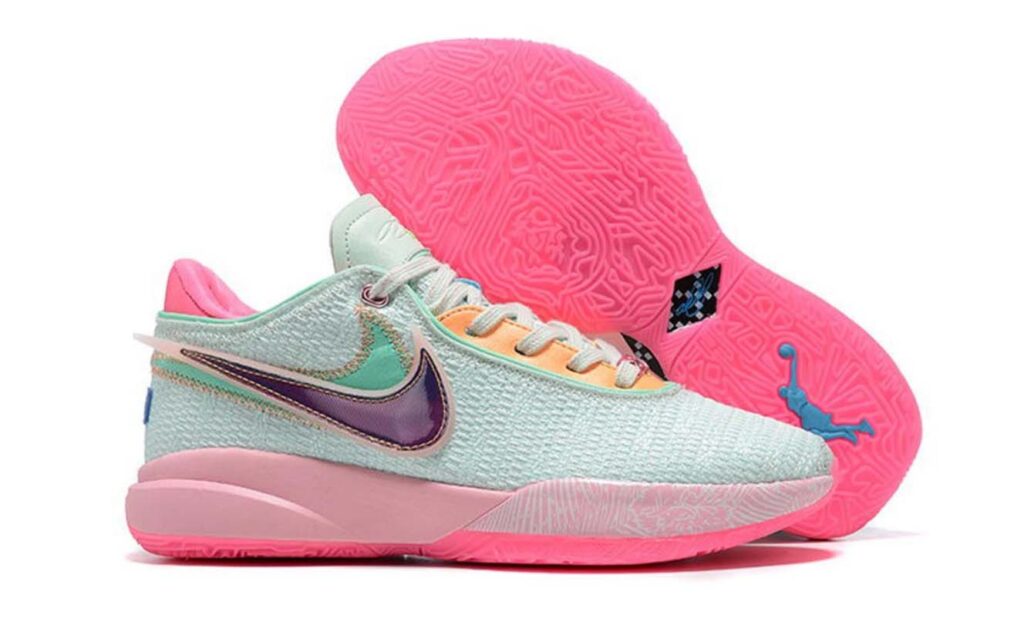 6. Way of Wade Son of Flash
Dwyane Wade is an American former basketball player who owns the Wade brand. As a top basketball player, Wade knows what features are required for the best basketball shoes. It's no surprise to see one of his best shoes on this list. Wade has empowered his shoes with BOOM and CLOUD technologies, which create a soft and comfortable cushion for the shoe to improve its responsiveness and boost the player's performance.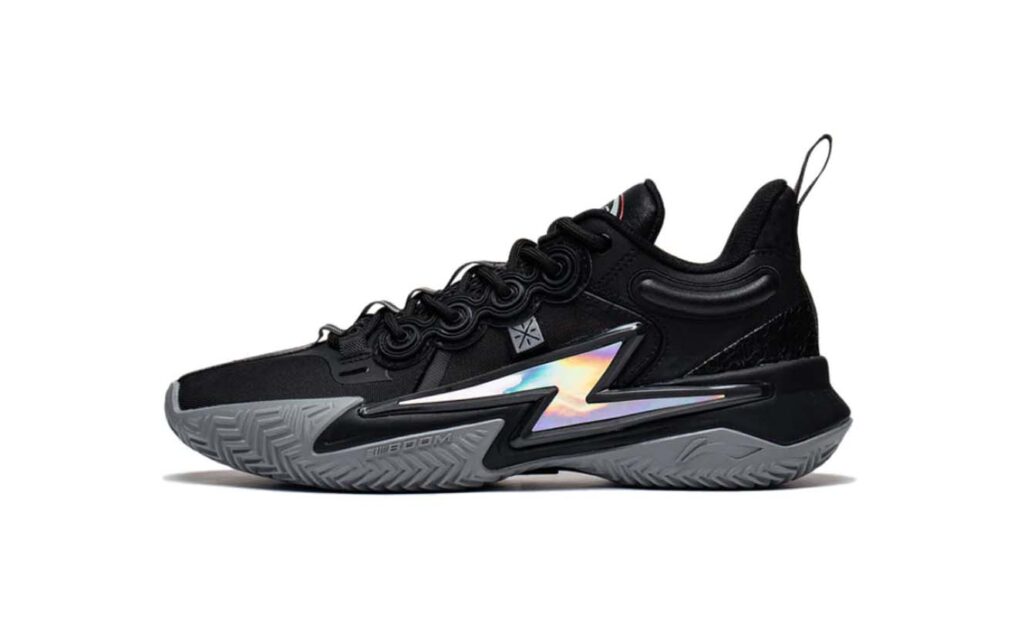 7. Nike Luka 1
Apart from top players who have become Nike's ambassadors all these years, Nike always considers young players to collaborate. One of them is Luka Doncic, a Slovenian player in NBA who has become popular in the last few years. Luka 1 is the first shoe with his signature, which became one of the best basketball shoes in 2023. Luka 1 is a lightweight and responsive shoe that can help the player to perform various movements. Although it can be used outdoors, Luka 1 is mostly an indoor basketball shoe.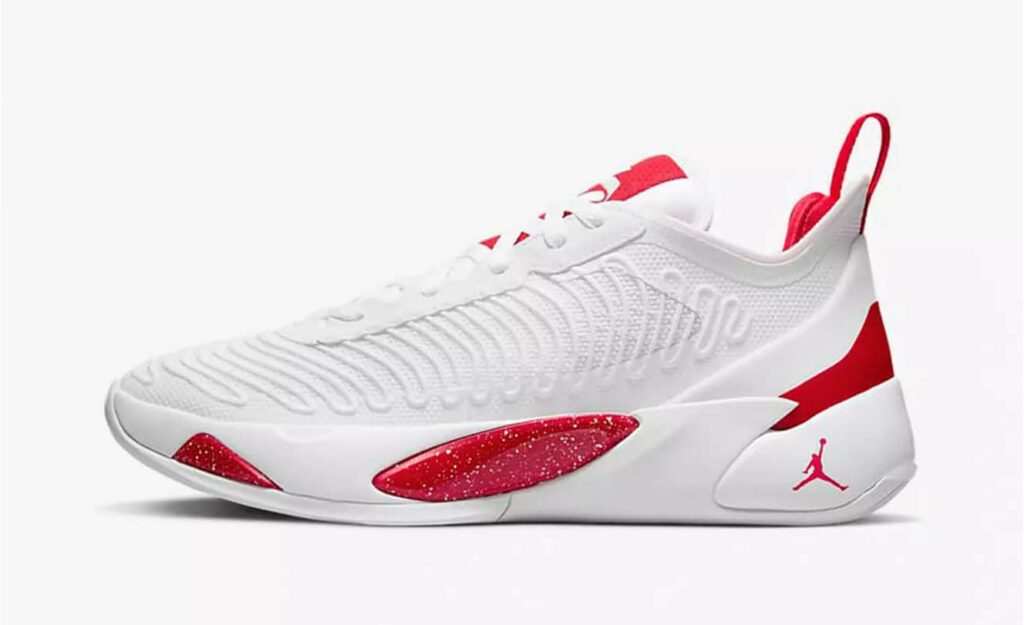 8. Adidas Dame 8
Like all other top shoes on the list, Dame 8 also holds the name of one of the top basketball players: Damian Lillard. One of the greatest features of this collection is that it is produced with recycled materials to reduce the damage of waste to nature. Dame8 is lightweight and can improve the reaction of players.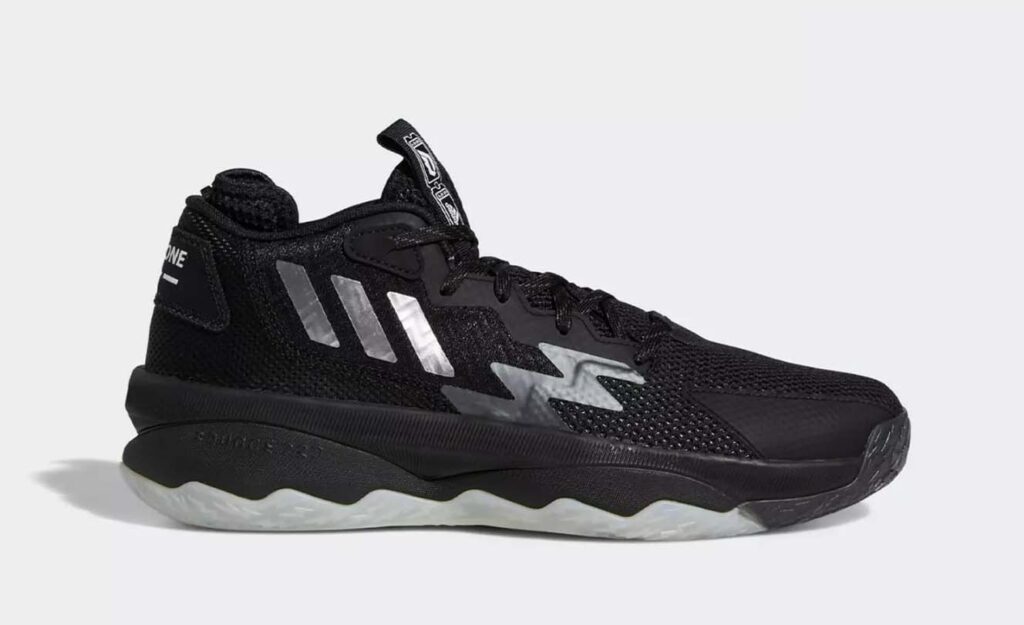 9. Nike Cosmic Unity 2
Being sustainable is something that all brands are trying to do in the last few years. Nike is one of the brands that creates shoes with sustainable materials. Accordingly, the Nike Cosmetic Unity 2 is made with 20% recycled material, but that doesn't affect the effectiveness of this shoe. This shoe comes with a comfortable heel that provides energy for players to play for longer minutes.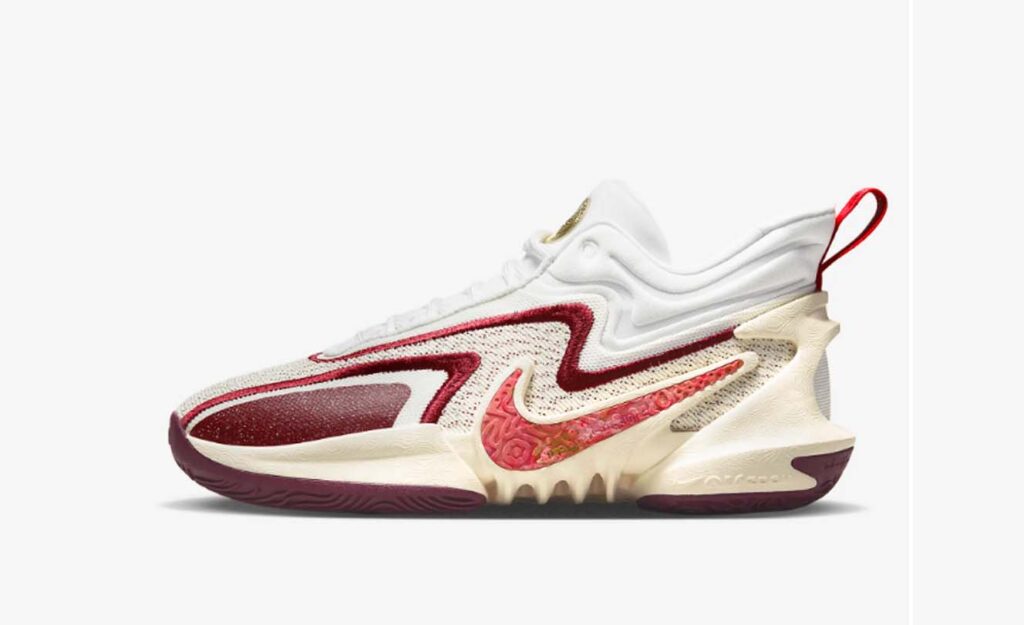 10. Nike Air Max Penny
This shoe carries the name of icon Penny Hardaway, a former basketball player who is currently a coach. The soft, comfortable Max Air cushioning provides just the right amount of support and makes it easier for players to fly! Additionally, the upper side of the shoes is made of synthetic materials and soft leather, adding durability to this shoe. Nike Air Max Penny also comes with an embroidered logo, giving it a premium look.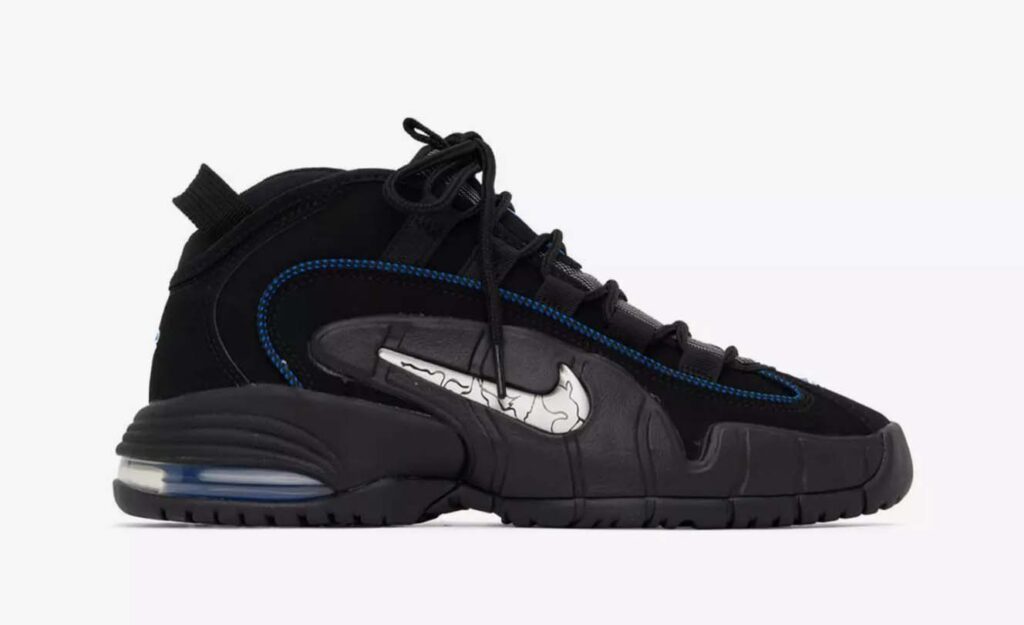 11. Li-Ning Way Of Wade 10
As mentioned earlier, Dwayne Wade has launched a basketball shoe brand called Way of Wade. But he is not alone in this business, Li Ning, a well-known gymnastic player, also cooperates with him. That's why some of the shoes on this brand have both names. This shoe comes in different colors, but the all-white shoes have received more attention on the market. The other thing that this shoe is known for is its futuristic and bold design, giving it an uncanny look.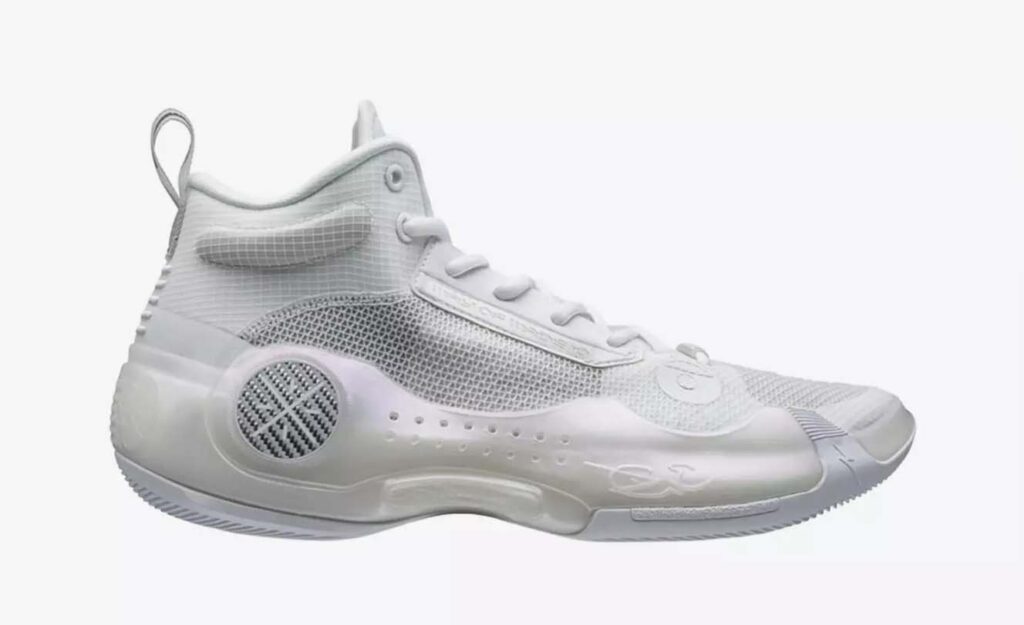 12. New Balance KAWHI 2
It's hard to find the name of other brands on the list of the best basketball shoes because almost half of them belong to Nike or Adidas. A few brands can stand out among these top shoe brands, and New Balance is one of them. Kawhi Leonard is a professional basketball player who is a two-time NBA champion. This shoe is designed with a specific technology that adds comfort to it and makes it easier to jump and move. Therefore, it is one of the best basketball shoes on the market.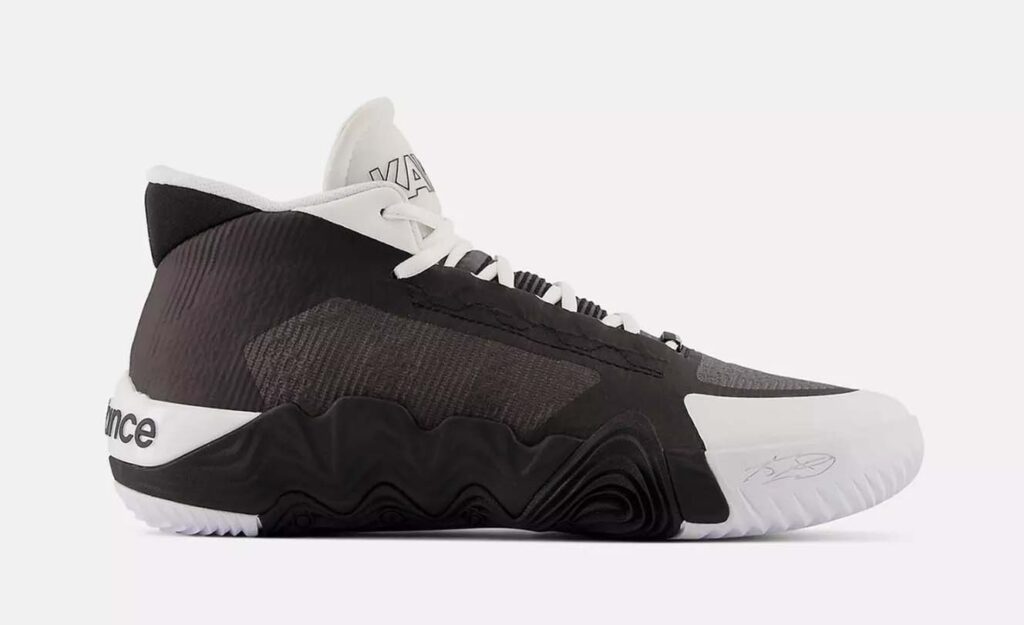 13. New Balance Two WXY V3
Let's take a look at another basketball shoe from the New Balance brand. With an amazing look and comfort heel and forefoot, TWO WXY v3 was designed to make movement more convenient for basketball players and prevent shin damage.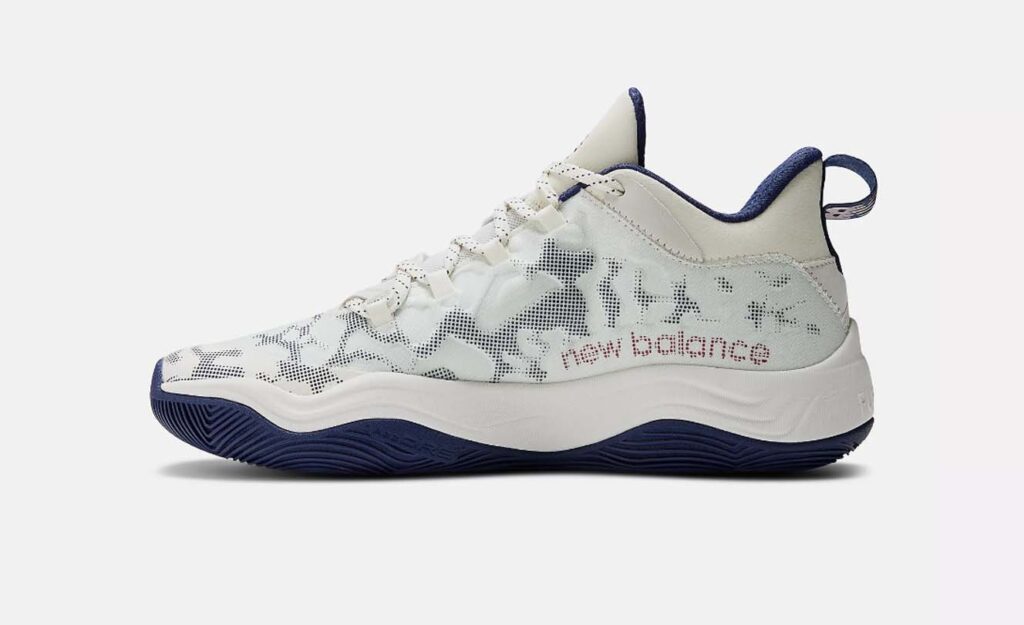 14. PUMA MB.01 Shoes
When we talk about the top brands in sportswear, PUMA will be among the top 3. Although PUMA is not so famous for its basketball shoes, it still has one representative on our list: PUMA MB.01 Shoes. The first thing you notice about this shoe is its bold colors that cover the entire shoe, giving it a wonderful look. Apart from its unique look, PUMA MB.01 comes with features like Nitro Foam cushioning, which makes it more comfortable, lightweight, and healthy for your feet.
15. Converse NBA Jam All-Star BB EVO
Converse is one of the oldest brands producing basketball shoes. In the past, it had occupied a large part of the market of basketball shoes. However, now only one of the shoes of this brand is on the list of the best basketball shoes of 2023. The BB EVO has a colorful design and comfortable forefoot and heels, which enhances its functionality and makes it easier for players to run on the basketball court.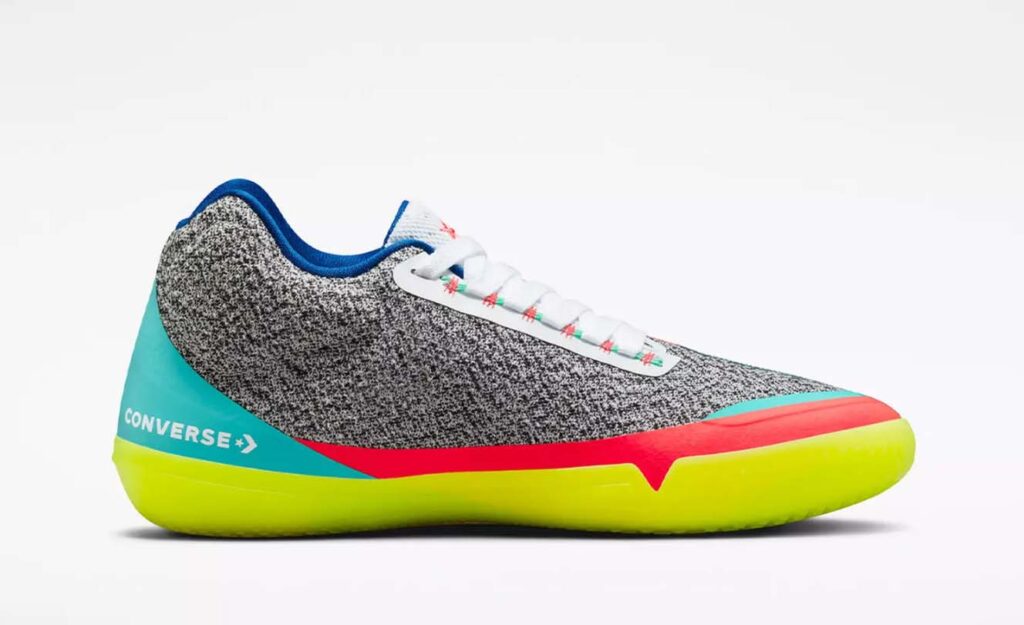 16. Under Armour Curry Flow 8
Some brands like Under Armour may not shine as brightly as Adidas and Nike, but they still have something to say in the world of basketball. The Curry Flow 8 is a sleek and comfortable shoe that is completely rubberless, making it the most sustainable product on the market. In addition, the shoe's sole is durable and reflective, which increases players' speed when running.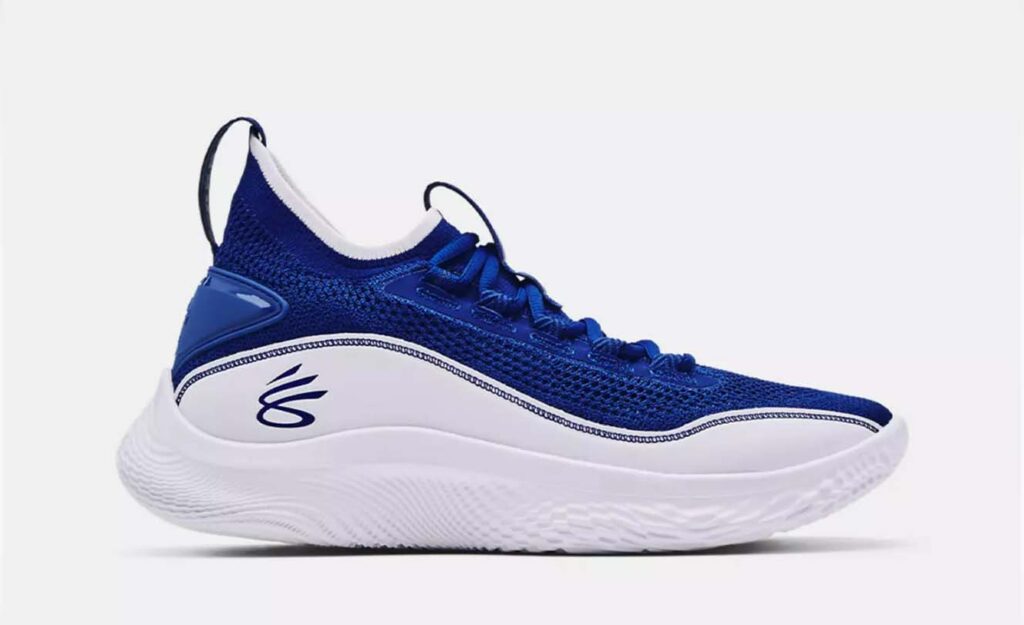 17. Nike Air Max Impact 4
When it comes to Nike products, you may think you should expect the highest price. But you can still find the best shoes with mid-range prices, like the Nike Air Max Impact 4, which is one of the best cheap basketball shoes on the market. Therefore, as a beginner to this sport, you can wear Nike at a more affordable cost.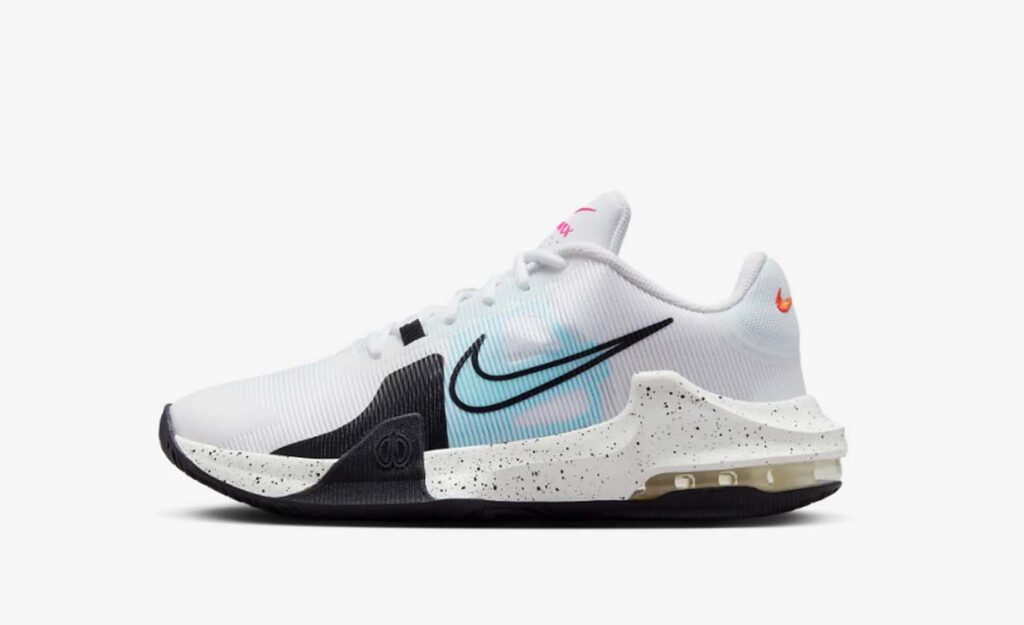 18. Nike Giannis Immortality 2
Each basketball shoe resembles a characteristic that one of the top basketball players have. That's why they carry their name. Nike Giannis Immortality 2 also holds the name of Giannis Antetokounmpo, a Greek-Nigerian professional basketball player in the NBA. One thing that everyone notices about this shoe is its curvy sole unit, which not only gives it an attractive look but also boosts the player's functionality and speed.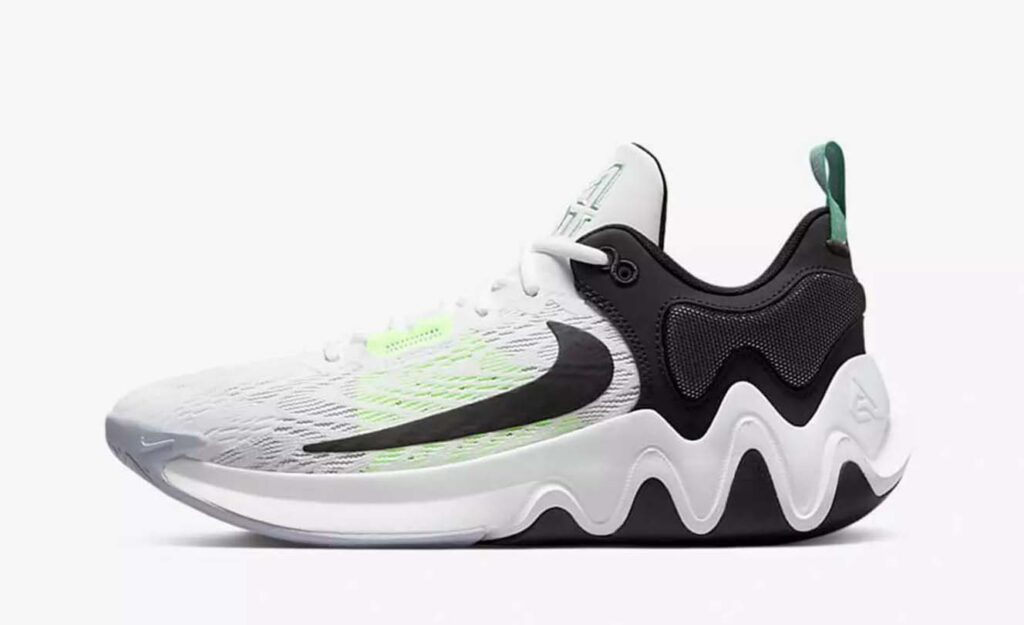 19. Adidas Donovan Mitchell D.O.N. Issue 4
Donovan Mitchell is a young basketball player who could become the brand ambassador of Adidas for its D.O.N range of shoes. The newest shoe is called Issue 4, which has abrasion-resistant TPU to the outsole and a very relaxing sole under it. The shoe quickly found its place in the NBA games, and now you can find many players wearing this Adidas basketball shoe.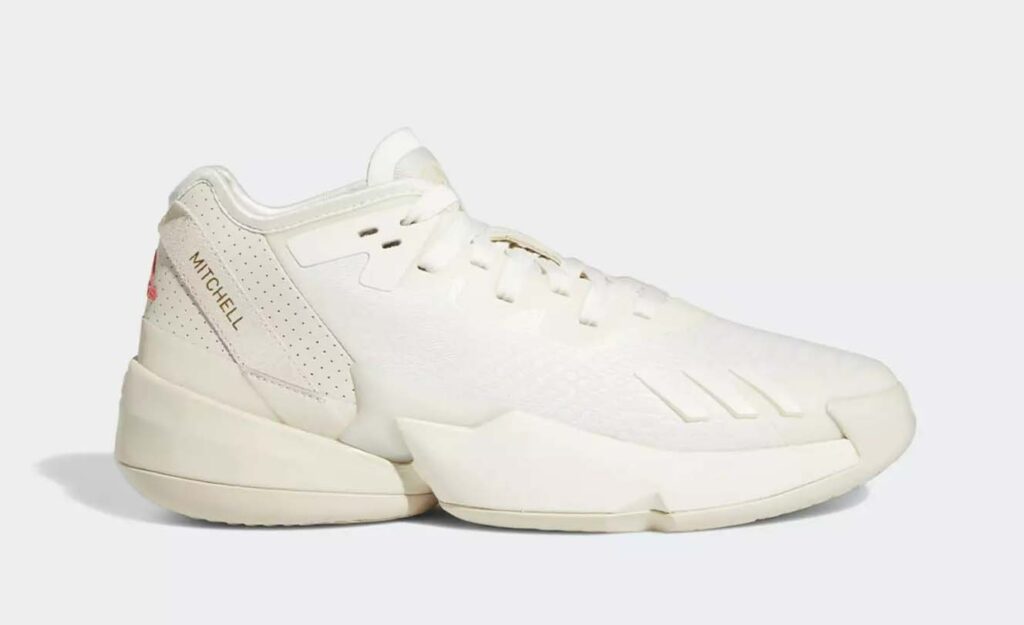 20. New Balance Conversations Amongst Us Kawhi Sig 2
Our last seat on this list belongs to another shoe from the New Balance brand. Although it might not be a very famous brand on the market, New Balance tries its best to design shoes with the most modern and useful technologies to make it possible to compete with the monsters of this market. Conversations Amongst Us Kawhi Sig 2 is one of the newest products of this brand which is lightweight and enhances player's motions and functionality.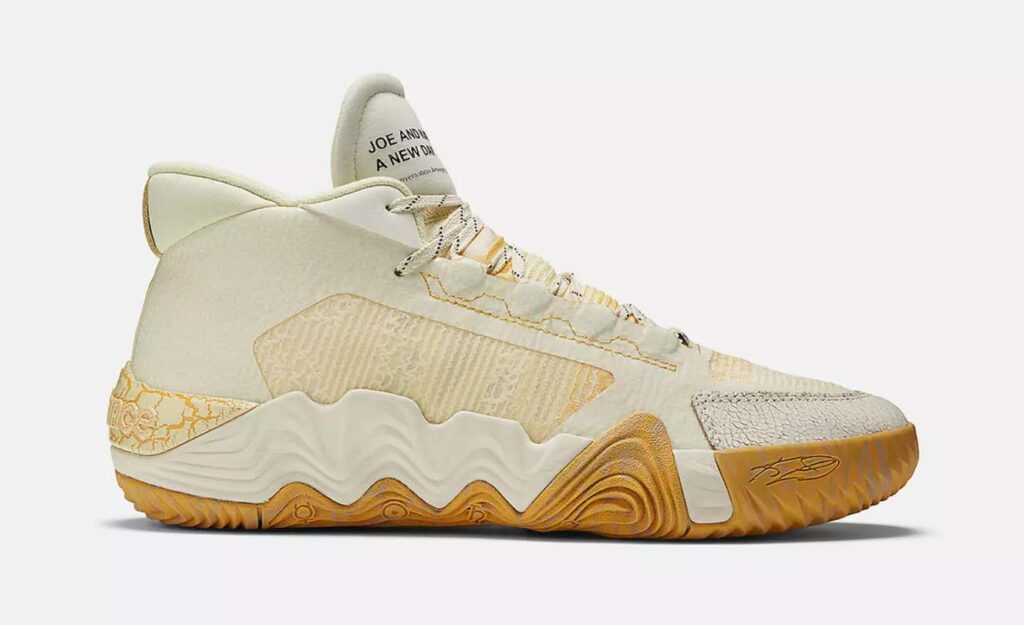 Make Your Brand Visible To More Customers
It might seem impossible to compete with top brands on the market. But if you are sure about your products and their quality, increase your visibility to more customers by finding the right influencer to promote your brand. Sign up on Ainfluencer for free and discover influencers based on their gender, location, category, and hashtags they use. If you don't know where to start, check the list of top fitness influencers on Instagram to get an idea.
Bottom Line
Choosing suitable basketball shoes is vital for performance and injury prevention on the court. However, the basketball shoe market belongs to famous brands like Adidas and Nike. Although it might seem they don't need any advertisement, they still run various campaigns like influencer marketing. On the other hand, the less-famous brands also want to compete with them, so they look for influencers to promote their brand and introduce their products to more people. Therefore, as an influencer, you have a chance of being discovered by brands and companies and increasing your income. How is it possible?
Sign up on Ainfluencer as an influencer and make yourself discoverable to more companies. No matter if you are a micro-influencer or macro influencer, on our website, you can increase your popularity on Instagram and TikTok and receive more offers.
FAQs
Who Wears Adidas in NBA?
Many NBA players are fans of Adidas basketball shoes, and some of them also have a shoe with their names. The most popular active basketball players at the moment are Donovan Mitchell, Damian Lillard, James Harden, Kristaps Porzingis, and Derrick Rose.
Who Wears Puma in NBA?
Puma may not be as popular as other brands in the world of basketball, but there are some top players wearing Puma basketball shoes in NBA. The most famous players are LaMelo Ball, Deandre Ayton, and RJ Barrett.
What Is the Most Famous Basketball Shoe in the World?
The most famous basketball shoe in the world is the Nike Air Jordan. The Air Jordan was first introduced in 1985 and has since become a cultural icon, worn by basketball players, celebrities, and sneaker enthusiasts alike. The shoe was created in collaboration with NBA legend Michael Jordan and features his signature "Jumpman" logo. The Air Jordan line has released dozens of different models over the years, each with its own unique design and colorway.