Are you a fitness enthusiast with a passion for sharing your journey on social media? Do you dream of partnering with top fitness brands and turning your passion into a profitable career? No need to search! Don't miss this guide on how to get sponsored by brands.
As the fitness industry continues to grow, so does the demand for influencers to promote products and services. However, getting noticed by brands and securing sponsorships can be a daunting task, especially for those just starting. That's why we've compiled a list of the top 10 brands actively seeking influencers, as well as tips and tricks for building your personal brand and increasing your chances of collaboration.
Are you into Instagram influencer marketing and are looking to score some sweet deals with top fitness brands? Ainfluencer can help you with it. This platform helps you connect with the best brands in the industry, after you get 5k followers! This means you don't need a massive audience to collaborate with brands; After reaching the 5k mark, you are ready to earn money!
Don't let a small following hold you back from earning sponsorships and growing your brand.
How To Get Sponsored By Fitness Brands?
For those who are passionate about fitness and love a particular fitness brand, you may be wondering how you can become a sponsored athlete or influencer for that brand.
Having a massive following on social media can definitely increase your chances of getting sponsored by gym clothing brands, but it's not the only way. Don't get discouraged if you don't have tens of thousands of followers. It's important to remember that brands are also looking for engagement, authenticity, and a strong connection with their audience. If you have a smaller but highly engaged following that aligns with a brand's values and message, you may still have a chance to work with them.
If you're an aspiring influencer looking for a reliable way to connect with fitness brands and potentially secure sponsorship deals, Ainfluencer is a platform you should consider.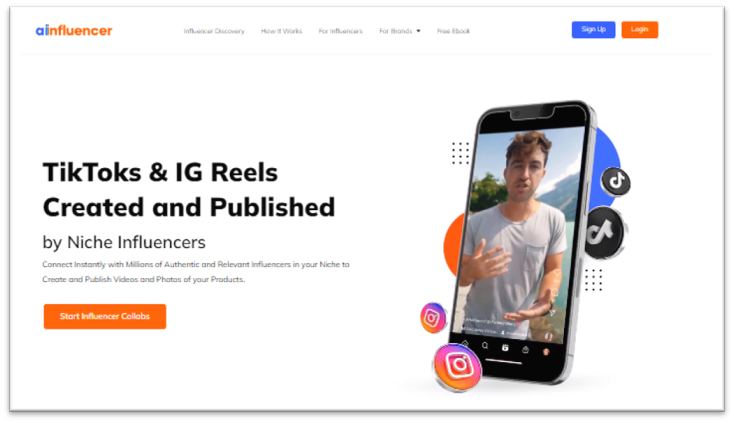 Ainfluencer is a comprehensive influencer marketing platform that connects brands with influencers in various niches, including fitness. This marketing platform understands that influence is not just about the number of followers, but also about the quality of engagement and the relevance of the content.
No matter what field of fitness you are working in, whether it's yoga, running, weightlifting, or any other discipline, you can find potential brands on Ainfluencer who are willing to work with you.
With its user-friendly interface and extensive database of brands, it's no wonder that so many influencers have found success on this platform. So, what are you waiting for? Sign up for Ainfluencer today and take your fitness influencer career to the next level!
Top Fitness Brands Looking For Influencers
As the fitness industry continues to grow, many fitness clothing brands are on the lookout for influencers to promote their products and services. If you're a fitness influencer looking to land a sponsorship deal, here are some of the top fitness brands that are actively seeking partnerships with influencers.
1. Gymshark
The first famous brand that almost everyone has heard of is Gymshark. Founded in 2012 by a group of university students, the brand has quickly gained a reputation for its high-quality, stylish, and functional workout gear. Gymshark has a significant presence on social media, particularly on Instagram, where it has over 5 million followers. The brand frequently collaborates with fitness influencers to create content that promotes its products.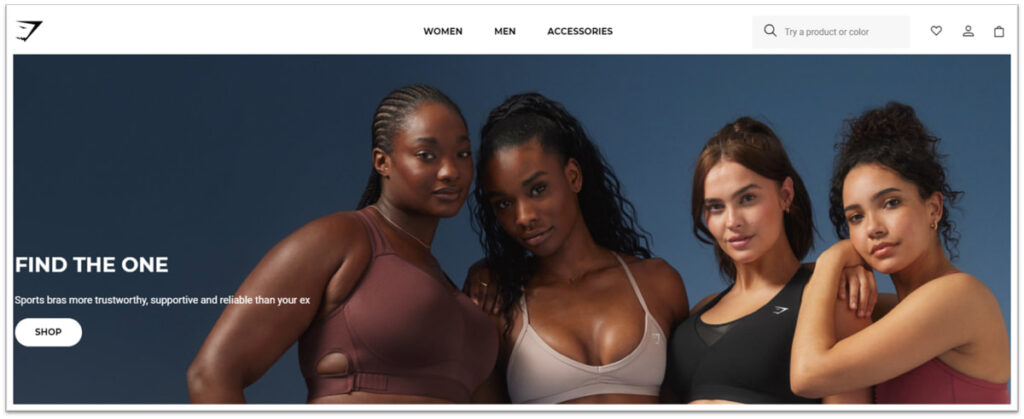 As an influencer looking to partner with Gymshark, it's important to have a strong fitness-focused social media presence. The brand is looking for individuals who share its values of hard work, dedication, and passion for fitness. Influencers can apply to join Gymshark's official athlete program by filling out an application on the brand's website.
2. Reebok
One of the most well-known fitness brands that produce a wide range of athletic footwear, apparel, and accessories is Reebok. Reebok has a strong focus on community and aims to empower individuals to live a healthy and active lifestyle. The brand frequently collaborates with fitness influencers to promote its products and spread its message.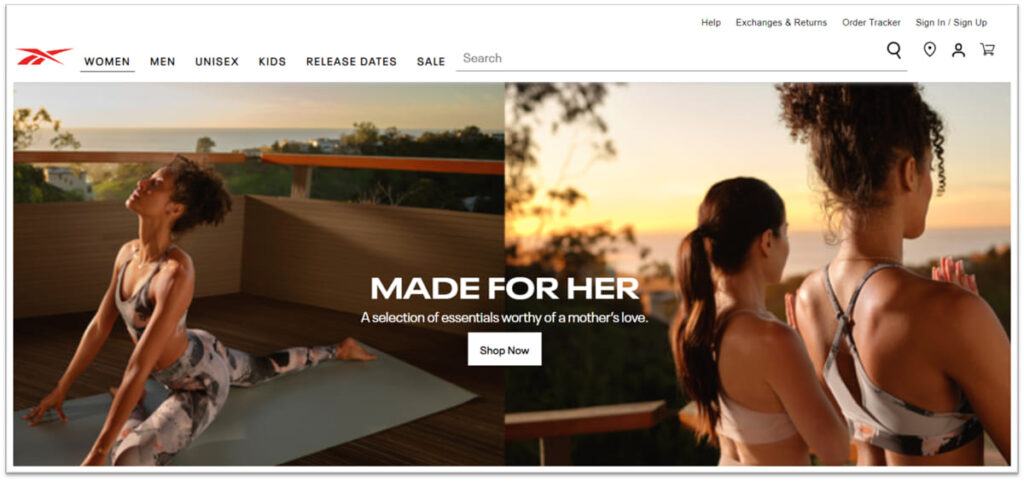 To become an influencer for Reebok, individuals must have a strong social media presence and a passion for fitness. The brand is looking for individuals who embody its values of creativity, authenticity, and inclusivity. To work with Reebok, you need to have social media channel about fitness.
Interested influencers can check its website, where they will have access to exclusive discounts, early access to product releases, and opportunities for collaboration and apply to join Reebok's official affiliate program.
Also Read: 70 Best Instagram Fitness And Workout Influencers
3. Under Armour
If you are a fan of fitness clothing brands, you have definitely heard the name of Under Armour. This brand produces a wide range of products for athletes and fitness enthusiasts and was founded in 1996.
Under Armour has a strong focus on innovation and aims to create products that improve athletic performance. They frequently collaborate with fitness influencers to promote their products and share their message.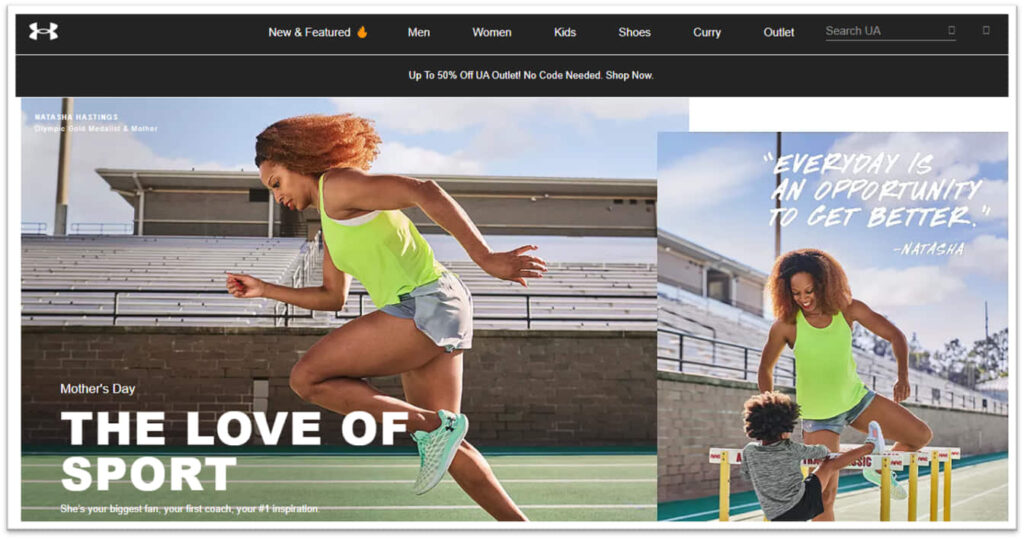 To become an influencer for Under Armour, you need a passion for fitness. Under Armour typically works with influencers who have a following of at least 10,000 on social media platforms such as Instagram, YouTube, and TikTok. If you are an interested influencer, make sure to check Under Armour's official affiliate program.
Also Read: Top 40 Asian Fitness Influencers On Instagram To Grow Your Brand
4. Lululemon
A famous yoga-inspired fitness brand that has become known for its high-quality activewear and accessories is Lululemon. Lululemon has a strong focus on community and aims to inspire everyone to live a healthy and active lifestyle. To promote its products and share its message, they collaborate with fitness influencers around the world.

To become an influencer for Lululemon, you need to have a established and potential audience on your social media channel. You can contact their team through their website or influencer marketing channels if you are interested.
Also Read: 25+ Best Australian Fitness Influencers On Instagram To Grow Your Brand
5. Fabletics
The famous actress, Kate Hudson established the Fabletics fitness apparel brand in 2013. The brand has gained a loyal following for its stylish and affordable workout clothes, with a focus on inclusivity and sustainability. Fabletics offers a subscription service that delivers personalized outfits to customers each month based on their styles and preferences.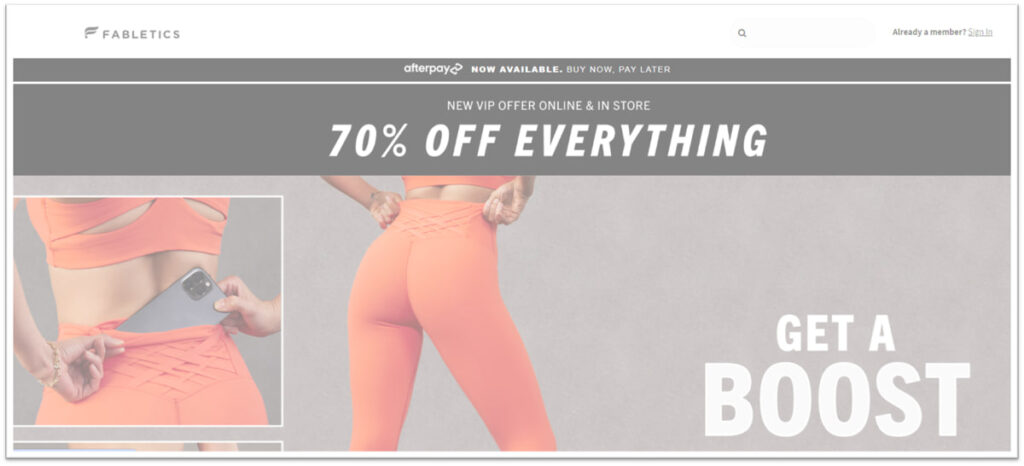 With a strong focus on customer engagement and community building, Fabletics is an ideal brand for influencers looking to build their personal brand and connect with like-minded individuals in the fitness community.
6. Fitbit
The next one on our list of top fitness brands is Fitbit. This brand is leading in the fitness wearable technology industry. Some of their products are fitness trackers, smartwatches, and other wearable devices to help users track their fitness and health goals.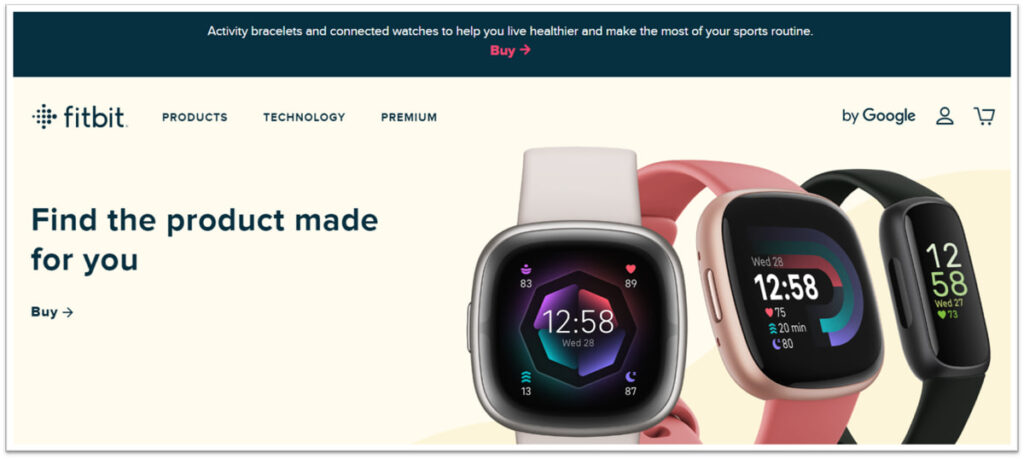 Fitbit has a strong presence on social media platforms such as Instagram and Twitter, where they share user-generated content, tips and tricks, and inspirational stories.
They collaborate with influencers to promote their products through social media, blog posts, and other online channels.
Also Read: Top 21 Latina Fitness Influencers On Instagram
7. On Running
The Swiss-based running shoe company, On Running, has quickly gained a reputation for its innovative designs and high-performance products. Their shoes are designed to provide a smooth and comfortable running experience, focusing on lightweight construction and superior cushioning.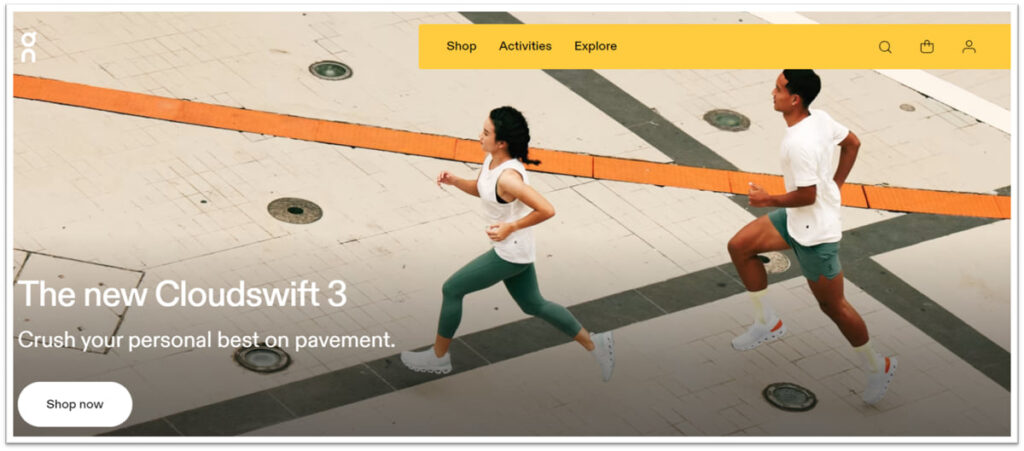 On Running has a unique brand identity, with a focus on performance and innovation. Influencers passionate about running and fitness can benefit from partnering with On Running to grow their audience as well as getting sponsored by this brand.
8. Peloton
Thanks to their innovative at-home workout equipment and digital fitness classes Peloton has quickly become one of the most popular fitness brands. Peloton has a diverse range of products, including their signature Peloton Bike, Peloton Tread, and Peloton App, which offers thousands of live and on-demand classes in a variety of workout styles.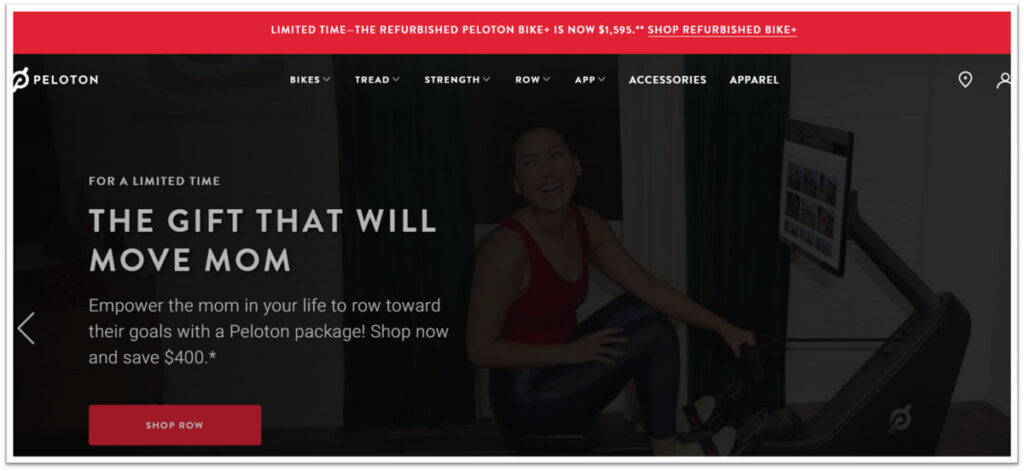 This fitness brand works with different types of influencers (micro, macro, mega) to showcase their products and classes to a wider audience. They're particularly interested in influencers who can create engaging content that inspires and motivates people to live a healthier, more active lifestyle.
9. Myprotein
The next brand is a leading provider of high-quality sports nutrition products, including protein powders, supplements, and workout snacks.
Myprotein has a wide range of products designed to meet the needs of athletes and fitness enthusiasts at every level.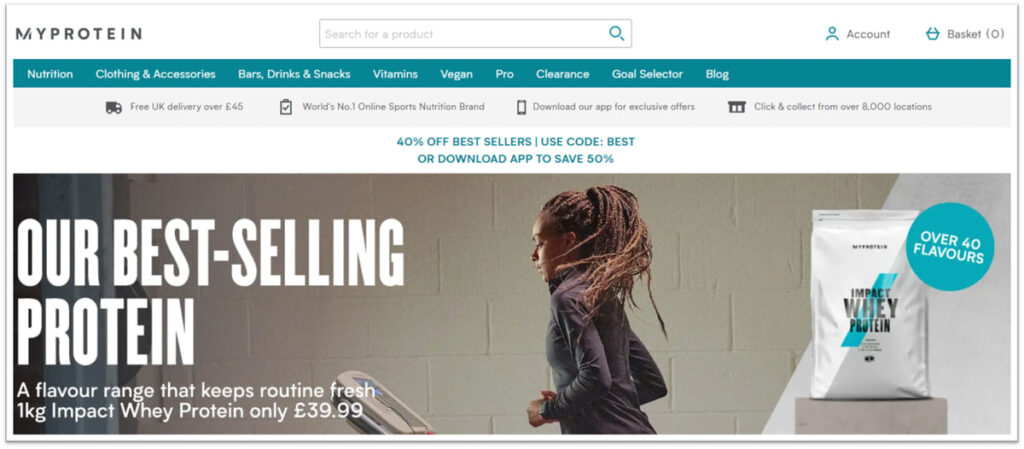 They're looking for influencers who can help them showcase the unique benefits of each of these products such as pre-workout supplements or protein bars. If you have knowledge about their products and the benefits of each one, you can start contacting their team and become an influencer.
10. Puma
Founded in 1948, Puma has become a leader in the fitness industry with a focus on innovation and sustainability. This German multinational corporation designs and manufactures athletic and casual footwear, apparel, and accessories. Puma has a diverse product line, ranging from running shoes to training gear and accessories.

As an influencer, working with Puma can provide a great opportunity to reach a wider audience and establish yourself in the fitness community. The brand is committed to sustainability, using recycled and eco-friendly materials in many of its products. This focus on sustainability can also be a great selling point for influencers who are passionate about protecting the environment.
Conclusion
Lastly, working with fitness brands as an influencer can be a great opportunity to increase your visibility, gain exposure to new audiences, and earn some extra income. In this article, we introduced you to the top ten fitness brands that are looking to work with potential influencers.
Remember, after reaching 5k followers, there are always opportunities to work with brands and make your mark on the fitness industry. So, go ahead and take the first step: start reaching out to brands on Ainfluencer and take your influencer game to the next level.
FAQs
What Is The Most Popular Fitness Brand?
There are many popular brands, including Peloton, Gymshark, and MyFitnessPal. The most popular brand may vary depending on individual preferences and needs.
Why Are There So Many Fitness Brands?
There are many reasons why there are so many brands cycle and fitness today, including the growing demand for fitness-related products and services, innovation, the targeting of niche markets, and the rise of social media. These factors have created a highly competitive market, with many brands vying for consumers' attention and loyalty.

Are Fitness Brands Expensive?
Fitness equipment brands and clothing brands offer a range of products at different price points, from budget-friendly options to high-end premium products.

Can Fitness Brands Help Me Achieve My Fitness Goals?
Fitness brands can provide products and services that can help you achieve your fitness goals, but ultimately, success depends on individual effort and consistency.