Fashion is a constantly evolving industry that demands businesses to keep up with the latest trends and styles. A fashion brand company must not only offer unique and trendy designs but also establish a strong marketing strategy to reach its target audience effectively.
One of the most successful marketing strategies in recent years has been influencer marketing, where brands partner with social media influencers to promote their products and services.
However, finding the right brand and managing campaigns can be challenging for influencers. This is where Ainfluencer comes in as a leading influencer marketing platform that helps connect brands with influencers, making the entire process simple and efficient.
This article will provide you with a comprehensive guide to the top 10 fashion brand companies, their unique styles, and how Ainfluencer, an influencer marketing platform, is revolutionizing the fashion industry.
What Is a Fashion Brand Company
Fashion brand companies are organizations that specialize in creating and selling fashion products. These products can include clothing, shoes, accessories, and even perfumes or cosmetics. Fashion brand companies may have their own physical stores, sell through online platforms, or distribute their products through other retailers.
What sets fashion brand companies apart from other businesses is their focus on design and branding. They invest heavily in creating unique and stylish products that are aligned with their brand image. This often involves working with designers, marketers, and other professionals to create a cohesive brand identity that resonates with consumers.
In addition to their focus on design, fashion brand companies also pay close attention to trends and consumer behavior. They need to be able to anticipate what customers will want in the future and create products that meet those needs.
This requires a deep understanding of fashion trends, as well as the ability to pivot quickly in response to changes in the market. Overall, fashion brand companies are a crucial part of the fashion industry, and they play an important role in shaping the trends and styles that we see every day.
Fashion Brand Company: Top 10 Brands To Watch
Fashion brands are not just about clothing, they represent a lifestyle, a culture, and a movement. In the fast-paced fashion industry, it is important to keep up with the latest trends and brands that are emerging.
Speaking of fashion brand companies, Here are 10 brands that are making their mark in the fashion world with their unique designs, styles, and concepts.
1. Zara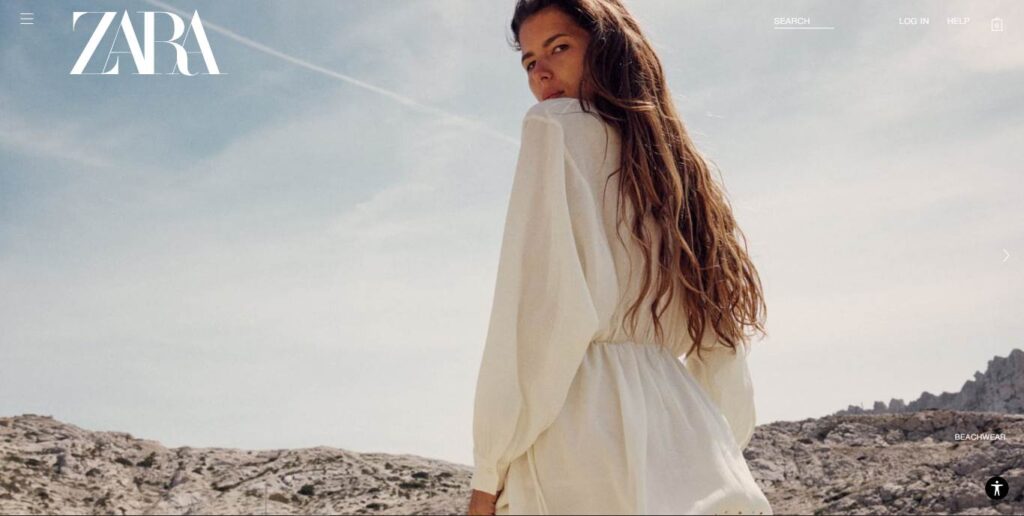 Known for its trendy and affordable fashion, Zara is a Spanish clothing and accessories retailer that has become a global sensation. Founded in 1975 by Amancio Ortega and Rosalía Mera, Zara has grown from a single store in Spain to over 2,000 stores worldwide.
The brand's success can be attributed to its fast-fashion model, which allows this fashion brand company to quickly respond to changing fashion trends and provide new styles to consumers at a rapid pace.
Zara's innovative approach to fashion has also led to the development of a unique supply chain system that allows the brand to quickly and efficiently produce and distribute its clothing collections to stores around the world.
2. H&M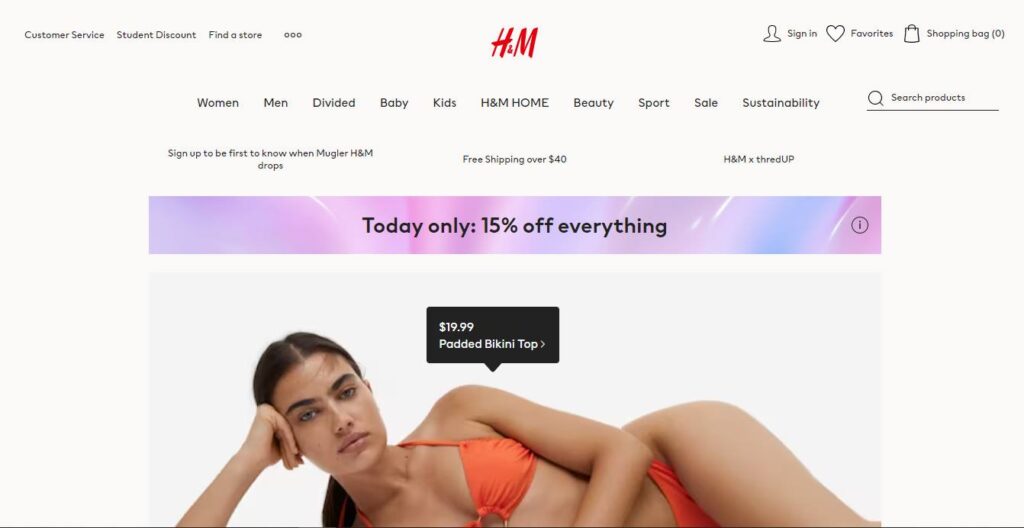 This Swedish fashion brand company is known for its trendy and affordable fashion offerings. The company was founded in 1947 and has since expanded globally, with over 5,000 stores in more than 70 countries.
One of the unique aspects of H&M is its commitment to sustainability. The company has implemented various eco-friendly initiatives, such as using organic cotton and recycled polyester in their clothing production and promoting garment recycling programs. H&M has also set a goal to become 100% circular and climate positive by 2030.
3. Adidas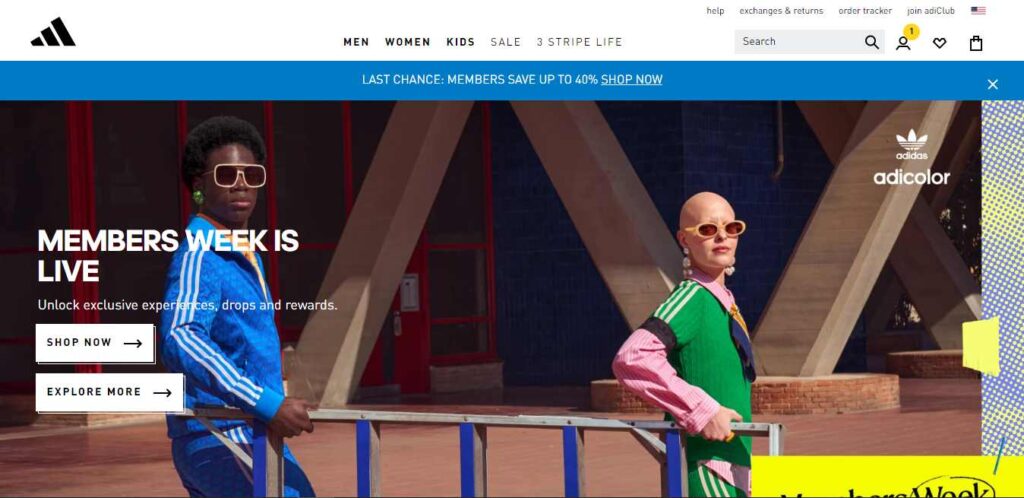 Founded in 1949, Adidas has become one of the most recognizable brands in the athletic and fashion industries. One of the key features of Adidas is its focus on innovation and technology. The company has developed various patented technologies, such as BOOST and Primeknit, which provide exceptional comfort and performance for athletes and casual wearers alike.
Adidas also collaborates with top athletes, designers, and artists to create limited-edition collections that showcase its cutting-edge designs and styles.
4. Nike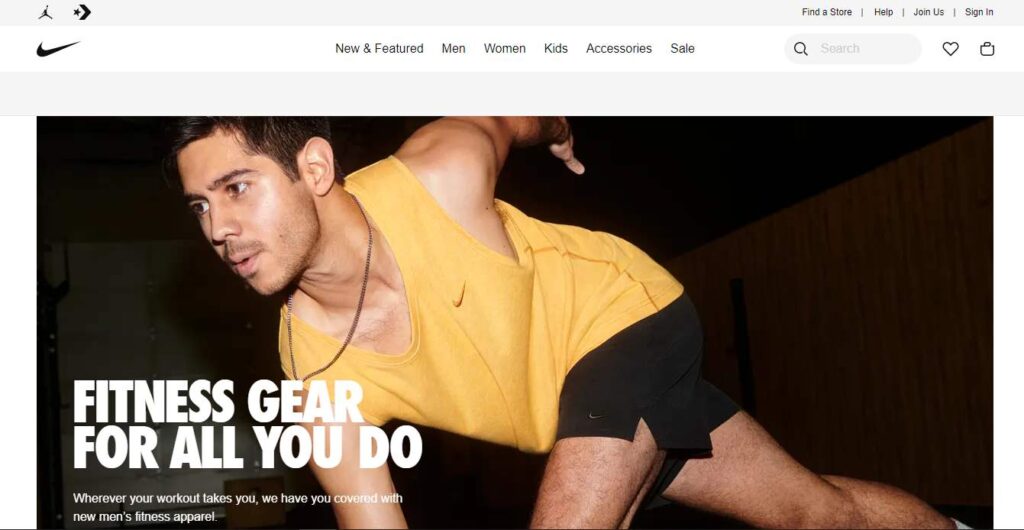 Renowned for its innovative products and iconic "swoosh" logo, the American multinational sportswear company, Nike, has made a name for itself in the industry. The brand's collections include clothing, footwear, and accessories for men, women, and children.
With a strong emphasis on social and environmental responsibility, Nike is an excellent choice for influencers who care about making a positive impact.
5. Levi's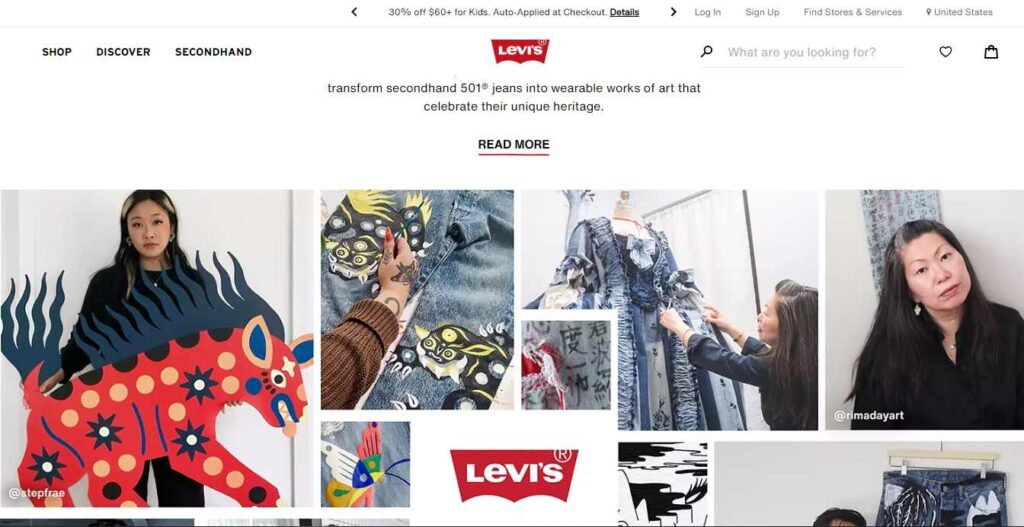 Levi's is a renowned American denim fashion company brand that has been a pioneer in the fashion industry for over a century. The brand was founded in 1853 by Levi Strauss and has since been synonymous with high-quality denim apparel. The company is famous for its classic and timeless designs, and its iconic 501 jeans have become a staple in many wardrobes around the world.
Levi's has a strong commitment to sustainability and has implemented various initiatives to reduce its carbon footprint. The brand has set a goal to reduce greenhouse gas emissions by 90% in all owned-and-operated facilities by 2025, and it also promotes the use of sustainable materials in its clothing production, such as organic cotton and recycled denim.
6. Gucci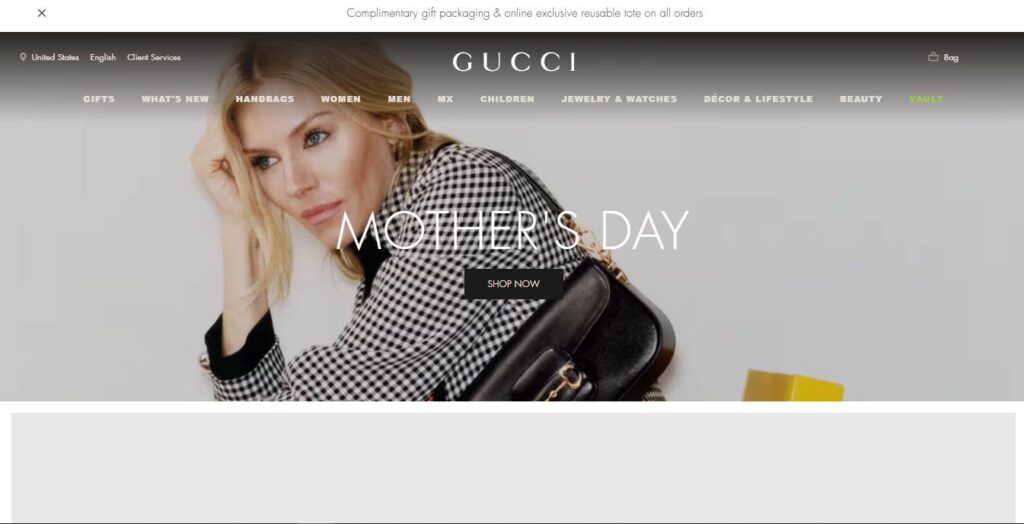 This Italian luxury fashion brand was founded in Florence in 1921 by Guccio Gucci. The brand is famous for its high-end fashion offerings, including clothing, handbags, shoes, and accessories. Gucci has become one of the most recognizable luxury brands in the world, with its signature "GG" logo and iconic green and red stripes.
The brand has a strong focus on craftsmanship and quality, with many of its products being handmade by skilled artisans. Gucci also values sustainability and has implemented various initiatives to reduce its environmental impact. It includes using sustainably-sourced materials and reducing waste in its production processes.
7. Chanel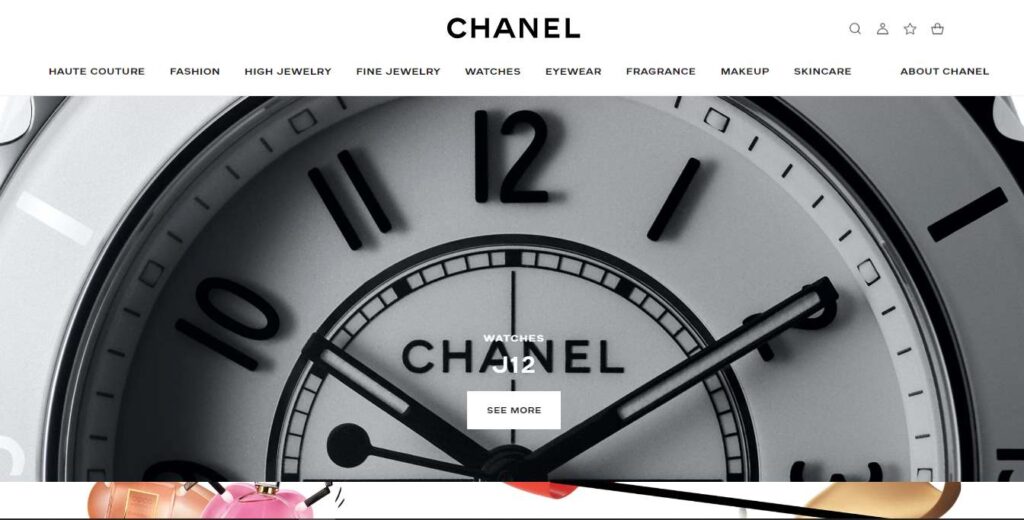 Established in 1909 by Gabrielle "Coco" Chanel, Chanel is a French luxury fashion brand. It has become synonymous with timeless elegance and sophistication. The iconic brand is known for its classic designs, including the Chanel suit, little black dress, and quilted handbags with the interlocking "C" logo, which have become staples in the fashion industry.
In addition to its renowned fashion line, Chanel also offers a wide range of beauty and fragrance products that are highly coveted for their quality and luxuriousness. The brand's makeup, skincare, and perfume lines have earned a loyal following. Its No. 5 fragrance is one of the most famous and enduring scents in the world of perfumery.
8. Louis Vuitton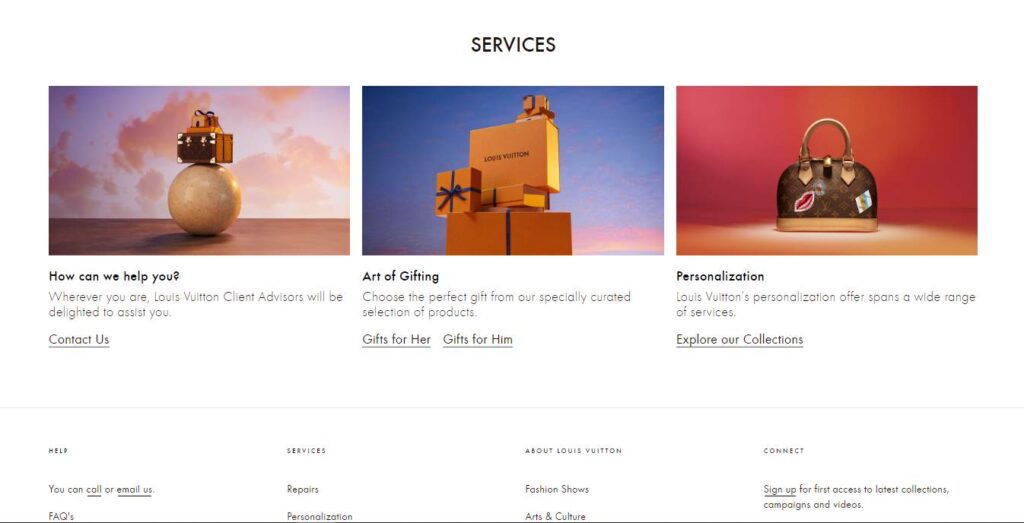 This brand is known for its iconic monogram pattern and high-end leather goods, including handbags, luggage, and accessories. Louis Vuitton is considered one of the most valuable luxury brands in the world. Its products are highly coveted by fashion enthusiasts.
The brand's collections feature classic designs and quality craftsmanship, with a strong emphasis on luxury and exclusivity.
9. Burberry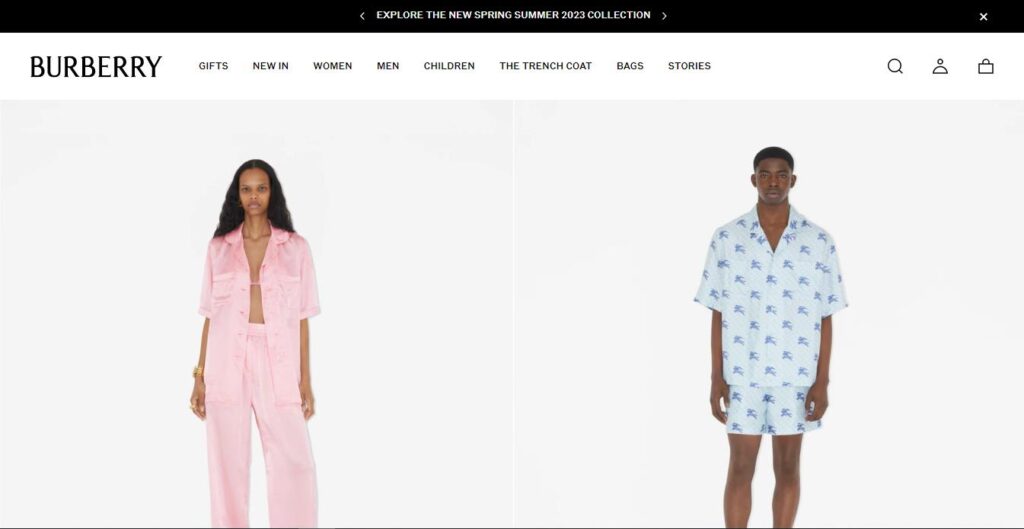 This brand is a British luxury fashion brand company. Burberry has expanded its product line to include clothing, accessories, and fragrances for both men and women. Its collections include everything from casual wear to formal attire, with a focus on high-quality materials and expert craftsmanship.
Burberry also offers a variety of accessories such as handbags, shoes, and scarves. All of these accessories are made with the same attention to detail as their clothing.
10. Ralph Lauren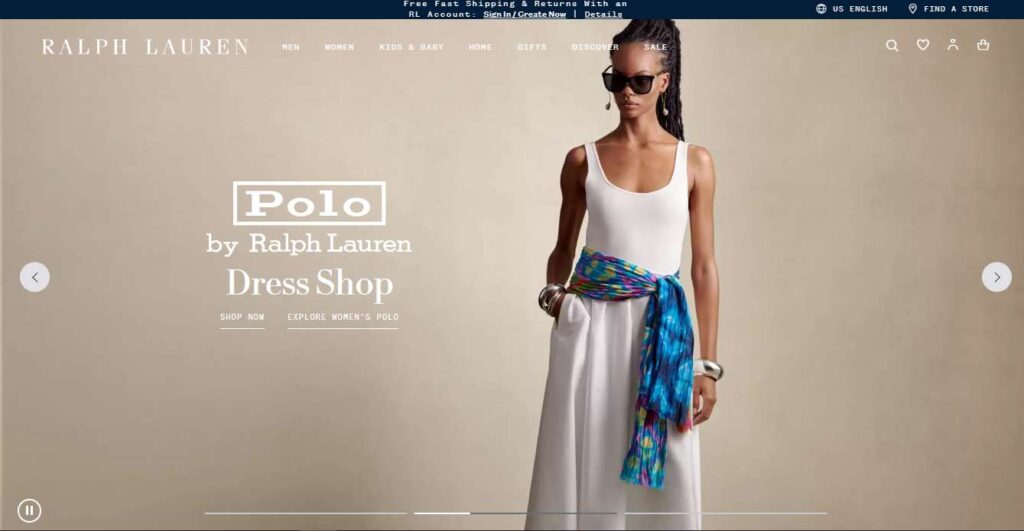 With its distinctive preppy style, Ralph Lauren is an American fashion brand that has become a household name across the world. The brand initially started as a tie company and has since expanded into a full-fledged fashion empire. It offers clothing, accessories, and fragrances for men, women, and children.
Ralph Lauren's aesthetic is rooted in a classic, timeless sensibility, blending traditional elements with modern designs. The brand is known for its iconic polo shirt, which has become a symbol of preppy fashion, but it also offers a range of other pieces that exude the same level of sophistication and elegance.
These fashion brands are just a few of the many available in the market. Each has its own unique style, target audience, and brand marketing strategy. It's important for influencers to choose the right brand to collaborate with based on their personal brand and audience.
As mentioned earlier, Ainfluencer is a great platform for influencers to find and collaborate with fashion brands. It's free to use and offers a wide range of features that make the collaboration process easy and seamless. Brands can also use this platform to find influencers in their desired niche.
With Ainfluencer, influencers can connect with brands that align with their values and style, negotiate deals, and track their campaigns' performance.
Conclusion
Lastly, the fashion industry has been transformed by the emergence of fashion brand companies. These companies have not only revolutionized the way fashion is produced and marketed but have also provided a platform for collaboration between fashion influencers and brands.
If you're an influencer looking to collaborate with fashion brand companies, Ainfluencer is the perfect platform for you. With its extensive range of features and user-friendly interface, Ainfluencer makes it easy for influencers to find the right brands and create successful campaigns.
Sign up for Ainfluencer today and take your influencer career to the next level!
FAQs on Fashion Brand Company
Q1. What Is Ainfluencer?
Ainfluencer is an all-in-one platform that allows fashion brand companies to create campaigns, manage them, and establish long-term brand partnerships. It provides a secure payment system that ensures timely payments to influencers, making it a reliable platform for influencer marketing campaigns. 
With Ainfluencer, fashion brand companies can easily find influencers who align with their brand values and have a strong social media presence. By partnering with the right influencers, fashion brands can gain more visibility and attract new customers.
Q2. How Can I Become an Influencer for a Fashion Brand Company?
Becoming an influencer for fashion brand companies typically involves building a strong social media presence and developing a loyal following. This can be achieved through consistent posting, high-quality content, and engagement with your followers. 
Many fashion brand companies also look for influencers who align with their brand values and messaging, so it's important to cultivate a unique and authentic personal brand. 
Once you have established yourself as an influencer, you can start reaching out to fashion brand companies or signing up for influencer platforms like AInfluencer to find collaboration opportunities.
Q3. Can Smaller Fashion Brand Companies Still Benefit From Influencer Marketing?
Absolutely! In fact, influencer marketing can be especially effective for smaller fashion brand companies that are looking to increase brand awareness and reach new audiences. 
By collaborating with influencers, smaller fashion brand companies can tap into the influencer's loyal following and leverage their trusted voice to promote their products. 
Additionally, influencer marketing can be a more cost-effective way for smaller fashion brand companies to reach their target audience compared to traditional advertising methods.
Q4. Can Fashion Brand Companies Collaborate with Influencers From Different Countries or Regions?
Yes, fashion brand companies can collaborate with influencers from different countries or regions to expand their reach and appeal to a global audience. 
However, it's important to consider cultural differences and ensure that the influencer's messaging aligns with the brand's values and target audience. 
Additionally, fashion brand companies may need to adapt their marketing strategies to cater to different regions and languages. Collaborating with influencers from different countries or regions can be facilitated by influencer platforms like AInfluencer, which connect brands with influencers from all over the world.