Gym clothes are an essential part of any fitness routine. Not only do they provide comfort and flexibility during workouts, but they also offer numerous benefits that can help you get the most out of your exercise regimen. From allowing you to stretch out your body to maximize your workouts, gym clothes play a crucial role in achieving your fitness goals. Every athlete looks for the top gym clothing brands because they know investing in quality gym clothes can make all the difference in your performance and overall well-being.
You may wonder how to get informed about new gym clothing brands or their products. Even though it might seem most of the popular gym clothing brands don't need any promotion, they still can use influencer marketing platforms to find influencers to collaborate with. Therefore, if you are an influencer on TikTok or Instagram, you have a chance to be found by top brands.
How is it possible?
Get Discovered by Gym Clothing Brands
As mentioned, many clothing brands are looking for influencers on Instagram and TikTok to promote their brand and products; especially newcomers to the world of gym clothes need to compete with top gym clothing brands to sell their products. Therefore, they usually dedicate a budget to their influencer marketing plan. Then, they join influencer marketing platforms and look for fitness influencers.
Are you a fitness influencer who would like to make money on TikTok or Instagram with brand collaboration? Join Ainfluencer and select the correct category for your content. In this way, you will increase your chance of being discovered by a gym clothing brand. However, you should not forget that, in the end, it's your content that can win. So, always make high-quality content, and be creative and active on social media.
Top Gym Clothing Brands
Let's check out the list of best gym clothing brands:
1. Adidas
Undoubtedly, Adidas is one of the most popular gym clothing brands worldwide. Whether you want high-quality sneakers to run or relaxed and cool clothes to wear at the gym, you can always count on Adidas. What makes Adidas clothes so unique for athletes is the technology this brand uses, such as HEAT.RDY, which is a technology used to maximize airflow and cut sweat during your most challenging moments. It is designed to keep you cool during hot summer workouts or at gyms.
Check out previous Adidas collaborations to discover who are the brand ambassadors of Adidas.

2. Nike
When discussing top basketball shoes brands, Nike will be at the top of the list. Like Adidas, Nike also produces its gym clothes with the latest technologies like Dri-Fit, which keeps the body dry and warm during various weather conditions. Furthermore, Nike is an eco-friendly brand that uses sustainable materials.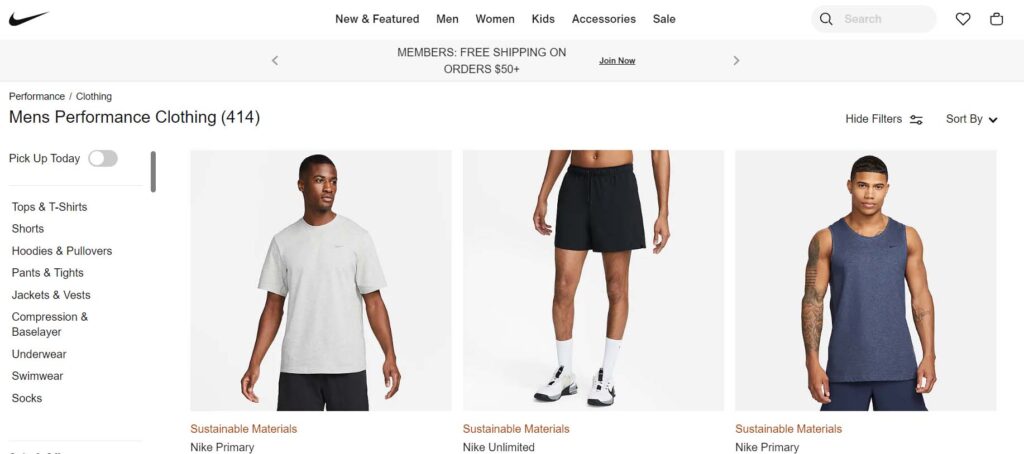 3. AloYoga
As the name indicates, the AloYoga brand has specific clothes for yoga, from leggings to mats. Therefore, most of their customers are Yogis who look for clothes or apparel for this sport. Furthermore, AloYoga works with top Yoga influencers on Instagram to showcase its products. Accordingly, Kendall Jenner, also one of the celebrities with the most followers on Instagram, is the brand ambassador of AloYoga.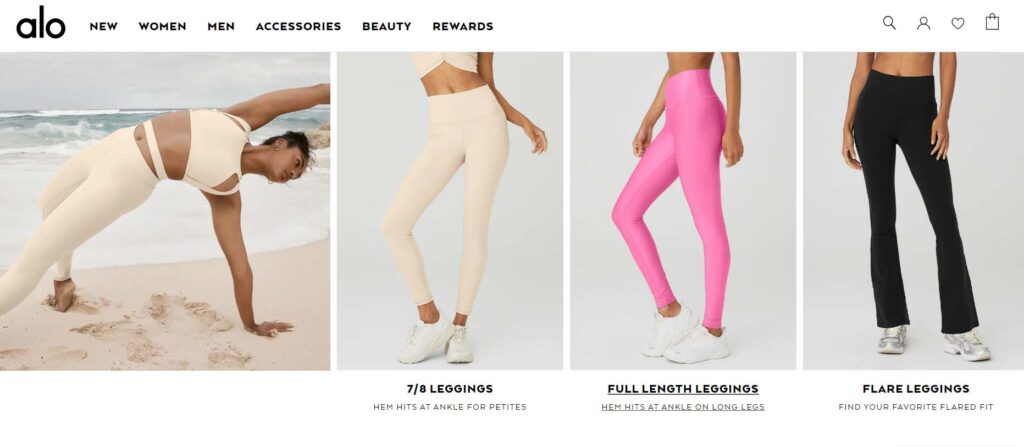 4. Gymshark
Something that might make it difficult for some people to buy gym clothes is the size. Most brands have sizes between XS to XXL, but Gymshark has put its step further and has clothes for people with larger sizes. So, this UK-based brand offers its clothes in one more size: XXXL. Gymshark provides anything required at the gym, from shorts and tops to wear to apparel to exercise with.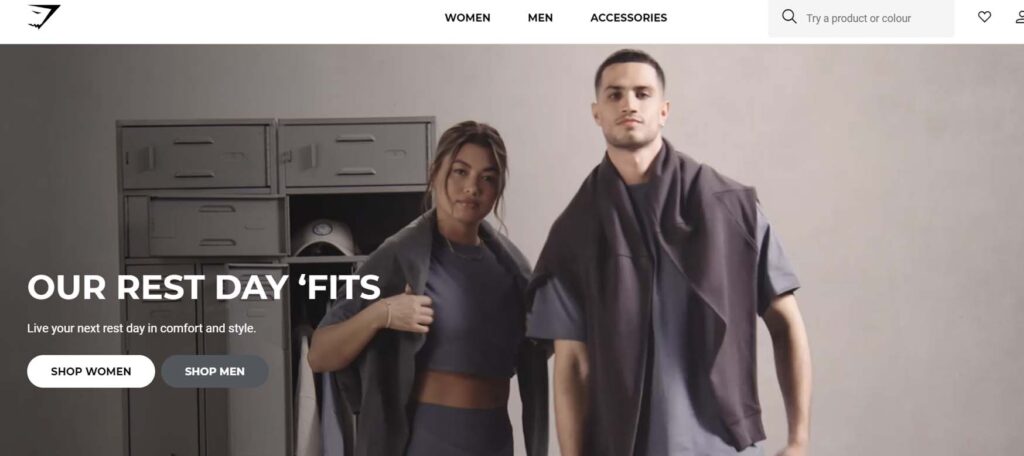 5. Reebok
As a sustainable brand, Reebok mainly considers producing clothes using recyclable materials. Although its products come in various colors, none have been dyed with chemical materials; they used natural dye to create such colorful clothes. Additionally, these gym clothes are made for different activities, such as running, dancing, yoga, or cross-training. Being eco-friendly and having a variety of gym clothes have made Reebok one of the best gym clothing brands.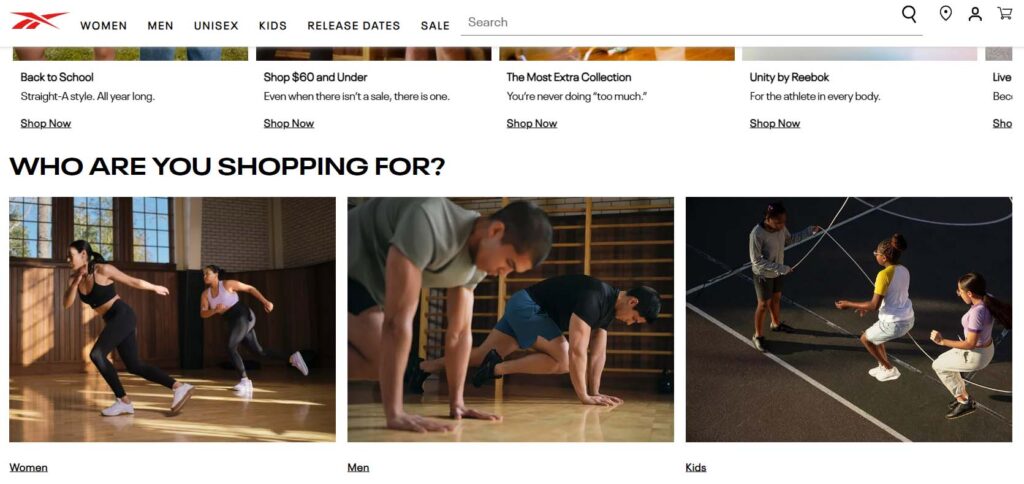 6. Girlfriend Collective
As the name indicates, Girlfriend Collective is a women's gym clothing brand. Surprisingly, this brand designs women's gym clothes in sizes XXS to 6XL! Showing that the gym is not only for fit girls; all women with different shapes and bodies can benefit from a workout.
Since their target customers are women, they promote their products through female fitness influencers on Instagram. Are you a fitness influencer? Read more about how to make money on Instagram as a fitness influencer.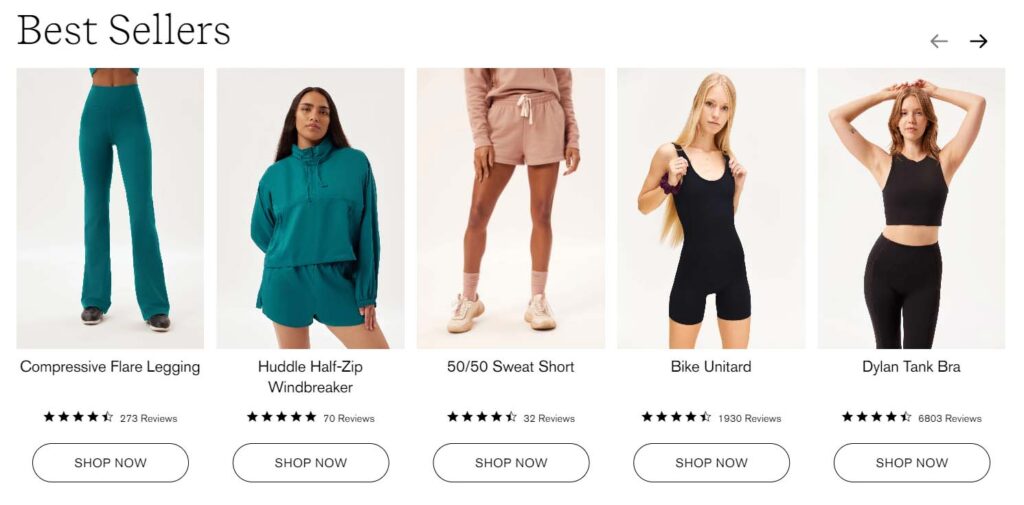 7. Under Armour
Worrying about sweating at the gym? Under Armour gym clothes feature a technology called UA-Tech, which keeps the body cool and dry, and prevents the bad odor of sweating. Accordingly, Under Armour is quality clothing suitable for different activities. To give this brand more points to stay on the list of top gym clothing brands, we should mention that Dwayne Johnson, known as the Rock, is its brand ambassador.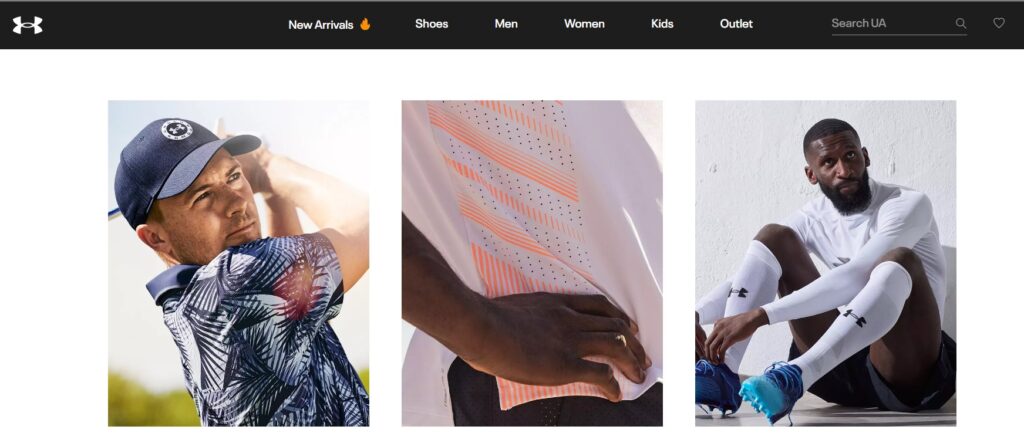 8. Outdoor Voices
Like other gym clothing brands on this list, Outdoor Voices clothes are also produced with particular technology to keep the clothes cool and prevent sweating at the gym. One thing that this brand has in mind is that people should feel relaxed while working out, so they should wear clothes that give them this feeling. A cool, light, and dry cloth is something that can leverage the trainer's performance.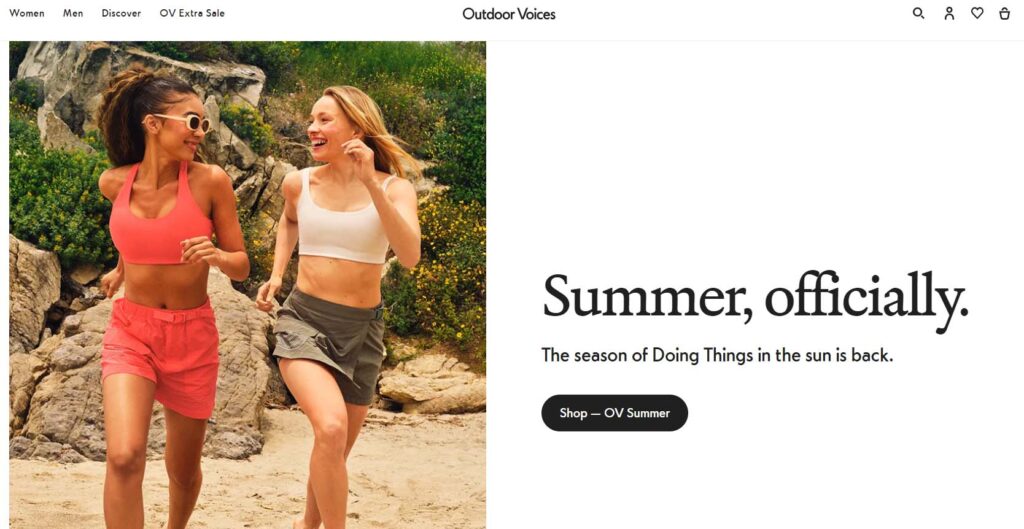 9. Lululemon
Every gym clothing brand incorporates a specific technology to produce high-quality clothes and make them more comfortable. That's the rule to compete in this world. Lululemon is also one of the top gym clothing brands with innovative fabrics such as Nulu, Everlux, and Luon in its clothes, making them more breathable, soft, and stretchy.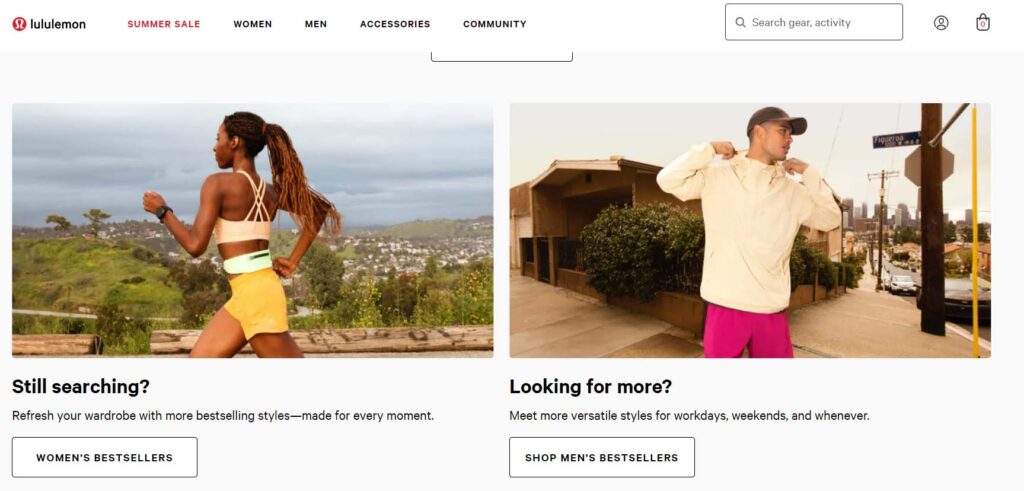 10. Puma
Undoubtedly, this list will not be complete without mentioning one of the best gym brands clothing in Germany, which is also the brother of Adidas! Although Puma could never compete with Adidas, it is still one of the best brands providing clothes for running, training, soccer, motorsport, and golf. Additionally, the Puma collaboration team includes top celebrities, such as Rihanna and Selena Gomez.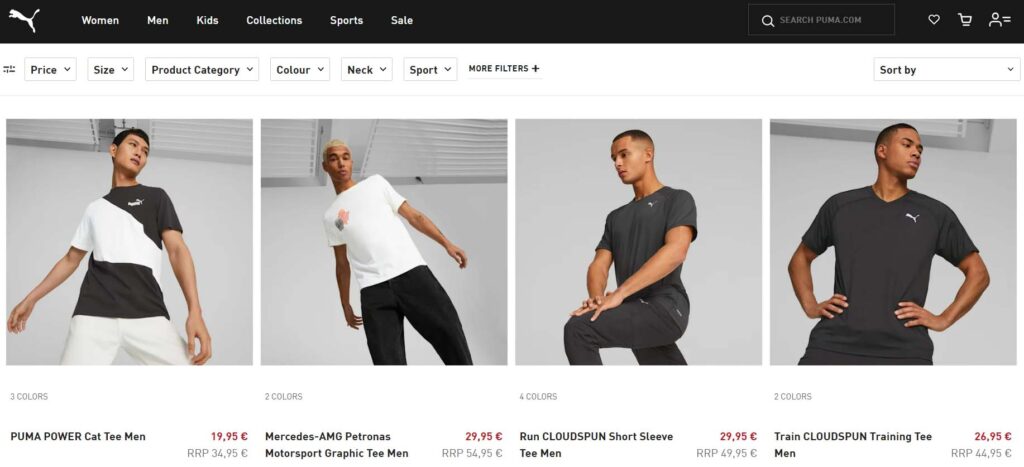 11. Rhone
Founded in 2014, Rhone is one of the top men's gym clothing brands, offering a variety of sports clothes, from fitness to shorts or polo shirts for just walking. Since the activewear of this brand is exclusively produced for men, they collaborate with male fitness influencers on Instagram to promote their brand.

12. Sweaty Betty
If you are looking for a gym clothing brand for women, you can definitely find Sweaty Betty interesting. This brand provides products for different activities such as training, yoga, running, tennis, and swimming; all come with a minimalistic design, which is the trend of this brand.
Did you know fashion influencers also collaborate with sportswear brands? Therefore, if you are a fashion blogger interested in training, you have a chance on Ainfluencer!

13. Quince
Although Quince products are made from high-quality and luxurious fabrics such as cashmere, silk, wool, and linen, they are still among the low-price gym clothes. Furthermore, Quince is also a sustainable brand that not only offers products using organic materials, but also incorporates sustainability into its packaging.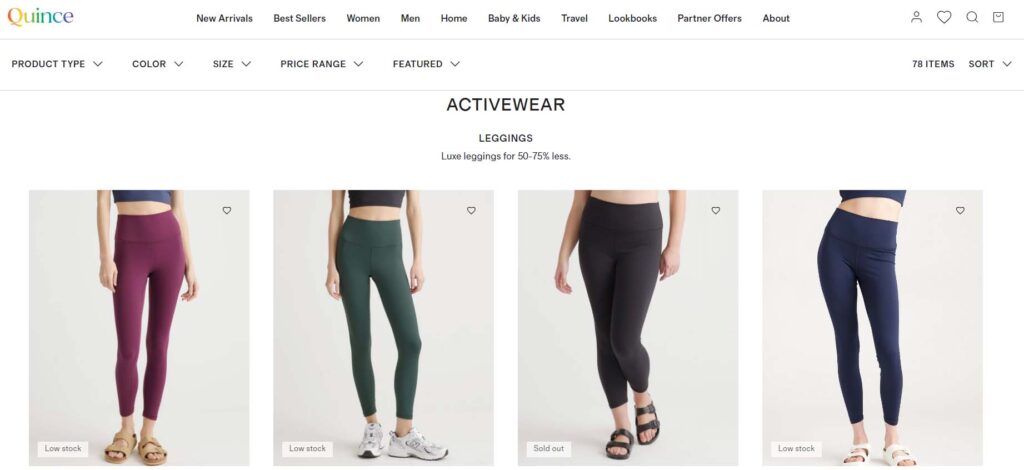 14. Fourlaps
Producing gym clothes is not all about style and design. The most important part is the functionality. Fourlaps also incorporates innovative fabrics that keep the body cool and dry. They also try to make their clothes as comfortable as possible, so the athlete feels more flexible and relaxed while doing stretches or heavy workouts.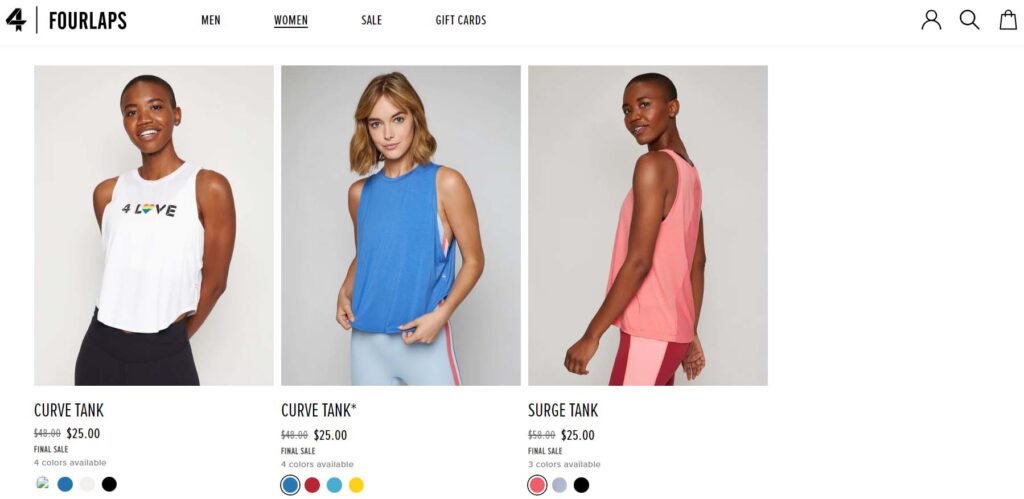 15. Elite Eleven
All the good gym clothing brands are not located in the US. Let's take a trip to Melbourne, Australia, to introduce the next top gym clothing brand. Elite Eleven is the top brand in Australia, offering fitness and fashion clothes. Like every sportswear brand, Elite Eleven also focuses on functionality and lifestyle and provides products for different sports like running, cycling, yoga, and boxing.
The stylish design and durability of this brand's gym clothes are why it became so popular worldwide. Brands that are very popular in a region or want to promote their products only in one place usually look for influencers in the same location. That's why Australian fitness influencers are the best options for promoting gym brands in Australia.

16. GymPro Apparel
Sustainability is the most critical factor for all clothing brands. GymPro is also among the popular gym clothing brands that focus on this aspect of clothes production. GymPro Apparel is unique because it is a fitness brand producing stylish, innovative, high-end clothing to suit the everyday athlete.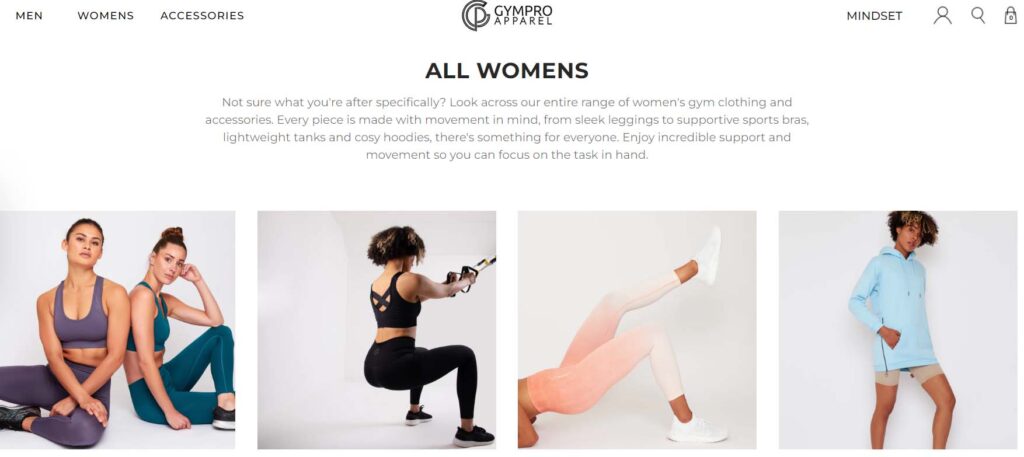 17. RyderWear
Competing with top brands is not possible if you don't provide high-quality and stylish clothes. Keeping that in mind, Ryder Wear has a collection of sports clothes for yoga, running, cycling, and boxing. Furthermore, its clothes are not made to wear inside the gym; they are stylish and colorful enough to be worn outside the gym for running or walking.
Brands that want to focus on their yoga products usually collaborate with Yoga influencers to promote them.

18. New Balance
What makes New Balance a great brand for sportswear is the quality materials and technologies it employs to make clothes more durable and comfortable to use. It also offers clothes for different activities such as running, training, tennis, and soccer.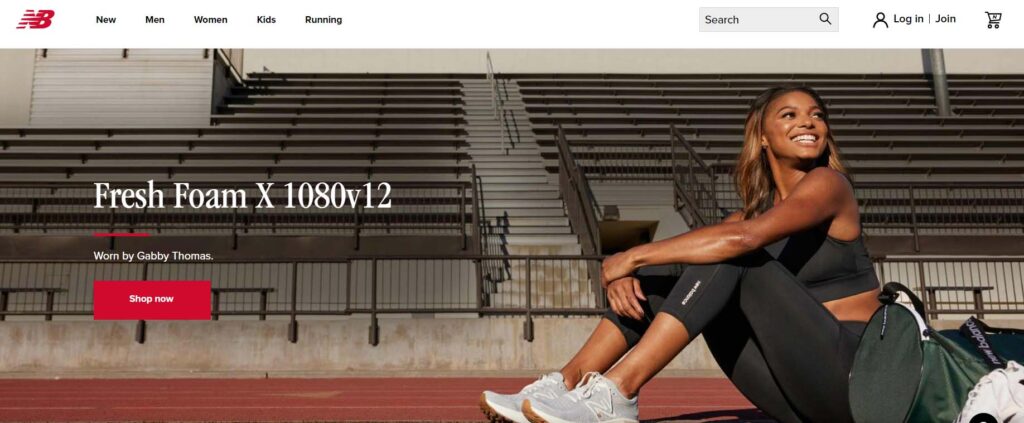 19. The Gym King
As one of the premium gym clothing brands for men and women, Gym King combines fashion and fitness to create stylish and high-quality clothes for activities such as running, training, or swimming. Therefore, no matter if you look for tracksuits, hoodies, leggings, or swimwear, you can find a stylish and durable product on the Gym King website.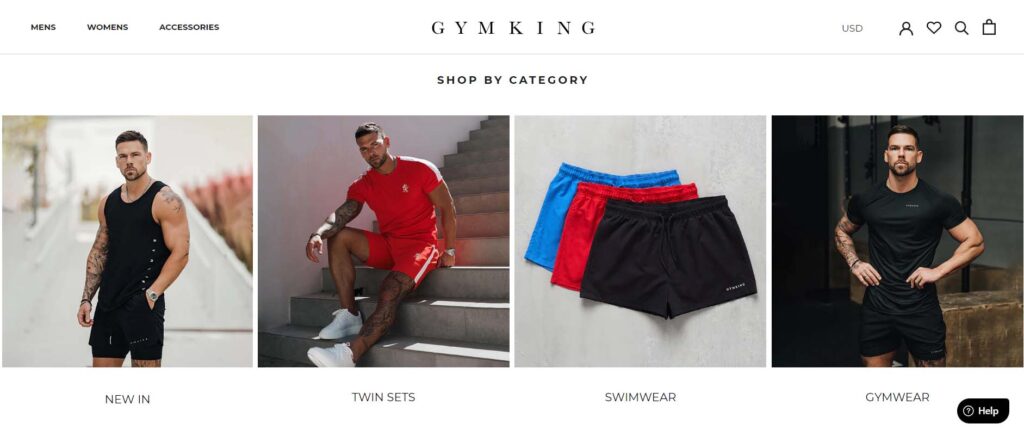 20. Gorilla Wear
No matter what sport you do, Gorilla Wear offers various products such as tank tops, shorts, leggings, hoodies, and swimwear. However, this brand is more popular for its bodybuilding and fitness clothes. Brands that offer swimwear usually collaborate with bikini models to exclusively promote their swimming apparel.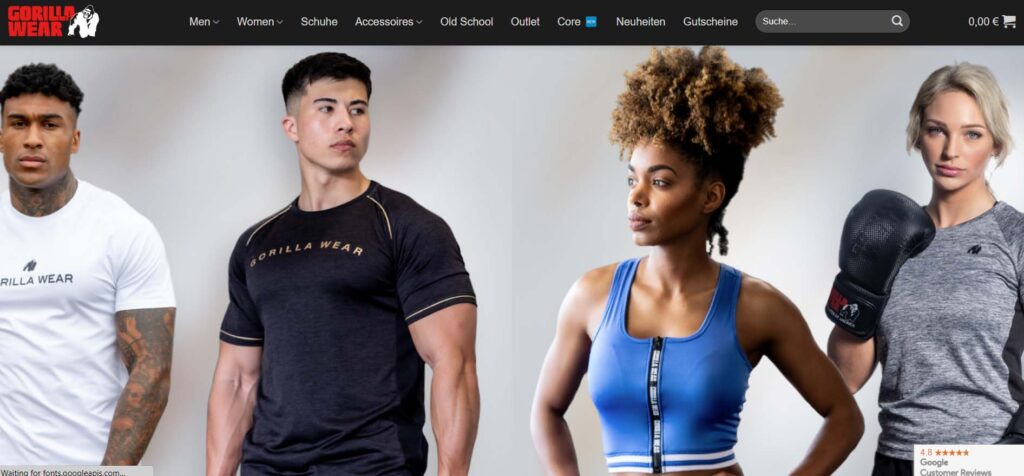 Bottom Line
Choosing the right gym clothes can make a huge difference in your workout experience. That's why knowing the best gym clothing brands to buy sportswear is important. The right gym clothes not only can provide comfort and support, but also offer style and motivation to help you achieve your fitness goals.
With so many options available, it's essential to consider factors such as quality, affordability, and sustainability when making your choice. If you have a gym clothing brand and want to promote your products, influencer marketing can help you compete in the crowded world of popular gym clothing brands.
The best option is to sign up on Ainfluencer for free to search for influencers in your field. The process is easy and quick, first, create a campaign and then find influencers based on category, gender, or location. In the end, send them your offer and start collaboration.
As you see, it's simple! Why not try it now?
FAQs
Which Clothes Are Best for Gym?
Generally, gym clothes should be light, comfortable and make the athlete's performance easier. However, most top gym clothing brands use particular technologies to add more features to gym clothes. One of the most critical features is features used to keep the body dry and cool.  
What Is Gym Fashion?
Gym clothes are so fashionable and stylish today. Although this type of clothes was a bit simple before, now it's getting more and more stylish each day. 
Why Are Gym Clothes Important?
It's essential to wear specific clothes for the gym because good gym clothing can reduce the risk of injury and allow the user to perform easier and with more control. Furthermore, it is believed that proper gym clothes can reduce fatigue as well.