Are you an influencer looking to collaborate with some of the top sports car brands in the world? Or are you just curious about some of the top luxury automotive brands? Either way, this article has got you covered!
Sports car brands are some of the fanciest brands in the world, and partnering with them can be a great opportunity for influencers. However, finding the right sports car brands to collaborate with can be hard. That's where influencer marketing platforms come to the rescue!
As a leading influencer marketplace, Ainfluencer connects influencers with brands, providing a platform for them to showcase their profile and help them start the best collaboration.
Join the world's top influencers today and start monetizing your content on Ainfluencer!
How to Find Sports Car Brands to Collaborate With
As luxurious and fun sports cars can be, they are also a great source of income for influencers who are looking to collaborate with sports car manufacturers.
With the power to reach millions of potential customers on social media, influencers can help sports car brands showcase their latest models and increase their brand awareness.
However, finding the right brand to collaborate with can be a challenge for influencers. So, how can they go about it? Well, let me introduce you to one of the best influencer marketing platforms on the market: Ainfluencer!
As we mentioned earlier, this platform is a free DIY marketplace that connects influencers with thousands of brands in their niche. In addition to that, with Ainfluencer, influencers can discover the potential of brand partnerships.
Moreover, Ainfluencer provides an intuitive and user-friendly interface that makes it easy to manage your collaborations and track your influencer marketing campaigns. Brands can also use this platform to find the right influencers in their industry.
So, make sure to sign up for Ainfluencer today and start collaborating with the world's top sports car brands!
Now fasten your seatbelts and get ready for the next part!
What Are the Top 10 Sports Car Brands?
Sports cars have always been a symbol of power, luxury, and style. These cars are designed to offer an unmatched driving experience, with sleek designs, advanced technology, and high-performance engines.
But with so many brands to choose from, it can be challenging to decide which one is the best fit for you, whether to drive or to collaborate with.
In this section, we'll take a closer look at the 10 best sports car brands on the market today. Let's delve right in!
1. Ferrari
When it comes to luxury car brands, Ferrari is the first name that comes to mind. It's one of the most recognizable names among Italian sports car brands, and with unmatched beauty, it can satisfy any car enthusiast.
The iconic horse logo is a symbol of power, elegance, and speed – all describing Ferrari automobiles.
This company was founded by Enzo Ferrari in 1947. Ferrari has been noted for its continued participation in racing, especially in Formula One. The first Ferrari-badged car was the 125 S, powered by a 1.5 L V12 engine.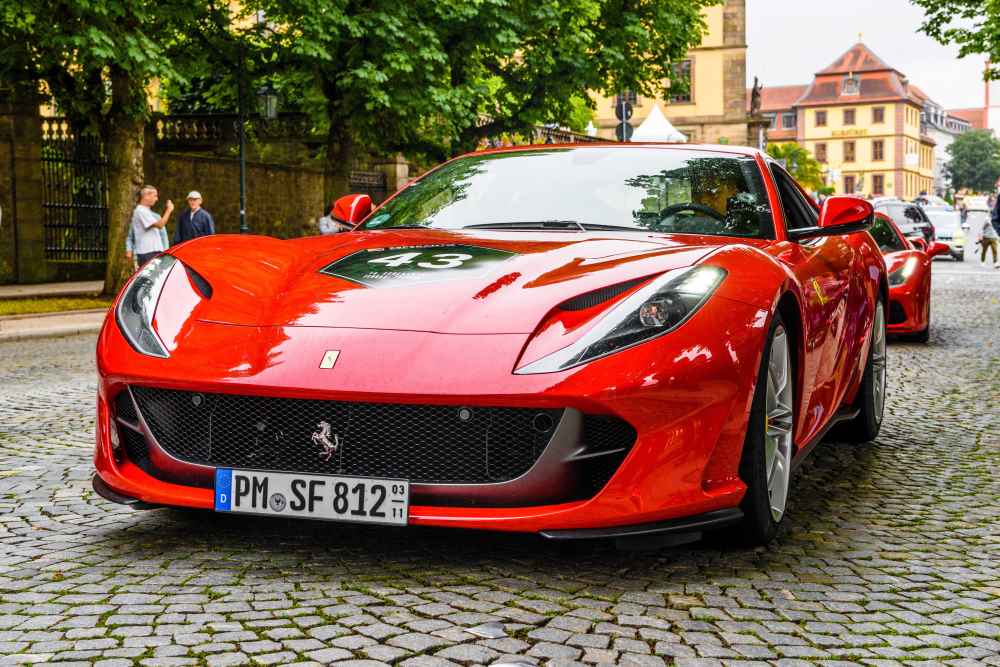 In 2014, Ferrari was announced as the most powerful brand by Brand Finance.
2. Lamborghini
Another famous name among the Italian sports car brands that is synonymous with sports cars is Lamborghini. This company was founded in 1963 by Ferruccio Lamborghini.
Lamborghini is famous for producing some of the most iconic sports cars in history, including the Lamborghini Miura, Countach, and Aventador.
When Miura was released in 1966, it took the market by storm as it was the fastest car to exist at the time. Now in 2023, we have the Lamborghini Urus and Huracan with breathtaking designs and powerful engines.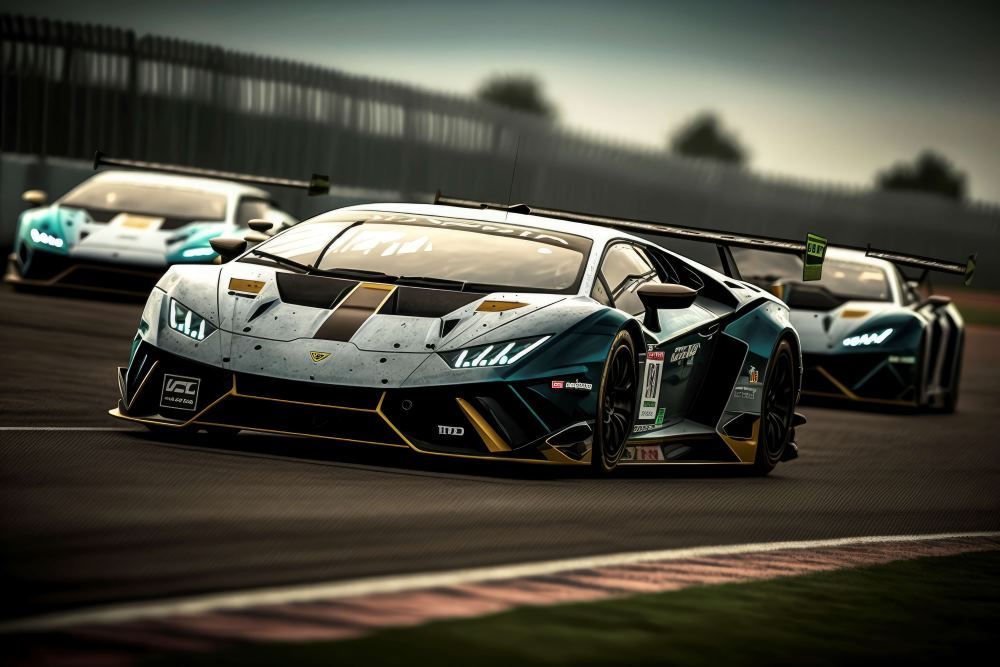 3. Porsche
For many car enthusiasts, the sight of Porsche cars is enough to spark immense excitement. This automotive brand also has a rich and storied history that spans over seven decades.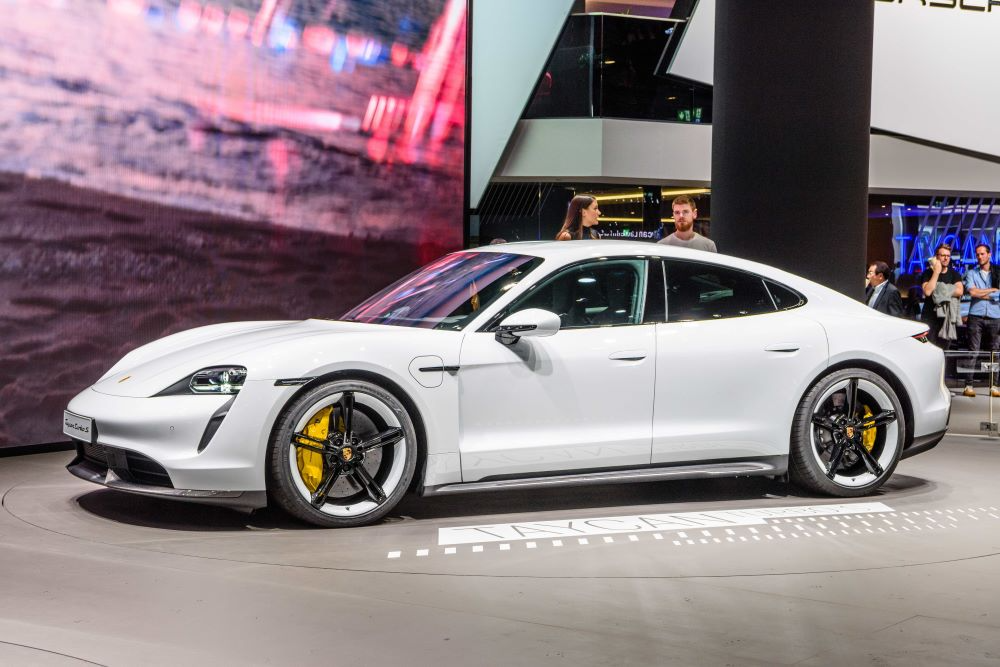 The Porsche brand was founded in 1931 by Ferdinand Porsche, a renowned automotive engineer and designer. The company initially focused on consulting work for other automakers, but it wasn't until the post-war years that Porsche began producing its own sports cars.
One of the most significant and recognizable models in the Porsche lineup is the 911. Introduced in 1963, this sports car has undergone numerous updates over the years, but it has maintained its distinctive shape and performance-oriented design.
4. McLaren
This British manufacturer is one of the most successful and well-known sports car brands in the world of Formula One. McLaren was founded in the 1960s by Bruce McLaren, a famous racing athlete.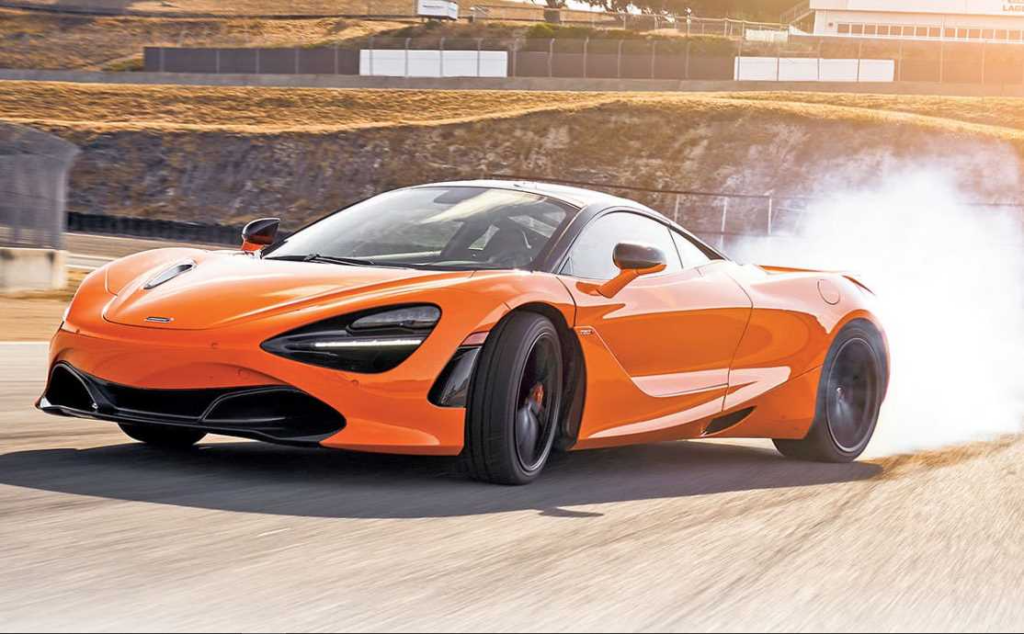 This company started as a racing team, and now, it's a leading manufacturer of high-performing sports cars. This company has always been at the forefront of the automotive industry.
One of the key factors that set McLaren apart from its competitors is its commitment to advanced technology and engineering. The company's focus on innovation has led to numerous breakthroughs in areas such as aerodynamics, materials science, and engine design.
With models such as the McLaren 720S and the McLaren Senna, it has been setting new standards for technology and performance. It also takes pride in making some of the most successful racing cars in Formula One.
5. Bugatti
Now, it's time for the next well-known name among sports car brands. This French luxury car brand is known for its exceptional design and engineering.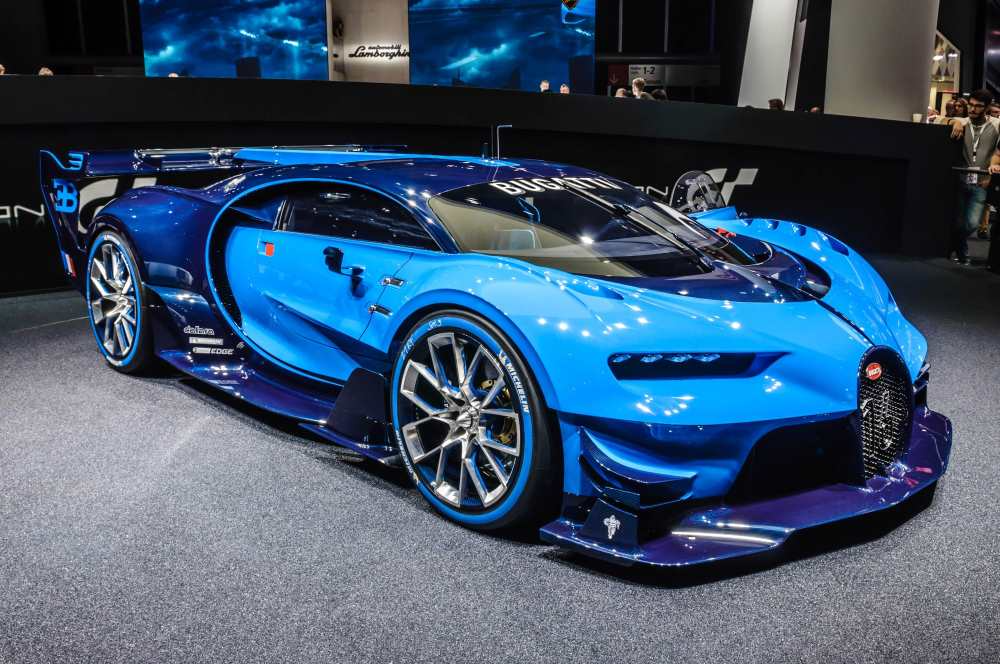 The original Bugatti automobile was founded in 1909, but unfortunately defunct in 1963. The new Bugatti was founded in 1998 as a subsidiary of the Volkswagen Group.
The Bugatti Veyron is one of the most famous cars they created. It's a mid-engine sports car. In addition to that, It was named the '200s car of the decade' by the television show 'Top Gear'.
Bugatti also pays extra attention to the design, power, and safety of its cars. That's why this company is among the top sports car brands.
6. Aston Martin
The luxury car manufacturer, Aston Martin Lagonda Global Holdings, has been producing some of the world's most exquisite and iconic sports cars since 1913.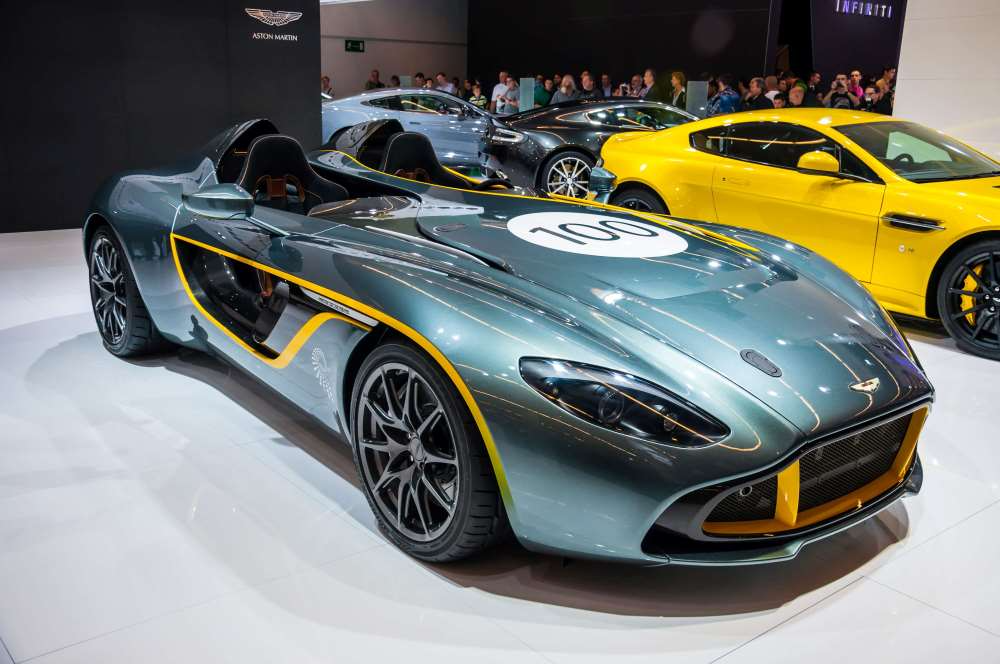 With its headquarters based in the UK, Aston Martin has become a symbol of British craftsmanship and engineering excellence, earning its spot as a preferred choice for James Bond's car in numerous films.
The company's flagship model, the DB11, boasts a powerful twin-turbo V12 engine. This engine can reach speeds of up to 208 mph. In addition to performance, Aston Martin cars are also famous for their striking design, with sleek curves and clean lines that make them instantly recognizable.
Aston Martin has also expanded its offerings beyond sports cars, with the introduction of luxury SUVs like the DBX and the all-electric RapidE.
7. Audi
With its gleaming designs and top-of-the-line engineering, this German manufacturer has established itself as a leading luxury car brand in the automotive industry.
Audi was first founded in 1909, and later on, became a part of the Audio Auto Union. The distinctive four rings logo is a symbol of the four companies that create the Auto Union. It includes Horch, Wanderer, DKW, and Audi.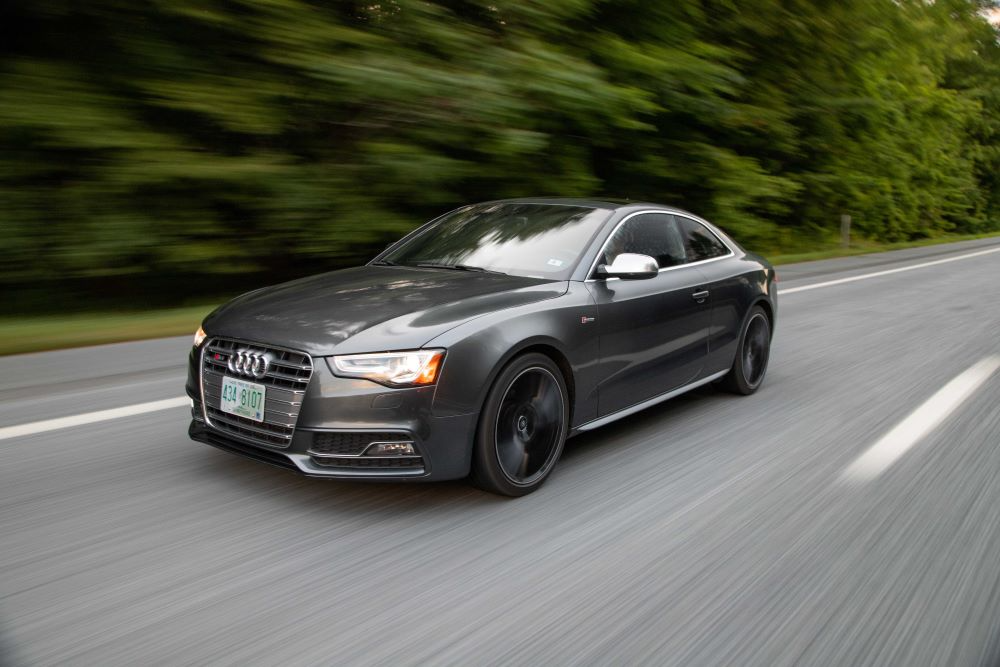 Audi offers a wide range of vehicles to suit the needs and preferences of different drivers, vehicles such as the powerful and sporty R8 to the elegant and refined A8.
Via muscular shapes and dramatic lines, Audi Sport designers inspire and give shape to innovative performance while still maintaining the traditional vehicle shape.
8. BMW
The Bavarian Motor Works, headquartered in Munich, Germany, is a luxury car manufacturer known for producing high-performance vehicles. BMW was founded in 1916 and has become a household name in the automotive industry, with a rich history of innovation and engineering excellence.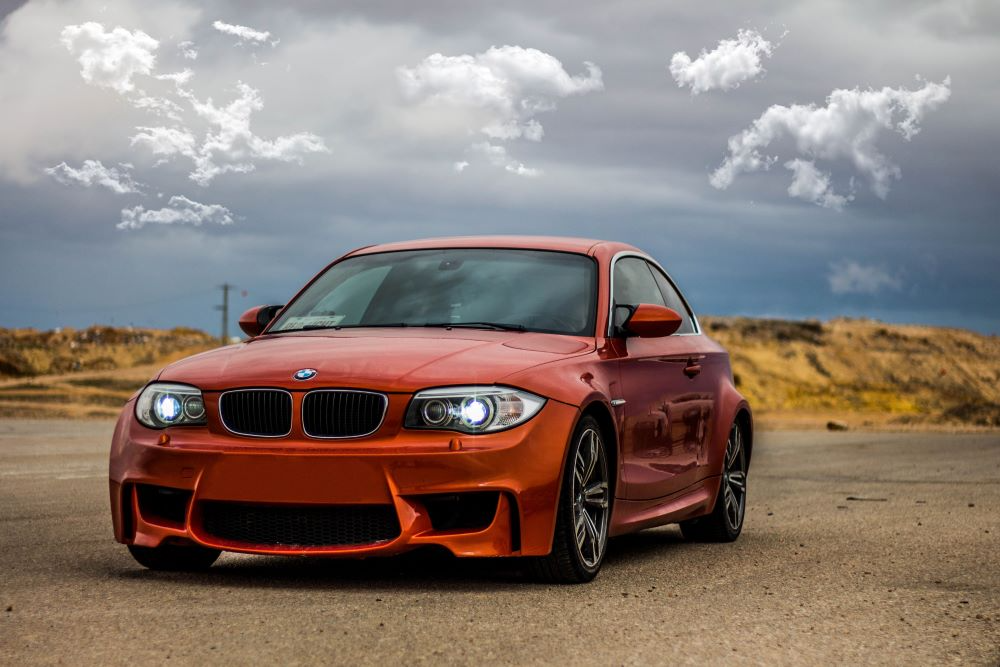 One of BMW's most popular models is the 3 Series, which has been in production since 1975 and is known for its unique driving experience and sporty design.
The 7 Series is another flagship model, featuring luxurious interiors and advanced technology such as gesture control and self-driving capabilities.
In recent years, BMW has also made a foray into the electric vehicle market with models such as the i3 and i8. These cars showcase BMW's commitment to sustainability and innovation, offering environmentally friendly options for consumers who value performance and style.
Aside from its cars, BMW has also made a name for itself in the world of motorsports. The company has a notable history in Formula One racing and has also competed in endurance racing and touring car championships.
9. Mercedes-Benz
Another one of the iconic and recognizable car brands in the world is a German luxury automobile manufacturer with a rich history and legacy of excellence. Known for its eye-catching design, high performance, and state-of-the-art technology, this brand has been a favorite among drivers all around the world.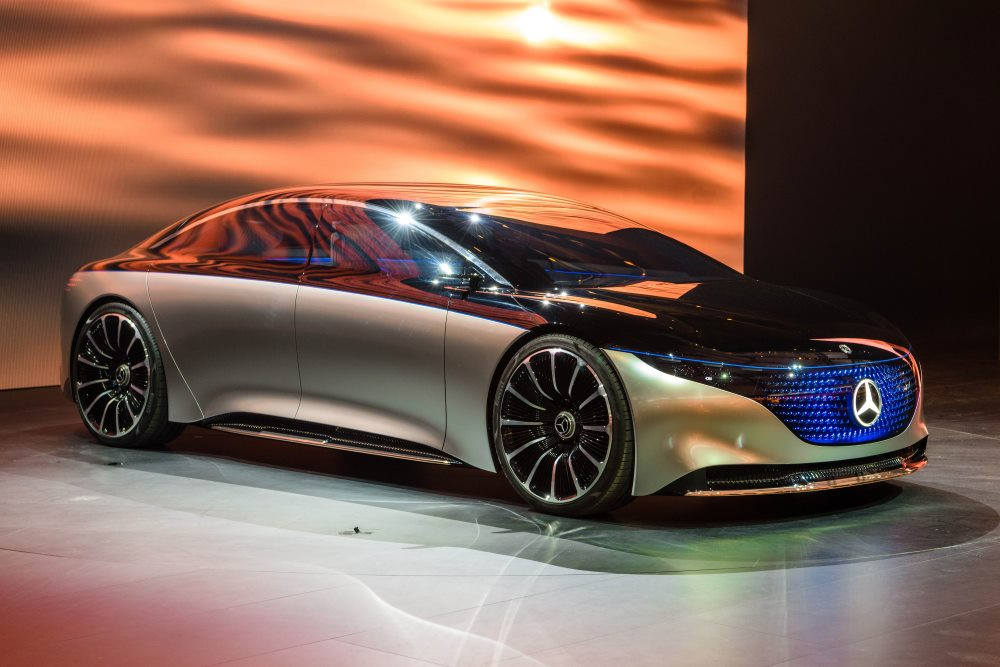 Founded in 1926, this company has been producing supreme cars for almost a century, earning a reputation as one of the most trusted and respected car brands in the world.
Their vehicles are a symbol of sophistication and luxury, boasting innovative features such as advanced driver assistance systems, high-tech infotainment systems, and powerful engines.
This brand offers a diverse range of vehicles that cater to a variety of lifestyles and preferences. This includes luxury and commercial cars, buses, coaches, and lorries. Some of the most famous cars include the classic and elegant S-Class sedan and the sporty and dynamic AMG GT coupe.
The logo of this brand is a three-pointed star which symbolizes the goal of this company and shows the dominance of Mercedes-Benz engines on land, sea, and air. This logo is one of the most iconic logos among sports car brands.
10. Subaru
With its practical yet sporty all-wheel-drive vehicles, the Japanese automaker Subaru has gained a reputation in the automotive industry. Starting as an aircraft research laboratory in the 1950s, the company has come a long way.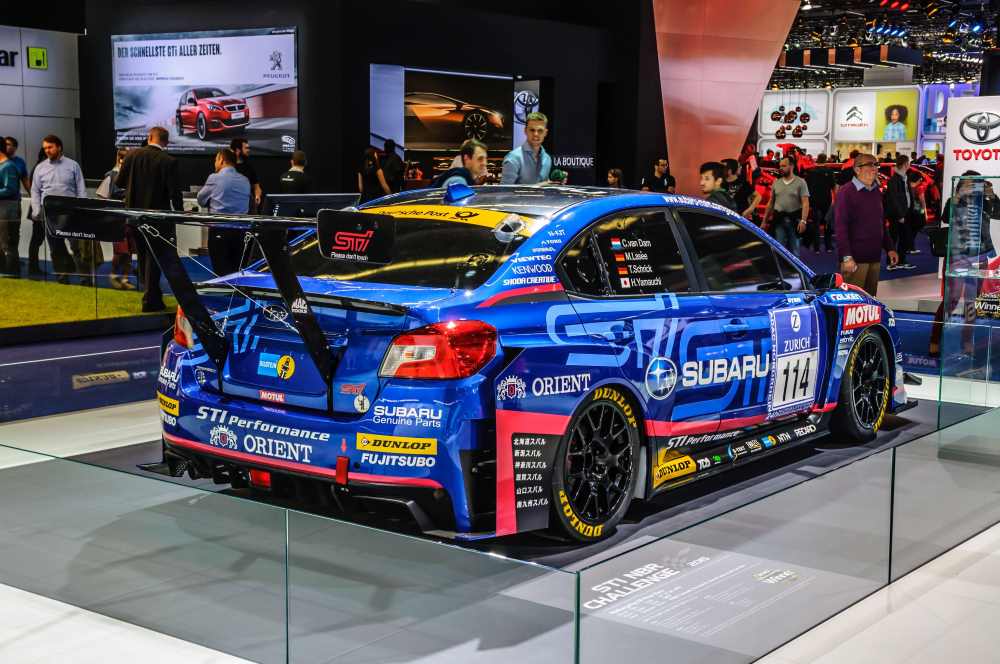 Subaru cars are known for their use of boxer engines, in addition to rough-road capabilities.
Rally enthusiasts admire Subaru for its rally-inspired sports cars such as the Impreza WRX and STI. Safety is a priority for Subaru, and the automaker has been recognized for its innovative safety features.
As we mentioned earlier, Subaru's unique boxer engine design is a standout feature. The BRZ sports car, with its smooth and elegant design, offers a thrilling driving experience.
Subaru's dedication to the environment is evident not only in their eco-friendly vehicles but also in their manufacturing process. In addition to being sporty, models such as the Legacy GT and Outback XT are great options for everyday use.
In Western markets, Subaru has a loyal fan base of enthusiasts who appreciate the brand's reliability, performance, and distinct style.
And that's it! These are the 10 best sports car brands that are known for their exceptional performance, luxury, and style. Each brand has its unique features that cater to the specific needs and preferences of different types of drivers.
Final verdict
So, sports car brands are an exciting topic for both car enthusiasts and influencers. As an influencer, partnering with a sports car brand can be a great opportunity to reach your fullest potential and reach a broader audience.
At Ainfluencer, we recognize the importance of influencer collaborations and offer a seamless platform for influencers to connect with top sports car brands. Our platform provides a range of tools and features to help influencers gain exposure and effectively collaborate with brands.
So, don't waste any more time! join Ainfluencer today and start collaborating with some of the biggest names in the sports car industry.
FAQs on Sports Car Brands
Before we end this article, here are some frequently asked questions about sports car brands and influencer marketing.
Hopefully, these answers will help you gain a better understanding of this exciting industry and provide some useful insights for your influencer career.