Influencer marketing has become an important part of digital marketing strategy, and the UK is no exception. With the increasing popularity of social media and the influence of creators, finding the right platform to connect with influencers has become crucial for brands and businesses looking to reach their target audience.
In this article, we will discuss the best influencer marketing platforms in the UK and highlight the features and benefits of using each influencer marketing platform and agency.
Before we jump into the details of influencer search platforms in the UK, here is an example of a very popular influencer marketplace called Ainfluencer; a leading influencer marketplace that is used by 1000s of brands to launch online inbound campaigns for influencers to make offers and collaborate with.
Ainfluencer is a FREE popular DIY influencer marketplace that allows brands and businesses to find influencers and connect with them. Ainfluencer is not only free but also an AI-powered creator marketplace that helps brands filter their search based on locations, hashtags, gender, language, etc.
Overview of the best influencer marketing platforms in the UK
The UK market for influencer marketing is competitive, with numerous influencer marketing platforms and agencies offering various services.
The best influencer marketing platform in London is likely to be a matter of personal preference based on factors such as cost, selection of influencers, and the level of support offered. To choose an influencer search platform, consider the social media platforms you want to use, your budget, the type of influencers you're looking for, and the level of support you need. Overall, Ainfluencer.com stands out as a reliable free influencer platform, with a large network of UK influencers, a user-friendly platform, and tailored support for brands.
Top influencer marketing platforms in the UK
Many top agencies in the UK and London offer influencer marketing services. Some of the best include:
1- Ainfluencer

Ainfluencer is one of the leading influencer marketplaces that acts as a middleman that helps brands and influencers connect and collaborate with ease.
It offers insights into influencer data and pricing, making it easier for brands to evaluate influencers based on their past reviews, collaborations, and content. In a nutshell, Ainfluencer provides a simple end-to-end solution that streamlines the process of connecting with the right influencer for your product.
The marketplace offers a range of features, including influencer search, influencer marketing campaign management, escrow system, and analytics, making it easy for businesses to track their influencer marketing efforts.
Pros:
1- Easy to navigate dashboard
2- Walkthrough sessions
3- Affordable and customizable plans
4- AI-powered search engine and custom search filters
5- 24/7 customer support service
Cons:
1- Customer service and walkthrough sessions are not available on weekends.
2- The Social Shepherd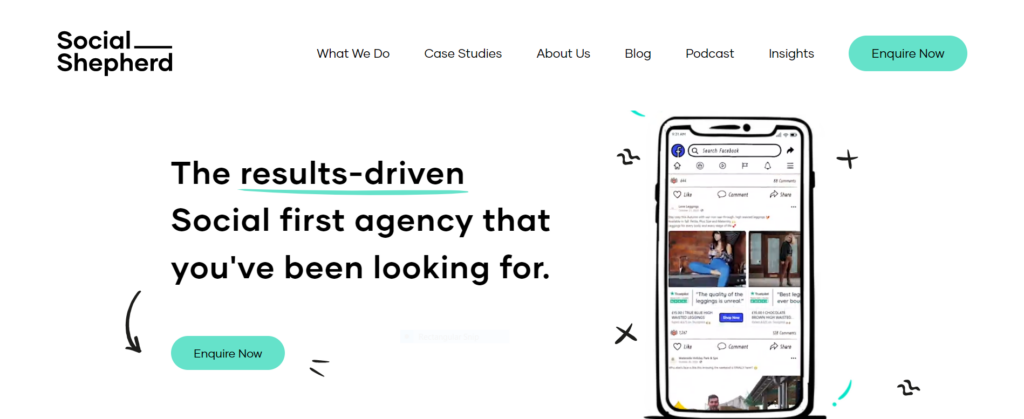 It helps design influencer marketing campaigns, always keeping an eye on performance and a positive return on investment.
Their influencer marketing team selects the best micro and macro influencers, social media platforms, and content types based on the marketing objectives and budget of the client.
Pros:
1- It combines data and platform knowledge to produce social-first video content in its creative studio.
2- trackable revenue across their client portfolio
Cons:
1- Weak relationship management
2- The support team is not always available
3- Buttermilk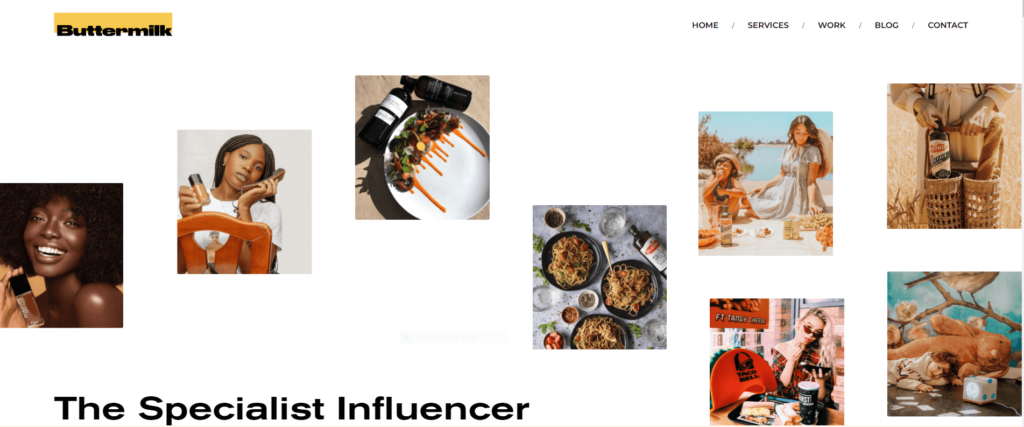 Buttermilk is an influencer marketing platform in the UK, London. They manage influencer marketing and brand fan campaigns for well-known companies like Dior, Boots, and Deliveroo. They run marketing on other platforms in addition to their emphasis on Instagram influencer promotions.
Pros:
1- End to end campaigns and guaranteed results
2- The experienced team with the best technology helps create on-demand branded content at scale
Cons:
1- Their customer support and product teams are not quick to jump on the issues.
2- There are not deep enough insights and analytics into the campaigns.
4- Traackr

An influencer platform that specializes in the beauty market is called Traackr. The website aids in finding the best talent who has experience working with companies like L'Oreal, Wella, Shiseido, Tatcha, and many others.
Additionally, it develops a campaign strategy, guarantees brand safety, tracks results, and does much more. It has offices in Boston, California, New York, London, and Paris.
Pros:
1- The platform is very user-friendly.
2- The database extends to many different areas.
Cons:
1- Filters could be more granular or more customizable.
2- Some of the brand safety filters are too sensitive.
5- Affable.ai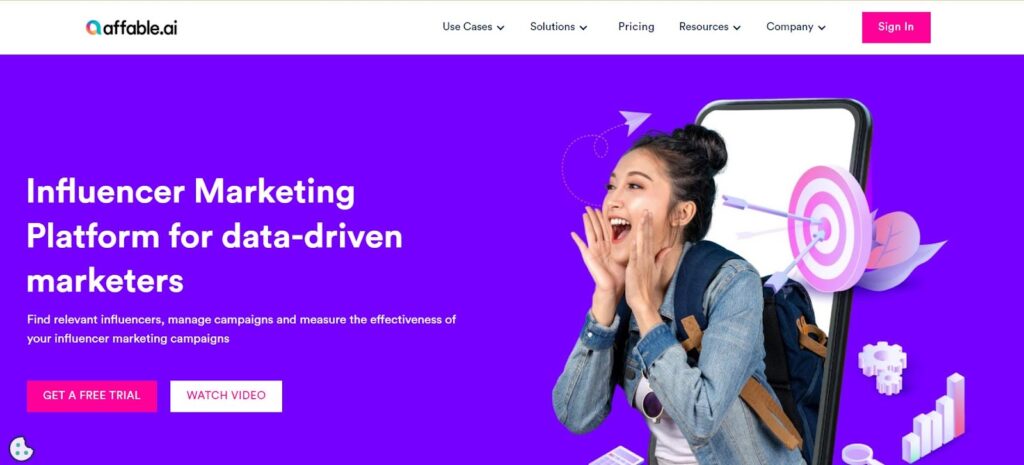 One of the top influencer marketing platforms, D2C brands, catering enterprises, and agencies is affable.ai. With data on more than 6M+ creator profiles, the platform's technology enables you to carry out a variety of activities, from finding and vetting individual influencers with the help of 20+ filters to measuring the ROI and the performance of the overall campaign. 
Pros:
1- Negative filters on search results excludes unwanted results.
2- Unique Reach feature
3- Track ongoing influencer trends on a weekly basis.
Cons:
1- Influencer data isn't aggregated across channels.
2- Lower tier plans are too limited.
6- Taggermedia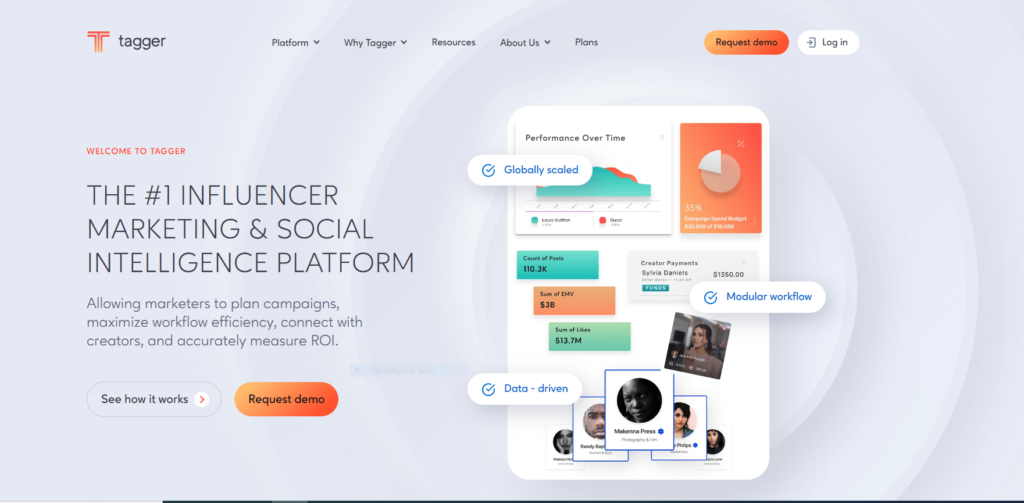 The Taggermedia influencer marketing website is used by brands to expand their campaigns. The company focuses on maximizing campaign ROI and has a database of more than 6 million influencers.
It offers you features like planning any campaign, learning about the customer insights such as behavior and purchasing trends, designing a campaign by discovering the right influencers, etc.
Pros:
1- Automated reporting
2- Over six million social profiles of brands and influencers with all the data
Cons:
1- Steep learning curve
2- Inaccurate categorization of influencers.
Our recommendation on the best influencer marketing platform
When it comes to influencer marketing, choosing the right platform is crucial for the success of a campaign. Each platform offers different features, pricing models, and target audiences, making it important to evaluate the options based on the specific needs of a business.
Ainfluencer, The Social Shepherd, Buttermilk, Traacker, Affable.ai, and Taggermedia are among the top influencer marketing platforms used in the UK, each with their own strengths and weaknesses.
Recommendations:
For businesses with a limited budget, Ainfluencer is an excellent option as it's a free end-to-end marketplace that offers full transparency for both brands and influencers. Ainfluencer's use of AI provides valuable insights into influencer performance, making it easier for brands to evaluate and compare different options.
Platforms like Taggermedia and Affable.ai may be a better fit for larger businesses or those with more complex needs. These platforms offer advanced features and a wider network of influencers, making it easier to scale influencer marketing campaigns.
For businesses looking to target specific niches, Traackr and Buttermilk offer focused networks of influencers in specific industries.
Conclusion
In conclusion, the best platform for a business will depend on its specific needs and goals for an influencer marketing campaign. It's important to consider factors such as budget, target audience, and the features offered by each platform to determine the best option.
FAQs
1- What is the current trend in influencer marketing?
The current trend in influencer marketing is toward authenticity and transparency. Brands are looking for influencers who are genuine and have a genuine connection with their followers. Micro-influencers and nano-influencers are also becoming more popular as they have a more engaged and loyal following.
2- How do influencers make money in the UK?
1- Sponsored content on social media platforms
2- Product reviews and endorsements
3- Affiliate marketing
4- Influencer events