Ecommerce is on the rise and with that comes an increase in competition. To stay ahead of the curve, businesses need to employ proper eCommerce marketing strategies that will help them rise to the top. In this article, we will discuss some of the top e-commerce marketing strategies for 2023.
What is e-commerce marketing?
Ecommerce marketing is the process of creating, managing, and executing a marketing plan for a company's online sales. It encompasses all aspects of reaching potential customers through online channels, including creating content, designing websites, setting up online stores, and conducting online marketing campaigns.
Ecommerce strategists must have an understanding of how to create effective search engine optimization (SEO) strategies and place ads that will attract potential customers.
17 best e-commerce marketing strategies + examples
Here are some of the best eCommerce advertising strategies that will help you boost sales.
Let's get to it!
1. Work with influencers
Influencer marketing is a powerful eCommerce marketing strategy.
Influencers are those people who have a large social media following and are well-known for their sense of style or for their opinions on certain topics. Because of this, they can sometimes help sell products more easily.
Influencers can be really valuable when it comes to ecommerce marketing ideas and help promote a product in a variety of ways, including blog posts, videos, and social media posts. By working with an influencer, brands can increase brand awareness and reach new customers.
Micro influencers who have 10K to 100K followers can be just as effective for your eCommerce advertising strategy. Users mostly trust micro-influencers more and are more likely to take action by Influencers' recommendations.
Ainfluencer is an influencer marketplace that makes Instagram influencer marketing much easier with its AI engine. It connects brands with influencers 100% FREE with no hidden fees. You can explore and invite thousands of influencers related to your niche. 
Check out this video to see how Ainfluencer works:
You are able to compare micro and macro influencers based on their followers, engagement rate, quality score, category, location, etc.
2. Use the power of video
Video is one of the most powerful ecommerce advertising strategies. It can be used to show your products in a unique way, capture customer feedback, and create a more emotional connection with customers.
By creating engaging videos, you can not only increase sales but also attract and retain customers and increase brand awareness.
For example, Mercedes-Benz used video marketing as part of its ecommerce marketing strategy. They Hired Loki the Wolf Dog and Kelly the owner, to make a video about their latest GLS model. It's an absolutely stunning video showing the two playing in the snowy wilderness in Colorado.
3. Create original content
Creating content that is interesting, informative, and entertaining will help keep customers coming back and encourage them to make purchase decisions. It's also important to produce content that reflects the brand's personality and tone.
Creating engaging content can be a challenge, but with a little creativity, it can be a cost-effective and successful ecommerce marketing strategy.
Not only will this help you attract more customers, but it can also improve your search engine ranking and create a stronger brand identity.
Among the best ecommerce marketing tactics is working on your blog. On Ainfluencer's blog, they focus on eCommerce, influencer marketing, and marketing in general.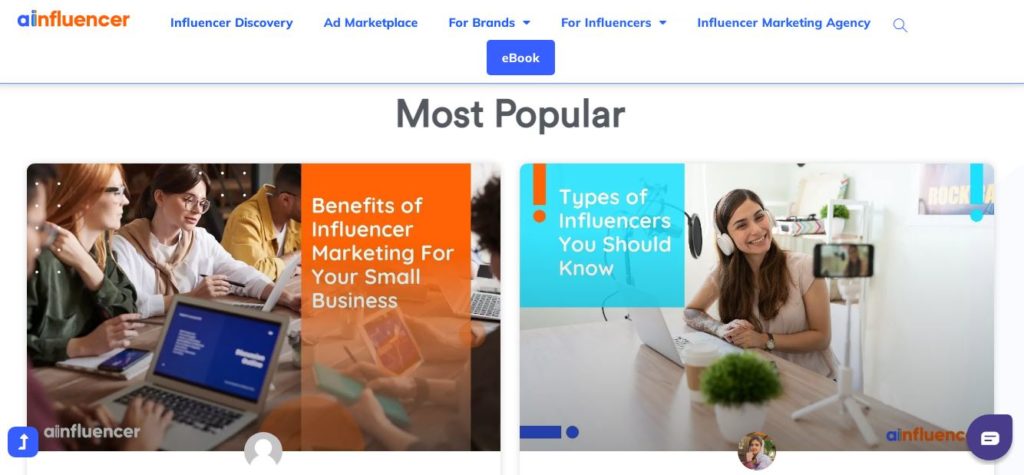 4. Optimize your ecommerce website with SEO
SEO is the process of optimizing a website for search engine crawlers and indexing. It is important to optimize your website for SEO since it can increase traffic and improve your website's ranking in search results.
There are many factors you can optimize for, such as keywords, titles, descriptions, and images. To get the most out of SEO, it is vital to have a plan and to regularly check your rankings.
5. Optimize your ecommerce website's layout
Layout plays an important role on an ecommerce website. By optimizing the layout, you can improve the user experience and drive more traffic to your store. Poor layout can cause decreased traffic, increased bounce rates, and decreased conversion rates.
Some common layout optimization techniques include changing the color scheme, using contrasty fonts, spacing out elements, and using graphic elements to break up the text.
IKEA is one of the websites where its information is organized into grids, making it easy to browse, and people can stop to specific topics of interest.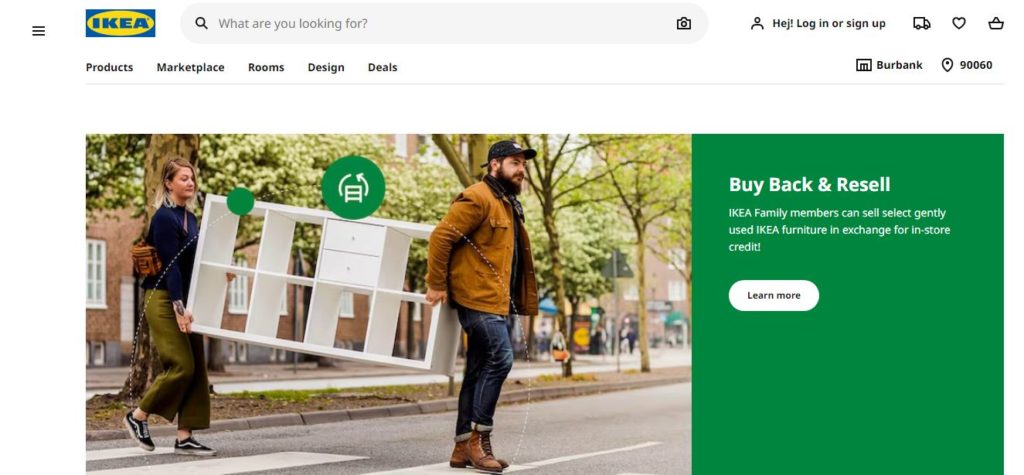 Here are a few tips to help optimize your ecommerce website's layout:
Make sure all your content is easy to find and navigate.
Use clear and concise menus and submenus to help shoppers find what they're looking for quickly.
Use a consistent design theme throughout your website to create a cohesive appearance.
Use fonts that are legible and visually appealing.
Use a clear call to action. Make it easy for people to find what they're looking for by using clear, straightforward CTAs.
Make Your Website Mobile-Friendly
Is your site responsive?
Among the most important ecommerce marketing tips is to create a mobile-optimized site. There is no doubt that mobile devices are a powerful tool for marketing and business purposes.
Mobile-friendliness is a web page ranking factor. This means that, no matter how valuable your content may be, your site won't rank well on search engine results pages if it's not mobile-friendly.
Mobile-friendliness goes beyond this, however. Close to 10% of the world's population has some form of disability. Yet, only 3% of websites are configured in a way that will allow said users to fully access them. The disabled community's buying power is half a trillion dollars. If your mobile app isn't created with them in mind, disabled users, specifically those with motor impairments, won't be able to properly access them. Make sure to space out buttons and links so that those with limited motor abilities can click on the link they intended to. You can use this free web accessibility checker tool to check whether your site is currently accessible.
6. Include reviews on product pages
Including reviews on product pages can help customers make better decisions about whether or not to buy a product. Not only will they know what others have thought of the product, but they may also find helpful information such as how to use the product or whether it's worth the price.
Providing customers with unbiased opinions can help to improve website traffic and customer satisfaction. Furthermore, including reviews on product pages is a great ecommerce marketing tactic to improve your search engine ranking.

7. Market on social media
In today's world, it is more important than ever to be able to reach your target audience through the use of social media. The benefits of using social media for marketing are numerous and include the ability to connect with potential customers on a personal level, as well as increasing brand awareness and visibility.
However, before you can start using social media for your ecommerce marketing plan, you first need to develop a strategy.
Social media marketing can be a great ecommerce promotions strategy to connect with customers and promote your products. By using social media platforms like Instagram, Facebook, TikTok, etc, you can create positive customer relationships and increase sales.
Additionally, social media marketing can help you learn about your customers and how they use your products. In order to successfully market your ecommerce business through social media, it is important to have a plan and know what platforms to use.
8. Create a shoppable Instagram
Instagram is a powerful social media platform for businesses of all sizes. It can help promote your ecommerce store and connect with potential customers. There are many ways to use Instagram for your business, but one of the simplest is to create a shoppable Instagram account.
This will allow you to showcase your products in a fun and attractive way, and encourage people to buy them.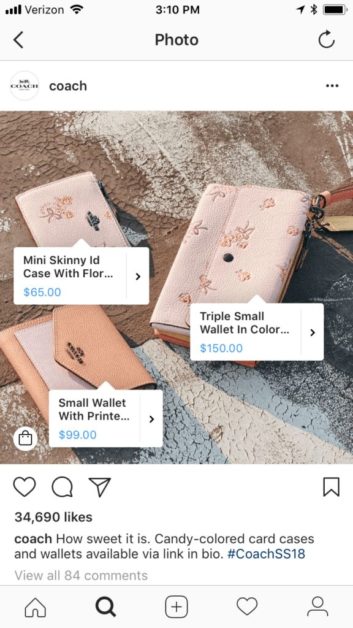 9. Advertise on podcasts
Podcasts are a great medium for ecommerce promotions strategy since they are short, engaging, easy to produce, and have a high audience reach. There are many podcast networks that you can advertise with, and each has its own unique targeting options.
Creating your own podcast and promoting it on the network of your choice is one of the most effective ecommerce marketing ideas.
If you're looking to advertise your ecommerce business on a podcast, there are a few things to keep in mind.
Make sure your ad is relevant to the show.
Be sure to target your ads to specific listeners.
Keep it short & simple.
Use emotion and be authentic.
Some tips for advertising on podcasts include creating a good podcast pitch, selecting the right topic, and targeting the right listeners.
Additionally, it's important to create a strong media plan and track results to ensure that your investment is worth it.
Note that all successful podcast ads have the same things in common, they resonate with their target audience, among many other things. an ad that doesn't resonate with your audience (or the host) is a waste of effort and investment.
10. Don't forget local marketing
Local advertising is one of the most overlooked ways to grow a business. While there are national campaigns and advertising efforts, many businesses forget that they have a local presence.
Local marketing can be as simple as printing your company's name in local newspapers, setting up a booth at local events, or sponsoring a community charity. By being involved in your community, you will not only generate new business but also build customer loyalty. You can also find local influencers to do the marketing for you.
HomeGoods is one of the largest retail chains that specializes in home decor and furnishings. When opening a new branch, Homegoods partners with local influencers relevant to design and home decor to attract the attention of local communities.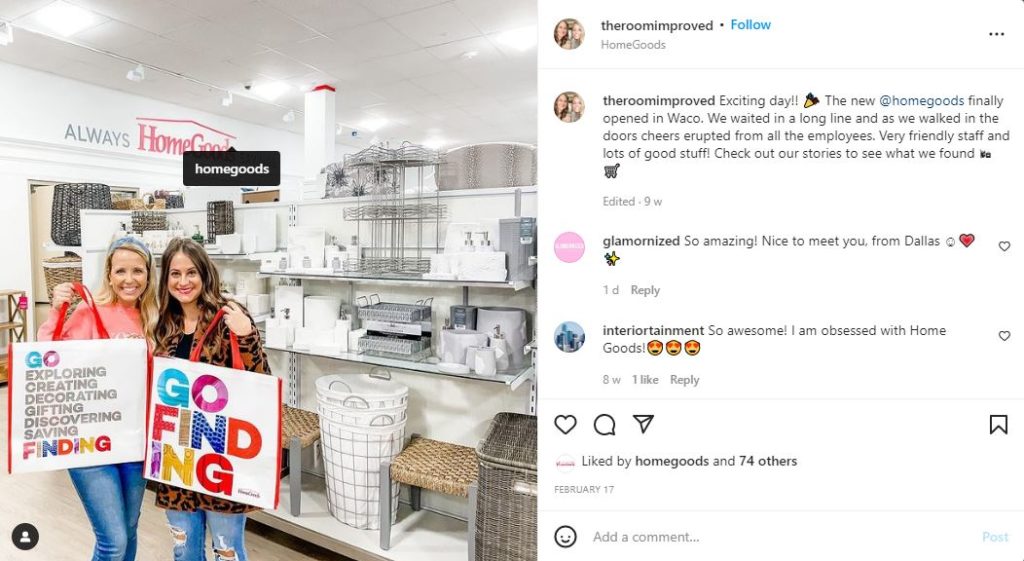 11. Reward your loyal customers
Rewarding your loyal customers with perks such as discounts, free merchandise, or even a free service is among the greatest ecommerce marketing tactics. This will encourage them to continue doing business with you, and may even result in them referring new customers your way.
Regular customers are the lifeblood of any small business. Treat them right and they'll be sure to return, often telling their friends and family about the great experiences they had at your store. Here are some ways to reward your loyal customers:
Give them a discount on their next purchase. This will show that you appreciate their loyalty and that you're looking out for their interests.
Invite customers to try new products and services and make them be your firsts.
Make a special effort to be accommodating when they come in.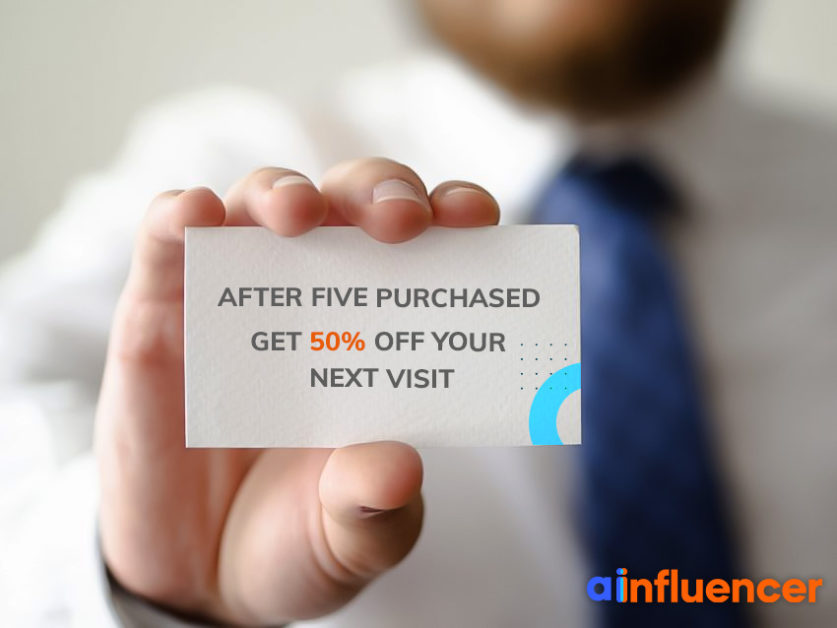 12. Start an affiliate marketing program
There are a number of affiliate marketing programs that are available for ecommerce promotions strategy. Some of the most common affiliate marketing programs include those that offer a commission on sales generated by the affiliate's customers.
There are affiliate marketing programs available that allow you to create a link between your website and the affiliate program. When someone clicks on the link and buys the product, you will earn a commission. There are also programs that allow you to earn commissions by referring customers to the affiliate program.
With many affiliate marketing programs available, choose the one that is best for your business.
One of the most famous affiliate program examples by far is the Amazon affiliate referral known as the Amazon Associate program. In fact, it was the first online affiliate marketing program in the world.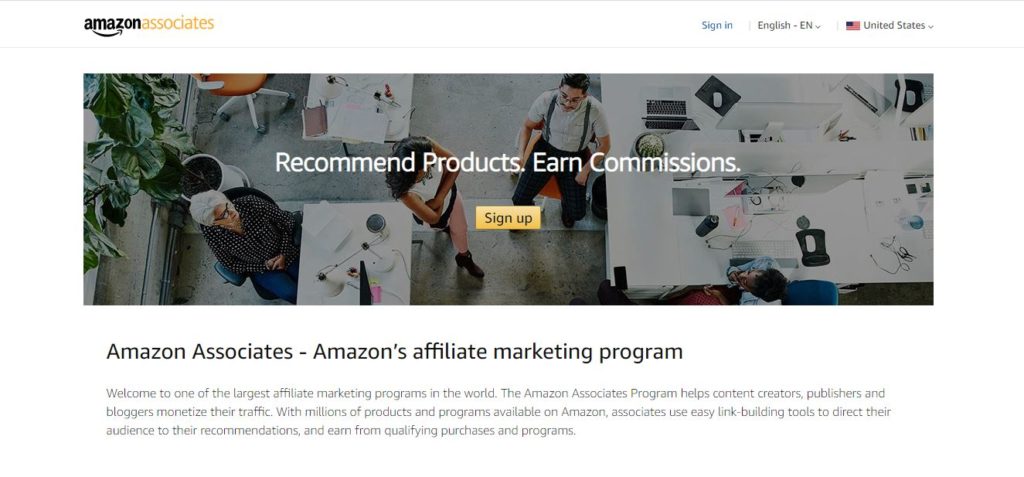 13. Focus on customer experience
Ecommerce customer experience refers to all the ways customers interact with and use an online store. In the end, an ecommerce marketing strategy is all about understanding and meeting the needs of customers.
Whether it's creating an intuitive shopping experience, providing helpful customer support, or building a relationship with your customers that lasts long after they've made a purchase, your focus on customer experience will set you apart from the competition.
In order to create a customer experience that stands out, businesses need to focus on four key areas: product quality, shipping time, navigation, and communication.
By honing in on these areas, you can create a consistent and positive customer experience that will attract new customers and keep current ones loyal.
Here are some tips for improving customer experience in your ecommerce marketing plan:
Take the time to understand your customers. Get to know their needs and wants, and find ways to meet those needs. This will help you build trust and loyalty with your customers.
Make sure your website is easy to use. If customers have trouble finding what they're looking for, they may be less likely to return.
Listen to feedbacks. When customers have issues with your product or service, be sure to respond quickly and address their concerns.
Create an emotional connection with your customers.
Make sure your customer service is responsive and helpful.
14. Facebook and Instagram ads
Facebook and Instagram are two of the most popular social media platforms with powerful advertising capabilities.
Instagram and Facebook ads are an effective way to reach out to potential customers and drive click-through rates (CTRs).
The platform provides detailed targeting options that allow businesses to specifically target users based on their demographics and interests.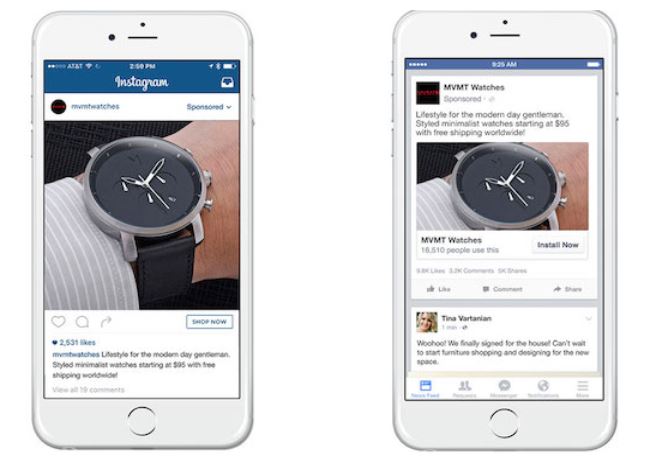 15. Google Adwords
Google Ads is a paid advertising platform that allows businesses to display ads across other Google platforms. The program offers a variety of advertising options, from text-based ads to display ads, with different prices for each type.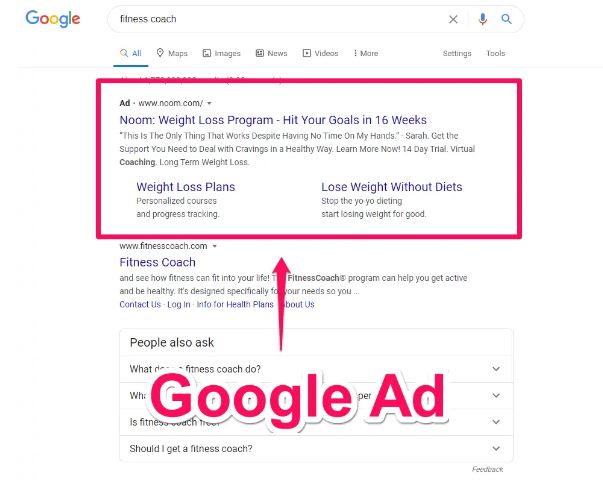 16. Recover abandoned carts with email offers
If you find an abandoned shopping cart, there's a good chance that there is something valuable inside of it. Abandoned shopping carts can be a treasure trove of forgotten items, so it's worth considering whether you should recover the cart and sell the contents or simply leave it where it is.
There are several ways to recover an abandoned shopping cart, but the most common way is to send an email offer to the person who abandoned it.
By creating an email offer, you can tempt customers who have not logged in for a while or who have abandoned their cart to return. You can also encourage customers who have already abandoned their cart to complete their purchase.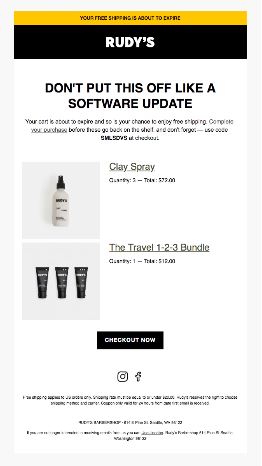 17. Target virtual reality technologies
Virtual reality technologies are becoming increasingly popular ecommerce marketing strategies as a way to increase brand engagement and improve the shopping experience.
They can help brands create a more immersive online experience, making it easier for customers to find what they're looking for and encouraging them to make purchases.
Some of the most popular VR platforms for ecommerce include Oculus Rift, HTC Vive, and Samsung Gear VR.
Lowe's Innovation Labs is introducing the second generation of Lowe's Holoroom, an in-store and take-home virtual reality design and visualization tool that enables customers to envision the room of their dreams.
Customers can design their kitchen or bath and view it in VR using Oculus Rift in-stores, and take home a free Google Cardboard viewer to enjoy their room design whenever and wherever they choose.
This technology has the potential to be used for a variety of purposes, including product demos, sales pitches, and even customer service interactions. VR technology allows users to experience a simulated environment, often involving the use of special goggles or headphones.
Conclusion
The 17 ecommerce marketing strategies listed in this guide highlight a variety of options that range from free and instantaneous to those that will take months and thousands of dollars to implement.
Always remember! What may work for one eCommerce company may not work for another, so cherry-pick from strategies to form a key set that you think will drive the most ROI, lead to the highest sales, and generally be favorable for your brand image.
Our final eCommerce marketing tip is to keep abreast of what your competition is doing. Explore how to use these insights and improve your own eCommerce marketing strategy.
1- What are the 4 types of marketing strategies?

There are four basic types of marketing strategies: product, price, place, and promotion. Each has its own advantages and disadvantages. It's important to use the right strategy for your product and market it effectively to reach your target audience.

2- What are the best ecommerce marketing strategies?

Some of the most common ecommerce marketing tactics include creating a website, running ads, promoting products on social media, and building an email list. It is important to choose the right strategy for your business and to test different methods to see which works best.

3- What is the difference between a website and a blog?

The main difference between a website and a blog is that a website is designed to display static content while a blog is designed to be read and edited by the author. Websites are also more commonly used to sell products or services, while blogs are used to share information or ideas.