Influencer marketing is the best way to build brand awareness. This type of marketing takes advantage of an influencer's large network to promote brands to new audiences.
Stats show that 67% of marketing and communications professionals engage with influencers for content promotion. Influencer marketing is predicted to explode in the coming years, and is on track to become a $15 billion dollar industry by 2022. In fact, 63% of marketers intend to increase their influencer market budget in the next year. Brands on every scale are investing in influencer marketing with great success.
Marketers looking to build brand awareness through social media should consider influencer marketing. Through leveraging the authority and loyal audiences of influencers, companies can expand brand awareness, gain trust, and tap into new markets.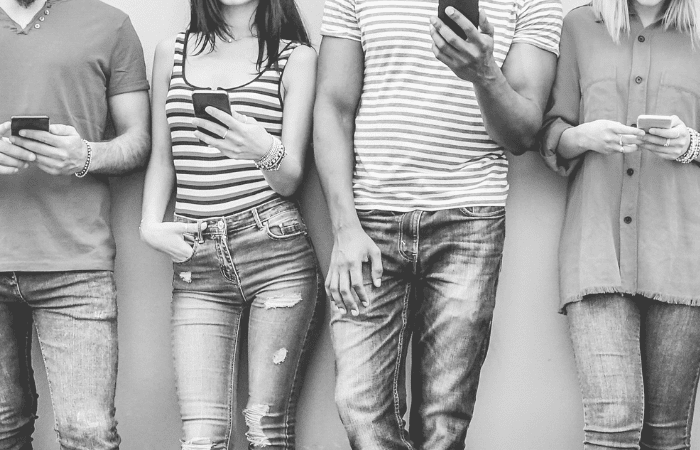 Why is influencer marketing important?
Influencer marketing is the fastest growing marketing strategy. Combining traditional word of mouth marketing with social media, it enables brands to effectively reach new and existing markets.
81% of people use Instagram to help research products and services, a number that is steadily rising. Influencers help brands get discovered by this willing audience by building a strong, trusting relationship with their following. People trust and respond to the authentic voices of influencers, a trust that is transferred to the brands they promote.
In influencer marketing, brands and influencers determine the customer journey for both new and current audiences by executing various marketing activities to reach their goals. This bi-directional collaboration is highly effective, helping brands attract more followers, increase brand trust, and boost product sales.
Content tips for influencer marketing collaborations
The most significant thing is influencers' content that contains a meaningful value and goes around social media marketing skills. The main thing that makes their content so great is taking advantage of social media inspiration. In fact, this type of inspiration comes out of the creative mind with a mixture of marketing tools and features.
The next thing about content marketing is generating authentic content that drives the brand's message and then expresses the product or offers satisfaction.
At this level, influencers and brands need to know more about their audience and discover their interests to deliver it with the right content strategy.
Make the most of the Instagram carousel
The Instagram carousel is the key to showcase how people can use your product in your Instagram feed. It is also a good idea to use it as some important useful content strategy for Q&A, before and after scenes, and user-generated content.
Use Instagram stories tips and highlights
Instagram stories tips are also essential to help influencers with content creation because it makes brands interactive. Influencers now have a creative marketing tool to drive more engagement because the Instagram story features make them easy. Leverage polls, hosting Q&A questions, playful stickers, and s showing behind-the-Scenes are great examples of producing consistent connection with the audience.
Invest in professional photography
When 72% of Instagram users make purchasing decisions based on something they see on Instagram, Photography is the best part of content marketing that influencers need to promote brands. When a newcomer comes across brands Instagram profilers, the first thing that draws people's eyes is a compelling Instagram feed. So, it is a great way to show off products and services to keep users engaged
West Elm is a homewares brand that takes advantage of the use of influencer-generated content. This innovation emerges from these three methods to build brand awareness on Instagram, such as user-generated content,t story highlights, high-quality photos to reach the top of the world.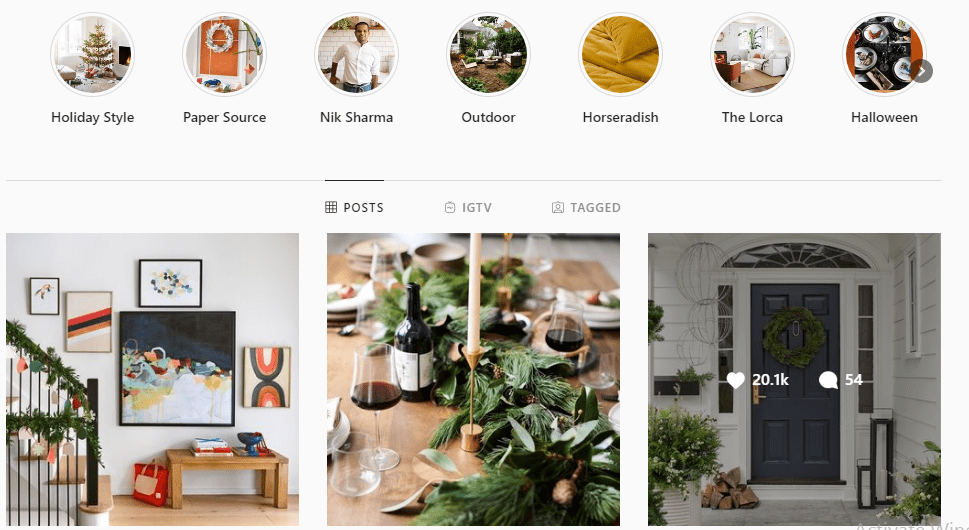 Run contest or giveaway to build brand awareness
Instagram businesses that run contests can obtain 70% grow brand awareness than those that don't hold contests. When it comes to holding an Instagram contest, you can achieve more users to engage with your brand. It is highly recommended that brands join the influencer marketing campaigns to gain more followers and increase sales.
Leveraging contests and giveaways are the key influencer marketing strategy after rich content creation. The contest strategy approach will open up a way for influencers to come up with new ideas to offer a discount, free product, or delivery.
An influencer marketing campaign is the best marketing strategy to promote brands because it provides a win-win game that leads to competition on giveaways and contests. Most of the time, social media influencers use their thoughtfulness and innovative ideas to invite customers to contest or giveaways.
In the contest strategy, influencers provide different content for every social media platform to create engaging conversations. Influencers know promoting products on each social media needs a particular content strategy.
Ideal tips for running Instagram contests
Write a clear in detailed description for your contest
Focus on giving away products that are relevant to your target audience
Show giveaways' worth to generate higher engagement rate
Know how to announce the contest
Here is an example of a nano-influencer who takes the right path through Instagram contest marketing to promote a brand product by defining rules of this giveaway:
Do not underestimate the power of referral marketing programs?
Referral marketing is another best way that brands use to turn your loyal customers into brand ambassadors. In this marketing method, a business intentionally runs a referral marketing campaign on multiple social media channels with influencers' collaboration to build brand awareness. In this way, influencers promote brand products or services by using referrals from their existing followers; also, influencers support a product to their followers.
It is similar to mouth- marketing that can motivate people to drive sales and help the business reach their marketing goals on any scale. So, brands consider a brand ambassador program to team up typically with micro-influencers to grow their brand awareness.
In that case, mostly brand ambassadors can package products surprisingly that it makes for an interesting unboxing video.
Some brands target big influencers on YouTube to review their products or services by sharing their referral links in the description. They offer a discount to their viewers if they redirect to a brand website. On the other hand some small brands are moving towards nano-influencers due to their cost-effective fee and the higher engagement rate.
Other brands might dedicate a landing page that provides a place for your contacts to give you their friend's information. Page on their website for the referral program with all the details about joining. Ideally, influencers should include a button they can use to send people back to target website
The best way is to dedicate a promotional code for each influencer to share with their followers via their Instagram stories. The promotional link grabs more attention and tempts them to tap the link or use the code.
Natasha Kristyn attends a referral program to inspire her followers with a unique promo code to buy the product.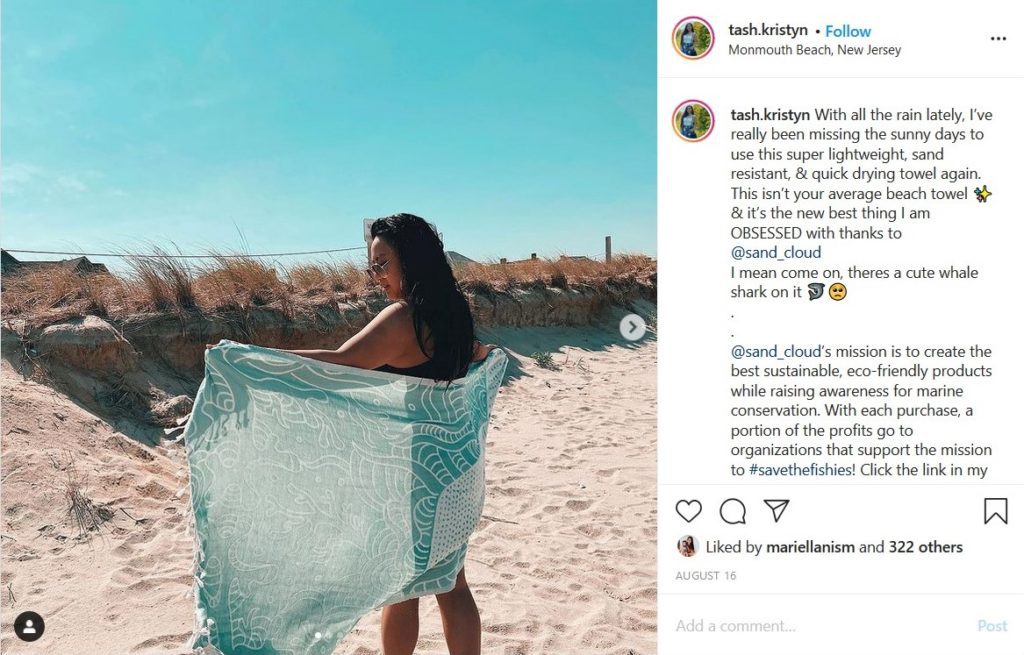 All in all, Influencers play an internal role in marketing your social media business to convey your brand personality and building your brand awareness but as a brand, you need to know an influencer marketplace to make a smooth way in finding the best Instagram influencers via a simple smart influencer marketing app.