Do you want to easily take your business to the next level? Are you serious about building a career online? If your answer to these questions is a resounding "yes!" then your next step is to create an awesome influencer media kit ASAP.
Although a media kit alone doesn't guarantee paparazzi-like coverage for your products, having one will help make your online presence bigger. Media kits help you plan things like the products you'll promote, the services you offer, your goals, your future partnerships with brands, and more.
So, by creating a media kit, you can legitimize your online presence and increase collaborations with other influencers, brands, and media campaigns.
Here, you'll learn what a media kit is, how to make a media kit, and what to include in your media kit.
Let's get started!
What Is a Media Kit?
A media kit – also called a press kit – is basically a business card that contains high-level information about your online presence. This can include websites, social profiles, statistics, achievements, goals, etc.
A media kit for influencers basically creates and combines testimonials, your work history, and other relevant facts into one document.
Your media kit can be an effective way to show off cool collaborations that you've had, marketing campaigns that you've been involved with, or the vibe your profiles give off.
Whether you are a blogger, vlogger, photographer, or videographer, having information about yourself in one place makes it easier to give people a sense of what you're about.
Why Do You Need a Media Kit?
Simply put, an influencer media kit helps you stand out in the world of influencer marketing.
Because brands often ask influencers that they want to work with for media kits, not having one could prevent you from making money and landing a gig.
And contrary to what you might expect, you don't need hundreds of thousands of followers to become an influencer.
Most brands prefer to work with micro or nano-influencers because they have high engagement rates for their audiences.
So if that belief has stopped you from making a social media kit in the past, don't let it anymore!
Note: There are a number of influencer marketing platforms but Ainfluencer is leading the pack. Have you already created your Instagram media kit? Show your media kit to awesome brands and get paid to sponsor these brands on your Insta profile. 
Ainfluencer – The Best Influencer Marketplace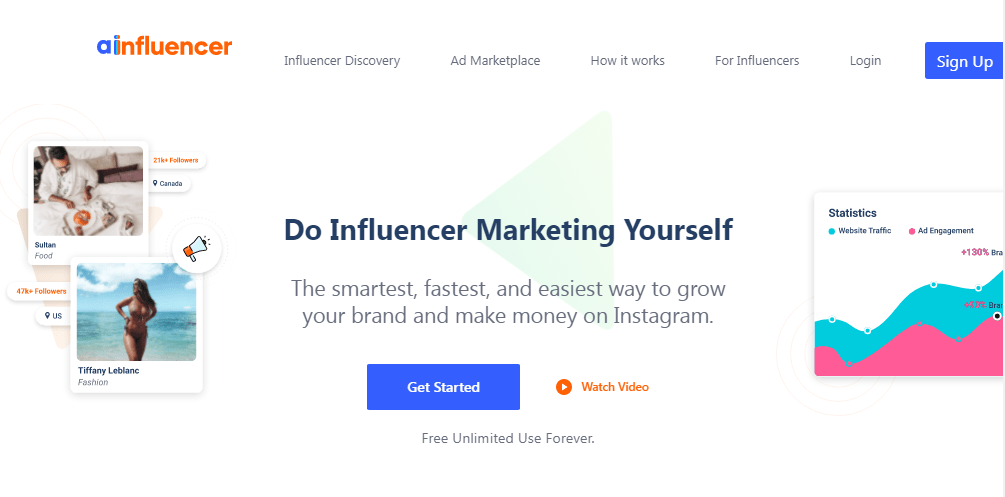 This influencer marketplace is the easiest way for both brands and influencers to meet and make deals.
Let's take a quick look at the ways you can take advantage of Ainfluencer either as a brand or influencer:
As a brand:
Our DIY marketplace enables brands to find, connect, and work with Instagram influencers. If you're a brand that wants to leverage Instagram influencers to grow your business, then all you need to do is to sign up on Ainfluencer's website for free.
Then, create your ad in our marketplace where thousands of qualified influencers can make offers on your company and products. When you're done with your ad, you can explore and invite other influencers on our AI-powered search engine.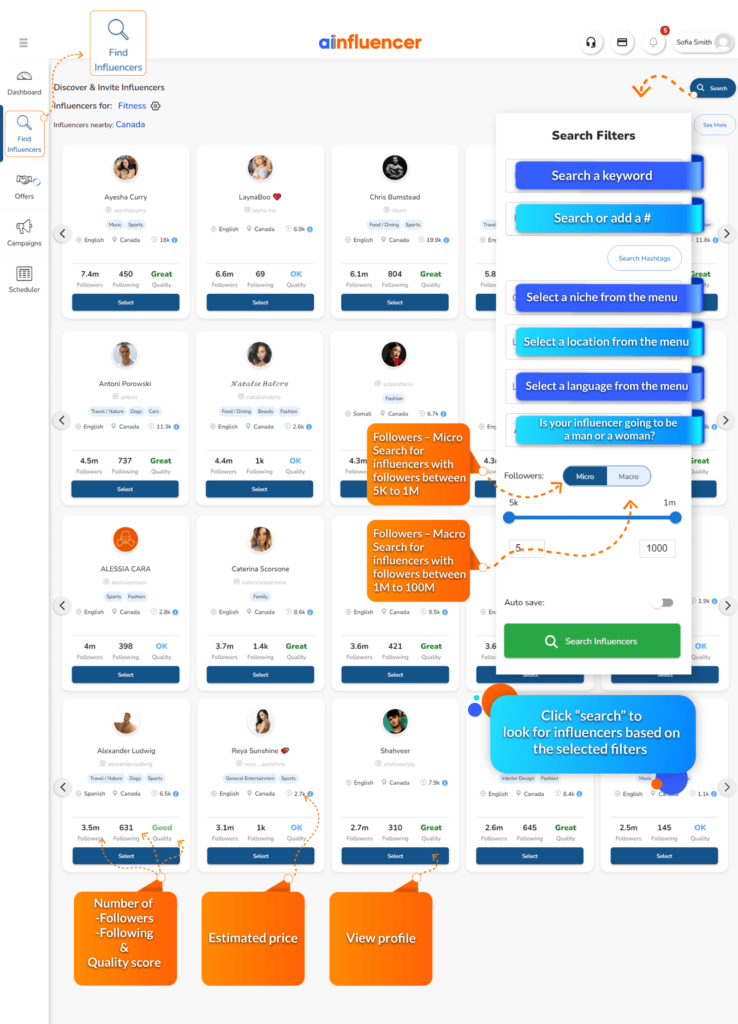 As an influencer:
To access the Ainfluencer marketplace, download the app – available for both Android and iOS users. After downloading the app, create your free account, connect your Instagram account to the platform and explore brands looking for talented influencers.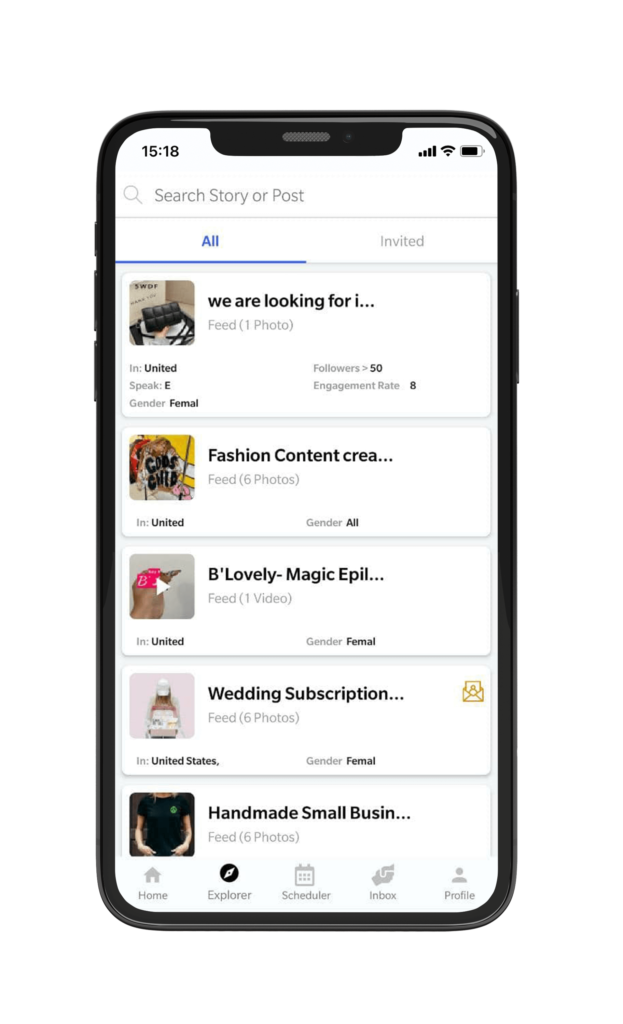 Under the "Explorer" tab, click "Invited" to review which brands have reached out to you.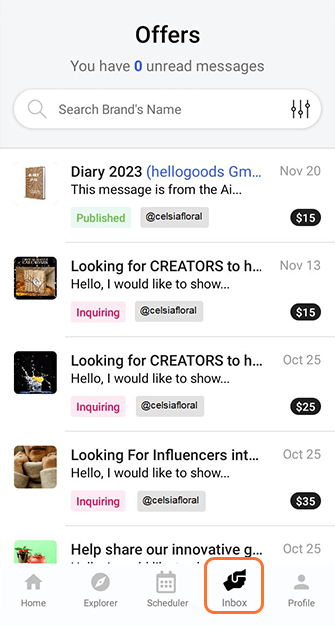 How to Make a Media Kit?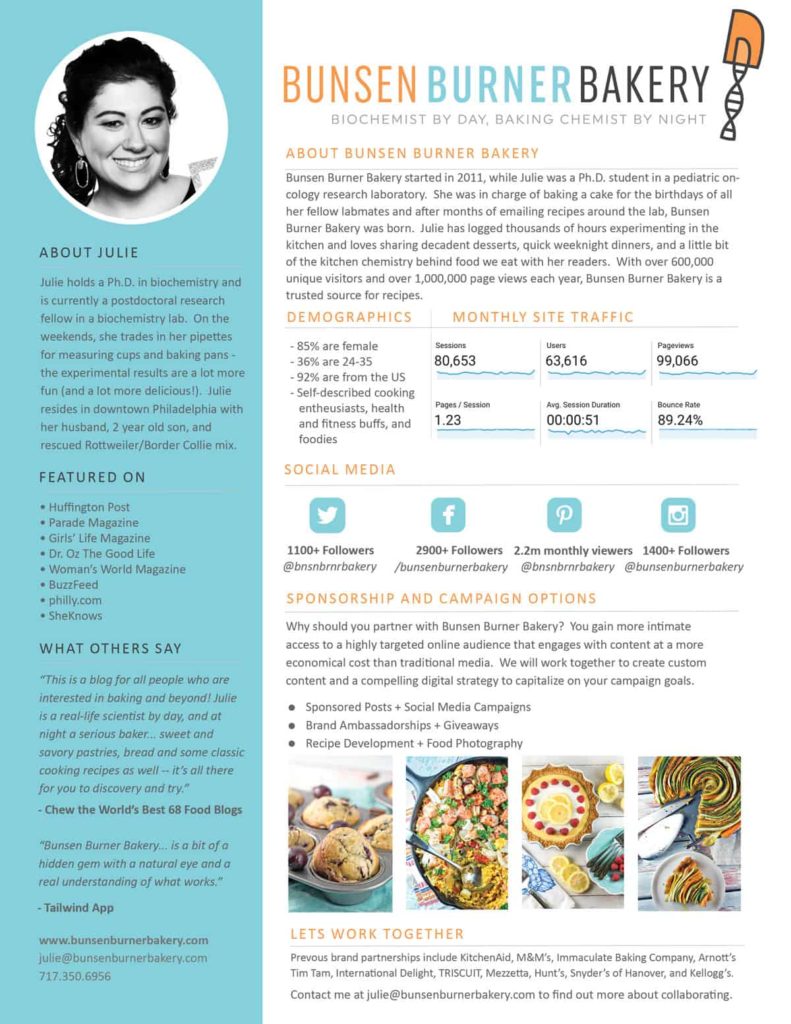 To recap, media kits can help you promote yourself to brands by sharing your credentials and aesthetics.
To create a media kit, you can download a free media kit template from somewhere like Canva and personalize its design with your information, specific fonts, colors, and photos. Or take the following steps to see what to include in a media kit and start creating one.
In this blog post, we'll walk you through each section of what you should include in your influencer media kit to show you how you can create an effective one.
1. Biography or About Us
Your media kit's bio is the very first thing a brand/business is going to read as soon as they open your social media kit – so make sure that you introduce your name, your logo, and your mission in this section.
Don't forget to incorporate your brand's colors, fonts, and specific visual distinguishing features to reinforce your brand's identity in your media kit.
2. Contact Information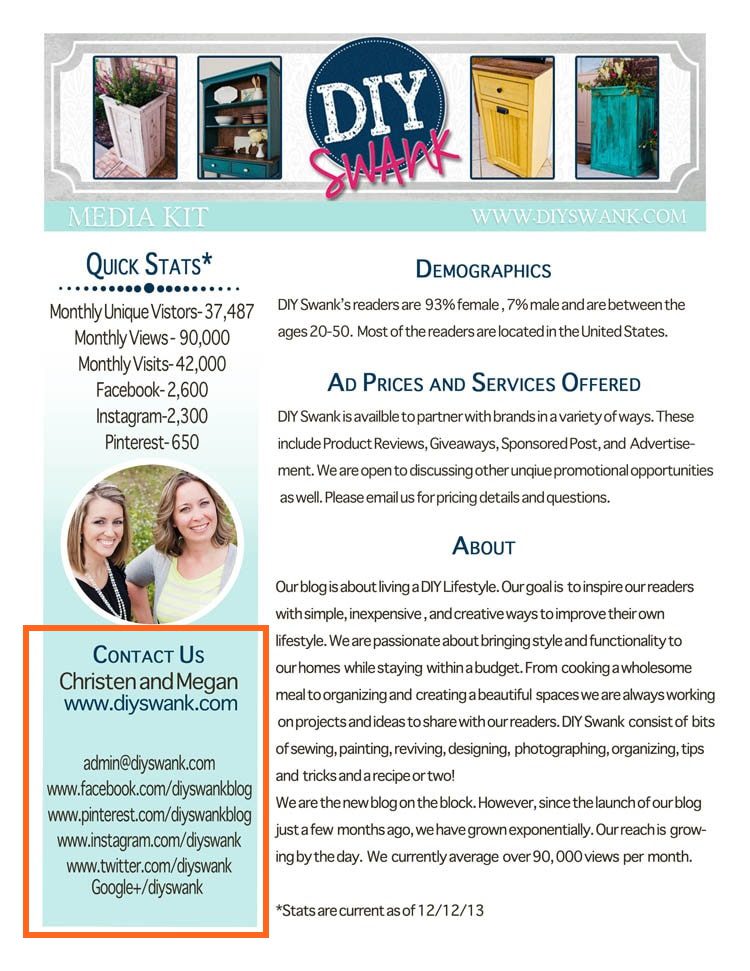 Your media kit needs to include your most up-to-date contact information.
Give them your email addresses, direct phone number or links to websites like LinkedIn that reflect your business.
3. Statistics
Scan your social media accounts to collect data that reflects your online behavior – like your followers, engagement rate, etc. This information is arguably the most important and is the easiest way for brands to get an idea about what you can offer. Stats give your media kit credibility.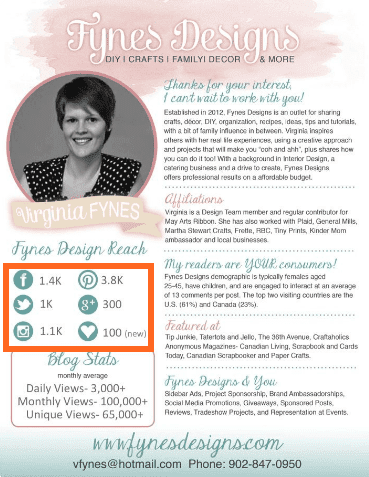 4. Previous Partnerships and Testimonials
If you're an established brand or influencer, use your previous collaborations to show your experience. If you can, include the results and outcomes of your collaborations, such as engagement rate, link clicks, or revenue. Think of this as a tactical case study where you show how you've succeeded in the past and how you can do it again!
Another powerful tool to better position yourself is sharing a testimonial from someone who has worked with you.
This way, potential brands can trust that you'll do a good job.
5. Audience Demographics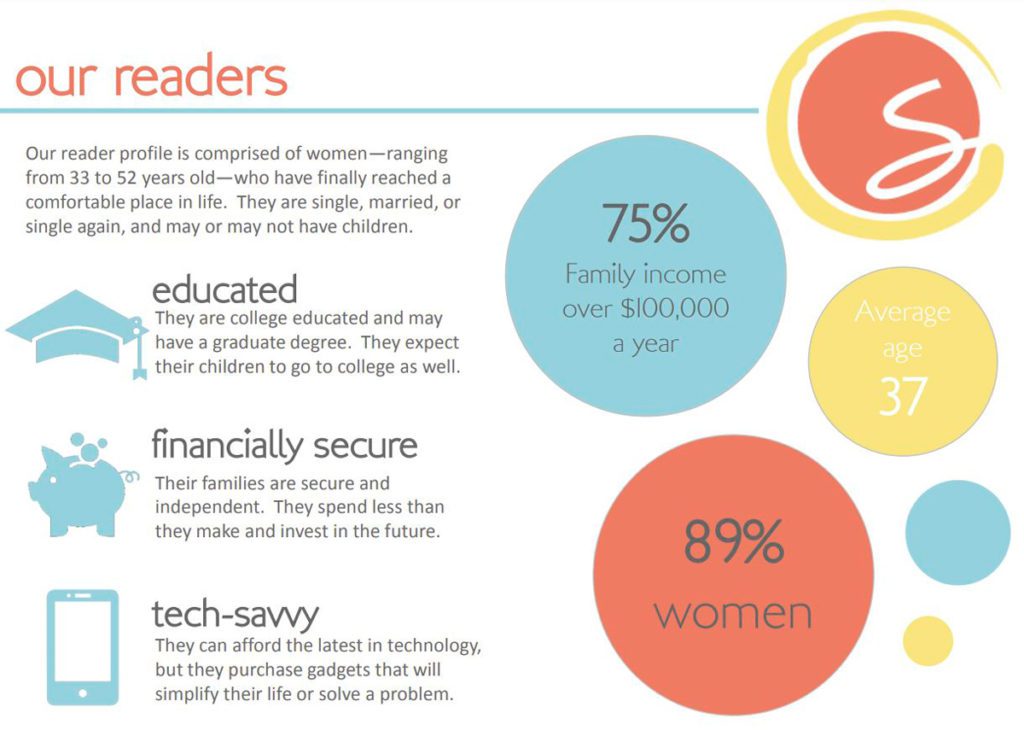 Ensure you put bite-sized information about your audience within your media kit.
Businesses and marketers need to know audience demographics if they want to make the most of their ad campaigns. Try to include answers to questions like:
Who is your primary audience?
Where are they from?
What do they look like?
Why do they use your platform?
6. Your Newsletters
If you're a brand or an influencer that has company newsletters or a blog, make sure you add these to your media kit. New product launches, earnings reports, awards, and awesome content can all be super beneficial pieces of news to show how your brand is progressing.
7. Headshots
Give your media kit a nice headshot introducing yourself on a more personal level to the companies that you're trying to reach out to. Looks are important on social media.
Conclusion
Hopefully, now you're all set to make a solid social media kit!
Creating a media kit can definitely come in handy when introducing yourself or your brand to companies that you'd like to work for.
And then you're on your way to landing a successful promotion.