We all know that fashion and style have no boundaries. So, what do you consider as the finishing touch for your style? While many people rely on shoes to complete their look, for others, it's all about the purses they choose. Various purse brands not only assist you in making a choice but also guide you in selecting the very best among all the available purses.
Whether you're an influencer seeking the best purse brands for collaborations or a style-conscious individual who values trends, knowing the top purse brands from around the world is essential. In this article, we'll introduce you to some of the finest purse brands.
15 Best Purse Brands
As mentioned earlier, a purse can play a crucial role in finishing your style. Selecting the perfect bag is equally important. That's why we've curated a list of the best purse brands to help you find the ideal bag for your unique style or even collaborate with the brands as an influencer.
1. Chanel
A French luxury fashion house established in 1910 by Coco Chanel in Paris, remains privately owned by the Wertheimer family. Since 2018, it has been located in London. Chanel focuses on women's ready-to-wear, luxury items, and accessories, and it collaborates with Luxottica for eyewear under its name and branding.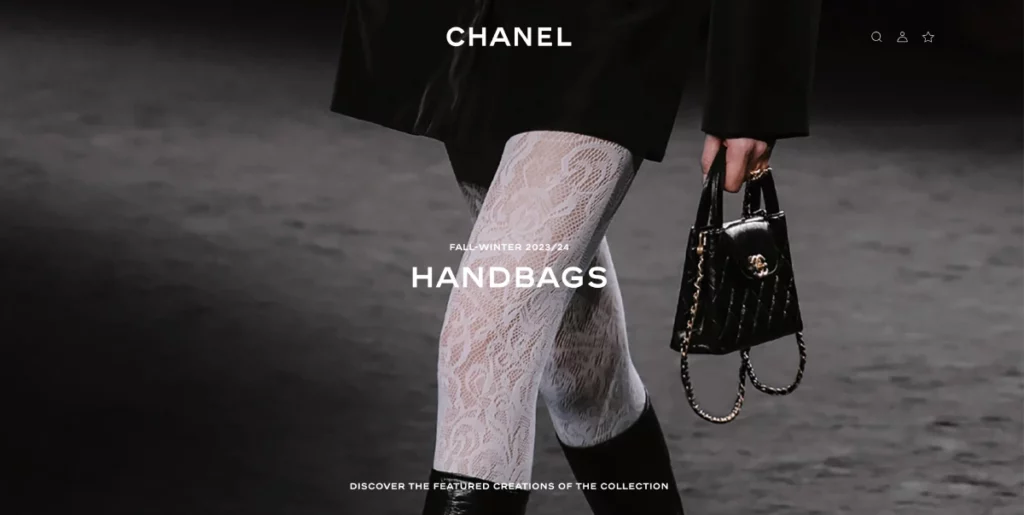 Chanel puts a lot of effort into making their purses. They use the best textiles and skilled artisans in Europe. Whether it's their famous 2.55, the Boy, or the Flap, all their purses are a mix of handcrafted and machine-made parts, maintaining the highest quality standards set by the brand.
If you're curious about the materials of this popular purse brand, untreated calfskin is a universal choice. It's smooth, has a fine grain, and offers a bit more durability compared to lambskin. For a vintage look, aged calfskin is another highly regarded leather, commonly found on Chanel's 2.55 Reissue bags.
So, Chanel bags are renowned for their top-notch materials and superb craftsmanship. The brand utilizes premium leather and hardware to fashion timeless designs that can endure for years. As you can suppose from the name, Chanel is undeniably one of the most expensive and, of course, popular purse brands.
2. Hermes
This brand's bags feature Barenia leather in some of their designs, and it's among the most expensive and exclusive materials in the world of purses. So, it's not surprising that Hermes is among the most expensive purse brands. Furthermore, many Hermes Birkin bags are adorned with diamonds and equipped with white gold hardware, significantly boosting their value.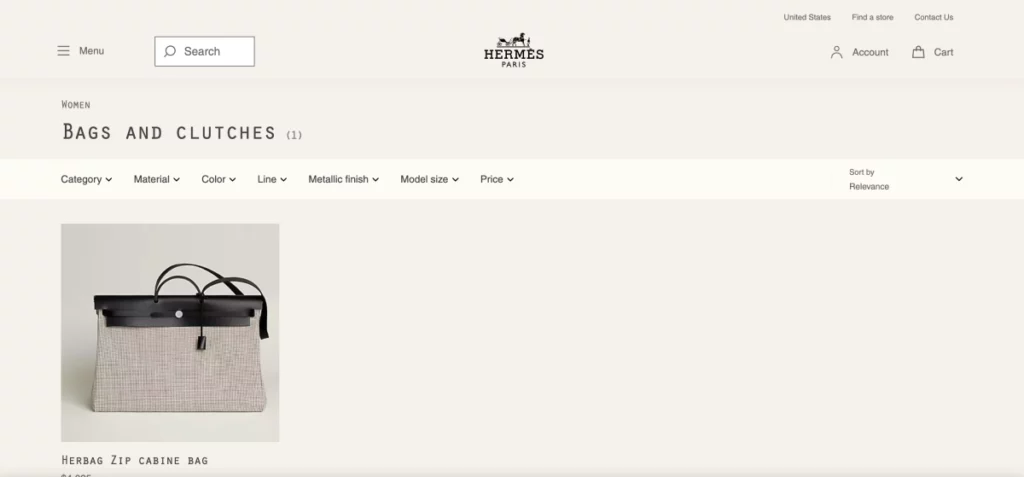 The majority of their bags are crafted from various types of calfskin, while others are made from exotic skins such as crocodile, alligator, ostrich, and lizard. Hermès boasts its own tanneries worldwide, allowing them to select the finest skins for their bags.
Ever wondered why Hermès products come with such a big price tag? It's because almost all of their items are handmade. This luxury brand takes great pride in its exclusive creations, and the craftsmanship involved in making these goods is regarded as an art form in itself.
3. Gucci
Guccio Gucci known as Gucci, is an Italian luxury fashion brand headquartered in Florence, Italy. They offer a range of products including handbags, ready-to-wear clothing, footwear, accessories, and home decor. Gucci also licenses its name and branding to Coty for fragrances and cosmetics, marketed as Gucci Beauty.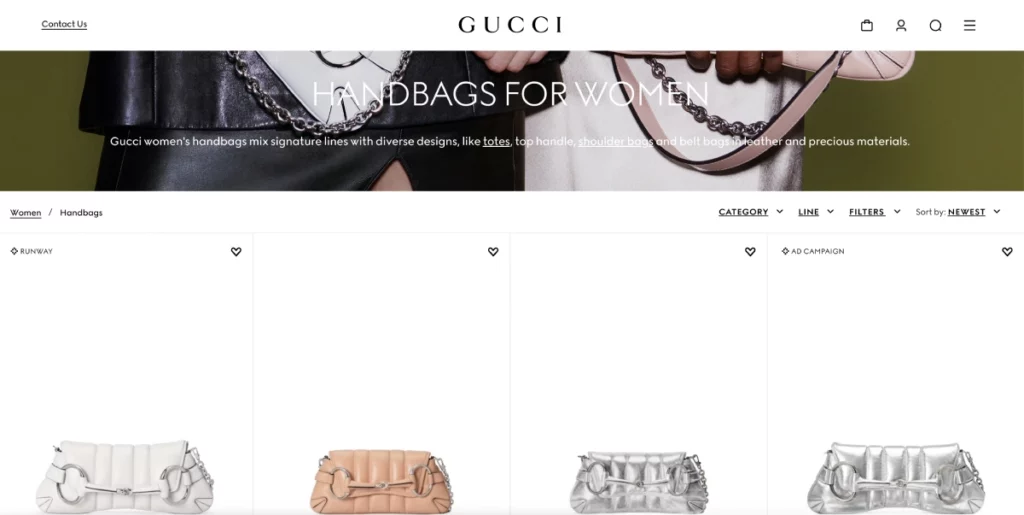 Gucci purse brand is available in various sizes and styles, catering to different preferences. They come in both small and medium sizes and are crafted from materials like leather, canvas, and suede. These bags often come with practical features such as zippered compartments, metal locks, or magnetic snap closures. Some also include adjustable leather straps for added convenience.
Gucci's designs frequently incorporate lavish embellishments like sequins, beads, and embroidery. Additionally, the brand is renowned for its unique use of the double-G logo, which has become an iconic symbol of luxury and prestige.
4. Luis Vuitton
Handbags are all about timeless elegance and style. Whether you're dressing up for a special occasion or just treating yourself, having a Louis Vuitton bag can make your outfit even better. These iconic handbags, from wallets to roomy totes, are sure to turn heads and make a lasting impression.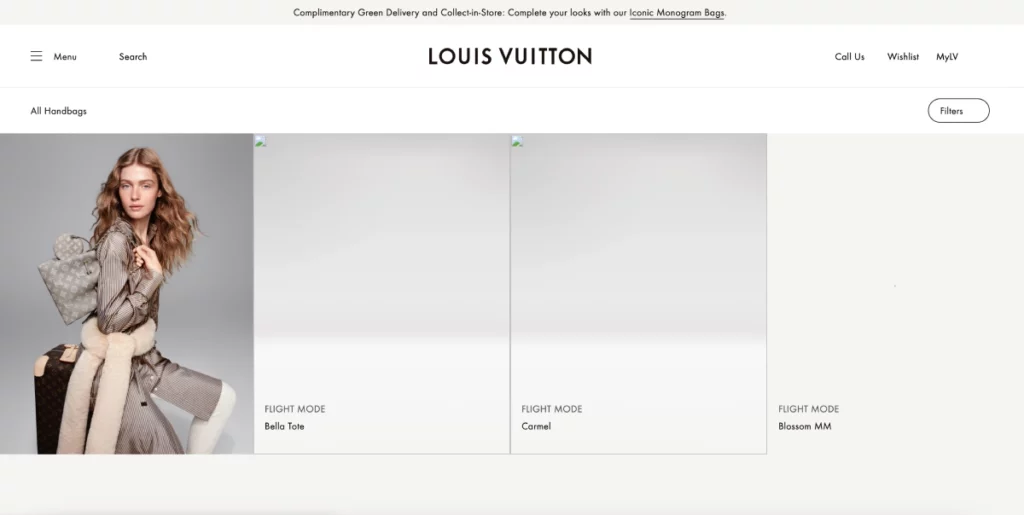 Louis Vuitton offers a wide range of leather handbags and accessories crafted from various types of leather, including Epi leather, Monogram Empreinte, Taiga, and more. Genuine Louis Vuitton bags are meticulously crafted by skilled artisans who take immense pride in creating flawless items using the finest and highest-quality materials.
5. Prada
S.p.A. is an Italian luxury fashion brand established in 1913 in Milan by Mario Prada. The brand is renowned for its leather handbags, travel accessories, footwear, ready-to-wear clothing, and various fashion accessories. Prada also collaborates with Luxottica for eyewear and L'Oréal for fragrances, licensing its name and branding for these products.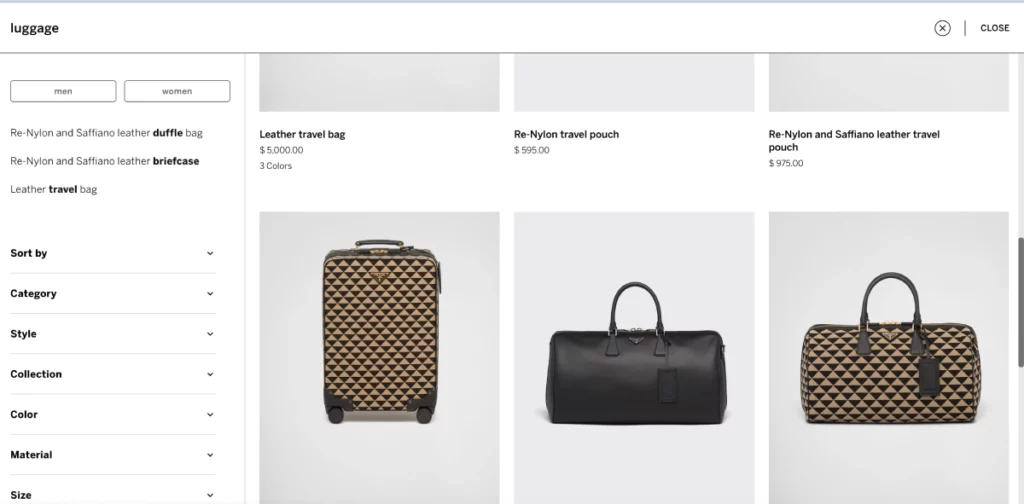 Prada's nylon bags continue to enjoy enduring popularity. According to Prada, the black Re-Edition shoulder bag emerged as the top-selling bag in 2022, surpassing other sought-after vintage comebacks like Fendi's Baguette and Dior's Saddle Bag.
6. Balenciaga
A prestigious fashion brand established in 1919 by Spanish couturier Cristóbal Balenciaga in San Sebastian, Spain. Balenciaga specializes in ready-to-wear clothing, footwear, handbags, and accessories, and also collaborates with Coty to offer fragrances under its name and branding.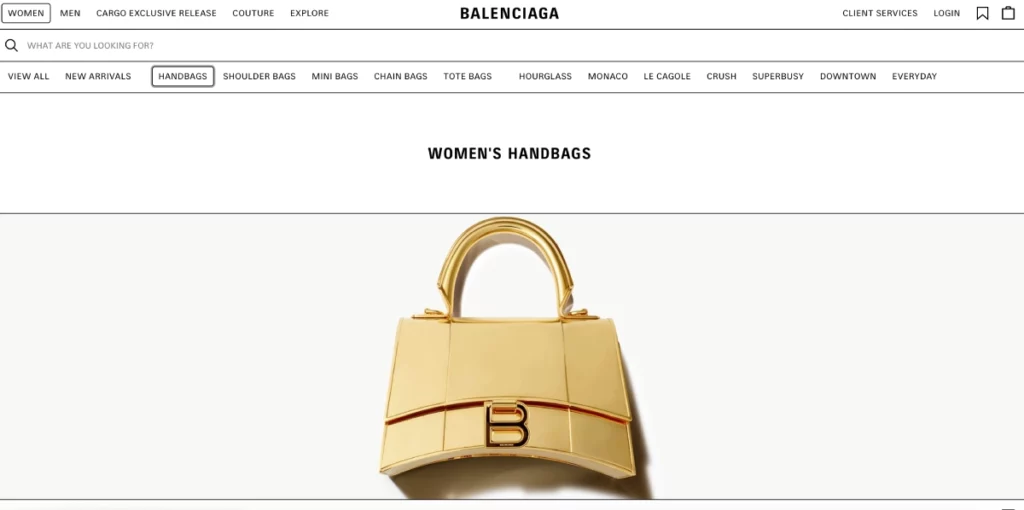 Starting from the Fall/Winter of 2007, the brand transitioned from using goatskin to lambskin material for their bags. Both leathers are thin, soft, lightweight, and naturally distressed as they age.
Balenciaga's rich heritage commands premium prices, with some of their bags selling for over $3,000 in retail. Yet, the pre-owned market offers a diverse range of Balenciaga bag silhouettes, colors, and styles from different eras that are certainly worth exploring.
7. Kate Spade
Fashion designer and entrepreneur Kate Spade introduced her signature line of handbags in 1993, quickly expanding the business to include multiple retail locations and distribution through upscale department stores. In 2006, Spade sold her remaining ownership stake in the company but later reemerged in the fashion world with a fresh brand.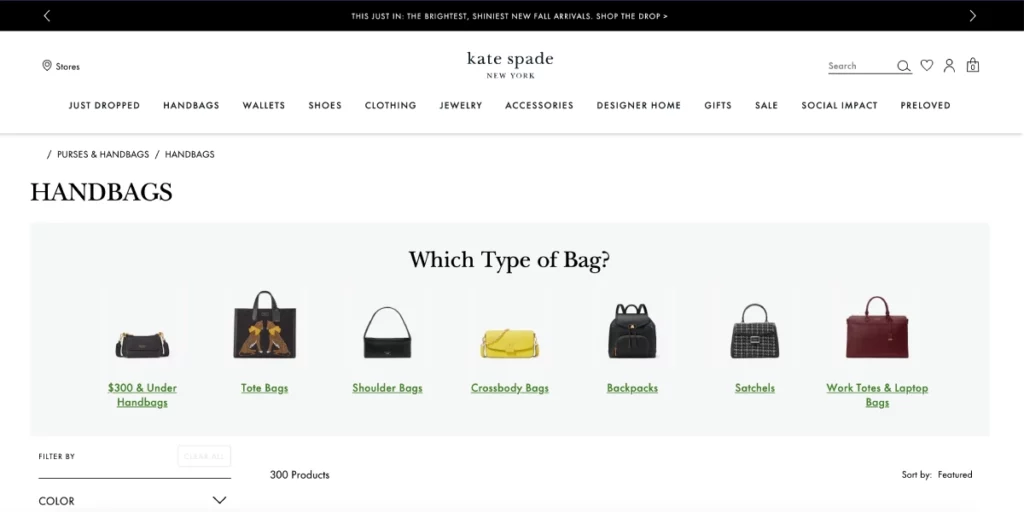 Are Kate Spade's products considered rare or exclusive? Kate Spade doesn't have the same level of exclusivity as top-tier brands like Louis Vuitton and Prada. It caters to middle-class and upper-middle-class individuals seeking high-quality bags without the need to invest thousands in a single item.
The leather used in Kate Spade handbags is carefully selected from top-notch tanneries in Italy and Asia. The majority of their leathers have been treated to be water and scratch-resistant. If your handbag gets wet, simply gently wipe it dry with a soft cloth.
8. Fendi
Since 1925, Fendi has captivated the fashion world with its innovative accessories and handbags, featuring the iconic double "F" motif. However, it was Karl Lagerfeld who truly elevated the brand's status as Fendi's creative director.
In the 1990s, the introduction of Fendi's Baguette bag marked a turning point for the fashion house. This bag became really famous when Sarah Jessica Parker wore it in Sex and the City, making it a super popular and iconic fashion item.
Fendi handbags are primarily crafted in their workshop located in Italy. Skilled artisans meticulously handcraft these bags using traditional techniques to guarantee exceptional quality in each and every piece.
9. Marc Jacobs
Since 1984, Marc Jacobs has been creating timeless, distinctive, and easily identifiable bags that have had a significant influence on the fashion world. The brand is known for its commitment to quality and craftsmanship, and its products often come with a price tag that is more budget-friendly compared to other luxury handbag brands.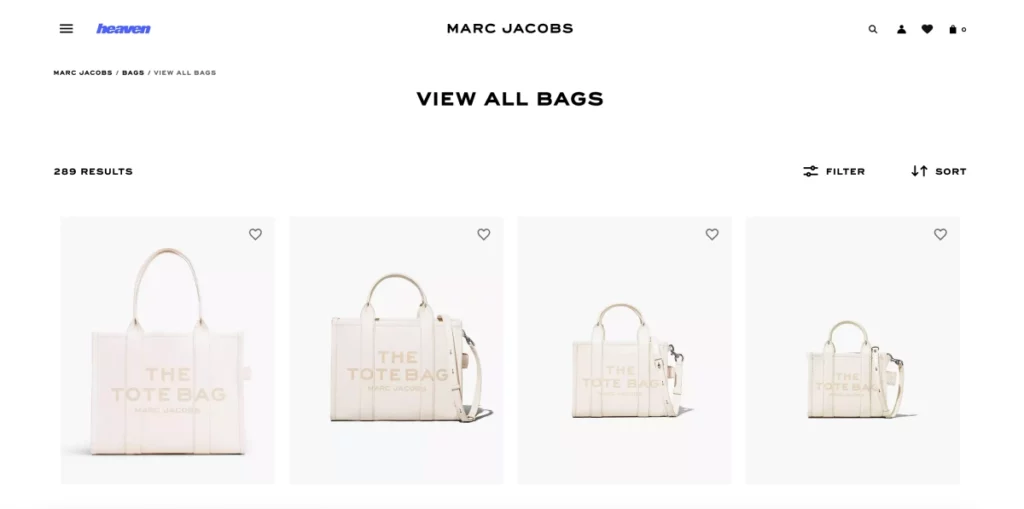 Marc Jacobs bags are a big deal in the brand's collections. One cool bag is The Snapshot, loved by celebs like Kaia Gerber and Gigi Hadid. They also have The Tote Bag in different styles, good for lots of places, from the beach to work.
Most Marc Jacobs bags, even though the leather might come from Italy, are made in China and other cheaper countries, despite it being an American brand.
10. Saint Laurent
Yves Saint Laurent, or YSL, is a famous French fashion brand founded in 1962 by Yves Saint Laurent and Pierre Bergé. They create high-end clothing, accessories, and cosmetics under YSL Beauty, which is owned by L'Oréal.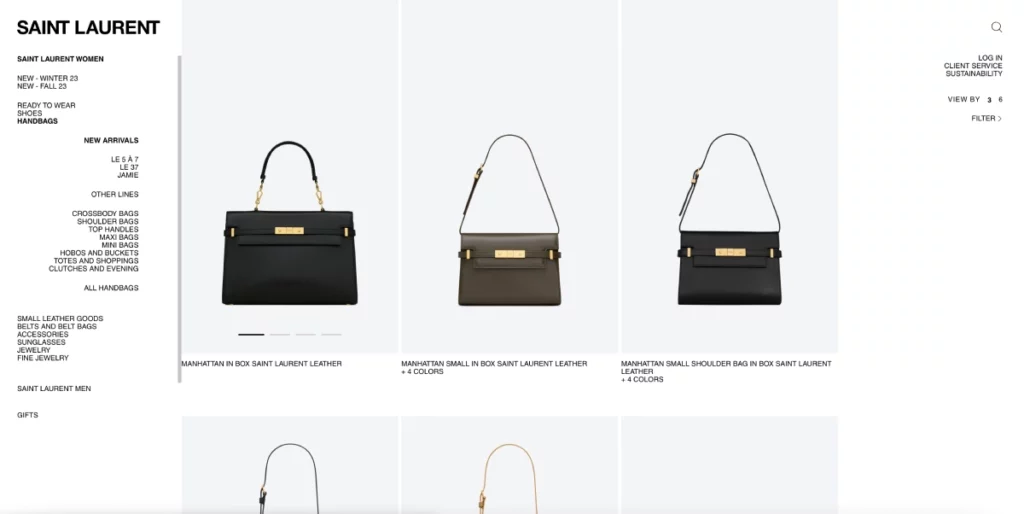 YSL is famous for using super soft lambskin leather, as seen in their popular Loulou bag. Their hardware and stitching are also top-quality. Their bags are crafted in Florence, Italy, using premium materials. While the brand is based in Paris, France, its bags proudly bear the "Made in Italy" tag.
11. Coach
Coach New York, also known as Coach, is a well-known American luxury brand famous for its leather bags, accessories, and clothing. They also work with Luxottica for eyewear and team up with Interparfums in Paris for fragrances.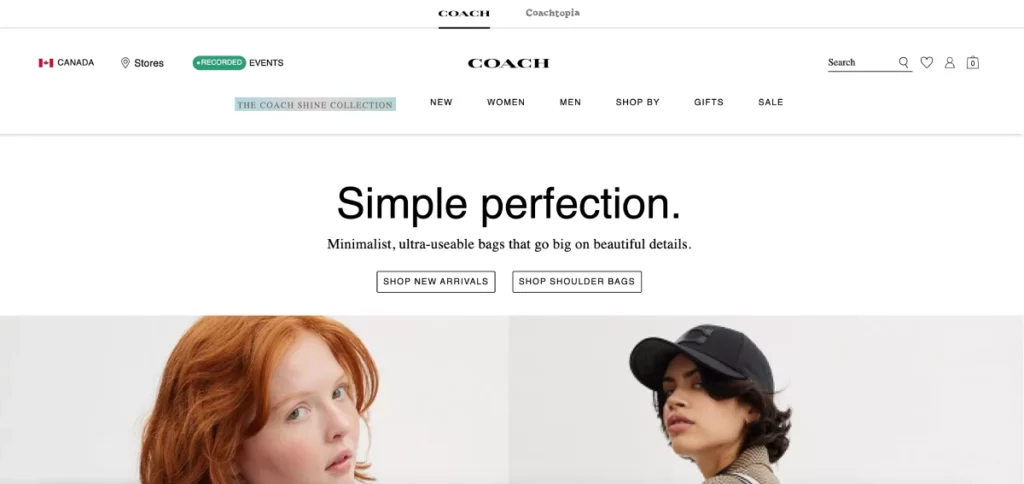 It started as a brand focused on crafting quality leather goods, calling themselves the Original American House of Leather. Their leather bags are not only stylish but also built to last.
12. Michele Kors
Michael Kors founded his brand in 1981, offering fashion, accessories, and shoes for men and women. While not as renowned as some others, it's globally recognized for its stylish and adaptable collections.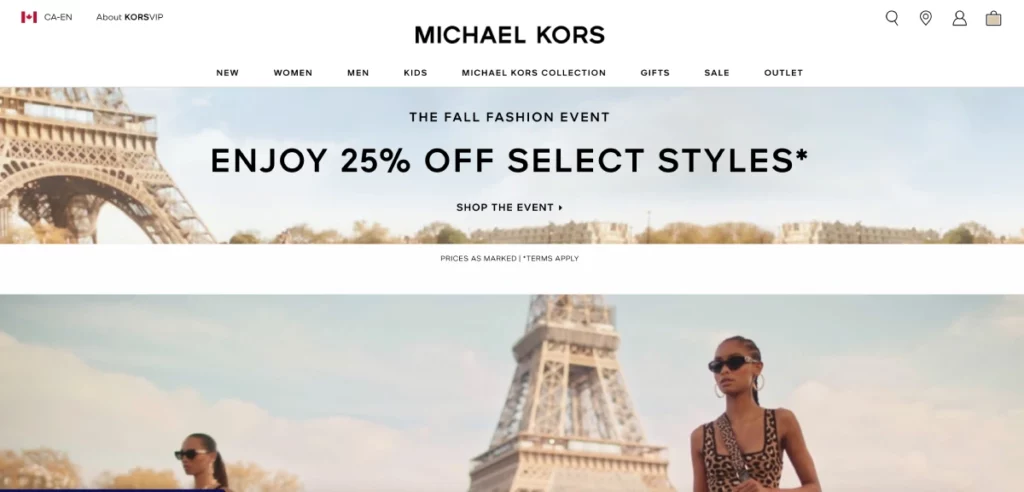 Most Michael Kors bags are made in China, with some also manufactured in Korea, Indonesia, Vietnam, and the United States. In the past, a few were made in Italy. When inspecting the bags, ensure the stitching is straight, evenly spaced, and well done.
Their bags are mainly made from premium materials like leather and faux leather, known for their soft and elegant feel.
13. Chloe
This brand is based in Paris. Chloé is a prestigious French fashion brand founded in 1952 by Gaby Aghion. In 1953, Jacques Lenoir joined as a business partner, allowing Aghion to concentrate on Chloé's creative growth.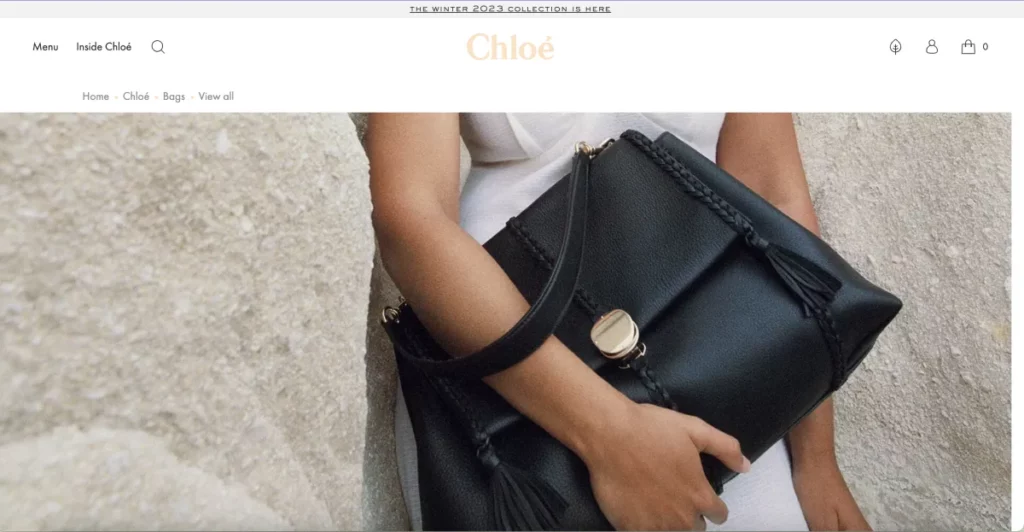 Chloé bags are known for their top-quality leather, prized for its soft and supple texture. When assessing a Chloé bag's authenticity, pay attention to the feel and texture of the leather; it should match this high standard. In contrast, counterfeit Chloé bags may feature lower-quality leather that feels cheap, stiff, and emits an unnatural odor.
14. Bottega Venta
Bottega Veneta, part of Kering, is famous for well-designed and expert leather craftsmanship, especially the iconic intrecciato woven leather.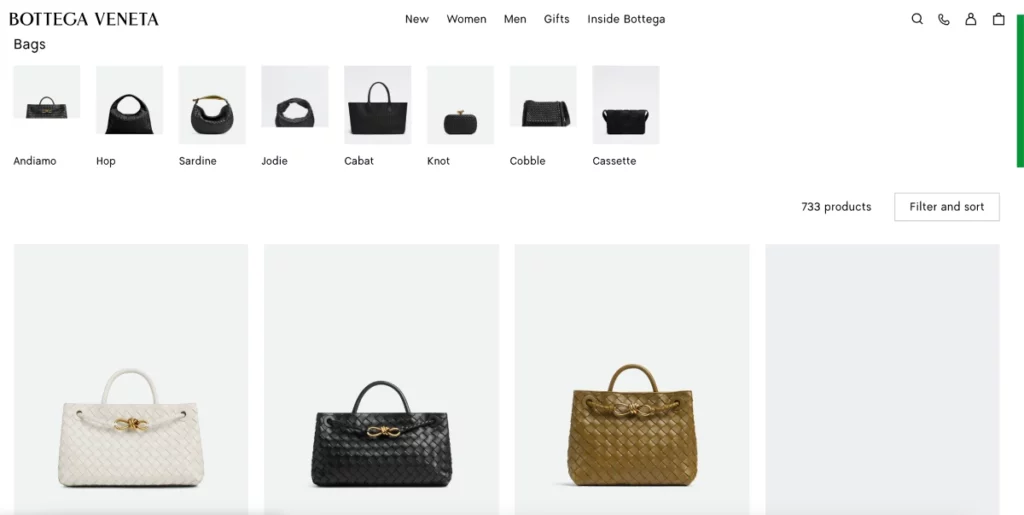 When it comes to elite craftsmanship, premium materials, elegance, and exclusivity, Bottega Veneta checks all the boxes. As a luxury brand, you can expect their products to come with a high price tag.
15. Celine
Celine bags are known for their exceptional craftsmanship and quality. Each one is carefully handmade, paying close attention to every detail, from the materials used to the stitching and finishing touches.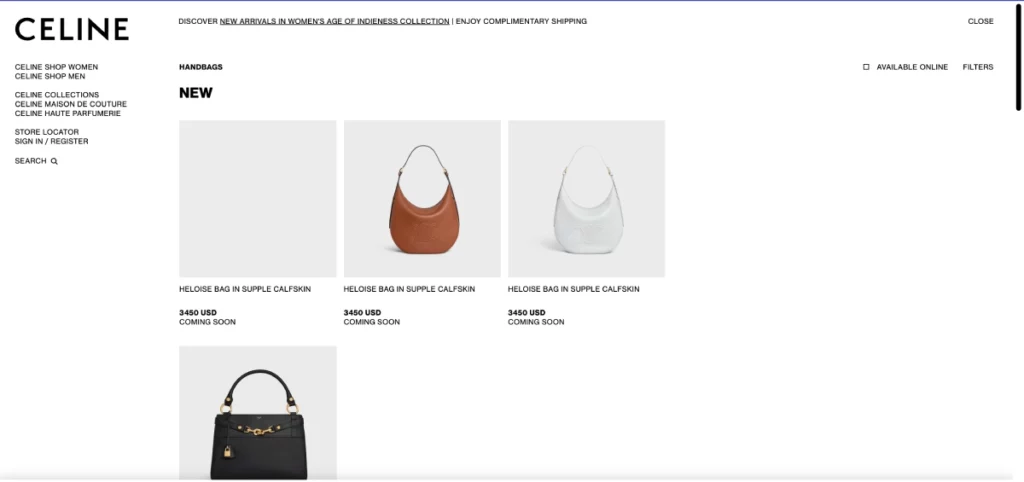 Céline uses sturdy, top-quality leather in their handbags, making them quite heavy. Smooth calfskin Luggage Totes have leather linings, while drummed or pebbled leather bags have micro-suede linings.
How to Collaborate With Brands and Influencers
Ainfluencer is a game-changer for brands looking to collaborate with influencers in different niches, such as fashion, beauty, music, and more. In today's digital age, where influencers have significant consumer trust, Ainfluencer offers a free and user-friendly platform for creating successful partnerships.
Ainfluencer is the ultimate DIY marketplace for both brands and influencers, functioning much like the Airbnb of influencer marketing. Here, you won't have any platform fees, whether you're a brand or an influencer.
Ainfluencer Features for Brands
1. Transparency and Communication
Engage directly with influencers, oversee your campaigns, and negotiate seamlessly within the platform, eliminating guesswork and simplifying processes.
2. Unlimited Usage
Ainfluencer will never charge you any fees, keeping your budget untouched. Brands can collaborate with influencers without incurring any costs.
3. Smart Filters and Invitations
Streamline your search for ideal influencers with user-friendly filters including size, platform, gender, and more. Additionally, send limitless invitations to influencers within your niche.
4. AI-Powered Matchmaking
This platform employs AI to pair your products or services with a vast network of Instagram and TikTok influencers, streamlining your collaborations for maximum efficiency.
5. Secure Payments
With Ainfluencer's secure system, your payments are secure, providing peace of mind for both brands and influencers and ensuring timely and reliable compensation.
6. End-to-End Solution
Our chat inbox simplifies the entire collaboration process, from offers to payments, making it a convenient one-stop shop for influencer partnerships.
Ainfluencer Features for Influencers
1. Security
Your social media passwords remain private, ensuring the safety of your accounts.
2. Unlimited Offers
Ainfluencer allows you to create limitless offers, negotiate deals, and set your desired prices without restrictions.
3. Free to Use
Ainfluencer is a cost-free platform for influencers, regardless of your follower count.
4. Access Campaigns
Connect with numerous campaigns and earn money doing what you love.
5. Convenient App
Keep track of your negotiations and deals effortlessly with the Ainfluencer app, right at your fingertips.
6. AI Analytics
Get assistance in categorizing campaigns based on your preferences, making your influencer journey smoother.
7. Regular Payouts
Ainfluencer ensures you receive timely payment for your hard work.
Ainfluencer Values
Here's why Ainfluencer stands out:
1. Access to the Right Influencers
Our extensive database helps you find the perfect influencers for your brand.
2. In-depth Analytics
Dive into influencers' niches, audiences, and past experiences.
3. Effective Campaign Management
Easily run successful campaigns.
4. Limitless Walkthroughs
Get all the guidance you need.
5. Secure and Convenient
Our end-to-end platform allows unlimited offers, secure negotiations, and payments right within the app.
6. DIY Campaigns
Customize your preferences for maximum control.
7. Boost Visibility
Effortlessly increase brand awareness.
8. Responsive Support
Expect top-notch customer support when you need it.
Ainfluencer is here to help you, no matter what your industry is. We make it easy for brands to find the right influencers. We verify influencer authenticity, provide collaboration history, and ensure secure payments until your campaign terms are met. Sign up for Ainfluencer today and start reaching your marketing goals!
If you want to join Ainfluencer and make money on Instagram, we recommend you follow these rules:
Conclusion
Carrying a purse adds charm to your style. From classic names like Chanel and Louis Vuitton to contemporary options like Michael Kors and Kate Spade, each brand brings its unique craftsmanship and design. Whether you seek luxury or an everyday stylish bag, these brands offer quality and personal style. Your ideal purse brand complements your style and needs, making your bag more than just an accessory – it's a mix of art and practicality.
FAQs
1. Why Should You Invest in Luxury Purse Brands?
While purchasing a high-quality bag may come with an initial expense, it often translates into long-term savings. Designer purses like Valentino Garavani, Dior, and other top-notch brands tend to be more durable, elevating both the style and value of your outfit, and often retain their value over time. In this sense, they can be a wise investment.

2. Which Bag Colors Are Currently in Style?
Neutral and muted colors are currently very fashionable. These understated color palettes simplify the process of coordinating outfits and add an instant touch of elegance to any look. Rather than sticking to traditional hues like brown, cream, or white, consider exploring more unique shades such as taupe, olive, etc.
3. What Bag Colors Are in Style for 2023?
This season, handbags are showcasing various shades of pink and of course, the Barbie movie would take the fault, from vibrant pinks by Valentino and Staud to sweet candy hues by Coach and Mugler. Chanel has even introduced luxurious pink leather versions of its classic flap bags.