At Ainfluencer, we know that Instagram users tend to follow influencers that are similar to themselves, so it is incredibly important to have diverse representation on Instagram.
And we value inclusivity.
In honor of that, today we are going to cover black Instagram models that are killing it in 2022.
Scroll down to check them out.
How to find Instagram influencers?
Do you wonder how you can find the best Instagram influencers for your marketing campaigns? Well, there are different methods that work great when looking for influencers, such as:
1- Using the "Suggested" feature of Instagram to search for similar influencers to those you already have in mind.
2- Going through hashtags that are relevant to your industry and market.
3- Checking out your followers and tagged posts.
4- Searching through "Location" tags to find influencers in a specific location.
5- Googling could help you get a pool of Instagram influencers to choose from.
If you don't have the time and energy to manually search for your relevant influencer through the above-mentioned methods, you can use an influencer marketing platform like Ainfluencer. This way, you can save tons of time, sit back and see how the campaign is going.
Ainfluencer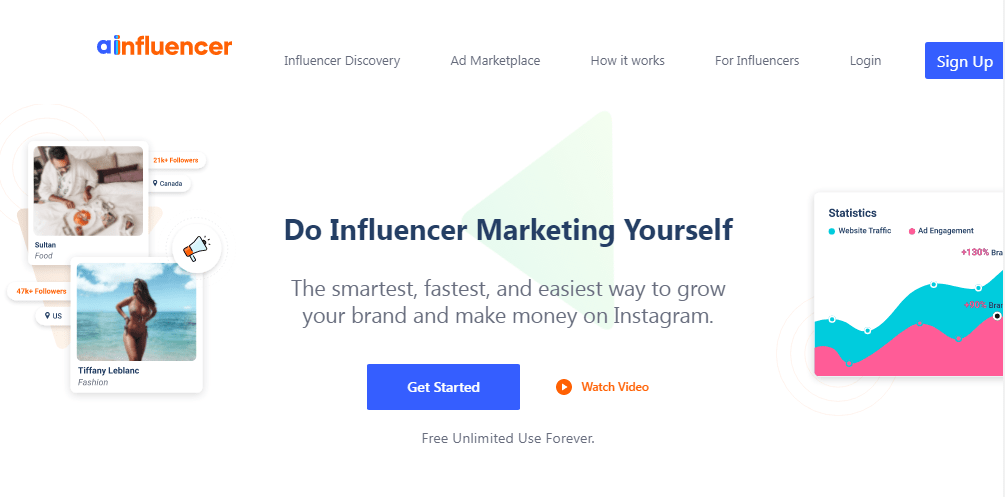 Ainfluencer makes it easy for businesses and influencers to connect with one another
As a business:
Ainfluencer is designed to assist businesses with their influencer marketing campaigns. Sign up for free on Ainfluencer and follow the steps below.
1- Create a marketplace ad: Write your title and a description, upload sample images, and videos, and add a caption.
Pro tip: You can eventually discuss the specifics of your ad in our convenient chatbox with your influencer.
2- Explore & invite influencers: Find and invite influencers using our advanced search features for location, gender, language, hashtags, number of followers, etc.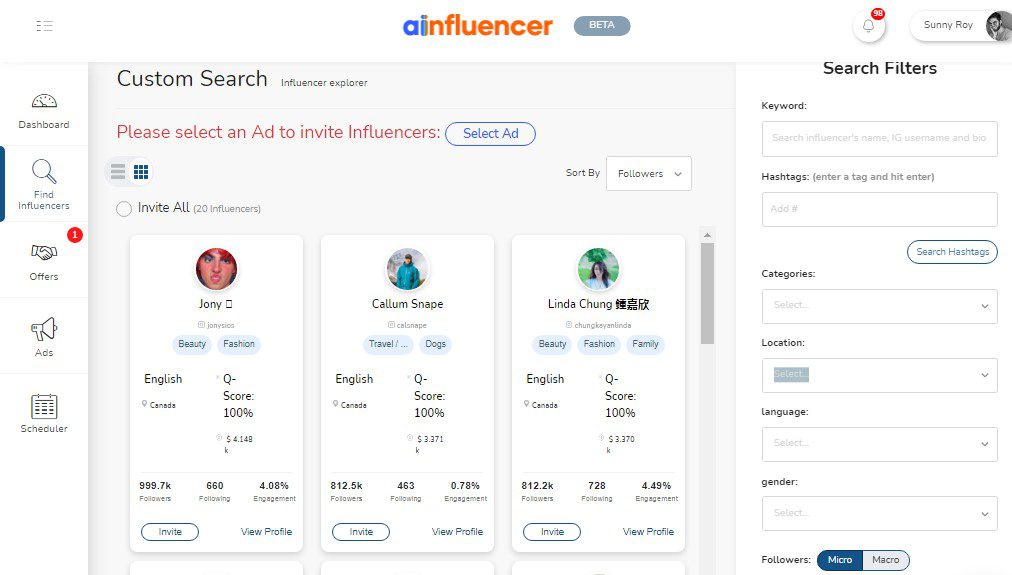 3- Receive offers from influencers: Ads can either be invite-only or open. If your ad is open then influencers can reach out to you with offers and compete for your business.
4- Track performance from start to finish: Stay up-to-date with real-time analytics.
As an influencer:
Install the Ainfluencer app which is available on both Android and iOS.
Once you download the app, you can sign up and create your account for free. Connect your Instagram page to the platform and explore brands to work with.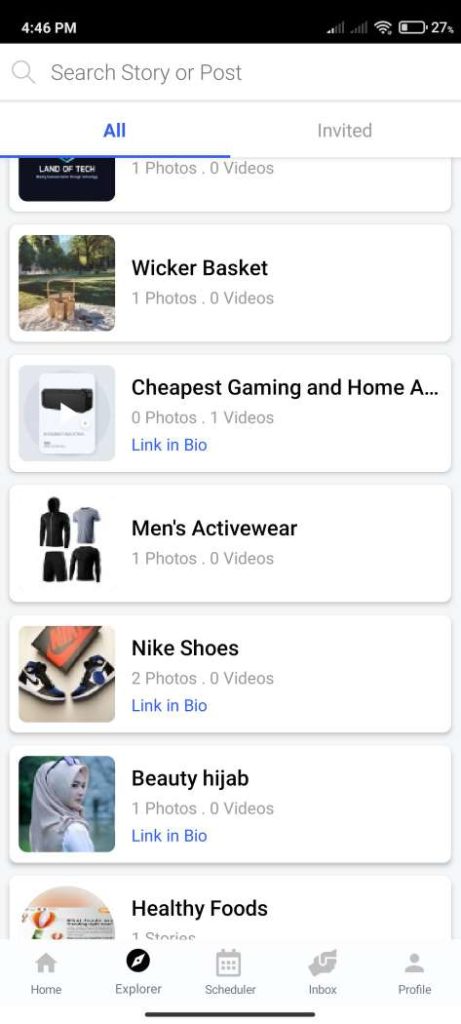 View your invitation box to see if brands have sent invitations to collaborate with you.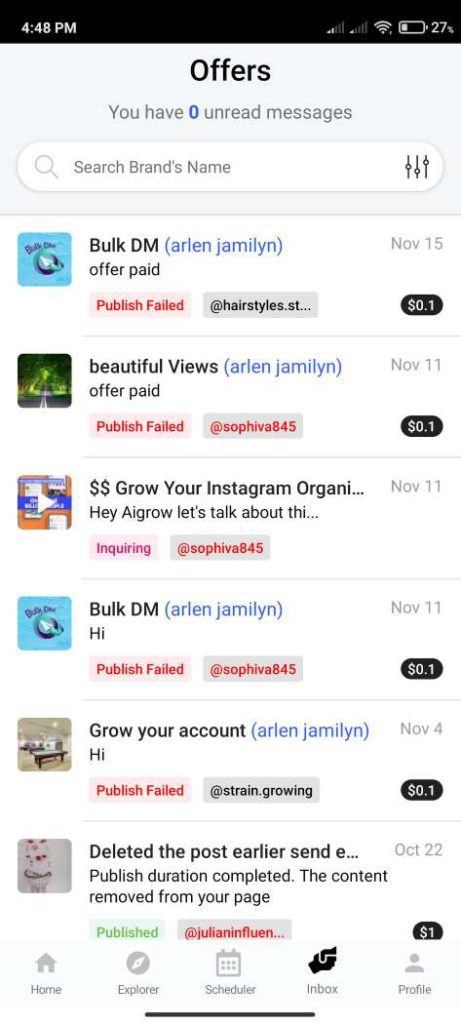 Top 20 Black Instagram Models of 2022
NAOMI CAMPBELL
Naomi was born in England in 1970 and has been a professional model for 36 years. Naomi was one of the first people to be considered an elite "supermodel" when the term became popular in the 1980's
ULISES JR
Ulises is a fitness model that, across TikTok, Instagram and Youtube, earns an estimated 20 million dollars a year. Ulises considered himself to be a skinny teen and started bodybuilding during high school in 1995.
"My overall motivation is to be a part of history and be compared with legends."
TYRA BANKS
The Californian Tyra Banks was born on December 4th, 1973. Tyra has a whole slew of accolades – one being that she became the first black bikini model to land the cover for Sports Illustrated's Swimsuit Edition. Tyra is the founder of the TV series America's Next Top Model, she has won two Emmy awards and she started her own successful cosmetics company in 2014.
JEREMY MEEKS
Jeremy got his unlikely start when his mugshot captivated the internet. A former Crip, he was born in Tacoma, Washington in 1984 and signed a modeling contract with White Cross Management after serving 13 months of his sentence.
ADUT AKECH
Adut Akech was born in South Sudan in 1999 but she and her family moved to Australia at the age of 7 as refugees.
Adut has used her experiences as a refugee to speak on behalf of the United Nations High Commissioner for Refugees.
Lira Mercer
Rae King
ADWOA ABOAH
IMAAN HAMMAM
IMAN ABDULMAJID
FRANTZCESCA CASIMIR
TYSON BECKFORD
QUEEN NYAKI
DONNELL BLAYLOCK
CHANNEL DELISSER
ALEX KAUFMANN
ADONIS BOSSO
LIYA KEBEDE
BEVERLY JOHNSON
18. BABETH LANDO