A prominent marketing and sales solution among eCommerce and online brands which has grown in popularity recently is the social commerce platform. Businesses and brands are actively searching for ways to integrate social shopping into their brand marketing campaigns.
The rise of social commerce sites helps eCommerce brands encourage their target audience to visit their website. It also bridges the gap between motivating consumers and turning them into customers without needing large upfront investments and the difficulties associated with eCommerce expansion.
This guide provides an overview of the top 12 social commerce platforms, along with recommendations on how to use them to expand your eCommerce business's revenue streams.
What is a social commerce platform?
Without leaving the app, website, or dashboard, a social commerce platform enables users of social media to buy products from brands. Instagram and Facebook are two common examples of social commerce platforms. Brands can upload their product catalog, tag products in social media content, and build a virtual storefront using these social shopping apps.
Take Allbirds as an example. The footwear retailer uses its Facebook and Instagram shops to connect with its following of over 700K users on both social commerce platforms.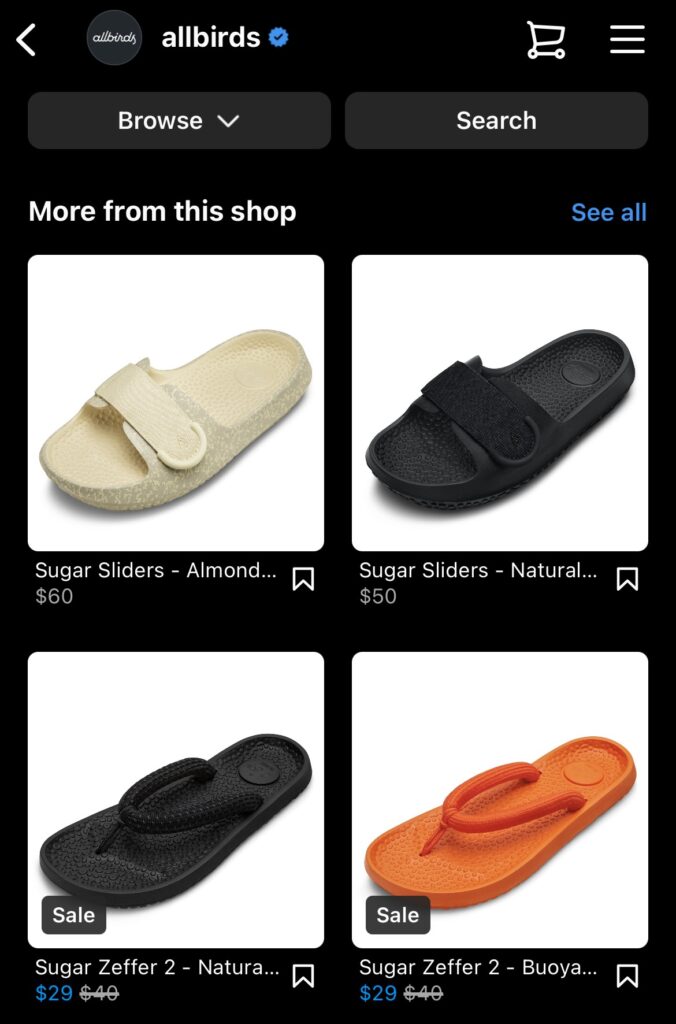 What are the benefits of social commerce platforms?
Platforms for social commerce have many benefits because of their sophisticated and reliable features. Only a few of them are listed below.
1- Have a broad range of customers
The first benefit of social commerce platforms is that they assist businesses in building a large database of potential loyal customers.
The number of active users using social media is increasing each day. So, when a company joins social shopping apps, its ideal customers are already there.
That business needs to use accurate tactics to deliver the best content to the audience and win their hearts and wallets.
2- Higher search engine ranking
Social media engagement can result in more than direct transactions. Social media commerce has been proven to increase website traffic, which will eventually affect your ranking in search engine results.
A great strategy to get visitors from social media users is to share links to content on your website through social media.
3- A higher level of trust and loyalty
People are more likely to trust other people than they are to trust brands. If you have lots of satisfied consumers promoting your company on social media, potential buyers are more likely to believe you and purchase your products. On the other hand, loyal, current customers are more likely to make another purchase from you.
4- Provide a frictionless checkout experience to your customers
Some social commerce sites, like Facebook and Pinterest, let users make purchases directly from the platform rather than being taken to a website where they must repeatedly register or fill out time-consuming, tedious forms.
5- Appeal to a Worldwide Audience
Social media has no geographical boundaries. Social media is the best platform for online businesses looking to market and sell their products to a global audience.
Top 12 social commerce platforms
Let's see some of the top social commerce platforms:
1- Instagram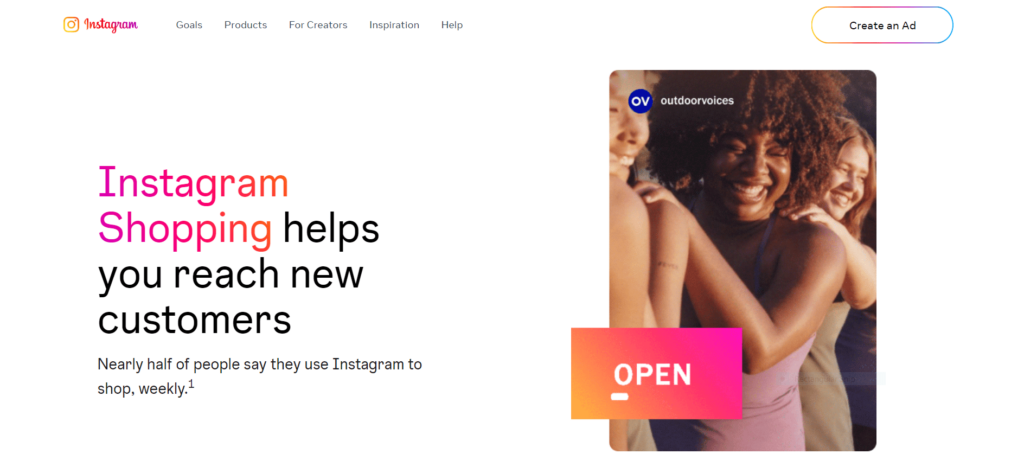 Instagram is one of the best social shopping apps, with only 128.3 million user base only in the US in 2022. Brands can curate product collections and detail pages using the Shopping feature of this social selling app. It includes in-app checkouts, product tagging on your content (images, videos, and ads), live shopping, and a notification option for product drop launches.
2- Facebook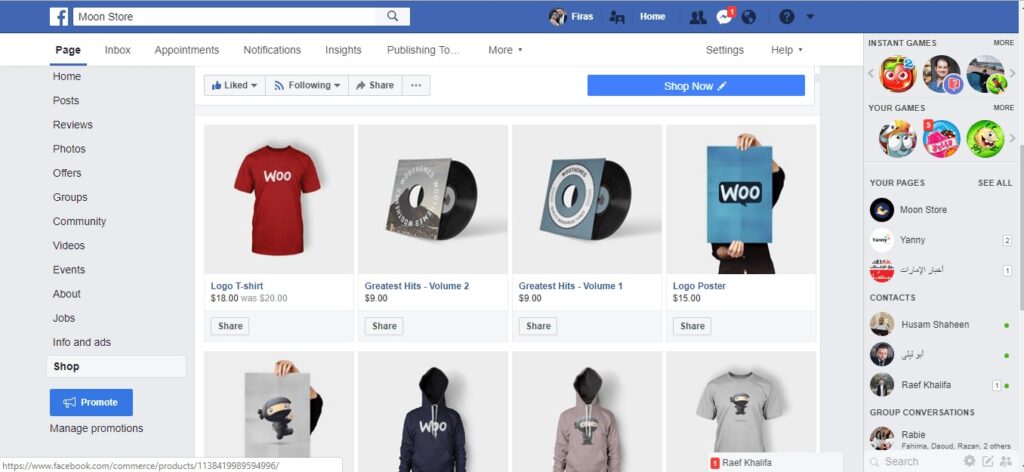 With 2.9 billion monthly active users, Facebook is the most popular social media platform. What started out as a way for college students to connect online is now a major purchasing powerhouse.
With Facebook Shops, businesses can set up a custom store that customers can use to shop on Instagram and Facebook. Facebook Shops have their own sections on the platform where customers can look around and buy things. Customers can communicate with sellers via Instagram, Facebook Messenger, and WhatsApp through Facebook Shops' messaging button. Facebook is also looking into allowing consumers to buy directly from live streams and encourages brands to live stream.
3- Snapchat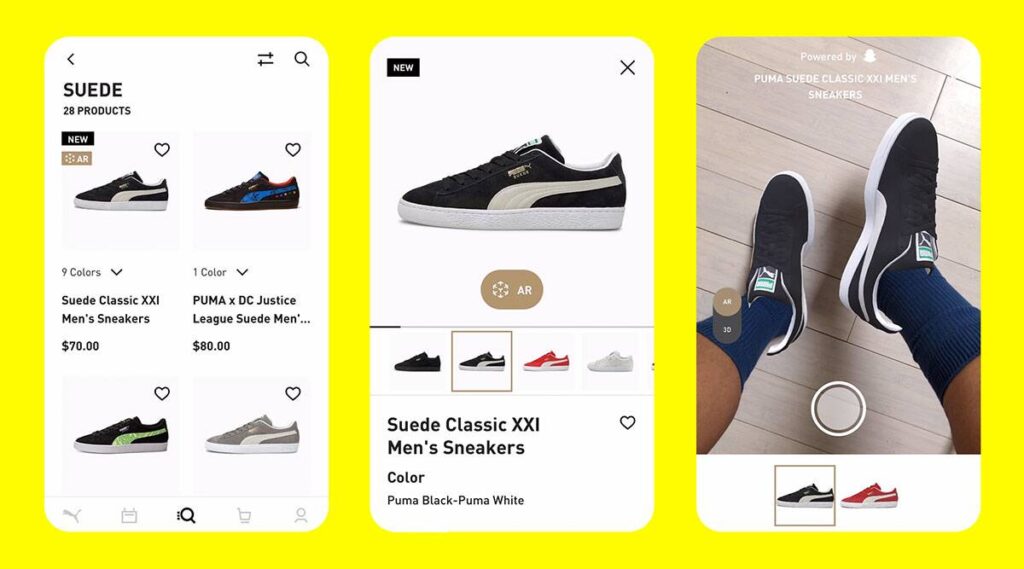 Like many other social commerce platforms, Snapchat's history doesn't involve shopping. Snapchat developed its own social commerce features to capitalize on the growing number of eCommerce brands using the platform to interact with customers. It is said that its 347 million users have a spending power of over $4.4 trillion. How to get your share is as follows.
Use the Snapchat creator filter to create your brand filter, invest in AR lenses, and then run shoppable Snapchat ads.
4- Pinterest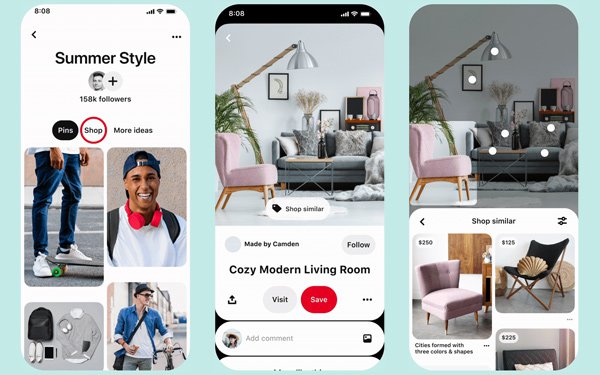 Pinterest is one of the popular social commerce examples. As one of the social commerce platforms, Pinterest has introduced Pinterest buyable pins, which enable users to purchase items from brand-created posts on the platform. Pinterest, like Instagram, focuses on images. However, their approach to displaying their shoppable post is different.
All you need to do to use this online shopping platform at its finest is to install the Pinterest Shopify app, upload your product catalog, join the free Verified Merchant Program to get a verified merchant badge on your profile and a Shop tab (which works similarly to Facebook and Instagram Shops,) and encourage users to pin items to a shopping list.
5- TikTok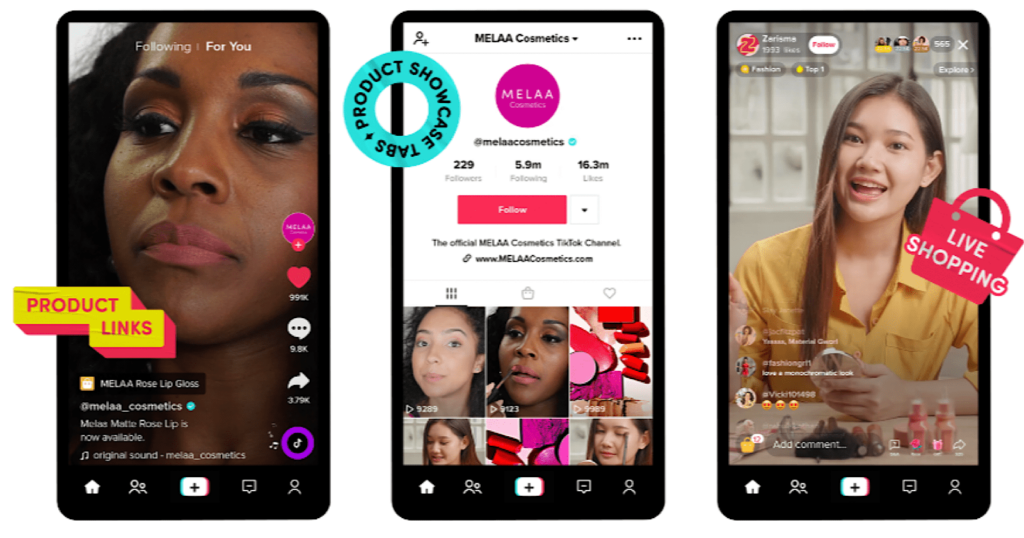 TikTok is a short-form video-sharing app with many product-focused users. More than 18 billion people have viewed the hashtag #TikTokMadeMeBuyIt. TikTok Shopping was introduced by the app in collaboration with Shopify. Similar to Facebook's and Instagram's Shops features, TikTok is reportedly testing a dedicated Shop tab that will allow users to explore and buy things right on the app.
To make social network content into shoppable posts on this online shopping platform, connect your Shopify store with TikTok, provide users with a simple option to buy your products inside the app by uploading your product catalog, hosting TikTok live streams, and partnering with creators.
6- WeChat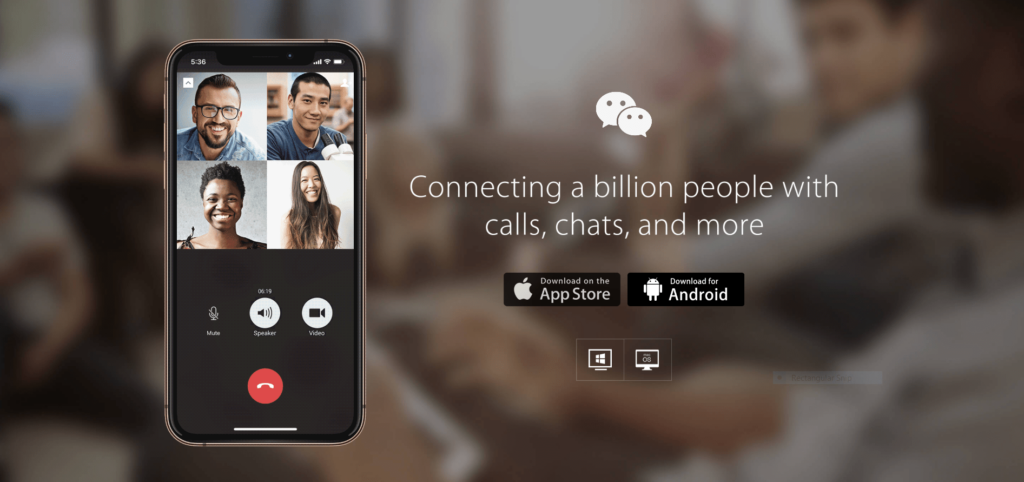 The China-based social media, messaging, and mobile payment app WeChat has more than 1 billion active users each month. It is one of the most popular mobile messaging apps. Users of WeChat have access to a variety of features, including mobile payments, video calls, utility bill payment, appointment scheduling, taxi ordering, games, location sharing, and more.
Stores, mini-program apps like games, and the WeChat Good Product Circle, which allows users to see what other people are purchasing, are all part of WeChat's social commerce features.
7- Creator.co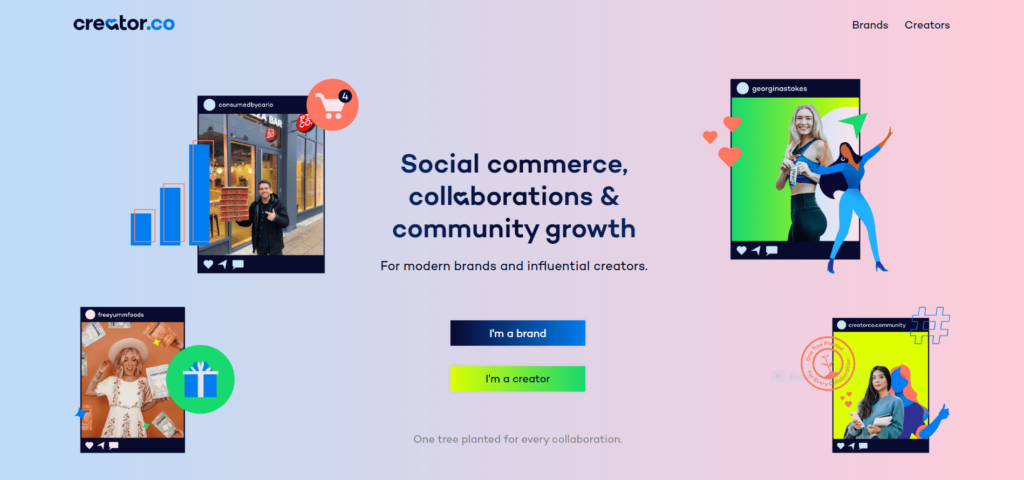 A collaboration and community hub called Creator.co is available for SMEs to use in order to plan, carry out, and evaluate their influencer marketing campaigns. The platform links users to a huge database with millions of influencers.
Creator.co focuses on social commerce and makes use of cutting-edge data and analytics, superior reporting, ongoing campaign support, and more. Through creators, influencers, and publishers, its soon-to-be-released Marketplace+ will enable brands to sell their goods and services on various social media platforms, facilitating social commerce.
8- Twitter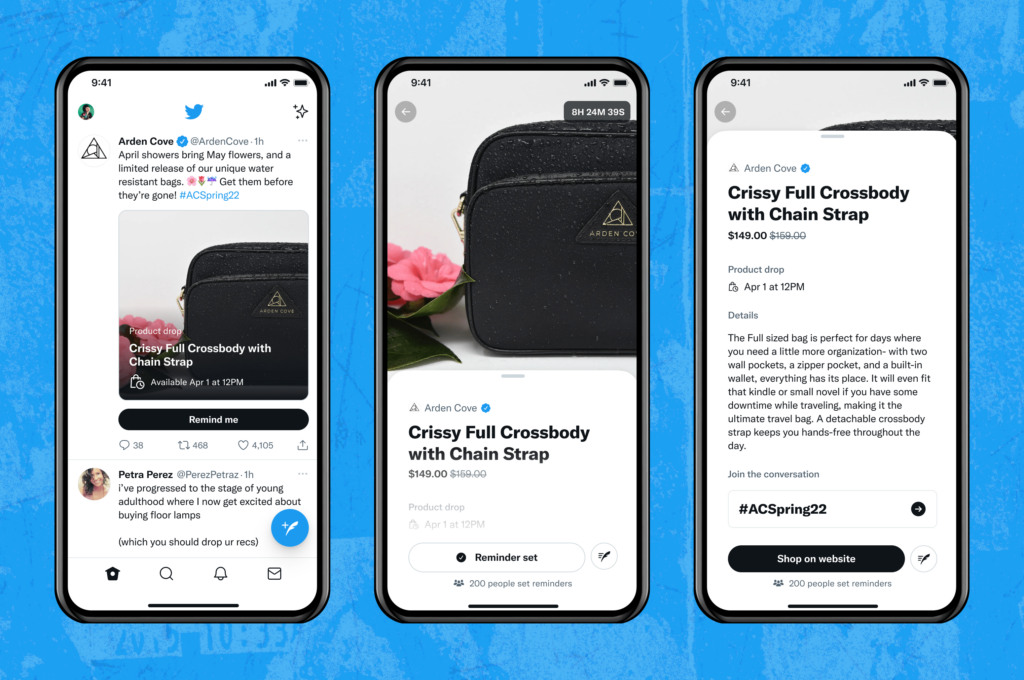 78% of Americans use Twitter as a news source. With 229 million globally monetizable daily active users, the platform is one of the best social commerce platforms worth including in your business.
Merchants can choose up to 50 products to highlight using Twitter Shops. When new products are released, product drops assist retailers in marketing and user interaction. Twitter Live Shopping gives businesses the ability to create shoppable videos for in-person events and integrates with business websites to offer a seamless social and shopping experience.
9- YouTube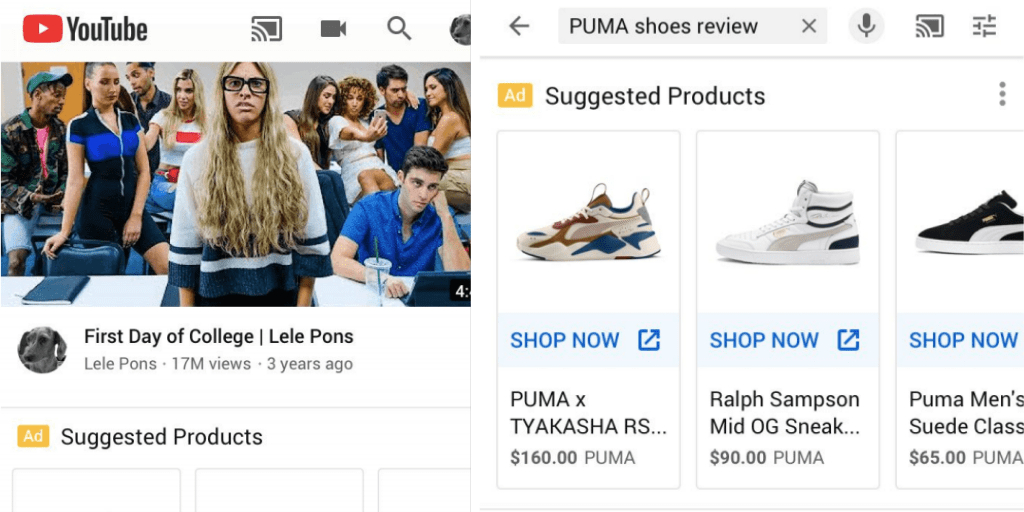 Businesses can still connect and engage with viewers on YouTube in a way that is shoppable. The ability to tag products to a live stream and its other live shopping features are now available to all qualified creators. In order to let creators and merchants link their Shopify stores and display products across their YouTube channels and content, YouTube just announced a new partnership with Shopify.
So, sync YouTube with Shopify, partner with creators and influencers, and host live shoppable live streams.
10- Twitch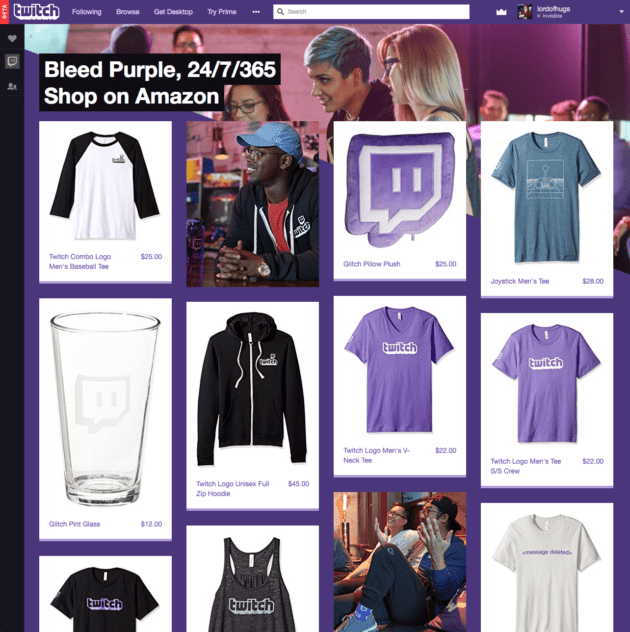 Twitch is a live streaming platform largely used by gaming creators. Even if you don't sell through the marketplace or sell gaming goods, Twitch is one of the social commerce platforms that is still worth experimenting with and is now owned by Amazon.
11- Amazon Live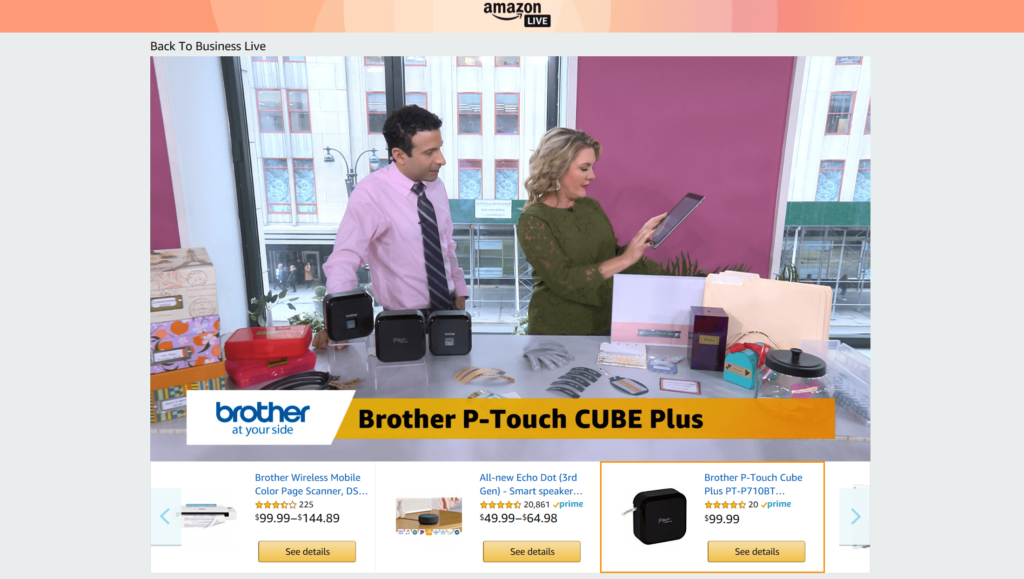 Amazon is one of the most popular social commerce companies. With live engagement and shoppable content, Amazon Live enables brands to motivate, educate, and entertain their audience. Merchants can participate in conversations with customers, promote products in a carousel, and share discount codes and special offers.
There is integration potential with the curated and frequently themed live shows that Amazon produces. Using the Amazon Live Creator app, brands can fund influencer live streams made by famous content producers. When you go live, customers who follow your brand on Amazon are eligible to get reminders.
12- Pinduoduo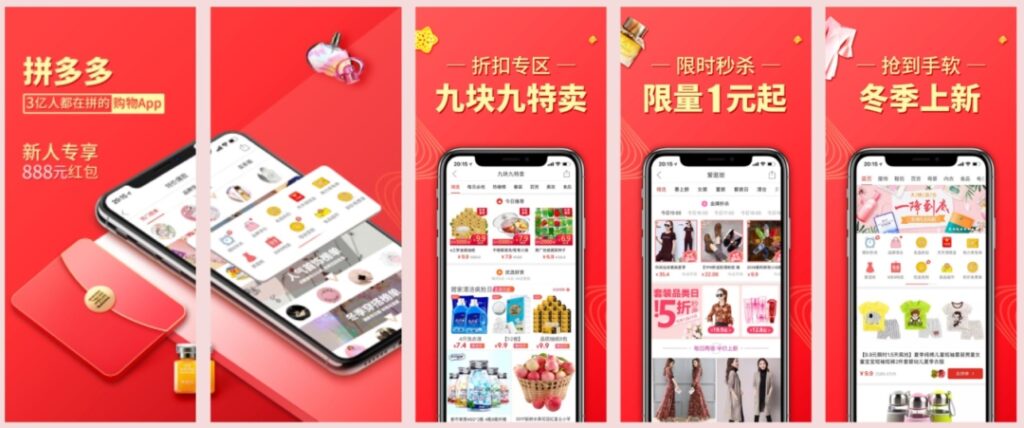 China's largest online marketplace for agriculture products is Pinduoduo. One of the best apps for observing social commerce in action is this one. Pinduoduo aims to be an exciting and engaging online shopping platform where everyone can enjoy and save money. Users find products recommended by Pinduoduo rather than through standard searches. Customers can join or create a product team when they are ready to make a purchase to increase savings overall. Pinduoduo also provides incentives for interaction, enticing users to share their purchases and reviews.
Top social commerce strategies
Now, the question is, what can you do to maximize the benefits of social commerce? Here are a few practical and effective social commerce strategies to increase your revenue in 2023.
1- Focus on the right channel
The first thing you should consider is your channel choice because customers may prefer one social media site over another while looking for and purchasing things. Therefore, concentrating your efforts on the right social commerce platforms will enable you to maximize your investment.
For instance, the Nike brand posts high-quality images of athletes in action on Instagram and uses hashtags and filters to increase brand awareness. Use the platforms where your audience is most active.
2- Create Seamless Paths to Purchase
The secret to customer retention in the modern world is convenience. It's crucial to have a seamless checkout process on your social media platform. Reducing the number of steps customers must complete to make a purchase will aid in increasing sales.
Customers want to buy a product as soon as they see it and then return to their newsfeed. Making this possible will motivate them to buy your products and keep buying them in the future. You can reduce the number of steps involved in the purchasing process and give your consumers a simple checkout experience by integrating features like Amazon Pay.
3- Connect with influencers
Find influencers in your industry and make connections with them. Your brand's credibility will benefit from social media interactions with influencers. People will trust your brand more after hearing about it from an influencer, and you may reach out to their loyal audience to increase conversions and sales.
If you find the process of finding influencers time-consuming and tedious, you can take advantage of an influencer marketplace like Ainfluencer.
Ainfluencer is a quality influencer marketplace that acts as a middleman to help both brands and influencers connect and collaborate.
Brands can use custom search filters such as location, category, hashtag, language, etc., to explore a marketplace of thousands of qualified influencers.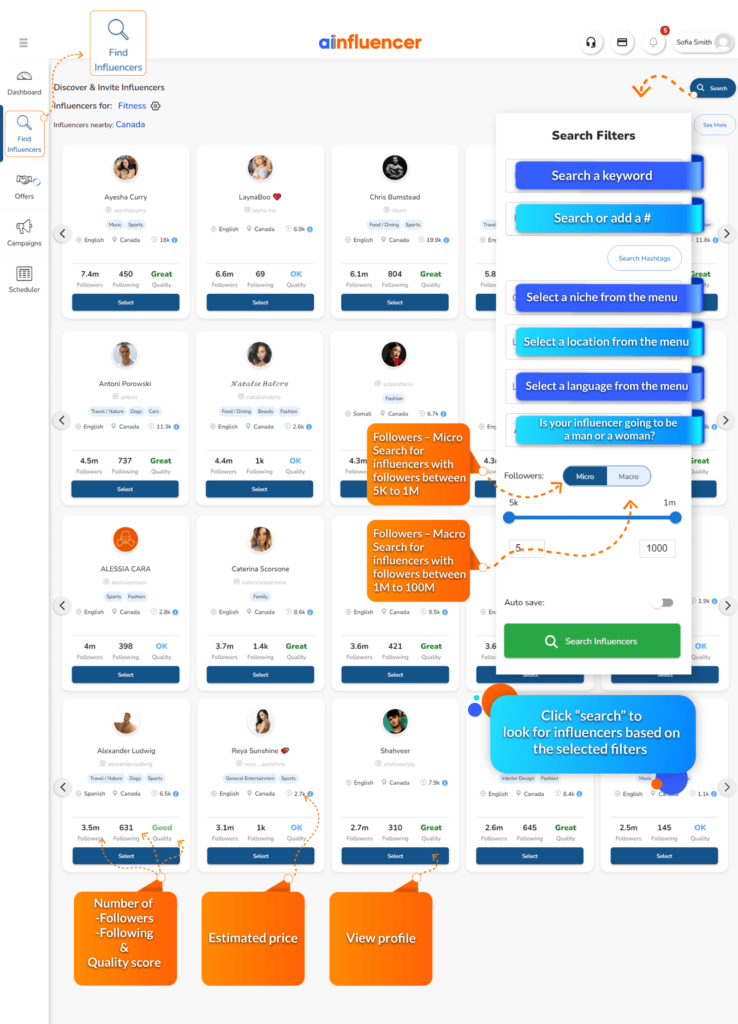 Brands can invite influencers to collaborate, create campaigns, receive offers from influencers, negotiate their terms, and even close deals, all for free on Ainfluencer.
4- Add customer proof
People turn to social media for inspiration when making purchases mostly because they trust other users' opinions and experiences. To determine whether a product is worth investing in, consumers look for social proof in the form of reviews, images, videos, and social media posts. This can be used as a reliable, unbiased source to determine whether the product lives up to its marketing claims.
User-generated content (UGC) can provide the social proof you need to promote your social commerce.
5- Host Live Shopping Events
You should think about utilizing live streams in your social commerce efforts since they are becoming more and more popular among social media users.
Make the most of this feature by holding frequent live shopping events and letting people know about them in advance. You may host Q&A sessions, offer demos and tutorials, or even introduce new products. Respond in real-time to customer questions throughout the broadcast to remove barriers to purchase and encourage people to make a purchase.
Conclusion
In conclusion, social commerce platforms will continue to play an integral role in the future of eCommerce. The strategies outlined in this article have shown that businesses should take a holistic approach, investing in customer experience, marketing, and technology solutions to ensure success in 2023. Businesses can increase sales and engagement with their target audience by leveraging analytical insights into customer behavior and preferences and providing personalized, interactive experiences on social media channels.
1- What is a social commerce platform?
A social commerce platform is a powerful tool that helps to create a frictionless customer experience across multiple digital channels. It enables businesses to interact with customers in real time and make informed decisions based on customer behavior and preferences. By leveraging the power of social networks, such as Facebook and Twitter, these platforms help businesses build customer relationships, drive sales and increase brand awareness.

2- What are examples of social commerce?
Selling your goods using your social media platforms is known as social commerce. You may do this by using websites and apps like Instagram, Facebook, Pinterest, and TikTok, each of which offers a distinctive set of features for displaying your products to potential buyers while they browse social media.