Brand awareness is a crucial aspect of marketing that involves creating familiarity and recognition for a particular brand among its target audience. There are many ways to achieve brand awareness, including advertising, social media, and sponsorships. In this article, we will explore some brand awareness examples to better understand how successful brands have created a strong presence in the market.
Since there are different methods to build brand awareness or increase it, these examples can help you decide which strategy to follow based on your goals and market. 
your product and why they need access to all of its features. 
10 Amazing Brand Awareness Examples
Every business knows how important brand awareness is; they may try different brand awareness strategies to improve this awareness. In this way, examples of successful campaigns can help you build better brand recognition on the market. Let's take a look at some awesome brand awareness examples from top companies.
Examples of Brand Awareness Using Specific Hashtags
We all know that social media is a great place for most brands to introduce their products to their target customers. There are different methods to increase brand awareness on social media; one of them is using hashtags. Let's see how brands use this method to build a buzz around their name on social media.
1- Coca Cola's #ShareACoke Campaign
One of the greatest brand awareness examples using hashtags is Coca Cola's #ShareACoke campaign. #ShareACoke is a fantastic example that demonstrates how far branded hashtags, interactive content, and personalization can get your name out there.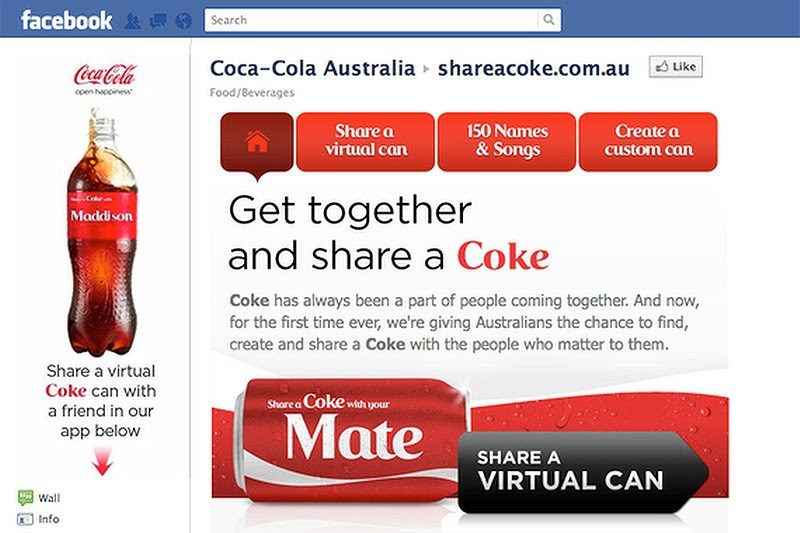 Coca-Cola launched the campaign first in Australia in 2011, which prompted users to share their own content with the Share A Coke hashtag on social media. How did this work? The campaign revolved around customers' love of personalization.
The brand added the country's most common names on the wrapping around the Coca-Cola bottle, encouraging customers to look for a bottle with their name in store.
Note: Every campaign on social media requires a hashtag. Therefore, it is essential to have a hashtag strategy for your brand awareness campaigns or any other online projects. Additionally, having a dedicated hashtag for your brand can help you track who is talking about you.
2- L'Oreal Paris #WorthSaying Campaign
Who doesn't know L'Oreal Paris? This brand is one of the most well-known cosmetic brands around the world. You should note that brand awareness is not something you do once! Each brand should develop new ideas to attract customers and compete with other brands on the market. However, what L'Oreal did was a bit different than others.
L'Oreal didn't try to sell something to its customers; instead, it ran a campaign to empower women to talk about what they believe is important, more than just beauty. They also collaborate with top celebrities like Jennifer Lopez and Blake Lively to spread this hashtag on social media.
Beauty brands may find it difficult to discuss something more important than their products! This brand did just that. L'Oreal's #WorthSaying campaign is an excellent example of brand awareness for businesses that want to bond more with their customers.
Research done after running this campaign shows that %75 of women felt more motivated and inspired to accomplish their goals, making them like L'Oreal more than before.
Note: As you can see, you can rely on influencers and celebrities to run a hashtag campaign on social media and build a successful brand awareness campaign.
Example of Brand Awareness by Hosting Events
Some brands host different conferences and events to grab the attention of their customers or meet them face to face. These are some of the brand awareness examples by hosting events:
3- Apple Events
Undeniably, Apple is the first name that comes to mind while talking about events. As you can see, tech gurus always wait for the next Apple event to learn more about its newest products. This eagerness shows how they have found a way to turn their product releases into highly anticipated events, making this a great brand awareness example!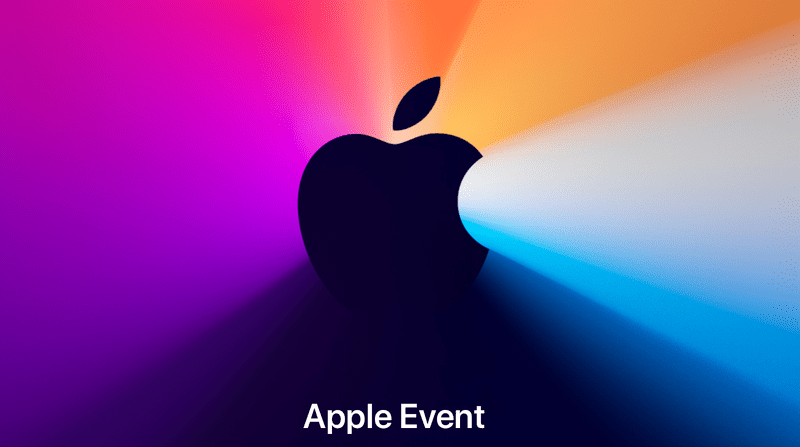 4- Barbie Movie
You may wonder why Barbie is on the list. That's because movie-releasing campaigns and events are great places for brands and businesses to introduce themselves using the event's theme. Barbie is one of the most incredible events for such a purpose.
One of the most attractive brand awareness examples in this subject is Airbnb's Barbie House in Malibu, which was introduced to Barbie fans at this event.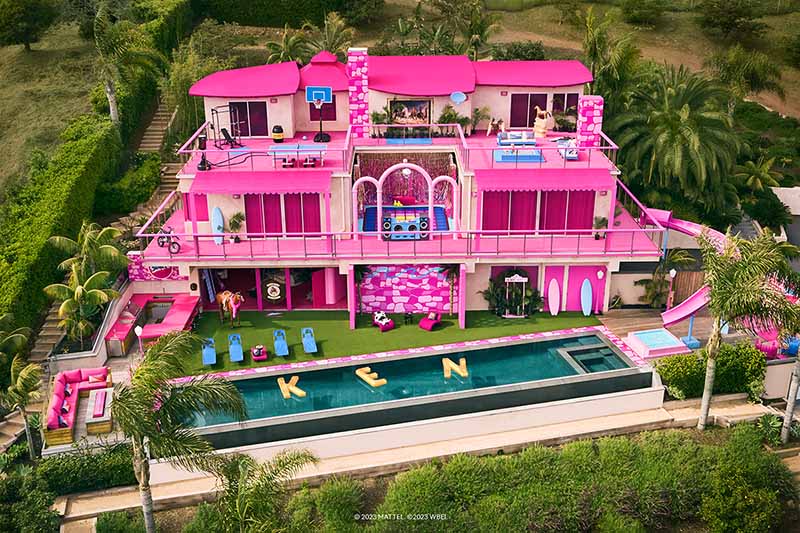 Brand Awareness Examples of Offering Freemium
People like to test a free version of a product or service to ensure it suits their needs. Giving them a freemium of service gives them the trust that they won't lose their money if they don't like the product. On the other hand, it is more likely for them to buy a product after they test it for free. That's how freemium can improve brand awareness. Let's see some freemium brand awareness examples.
5. Dropbox
The marketing strategy of Dropbox is a combination of referral program and freemium. This storing and sharing service is one of the best examples of brand awareness in the world. Even a decade after it started its referral program, marketing professionals are incorporating it into their own business plans.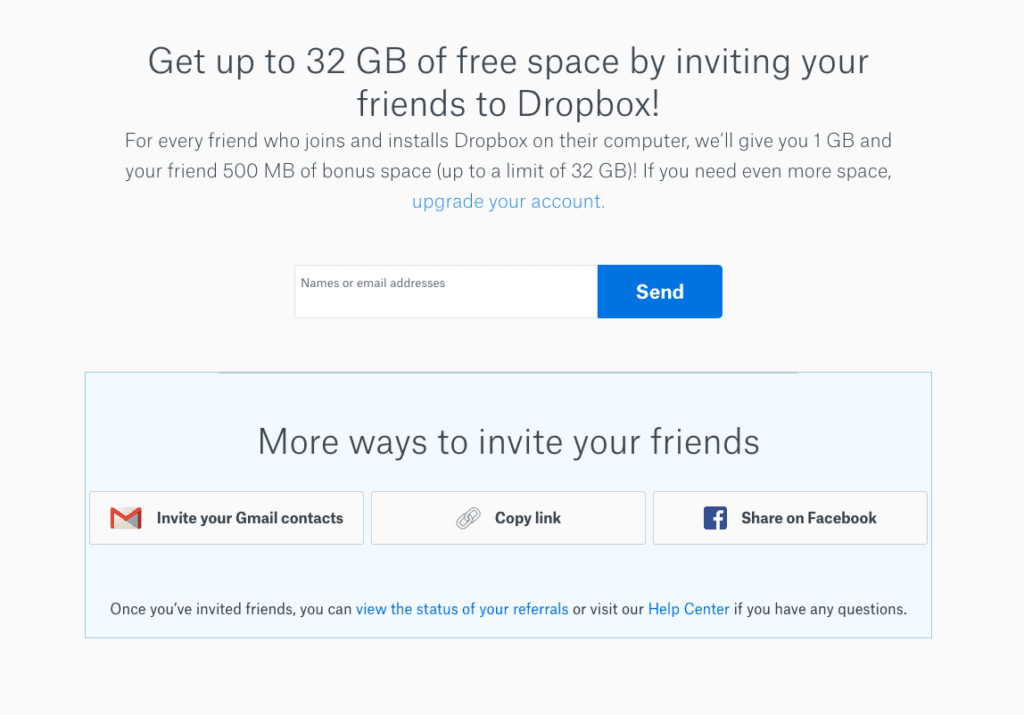 Dropbox basically has 2GB of free space for its personal users. They can upgrade their accounts to access more space up to 5 TB. However, that's not the only plan this service provider follow.
Its referral program was even more attractive to users. Each dropbox user can access 500M extra storage space after sending an invitation to others. Dropbox managed to double its user population every three months when it was still a newcomer, with users sending 2.8 million invites in April 2010. This translates to a 3900% increase in brand awareness in just 15 months!
6- Spotify
Another great example of a freemium marketing model is Spotify. This music streaming app offers a free version of its application to users, so they can easily listen to their favorite music without having to pay. But this free version includes ads and has some limitations, which makes it a better option to buy a premium version. However, the users can always use the free version because it doesn't have any time period.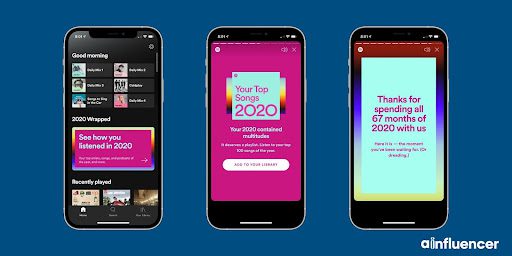 Giveaway Examples for Brand Awareness
Running a giveaway campaign has always been a great strategy to raise brand recognition and attract new customers, especially on social media. Let's see how brands use this marketing strategy to build brand awareness.
7- Coors Light #CouldUseABeer
Coors Light took advantage of the fact that everyone loves free stuff and created a viral social media marketing campaign called "CouldUseABeer." All you had to do was buy a six-pack and tweet @CoorsLight with the campaign hashtag about anyone in your life who could use a beer and why. They continued to give away free beers until they had given away around 500,000 to delighted customers.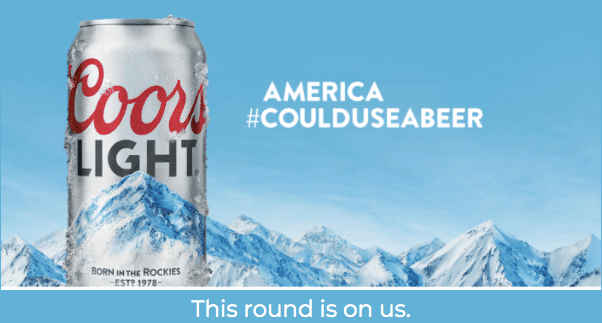 8- Startbucks (#RedCupContest)
In 2016, Starbucks ran a social media campaign called Red Cup Contest, asking its followers to share a photo of themselves holding Starbucks' red coffee cup using the hashtag '#RedCupContest.'
This contest had five prizes of $500, which would be dedicated to the five best pictures. This giveaway campaign was fun and made more people drink Starbucks coffee to share its cup! Almost 40,000 photos were shared with this hashtag on social media platforms, including Instagram, Facebook, and Twitter.
Influencer Marketing Brand Awareness Examples
One of the best methods to build brand awareness is partnering with social media influencers who have a large following and influence over their audience. Here are some of the best examples of brand awareness with this strategy.
9- GymShark
As a well-known gym clothing brand, GymShark ran an influencer marketing campaign on TikTok and Instagram called '66Days: Change Your Life Challenge.' 
This campaign aimed to influence people to follow a healthier and more active lifestyle. Accordingly, GymShark collaborated with six sports influencers to create a video about this challenge and share it on their social media accounts.
Through this campaign, GymShark tried to introduce itself as a brand that cares about its fans' health. At the same time, it promoted its products.
10- PlayStation
If you like playing games, PlayStation will be your favorite brand, and gamers will be your favorite influencers. PlayStation is one of the brands that work with micro influencers in different campaigns. However, to promote its new virtual reality headsets, it collaborated with Nano influencers too. 
The company found five gaming influencers on Instagram and YouTube, where most of its target audience was available. Together, they created sponsored posts where gamers unbox and test the new PlayStation VR.
Note: As can be seen, social media is the best place to create brand awareness. However, it might be challenging for some brands to find influencers to collaborate with. That's when Ainfluencer comes to rescue you!
Let's see how Ainfluencer can help your brand grow on social media.
Ainfluencer: The Best Influencer Marketing Platform
Whether you want to run a hashtag campaign, a giveaway contest or want to promote your recent products, influencers are out there to help you spread your message to thousands of people who might be your target customers. Influencer marketing platforms, like Ainfluencer, are out there to make it easier for brands to find influencers in their niche. 
Ainfluencer is a 100% DIY marketplace that can quickly connect brands and influencers. The brands can easily find influencers by joining Ainfluencer for free and creating a campaign, mentioning what they want to achieve from this collaboration.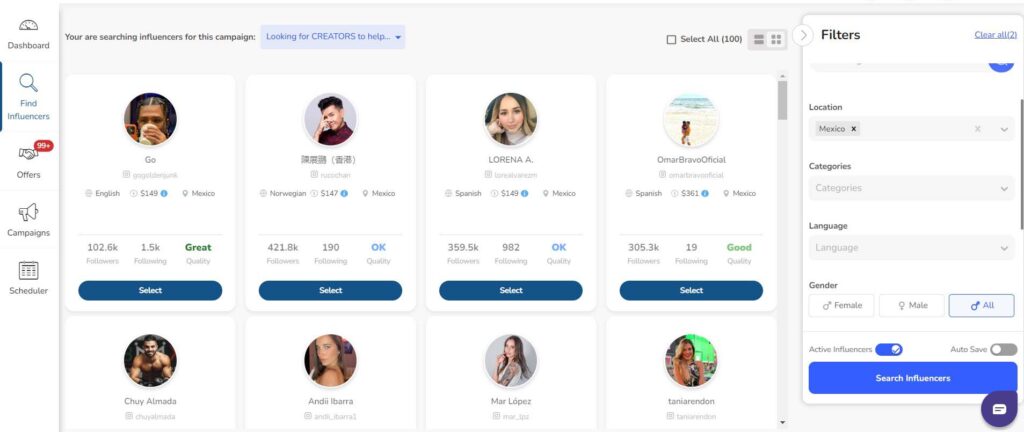 They can also search for influencers based on category, gender, location, language, number of followers, and a certain budget. And all these steps are still free! So, want to try?
Final Words
There are many ways to build brand awareness, which is why it might initially seem like a confusing topic. But you can expect awesome returns once you find your business' personal brand marketing strategy. With brand awareness examples in this article, we tried to show you how top brands use different methods, especially on social media, to increase brand awareness and promote their business. Their brand awareness campaign examples can be great ideas for you to start your next campaign. 
FAQs
1- What is Brand Awareness?
Simply put, brand awareness is the extent to which a brand is recognized by its target audience. It is the level of recognition and recall that a brand has among its potential customers. Consumers are more likely to consider a brand with high awareness when making purchase decisions.
2- How Does Instagram Help with Brand Awareness?
Instagram influencer marketing, running giveaway campaigns and different contests are among the brand awareness campaign examples that help businesses promote themselves on Instagram.   
Additionally, it's easy-to-use, visually appealing, and lets you personalize your brand. Therefore, being active on this platform can also bring your business more followers who may become their customers.
4- What Is the Best Social Media Platform for Brand Awareness?
That depends on your business and goals. Nowadays, most businesses use Instagram or Facebook to promote their brands. However, if your target audience is Gen Z, TikTok will be a better platform for brand awareness