Have you ever hopped into a hot tub, relaxed completely, and thought "there is nowhere else I'd rather be than in this Jacuzzi".
Like many, you might use the term Jacuzzi interchangeably with Hot Tub. You picture a Jacuzzi as that large bath with those awesome underwater jets that massage your body rather than a trademark.
But, a Jacuzzi is in fact the business and not the tub itself. That's the kind of brand awareness strategy you ought to be looking for.
Common and interchangeable brand awareness examples such as Jacuzzi, Kleenex, or Coke have achieved such recognition that for many, they can't think of using other words. 
Building a brand awareness campaign can do this for your own brand. That said, there's still a long way before you can start measuring your brand awareness and before you become a household name.
To get to that point, check out our tips for developing your brand awareness strategy in 2023 and learn how to make the most of marketing awareness strategies in general.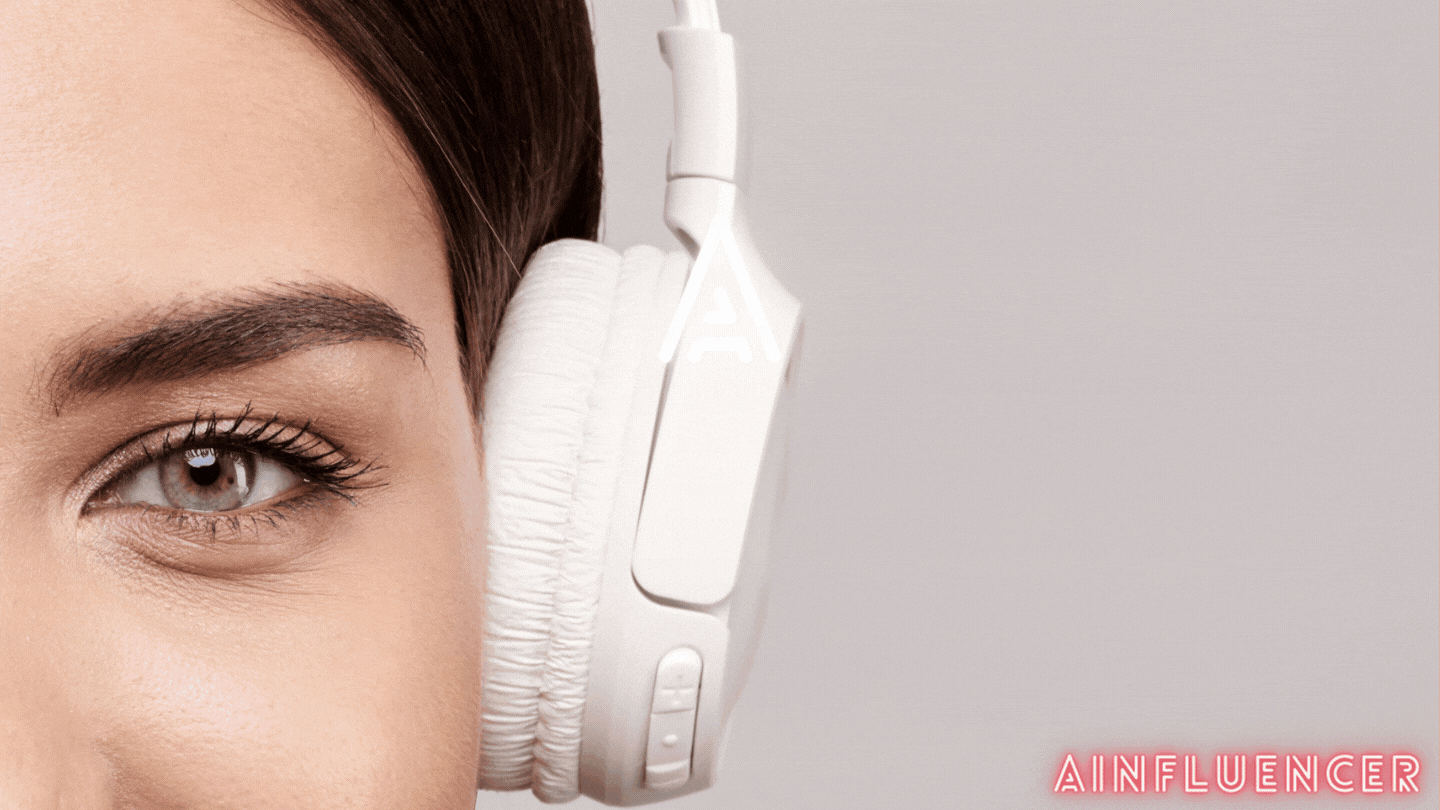 What is brand awareness?
How well do your customers recognize you? The more recognition that you get, the more successful you have been in formulating your brand awareness strategy.
Consider your competitors. Do they have an edge on you? Developing your brand awareness marketing also means you have to figure out how to stand apart from the rest.
Social media platforms with a high engagement rate also play a crucial role in increasing your brand awareness. It's worth mentioning that Facebook's engagement is 8.4 times higher than Twitter's while Instagram's is 10 times higher than Facebook's.
It is good to be on all three, but if you could only choose one to grow your brand awareness, choose Instagram. For instance, promo codes, UGC, Instagram lives, and giveaways are some innovative solutions to creating brand awareness on Instagram.
Today, top influencer marketing hubs are great methods for creating brand awareness. Consider using a marketing hub like Ainfluencer to connect with influencers for free.
Watch this video to see how Ainfluencer can help you.
Example of brand awareness
Examples of brand awareness campaigns like "Jacuzzi" and "Kleenex" are the gold standard. For many people, these are the only words to use for hot tubs and tissue paper. Whether for their excellent brand awareness strategy, great use, or both, these brands have successfully made their mark with their names and logos. 
But there are other awesome examples of companies with great brand awareness campaigns.
Here are just a few:
1. Amazon
Amazon's marketing and growth strategy are so strong that it went from selling books in a garage to finding itself as one of the most prominent middlemen between all sorts of businesses and consumers.
Now, they also focus on producing films, digital streaming, cloud computing, and AI, along with their fast-growing e-commerce activities.
If you are also planning to set up your own influencer marketing to improve your brand awareness strategy, here is why we recommend Ainfluencer.
Create your campaigns on Ainfluencer
Create campaigns on Ainfluencer to start creating brand awareness. Making your ad helps you to explain what your company is and what kind of goals you want to accomplish with your influencer.
Once your ads are being run, use insights and analytics that help you measure the success of your brand awareness strategy.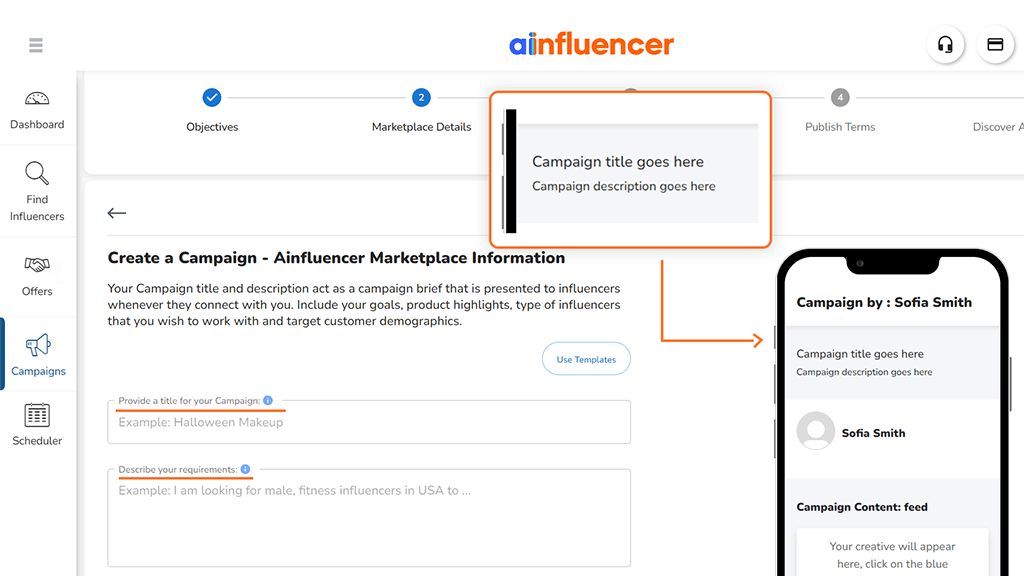 Find the right influencers on Ainfluencer
Use Ainfluencer's advanced search engine to filter influencers based on keywords, follower size, location, and more.
Get deep insights into your potential influencer like their engagement rate, follower size, and estimated price.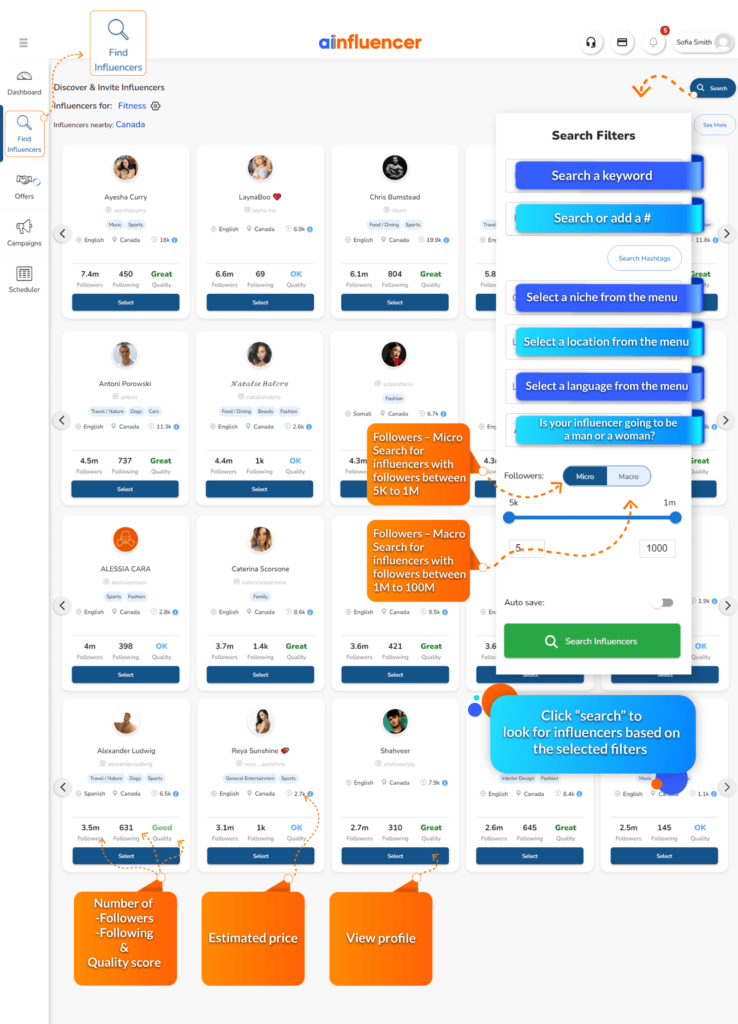 2. Nike
Sponsorships, advertising, and an experienced-focused business model have all helped to make Nike stand out from its competitors.
Nike can be found in almost any popular sports arena and is synonymous with fashionable, high-quality sports equipment.
3. Burger King
Sometimes the best brand awareness strategy is to study your competitors. This is exactly what Burger King has done all the while setting itself apart from McDonald's. Take the "Unhappy Meal" as an example which was introduced in response to McDonald's "Happy Meal". It also conveyed an important mental health message – No one is happy all the time, and that's ok.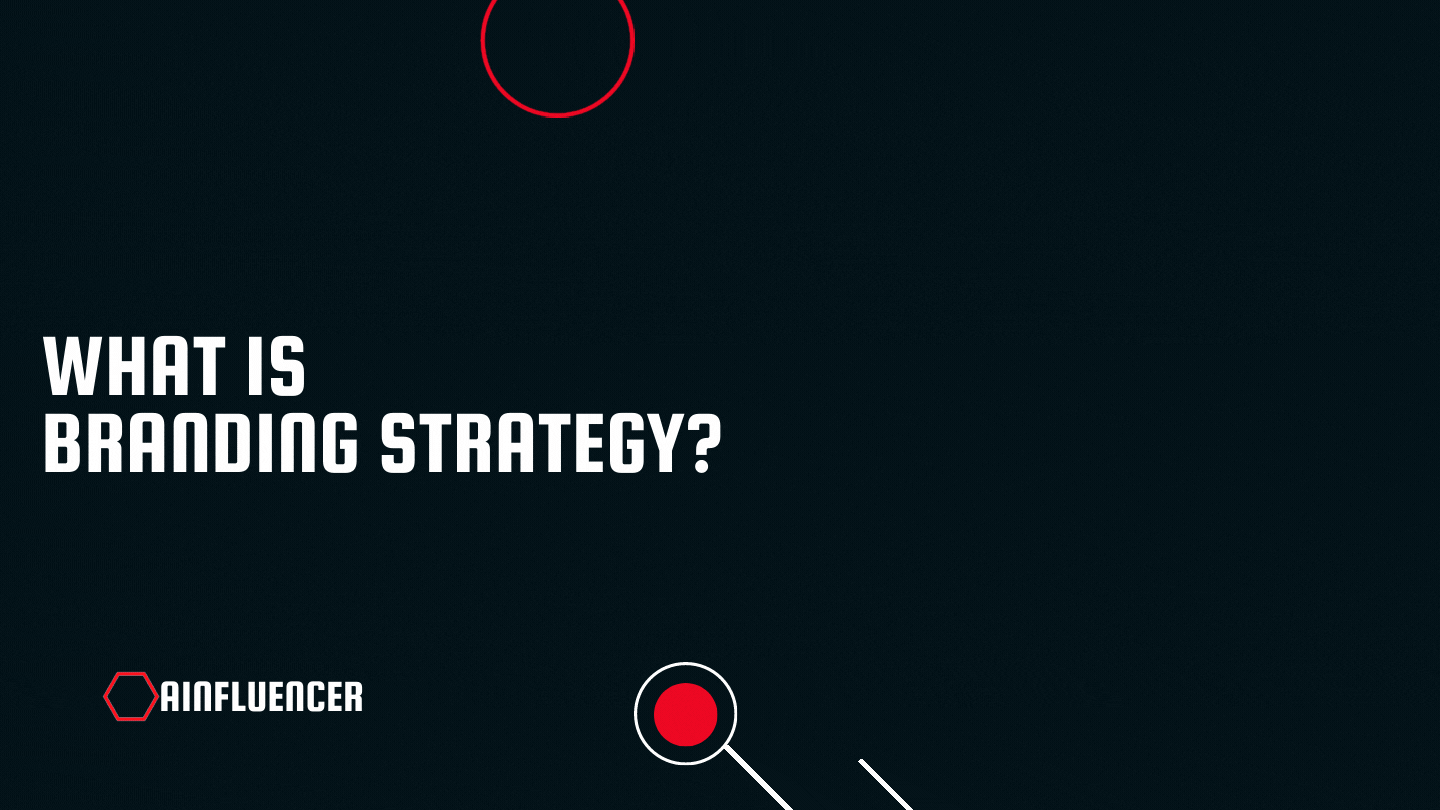 What is branding strategy?
A brand development strategy or branding strategy is the plan you implement to move toward your ultimate goal – defining your brand. Essentially, it's the plan that is going to get your brand known.
What does it mean to create a brand's image?
The very first thing that you need to consider in your branding strategy is the image that you want to create for your brand. You should clarify what your purpose is, what you already know about your audience, and of course, how well your audience knows you.
We've broken down three main steps to developing your business' image.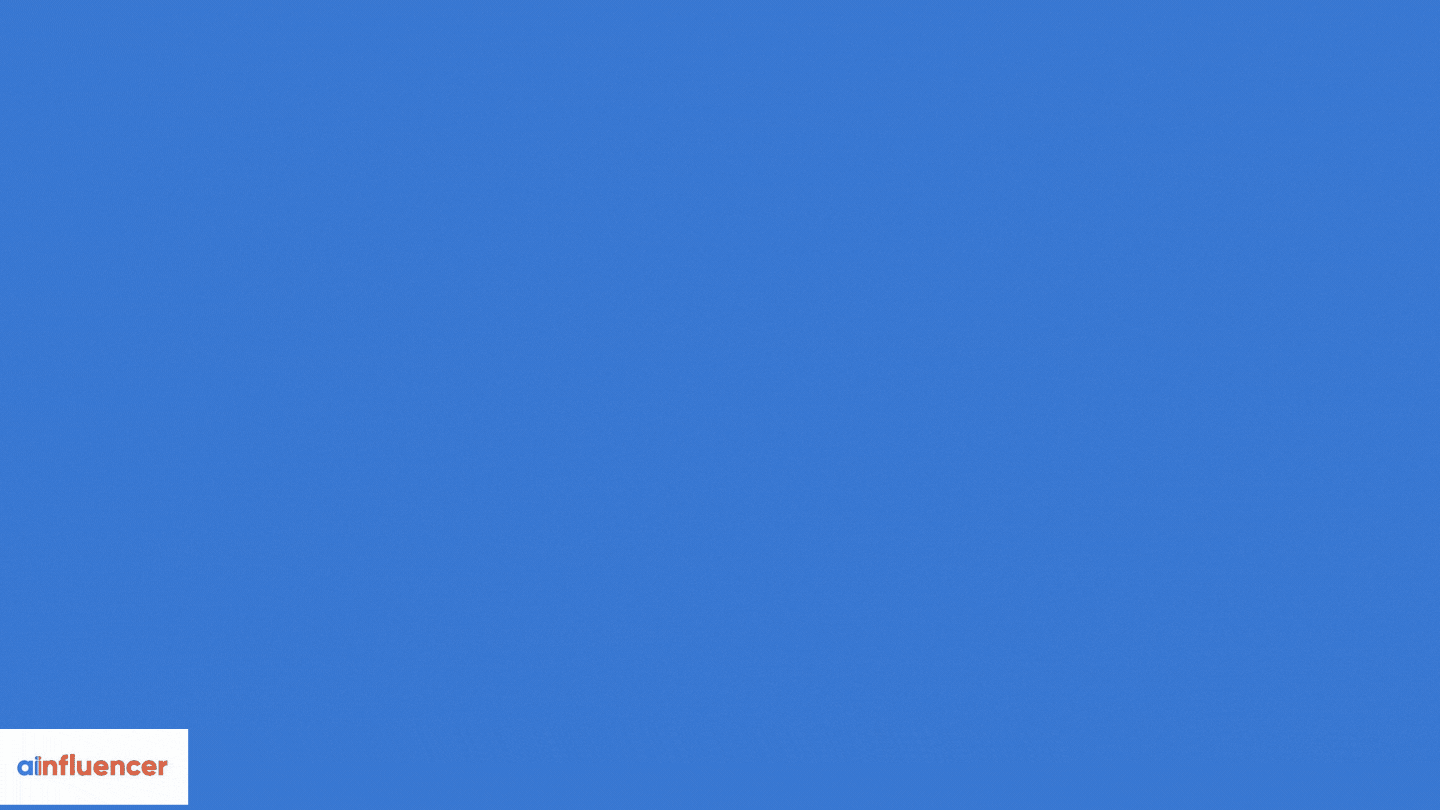 1. Create your brand's message
A business, service, or product can be used for many different things. But, it is your company's message that is ultimately going to stick with the consumer.
To figure out what your brand's message is, ask yourself the following:
Is your message client-focused?
Where do you see the brand in 10 years?
How is it unique?
2. Create your brand's identity
Every visible element that references your business should be considered a part of your brand's identity. It plays a significant role along with your brand's message and brand awareness strategy to create a powerful brand image.
Your identity is more than your brand's name and logo. There are deeper elements that make up your brand identity like:
Your reputation with your own employees
How inclusive your business is
Your consistent tone and voice
Your company values
3. Creating brand awareness
Simply put, you can't reach many customers if people aren't aware that your brand exists. Hence the need to create and develop your brand awareness strategy.
One of the best ways to build brand awareness is to use influencer marketing – which is a relatively new method of marketing. It is awesome because it gets influencers to promote your products to their highly engaged audience – an audience that trusts them and is interested in what they have to say.
To start creating your brand awareness right away, create an account with Ainfluencer.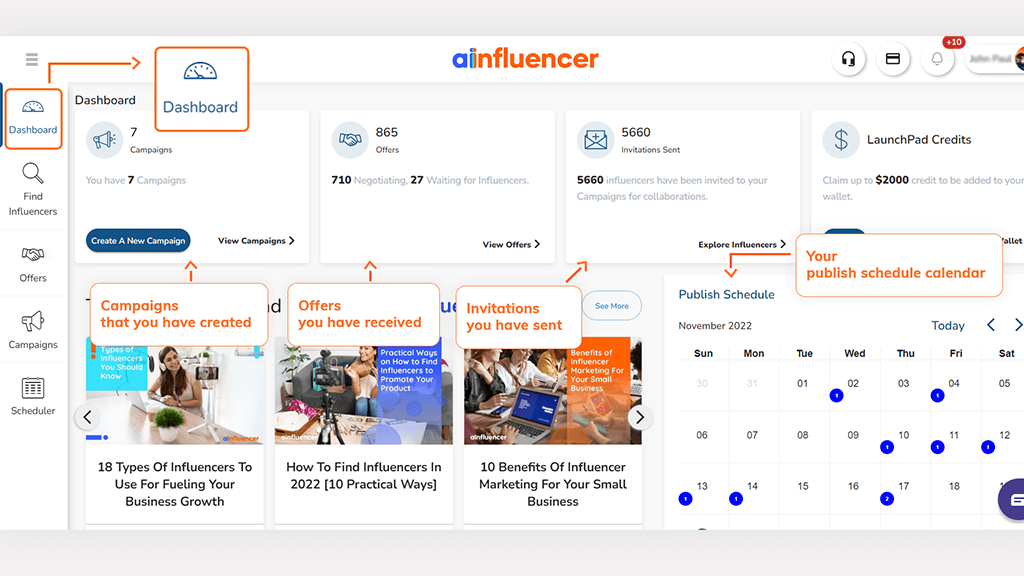 Once you make an account, start reaching out to influencers right away.
Brand recall and recognition
Brand recall and brand recognition are two aspects of your brand awareness strategy. When a consumer recognizes your company, there is often a feeling or emotion attached to that memory. Try to incorporate positive values in your business and make them visible enough that your consumers associate your brand with those values.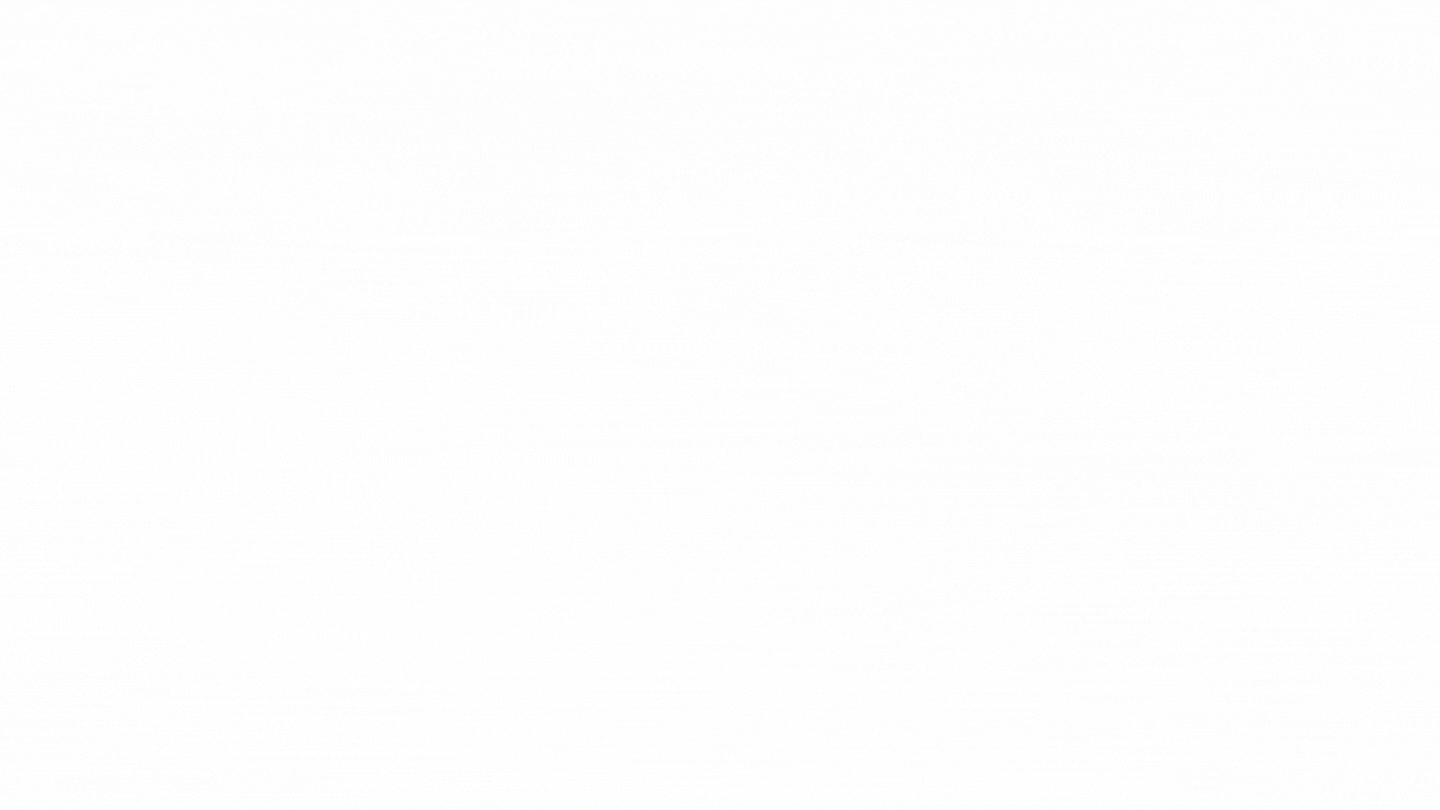 What are the common types of brand awareness?
If brand recall – people can remember your brand for a niche – and brand recognition – many people can correctly say what niche your brand belongs to – are two wings of raising brand awareness, we can categorize your strategy according to 3 common types.
Visual branding: A specific color, theme, design, logo, or any other visual elements that distinguish you from your competitors.
Top-of-the-mind brand awareness strategy: Thinking of a product category, people will remember your brand name first.
Dominance: People cannot think of any other names but your brand for a particular niche.
How to measure brand awareness
Earlier we mentioned the idea of measuring brand awareness once your strategy is more established.
You can use a number of different strategies to gauge how your brand is doing but if you're unsure of exactly which methods to use, just stick to these two:
Social listening
Monitor your brand awareness campaign by reading comments, checking your post's engagement rate and noting how the people around you respond to your brand as time passes.
Your website traffic
Use google analytics or other data recording software to keep a tab on your website's impressions and visits. Your website's popularity is a good metric to gauge how well your brand's awareness is progressing.
How do you build brand engagement?
Your brand awareness strategy should be considered independent of your actual brand engagement. The first is only the plan to get the second.
Brand engagement on social media is closely tied to increasing loyalty and interactions with your brand on a more personal level.
To build brand engagement, you need the kind of content that generates engagement. Try using these ideas for brand engagement if you're stuck or unsure how to interact with your audience.
Promo codes
Giveaways
User-Generated Content
IG live
Polls
Q&As
Conclusion
Your brand awareness strategy should be one of the first things you consider as a business. Having an idea of how you want your company portrayed and what you want its message to be is important to guide your business' growth
And we can't emphasize enough how effective influencer marketing programs are for getting your brand's image out to the general public. Make it the first thing you use to grow your business.
How to promote brand awareness?
Partnering with an influencer is the key to promoting your brand's awareness. Leverage their own audience to bring your brand to new people in their own homes.
Why is brand awareness important? 
Brand awareness directly relates to sales. Usually, the higher your brand awareness, the more your business profits.