Whatever category you fit in, leveraging influencer marketing is essential for building your brand awareness and consumer base. With Christmas just around the corner, now is the time to start sprinkling your Christmas marketing campaigns with a touch of holiday magic.
We have chosen 5 brands across different industries that are utilizing creative strategies within their social media Christmas campaigns.
5 Successful Christmas marketing campaigns
1. Aperol USA – #HappyAperolidays
Although Aperol is typically linked with the summer and drinking cocktails by the pool, the company has used creators to market its brand in the fall and winter. By launching a campaign with the hashtag #HappyAperolidays, they are portraying the company as a seasonal necessity. An excellent method to raise brand awareness and encourage user-generated content is by launching a branded hashtag campaign.
By providing a recipe for an Aperol spritz, the post below encourages readers to include Aperol in their holiday celebrations.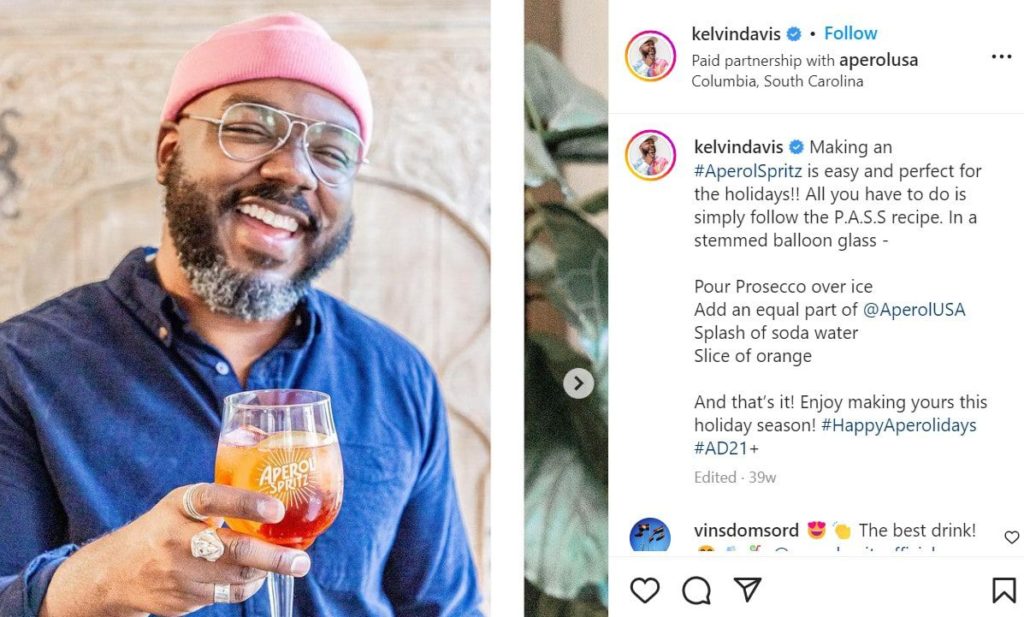 2. Mulberry's – #MyTrueLoveGavetoMe
Mulberry's 2017 "My True Love Gave to Me" is one of the successful Christmas campaigns that is a reinterpretation of the classic Christmas carol, "The Twelve Days of Christmas", in which the lyrics of the song are illustrated with Mulberry products.
Shini Park, of Park and Cube, was one influencer who took part in their influencer marketing campaign and her posts were particularly commendable. By using Mulberry products to represent the lyrics of the carol, Shini echoed Mulberry's own content and produced a variety of images and even short videos for the campaign.
Shini's posts for the "My True Love Gave to Me" campaign was indicative of her own popular, blogging style but also matched the tone of Mulberry's own content that's why it was one of the successful Christmas campaigns.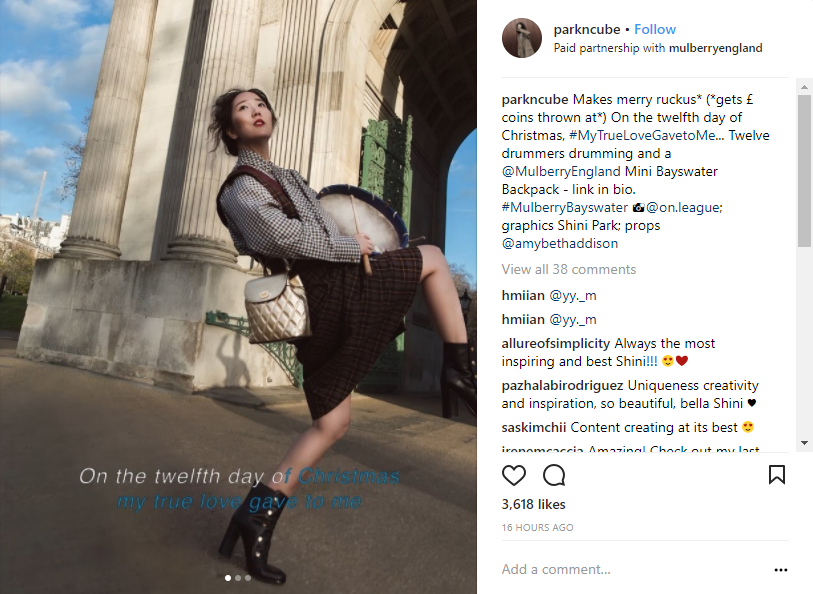 3. The Body Shop – #GiveWithJoy
For Christmas 2021, this beauty and skincare company wanted to celebrate people who love selflessly to run one of the best Christmas marketing campaigns. They advised clients to give The Body Shop products as Christmas gifts to the selfless people in their lives. In addition, they promised to donate a small percentage of every purchase to charities that support women and children.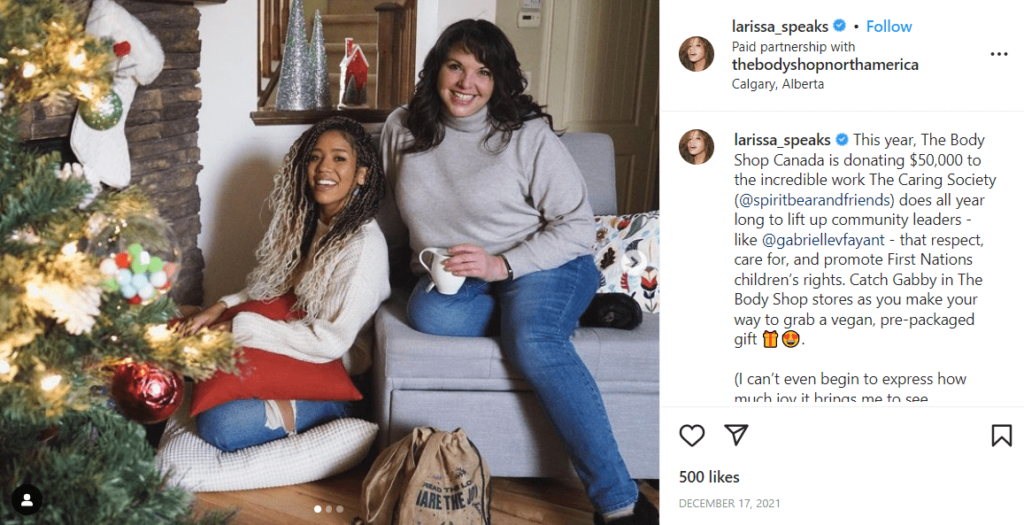 n addition, the brand hosted an influencer party and treated creators to free makeup and threading. The opportunity to network with other influencers and receive free goods provided the creators with a reason to discuss the event on their social media accounts, increasing engagement for the business.
As planned, the influencers informed followers about their experience by publishing a photo or writing an article with the hashtag #GiveWithJoy to highlight the kind donations the company will make for Christmas 2021.
4. Lego – #ShakeUpImagination
The launch of motivational and click-worthy Christmas branding and New Year influencer marketing is nothing new for Lego. In order to approach parents and ask them to give their children something useful, the brand developed a joint campaign with Instagram moms and fathers, family influencers, and lifestyle designers in 2017.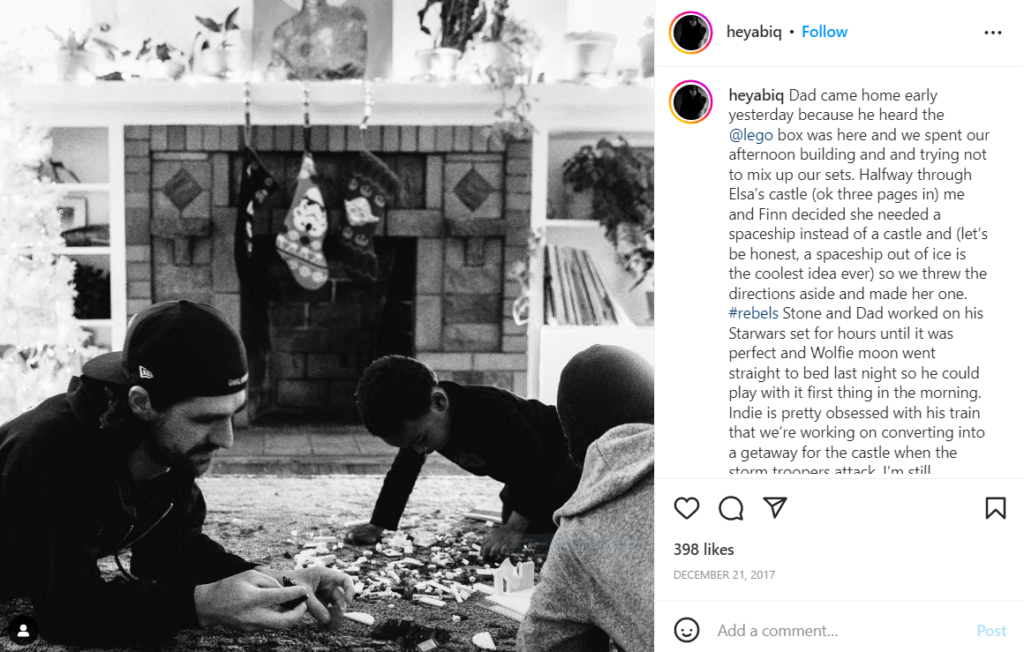 5. Calvin Klein – #CKHoliday
The best method to engage true fans is by allowing YouTubers, celebrities, and content creators to share personal and intimate information about themselves, as done by Calvin Klein in a number of influencer marketing campaigns.
As part of their 2019 Christmas and New Year influencer campaign, Calvin Klein launched a YouTube series titled "In bed with…" knowing that fans are always eager to discover more about their favorite celebrities.
Kendall Jenner and Emma Chamberlain might be seen in the series in footage getting ready for the Calvin Klein-hosted holiday party. While dressed in their CK favorites, the celebrities were seen chatting about various topics, like what they do in bed, their ideal travel locations, and more.
The plan was to use the celebrity influencers' fan bases to promote the product throughout the holiday season. A single video from the Christmas influencer campaign had more than 3 million views, making it a huge success. This is undeniably one of the most successful Calvin Klein social media Christmas campaigns.
Inspired by these Christmas marketing campaigns?
Your influencer marketing campaign should be optimized at each stage to ensure success if you want your Christmas influencer campaigns to be as successful as our top examples.
Ainfluencer is a quality influencer marketplace that can help you make your Christmas influencer campaign a success by letting you optimize each stage from finding a qualified Instagram influencer to tracking the results of your campaign. 
It helps both brands and influencers connect and collaborate with ease. Brands can explore the marketplace and send influencers invitations or they can simply post a marketplace campaign and wait for the influencers to make offers.
Its AI-powered search engine allows you to search through thousands of influencers and filter your search based on language, gender, hashtags, location, category, etc.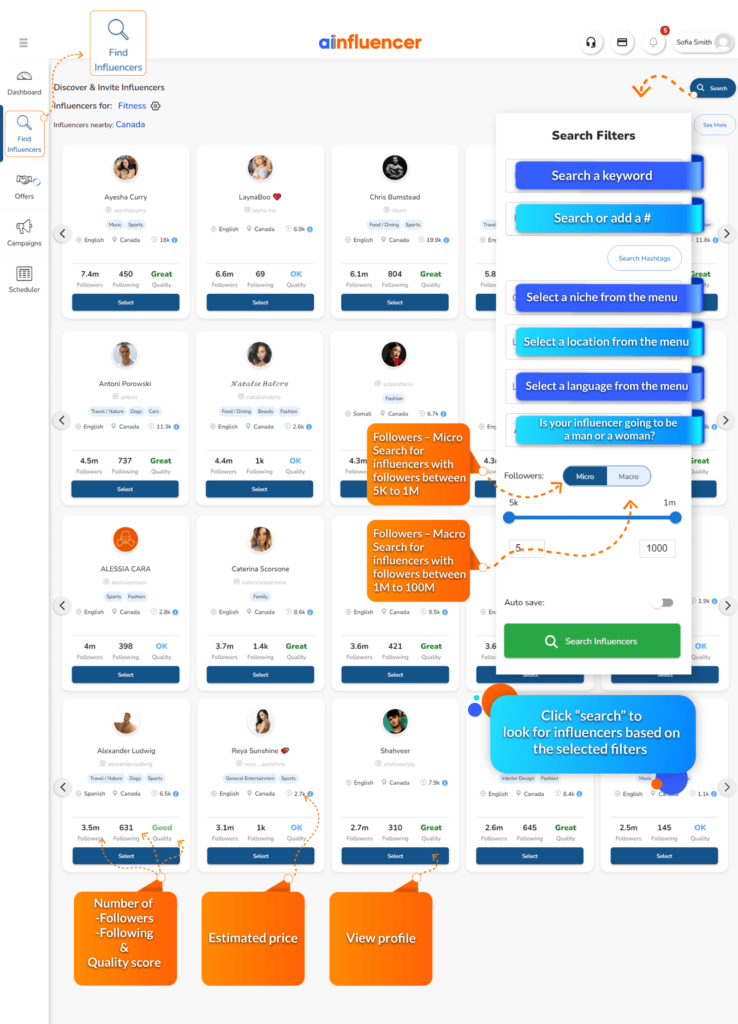 Here are all Ainfluencer's features in detail:
Free to use (It's 100% free to use with no hidden fees.)
AI-powered (Artificial Intelligence is used on the platform to help users discover influencers.)
Risk-free (The automatic system keeps track of your campaigns and holds funds until you confirm the necessary material.)
Influencer audit (Ainfluencer shows you account information like engagement rate, average comments, and likes, comments to followers ratio, and likes to followers ratio for influencers.)
Fast, easy, and smart
Built-in chatbox (brands and influencers can negotiate the marketing terms and close the deal right in the app.)
Creating marketplace campaigns (brands can create a free marketplace ad that is posted to the marketplace where thousands of qualified influencers can see and make offers.)
 Real-time analytics (Ainfluencer tracks your performance from start to finish.)
Now let's take a look at two case studies by Ainfluencers to see the great results that brands have achieved through running their influencer marketing campaigns with the help of Ainfluencer.
Tiary is an online platform that enables users to create their own custom jewelry according to their personal tastes. The brand used the Ainfluencer marketplace to provide influencers with a great shopping discount along with a promotional fee in honor of Mother's Day. Ainfluencer matched the brand with micro influencers that like #gifting, #momlife, #dadlife, and other topics.
The campaign result was great. Over 5,000 actions were generated by the campaign, which featured posts from 10 different influencers.
In order to raise funds for patient-focused research for diagnosis, treatment, and prevention, BSCS, Canada's only registered Breast Cancer Society got help from the Ainfluencer marketplace.
Three Canadian wellness and health influencers were paired with them by Ainfluencer so they could post about the importance of breast cancer research in their stories and in-feed posts.
Valerie, Inshia, and Rachel took part in the campaign and created incredibly compelling content that shared their own experiences with breast cancer research. At the end of the campaign, one of the influencers with 26.5K followers could generate 6K engagements.
Conclusion
In conclusion, the best Christmas marketing campaigns for 2023 are those that focus on personalization, emotion, and giving back. By creating campaigns that connect with consumers on a personal level and evoke positive emotions, brands can create a lasting impression that will grow their business in the new year. Additionally, giving back to the community through charitable initiatives is a great way to show customers that your brand cares about more than just profit.