Since its creation in 2010, Instagram has become one of the most popular social media platforms. With over 1 billion monthly active users, Instagram offers businesses a unique opportunity to reach a large audience.
Influencers are using this platform to build online communities, engage with people, and do online marketing. On that account, Instagram has provided some analytics through "Instagram Insights" to help influencers understand whether they're doing their content creation and Instagram strategies right.
In this guide, we will discuss every metric you need to know to learn more about your account's followers and performance. We will tell you how to find your Instagram account's insights on both Android and iOS.
Stay tuned!
View Instagram insights on Android and iOS
Before starting to check your account's insights, keep in mind that it's only available on creator or business accounts Instagram. You'll be able to see Instagram insights since you converted to a business or creator account.
This video shows you how to get access to your account's insights:
To view your account's insights, you need to go to your profile and tap the "Insights" button: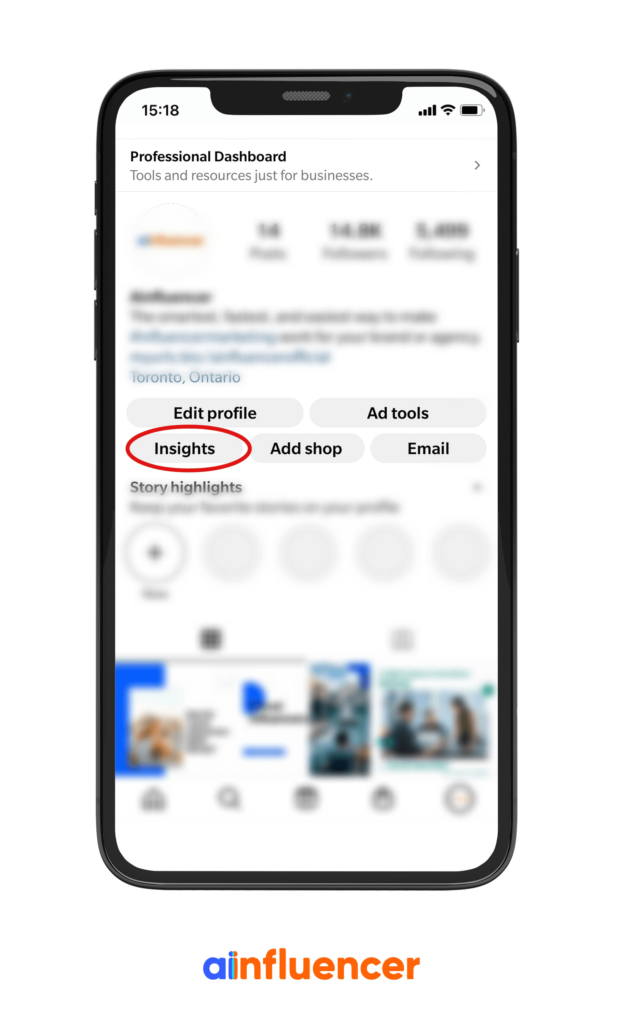 Or, if you don't have this button on your profile, you can go to
in the upper right corner and tap on the "Get Insights" button.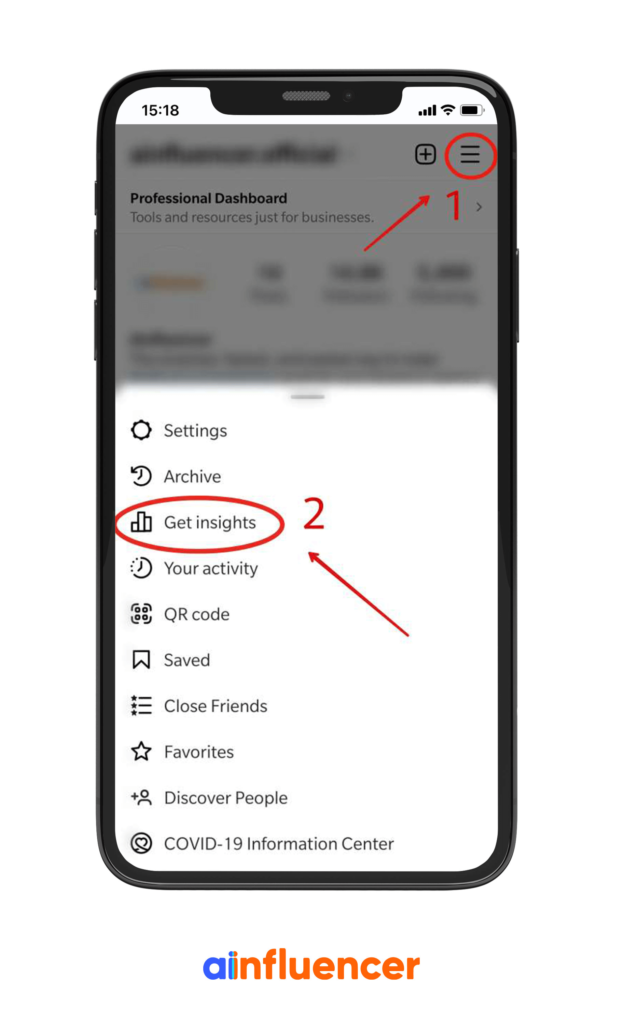 In the Insights section, you will see information about your account's performance and followers. By tapping on each metric in the Insights section, you can get more details. For example, by going to the audience column, you can find out who your followers are: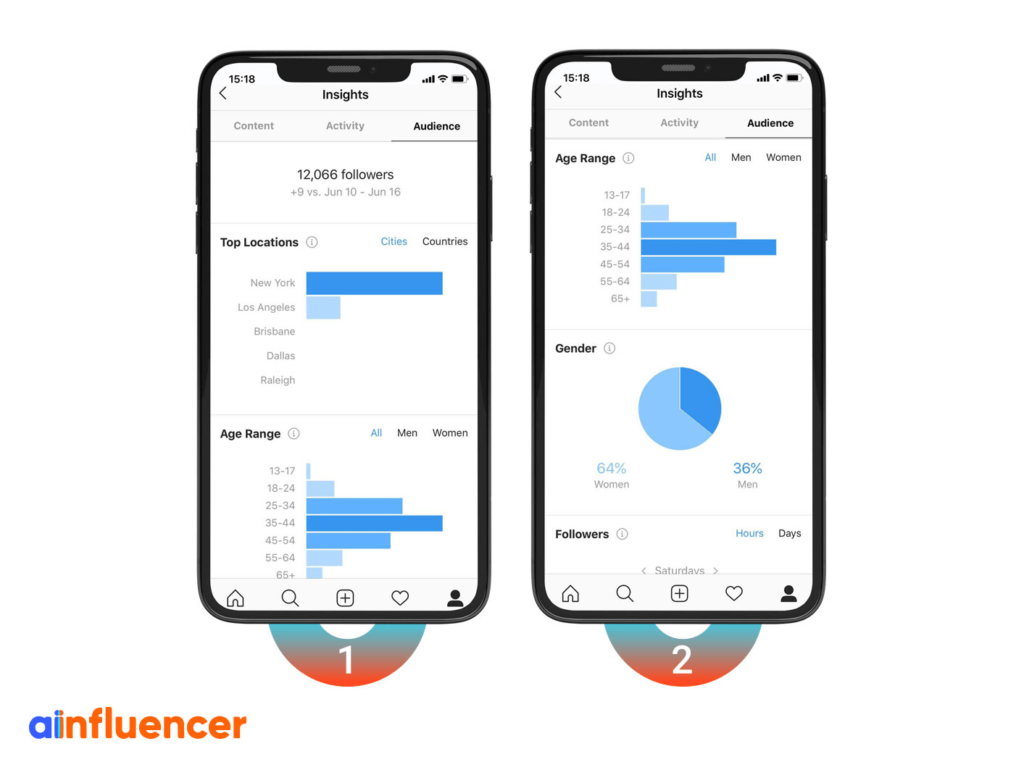 Or go to the activity column to reach the data about the interactions on your account: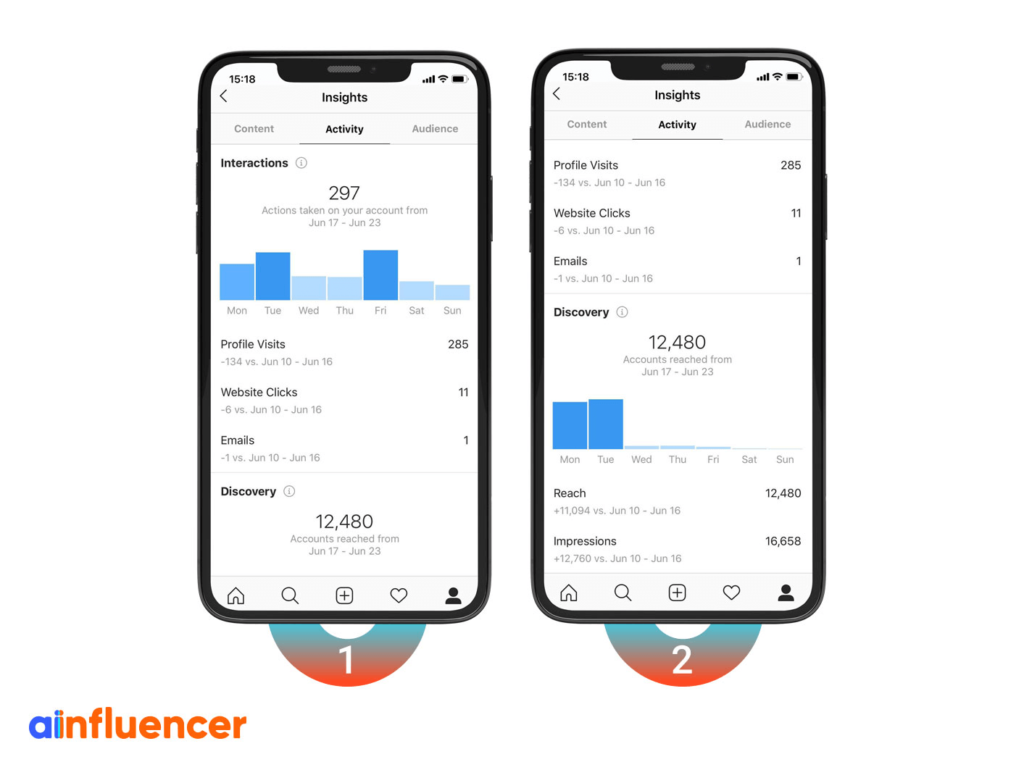 Aside from your overall account and followers' insights, you can freely view insights for each of your posts, Stories, videos, reels, and Live videos on both Android and iOS mobile apps. It gives you a chance to see how each one performed and how your audience engaged with them.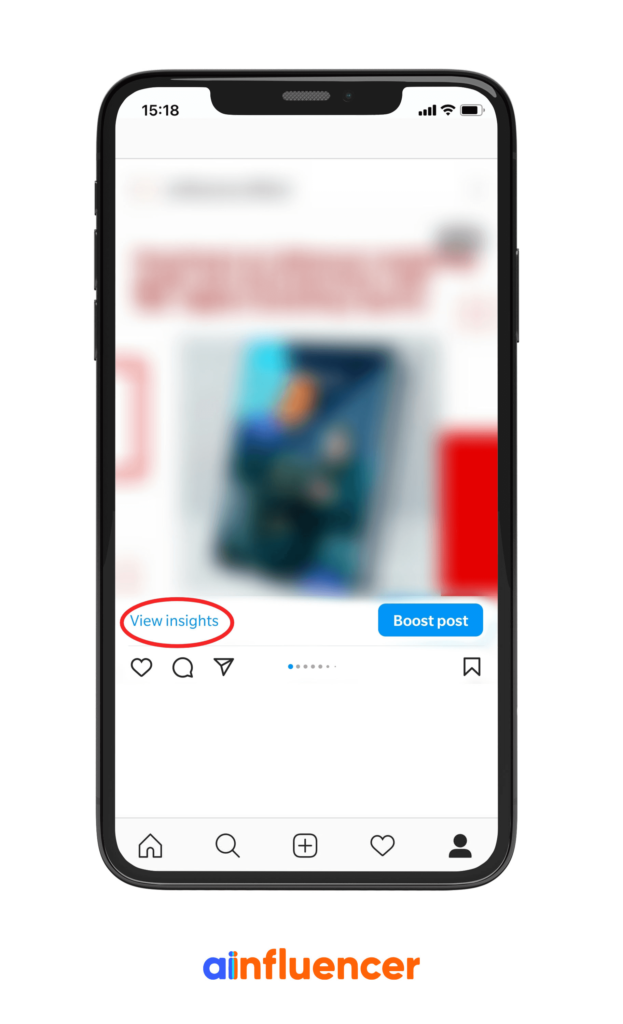 You just need to tap "View Insights" under each post, video, or reel to see the following information: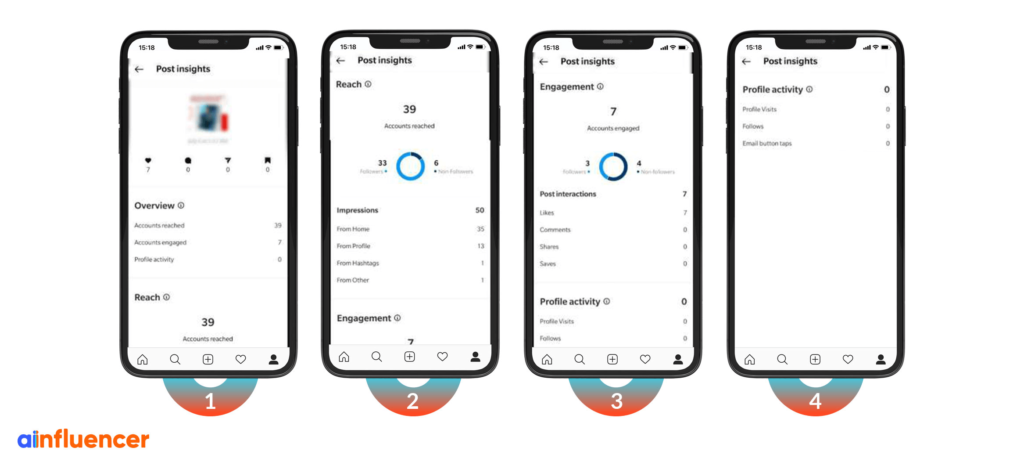 For Stories and IG Live videos, you need to swipe it up and see the Instagram insights: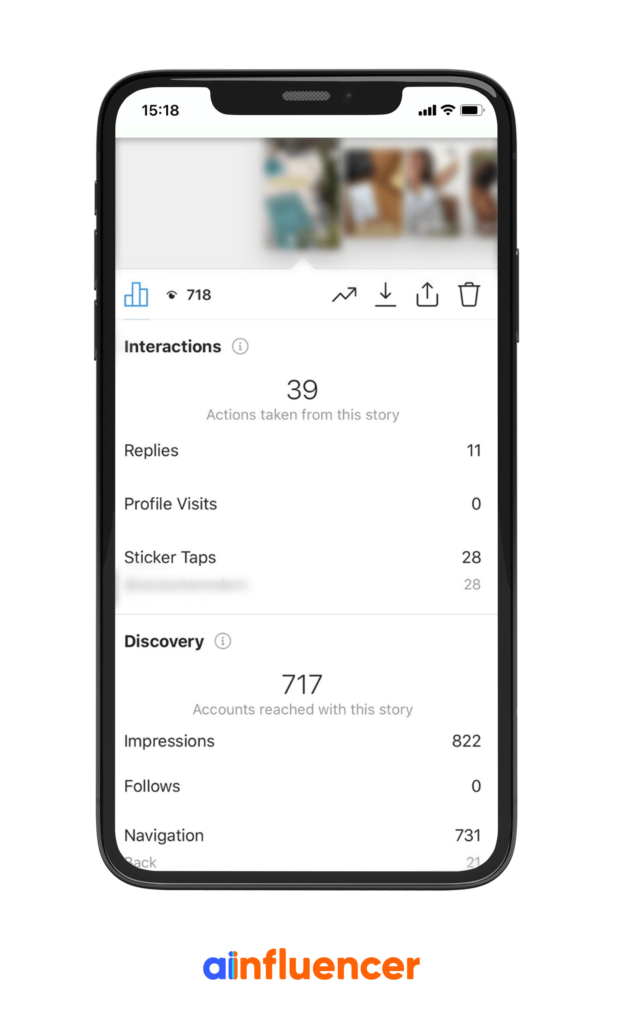 How to Share Instagram insights with brands as an influencer?
When you want to collaborate with a brand on Ainfluencer, brands may ask for the insight data of your Instagram account so that they can get an overall understanding of your account's demographics and analytics.
Brands can go to the chat box with any influencer and click on the "Request Instagram insights from influencer" button.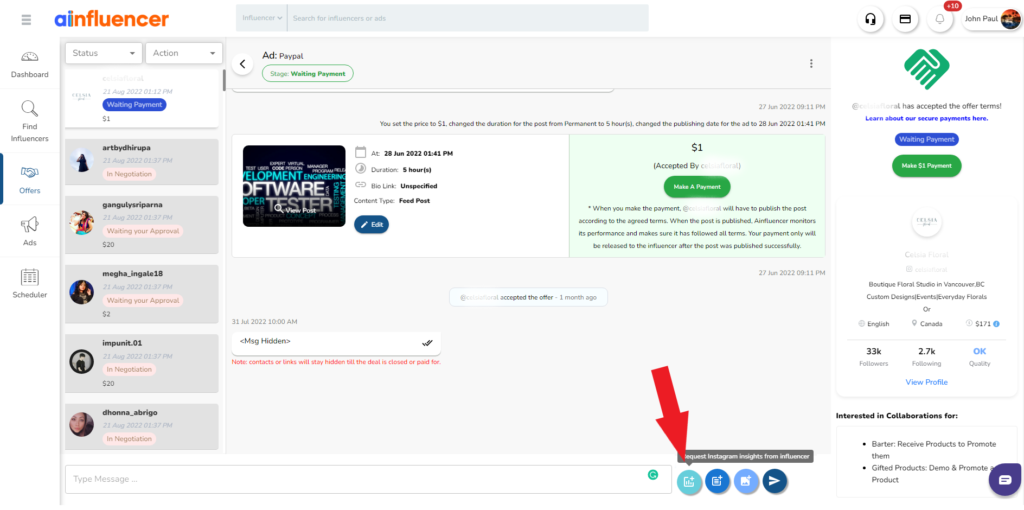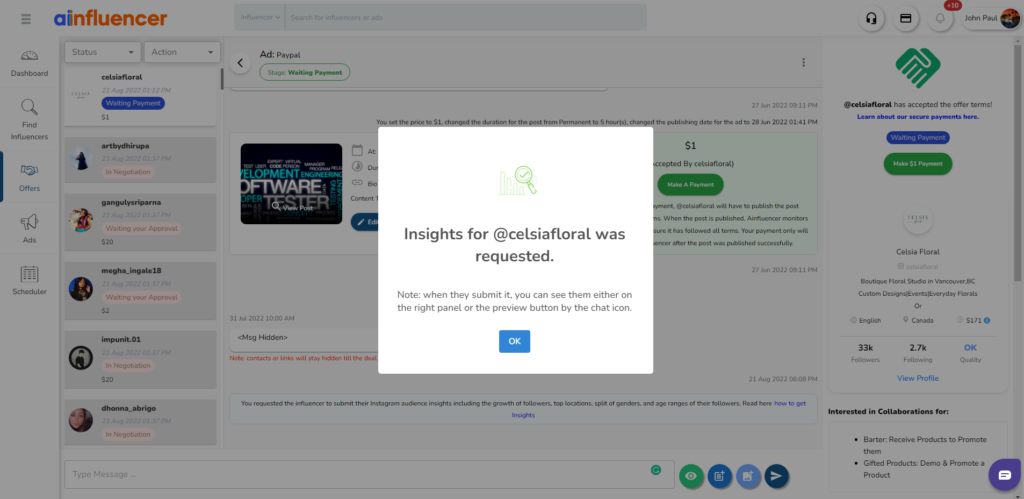 At this stage, an insight request will be sent to you and you'll see it in the "Offer" chat section.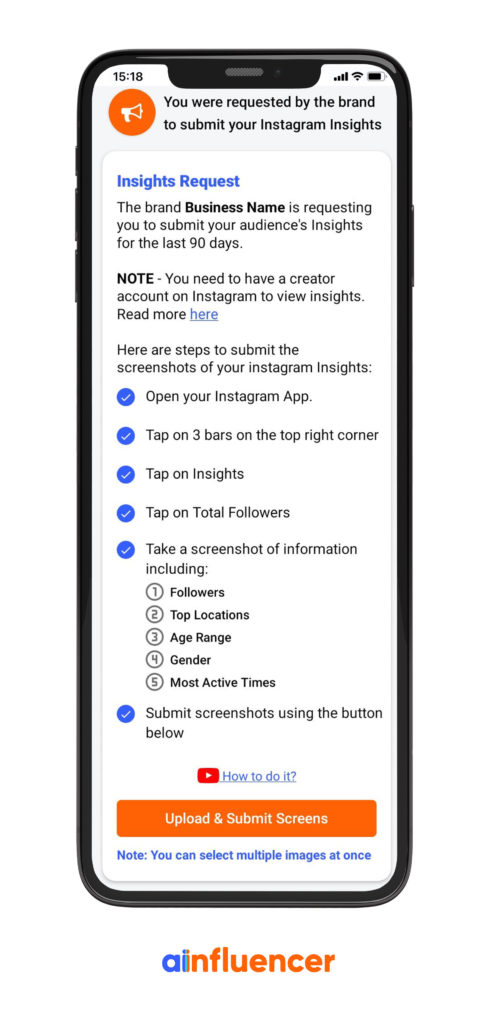 When you get this notification, you will have to upload a screenshot of your account's insight. Otherwise, the brand cannot see any information on your account and will face the following error: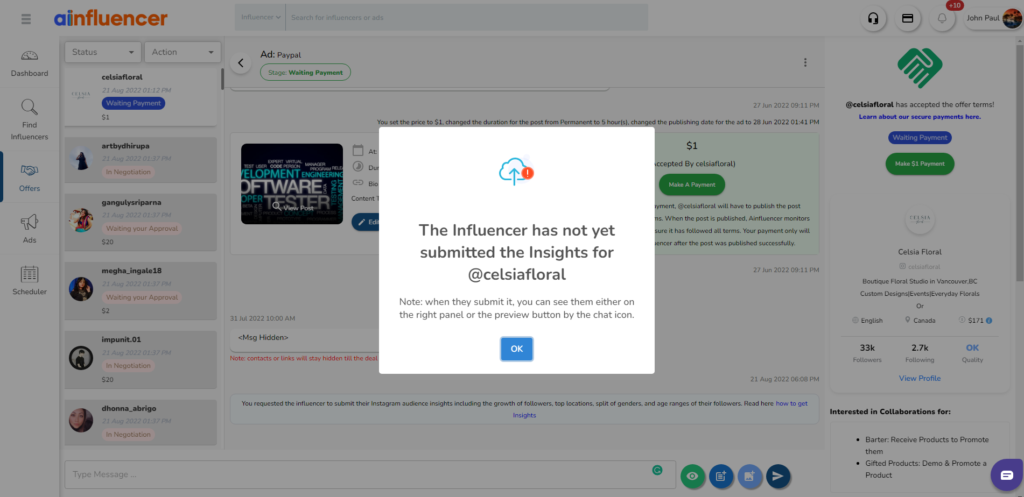 Go to the insight section of your profile according to the above-mentioned steps, take screenshots of your account's insights, and send them to the brand through the Ainfluencer app.
Do not forget to select the "Last 30 days" range while getting the insight.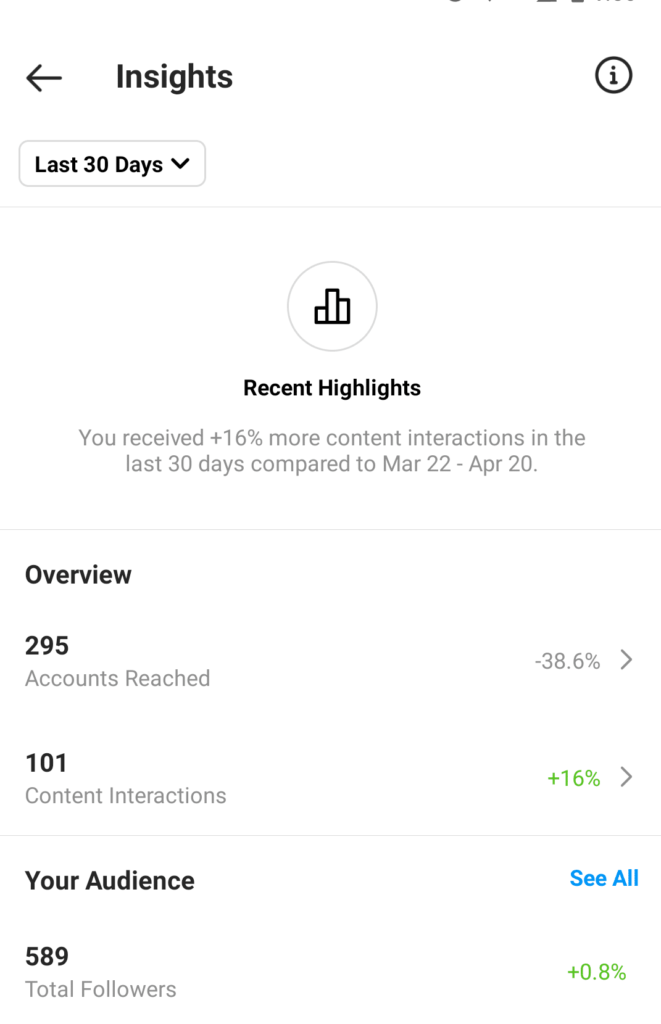 Or, instead of sending your Instagram insights to brands one by one, you can go to your "Profile" on Ainfluencer, click on the "Insight" button, and upload the screenshots.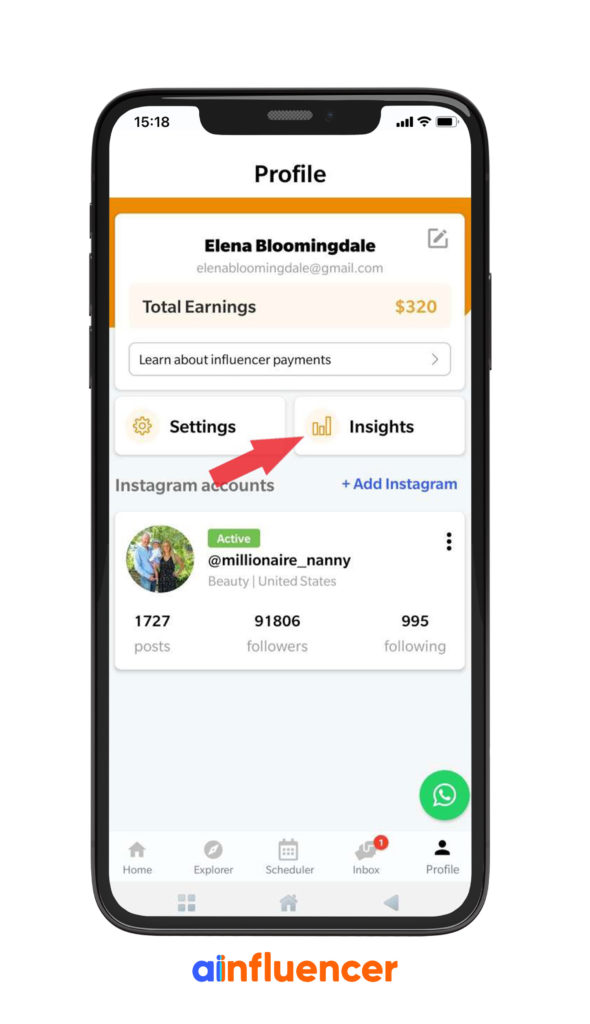 This would result in brands knowing you better and choosing you over other influencers.
Conclusion
By having a clear idea about your Instagram insights, you can better analyze user engagement and understand what content is resonating with your audience, and consequently, you can create more effective marketing campaigns that produce better results.