Ainfluencer is a safe, secure, and free influencer marketplace that helps you run influencer programs successfully and promote your brand. After creating campaigns on Ainfluencer, you can search through numerous qualified influencers and invite them for collaboration.
But how can you find out which influencers are better to cooperate with?
This guide will give you some tips to easily determine the top-rated influencers on Ainfluencer:
Tips for finding top-rated influencers on Ainfluencer
Choosing the right influencer is an important task when doing influencer marketing campaigns. A top-rated influencer can help you achieve your goals faster.
Fortunately, there are some influencer metrics on Ainfluencer that let you as a brand compare influencers and decide which one is a better choice.
Here are the essential metrics on Ainfluencer that you need to pay attention to:
1- Engagement rate: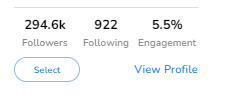 Engagement rate is a metric on Ainfluencer that shows how much are an influencer's followers engaged.
This metric is based on the percentage of likes, comments, and saves on average in relation to the number of that influencer's followers.
Generally speaking, an influencer with a higher engagement rate can bring you more followers and sales.
2- Quality score: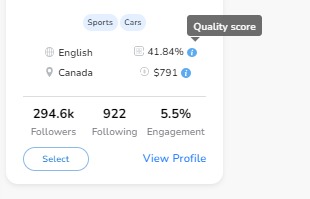 Another metric to determine top-rated influencers on Ainfluencer is their quality score. Quality score, which is scored out of 100, is a metric consisting of other metrics and shows the influencer's overall quality.
Here are two top examples from Ainfluencer's platform.
You can see each one's engagement rates and quality scores below their names.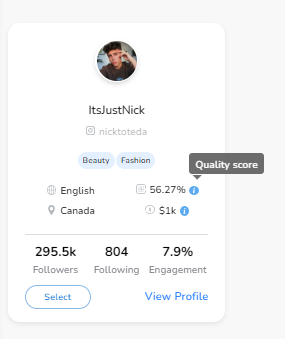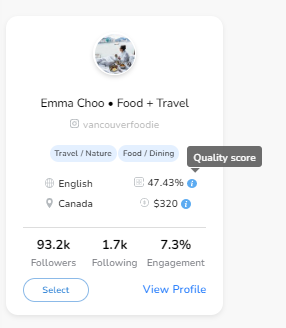 Conclusion
In conclusion, by considering the above-mentioned metrics, you can use Ainfluencer to find top-rated influencers to work with. By doing so, you can improve your chances of success while working with influencers and achieve your desired results.