Learn how you can setup an Ads and invite tens or even hundreds of influencers within a matter of minutes. Ainfluencer makes the entire process simple, fast, and safe for any sized business.
What's an Ad?
An Ad is a set of requirements that you as the brand or agency have for this influencer marketing promotion. Information that you can provide includes:
Ad title and description
A sample image or video post
A sample caption
Preference on when you would like the post published
Exclusivity preferences and more
On Ainfluencer, the Ad is what is shared on the Ad Marketplace where influencers can make offers to you. Conversely, you can invite influencers to collaborate on the Ad using the Influencer Discovery screen.
Getting Started On Ainfluencer Step by Step
Step 1: Create a marketplace Ad
To create an Ad, Select the "Ads" tab in your dashboard, and select "Create a New Ad".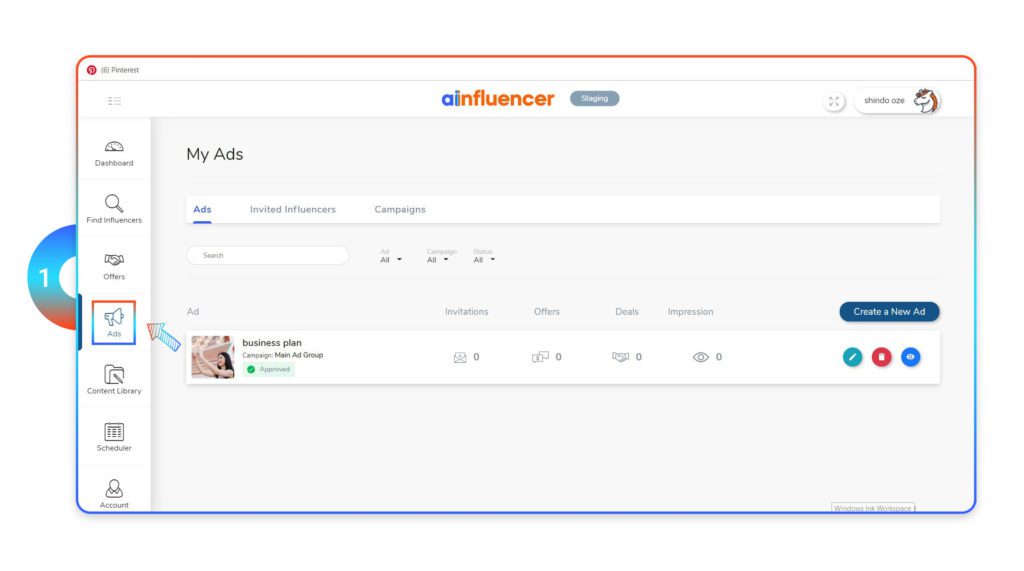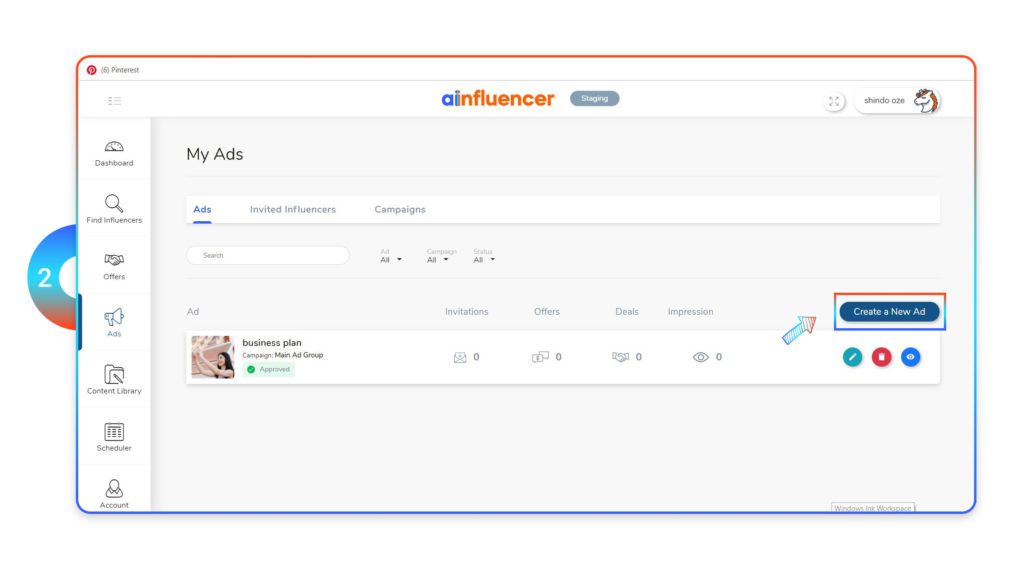 2. Give your Ad a name, description, and sample image or video. This helps you stand out in the marketplace where thousands of influencers explore opportunities each day.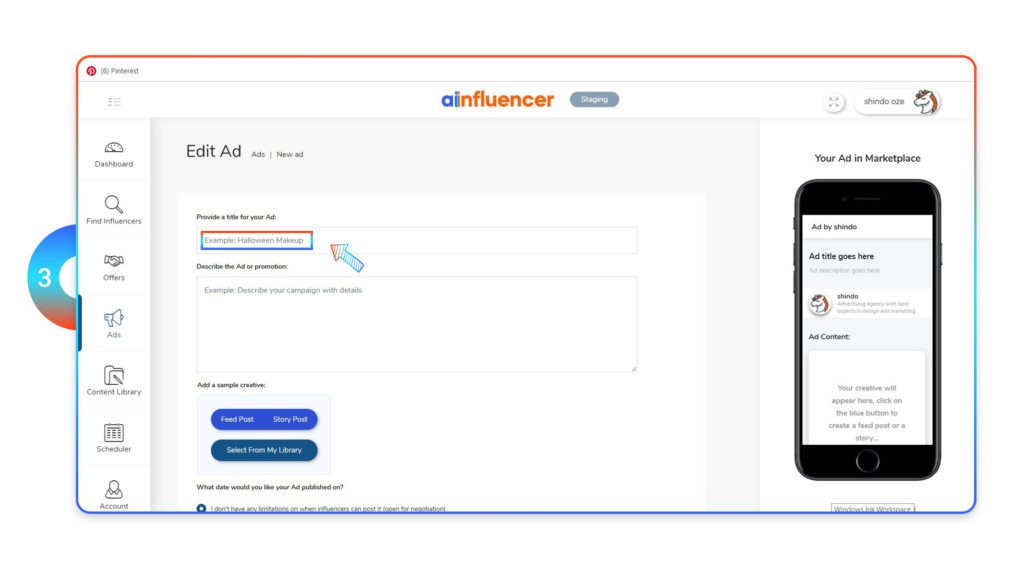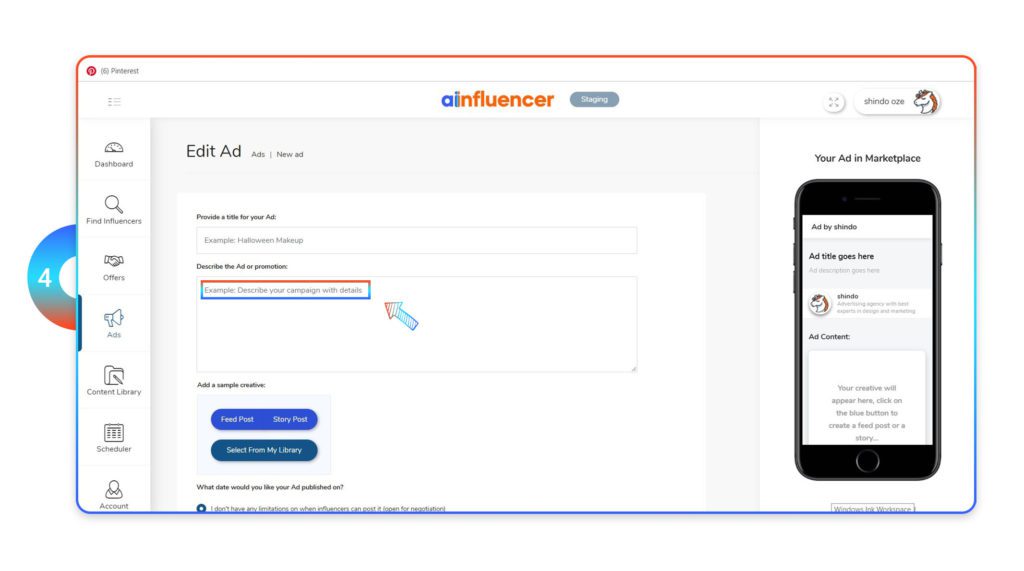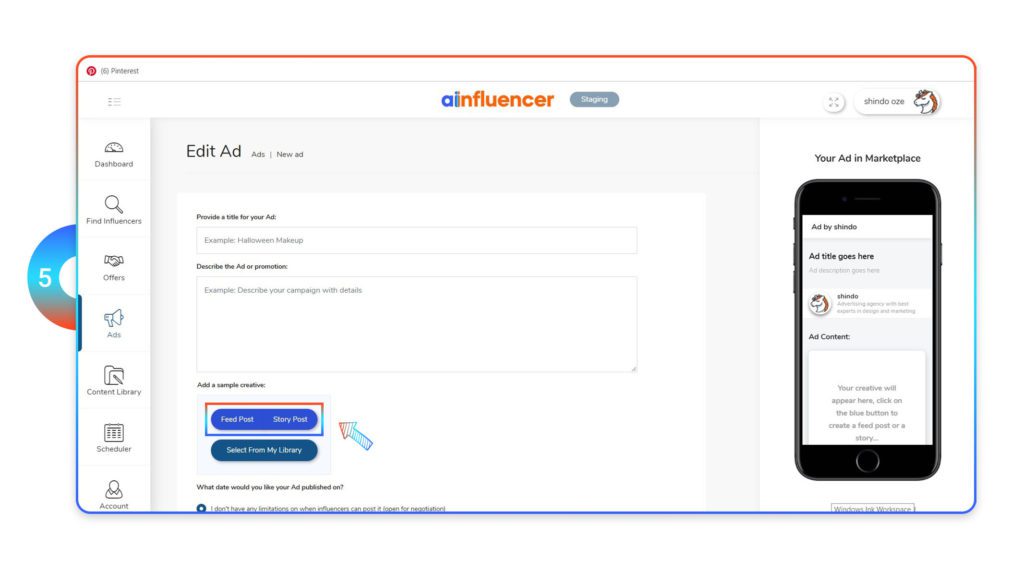 3. Set your requirements like: preferred publish dates, duration, and exclusivity preferences.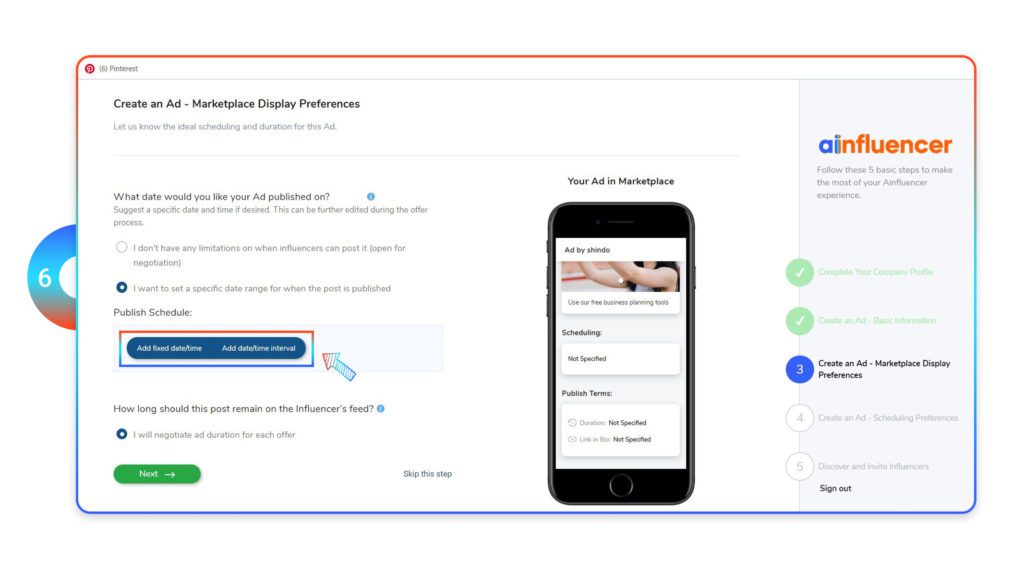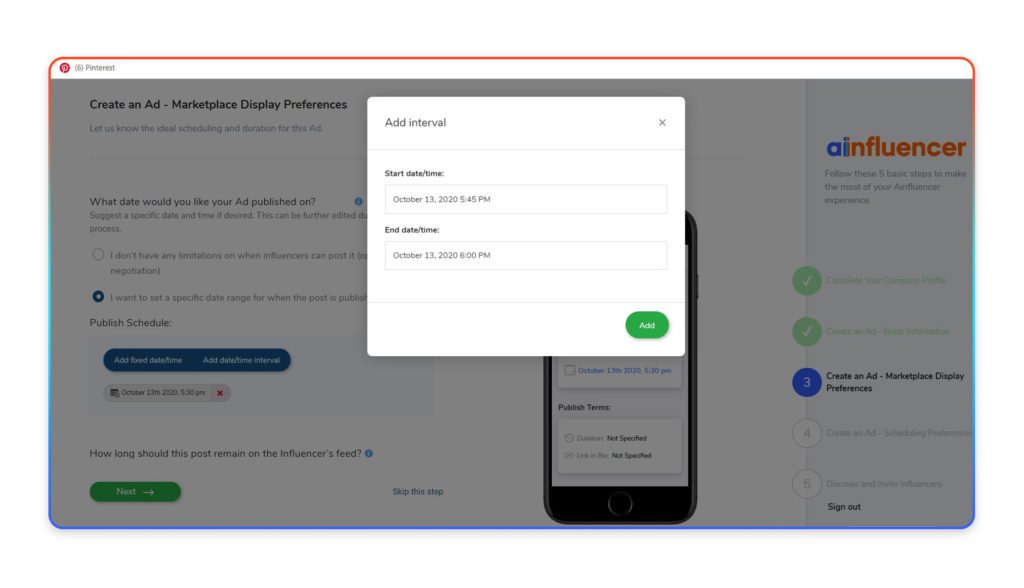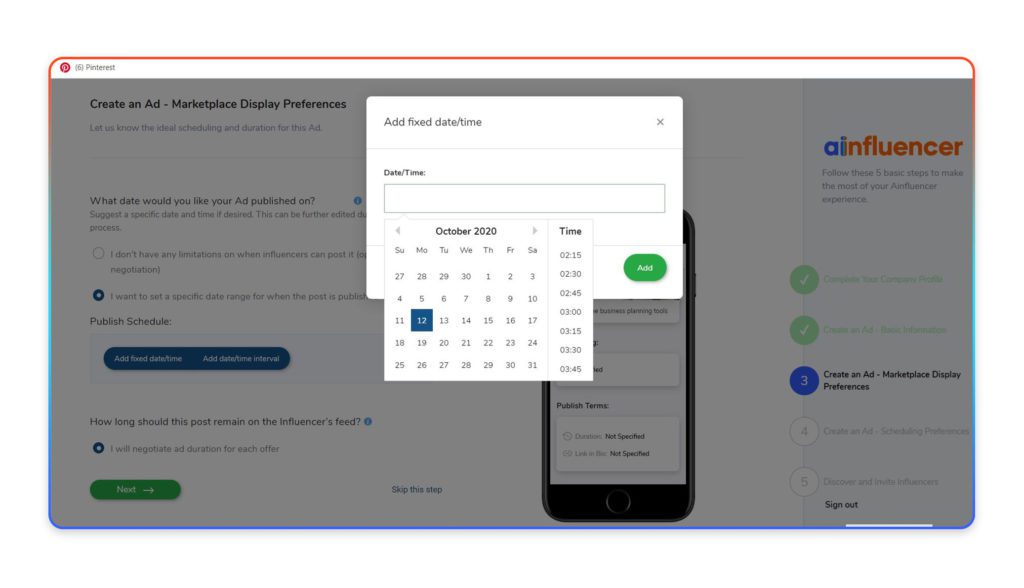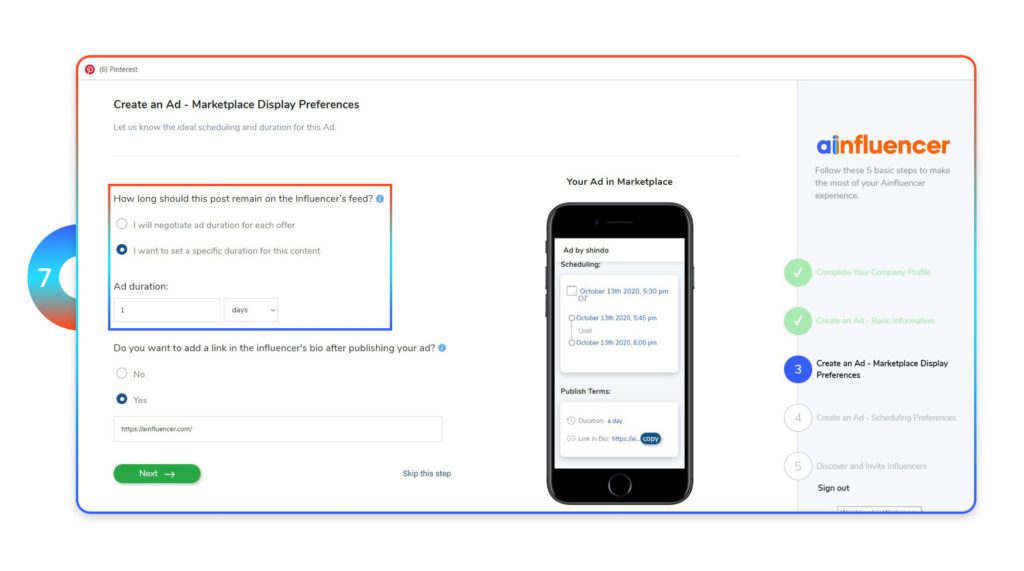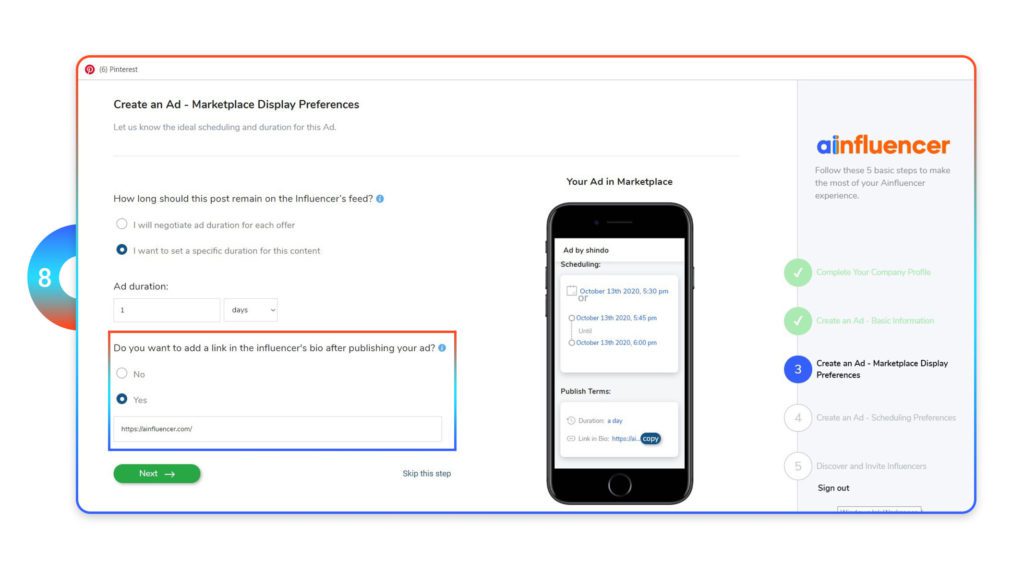 Once you hit "SAVE", your Ad is published on the marketplace.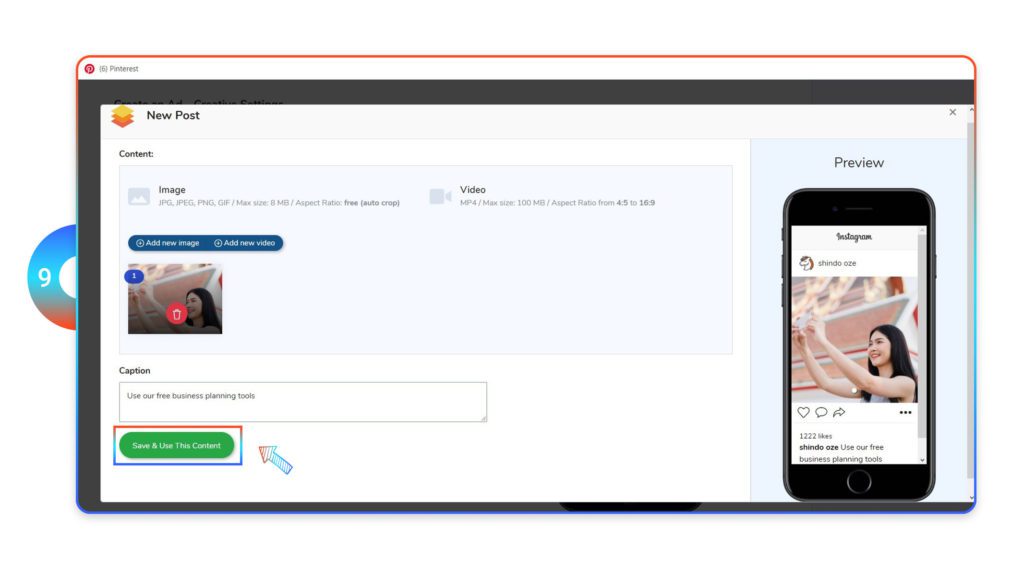 Step 2: Explore and invite targeted influencers
Let our AI engine find influencers for you, using the location and category specified when you setup your account profile, or use powerful search tools to find influencers filtered by:
Keyword or Instagram Username
Hashtags
Location
Follower size
Category
Estimated Post Price
Quality Score
Engagement rates and more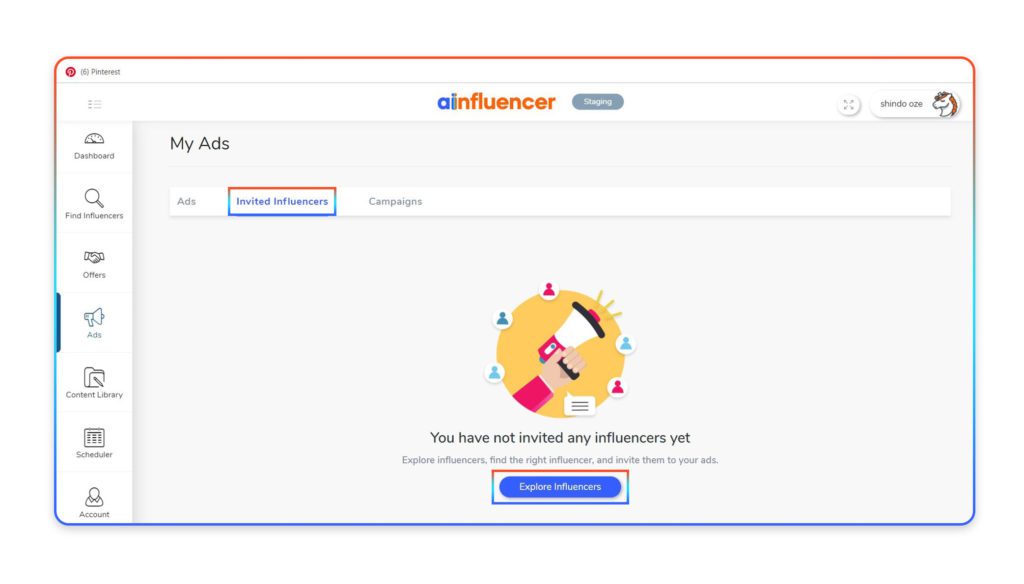 Our "Quality Score" to help you refine your list. Quality Scores consider many factors like audience quality and page authenticity, etc.
Here's how you can discover and invite influencers:
Select the "Find Influencers" tab in your dashboard.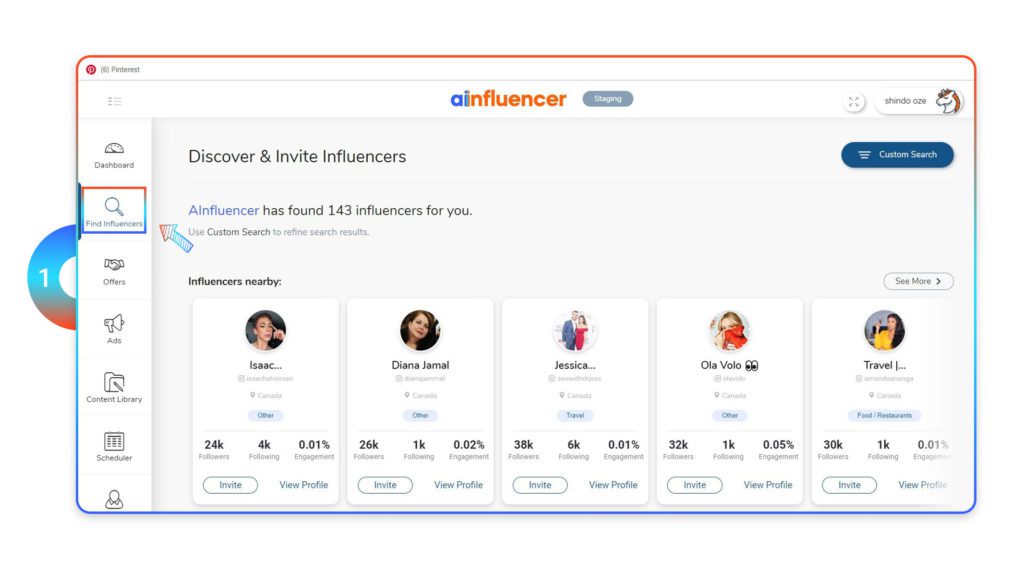 2. You will be presented with influencers based on your location and category. To do an advanced search, select the "Custom Search" button.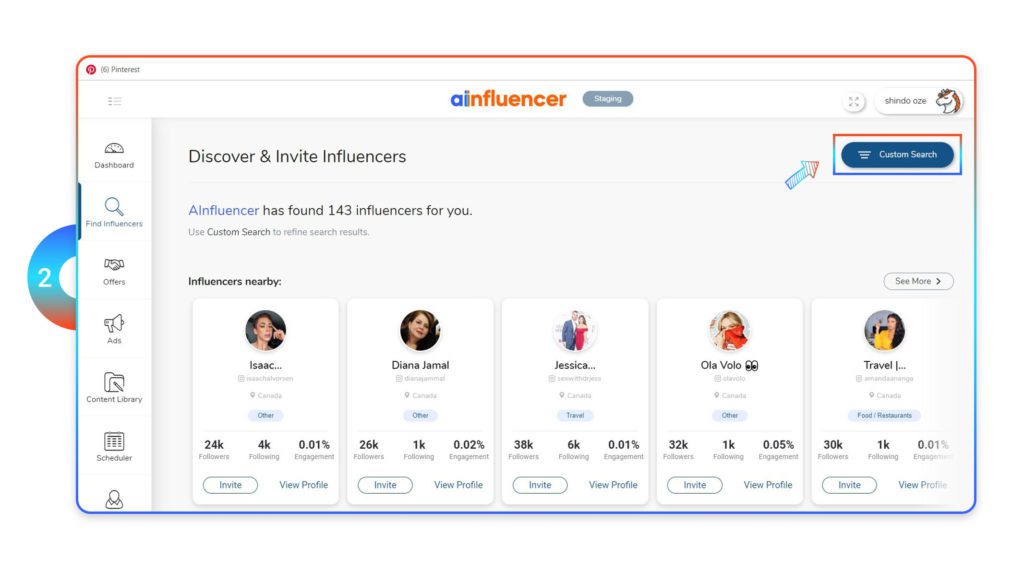 Enter one or more search filters and the list will appear on the left hand side of your screen.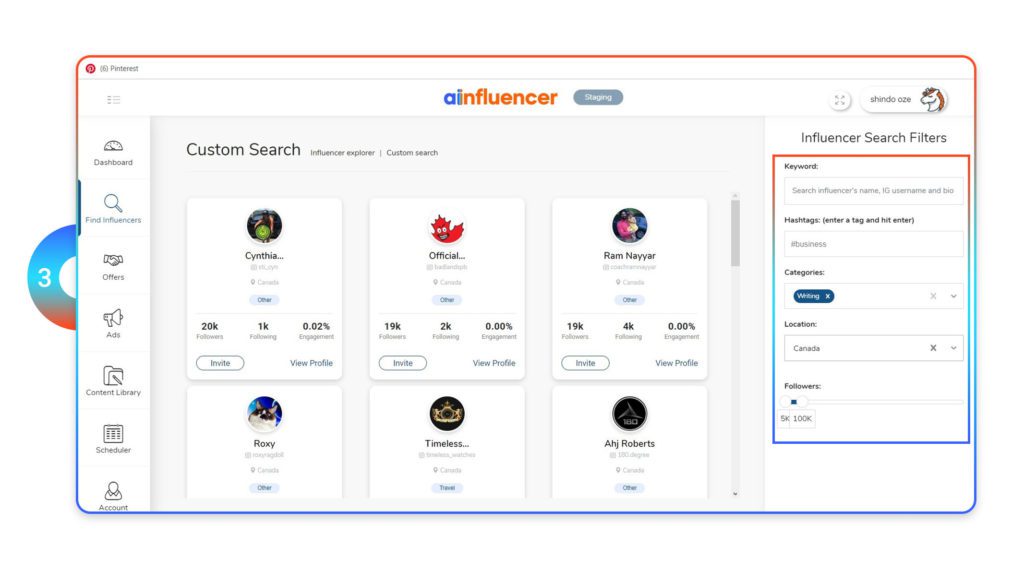 Simply click the "INVITE" button on one or more influencers, you can invite one or more at a time.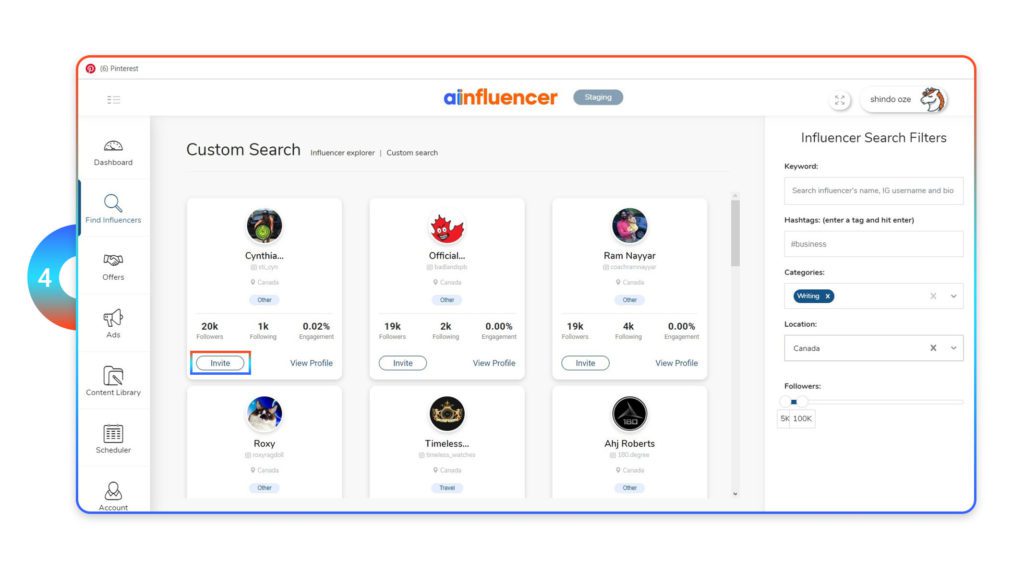 Once ready to send invites, select the "NEXT" button on the bottom bar of the screen.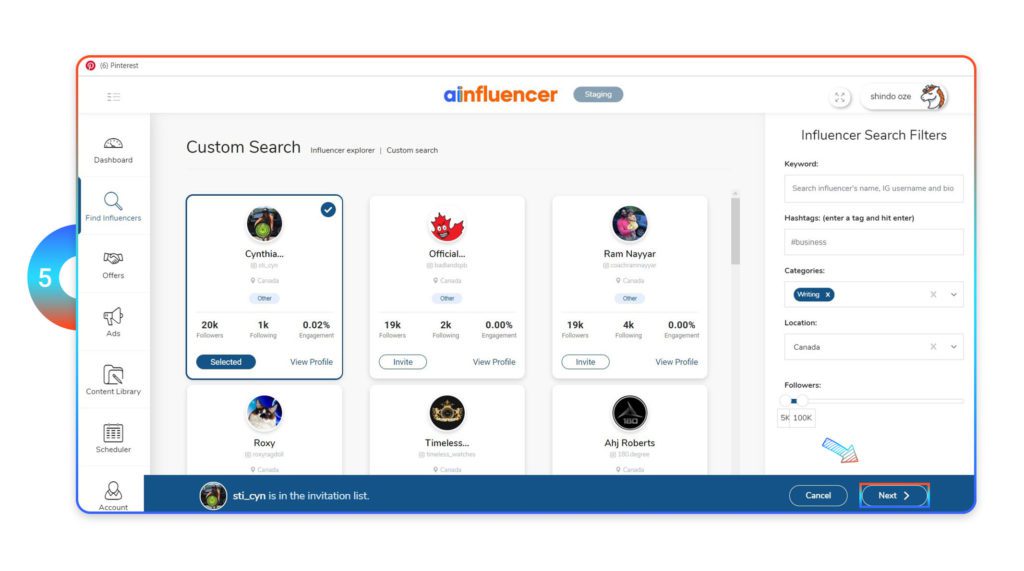 You will be prompted to select an Ad that you want to invite them to collaborate on. Select one from the list. If you want to create a new Ad at that time, then follow the on-screen instructions.
After you select the Ad, then click "Next" and Influencers will be alerted to collaborate with you automatically.
Step 3: Chat and collaborate to complete deals
Once an influencer makes an offer on the marketplace or responds to an invite, you can collaborate using automated workflow and chat in the Offer Chat as pictured below.
You can easily see the changes suggested by the influencer and either accept or revise the offer with ease. Use the Chat Screen to;
Chat directly with influencers
Revise, reject or accept offers
Make payments on an accepted offer
This makes tracking changes in the price, dates, suggested graphics or videos really easy, and makes sure that everyone is on the same page.
Any time that an offer is updated, you will be notified in the "Offers" tab in your dashboard, and via email notification.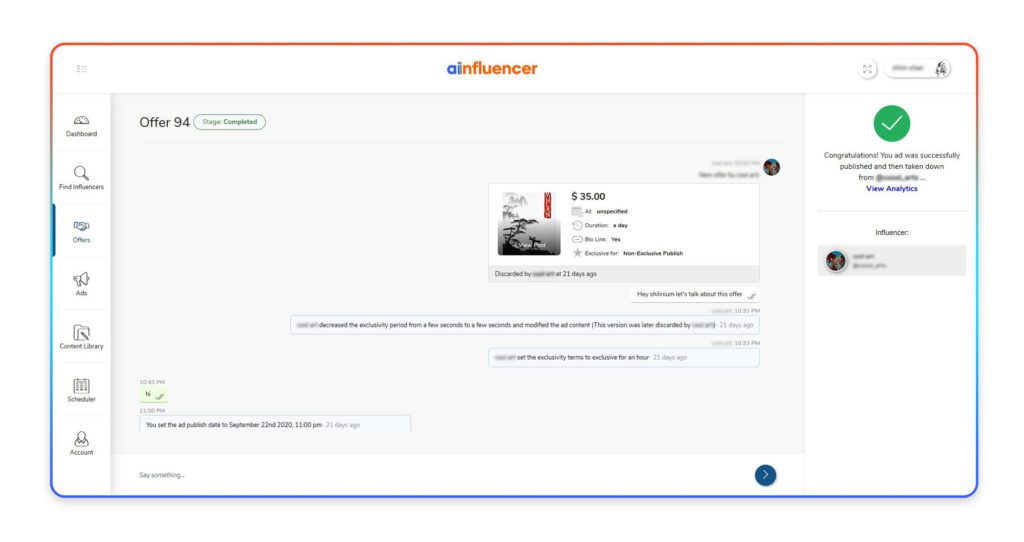 Step 4: Securely pay and monitor performance
Once both you and the influencer accept the offer details, you will be prompted to pay the fee agreed upon. This is done on the "Offer Chat" screen as pictured below: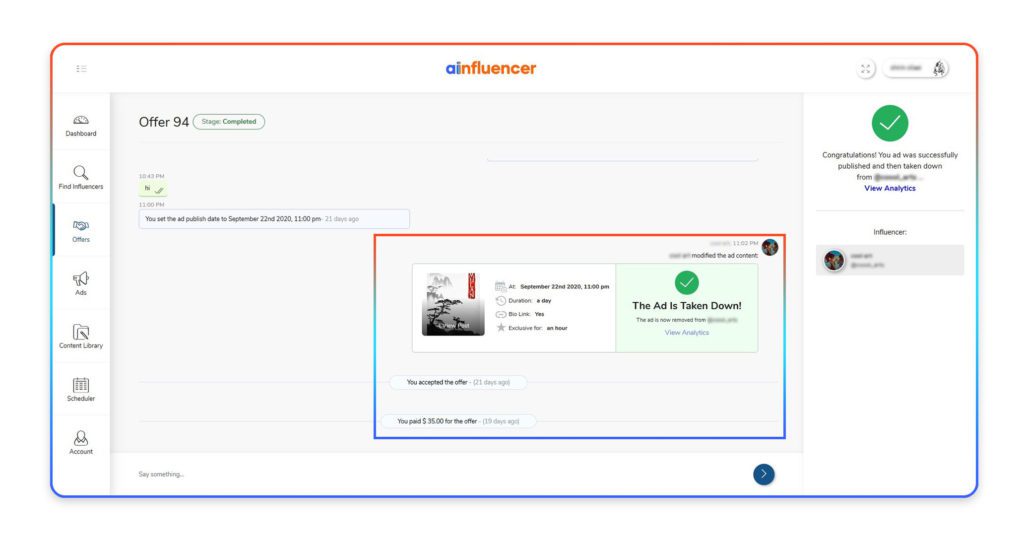 Ainflluencer holds the funds on your behalf until the success criteria have been met from the Offer Chat. You no longer have to worry about getting what you paid for. Everything is taken care of for you. Once the post is published, you will be alerted and will have access to detailed analytics.
To pay and monitor an Offer
Access the Offer via the "Offers" tab in your dashboard, or from an email notification.
In the Offer Chat, you will see a "Make a Payment" button, select this option, and provide a payment method.
You can save your payment methods from here for future use as well. Payment options include all major credit cards.
The Offer is then scheduled to be posted according to the dates you negotiated with the influencer.
Once the post is successfully published, you will be alerted via email and in the Offers tab in the dashboard.
To view analytics, click on the Offers tab in your dashboard, and then select the "Deals Closed" tab.
Find the Offer and then click on the analytics icon.