Efficient Communicating is like an art, and using it to advance goals is knowledge! How you deal with others has a huge impact on your contract and goal. Nothing can be effective in the long run like a pleasant conversation.
When you convey information to a brand as an Influencer you will get good feedback from them. By observing and using a certain method, you will see a much better return on your Influencer marketing activity. How you behave and communicate with brands in chat or email or meeting will influence your future achievements.
The main question is what does it mean to have a good communication when talking to the brand?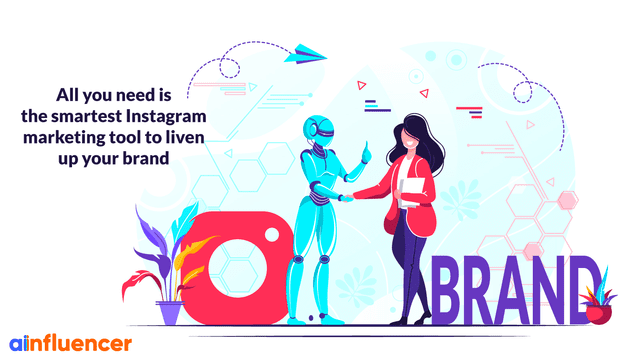 What strategy should we follow to know how to talk to the brand?
Have a polite treatment
The first strategy is to treat people as human beings. In fact, the meaning of this principle is the famous phrase that says: "Treat others as you would like to be treated! ". If you keep this principle in mind and the staff of your collection, you can be sure that you will achieve great results.
Be careful about your tone
Have a specific tone to speak in the built-in chat with brands. "Tone" is the feeling and reactions of a subject of content, portrayed through language and intonation of language.
Tone helps you better relate to your audience's emotions, needs, wants, and interests. The better you can relate to them, the stronger their engagement with your content will be. Tone can build a connection between reader and writer (or reader and brand) by eliciting an emotional response from the reader.
The tone must be persuasive. Using tone in communication will directly influence your reader's reaction.
Be present
Pay attention to the notification and the brand's request and the offer you have made when you answer the brand request soon you will have more chances to get accepted and get paid sooner.
This is shows, you value the brand and you are serious about your goal and prepare you more opportunities by brand sides.
Prepare enough information
Sometimes brands ask you to get them more information about your activity so please provide what they want and send them through the Ainfluencer chat system or insert the link of your activity.
Be obvious
Suggest the logical desire price to inspire the brands to collaborate with you. Ask yourself how much the brand relationship is worth, consider any non-financial benefits, and if the long-term potential could be worth a short-term loss.
If it doesn't feel like a good deal, the chances are that it isn't the partnership for you.
Ultimately, you have the freedom to decide who you work with. And if a brand doesn't feel like a good fit for your ethics or policies, it is okay to thank them for the offer and politely decline the partnership.
TIP: When declining an offer, it's always a good idea to remain professional in your written response — you never know when you may cross paths with someone again. It also creates a record of your response — which can be helpful for future reference.
Set the correct time
Set the correct time and date and all the needed detail for sharing the sponsored post in this case you have done the right job for the brand and make them satisfied so you will get the chances to get more offers from that brand
Focus on quality
Brands would rather work with an influencer with 10k followers and high-quality content than an influencer with 500k followers and blurry, low-quality images.
There are many reasons for this, but primarily this is because a brand wants to work with someone whose content will represent them in a positive, quality way. Also, brands oftentimes like to use the content produced by influencers for their social media or online marketing.
So, keep the quality of your content top-of-mind by capturing images with the right equipment and focusing on improving image composition & editing.
Post content that aligns with the brands you're trying to attract
Instead of waiting to work with brands in order to create content in your niche, you need to create content in your niche in order to attract brands. For example, if you are a luxury travel influencer and want to work with brands, you already need to be producing luxury travel content and promoting luxury travel brands. Otherwise, these types of brands won't see your platforms as a good fit for their promotional goals.
When a brand approaches you, ask yourself…
Will my followers be interested in this brand and potentially make a purchase with them?
Does this brand fit my niche?
Do I personally support this brand and love its products?
Do this brand's values fit with mine?
Are they working with a diverse group of influencers?
If the answer to ALL those questions is a YES, go ahead with the collaboration. But if the answer to any of them is a NO, the bottom line is that you need to turn down the opportunity.
It can be hard to walk away from a collaboration (especially when there is money involved). But you do not want to be that influencer that takes every opportunity that comes their way regardless of whether it's a good fit or not.