Ainfluencer is an easy, fast, and secure DIY influencer marketplace that helps you run influencer marketing campaigns for free.
When you, as a brand, create a campaign on Ainfluencer, you will be able to explore and invite your targeted influencers to your campaign and make offers.
But how can you close the deal and pay the influencer? How can you be sure that your campaign will be published on the mutually agreed terms?
Keep reading to find out.
Pay the influencers on Ainfluencer
You can make offers to influencers or if your campaign is open, influencers can reach out to you and make offers.
You can easily accept or reject with only one click.
You can also view the influencer's profile, who has offered you, in the "In Discussion" section.
Moreover, Ainfluencer allows you to carry on the conversation, negotiate with the influencer, and make new offers.
When you accept an offer to work with an influencer, you need to submit your payment to Ainfluencer, meaning you have to pay the agreed fee.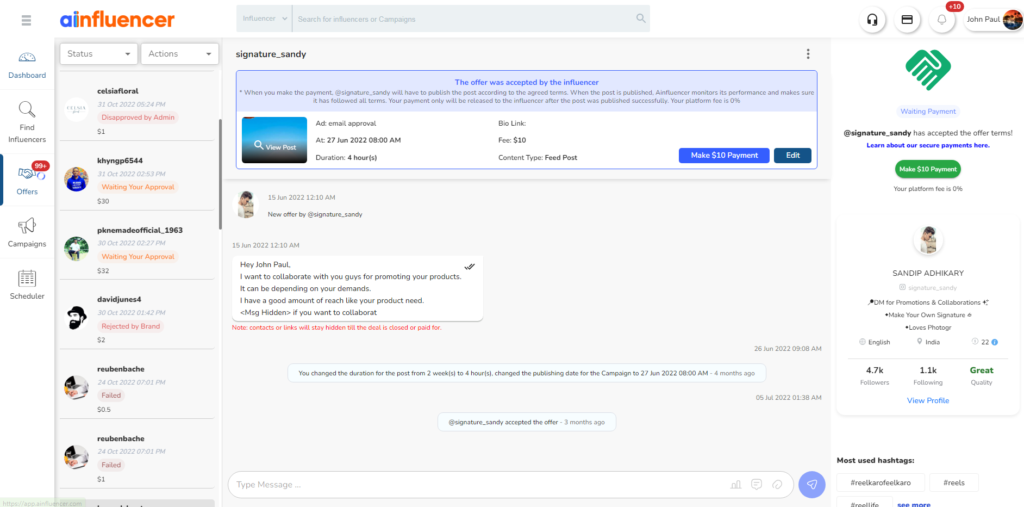 Click on the "Pay" button to enter your credit card information or pay with PayPal.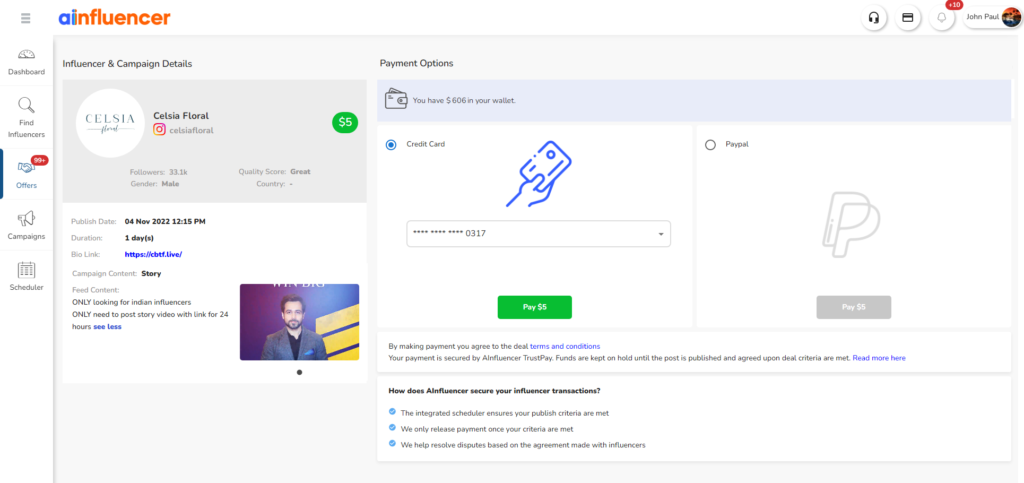 If the payment is made successfully, you'll see this notification: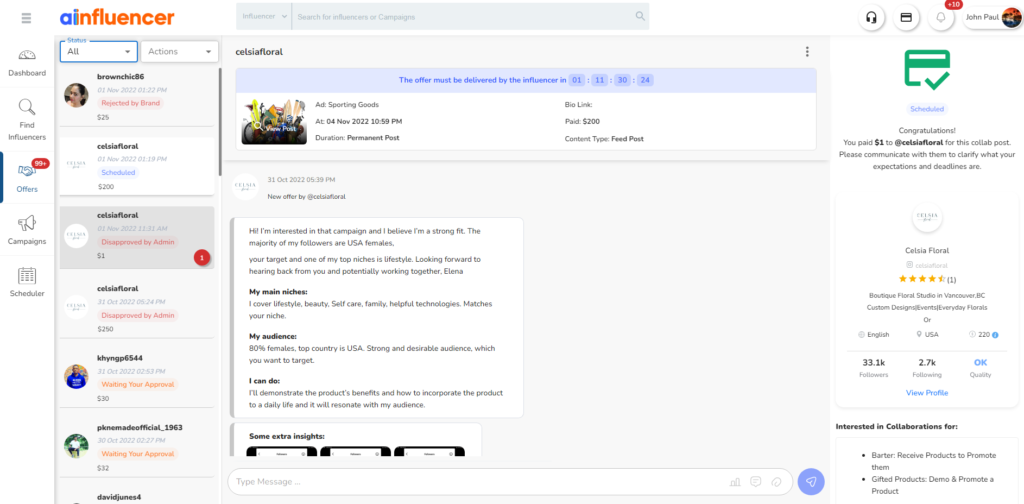 When you make the payment, the influencer will publish the post according to the agreed terms. When your post is published, Ainfluencer monitors its performance and makes sure it has followed all terms.
To make things risk-free for both parties, Ainfluencer holds the payment securely and after the influencer successfully completes the agreed post, payment will be released within 5 days to the influencer.
You can go to the "Payment and transactions" section and see all your campaigns' details. If the status is "On hold" this means that your money will be kept by Ainfluencer for about 24-72hours. After releasing the money to the influencer, the status will be changed to "Released to influencer."
In case there is any problem in publishing the post, you can see the "Refund to your wallet" status.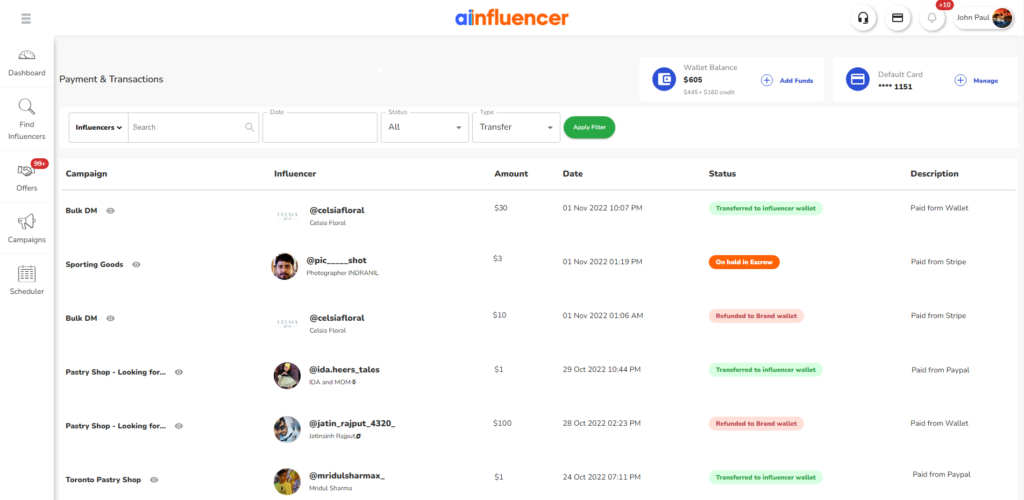 After publishing the post, you will be able to see the post's analytics.
Conclusion
So, there is no need to worry about getting what you are paying for because Ainfluencer's automated Al system will monitor and take care of everything.