Ainfluencer is an ad marketplace that enables brands to find, connect and collaborate with influencers. Brands can post ads and search over 700,000 qualified influencers to achieve their Instagram influencer marketing goals.
It all starts with creating an ad. Brands can create free ads on Ainfluencer's ad marketplace to attract top Instagram influencers, collaborate on branded content deals, and generate traffic, leads, and sales.
Here's everything brands need to know to start on Ainfluencer and post an ad on the marketplace.
How to make an ad on Ainfluencer?
First of all, open the Ainfluencer app.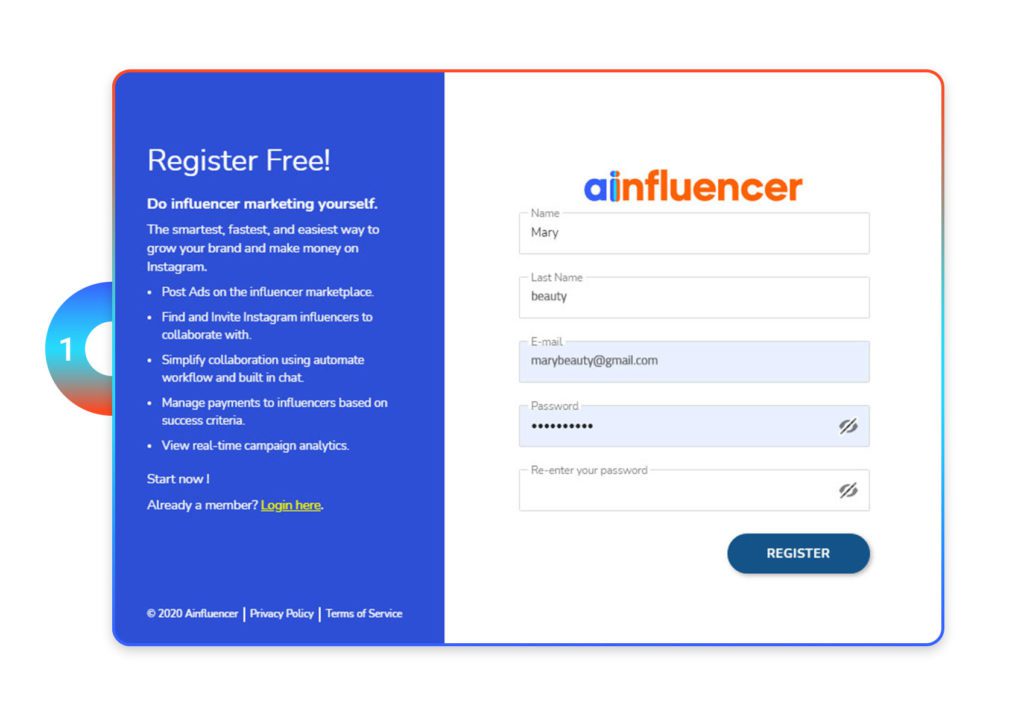 Enter a name, last name, email, and password to register. A verification code will be sent to your email address for account verification.
Once you've verified your account, a welcome page will appear to get you started with creating an ad. Click Let's Get Started.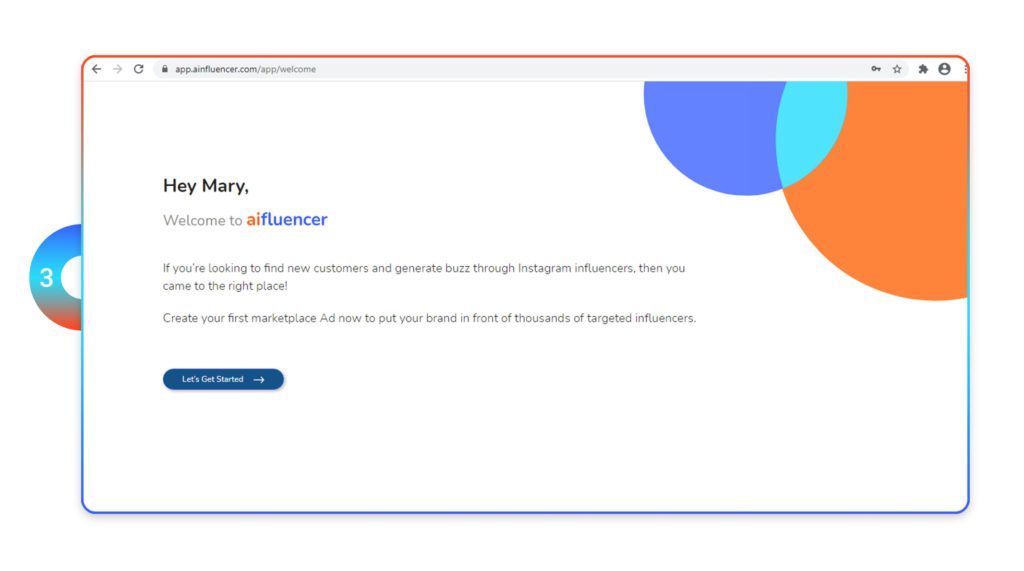 Complete your company profile in the next screen. Enter your brand's information in the fields provided, and click Next.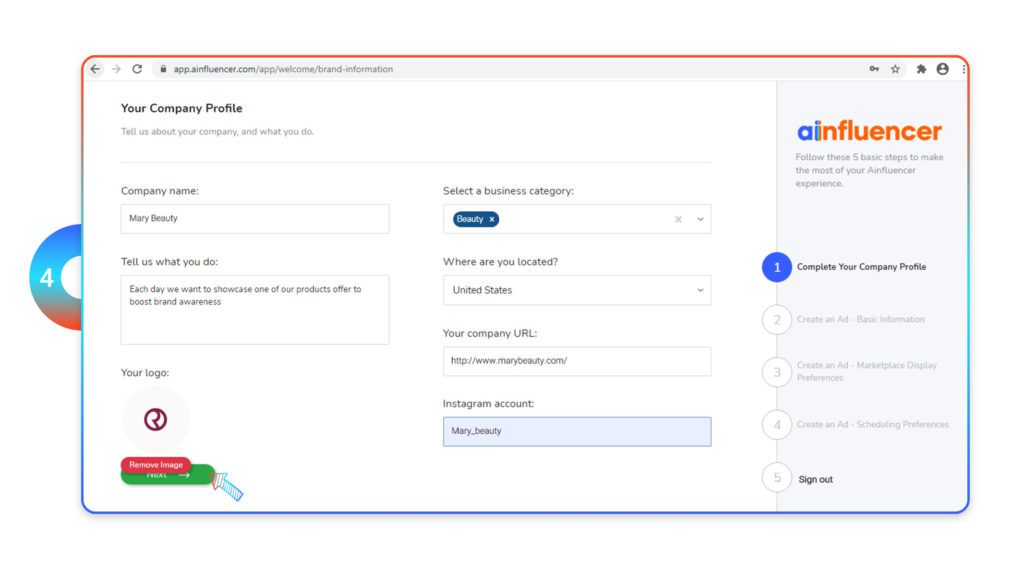 Now it's time to create your ad. Enter a title, description and select the type of sample creative you want to include from Feed or Story.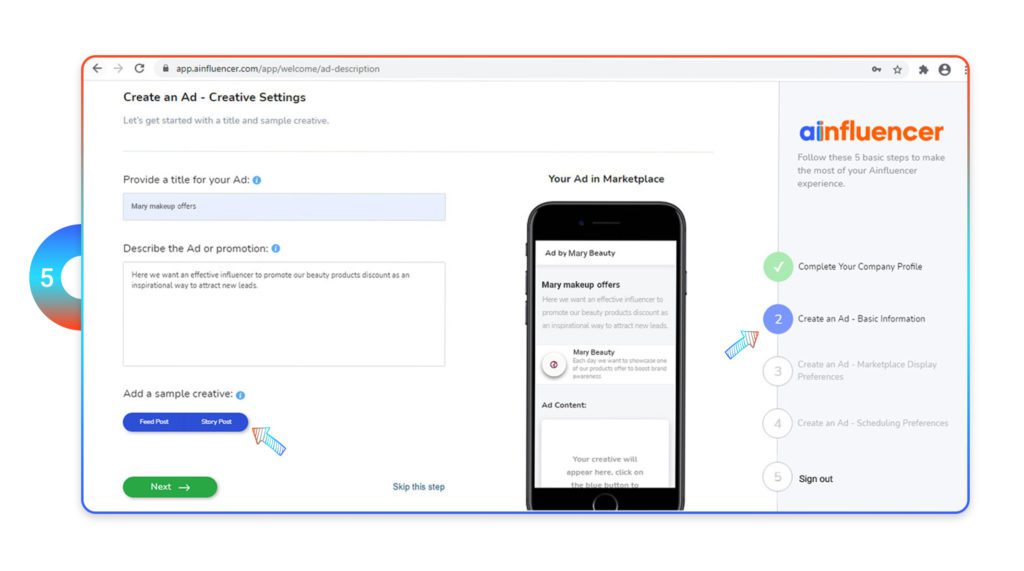 If you select a sample creative, add an image or video to your ad. Click the add new image button to upload.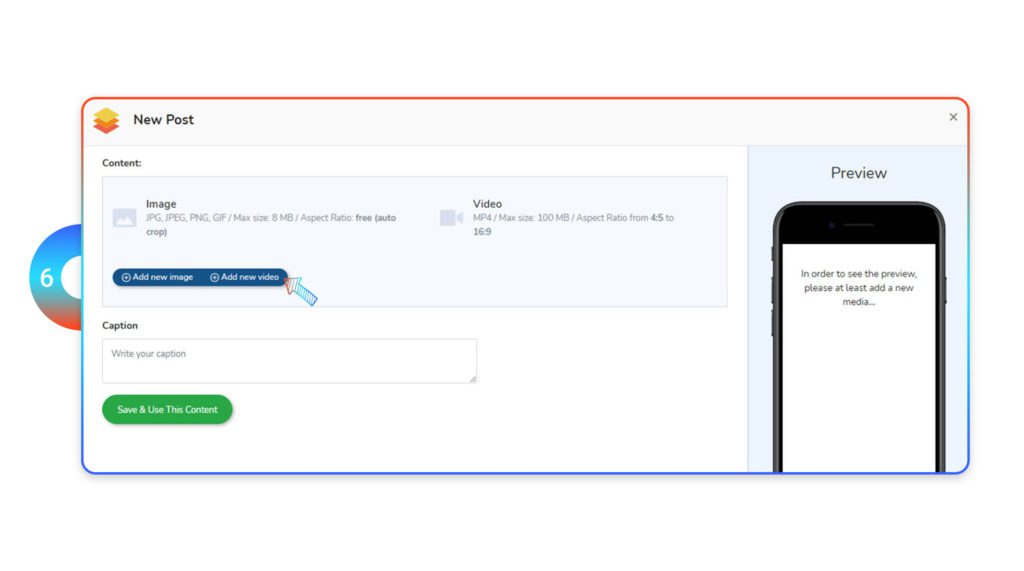 An editor tool will show up. Adjust your ad image, and when you're finished click Done.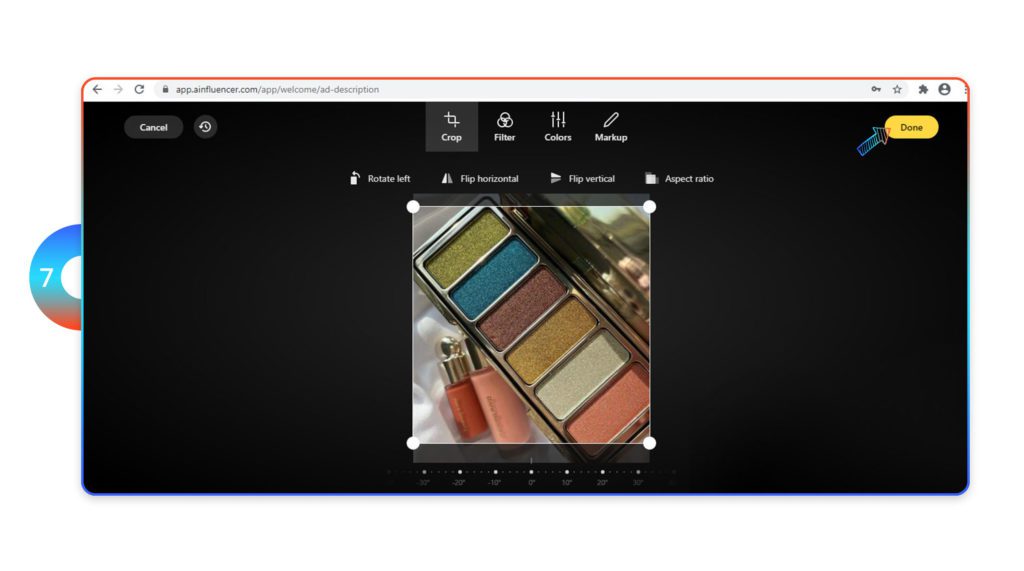 The next step is to check over your ad preview. If it looks good, write a caption for your sample post and click Save & Use This Content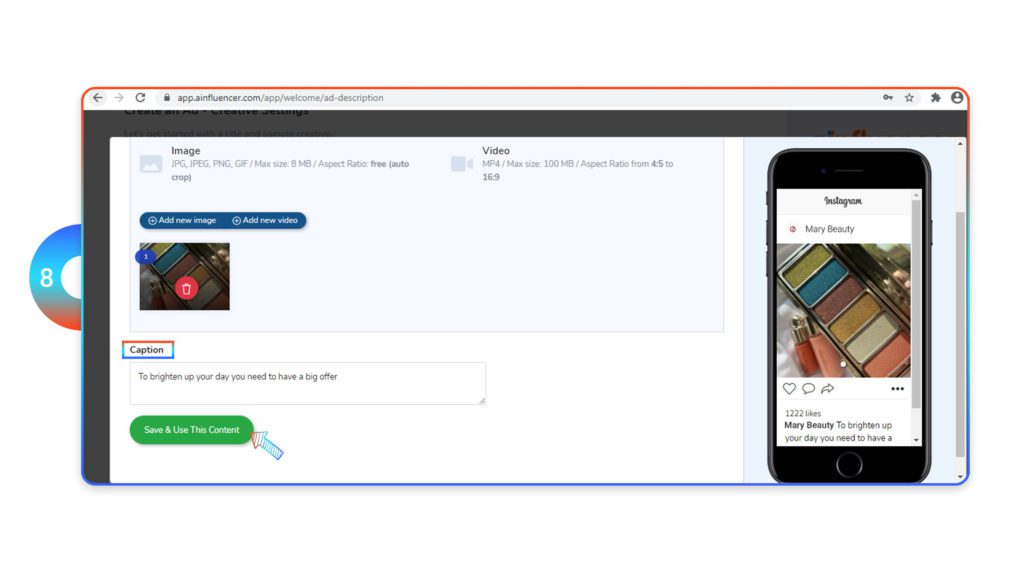 Step 3 is your Marketplace Display Preferences. You can set a preferred posting date, time, and duration for your ad, or not.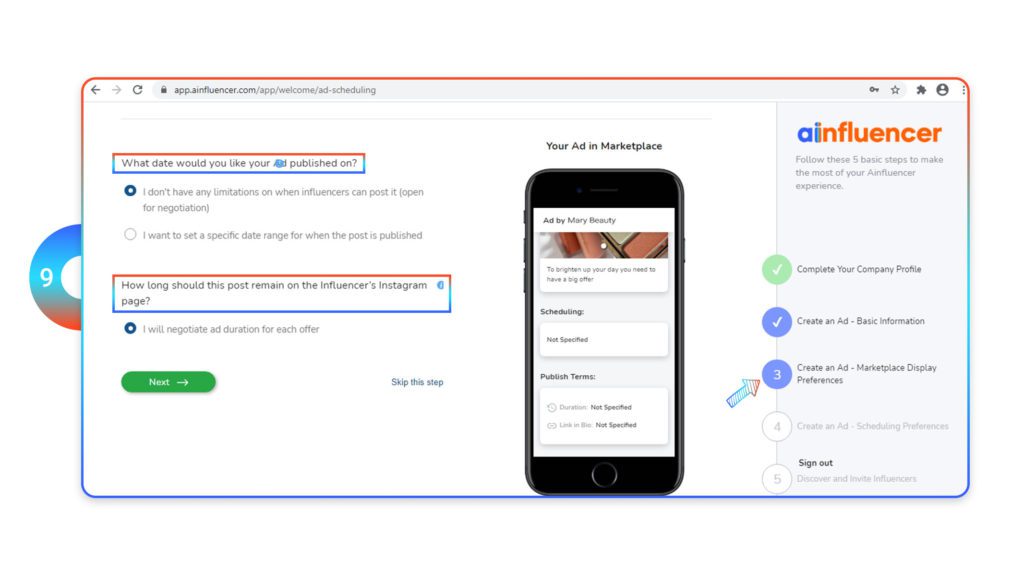 If you choose to add a fixed date and time for your ad, a window will pop up for you to select them.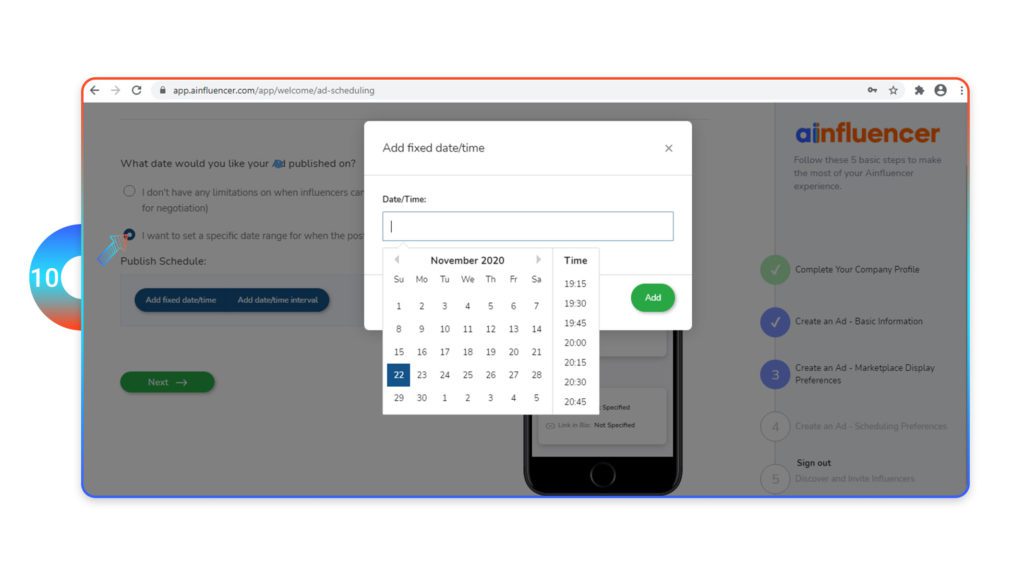 If you want your ad to remain on the influencer's Instagram for a specific duration, set the start date/time and end date/time in the box that appears and click Add.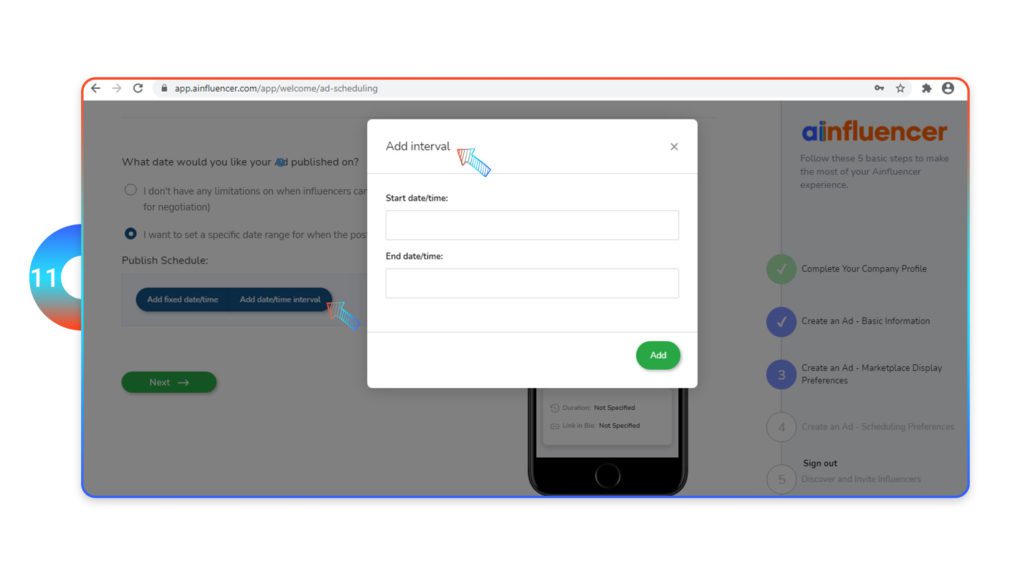 Your ad is complete! Click next to discover or invite influencers. Use Ainfluencer's search engine to find top influencers.
Tip: Enter hashtags to filter influencers.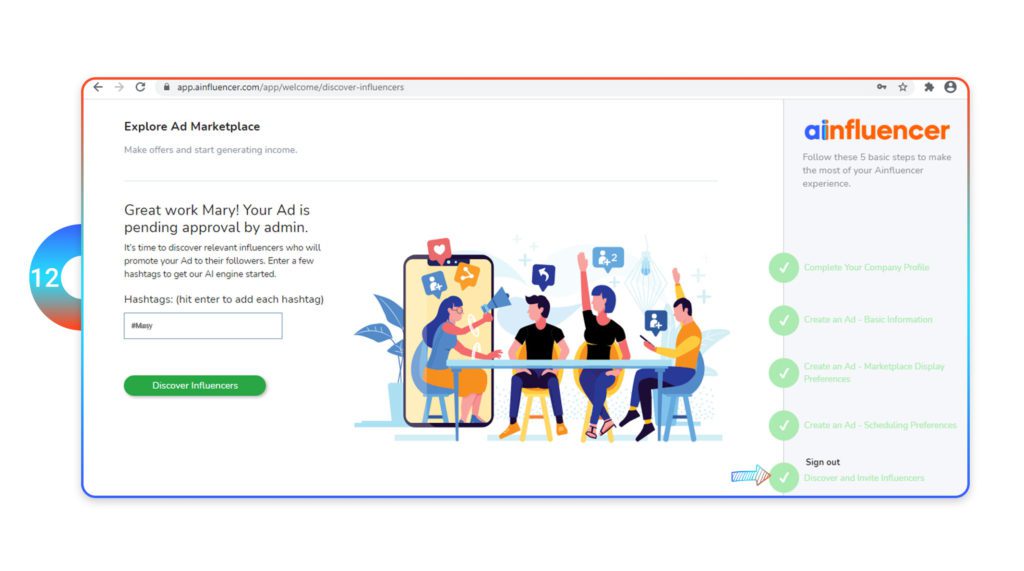 Now your Ainfluencer account has been created and your first ad is complete! You can easily manage influencer marketing right in the app. Here's a quick tutorial on the Ainfluencer platform to get you started:
Dashboard
Your Ainfluencer dashboard provides a complete view of your brand's activities, such as ads, offers, and invitations.
Ads show the total number of ads you've created, and the campaigns you've joined.
Offers show the number of influencers who've made an offer on your ads.
Invitations show the number of influencers you've invited to collaborate on your ads.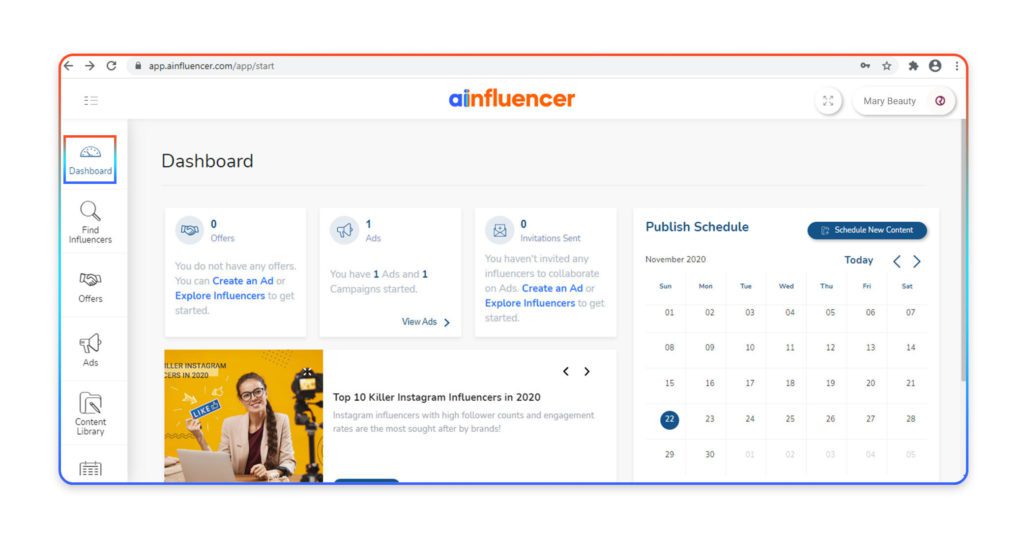 Find influencers
Discover and invite influencers through Ainfluencer's custom search. Filter influencers by keyword, hashtags, categories, location, and the number of followers, then invite relevant influencers to collaborate by clicking the invite button.
Offers
The Offers tab is where brands can view, negotiate and Accept/Reject influencer offers on their ads.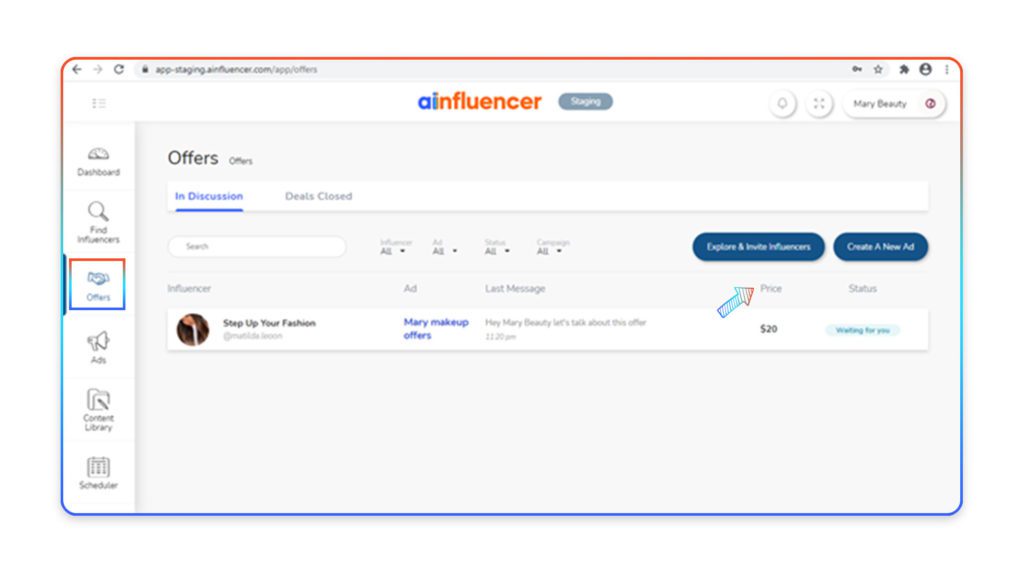 Ads
The Ads section is where brands can access the information about their ads on the marketplace. It shows the number of ad impressions, offers (the number of influencers who want to discuss the ad with you), invitations, and deals for each ad.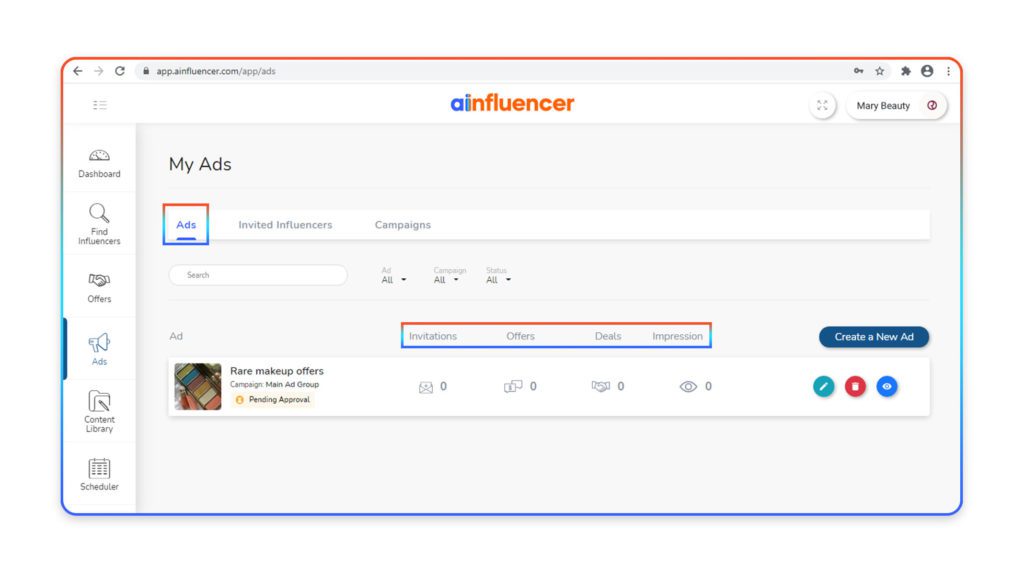 Content Library
The Content Library section is a place for brands to store, organize, manage and post content. Create feed posts or Stories in advance, and publish as an ad or schedule to an Instagram account.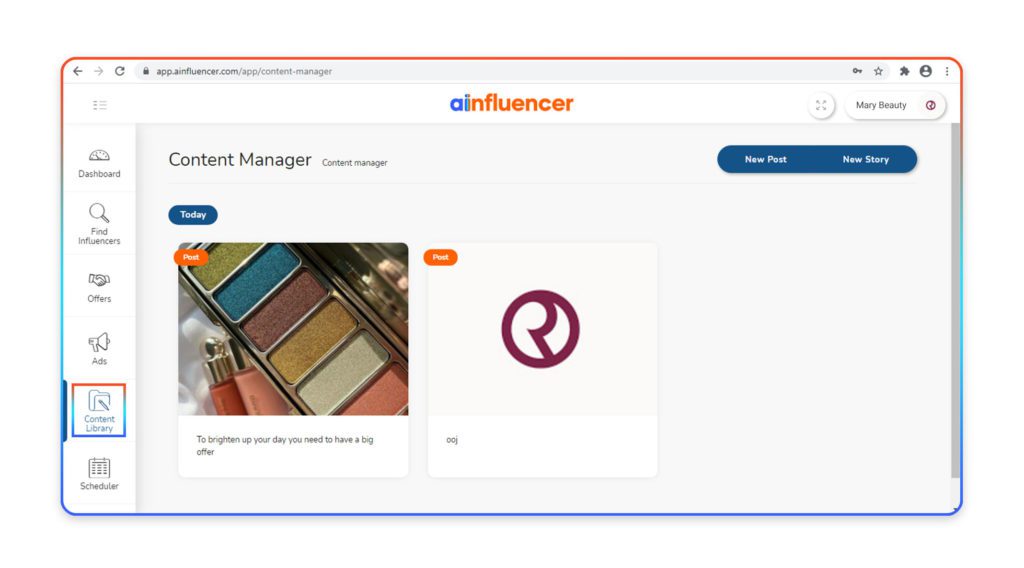 Scheduler
Ainfluencer's Scheduler is designed for brands to schedule posts to their Instagram accounts. Upload content from the content manager or your device, post content immediately or schedule for a later date, and automatically delete the post after a period of time.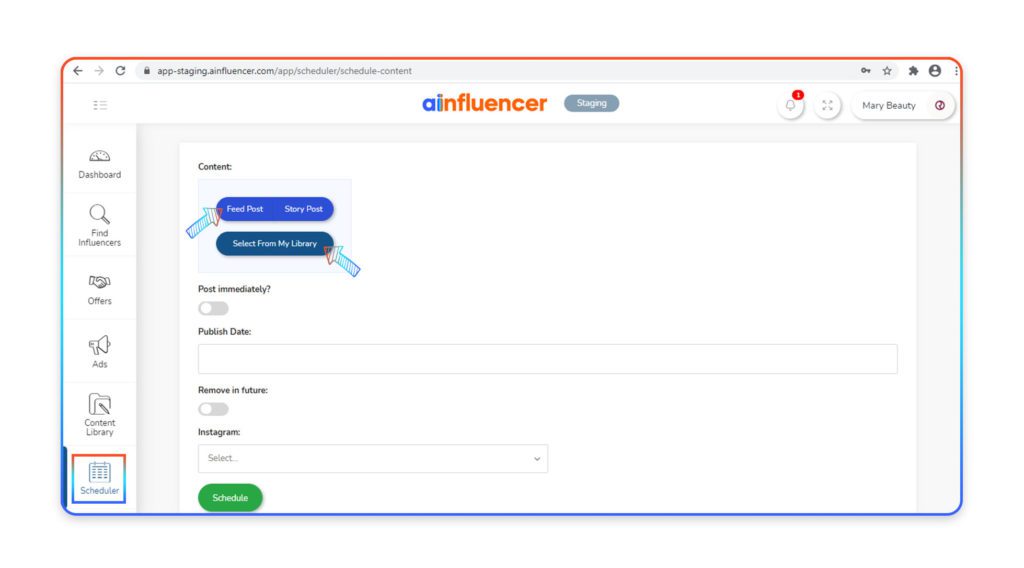 Account
You can view, edit, and manage your linked Instagram accounts in the Account section of your app.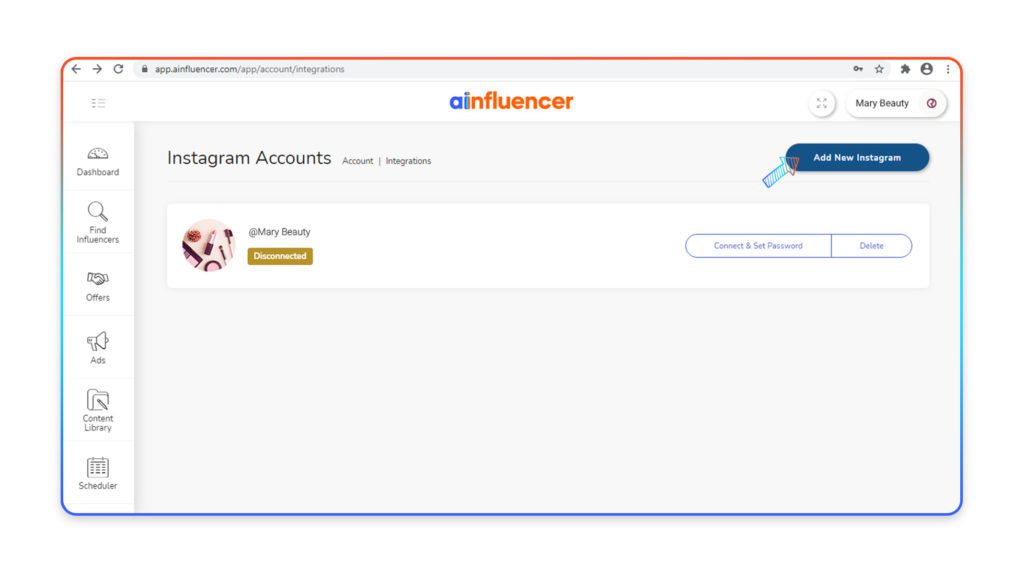 Ainfluencer is a comprehensive and convenient influencer marketing solution for brands of all sizes. Post ads, search influencers, collaborate, schedule content, and more– all in the app. Get started today.