Through the right Instagram influencer marketplace, you can get invited to perfect campaigns and offer brands to join their marketing into the bargain.
On Ainfluencer, we give our all to do the lion's share of the job – finding the most reliable brands and influencers to partner with each other, giving them a real insight into their collaboration, and helping both parties close a better deal.
To support our growing community, we cannot let all influencers join the platform, at the very least, not until you meet a certain set of criteria.
So, look through this article, and if you have already tried in vain to join the platform, make sure to rectify the problems. 
Know that we would always love to have you back on board as an influencer in our community.
Why You Were Rejected: Possible Reasons
To set our aims high, we must qualify every influencer who has asked to join us. Here is why we might reject some.
Engagement Rate
One thing that is estimated to ensure influencers' followers are not fake is their engagement rate. Also, this data will be presented to brands so they can also decide whether or not you are a good match for their campaign.

So, one reason you might have been rejected is the low engagement rate. As a nano influencer or a micro influencer, your engagement rate is expected to be 1.55%, while the ideal number is about 11%.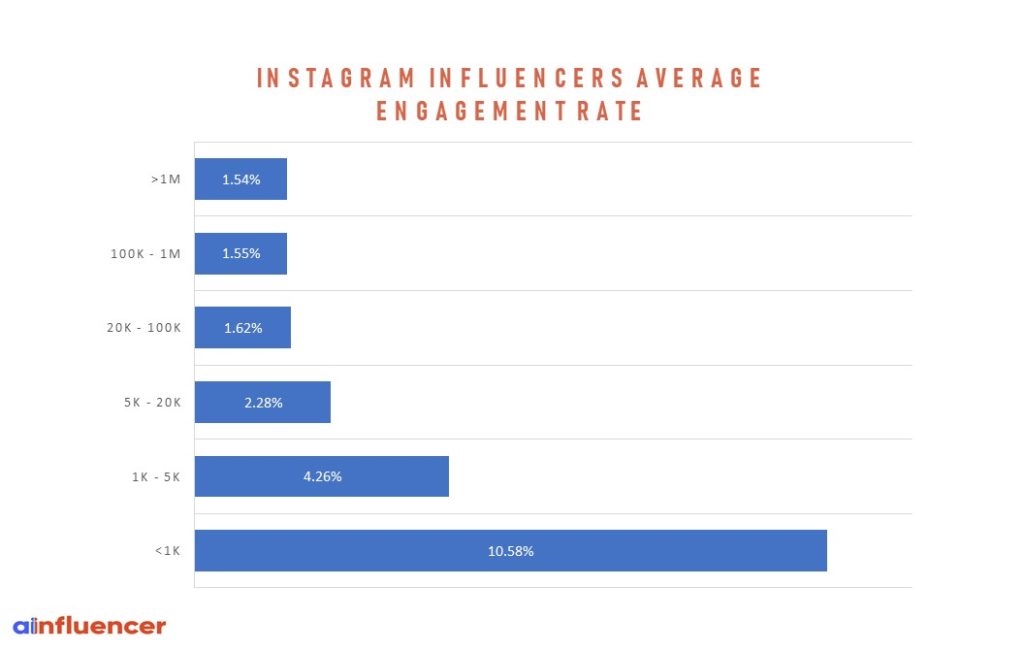 Low amount of Followers
The minimum number of followers to be verified on Ainfluencer is 1K. Yet, remember that the balance between the number of your followers and engagement rate is also important.
Low Q-Score
The Q-Score measures the appeal of each influencer among people familiar with their category. So, the content you create for your IG account needs to be niche and targetted.
Low Frequency of Posting
It is generally recommended to post 1 time per day, but if you lack high activity in publishing posts in a way that you get far below this number, you may not be verified as an active account.
Low Quality
As mentioned in the first place, your engagement rate, average likes/comments per post, and the ratio of likes/comments to followers are vital to us.
These elements help our influencer calculator estimate the right price you can negotiate with, the insight a brand needs to see about you, and also the quality of content you create.
So, make sure to interact with your followers and engage them with high-quality content.
A Private Account
As it is significant for an influencer to be seen, shared, and engaged by a large group of people, we regret to say that we cannot accept private IG accounts.
The first step is to have a public page and for a better experience in this career make sure to switch your account to professional, which automatically prevents you from having a private account.
Final say
We hope you found this article helpful and look forward to seeing you as a member of our community. Let us know if you need any further information and come back soon!