TikTok is one of the most popular social media platforms where you can view different types of content. But like most social networks, you should create an account or download the app to see someone's page. Furthermore, you will also leave your trace whenever you see a story or post on this platform. Do you want to watch TikTok videos anonymously? With TikTok viewers, which are new tools free websites, you can quickly check anyone's profile without having an account.
However, you should know that all these online viewers ask you to enter a username to view its content, and that profile should be public. Therefore, if you don't know where to start, the list of TikTok accounts with the most followers may help you view more fun and great content.
But now, let's get to the point. Here is the list of 9 best TikTok profile viewers. 
1.TikTokstalk
You can easily enter someone's TikTok ID into the search box on this website and view its posts. Besides viewing someone's profile, TikTokstalk allows you to search based on hashtags. Therefore, you can discover the latest posts relevant to your business or trends. In case you don't know what hashtags are trending, check the list of hashtag generators to find the proper hashtag to search.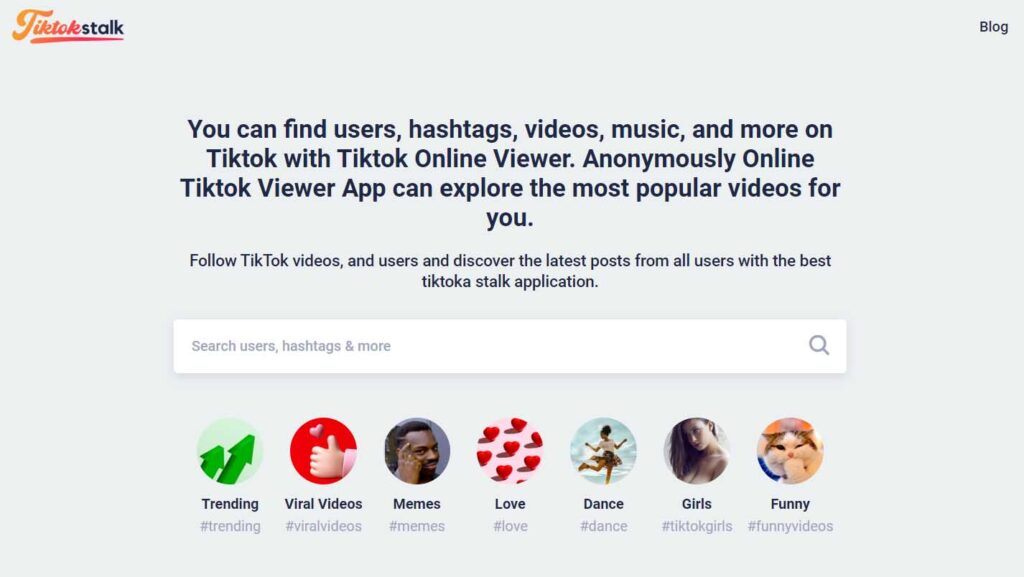 2. Urlebird
Like TikTokslat, Urlebird also allows you to search TikTok content based on usernames and hashtags. Moreover, every day it gathers trending videos, trending users, and trending hashtags, making it easier for you to check the latest trends. Therefore, you may not even need to search for a profile or hashtag if you are looking for trends.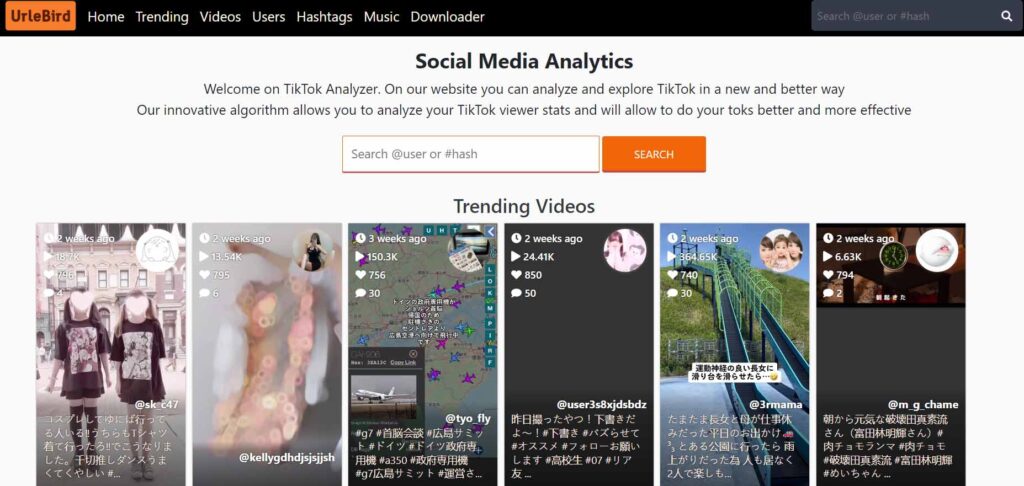 3. Brainans
If you want to view and download TikTok videos anonymously, Brainans can be the right TikTok viewer. One of the best options that this website has is that you not only can search TikTok profiles or hashtags but also can explore videos based on their music. However, it might sound difficult to work with it the first time, but when you finally work with it, you can see how helpful it is for your content creation, especially if you want to see what other people do with specific trending music.You can check other TikTok video downloaders if you only want to download a video based on its URL.

4. Xaller
The other website you can use to view TikTok videos online is Xaller. However, unlike other mentioned websites, Xaller only allows you to search based on profiles. Therefore, you can't find posts related to a specific hashtag. However, apart from viewing, you can Save TikTok videos too.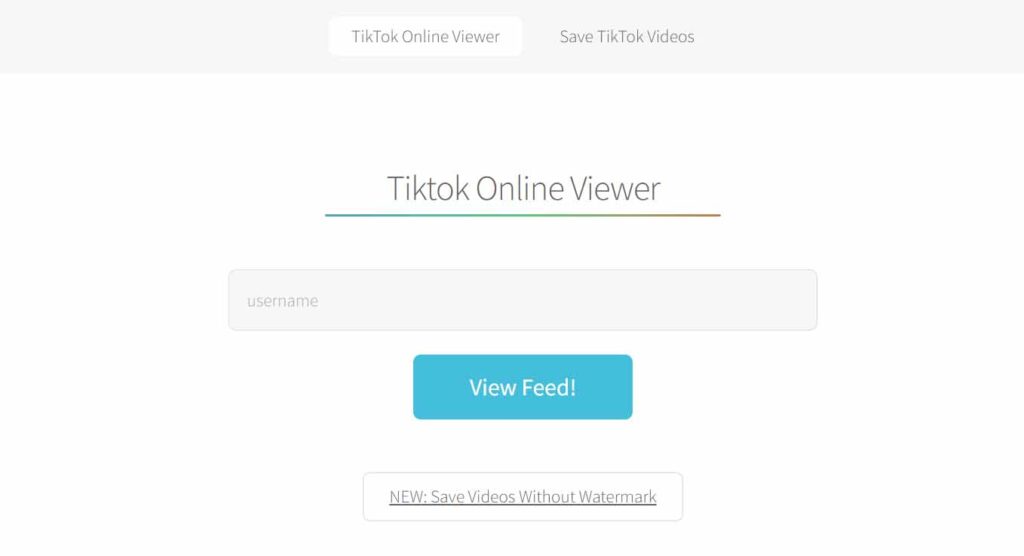 5. Vidnice
Not only can you download TikTok videos based on hashtags or usernames, but you can also create an account on Vidnice and view statistics of your own account or create a list based on your preferences. Therefore, Vidnice can do multiple things for you or your business account. However, to better understand the statistics on this website, you should be more familiar with TikTok analytics and stats.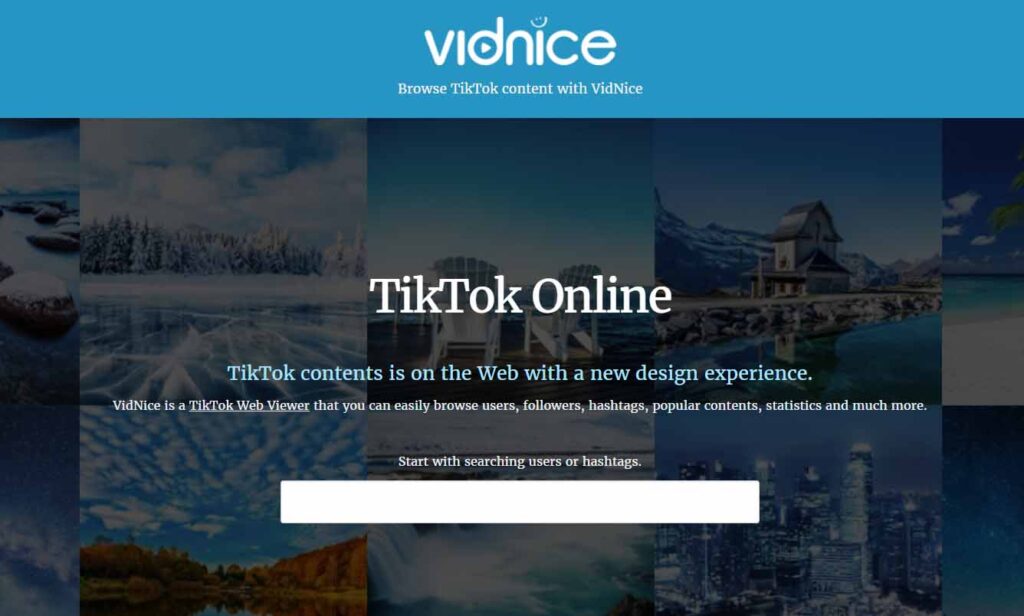 6. InstaStory Viewer
Although the name refers to Instagram stories, the Instastory viewer website also has tools to view TikTok posts. You can enter the profile ID and see its posts or enter a post's link to download. Additionally, you can do many anonymous works on this website, such as downloading Instagram profile pictures.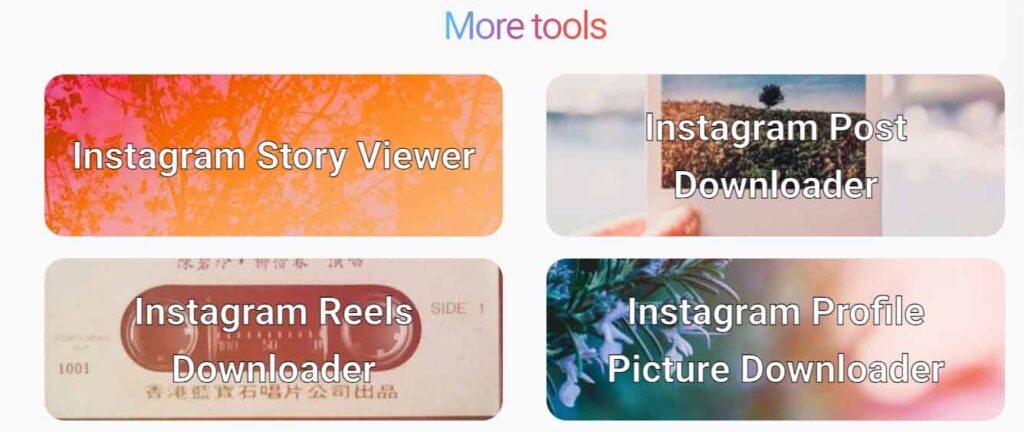 7. Private TikTok
Until now, all the TikTok account viewers required users to view posts published on public accounts. What if you want to view posts on private accounts? That's when you should use one of the TikTok private viewers like the Private TikTok website. You only need to enter the TikTok username. However, you may have to wait several minutes to view the posts.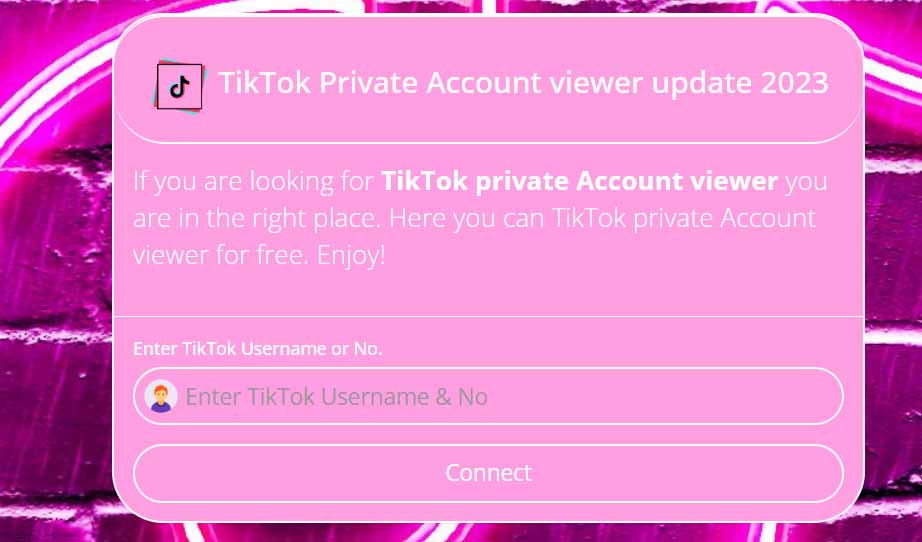 8. uMobix
Not many TikTok viewers can show you the private page's posts. But uMobix is one of the best websites for this purpose. However, this tool was produced for parents to track their children's activity on TikTok. So, they can add their private account to uMobix and check what they do. However, we only offer this tool for viewing TikTok posts of profiles that are not public. Don't use it to stalk anyone.
Furthermore, you should note that uMobix is not a free tool and offers different pricing plans that are not cheap for everyone.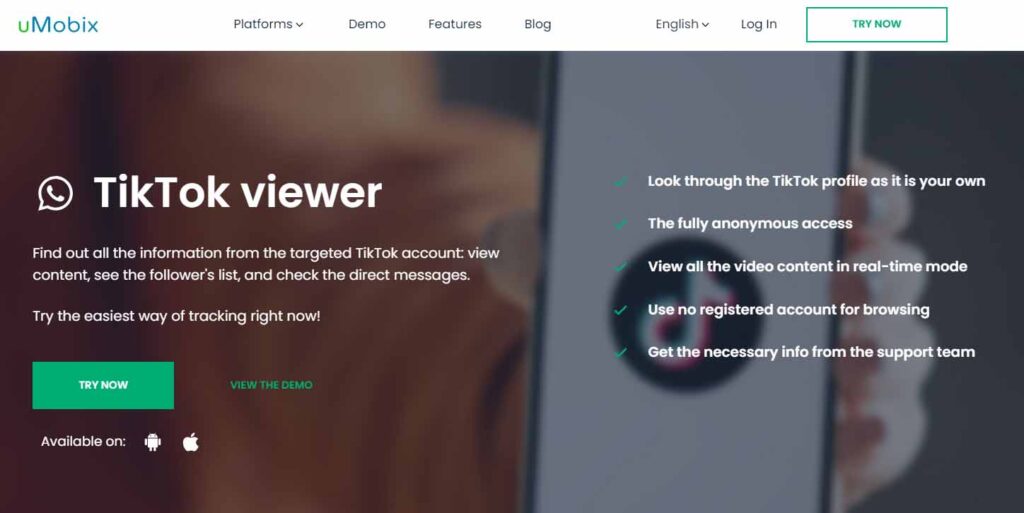 9. Official TikTok Website
You can watch TikTok videos online on TikTok's official website as well. You don't need to log in to your account; it shows you the recent and viral posts on its Explore window, so you can view public videos anonymously. If you have a TikTok account, you can use it on the web and view the posts of your followings.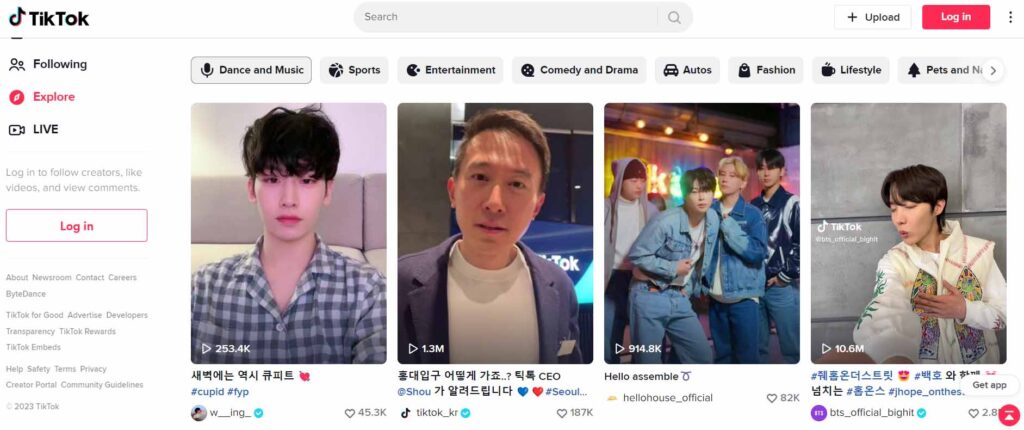 How to Boost TikTok Views?
TikTok is an essential platform for businesses to grow their market online. One of the metrics that is important for TikTok accounts is its views. The more views you get; the more chance you have for your content to go viral. Therefore, you should find a way to boost your TikTok views.You can employ several TikTok marketing strategies to grow your business. But, the most practical and useful method is TikTok influencer marketing. You may wonder how you can find TikTok influencers to collaborate with. The solution is easy; you can sign up on Ainfluencer as a brand and search for influencers based on their location, gender, category, and the hashtags they use.
At Ainfluencer, we connect brands and influencers to create a mutually-beneficial partnership. Joining our community is free. So, don't waste time. Sign up today and enhance your online presence on TikTok and Instagram.
Bottom Line
Currently, there are not many TikTok viewers that allow you to check TikTok profiles without having an account. In this article, we named a few useful TikTok online viewers that can help you search users, hashtags. However, you should note that when you view TikTok posts anonymously, you can't like a post or write a comment. Therefore, if you want to engage with others on this platform, create an account and use the TikTok application.
In case you create great content and video on social media, you will have a chance to earn money from this platform. If you are an influencer seeking for brands' offers, join Ainfluencer now and make yourself more discoverable to companies who are looking for influencers to promote their products.
FAQs
1- Can You See Who Watches Your Tiktoks?
If you enable the Profile View feature on your account, you can see who has visited your profile in the last 30 days. This feature also makes other profiles notice you have visited their posts too. That's why some people want to use TikTok viewers to surf this application without revealing their identity.
2- Can You Watch TikTok Videos Anonymously?
TikTok online viewers are the tools you can use to watch TikTok anonymously. Most of these free websites don't ask you to create an account. However, you can usually see the content of public pages.
3- How Do I Watch TikTok Private Videos?
Typically, you should follow private accounts to be able to watch the content they share. However, a couple of websites make it possible for you to watch private videos without following the profile. To name a few, you can use uMobix or Private TikTok viewers.