To start influencer marketing, you should be familiar with different online platforms to ensure you are presenting your brand to the right audiences. You may have various social media platforms to target. Still, you need to know if your target audiences are available on that platform or not. One important thing you should know is that if you are targeting teenagers and young boys and girls, without a doubt, TikTok is where you should be available on. Therefore, it's time to know more about TikTok influencer marketing. 
What is TikTok Marketing?
TikTok is a well-known social media platform that is trending these days. Young boys and girls mainly use the platform to share their creative videos. The popularity of this platform made it a great place for brands to market their business. This marketing method is called TikTok marketing, almost equal to influencer marketing goals. It is the partnership between TikTok influencers and brands to create a promotional video for their products or services. TikTok influencer marketing can help businesses increase brand awareness and find new customers.
How Does TikTok Influencer Marketing Work?
Before starting any TikTok influencer marketing campaigns, some stats about TikTok users can help you decide if this platform is a suitable choice for you or not:
The percentage of U.S.-based TikTok users by age
TikTok has users in more than 150 countries.
TikTok users spend more time on this application compared to Facebook and Instagram users. That indicates your brand will have a better chance of being seen on this platform.
TikTok Engagement compared to other platforms
These stats show how well this platform performs and who can become your TikTok influencer marketing target.
How to use TikTok to grow your business?
First, like Instagram influencer marketing, your TikTok collaboration should be with influencers whose followers match your target market. So, it's essential to know whether your customers' demographic is generation Z. Because your TikTok influencer marketing won't be successful if you target the wrong audiences.
Furthermore, you can create your business account on TikTok and use this platform. However, initially, it won't be that useful because you might be one step behind TikTok influencers. Thus, even if you have a business account, it's better to find TikTok influencers and collaborate with them to grow your followers and brand awareness on this platform.
TikTok might be a complicated place for your brand to start its presence. Therefore, knowing TikTok marketing strategies is the most critical part of TikTok brand partnerships. We recommend you consult with an influencer marketing agency to learn more about this world and find out if it's a suitable place for your influencer marketing.
How can Brands use TikTok?
Whether you want to be an active brand on social media or desire to start TikTok influencer marketing, you need to have an account on this platform. Follow these rules:
Create a Business Account on TikTok: Creating an account is the easiest step in working on TikTok. It's like any other social media and doesn't have any complications.
Establish your campaign goals: This is the paramount step. You need to define your goal. Do you want to gain more followers on your TikTok account, or do you want to sell a product?
Consider the Budget and ROI: Whether you want to start a paid ad that is shown between other videos or creates several TikTok influencer campaigns, you should consider your budget. However, this step is obvious in any other marketing plans too.
Find TikTok influencers: The most important part of TikTok influencer marketing is finding the right person for TikTok collaboration. This might take your time because it's not that simple. However, this article will provide you with some tips on how to find these influencers easier. It is also recommended to work with micro influencers on TikTok because stats show the engagement rate of TikTok micro influencers is three times more than macro influencers' engagement rate.
TikTok Influencer Marketing engagement rate
How do brands find TikTok influencers?
You may think about searching on the TikTok platform to find the right person to cooperate with. But you can use the TikTok influencer marketplace to find suitable influencers with a few clicks. Here are five influencer marketing agencies that can help you find TikTok influencers:
1. Influencity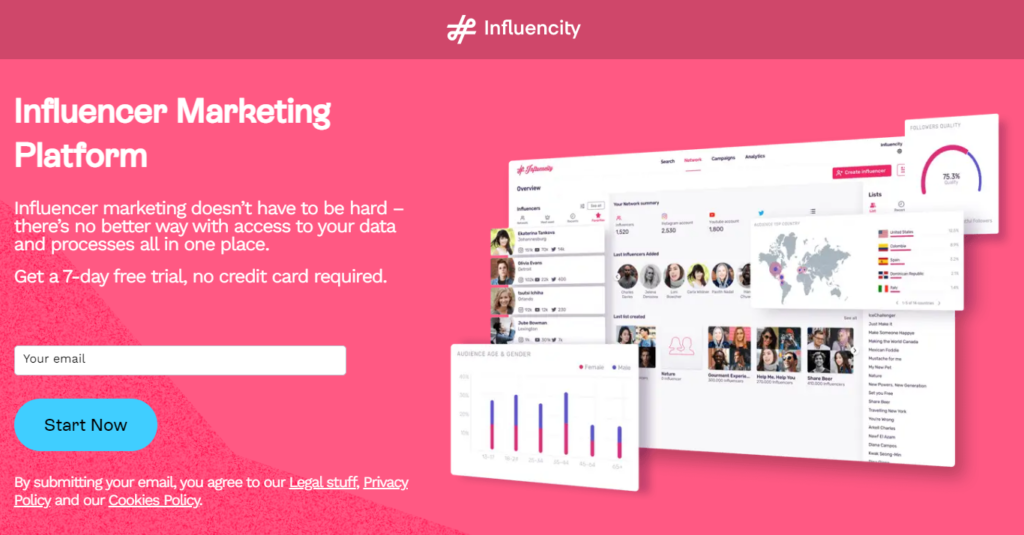 This TikTok influencer marketplace helps brands and businesses find the best TikTok influencers and start their TikTok influencer campaigns without having to go through complicated steps. Influencity is also an influencer marketing agency that is useful for brands who are not very familiar with this trending social media marketplace.
2. NeoReach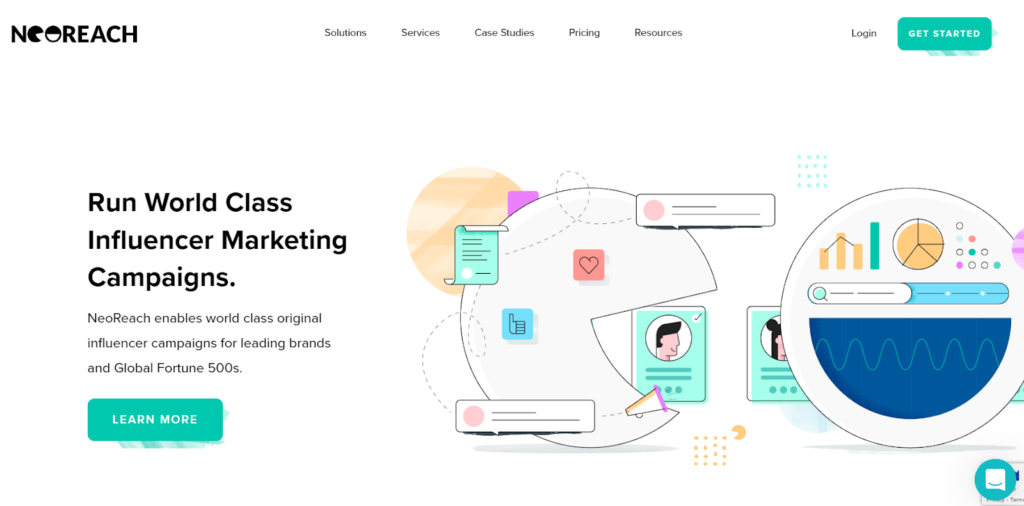 Connecting with TikTok influencers will be very easy using NeoReach. This influencer marketing agency will help businesses connect with influencers directly. That's the best point this TikTok influencer marketplace has.
3. Mavrck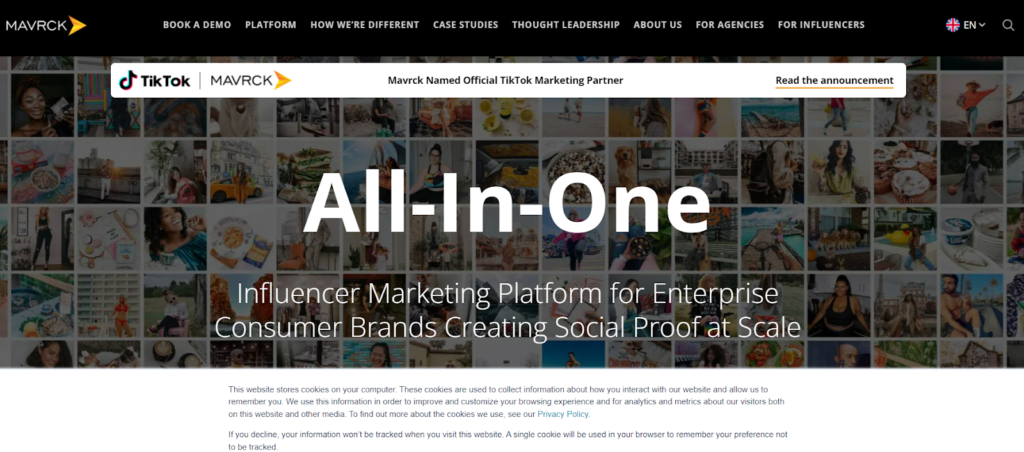 This website works specifically on TikTok influencer campaigns. However, it also offers services for other social media platforms, such as Instagram or Facebook. Still, Mavrck has more success with TikTok influencer marketing campaigns than anything else.
4. Viral Nation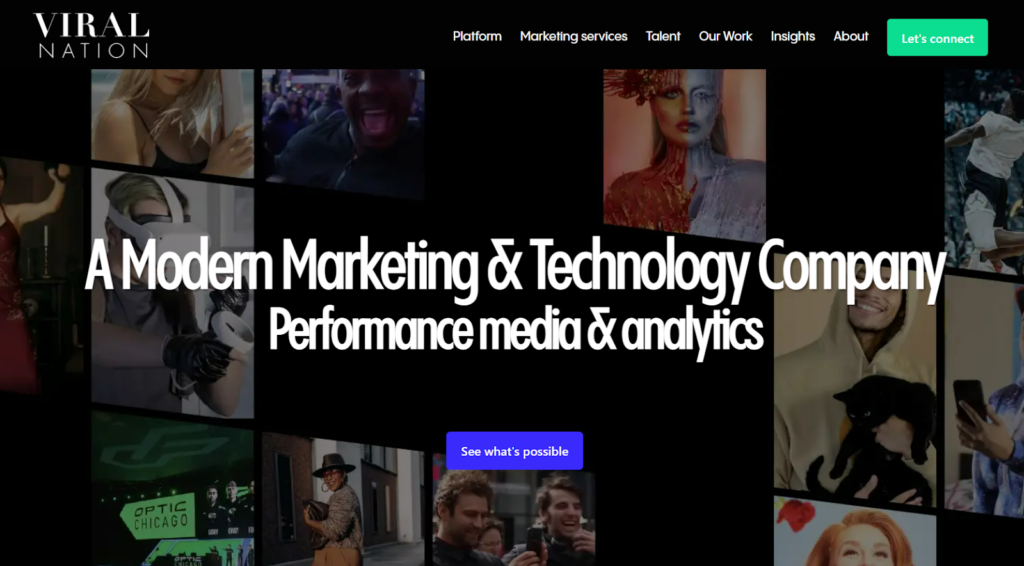 Viral Nation is another influencer marketing agency that can help brands connect with TikTok influencers. This marketplace offers creative services for influencer marketing. Therefore, if you are new to this type of online marketing, you can count on Viral Nation.
5. Letsinfluence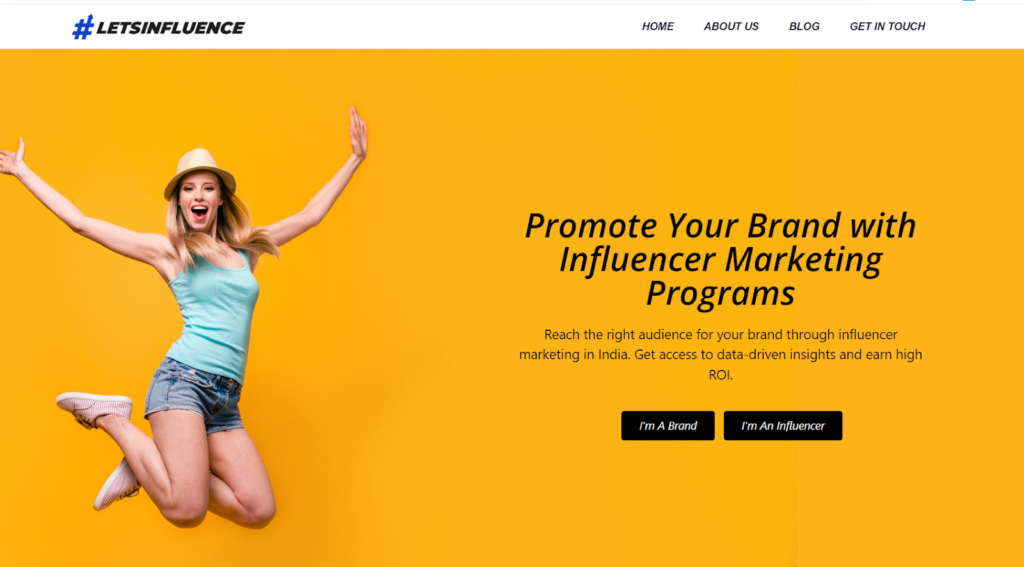 Letsinfluence is a TikTok influencer marketplace based in Asia. The company provides tools for brands and agencies to discover influencers and manage TikTok influencer campaigns.
5 Tiktok strategies to grow your business
To succeed in any TikTok influencer campaign, you need to have strategies. Here are some TikTok strategies that can lead you to a better marketing plan.
1. Learn more about the trends on TikTok
Trends are everything on TikTok. If you want to be in front of the eyes of your audiences, you should be able to learn about TikTok trends and create content based on what is considered engaging and exciting by TikTok users.
2. Know your audience
To accomplish your goals in TikTok influencer marketing, you should first get to know your audience to ensure that you are working with the right influencer. Ask yourself, are teenagers or Gen Z your target customers? What are their favorite hobbies? You can also find the answer to many of your questions by checking what's trending on TikTok. That content will show you if you are on the right platform and who might be your best influencer.
3. Add entertainment to your ad
TikTok is a fun platform; people use it to enjoy their time and watch entertaining videos. Therefore, your ad should entertain them, so that they watch it and click for more information.
4. Trust your influencer's creativity
Generally, TikTok influencers know more about this platform than you do. That's why they have so many followers. Thus, don't limit their creativity; let them make the advertisement as fun as possible.
5. Hire a TikTok influencer Marketing Consultant
TikTok influencer marketing is not that easy. There are lots of things you might not know about this platform. Having someone to help you this way will save you a lot of time. Therefore, collaborate with an influencer marketing agency or hire an expert in this field so you won't waste your time and money for nothing.
Conclusion
Although TikTok might be a newer social media platform compared to Facebook and Instagram, it is growing fast, and more and more people are joining this platform daily. Therefore, you should start marketing on this platform sooner as a brand. The best way to improve your brand awareness on TikTok is by finding influencers on this platform to create TikTok influencer marketing. Follow the rules of this platform, find the right influencer, and put your step into this new world.
1. How Long Should A TikTok Video Be?
It is recommended to keep TikTok videos up to 34 seconds. 
2. How Often Should A Business Post On TikTok?
Most brands post at least once per day. However, unless you have interesting content, it's OK to post up to 3 times a day. 
How Many Hashtags Should I Use On TikTok?
There is no limit to using hashtags on TikTok, but it's better to have at least 3 to 5 hashtags so you have a better chance to be found by other posts. 
Is TikTok for business effective?
TikTok is a trending platform these days. The Sooner a business becomes available on this social media, the better result it will have in the future compared to its competitors. 
Do luxury brands use TikTok?
Many top brands have started using TikTok to collaborate with influencers on this platform and gain new customers.