The craze of BookTok is taking the world by storm! BookTok is a rapidly growing trend on TikTok, providing users with an entertaining and exciting way to share their love of books. This article will explain what BookTok is and offer recommendations for those looking to join in on the fun. Whether you're an avid reader or just getting into the world of books, this article has something for everyone.
What is BookTok?
BookTok is a term used to describe a community on the social media platform TikTok that is centered around books and reading. It is a subculture within the larger TikTok community that has gained popularity in recent years, particularly among younger audiences.
BookTok acts as a TikTok free book website. Users share book recommendations, reviews, and discussions on a variety of literary topics. Some BookTokkers create videos showcasing their bookshelves, book hauls, and reading routines. Others participate in book-related challenges and tags, such as "favorite book of the year" or "book characters that deserve more recognition."
BookTok has been credited with popularizing several books and genres, particularly those featuring diverse characters and themes. Some books that have gained viral popularity on BookTok include "The Song of Achilles" by Madeline Miller, "A Little Life" by Hanya Yanagihara, and "The Poppy War" by R.F. Kuang.
Overall, BookTok has become a vibrant and supportive community for book lovers on TikTok, and has helped to create a new space for literary discussion and discovery in the digital age.
Top BookTok creators in 2023
Here are some of the top BookTok influencers on TikTok to help you get access to the top BookTok recommendations and BookTok book list.
1. @aymansbooks
The top BookTok creator of the year is @aymansbooks, who has 892.4K followers and almost 102 million likes. Bookish humor, book reviews, product hauls, and BookTok recommendations make up the majority of Ayman's content.
2- @ezeekat
Jaysen Headley, a devoted reader and anime enthusiast who frequently recommends books on BookTok, runs the account @ezeekat. Jaysen focuses the majority of his BookTok content on manga, anime, and young adult books. Yet, you'll also discover other entertaining material on board games, Disney films, and Doctor Who episodes. So @ezeekat has you covered if you enjoy all things nerdy, geeky, and bookish.
3- @abbysbooks
Abby's quirky, book-loving content has 34.5 million likes and 462.4K followers. Abby's bookish adventures are sure to keep her readers amused and informed, whether they involve book reviews, book hauls, book recommendations, or book humor.
4- @thebooksiveloved
Pauline Juan, a BookToker, runs the account @thebooksiveloved, which offers BookTok recommendations, reviews, and videos of Pauline responding to her favorite book characters or moments. Through her BookTok recommendations, Pauline has accumulated more than 29.3 million likes and 553.3K followers.
5- @jennajustreads
BookTok creator @jennajustreads' name says it all. She adores reading! You can find reviews of well-liked BookTok booklists, book recommendations, and videos of Jenna breaking down young adult novel tropes on this BookTok page. Through her videos, Jenna has accumulated 371.6K followers and more than 14 million likes.
Top BookTok books in 2023
Here are some of the top BookTok books that have gained popularity on the platform:
1- Reminders of Him by Colleen Hoover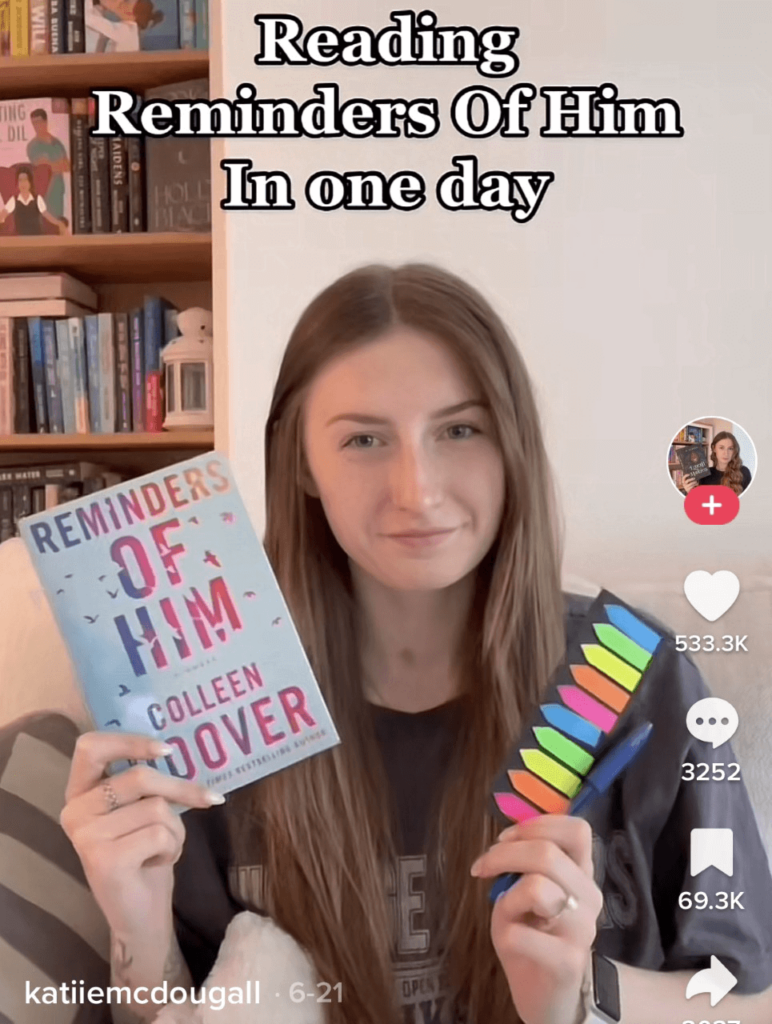 Kenna Rowan, who served five years in prison for a tragic mistake, has just returned to her hometown. Everyone wants to separate Kenna from her daughter, with the exception of bar owner Ledger Ward, and her main desire is to reunite with her in a town that is harsh. Yet Ledger works to conceal his relationship with Kenna because if anyone finds out he is assisting her, they would both be ruined. As their friendship deepens and develops into a romance, Kenna becomes even more determined to discover true happiness.
2- The Atlas Six by Olivie Blake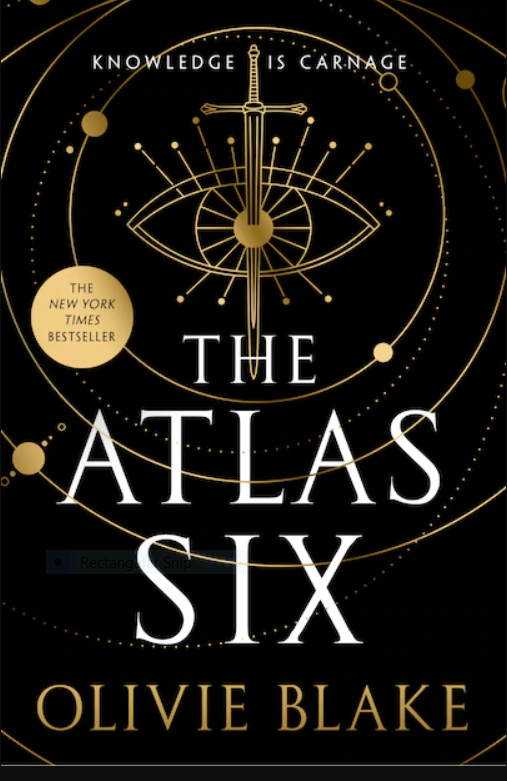 The top academicians in magic are gathered by the Alexandrian Society. They are the guardians of lost wisdom from the greatest civilizations in antiquity. Those who succeed in gaining a place among them will enjoy wealth, authority, and status.
In The Atlas Six, we follow the next six recruits chosen to join the prestigious secret society. Only five will be initiated, and one will be eliminated.
3- Babel by R.F. Kuang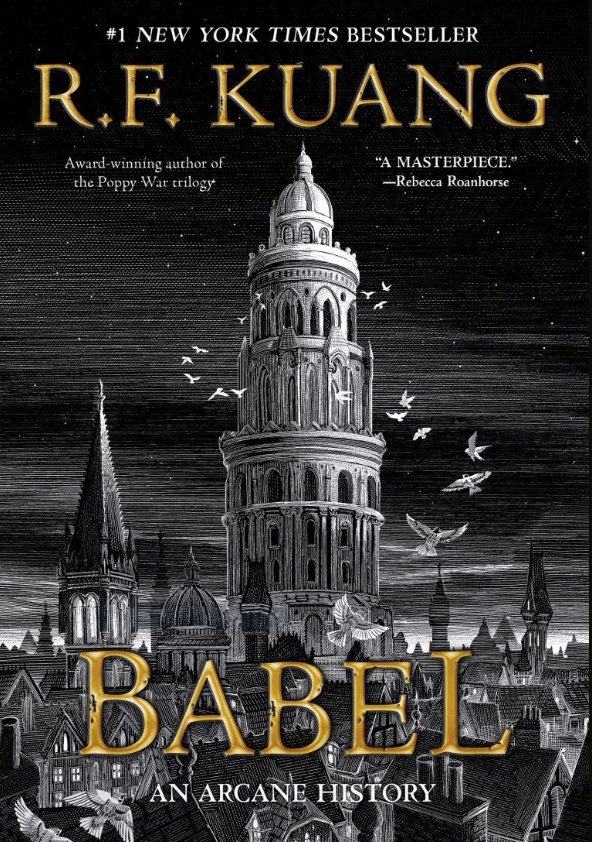 When Robin Swift, an orphan, is transported to London in 1828, he studies Latin, Ancient Greek, and Chinese in order to be accepted to Oxford University's prestigious Royal Institute of Translation, or Babel.
There is no other place on earth like Babel, where the two coexist, and you can express the meaning that has been lost to translation through magically charmed silver bars. Robin is forced to make a crucial choice on whether violence is always required for revolution or whether powerful institutions may be reformed as a result of a battle between Britain and China over silver and opium.
4- Things We Never Got Over by Lucy Score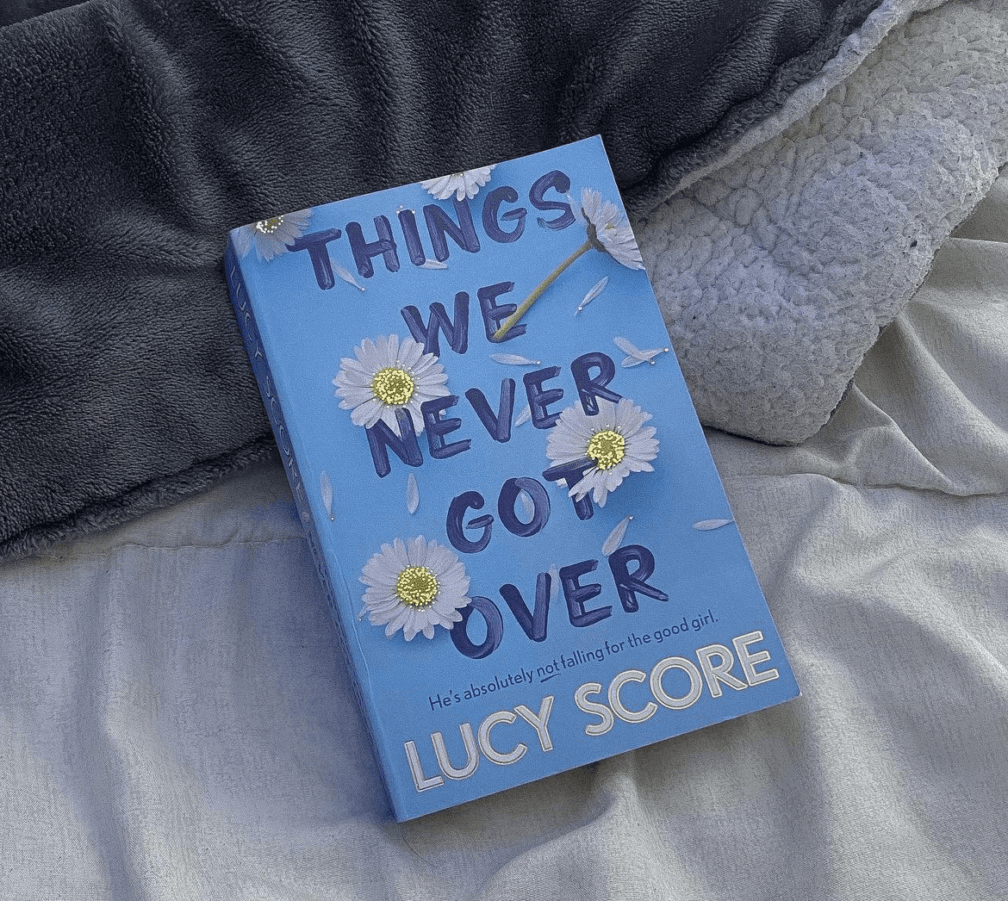 In order to return to her homeland and save her estranged twin, Naomi postponed everything, including her own wedding. Tina, her identical twin, hasn't changed at all; immediately after Naomi arrives, Tina steals her car and her money, leaving Naomi in a difficult situation. She is left with Tina's eleven-year-old daughter, who she had no idea even existed, in addition to the fact that she has neither a car nor a job. Although Knox makes an effort to avoid problematic women, he finds himself compelled to assist Naomi since the sooner she gets back on her feet, the sooner she will be out of his hair. Yet when problem escalates into danger, Knox realizes that it might be some time before he can resume his calmer way of life.
5- The First to Die at the End by Adam Silvera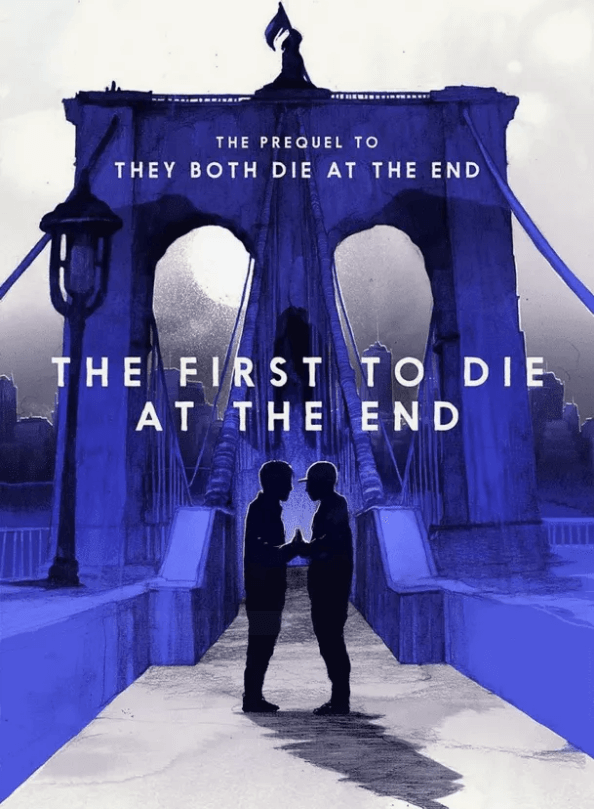 After Death-Cast makes their fateful calls, two strangers spend a life-changing day together in the prequel to the bestselling book They Both Die at the End. The plot, which is set in New York City, centers on Orion and Valentino as they try to understand the world in the midst of an international pandemic. Our primary protagonists must figure out a way to stick together and survive as the virus spreads and their lives become more disorganized.
Conclusion
In conclusion, BookTok has proven to be a valuable platform for book lovers and authors alike. It provides readers with the opportunity to discover new books, connect with authors, and share their love of reading with the world. Similarly, it gives authors a platform to promote their works, reach new audiences, and build relationships with their readers. With its growing popularity among book lovers, BookTok is sure to become an increasingly valuable resource for discovering great books and connecting with other book fans.
FAQs
1- How do you get to BookTok?
BookTok is a community of book lovers on TikTok who create and share videos about books they love, recommendations, book reviews, and more. To get to BookTok, follow these steps:
Download the TikTok app on your mobile device and create an account.
Once you have created an account, click on the search icon (magnifying glass) at the bottom of the screen.
In the search bar, type in #BookTok and hit search.
This will take you to a page dedicated to BookTok videos. You can browse through the videos, like, comment, and share them with others.
You can also follow BookTok creators that you like by clicking on their profiles and hitting the follow button.
2- Is BookTok different from TikTok?
A TikTok subculture called BookTok allows users to submit brief videos gushing over their favorite books and suggest novels to their followers. Nonetheless, a large portion of BookTok users merely utilize the site to find new books to read.