Welcome to the world of TikTok! Going live on TikTok can be a great way to connect with friends, family, and even complete strangers. Whether you're new to the social media platform or an experienced user, this guide will provide you with a comprehensive overview of how to go live on TikTok. Learn everything from what equipment you need to how you can monetize your Livestreams.
What is TikTok live?
TikTok Live is a real-time broadcast that people watch on the TikTok app. With its easy-to-use interface and ever-growing user base, TikTok Live has become a great way for content creators to build their presence online.
Although TikTok Lives are usually short and informal, brands often create more structured Lives like workout tutorials, product tutorials, cooking shows, etc.
Knowing how to go live on TikTok helps brands build trust, increase brand engagement, and educate their audience.
What are the requirements to go live on TikTok?
Before jumping right into how to go Live on TikTok, let's take a quick look at the requirements for TikTok Live:
One of the requirements to go live on TikTok is to be at least 16 years old. It can be determined by your birth date when you create the account. According to the platform's community guidelines creators can only earn money if aged 18 and up.
To unlock this feature and have TikTok Live access, you need to flaunt at least 1,000 followers.
When you go Live on TikTok, you will receive gift points if you are 18 or older. In addition, there are additional obligations you must meet in addition to the ones listed above if you ever want to share your screen with others or stream games from a mobile device on TikTok.
Before you can use the feature, you must apply for Live access and have at least 18,000 subscribers. Once you've met those restrictions, you can move forward.
How to go Live on TikTok?
It's easy to start TikTok Live. Here's how to go live on TikTok:
1- Log in to your TikTok account.
2- Near the bottom center of the screen, tap the (+) icon.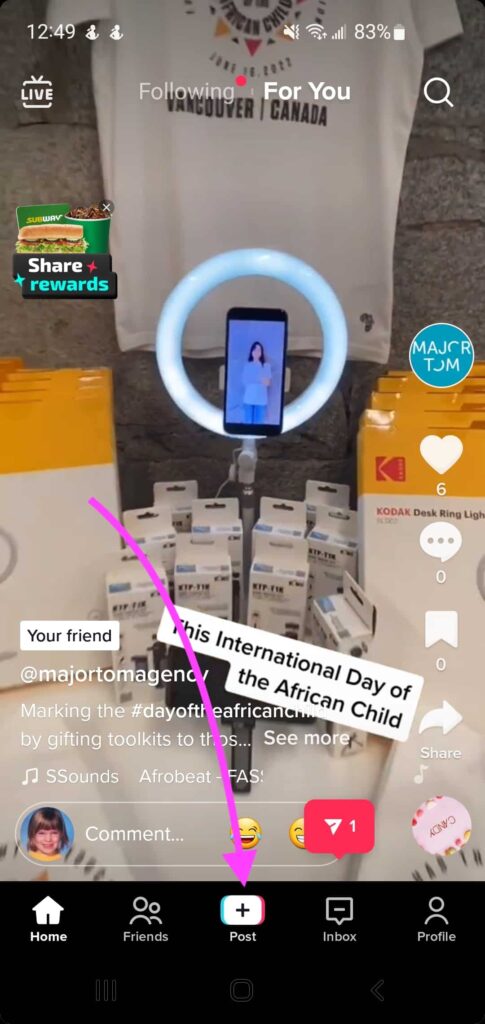 3- Swipe left all the way to Live in the bottom navigation.
4- Pick a thumbnail and a title for your stream (you can change these later). If you want people to click on your video, make sure the title and cover image catch your viewer's attention.
5- Tap "Go LIVE". Your followers will be notified when you press the button so they can watch your Livestream. Wait for some viewers to arrive and then start interacting.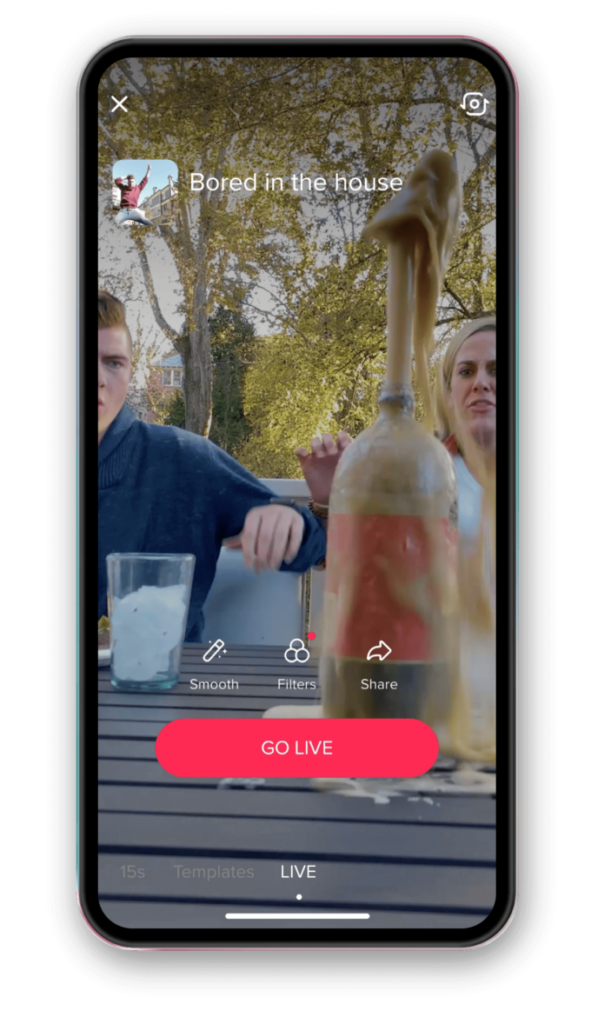 Note: You can flip the camera, use effects, filter comments, and even add up to 20 moderators once you're live.
Tap the X in the upper-left corner when you're ready to end your TikTok Livestream.
TikTok Live features
To maximize your use of TikTok Live, let's look at some of the most notable features of TikTok Live and take advantage of them.
1- Q&A
TikTok Live access enables creators to answer questions from viewers in real time. This function is perfect for creators who want to increase connections on the app and learn more about their audience since they can seamlessly choose, reply, or showcase questions throughout the Live event.
2- Multi-Guest
With the use of a panel or grid layout, users of TikTok can go live with up to five guests. This feature is great for hosting panel discussions, live how-to films, and other community-based events.
3- Gifts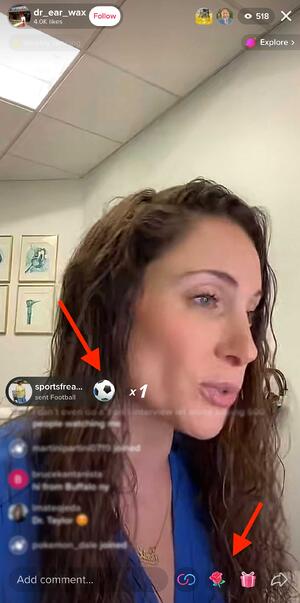 If you are a member of TikTok's Creator Next Program, viewers can give you money-valued badges as gifts, while you are Livestreaming, if they enjoy your content.
4- Moderators
You can assign other users to moderate the chatroom before it goes live to ensure that it is secure and in line with the content you share.
5- Live events notifications
Live events like concerts can be promoted, scheduled, and managed by hosts. Fans will be notified before the event so they don't miss out on the action.
You can schedule and promote your Livestream to your followers ahead of time to build anticipation around it.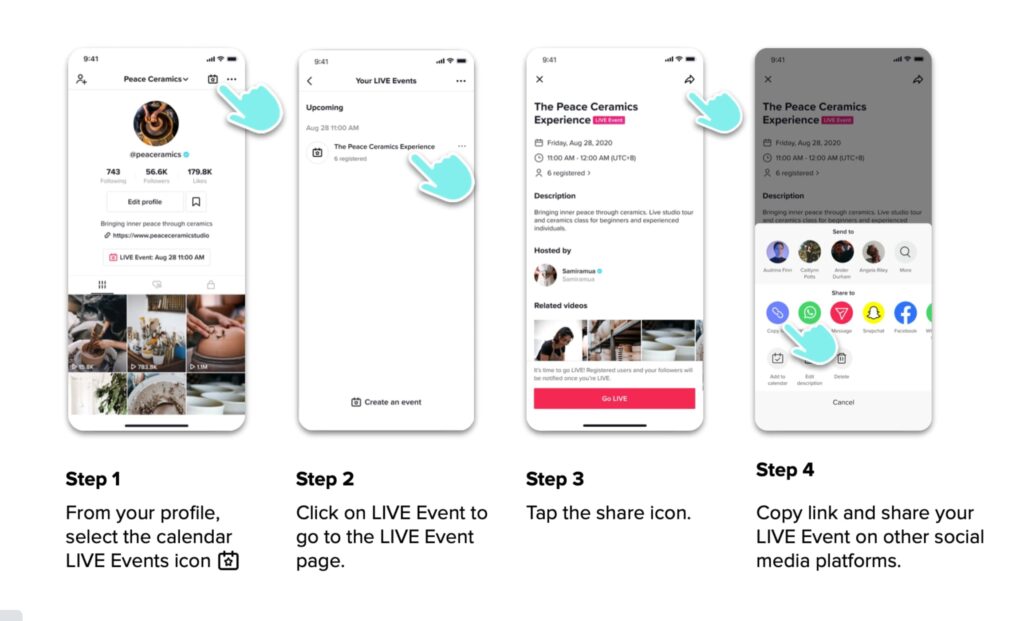 6- Keyword filters
This feature is one of the best to protect your TikTok Livestream. With up to 200 terms in the keyword filter, bullying and hateful comments can be prevented or limited. This way, potential hate speech can be avoided and everyone can feel more comfortable during the Live event.
7- Live donations
If you want to ask your audience to donate to your charity of choice, you can use TikTok's Live charity button. Before the stream, set up donations as follows:
1- In the upper left corner, select the anchor link that says "Select Non-Profit."
2- Add the charity you would like to add to your Livestream.
3- When the organization you've chosen appears in the top left corner, press "Go LIVE."
To set up donations during the stream:
1- For more options, click the arrow in the bottom right.
2- Click "Support Non-Profit".
3- Choose a non-profit to include.
4- On the Live screen, place the donations sticker wherever you like.
8- Live topics
Your audience can get a sense of what to expect from your Livestream thanks to this feature. Music, sports, food, gaming, DIY, and other categories make up Live Topics. By allowing new viewers to discover and join your stream based on the Live Topic you're covering, Live Topics also increase your Livestream's discoverability.
9- Analytics
All of the data that was recorded during a broadcast can be accessed by creators. The creator has access to a variety of data, including total viewers, new followers, peaks and dips in viewership, and gifts.
The creator is able to get a better understanding of their strengths and weaknesses thanks to the data gathered from the analytics.
Tips for going live on TikTok
Knowing how to go live on TikTok is not enough. You need to apply best practices to make the most of your TikTok Livestream.
TikTok Live can be easily avoided without an audience, making a mistake on screen, or just flopping in general.
To help you get the most out of your TikTok Live experience, here are some suggestions:
1- Plan Your Live Content
It is essential to plan the flow and content of your Live session in advance to keep your audience engaged. Here are some ideas to get started:
Conduct a behind-the-scenes tour of your operations.
Think of hosting an AMA (ask me anything) session.
Create a product demo.
Interview a brand partner.
Bust some common myths about your industry.
2- Promote your stream in advance
To have a better chance of attracting and engaging your audience and improving your TikTok marketing strategy, you need to promote your TikTok Livestream beforehand.
There are many ways to promote it, but posting about it on different social media platforms is the most common. To reach as many people as possible, cross-promote your posts across all of your social media channels.

3- Find the right time
Knowing when your audience is most likely to be online and engage with you helps ensure you reach more target audiences. So, before you go Live, try to find the best time to post on TikTok.
4- Offer incentives
Ensure that your viewers have a reason to tune in by hosting a giveaway or providing exclusive content. Find something that will make your Livestream interesting and worth watching because TikTok is all about entertainment.
5- Keep it short
TikTok Live sessions are limited to 60 minutes. Depending on the content, a TikTok Live video should be roughly 30 minutes long. Keep your audience engaged long enough to make them stay with you until you're ready to end.
6- Set the scene
You don't have to spend a lot of money to make your TikTok Live look more professional. It can be as simple as:
1- Having a stable filming surface.
2- Using a ring light.
3- Keeping background noise to a minimum.
4- Setting up your space in a clean area.
Conclusion
In conclusion, going Live on TikTok is a great way to interact with your followers, share your creativity, and gain more attention. Make sure to plan ahead and be mindful of what you post. You should also consider creating an introduction video for yourself so that people know who you are and can follow you. Finally, remember to have fun with it! Going Live is a great opportunity to show off your personality and make some new connections.
1- Why can't I go live on TikTok?
There are some requirements you need to meet when deciding to go live on TikTok such as having 1000 followers and being at least 16 years old.

2- Does TikTok pay money?
Yes, it does. You must be at least 18 years old, have more than 10,000 followers, and have had at least 100,000 views in the last 30 days in order to directly make money on TikTok. In the app, you can then apply to the TikTok Creator Fund.