Influencer marketing tools can help many businesses to perform high-quality influencer marketing campaigns and grow more robust relationships with their audience.
It has been proven that using influencer tools will help marketers increase brand awareness and achieve their goals.
I know that you might have faced barriers and fallen into the trap of significant issues in running your Influencer marketing campaigns.
Yet, there might be different ways of influencer marketing for businesses, no matter what size, to deploy your influencer marketing strategy.
Have you ever tested out influencer finding tools for your business?
The good news is that you can make a clear marketing road towards your business using such tools.
Grow your business with influencer marketing
Using influencer marketing for your business can be a great way to build connections and grow your business. It is the time period when people on social media sites such as Instagram, Twitter, Facebook, or YouTube get paid to promote products or services through their profile accounts.
The basic idea of influencer marketing is that you pay an individual with a large group of followers to promote your product or service through his/her social media account. With the help of influencer marketing tools, you can easily find influencers in different categories.
Let's see what these tools for influencer marketing exactly are!
What are influencer marketing tools?
Influencer marketing tools are online platforms that help marketers ease the process of influencer marketing. They also come in handy to save money and energy. Since most of these tools to find influencers are paid, there are also free influencer marketing platforms you can count on, especially if you are in the early stages of your business.
Nowadays, influencer search is not the only thing influencer marketing tools can do. They help you run and manage your influencer marketing campaigns from A to Z.
Benefits of using influencer marketing tools?
Tools for influencer marketing provide you with many advantages. These platforms can make the whole process of influencer marketing campaigns and influencer discovery much more effortless. Other benefits of using influencer marketing tools are:
Influencer research can be done more efficiently.
You can use these tools to find influencers based on your niche and campaign requirements.
Influencer search tools make the search process more manageable.
Influencer marketplaces usually have rich databases of pre-vetted influencers willing to work with brands.
Influencer profiles can be sorted into different categories, making it easier to find the right influencer in your niche.
While using influencer discovery tools, you can filter the results based on location, engagement rates, hashtags, price, etc.
You can also track the performance of your marketing campaigns and see real-time results.
However, finding the top influencer marketing tools could be challenging since there are many options.
Here, we have selected 15 influencer marketing tools that you can use based on your needs to get the best result for your influencer marketing campaign.
Let's dive in to learn more about these influencer tools:
15 best influencer marketing tools:
1. Ainfluencer
Ainfluencer is one of the best influencer marketing tools to grow your business with. This all-in-one-package Instagram influencer tool is a DIY (DO It Yourself) marketplace for influencer marketing 100% FREE with no hidden fees.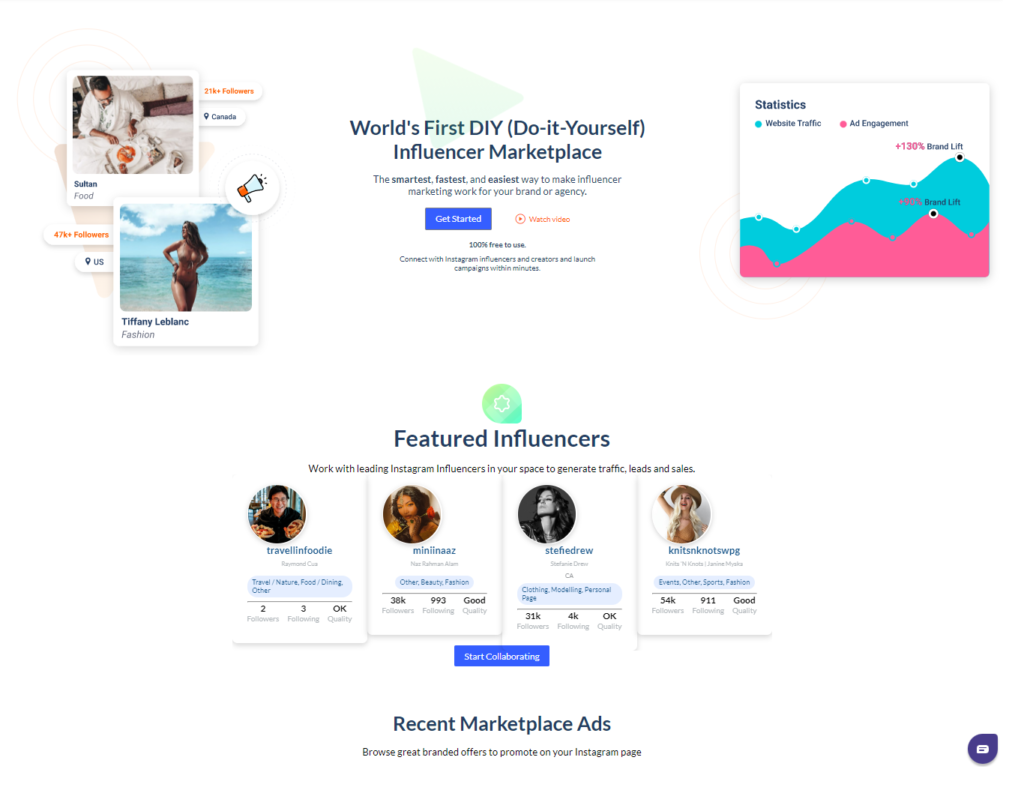 Everything is free of cost on Ainfluencer. You can create ads, discover influencers, negotiate, and collaborate with them.
You can browse through thousands of different Instagram influencers to find the right influencer.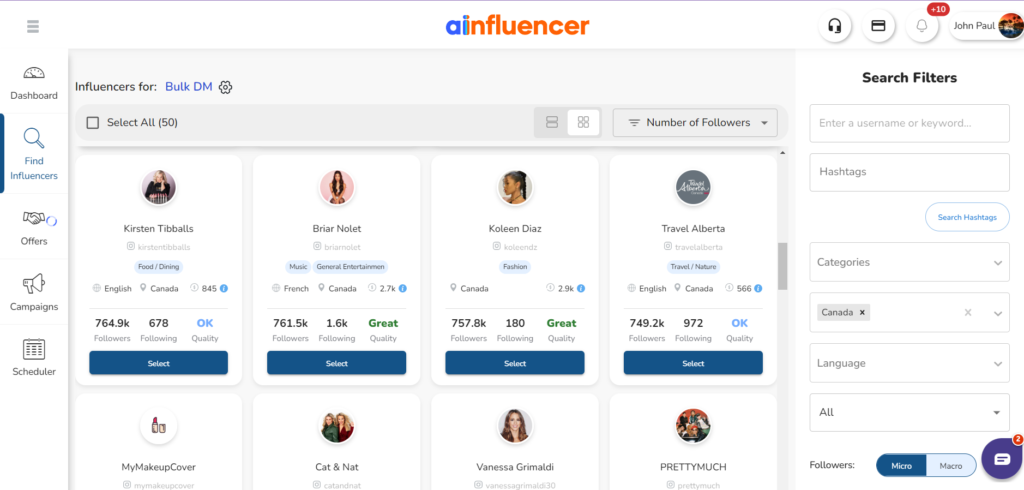 Also, you can scale your influencer marketing efforts to reach the best influencers, especially micro and nano influencers.
Moreover, Ainfluencer offers secure payment that will hold funds until the post has been published according to the agreed terms with the influencer.
Ainfluencer is a DIY influencer marketplace, and you can set a half-hour walkthrough session to learn how to work with this platform. You can also use one of its pricing plans and let Ainfluencer run and manage your influencer marketing campaigns for you. 
Ainfluencer Features
It shows the influencers' insight into real-time metrics, including engagement rate, average likes per post, average comments per post, like/follow ratio, and comment/followers ratio.
You can explore and pick up your niche target influencer through multiple factors like keywords, hashtags, location, number of followers, etc.
Built-in chat system
Once a connection is made with an influencer, you can use the chat box and approval workflow to negotiate with the influencer and lock the deal down.
Statics
Using this influencer marketing tool, you can also review engagement statistics in an easy-to-understand chart format.
There is a list of each influencer's past collaborations on the platform.
Buzzsumo is one of the other influencer search tools that helps you find influencers and build relationships.
It provides content research, discovering new ideas, and finding top influencers.This influencer marketing tool is also a great choice for content creators to find related content. Indeed you can also use it to find the most popular posts and ideas in your particular content niche.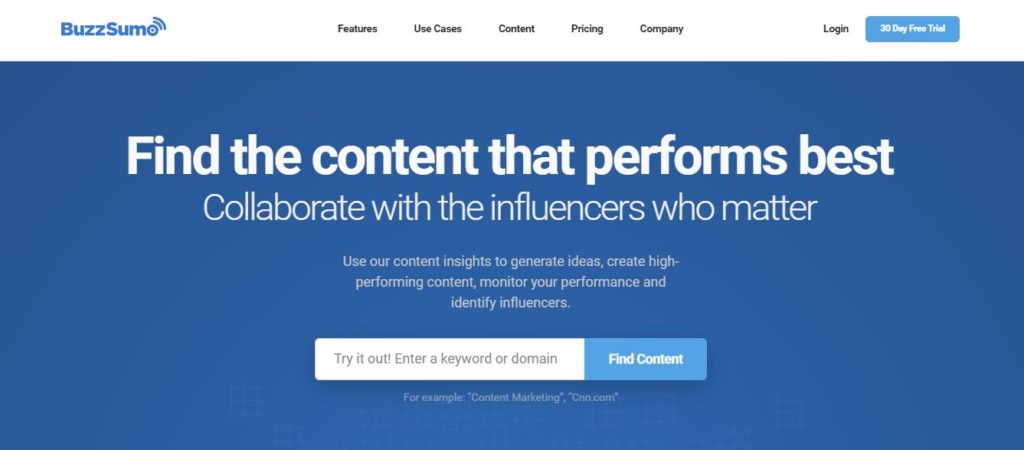 Using Buzzsumo content insights will serve you to generate ideas, create high-performing content, monitor your performance, and identify influencers.In other words: Buzzsumo allows you to find out what pieces of content have been shared most on the internet.
3. Awario
Awario is a social listening tool that includes conversations about their brands, products, or services and influencer research.
It can deliver instant mentions from all around the web and social media.
This influencer marketing software collects and analyzes data to drive highly actionable insights that will help you improve your results, to attract more customers and potential clients.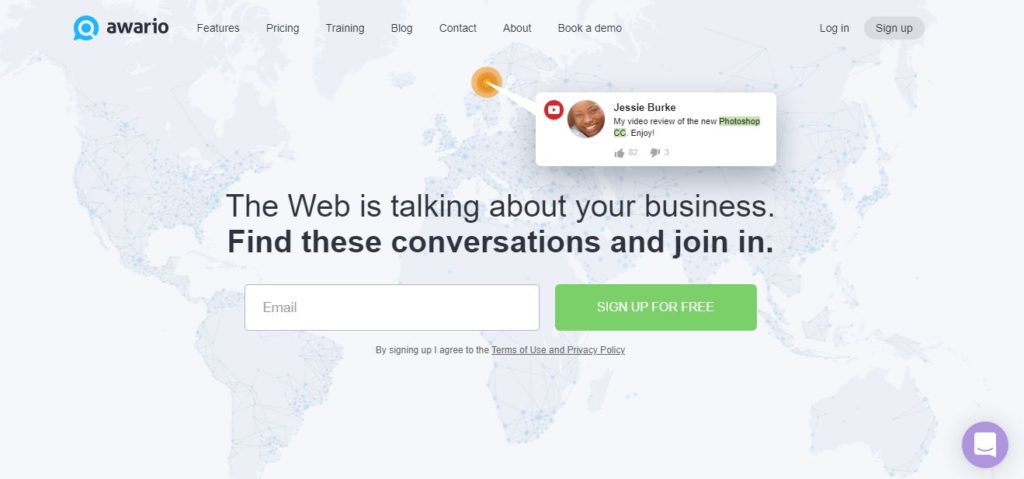 4. Heepsy
Heepsy is one of the best influencer marketing tools that connect agencies and brands with influencers to find Instagram and Youtube influencers in their industry based on location.
This influencer tool is a nice tool designed to ease companies' influencer research to reach the influencers that best fit their needs.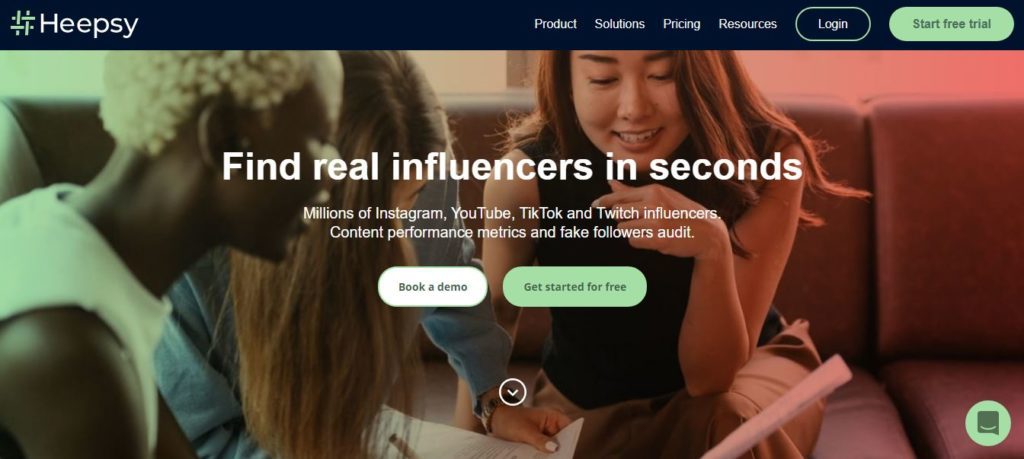 One of the other top influencer marketing tools is HypeAuditor. This influencer finding tool is known as an analytical platform for transparent and influencer fraud-free detection.
It lets you discover perfectly relevant Instagram, YouTube, and TikTok influencers across 18M profiles.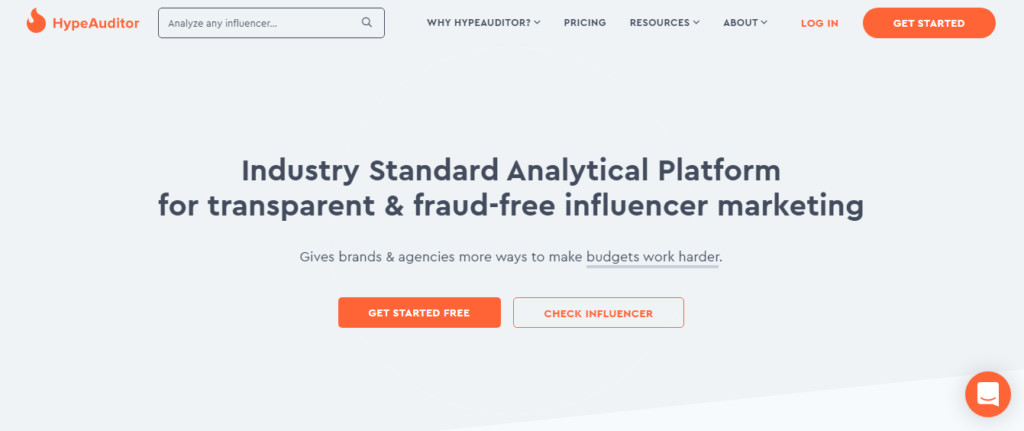 As one of the most efficient influencer marketing tools, Tagger takes care of all the main aspects of influencer marketing campaigns. First of all, it's a marketplace that offers a database of a few million content creators.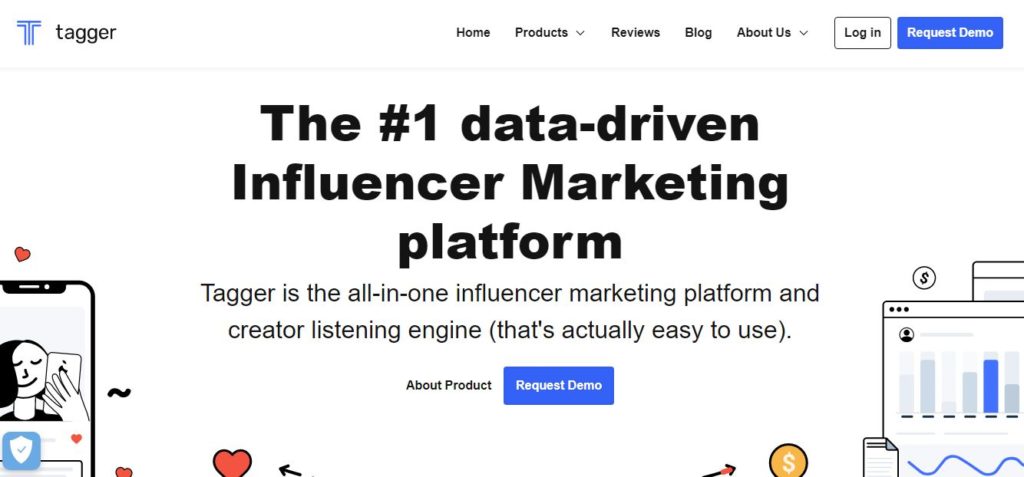 Moreover, if you want in-depth analytics, Tagger will deliver it as well.
This influencer marketing service works great for many prominent brands.
Grin is among the top influencer search tools. This influence marketing tool helps companies find, recruit, and get advertised by prominent influencers. Its services expand over a variety of multi-purpose applications such as Shopify, Gmail, WooCommerce, Office365, Slack, PayPal, and Google Drive.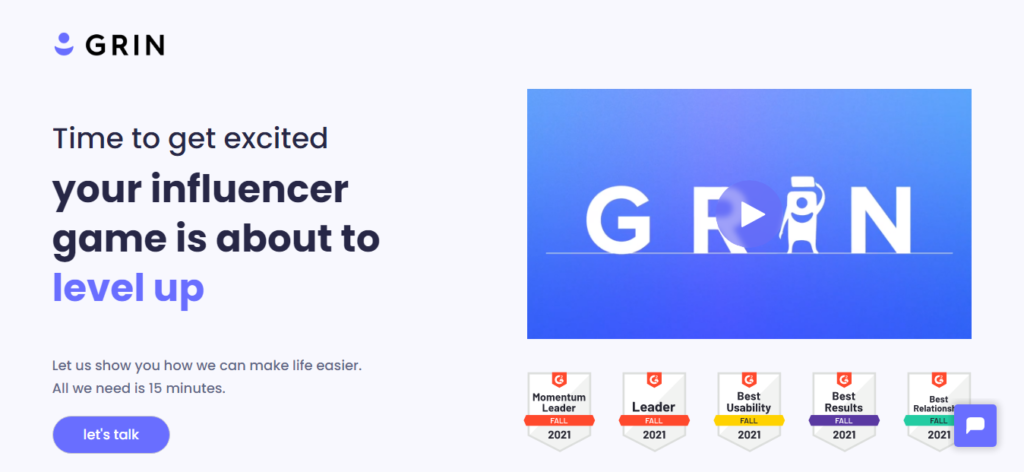 Upfluence is an Instagram influencer tool, offering a well-rounded set of features. A pivotal part of Upfluence, however, is its influencer search tools and discovery engine.
It's one of the influencer finding tools that features a massive database of over 3M influencer profiles. Upfluence's AI indexes and updates these profiles in real-time. The algorithm analyzes each piece of content for reach and engagement.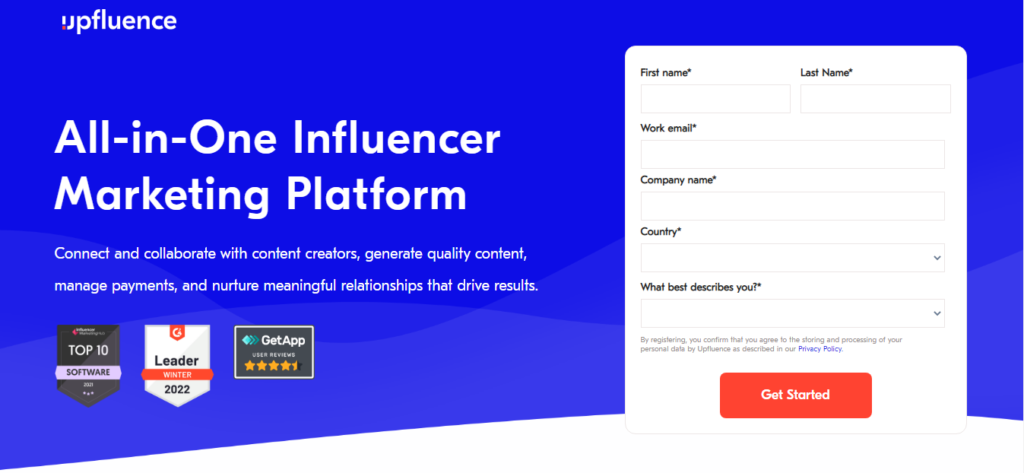 Aspire is one of the influencer marketing tools with its ROI-focused platform that aids in discovering industry experts and influencers. From there, it helps brands effectively manage influencer campaigns, affiliate programs, product seeding, and more.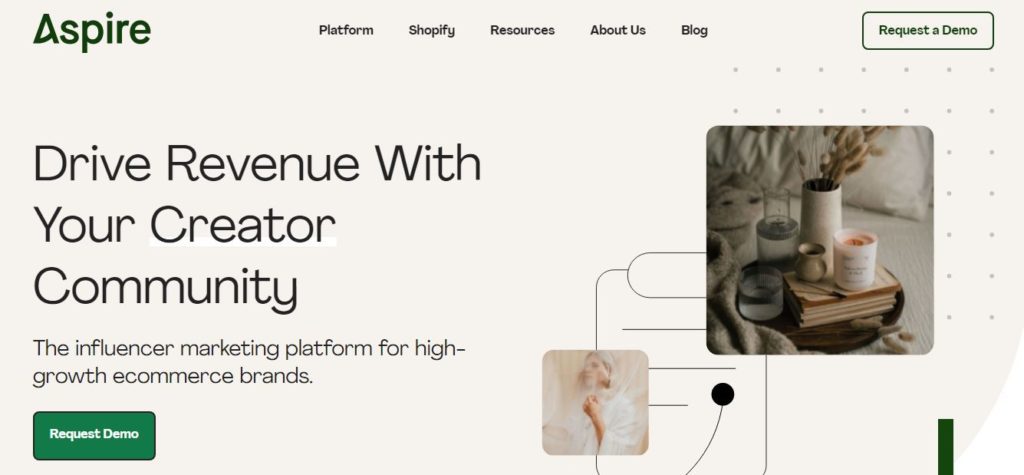 Aspire's standout feature is customizable. Some brands want to control every aspect of their strategy, while others are only focused on getting their name out to their target audience.
This marketing tool for influencers has step-by-step campaign workflows and the flexibility to customize every aspect of the program journey and the CRM.
Influencity has access to over 70M influencers, and users can save and organize user profiles in one place. In this influencer marketing tool, each profile provides basic info and extensive reports of their reach and performance. They also offer an easy export feature for their comprehensive reports so that you can dive deep into data in your preferred format.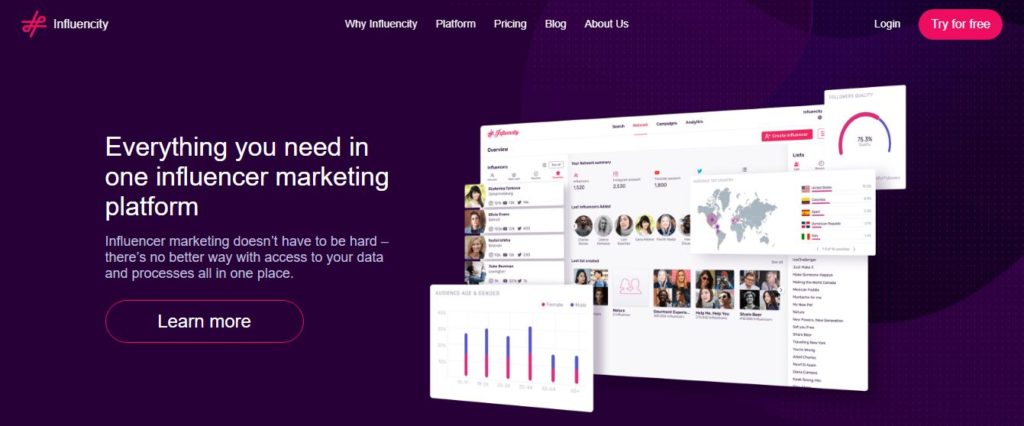 Neoreach is one of the other tools to find influencers that allows you to filter through millions of influencers' insights and analyze the fans of influencers with comprehensive audience demographics to find your perfect match. Within the NeoReach dashboard, manage your influencer communication, contracts, deals, and reports on how your marketing campaigns are performing. Instantly unlock historical performance and pricing insights on social media influencers.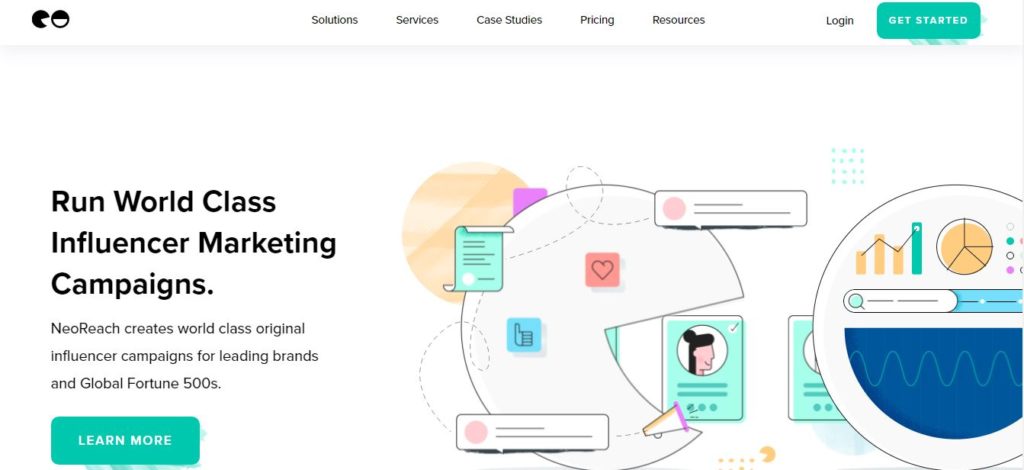 12. Fourstarzz Media
Fourstarzz Media is among the best influencer marketing tools for smaller brands. It offers a marketplace with nearly a million content creators to choose from and a powerful influencer search tool with detailed filters. You can also compare various creator profiles based on metrics like ER and reach. Apart from that, they are ready to help you with your Instagram influencer marketing campaign management.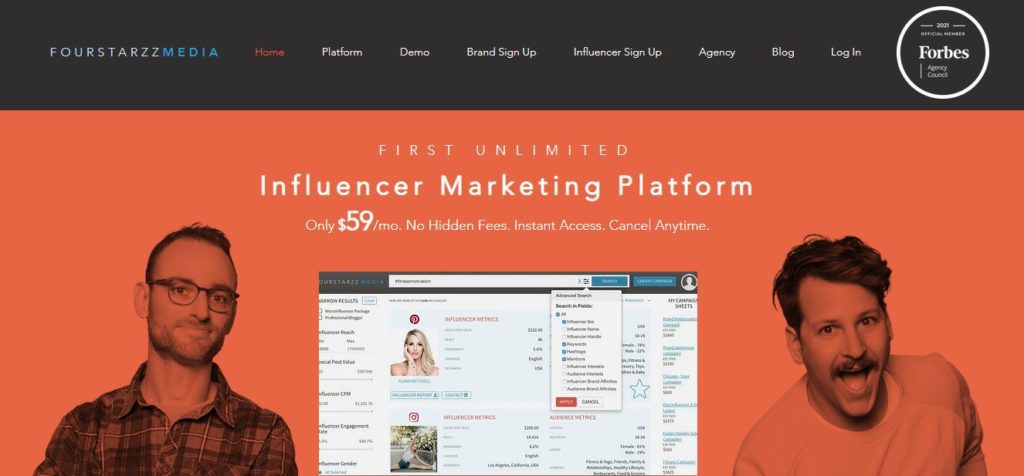 Fourstarzz Media has an inventory of more than 750,000 influencers. This influencer marketing tool allows you to filter the influencers based on location, channel, gender, influencer type, and audience type.
Further, narrow down your results by comparing influencer profiles by reach and engagement rates. Additionally, you can compare audience demographics, interests, estimated post values, and content types.
13. Traackr
One of the great social listening tools is Traackr. Traacker mainly focuses on influencer relationships and helps you manage your campaign relations. It's also an influencer discovery tool with several filter options.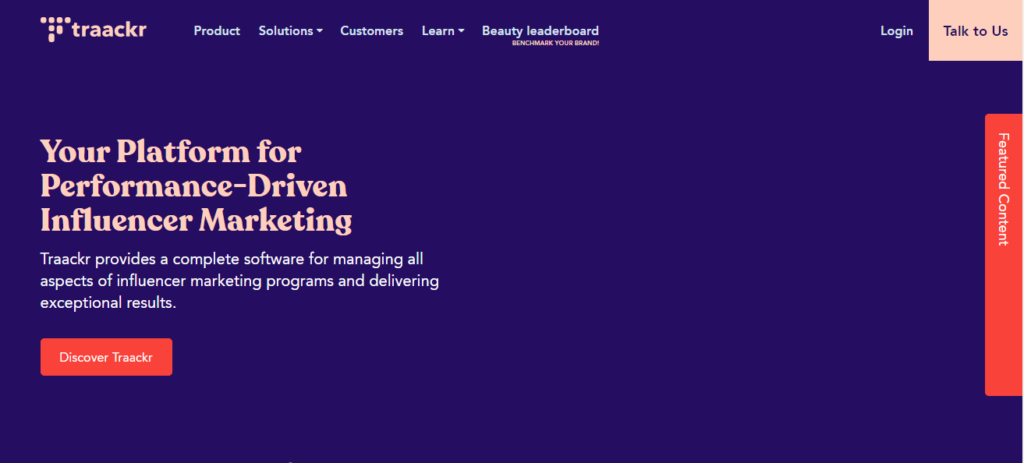 Traackr allows businesses to find, follow, and connect with influencers across social media platforms. Once an influencer has been contacted and agreed to promote a product or service, Traackr provides detailed analytics about their followers, content sharing rates, and other interactions. This information can help companies determine which influencers are most likely to influence their target audience and optimize their advertising campaigns accordingly.
Julius is one of the top influence marketing tools allowing businesses to identify influential bloggers on Instagram, Facebook, YouTube, Twitter, TikTok, Pinterest, Snapchat, and Twitch for promoting their products or services. This campaign management software helps businesses increase brand awareness and drive traffic to their site. Julius can also be used to target customers based on their interests, demographic information, and past purchases.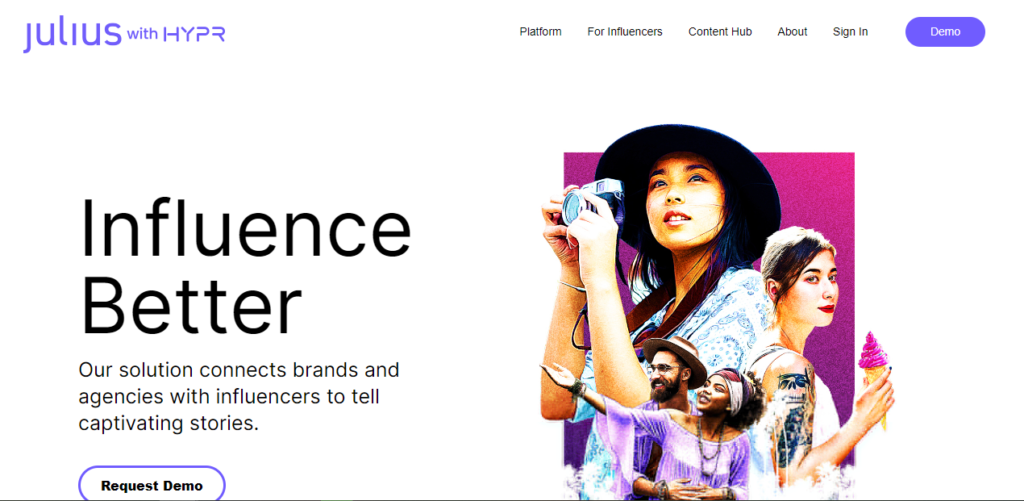 15. HYPR
One of the other popular tools for influencer marketing is HYPR. HYPR is a social media platform for connecting businesses with influencers and influencers with their target audiences.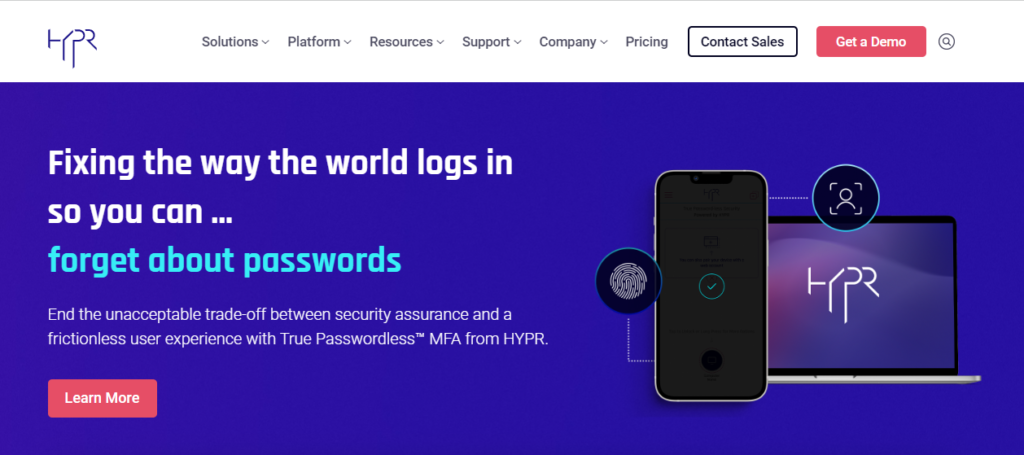 This influencer marketing platform is an effective tool for gaining insights into what their audience wants. You can click on each influencer's name and see more details about their audience and social media reach.
Conclusion
I know that it might be difficult to choose at a glance which influencer marketing tool resonates with your small business approach. However, there is no fixed recommendation for coming up with the most appropriate influencer marketing tool.
Every influencer tool has its own efficiency and advantages, but if you want to leverage your local or small business rapidly, Ainfluencer can be a great tool.
In that case, you can experience your social business life with a free ad that can bring you the best marketing results.
1- Where can I find influencers for free?
Another way to find influencers is through influencer marketing platforms. Some of these great influencer databases are free and simple. For example, Ainfluencer is an easy to use platform with an AI engine that helps you find influencers fast and 100% FREE

2- What platform is best for influencer marketing?
Facebook as the world's largest social media network, perhaps is the best influencer marketing platform with its large audience and successful advertising campaigns.
Along with that, Instagram, Youtube, and Twitter are among the most popular influencer marketing platforms.