YouTube is one of the oldest social media platforms allowing users to upload their own videos. With millions of creators and users, YouTube is still one of the best places for some businesses to promote their brands and products by collaborating with top creators. But the question is, 'how to find YouTube influencers?' Read this article to discover the ways to find Youtube influencers.
If you have just started a channel on YouTube, read more about how to become a YouTuber to create a more effective channel for your audience and increase your chance for brand collaborations.
Want to Collaborate with Influencers on Other Platforms?
Most YouTubers may have other social media accounts, like Facebook, TikTok, and Instagram. Therefore, you can find them on other platforms and ask them to start collaborations on both platforms in different ways. They also can share the same video on their TikTok or Instagram account and promote you.
Therefore, finding an influencer on one platform can lead you to collaboration on another platform too. Accordingly, we offer you to sign up on Ainfluencer for free and search for influencers based on their location, category, gender, or number of followers. Additionally, most of them may have mentioned their YouTube channel in their bio or have gathered all the social media accounts on their LinkTree profile. So, you can find out which is more popular on YouTube. 
So, why wait? Let's try it now!
Now, let's dive into the ways to reach out to YouTube influencers.
6 Ways to Find YouTube Influencers for Your Business
There are different ways to find YouTube influencers, and all of them are free. We will explain each method, and help you choose the best one.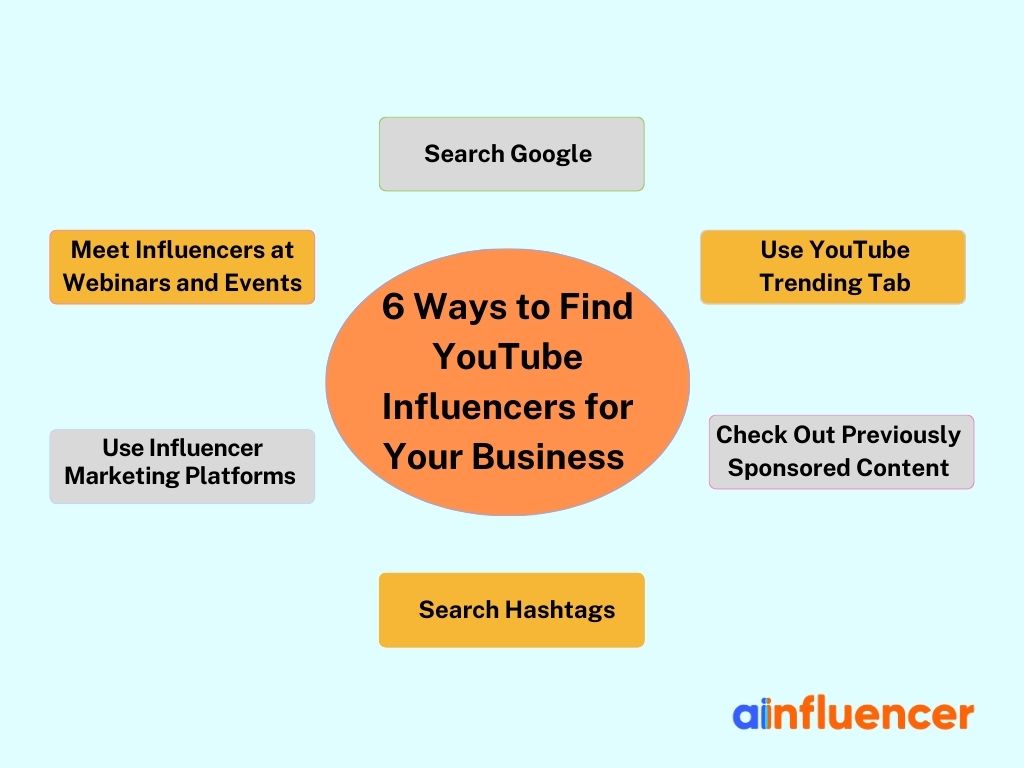 1. Search Google 
Undoubtedly, Google is one of the first places to search for anything. You may wonder how to find YouTube influencers on Google? It's very easy, you should search by keywords as any other search you do on Google. Then you will find some websites listing top YouTubers, making it easier for you to reach out to them, like what we did in our article about the top 10 YouTubers in Chicago. 
Therefore, if you don't have any influencer name in your mind, a Google search can give ideas about who to look for. Then, if you have a name, you can better check their channel and views.
2. Use YouTube Trending Tab
One of the best things you should know about how to find YouTube influencers is by following the trends. Influencers follow trends, and since they have many viewers, most of their videos are visible on the Trending Tab. Therefore, you only need to log into YouTube. The Trending Tab is available on the left of the screen. On this tab, you can see what's trending now.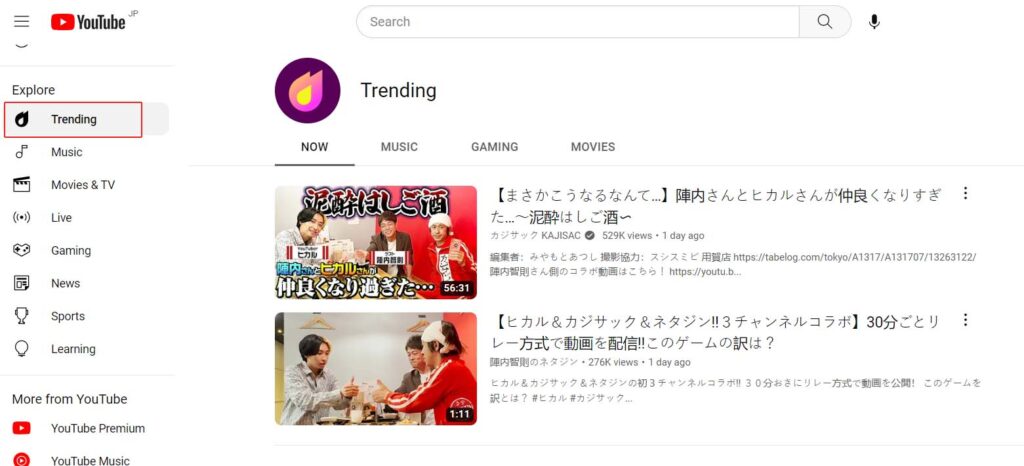 However, it might still be challenging to find the right influencer on this tab because thousands of creators are on it. So, it would help if you still search for influencers by specific trends or hashtags.
3. Check Out Previously Sponsored Content
You should note that all the creators on YouTube might not be eager to collaborate with brands. But you can narrow down your list by searching for the ones who already have partnered with other creators or brands. It will save you time by eliminating the need to search for thousands of creators or send them messages for collaboration.
However, that doesn't mean you should forget about micro-influencers on YouTube. Since collaboration is mutual, they might also consider working with some brands.
To find sponsored content, search for hashtags such as 'ads' or 'sponsored' + in your niche.
4. Search Hashtags
One of the best methods to find any content or influencer on social media is by searching hashtags. That's why it is important for you to use hashtags for your content too. This way, you make your content visible to more people. Accordingly, choose the hashtags that are relevant to your business.
Still don't know which hashtags are suitable for your business? Use hashtag generators to find which hashtags are trending in your niche and which are more popular.
5. Meet Influencers at Webinars and Events
As a marketer, you should know where to find influencers in person. Some events invite top influencers or those collaborating with them in different campaigns. Therefore, it's the best time to meet them personally and talk to them about your YouTube collaboration ideas.
6. Use Influencer Marketing Platforms
To fill the gap that all the previous methods had, you can use an influencer marketing platform to connect you to thousands of YouTubers who collaborate with brands. These platforms allow you to search for influencers without knowing their name or ID.
Check out the following list of top platforms to discover how to find YouTube influencers.
Best Platforms to Find Influencers
Do you know how to find YouTube influencers on influencer marketing platforms? It is definitely the best method to find YouTube influencers quickly. Use one of the following platforms for finding influencers on YouTube.
1. Ainfluencer
One of the most accessible and affordable ways to find influencers on social media like TikTok, and Instagram, is using Ainfluencer, a 100% DIY free platform to discover influencers for your brands. It is simple and easy to use, and you only need to sign up on Ainfluencer as a brand, create a campaign, and search for influencers based on category, location, gender, and hashtags they use.
Furthermore, you can select the type of influencer to limit the list to those aligned with your budget. And the best part is that it's all free.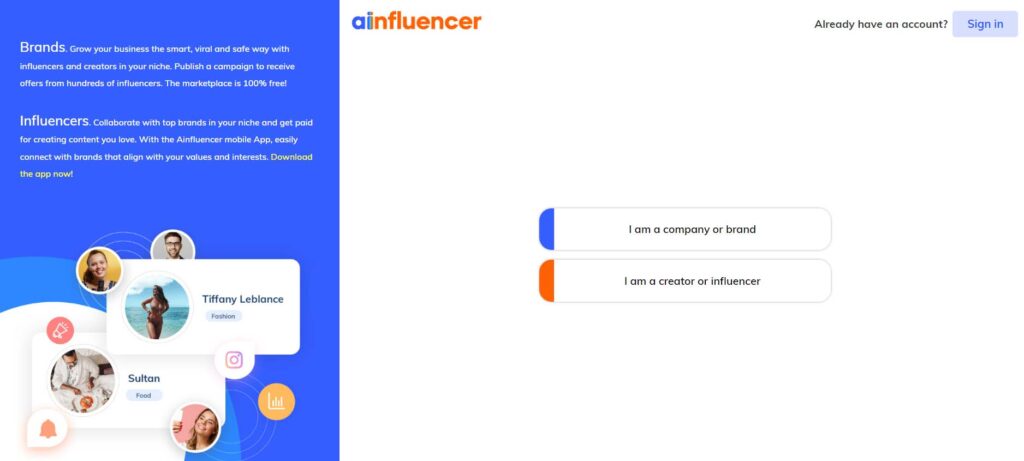 So, why get yourself in trouble finding YouTube influencers with the previous methods?
2. Creator.co
Like other influencer marketing platforms, Creator is also used for influencer marketing on TikTok, Instagram, and YouTube. Additionally, this platform has two templates for two types of campaigns: Shout Outs and GiveAways. However, unlike Ainfluencer, this platform is not entirely free, and its users should purchase one of its plans.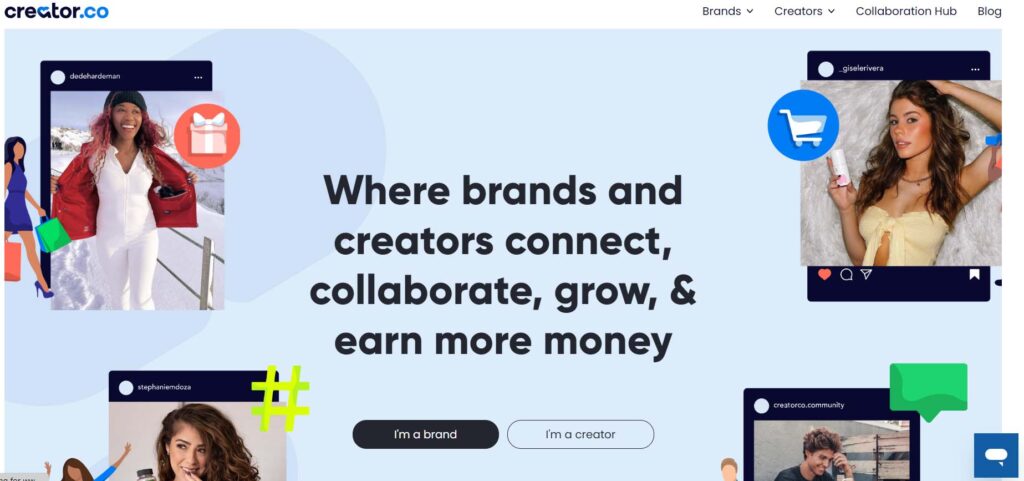 3. BrandWatch
Finding YouTube influencers will be much easier on the BrandWatch platform as it has a dedicated service for YouTube influencers. By using filters such as audience demographics, social followers, country, or language, you can search for YouTube influencers on BrandWatch.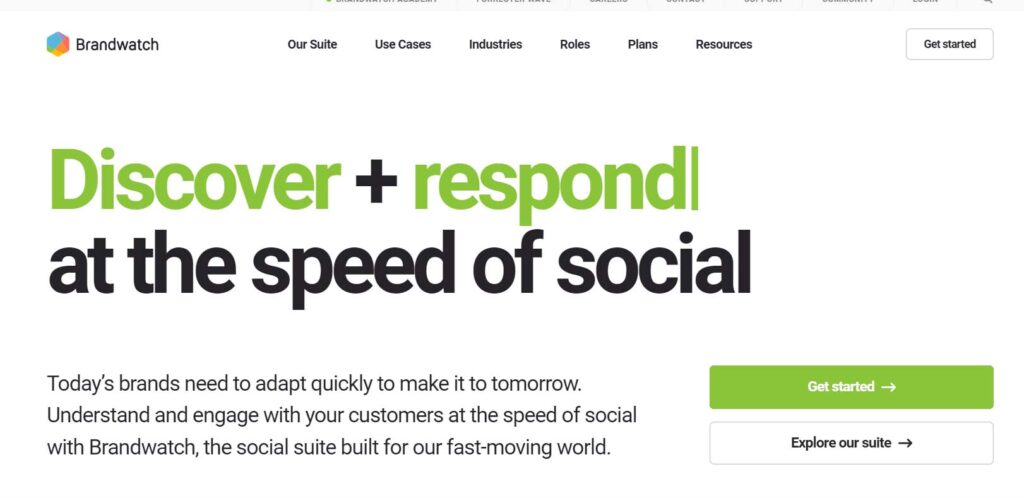 4. Impact
One of the most powerful tools for finding YouTube influencers is the Impact platform, where you can search among millions of influencers to discover the most relevant ones for your campaign.
Moreover, it has a tool called Influencer Relationship Management (IRM), which allows the brand and influencers to contact each other and stay up to date. However, this feature is not also available for free.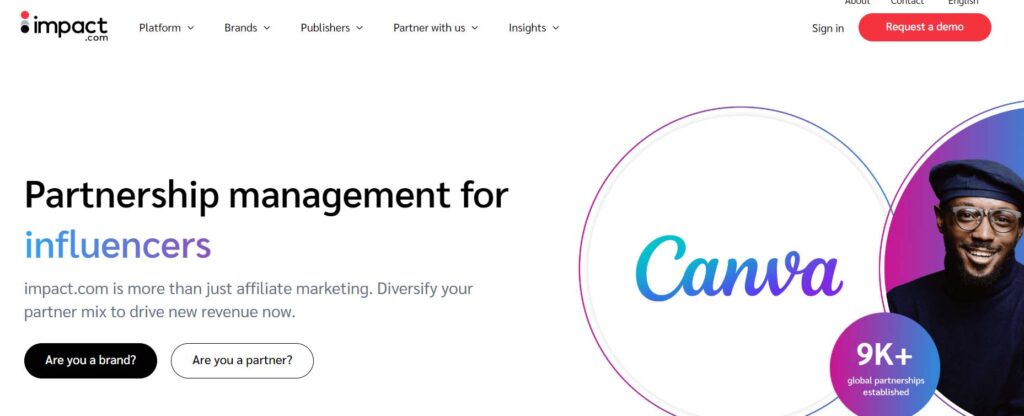 5. Upfluence
Each influencer marketing platform has a specific feature, and when it comes to managing campaigns, Upfluencer seems to be a good answer to how to find YouTube influencers. Like other platforms, Upfluence also allows you to search for influencers based on specific criteria. But that's not the end; it will enable the searcher to give weight to each standard to emphasize that factor is more important than others.
Besides all the benefits this platform has, it still lacks user analysis and is a bit overwhelming for startups. Furthermore, you can't access the complete data of influencers if you don't purchase a plan.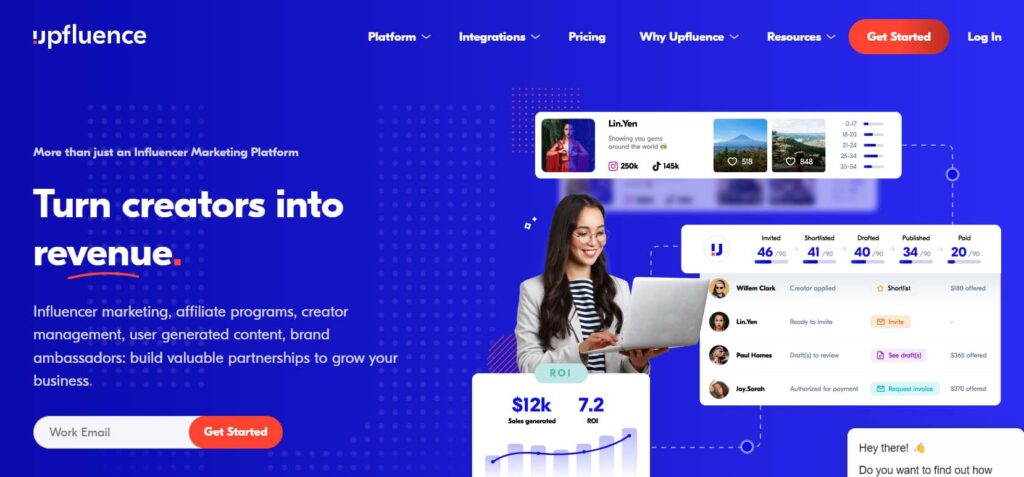 6. Aspire
AspireIO, formerly Revfluence, was a unique influencer marketing platform in its early days and improved even further after a rebrand and receiving feature updates. Searching for influencers on Aspire platform is very easy, you can search by age, number of followers, and influencers' locations.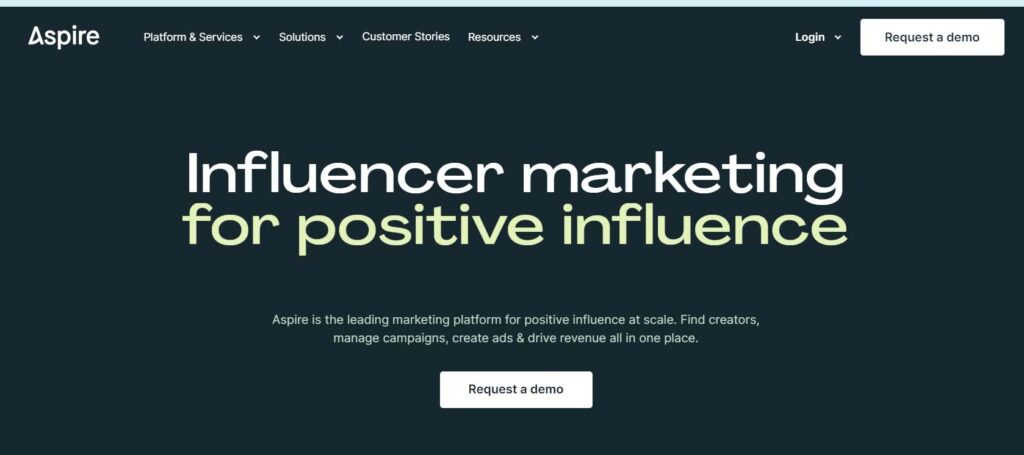 7. Influencity
You can directly contact Influencers through Influencity. Furthermore, its Discover Tools provide data on influencers from various social media platforms. Therefore, you can select the platform to search for its influencers. Moreover, this platform provides other audience analyses. So, whenever you run a campaign, you will be informed about the audience impression, clicks, and engagement rate.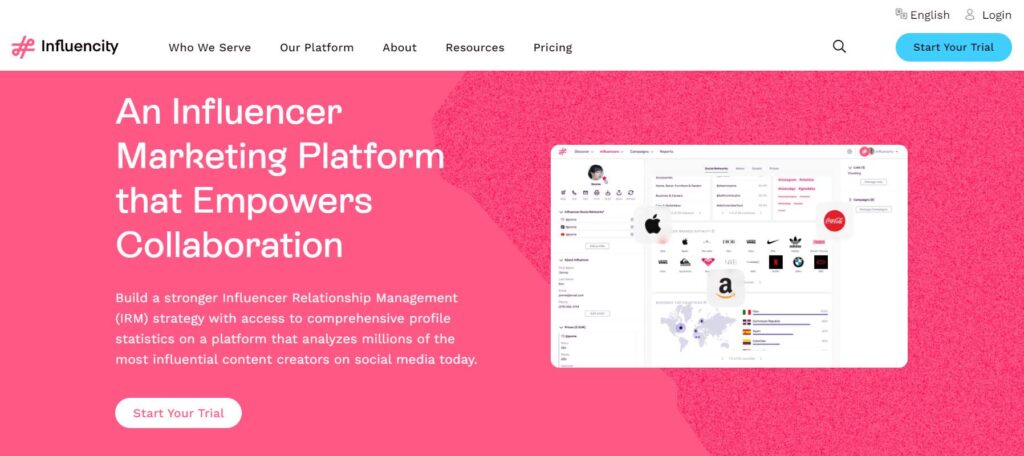 Bottom Line
Finding YouTube influencers can be a highly effective way to reach a large, engaged audience. Companies can identify influencers that align with their brand and target audience using tools such as influencer marketing platforms. It is essential to carefully evaluate potential influencers, considering their engagement rates and authenticity. Learning how to find YouTube influencers and Collaborating with them can help businesses increase brand awareness, drive sales, and build long-term customer relationships.
Influencer marketing is one of the most effective ways businesses grow their online market. First, determine which social media platform your audience is more active on. If you want to start collaborating with TikTok or Instagram influencers, just sign up on Ainfluencer to access the list of thousands of influencers in different categories.
FAQs
Is YouTube Collab Effective for My Business?
To create an effective influencer marketing campaign, you should first note whether your target audience is active YouTube users. If your customers are on YouTube, working with YouTube influencers in your niche can be the best practice to attract their attention and turn them into your customers.
How Many YouTube Influencers Are There?
The number of influencers on YouTube might not be as many as the ones on Instagram or TikTok because creating and broadcasting videos on YouTube is more complex than working on other platforms. 
Therefore, the number of top YouTube influencers with over 1 million subscribers is nearly 23,000, and the ones with up to 100k subscribers are 220,000 influencers.