As a fitness influencer, gym owner, or private coach, you always need to reach more audiences on Instagram. Apart from attracting new people and turning them into your customers, as an influencer, it will be more beneficial to you if top sports brands find you and start a collaboration. This will make you even more popular in your field. Who knows! Maybe you will be the next person Adidas collaborates with. But how is it possible? You will gain more views on your posts if you use the right fitness hashtags for Instagram.
How To Increase Discoverability On Instagram?
There are several ways to increase discoverability on Instagram. One of them is using relevant hashtags, which can help your posts be discovered by people searching for those topics. Make sure to use hashtags that are relevant to your content and audience, and don't overuse them. That's why you should always find the top hashtags in your market. As a sportsperson, you should be aware of new or trending fitness hashtags on Instagram, which we explain in this post.
Hashtags can also help you become more discoverable to brands who are searching for someone for their influencer marketing strategy. Are you a fitness blogger, or do you have an Instagram account that motivates people to do sports and follow a healthy life? You can always increase your discoverability by joining Ainfluencer. Whether you are a nano influencer or a macro influencer, you always have more chance of being discovered by top brands on our website.
You should also note that brands can find you by category, location, gender, and hashtags you use. Therefore, we recommend you complete your profile and use relevant hashtags for your posts.
How To Find Popular And Trending Fitness Hashtags For Instagram?
Millions of hashtags are used on Instagram. It can be challenging to find the appropriate hashtag. But there are different ways to find out which fitness hashtags are popular or trending on Instagram or TikTok. Here are some methods you can try:
Use a hashtag search tool, such as Hashtagify, All Hashtag, or Picuki. These tools can help you find the most popular, relevant, and related hashtags for your niche and audience. They can also show you how many posts use a certain hashtag, how often it is searched, and how competitive it is.
Use the Instagram or TikTok app itself. You can type a hashtag in the search bar and see how many posts use it and what kind of content is associated with it. You can also browse the Explore page on Instagram or the For You page.
Follow other fitness influencers or accounts in your niche. You can see what hashtags they use and how they engage with their followers. You can also get inspiration from their content and style, and learn from their best practices. However, you should not copy their hashtags exactly, as this might look spammy or unoriginal. You should also avoid using hashtags that are irrelevant to your content or audience.
Use Location-Based Hashtags: If you are a local fitness influencer, using location-based hashtags can help you reach a more targeted audience. For example, if you are based in New York City, using hashtags such as #nycfitness or #newyorkfitness can help you reach people in that area who are interested in fitness.
By using these methods, you can find top fitness hashtags on Instagram and increase your discoverability in the fitness community.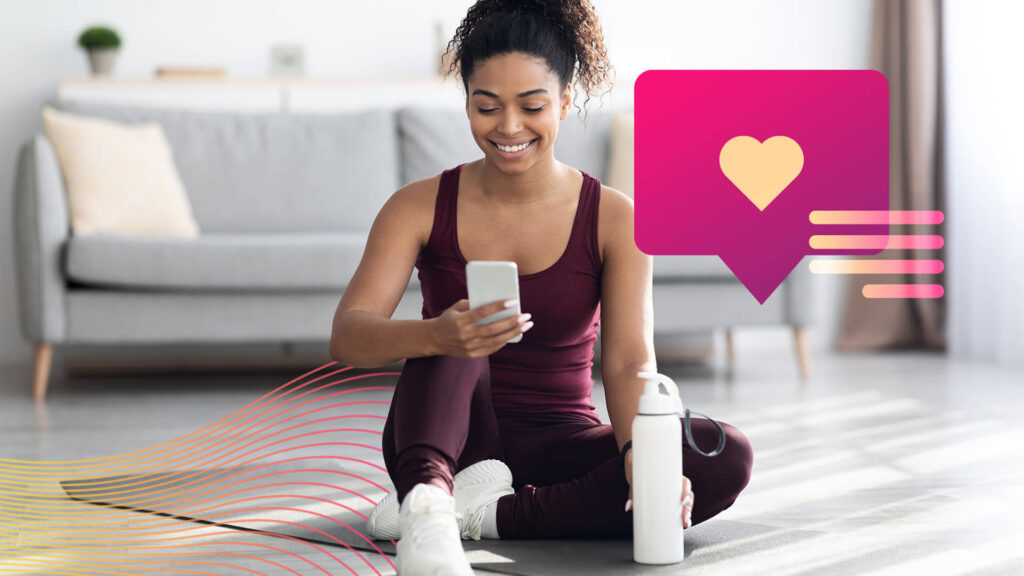 What Are The Best Fitness Hashtags For Instagram?
Fitness hashtags are classified into various categories. This list can help you find the right fitness hashtags for Instagram. Based on what you exactly do and who you want to attract, select hashtags from the different categories provided below. Furthermore, you can use these hashtags for Instagram reels too.
Top Sports Hashtags
The sports category is considered the main category for content that is about sports or fitness. It can be the name of the sport you do, such as #basketball. Here are the best sports hashtags top sports influencers use.
#Sports #Sportsmanship #Soccer #Basketball #Baseball #Lacrosse #Football #Volleyball #Softball #FieldHockey #Hockey #Team #TeamPlayer #GetInTheGame #JustDoIt
Top Fitness Hashtags
Fitness is one of the most popular categories on Instagram. That's why fitness hashtags on Instagram are so helpful for most sports-related accounts. The most popular fitness hashtags are as follows:
#Fitness #Instafit #Getfit #Fitspiration #Fitnessaddict #Fitnessmotivation #Fitnesslife #Fitnesslifestyle #Fitnessgoals #Fitnessfreak #Fitnessfreaks #Fitnesstips #Fitnessinspiration #Fitnessblogger #Fitnessfun #Fitnessjourney #Fitnessgoal #Fitnessfood #Fitnesslove #Fitnesstransformation #Fitnesscoach #Fitnessforlife #Fitnessphysique #Fitnesswear #Fitnessjunkie #Fitnessguru #Fitnessaddicted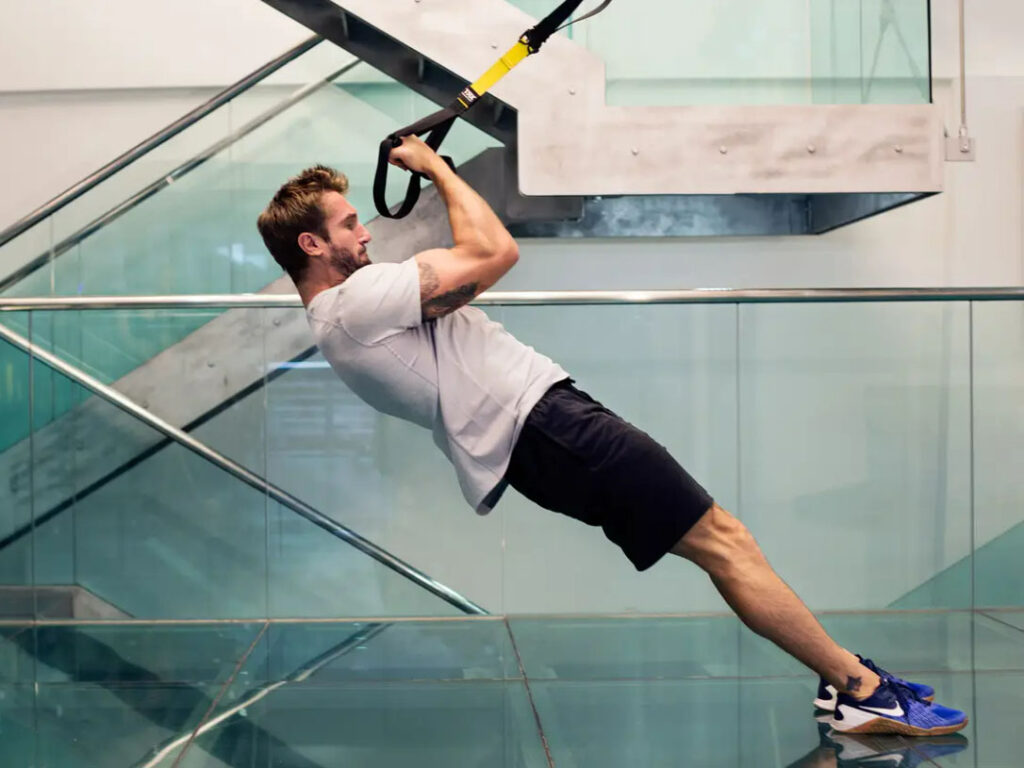 Top Gym Hashtags
Gym owners want to introduce themselves to new customers. The main idea is to use your gym name as one of the hashtags. when advertising your gym, include hashtags that accurately represent the activities and equipment available. Furthermore, you may want to attract local users. Thus, always use a combination of one of the hashtags with the name of the city or region your gym locates. For example: #NYFitness, #LAGym. Here is the list of hashtags you can use to introduce your gym:
#Gymtime #Gymrat #Physique #Shredded #Ripped #Gainz #Gains #Gymjunkie #Gymaddict #gymshark #gymnastics #gymwear #gymlifestyle #gymfreak #gymlover
Top Body Building Hashtags
Bodybuilding is a category that is so popular among top male fitness influencers on Instagram. They usually use this type of hashtag to offer a gym to their audiences. The hashtags in this category can also be used by bodybuilding and fitness coaches, athletes, gym owners, and private trainers. The popular hashtags in this category are as follows:
#Bodybuilding #Bodybuildingmotivation #Bodybuildinglifestlye #Strongwomen #Powerlifter #Powerbuilding #Liftingweights #Weightlifting #Olympiclifting #Olympicweightlifting #Powerliftingmotivation #Squats #Benchpress #Absworkout #Legworkout #Legday #ChestDay #Backday #Arms #Shoulderworkout #Glutes #Lats #Pullups #Deadlift #Biceps
Top Running Hashtags
Runners have a big community on Instagram. They go to competitions, share their training progress, or prepare for marathons. There are lots of great hashtags for this community. Here is the list:
#Running #Run #RunnersOfInstagram #FurtherFasterStronger #RunningMotivation #Marathon #MarathonTraining #SeenOnMyRun #TrailRunning #InstaRunners #CrossCountry #Instarunners #LoveRunning #RunnerLife #RunningCommunity #RunningShoes #RunItFast
Top Workout Hashtags
If you post videos of your home workouts or provide daily workout tips as a coach, using workout hashtags can greatly benefit your Instagram fitness account.
#homeworkout #homegym #homeworkoutideas #Workout #Workouts #Workoutmotivation #exerciseathome #exerciseeveryday #Workoutvideos #Workhardplayhard #Workoutroutine #Workouttime #Workoutclothes #GetStrong #Trainingday #TrainHard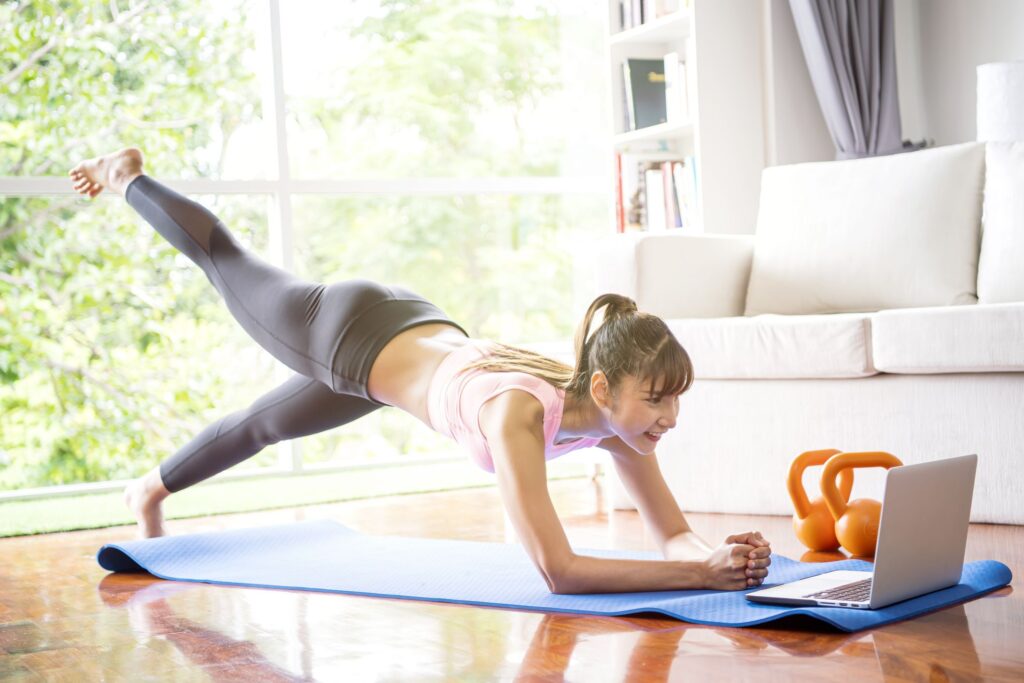 Top Yoga Hashtags
Yoga is a popular topic on Instagram that showcases the practice, benefits, and community of yoga. There are lots of yoga influencers on Instagram that share their wonderful yoga photos. If you have a yoga page or want to find a page related to this topic, here are the popular Instagram hashtags you can use:
#yogapractice, #yogainspiration, #yogalove #Meditation #YogisOfIG #Yogaholic #BendDontBreak #MyYogaLife #Yogagram #Yogaeverywhere #Ashtanga #Asana #Vinyasa #Bhakti #Pranayama #YogaFlow #YogaChallenge #Yogapants #Yogaposes #Namaste
Top Crossfit Hashtags
Crossfit is a high-intensity fitness program that combines a variety of exercises and training techniques to improve overall physical fitness. CrossFit accounts on Instagram can use these hashtags to become discoverable for CrossFit's fans:
#crossfitlove #crossfitters #crossfitlifestyle #crossfitbox #crossfitaddict #crossfitmasters #crossfitcommunity #crossfitmotivation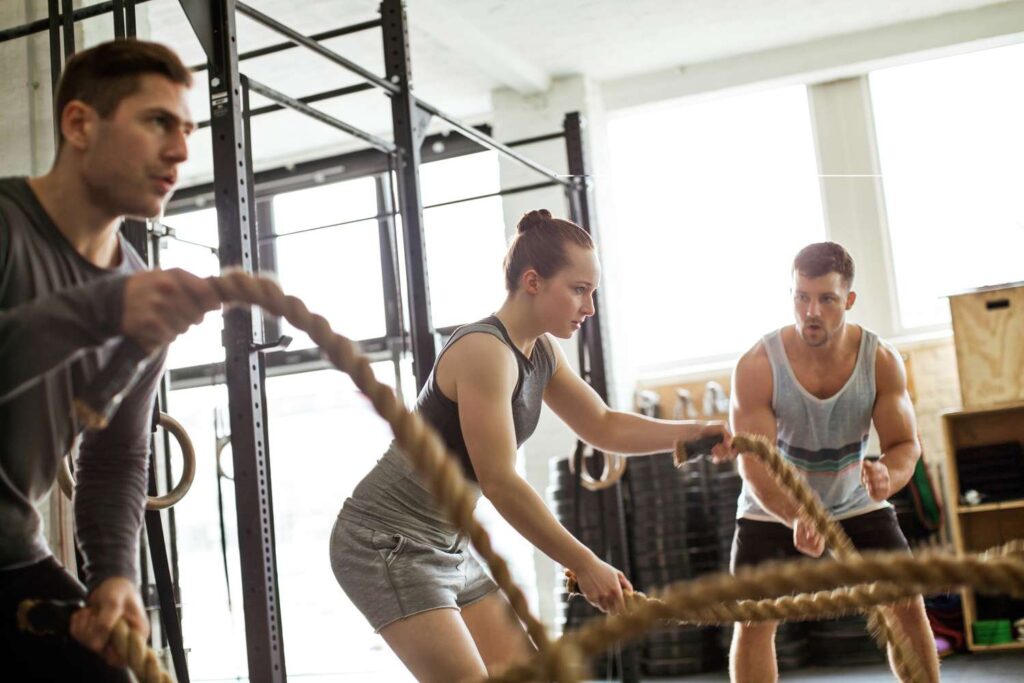 Top Weight Loss Hashtags
Weight loss is a subject that relates to sports, fitness, workout, and healthy life. Although it might be more useful for Instagram accounts that cook diet foods, you can still attract people who want to lose weight by doing daily exercise or going to the gym. Use these hashtags in combination with other Instagram hashtags:
#Health #Healthy #Wellness #Healthylifestyle #Healthandwellness #Healthychoices #Healthytips #Exercise #Transformation #Workout #Getfit #Gym #Healthyfood #Cleaneating #Mealprep #Healthymeals #Eathealthy #GetHealthy #HealthyLife #HealthTalk #MindBodySoul
How To Use Fitness Hashtags
Before giving some tips about using Instagram fitness hashtags, here are some details about using popular fitness hashtags for your posts and reels.
#fitness: This is the most generic and popular fitness hashtag, with over 400 million posts. It can be used for any kind of fitness-related content, but it is also very competitive and may not be very specific to your niche.
#fitnessmotivation: This is a popular hashtag that shows the motivation and determination behind fitness goals. You can use it to share your reasons for working out, your progress, your challenges, or your success stories.
#workout: If you want to share your workout routines, exercises, videos, tips, or results, this hashtag can be helpful.
#gym: Share your gym photos, videos, stories, or reviews with this hashtag.
#personaltrainer: This is a specific hashtag that shows the profession and expertise behind fitness goals. It can be used by personal trainers to showcase their services, skills, testimonials, or offers.
#bodybuilding: This is a specific hashtag that shows the niche and goal behind fitness goals. It can be used by bodybuilders or aspiring bodybuilders to share their muscle-building journey, progress, tips, or competitions.
#crossfit: As the name indicates, this hashtag can be used by cross-fitters or aspiring cross-fitters to share their high-intensity workouts, challenges, tips, or community.
#yoga: This hashtag is the main hashtag for yogis or aspiring yogis to share their yoga practice, poses, benefits, tips, or inspiration.
Tips About Using Instagram Fitness Hashtags
Use a mix of popular and specific hashtags. Popular hashtags have a large reach and can expose your posts to a wide audience, but they are also very competitive and may not be very relevant to your niche. Specific hashtags are more targeted and can help you connect with your ideal followers, but they have a lower reach and may not be searched as often. A good balance of both types of hashtags can help you optimize your visibility and engagement.
Use hashtags that describe your content and niche. You want to use hashtags that are related to what you post and what you offer. Using relevant hashtags can help you attract followers who are interested in your topic and who might become your customers or clients.
Use hashtags that reflect your brand and personality. You can also use hashtags that show your unique style, voice, or values. For example, if you have a catchy slogan or motto, you can use it as a hashtag. If you have a signature workout or product, you can use it as a hashtag. If you have a strong message or mission, you can use it as a hashtag. Using branded or personal hashtags can help you stand out from the crowd and build a loyal community around your brand.
Don't overdo it. Avoid using too many hashtags in a single post as it can make your content look spammy. Although you can add up to 30 hashtags to each post, it is better to stick to 5 to 10 relevant hashtags per post.
How Do I Grow My Fitness Business On Instagram?
A fitness business is a company that provides fitness-related products or services to individuals or organizations. These businesses may offer a variety of services, such as personal training, group fitness classes, gym memberships, nutrition coaching, and wellness programs or sell outfits related to a specific sport, such as running shoes, or fitness clothes.
If you are a brand or company in this category, you can benefit from collaborating with top influencers on Instagram, especially the ones that are under the fitness category. You can ask influencers to use your products or offer your services on their posts. Additionally, you can create an Instagram reel together, which is a fun and creative way to introduce yourself to your target audience.
It is all possible on Ainfluencer marketplace. You only need to sign up on Ainfluencer as a brand and start searching for top influencers based on their category, hashtags, gender, and location.
Conclusion
Fitness businesses may cater to different types of customers, such as individuals, athletes, corporations, or healthcare organizations. The fitness industry is growing rapidly as more people prioritize health and fitness in their lives, creating opportunities for entrepreneurs and investors to start and grow fitness businesses. One way to become more visible to your target audiences is by using the right fitness hashtags for Instagram. Hashtags make you discoverable, use them carefully.
FAQs
Why Should I Use Hashtags for Instagram?
Hashtags work like the keywords you use to search on Google. Instagram users do this search with hashtags. If you have relevant and proper hashtags for your fitness posts, you will increase your chance of being discovered by your target audiences and gain more engagement, views, and followers.
How Do I Promote My Gym on Instagram?
First, complete your profile and clarify the goal of your Instagram account. Posting reels and participating in Instagram trends can also work. But if you want to reach more followers in a fewer time, you can sign up on Ainfluencer and participate with top fitness influencers on Instagram.
What Fitness Hashtags Are Trending?
You should note that trends come and go. If you want to use trending hashtags of the day, you can use a hashtag search tool like Picuki. Meanwhile, some popular fitness hashtags of all time are #fitnessmotivation #fitnesslifestyle #strongwomen #fitnessmodel #healthylifestyle.