When it comes to the world of fashion and modeling, Japan has always been one of the leading countries. With so many stars and Japanese models, there is a huge opportunity to grow your fashion business and attract new customers.
In this article, we will introduce you to the top 20 Asian models from Japan who have walked for famous brands. Also, we will show you how to find these models and collaborate with them.
If you don't have time to read the entire article but are looking for the best way to collaborate with models and influencers, Ainfluencer is your solution. You can signup on Ainfluencer for free now and look for models in your niche. 
Best Japanese Models
There are many male and female Japanese models that have worked with famous brands. Let's check some of the best international Japanese models in this industry. 
1. Kiko Mizuhara
@i_am_kiko  – 8M Followers
Without any doubt, Kiko Mizuhara (Audrie Kiko Daniel) is on the top of the list of Japanese sexy models in 2023. Kiko is an American-born model, actress, singer, and designer who lived her childhood in Japan. When she was only 12, she entered an audition contest for 'Seventeen magazine and then. At age 16, she moved to Tokyo alone and started her modeling career professionally.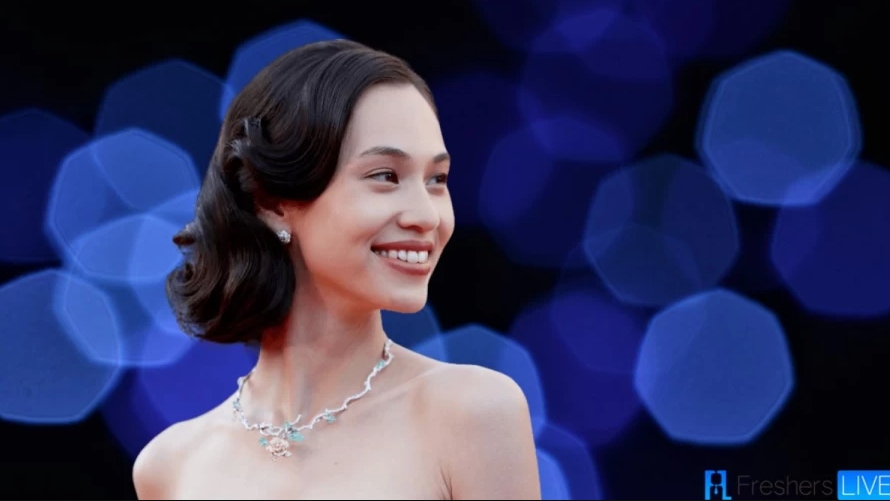 Other than modeling, she is a known actress in Japan by playing in Shitsuren Chocolatier and Kokoro ga Pokitto ne Japanese dramas. She is one of the Japanese models female who designs dresses for famous faces such as Rihanna and Beyonce.
2. Suzu Hirose
@suzo.hirose.official  – 3M Followers
A cute and young face in the Japanese fashion industry is Suzu. Suzu Hirose is a Japanese actress and model born in 1998 who started her modeling career alongside her sister Alice. Her modeling career started by entering the Japanese fashion magazine Seventeen and getting noticed by famous companies in Japan.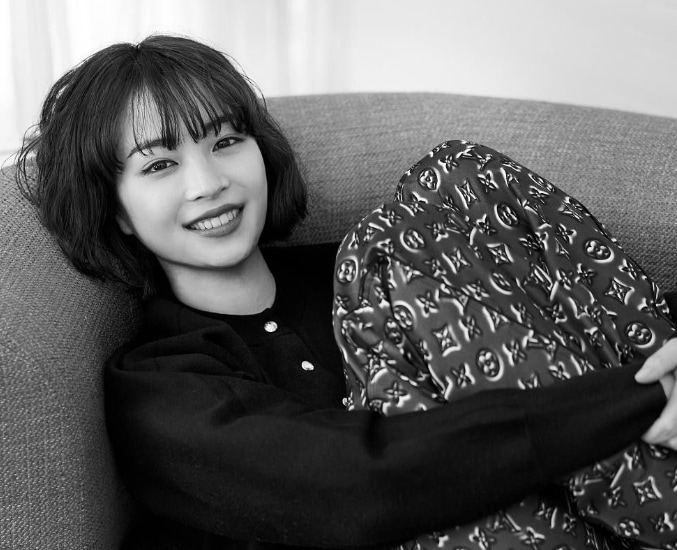 Suzo is one of the sexy Japanese models who has appeared in different TV shows and movies such as A Morning of Farewell, Not Quite Dead Yet, Umeko: The Face of Female Education, Bitter Blood, Air Girl, etc.
3. Nana Komatsu
@konichan7  – 3M Followers
Best known for her roles in TV shows such as  The World of Kanako, Destruction Babies, Drowning Love, The Black Devil and the White Prince, Nana Komatsu is one of the famous Japanese models. This young model was born in 1996 and started her career in 2015. She is also a successful dancer and started dancing when she was in third grade.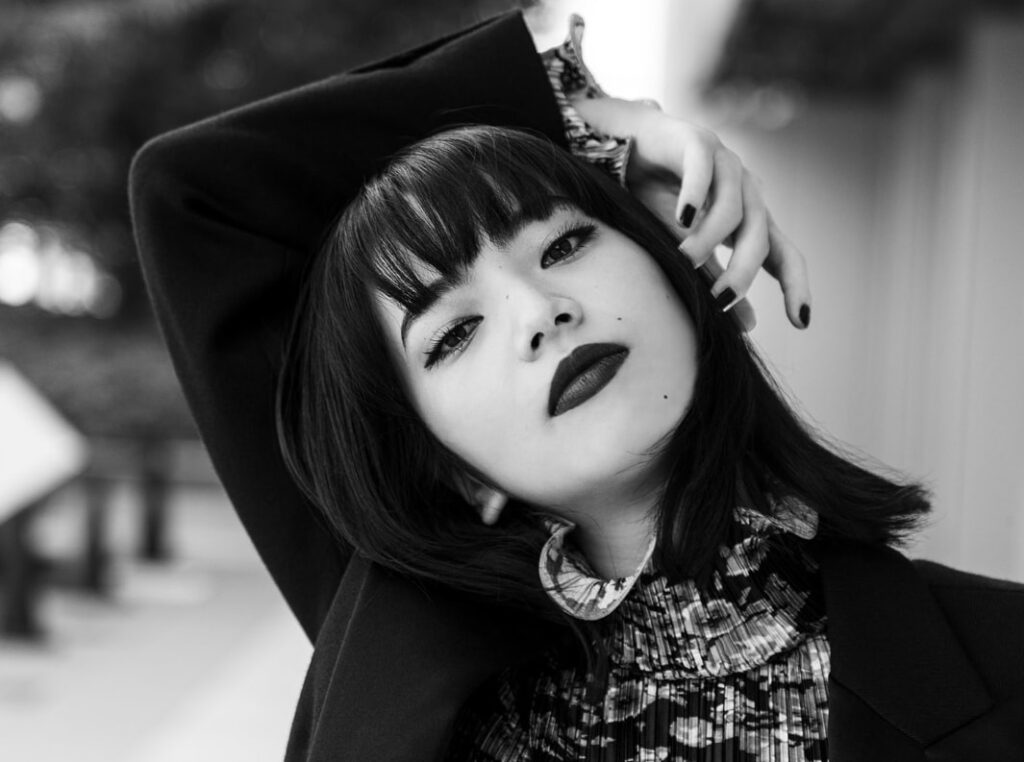 4. Yu Yamada
@yu_yamada_ – 1M Followers 
Mother of four children, Yu Yamanda showed everyone that you can be a mom but still shine in your industry. Yu is a is a Japanese model, actress, and singer born in 1984. Some of her dramas and TV shows are Zenibana 2, Nodame Cantabile, Gokusen 3, Binbō Danshi, Seigi no Mikata, and Akuma no Temari Uta.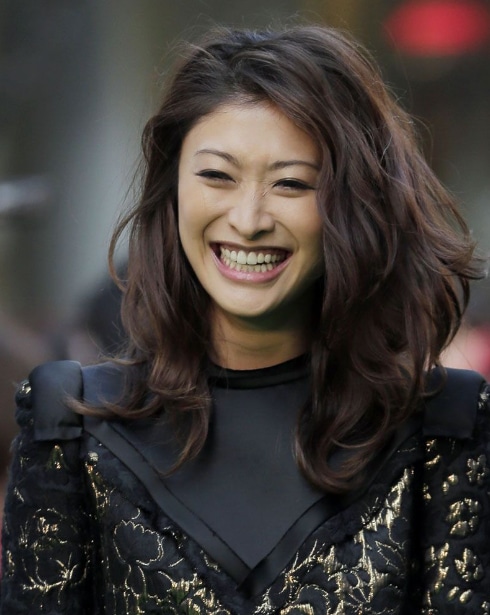 5. Ai Tominaga
@Ai_tominaga_official – 963k Followers
One of the first Asian female models who have walked for European brands and fashion shows is Ai Tominaga. She is one of the Japanese models that have appeared on the magazine covers of Vogue, Elle, Marie Claire, Madame Figaro, and other Japanese magazines.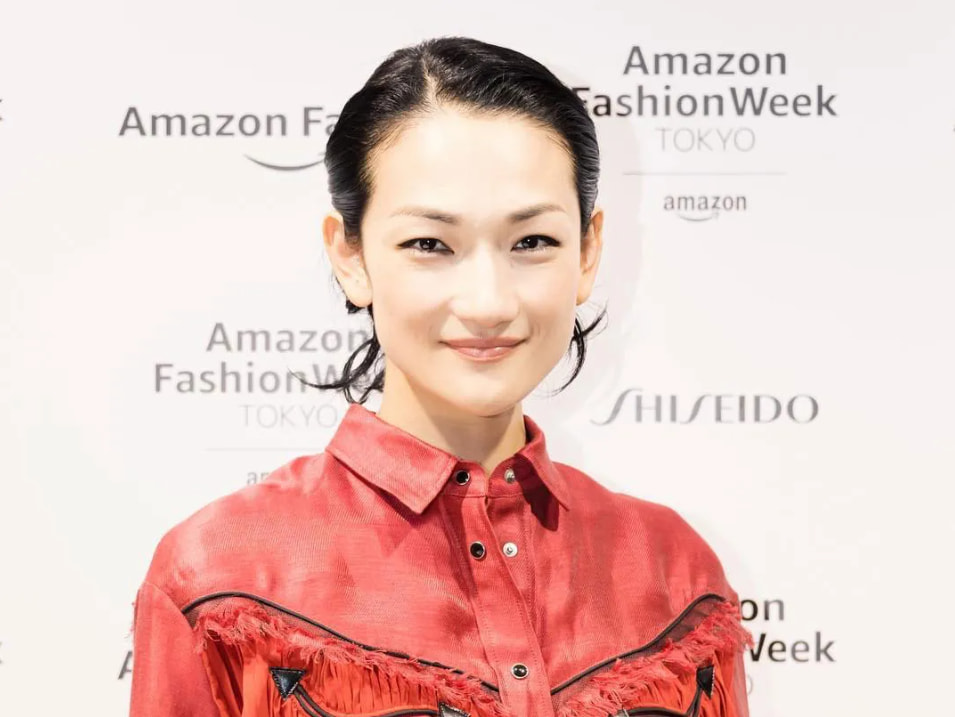 Ai was born in 1982 and has collaborated with brands including Christian Dior, Gucci, Valentino, Ralph Lauren, Dolce Gabbana, Elie Saab, and more till now. If you are looking for Japanese bikini models, she has collaborated with some famous brands. 
6. Sora Choi
884k Followers – @sola5532
The next star is half Japanese and half-Korean model who is famous for gothic makeup looks and fashion styles. Sora Choi was born in 1992 and won the third cycle of the reality television show Korea's Next Top Model.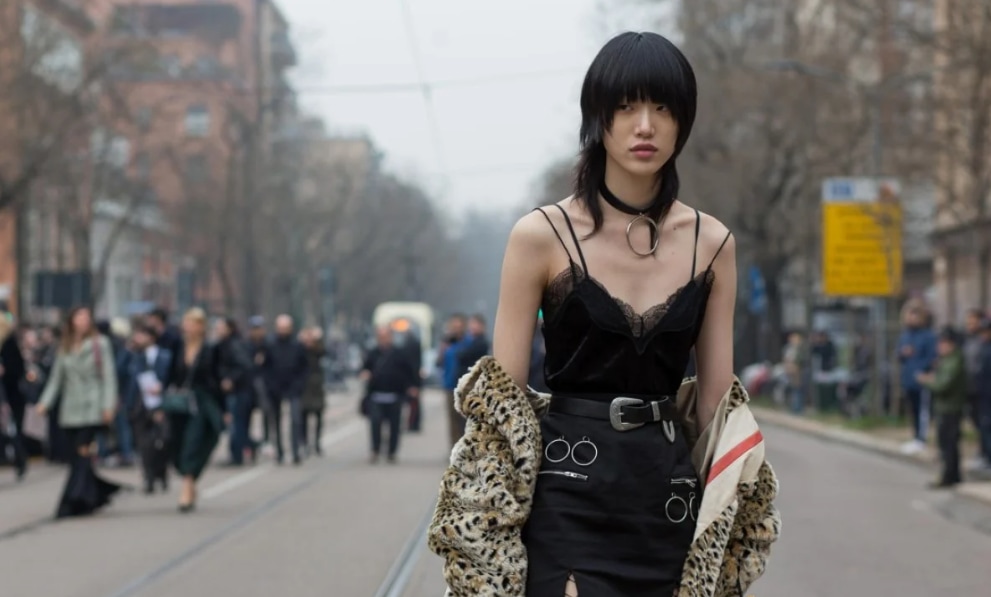 She started her modeling career when she was in high school and now has been featured in over 90 international advertising campaigns. Some of the famous brands that she has worked with are Alexander McQueen, Louis Vuitton, Saint Laurent, Versace, Dolce and Gabbana, Marc Jacobs, Coach, Prada, Tom Ford, Gucci, Valentino, Burberry, etc.
7. Yuri Ebihara
864k Followers   @yuri_ebihara
Graduate from Kyushu Sangyo University (where she studied fine arts), Yuri Ebihara is a Japanese model and actress born in 1979. Her first modeling contract was with the CanCam and then she also started her career as an actress by appearing in several TV dramas, including Tokumei Kakarichō Tadano Hitoshi.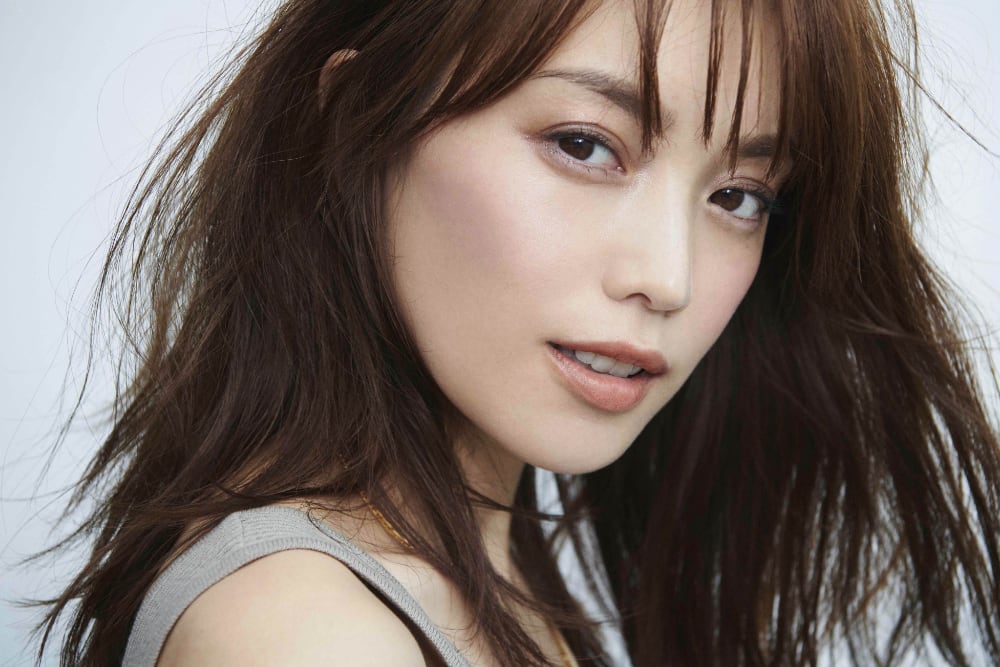 8. Yuka Mannami
@Yuka – 860k Followers
The next person on the list of the top Japanese models is a bit different from the previous ones. Yuka Mannami (born in 1992) started her career as a nurse and a ballerina. She was discovered on Instagram by Fendi when she was 23 and walked for this brand in Tokyo.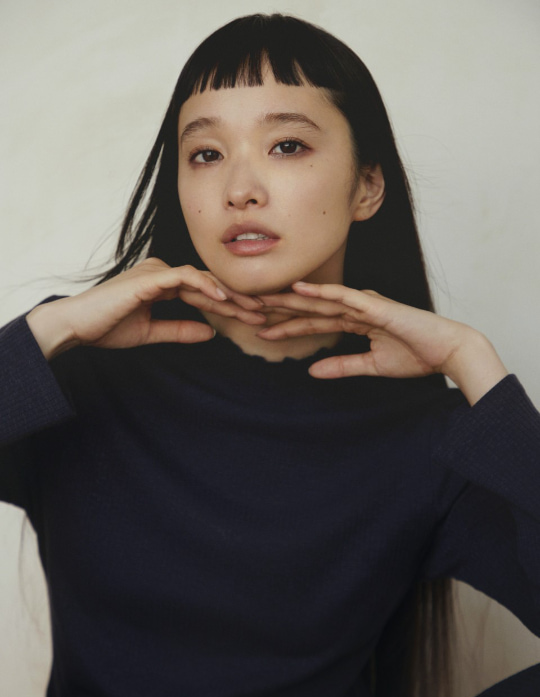 She is one of the famous Japanese female models that have appeared on Teen Vogue, Vogue Italia, and American Vogue. 
9. Tsubasa Masuwaka
@tsubasamasuwaka1013 – 650k Followers
Another star on the list of Japanese models is Tsubasa Masuwaka which was born in 1985 in Koshigaya, Saitama. She gained most of her fame through her work as a model for Popteen magazine In 2012, she also released a single track under the name Milky Bunny. Other than this, since 2019 till now she is playing a main role in the TV show 'Fly Me to the Saitama'.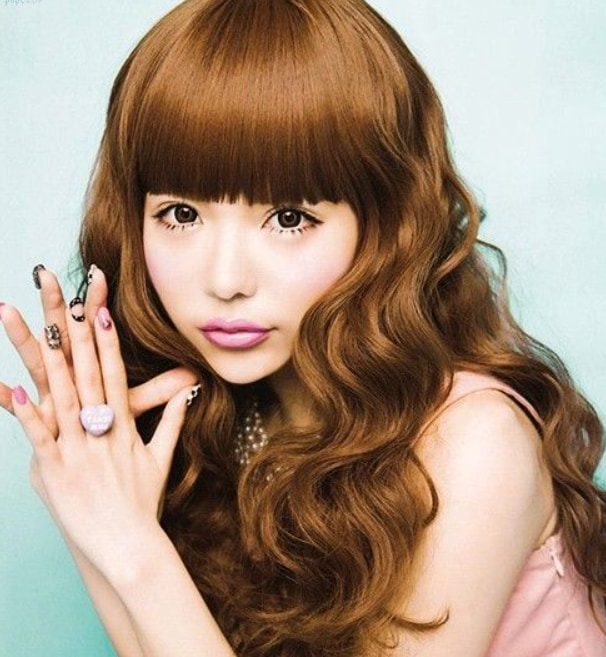 10. Tao Okamoto
@Taookamoto – 152k Followers
The next person on the list of sexiest Japanese models has been into this career for a while. Tao is one of the Japanese hot models and actresses born in 1985 and started modeling when she was 14.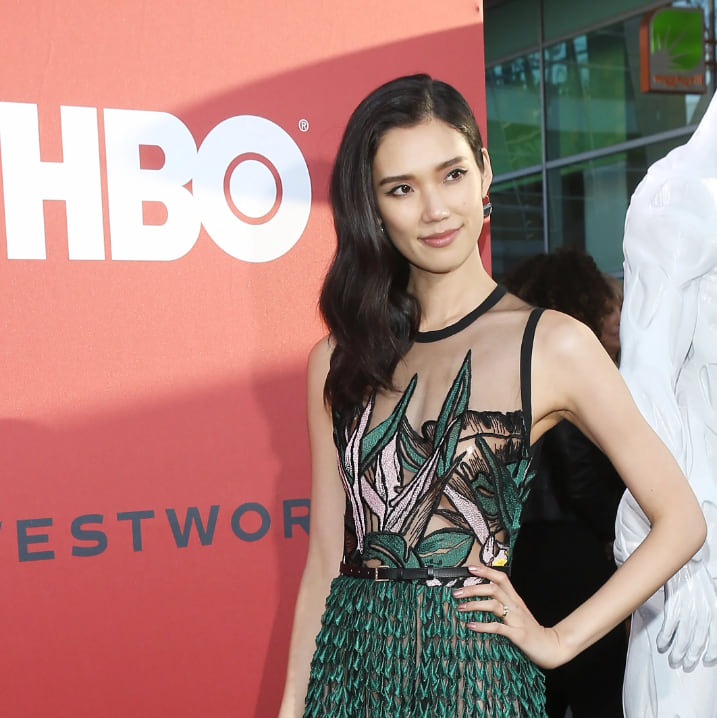 In 2006 she moved from Japan to Paris and continued her professional career. Soon after, in 2009, she became the face of Ralph Lauren and moved to NYC.
Tao Okamoto has modeled for famous names such as Alexander McQueen, Chanel, Dolce & Gabbana, Giorgio Armani, Givenchy, Hermès, Marc Jacobs, Tommy Hilfiger, Vivienne Westwood, and Yves Saint Laurent.
11. Kiko Arai
@Kikoarai – 152k Followers
The next person is a famous face in the modeling industry for being Miss Japan in 2012. Kiko Arai is a Japanese model born in 1990 that has appeared on the Vogue cover multiple times. She has collaborated with brands such as Chanel, Calvin Klein, and Prada.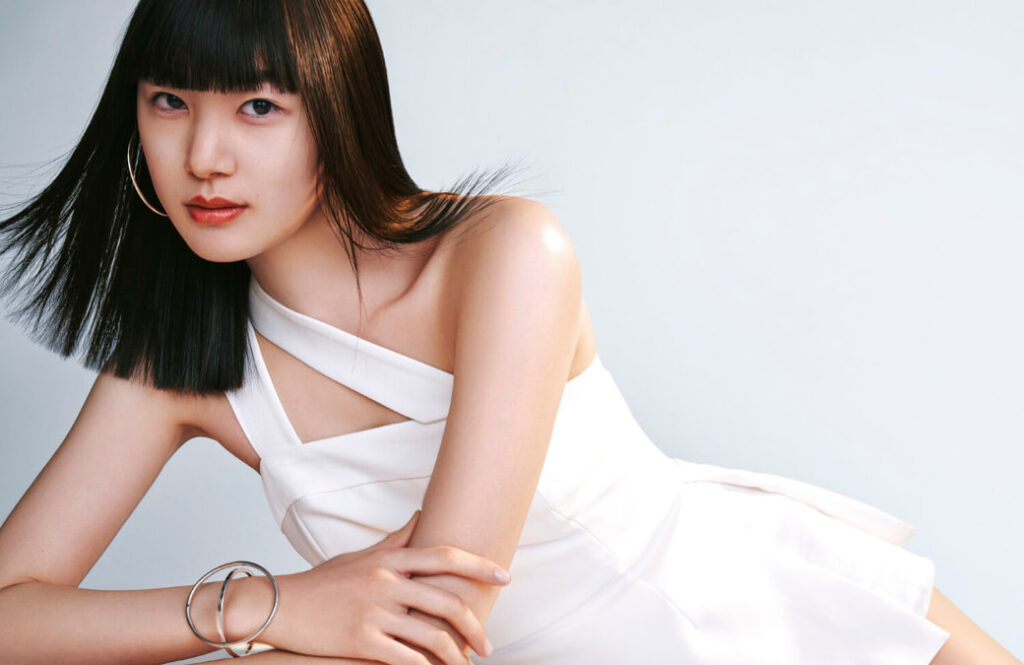 12. Rila Fukushima
@Rila_fukushima – 116k Followers
The next Japanese model is mostly famous for her comic book roles in film and TV. Rila Fukushima is one of the most known Japanese models female who started her modeling career in 2012. Also, some of her best acts were in movies such as Wolverine, Arrow, and Ghost in the Shell.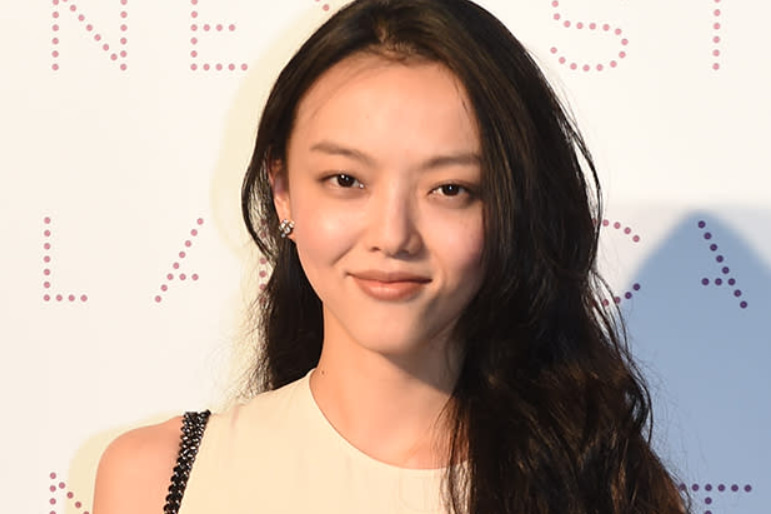 13. Yumi Lambert
@Yumilambert – 86k Followers
The beauty star, Yumi Lambert, is a Japenneesse model born in Belgium in 1995. Her modeling career started when she was only 15 in Brussels. After two years, she walked for 16 brands of fashion shows, including Prada, Chanel, and Miu Miu.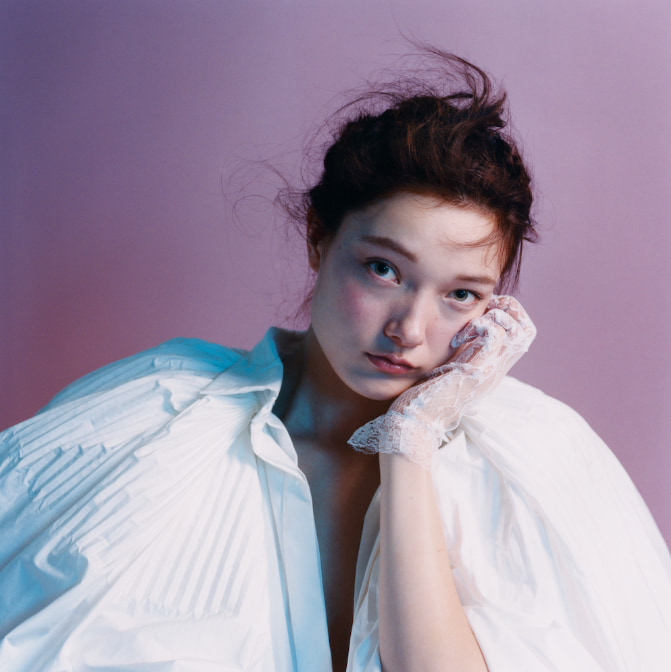 14. Rina Fukushi
@Rinao127 – 73k Followers
Known for her unique voice and talent, Rina Fukushi is a half-Japanese and half-Filipino model and singer. This young model was born in 1999 and used to be a member of the girl group Gaia.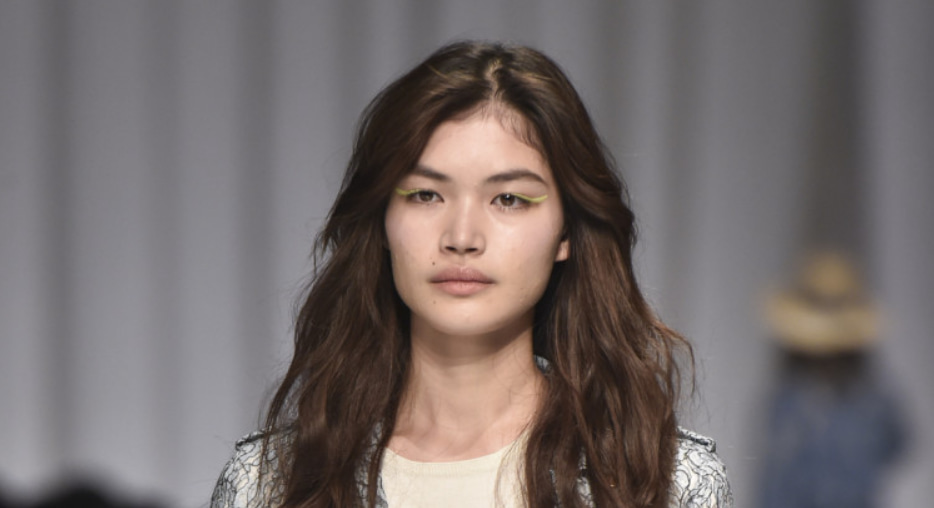 Some of the most famous brands she has worked with are Miu Miu, Mark Jacobs, Loius Vuitton, Alexander Wang, Prada, and Bottega Veneta.
15. Chiharu Okunugi
@Chiharoukungi – 50k Followers
The rising star, Chiharu Okunugi is one of the famous Japanese models who began her modeling career in 2011 by working for Yohji Yamamoto. Most of her catwalks are in New York and Paris for brands such as Hermes, Akris, and Kenzo.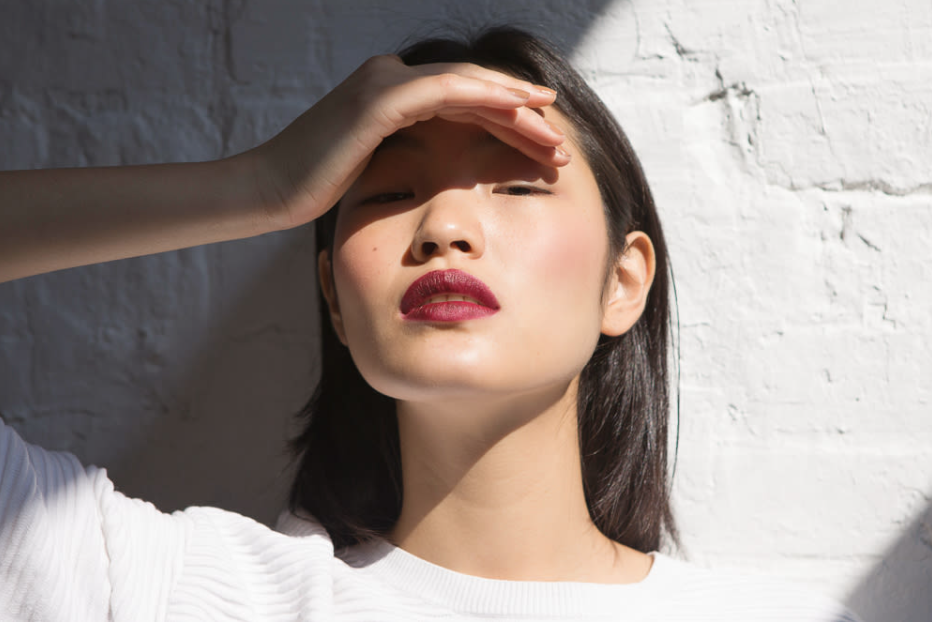 16. Miki Ehara
@Miki_ehara – 39.7k Followers
One of the most famous Japanese female models is Miki Ehara. She was born in 1995 and started her modeling career in 2017 when she was 22. Only three months later, she was chosen as an exclusive for the luxury brand, Louis Vuitton. Miki is one of the Japanese sexy models who have walked for brands such as Christian Dior, and Hermes and has become one of the regular models for fashion week.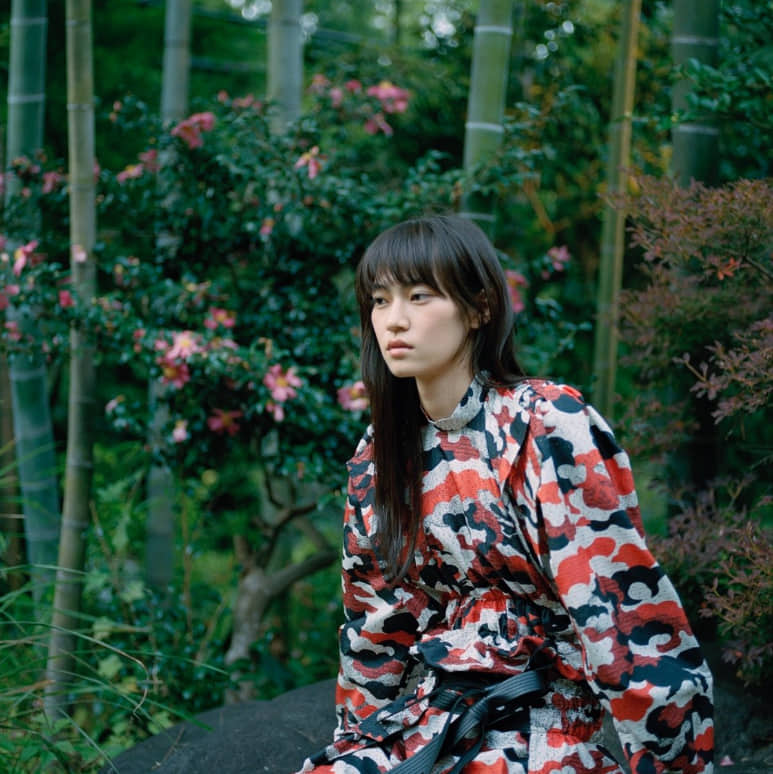 17. Erika Sawajiri
@erika_sawajiri_zone  20k Followers 
Although Erika is not as famous as other Japanese models on our list, she is undoubtedly  a beauty. Erika Sawajiri is a Japanese actress, singer, and model who was born in 1986. After debuting as a junior model she starred in multiple movies such as Break Through!, Shinobi: Heart Under Blade, and 1 Litre of Tears which led to her receiving several newcomer acting awards.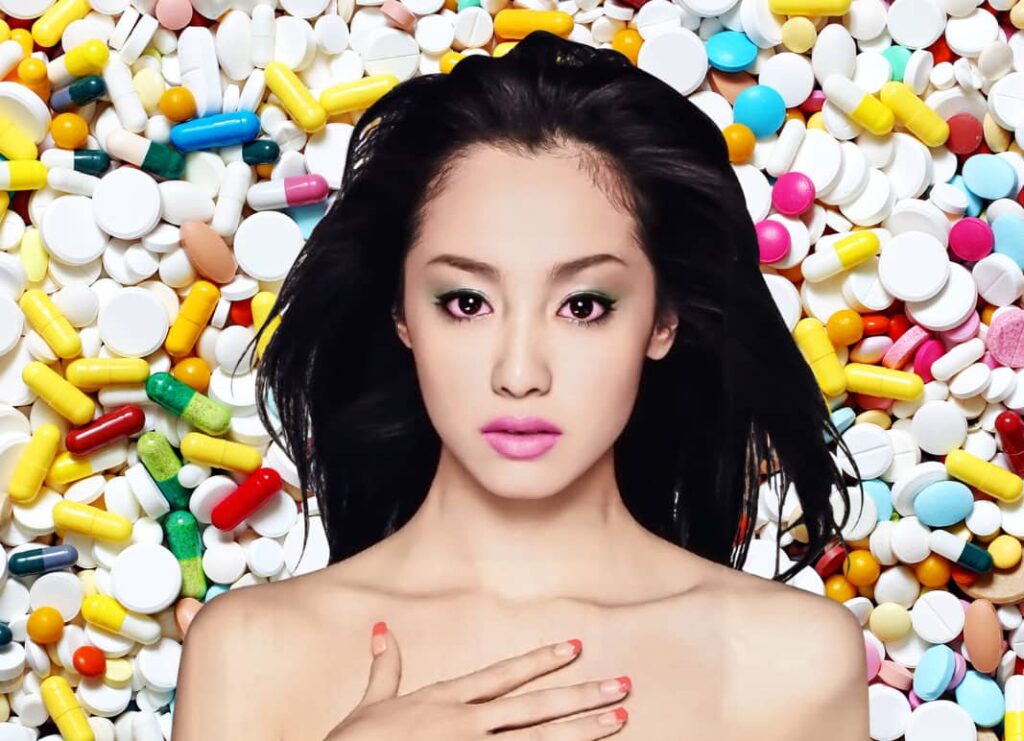 Even though she was becoming successful, On November 16, 2019, Erika was arrested for drug possession. During her trial in January 2020, she stated that she had no plans on continuing her career and till now she hasn't collaborated with any brands.
18. Kohei Takabatake
@Kohei_326 – 17k Followers
If you think the modeling industry is only for women, you are wrong. Kohei is one of the youngest Japanese male models born in 1997 in Miyagi and he started his modeling career when he was 19 in 2017.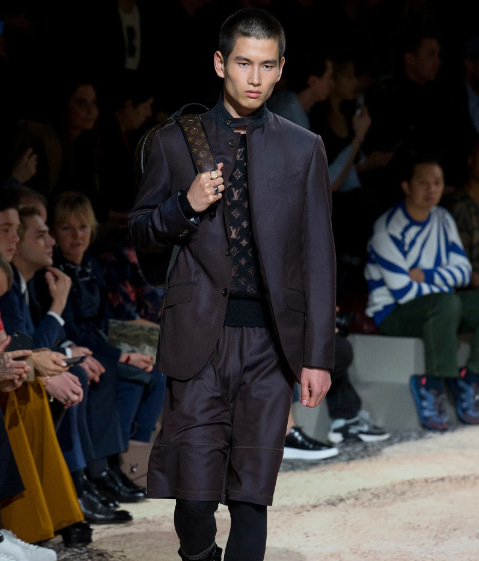 The first company he worked for was a Paris agency named 'Bananas Models.' He is one of the Japanese hot models who catwalked for brands such as Versace, Fendi, Louis Vuitton, Balmain, Dior, Paul Smith, and Prada.
19. Manami Kinoshita
@Kinishitamanami – 12k Followers
Another young face of Japanese models female is Manami Kinoshita. This 23-year-old model has walked for multiple fashion designers. If you are looking for outfit inspiration and eye-catching makeup looks, you can check her Instagram page.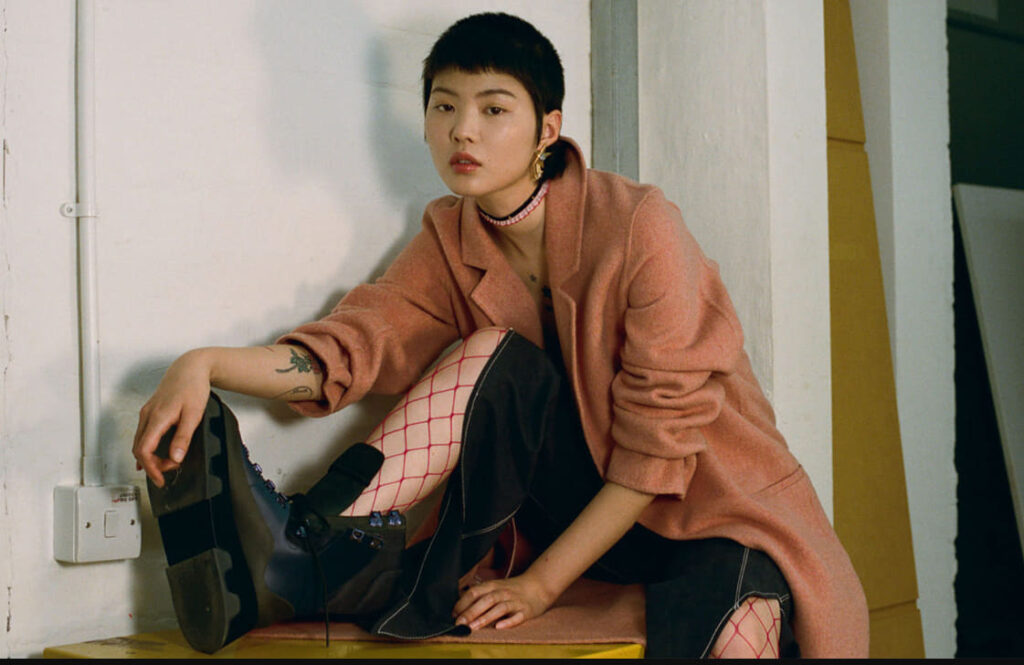 20. Safil Kawamura
One of the youngest Japanese models male is Safil Kawamura. This star is only 21 years old now and has walked for brands such as J.W. Anderson, Ann Demeulemeester, and Craig Green in London.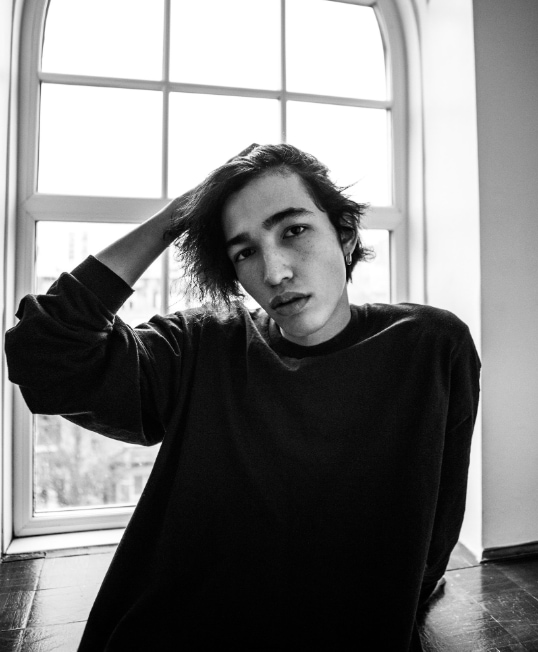 How to Find and Collaborate with Japanese Influencers
Collaborating with Japanese influencers can be a highly effective way to connect with your target audience and increase brand awareness. But how to find influencers that are willing to collaborate?
Ainfluencer is an influencer marketing platform with a vast network of influencers (more than 500,000 creators across different industries) that connects brands to their best influencer match for partnerships. 
Using Ainfluencer's advanced search filters, you can search for Japanese influencers based on factors such as location, follower count, engagement rate, and niche. And you know the best part? It's totally free to use.
So, what are you waiting for? Signup on Ainfluencer and take advantage of this powerful partnership tool to find your best influencer match.
Conclusion
The Japanese modeling industry continues to produce talents who are leaving a lasting impact on the fashion world. This article introduced you to some of the best models from Japan that are shining these days. These top 20 Japanese models to follow in 2023 are making waves and setting trends.
Also, we've introduced you to an influencer marketing platform to look for creators in your niche to grow your business.
FAQs
1. How Can I Follow The Career Of These Japanese Models?
You can follow their social media accounts, such as Instagram, where they often share updates on their latest projects and collaborations.

2. Are These Japanese Models Only Popular In Japan Or Internationally Recognized As Well?
Many of these models have gained international recognition and have worked with renowned fashion brands and designers from around the world.

3. Can I Hire These Japanese Models For My Fashion Campaign Or Event?
Hiring these models would depend on their availability and contractual obligations. It's best to reach out to their respective agencies or representatives for inquiries.

4. Are There Any Japanese Male Models On The List?
Yes, the list includes both male and female Japanese models who have made a significant impact in the industry.