Choosing the right makeup brands can be challenging for many people, especially if you are just about to wear makeup. Some might focus on using cruelty-free and vegan products, while others may focus on long-lasting options.
If you're a beauty influencer searching for the top makeup brands or simply seeking the best brands for your personal use, we have the answers you need. This article will provide a list of the top 12 cosmetics brands in 2023.
Meanwhile, if you are a social media influencer who is looking for different cosmetics and beauty brands to collaborate with, Ainfluencer is what you need. You can create your influencer profile and find the brands in your niche for free.
12 Best Makeup Brands In 2023
Looking for the best Makeup and Cosmetics brands introduced by female and male makeup influencers in 2023? Here are the top brands you need to check. 
1. Charlotte Tilbury
The iconic British makeup brand, Charlotte Tilbury Beauty, was invented by the YouTuber, Charlotte Tilbury in 2013. This brand gained early success due to her massive subscribers on her YouTube channel. Today, this brand is selling internationally and has stores all around the world.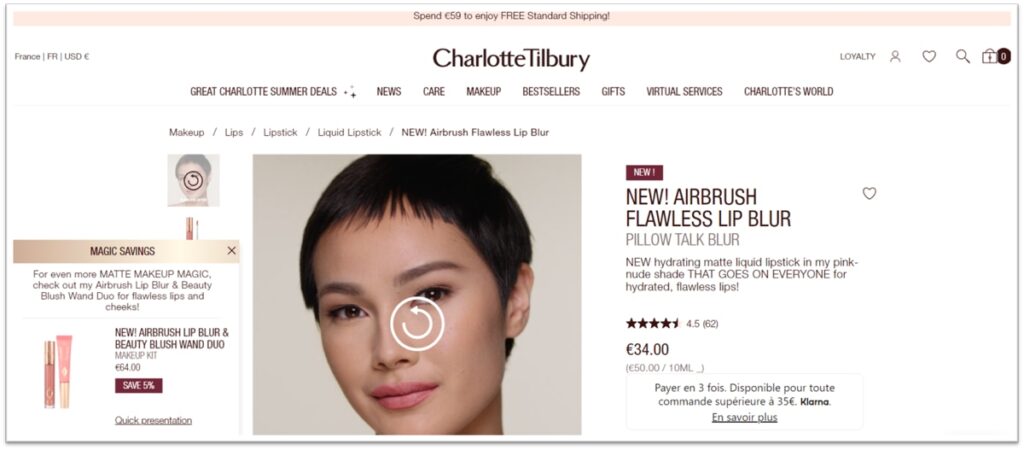 Charlotte Tilbury's brand has won over 300 global awards since its launch such as Emerging Luxury British Brand in 2014, CEW Best British Brand of the Year in 2015, 2016, 2018, and 2019.
Best Seller Products
Charlotte Tilbury is one of the most popular makeup brands that are famous for its legendary products. Here are some of Charlotte Tilbury's best-selling products worldwide:
Airbrush Flawless Foundation: $49
Matte Revolution Lipstick: $35
Hollywood Contour Wand: $42
Matte Beauty Blush Wand: $42
Pillow Talk Lipstick: $34
2. Hourglass
If you are a fan of cruelty-free makeup brands, Hourglass is one of the best options. This luxury brand was launched in 2004 and since then has committed itself to use only vegan products without animal testing.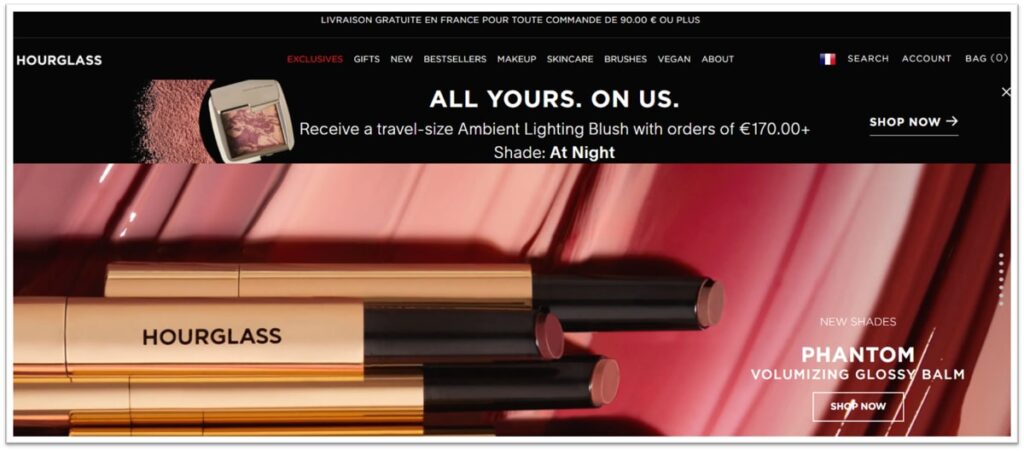 Hourglass was founded by Carisa Janes in Venice, California, and is known for luxe packaging and high-quality products. Also, they donate 1% of annual profits from hourglass cosmetics to Nonhuman Rights Projects that work to secure fundamental rights for animals.
Hourglass Best Sellers
As we mentioned, if you want to avoid makeup brands that test on animals, Hourglass is a perfect option. Here are some of their best-selling products that have captured the attention of beauty lovers.
Vanish Seamless Foundation Stick: $49
Mood Light Powder: $54
Unlocked Instant Extensions Mascara: $32
Vanish™ Airbrush Primer: $24 to $75
3. Fenty Beauty
If you are a fan of pop music, you definitely know its queen, Rihanna. Rihanna had collaborated with different beauty and makeup brands such as Mac Cosmetics and Parlux Ltd. But in 2017, she decided to launch her own cosmetics brand, Fenty Beauty Cosmetics.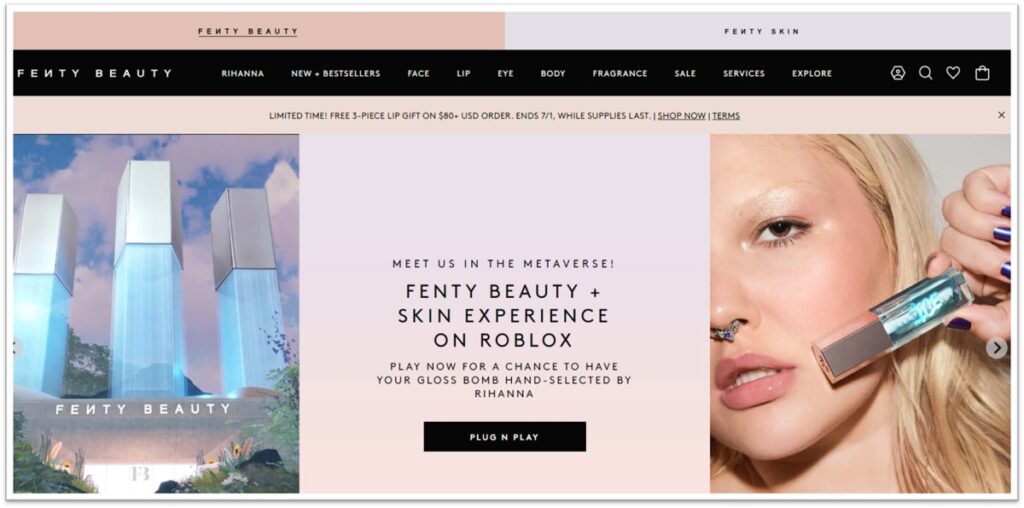 Fenty beauty products are now available globally at Sephora stores and on their website. Today, Fenty is one of the top makeup brands that are famous for its wide variety of foundation and concealer shades that matches different skin tones.
Fenty Beauty Best Sellers
One of the best black-owned makeup brands is Fenty which produced many iconic beauty items. Here are some of its best sellers:
Pro Filt'r Instant Retouch Primer: $36
Pro Filt'r Soft Matte Longwear Foundation: $39
Match Stix Matte Contour Skinstick: $32
Instant Retouch Setting Powder: $36
Diamond Bomb All-Over Diamond Veil: $42
4. Kosas
If you are looking for non-toxic makeup brands without animal testing, Kosas Cosmetics is another cruelty-free option. Sheena Yaitanes is the founder of this brand and launched her cosmetics brand in 2015 and her main focus is on using skin-friendly ingredients.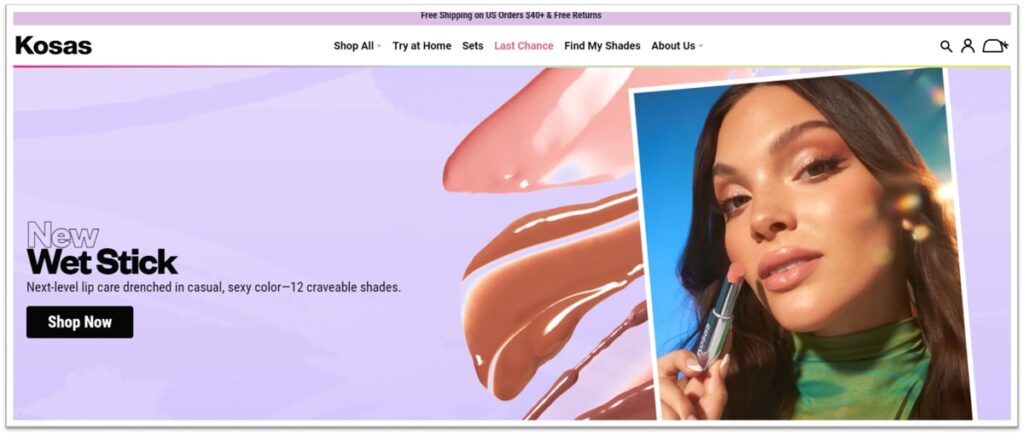 Their products are formulated with healthy ingredients and are free from harmful chemicals. For example, they offer a tinted face oil that provides both coverage and a natural effect, making a lightweight base that lasts long.
Kosas Best Sellers
Another name on the list of vegan makeup brands is Kosas which is available on Sephora. Here are some of the best-selling items:
Revealer Skin-Improving Foundation: $42
Revealer Concealer: $28
The Sun Show Bronzer: $34
Weightless Lipstick: $28
Cloud Set Setting Powder: $34
5. Loreal
Without any doubt, one of the oldest names of makeup brands is Loreal. This brand was founded in 1909 by Eugène Schueller, a young chemist that formulated one of the first hair dyes. This French cosmetics and personal care brand had its first store in Paris, but now it's available internationally.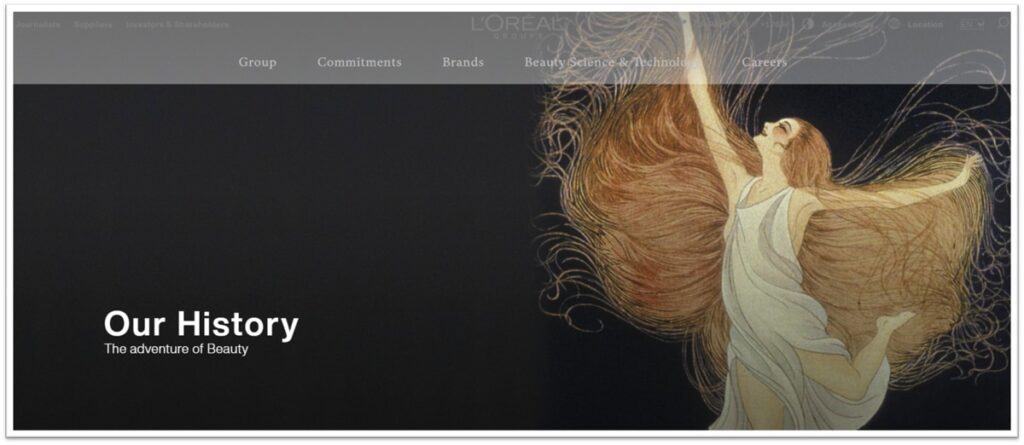 This brand is known as the world's largest cosmetics company producing a wide range of products such as hair colors, skin care, sunscreens, makeup, and perfumes.
Loreal Best Sellers
As we mentioned earlier, one of the best and oldest French makeup brands is Loreal. Here are some of their best-selling products.
Infallible Concealer: $16
Magic Retouch Precision Concealer Brush: $19
Excellence Creme Hair Dye: $20
Casting Sunkiss Gradual Lightening Jelly: $19
6. Rare Beauty
On February 2020, Selena Gomez announced the launch of her cosmetics brand, Rare Beauty. In her social media posts, she mentioned that she was working on her makeup brands for the past two years. Her inspiration for the name of the brand was the "Rare" album that got noticed by music lovers.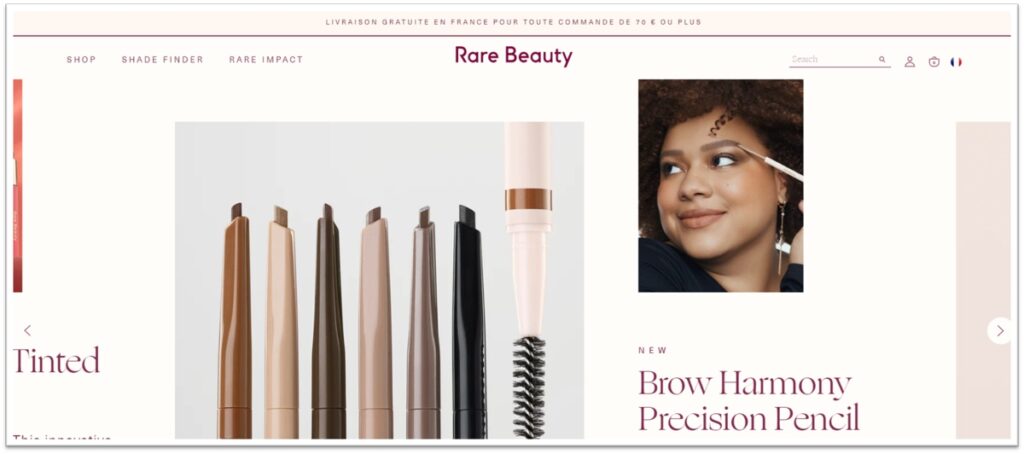 This American brand is available in all Sephora stores globally and has won many awards for the best makeup products. It is worth mentioning that Rare Beauty cosmetics offers a diverse range of 48 foundation and concealer shades, so everyone can find their best match.
Rare Beauty Best Seller Products
Looking for high-quality and long-lasting makeup brands? Rare Beauty offers many products that gained a lot of popularity after their launch.
Soft Pinch Liquid Blush: $21.45
Pore Diffusing Primer: $26
Positive Light Under Eye Brightener: $24
Stay Vulnerable Melting Cream Blush: $22
7. Dior
If you are not that much into makeup brands, you might think Dior is a fashion brand but have you heard about its makeup line? Christian Dior is a luxury fashion brand founded by Christian Dior in 1946. Their cosmetics line was launched in 1970 producing mascaras.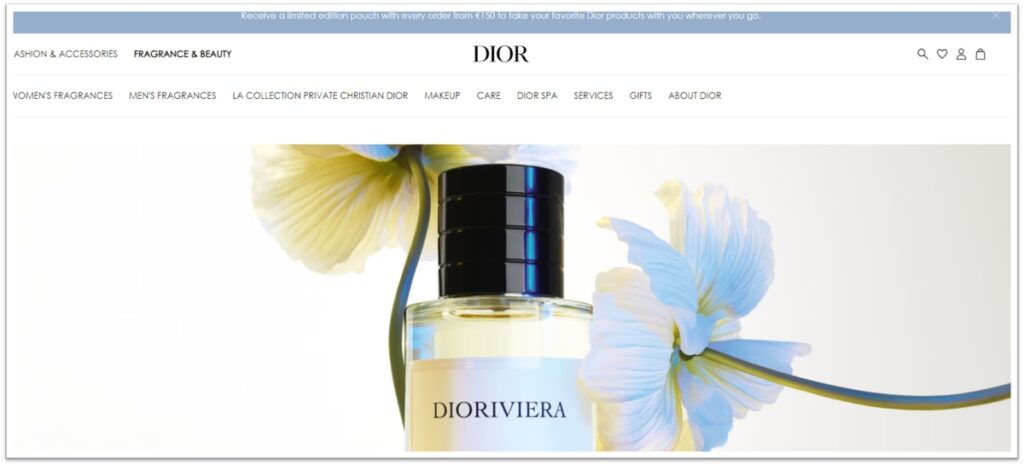 Today, Dior is a luxury and iconic name on the list of best makeup brands with a collection of items for the face, lips, eyes, and nails. No matter if you are looking for a long-lasting, hydrating, or natural-looking base, Dior has the perfect foundation.
Dior Best Selling Products
For those looking for clean makeup brands to create natural looks, Dior is one of the best options. Here are some of their best-selling products
Backstage Glow Face Palette: $48
Addict Lip Glow Balm: $40
Addict Lip Glow Oil: $40
Lip Sugar Scrub: $40
Backstage Face & Body Foundation: $43
8. M.A.C Cosmetics
If you know the parent company, Estee Lauder, you will probably like its subsidiary brand, Mac Cosmetics. M·A·C is one of the best makeup brands founded by Frank Toskan and Frank Angelo in 1984 in Ontario, Canada.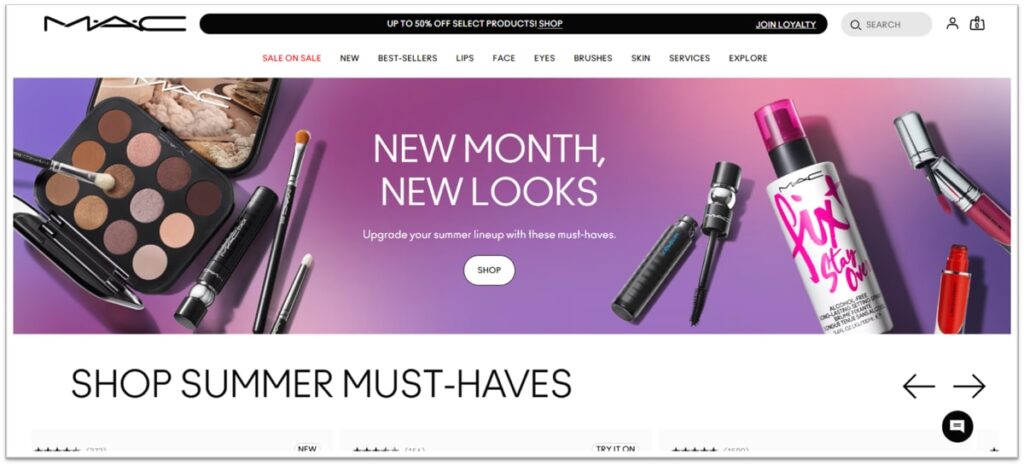 After only 6 years, in 1990, this brand had over 100 stores worldwide and got popular immediately. One of the main reasons that M.A.C for noticed among makeup brands is the matte red lipstick worn by Madonna in the 1980s.
M.A.C Cosmetics Best Sellers
If you are looking for good makeup brands with high-quality products, M.A.C is one of the best options. Here are some of their top-rated products
Clear Lip Gloss: $21
Studio Fix Fluid Foundation: $39
Superstack Mascara: $25
Prep + Prime Fix+ Primer and Setting Spray: $26.50
Mineralize Skinfinish Natural Powder: $40
9. Urban Decay
In the last parts, we introduced you to one of the oldest and cheap makeup brands, Loreal. But have you heard about their subsidiary company, Urbandecay?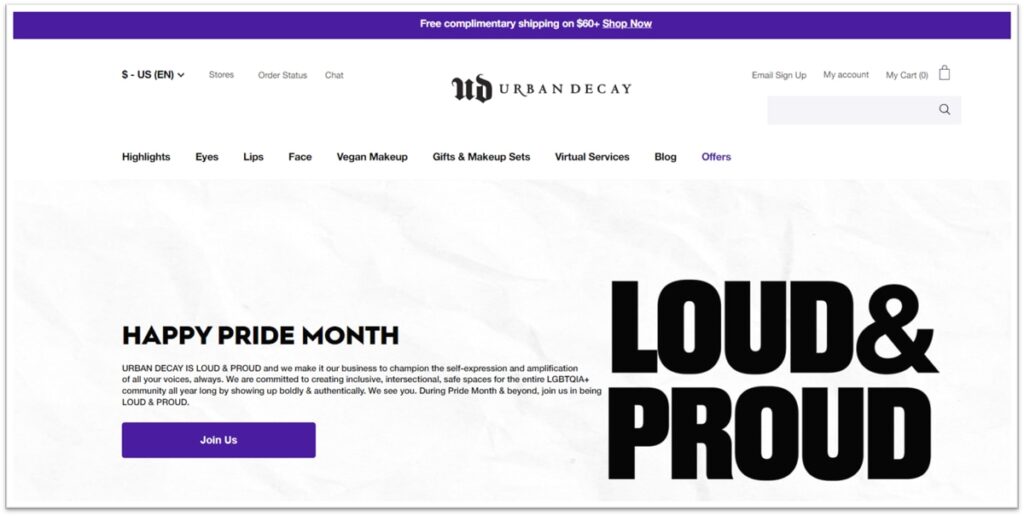 Urban Decay Cosmetics was founded in 1996 by Pat Holmes, Sandy Lerner, Wende Zomnir, and David Soward, Unlike its parent brand, Urban Decay is one of the luxurious makeup brands that are also cruelty-free. It is also one of the talc-free makeup brands, so even sensitive skin can wear it.
Urban Decay Cosmetics Best Sellers
If you are looking for non-toxic makeup brands, Urban Decay products will satisfy you. Here are some of their best products:
All-Nighter Setting Spray: $36
UD Eyeshadow Primer Potion: $27
Glide-On Eye Pencil: $20
Stay Naked Foundation: $40
Stay Naked Concealer: $30
10. Estée Lauder
One of the best and most famous French makeup brands is Estee Lauder. This cosmetics brand was founded by Estée Lauder and Joseph Lauder in 1946 and owns other companies including Clinique, Tom Ford Beauty, La Mer, etc.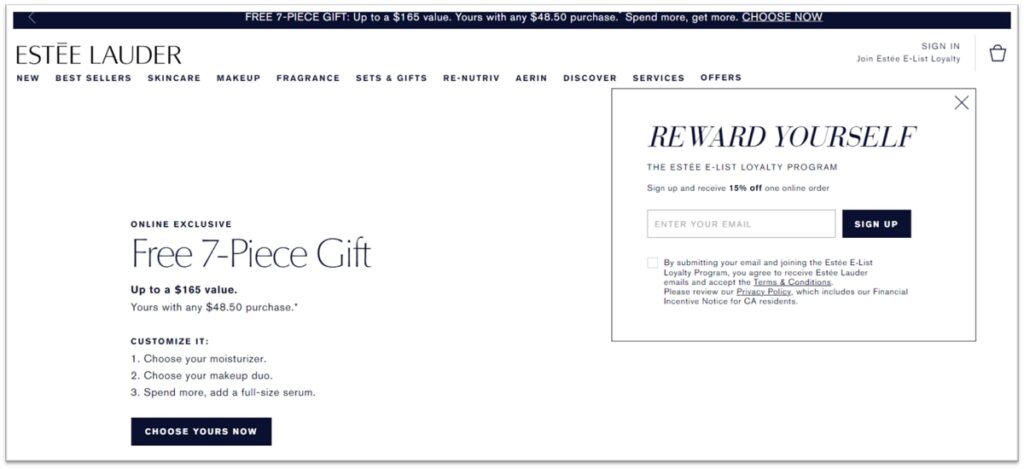 Today, this company is producing makeup, skincare, fragrance, and hair care products and sells internationally. Also, their products are available at the Sephora stores. Their subsidiary company, Loreal, is now the most purchased makeup brand in the world.
Estée Lauder Best Selling Products
Even though Estee Lauder products are expensive for many people, they will not damage your skin at all. Here are some of their most selling products:
Revitalizing Supreme+ Youth Power Creme Moisturizer: $95
Re-Nutriv Ultimate Diamond Transformative Energy Face Cream: $405
Double Wear Stay-in-Place Liquid Makeup Foundation: $46
Pure Color Envy Sculpting Lipstick: $33
Double Wear Zero-Smudge Lengthening Mascara: $29
11. Guerlain
Among the name of the oldest cosmetics brands, you can see the name of Guerlain. This brand was founded by Pierre-François-Pascal Guerlain in 1828 in Paris. In 2012 this brand's revenue was around €402 million.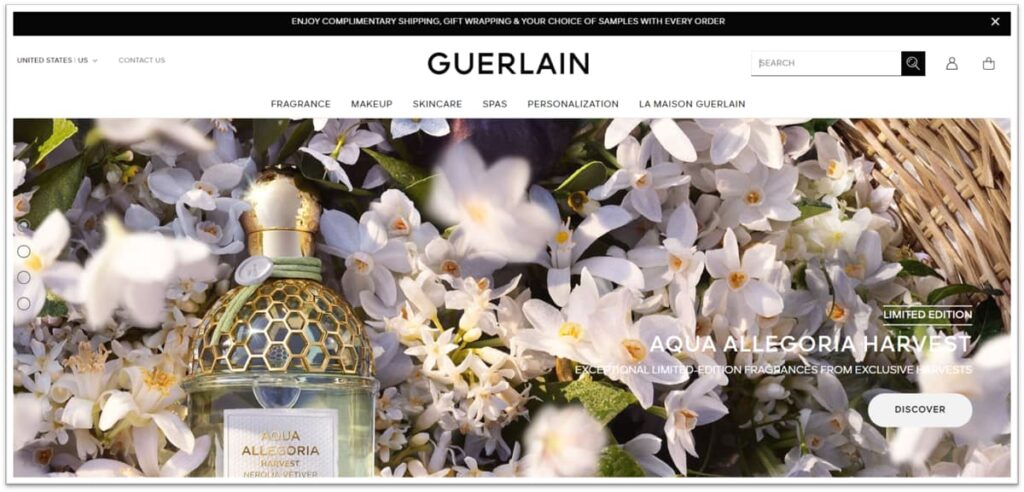 If you are a fan of cruelty-free products, Guerlain might not be a good option for you. However, this brand doesn't use any harmful chemicals or ingredients. So, no matter what type of skin you have, Guerlain will not damage it.
Guerlain Best Selling Products
If you are a fan of organic makeup brands, Guerlain is a good option. Here are some of their best products:
Cult-Status Bronzing Powder: $54
Light Revealing Pearls Of Powder: $61
Bee-Powered Facial Serum: $240
Kisskiss Shine Bloom Lipstick: $42
12. Tarte
Founded in 2000 by Maureen Kelly, Tarte Cosmetics is one of the best American makeup brands. This organic brand offers products made from natural ingredients without using harmful chemicals such as Talc or Alumina.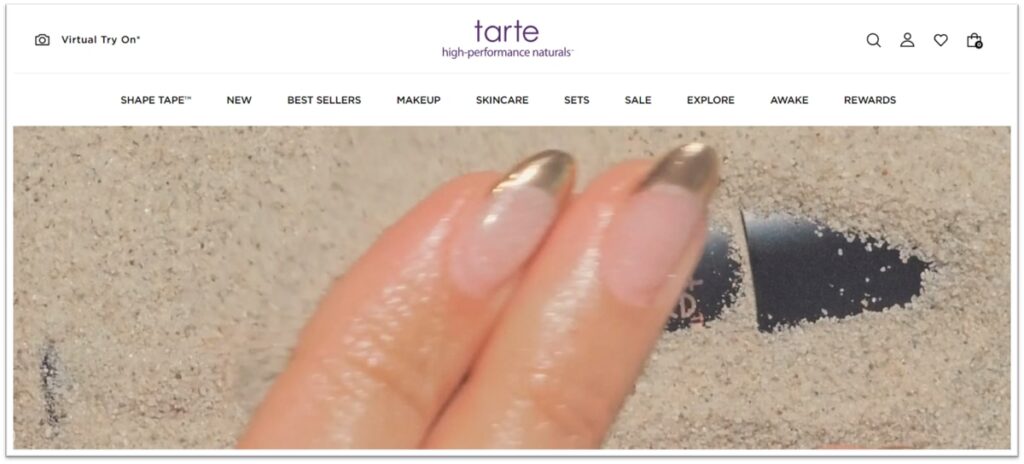 Tarte is also cruelty-free and doesn't have tests on animals. Other than makeup products, Tarte has a wide range of beauty tools such as false lashes, brushes, and lash curlers
Tarte Best Sellers
Want to buy products from Tarte Cosmetics? Here are some of their best products you shouldn't miss:
Shape Tape Concealer: $31
Maracuja Juicy Lip Plump: $21
Amazonian Clay BB Tinted Moisturizer Broad Spectrum SPF 20: $36
Tarte Lights, Camera, Lashes 4-in-1 Mascara: $24
How To Work With Makeup Brands As An Influencer?
If you are an Instagram influencer (or any other platform) who is looking for makeup brands to work with, we've got your back. You can collaborate with brands to showcase your talent and earn money from your content. 
Ainfluencer is the ultimate influencer marketing platform that connects influencers like you with makeup brands seeking collaborations and partnerships.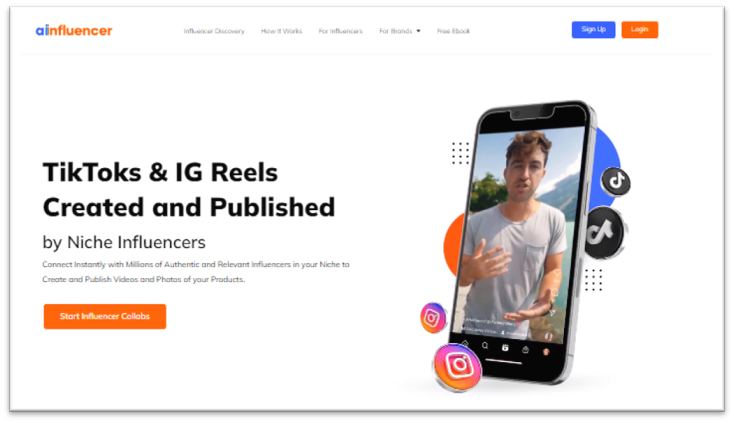 By joining Ainfluencer, you gain access to a vast network of makeup brands actively seeking influencers to promote their products.
With its powerful search tool, you can easily find makeup brands that align with your style, values, and target audience.
Conclusion
With hundreds of makeup and cosmetics brands these days, choosing the right one with healthy ingredients can be difficult. In this article, we've introduced you to the top 12 makeup brands of 2023 that are popular among beauty influencers. 
Other than that, we've introduced you to the best influencer marketing platform that can help social media influencers find their best match for collaborations. You can signup on Ainfluencer for free now and monetize your social media content.
FAQs
1. How Can I Find Makeup Brands That Are Cruelty-Free And Vegan?
To find cruelty-free and vegan makeup brands, look for certifications from organizations like PETA or Leaping Bunny. Additionally, many brands clearly state their cruelty-free and vegan status on their websites or product packaging. You can also consult online resources and beauty blogs that focus on ethical and sustainable beauty to discover new brands.

2. Which Makeup Brands Offer A Wide Range Of Inclusive Foundation Shades?
Several makeup brands have embraced inclusivity and offer extensive foundation shade ranges. Fenty Beauty, Rare Beauty, MAC, and Too Faced are known for their diverse shade options, catering to a broad spectrum of skin tones and undertones. It's always beneficial to explore swatches, read reviews, and consult shade-matching tools to find the perfect match for your complexion.

3. How Do I Choose The Right Makeup Brand For My Skin Type?
Finding the right makeup brand for your skin type involves considering factors such as your skin's undertones, texture, and specific concerns. It's essential to research brands that offer products tailored to your needs, and don't be afraid to seek advice from beauty experts or try out samples before making a decision.