TikTok is one of the most popular social media platforms for content creators to earn money. But how much money can you earn on this platform? By using a TikTok money calculator, you can check how much top creators make.
In this article, we will show you how to make money on TikTok with different methods. Other than that, we will introduce you to some of the best TikTok money calculator tools to see how much top users are earning on this platform.
If you are a TikToker, one of the best ways to earn money is by collaborating with brands. Ainfluencer helps you find brands in your niche that are looking for partnerships. You can signup up to Ainfluencer for free now and start earning money!
How Do TikTokers Earn Money?
Before talking about using a TikTok money calculator, you need to know different monetization methods and options. This way, you can have the best options for yourself.
1. Join the TikTok Creativity Program (Creator Fund)
One of the most common ways TikTokers can earn money from their content is through the Creativity program. In this program, content creators need to have a minimum of 10k followers and 100k video views in the past 30 days. Besides that, everyone wanting to apply for this feature must be at least 18 years old.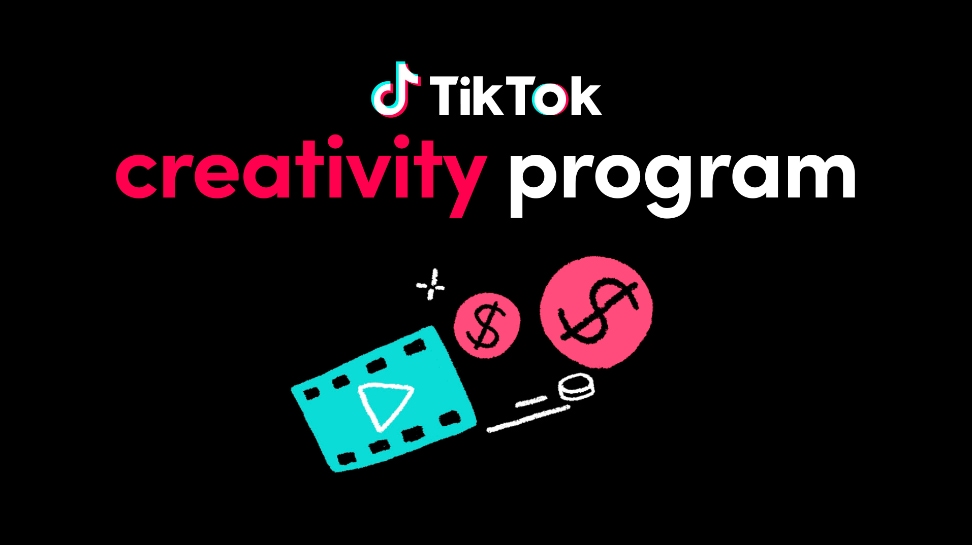 Once accepted into the program, creators can earn money based on the performance and engagement of their content. TikTok distributes a portion of its advertising revenue to program participants, providing them with a consistent source of income.
2. Live Streaming
Similar to other social media platforms, TikTok offers a live-streaming feature where creators can interact with their audience. During live, viewers can buy and send virtual gifts to their favorite creators and live host. When the live is over, creators can go to their profile and under the 'Balance' section convert the coins to money. After reaching $100, they can withdraw their money from the app using different payment methods such as Bankcards, PayPal, Bank transfer, etc.
3. Merchandise Sales
After attracting followers, TikTokers can create and sell their products on this platform as it aligns with the platform's guidelines. This may include branded clothing, accessories, or other products related to their content. You can also host live shows and use the shopping feature on your live to get orders and pack them.
4. Brand Collaborations
Another common way TikTokers try to make money is through brand collaborations. Brands can collaborate with popular TikTok influencers to promote their products or services. These collaborations can involve creating sponsored content, participating in influencer marketing campaigns, or even becoming brand ambassadors. But how to find brands willing to collaborate? Ainfluencer is your solution!
Ainfluencer is an influencer marketing platform that connects brands with  TikTok and Instagram influencers in a safe and trusted platform. You can use powerful search filters to find your best collaboration match based on hashtag, location, language, budget, niche, etc.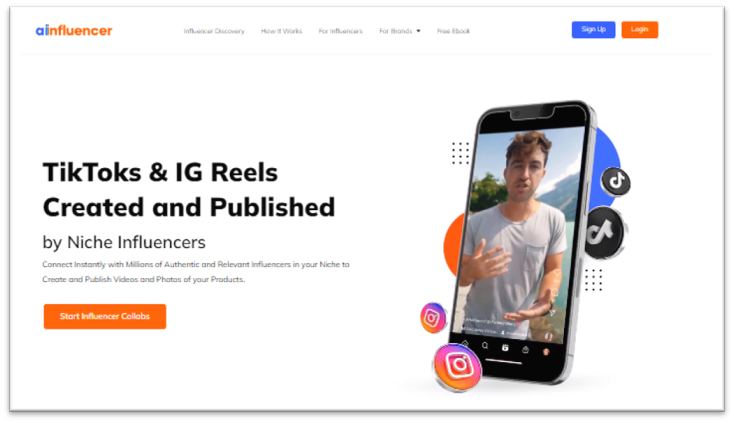 No matter what service and content you share on TikTok, you can find the related brand on Ainfluencer for sure. And the best part is it's totally free to use.
How Much Do TikTok Influencers Make?
The amount of money each TikToker can make varies on the monetization methods they use and some other factors such as:
The number of followers,
Engagement Rate,
Location of viewers.
However, if you are eligible to join the TikTok Creators fund, you can earn money from your views. According to a study by Hootsuite, the platform pays between 2 and 4 cents for every 1,000 views. So, if you get a million views, you can expect $20 to $40.
As you can see, the money you earn on this platform is not that much. That's why most TikTokers collaborate with brands and other influencers to have income on the platform. You can also use a TikTok money calculator to see how much famous TikTok influencers make for partnerships and views.
Use A TikTok money calculator To Estimate Income
One of the easiest ways to estimate the income of creators is by using a TikTok money calculator. These online tools allow you to calculate the estimated earnings of public TikTok accounts in a few seconds. Here are some of the best free TikTok calculator money tools to try.
Exolyt
If you want a free tool to check TikToker's income, Exolyt is one of the best options. With Exolyt, you can write users' usernames and check the amount of money they make with a simple click. Other than that, this platform offers features and tools for accessing deep analytics for your TikTok account.
Tikcalculator
Another tool that helps you estimate TikTokers' income is Tikcalculator. This platform easily focuses on only checking video views and giving you an estimated number.
Feed Pixel
If you are curious about how much is your current earning potential on TikTok, Pixel is a free tool to check. All you have to do is write your username and see how much you can earn by becoming a TikTok influencer.
TikTok Gift Points Calculators
The above tools analyze followers and collaboration posts to estimate an average income. But to check how much they earn from live gifts, you need TikTok gift points to the money calculator tool. Here are some of the tools you can try:
Gift Points Calculator
If you are thinking about hosting a live show on TikTok, you can see how much you can earn from the gifted coins. With Gift Points Calculator, you can see how much the number of coins you want costs, and how much TikTok keeps.
Faruk Garic
Want to send gifts to your friends or your favorite TikToker? You can use Farukgaric to see how much it costs and how much TikToker will receive. Faruk does the math for you (basically, TikTok takes 66% of the money for the app!)
Calculators Hub
Another TikTok money calculator for gift points is Calculator Hub. This TikTok Gift Points Calculator uses a simple formula to determine your earnings and gift points.
The formula is:
Earnings = (Gift Points / Exchange Rate) x (1 – TikTok Commission Rate)
For example, if someone sends you 4200 gift points, it means they have spent $63. But you as the live host will only receive $21 and TikTok will take $42,
How Much Do TikTok Influencers Make?
Creator Fund is not the only way influencers make money on TokTok. In fact, their main income is from TikTok influencer marketing campaigns and collaborations. Let's check how much can TikTokers make this way based on a study done by the Chilean Journal Of Epilepsy. 
Nano influencers (10k followers or less): $5-$10 per post
Micro-influencers (10k to 100k followers): $60-$90 per post
Mid-tier influencers (100k-500k followers): $200-$400
Macro-influencers (500k-1M followers): $400-$600 per post
Mega influencers(1 million or more followers): $750 – $1000
How To Grow Your TikTok Account?
Now that you know how to use a TikTok money calculator to see how much TikTokers make, let's show you some tips to reach that point. By following these simple tips over time on your account, you can increase your income organically.
1. Create A Professional Profile
One of the most important parts of your TikTok account is your bio section as it makes the first impression on your viewers. You want your profile to be attractive and show your identity, so your audience knows why they need to follow you. Here are some of the best practices you can try:
Use the same short and memorable TikTok username for all your social media accounts. This way it's easier for your fans to search and find you.
Set a high-quality image as your profile picture with simple (preferred to be white) background. 
Your profile should reflect your brand or content niche and attract potential followers. So, write a short and engaging and describe yourself.
Add a link to your bio and drive your TikTok traffic to other platforms (Instagram, Website, YouTube channel, etc.)
2. Know Your Audience & Engage With Them
One of the proven methods that content creators can boost their engagement rate and grow their accounts is interacting with their audience. When you are a creator, take the time to respond to comments and messages, it shows that you value your followers and appreciate their support. This creates a sense of community and connection, making users trust you.
You can also try TikTok features like duets, challenges, and interactive videos that involve viewers to participate and engage with your content.
3. Share Content Consistently
Sharing content on social media platforms is the key to success and TikTok is no different. If you want to stick to TikTok's algorithm, you need to make sure to share at least one video or story every day. To maximize your content reach, you can share your content at the best times to post on TikTok. 
The second benefit of being active on your account is increasing the chance of brand collaborations. Most brands want to work with creators who are active and have a strong presence on social media.
There may be days when you don't have content ready. Another good idea for the days that you don't have content to share is hosting a live video and talking with your audience.
4. Promote Your TikTok Videos on Other Social Platforms
The more people view your content on the internet, the higher chance you have to receive more likes and engagement. So, if you manage multiple social media platforms, you can cross-promote your post on all of them to boost your reach.
Fortunately after uploading your video on TikTok, it will automatically suggest you upload it on other platforms with a simple tap.
Conclusion
The TikTok Money Calculator is a valuable tool for content creators and influencers looking to estimate their potential income. In this article, we've introduced you to some of the best TikTok money calculator followers tools to try for free.
Other than that, we've provided some simple methods and tips that you can follow to increase your TikTok earnings. If you are a TikToker with more than 5k followers, you can easily create a profile on Ainfluencer and start collaborating with brands and earn money. 
FAQs
1. Are There Any Fees To Use The TikTok Money Calculator?
Most TikTok Money Calculators available online are free to use. However, it's essential to be cautious and verify the authenticity and credibility of the calculator before providing any personal information or paying any fees. Stick to reputable sources and platforms when accessing TikTok Money Calculators.

2. How Can I Increase My Earnings On TikTok?
To increase your earnings on TikTok, focus on growing your follower base, optimizing engagement rates, and diversifying your revenue streams. Consistently create high-quality content, collaborate with brands, explore sponsored opportunities, and leverage TikTok's monetization features such as the Creator Fund. By continuously improving your content, engaging with your audience, and exploring various avenues, you can enhance your earning potential on TikTok.

3. Can I Monetize My TikTok Account Without A Large Following?
While a large following can increase your monetization opportunities, it's not the sole determining factor. Engagement, niche relevance, and the quality of your content also play vital roles. Even with a smaller but engaged and loyal following, you can explore collaborations, sponsored content, merchandise sales, and other revenue streams to monetize your TikTok account. Focus on creating valuable and compelling content that resonates with your audience to maximize your earning potential.