Are you interested in turning social media into a career? Influencer marketing offers an excellent opportunity to build your brand and earn a living. However, being a social media influencer involves more than simply sharing posts and stories. Today, many individuals consider social media their full-time job, requiring a deep understanding of the industry. To excel in this field, influencers and bloggers can often take influencer marketing courses to gain valuable knowledge and maximize their success on social media platforms.
On social media platforms, marketing is a significant part of different topics. Influencers have main roles to play in the world of marketing. To excel in influencer marketing platforms, it's important to have a solid understanding of the platform and its dynamics. In this article, we'll present the list of top 8 influencer marketing courses that can help you become a master in the field of social media.
What Are Influencer Marketing Courses?
Building a steady source of income takes dedication and hard work. You may often wonder about the secrets of successful influencers and bloggers. The truth is, many of them have invested in courses to improve their skills and unlock their earning potential in social media life.
Influencer marketing courses are like classes where people learn how to work and communicate with other people on the internet. In these classes, you'll learn how to find these special influencers, create great posts together, and see if lots of people like what you share. They also teach you about the rules and legal things you need to know.
You can take these classes online or in-person, and the courses give you the skills to run successful campaigns and promote products or brands successfully. It's like having awesome helpers on the internet to make your business even better!
Why Is It Important to Take an Influencer Marketing Course?
Influencer marketing is far more complex than it appears at first glance. While it may seem like an easy job, the reality is that influencer marketing can be quite complicated. To handle this world effectively, it's beneficial to take classes that examine influencer marketing strategies and ideas. In the following, we're going to discuss the benefits of taking an influencer marketing course.
1. Processing Other Influencers
If you're embarking on a new job or considering a different career path, it's crucial to understand what it takes to succeed. One effective way is to study individuals who have already pursued this career, especially those who started as beginners. By examining their experiences and insights, you can gain valuable knowledge about the difficulties of that particular profession. These experts focus on different subjects.
But remember, the most important thing in becoming an influencer is learning about marketing. That's why it's essential to study and look for the successful top ways to find influencers and bloggers who have already made it big. By studying their strategies, you can gain valuable insights and knowledge to improve your own journey as an influencer
2. Developing Your Knowledge and Skills
To become a successful influencer and grow your brand, engaging in activities that help you develop your knowledge and skills in the field of influencer marketing is important. This will enable you to effectively market yourself and achieve success in your best shot.
3. Staying UpDated on Developments
As a follow-up to our previous discussion, influencer marketing courses are always available to assist you. However, it's crucial to note that taking a single course isn't enough. To stay updated, you must consistently keep up with the latest trends and developments in the influencer community.
This involves actively following and learning from other influencers to enhance your knowledge and skills on a daily basis. Remember, continuous learning and adaptation are key to thriving in the dynamic world of influencer marketing.
7 Best Influencer Marketing Courses
Have you ever wondered how influencers earn their income? It's fascinating to note that even the highest-paid Instagram influencers started as beginners. As the saying goes, students become masters over time. Influencers often undergo special courses to gain knowledge about various aspects of social media, marketing, and working with different platforms. Here, we're going to mention the 8 best influencer marketing courses for you!
1. Coursera
Whether you want to be an influencer or not, getting specialized influencer marketing training is crucial for success. Coursera has an influencer marketing course that can boost your skills. It teaches you how to be a productive influencer in just six weeks, with instruction from a Rutgers University professor.
If you're an influencer, work for a business, or your own, Coursera can help you develop and customize your skills. You'll learn valuable tactics for networking and connecting with others. It also helps you find influencers to connect with and reach your goals. The course isn't always free, but financial aid options are often available to make it more affordable.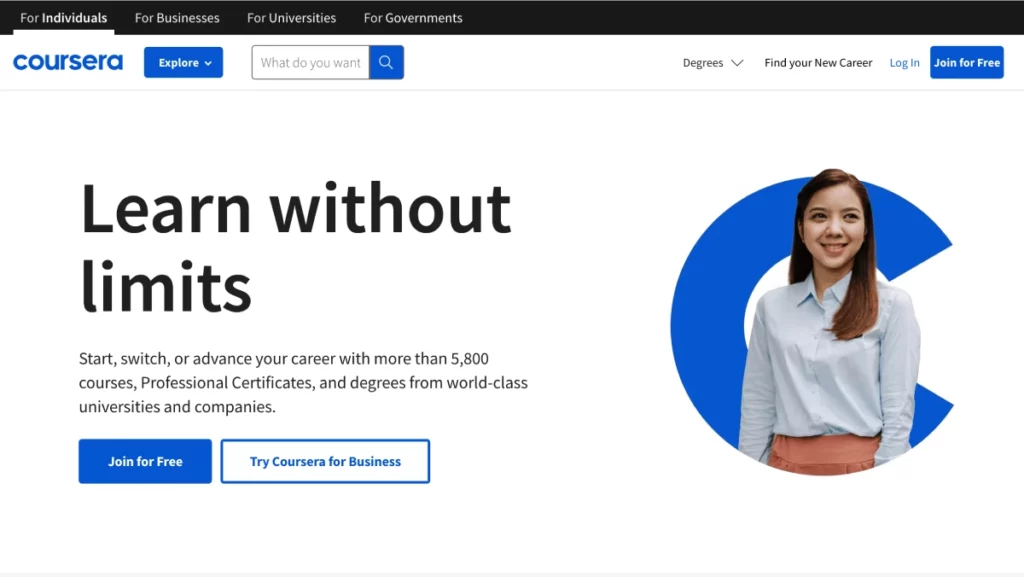 Coursera Pricing
Team: $399, Per user, billed annually. 14-day refund guarantee.
Enterprise: Contact sales
2. Meltwater Academy
You can explore various influencer marketing academies to learn methods and strategies for becoming an influencer and growing your business. Meltwar Academy not only provides valuable knowledge but also connects you with different local influencers, to help boost your brand.
It offers a course that teaches you how to optimize your skills for brand growth. The Meltwater Academy stands out with its fifteen years of experience in the field. This, along with other influencer marketing courses, is available for free, making it accessible to everyone.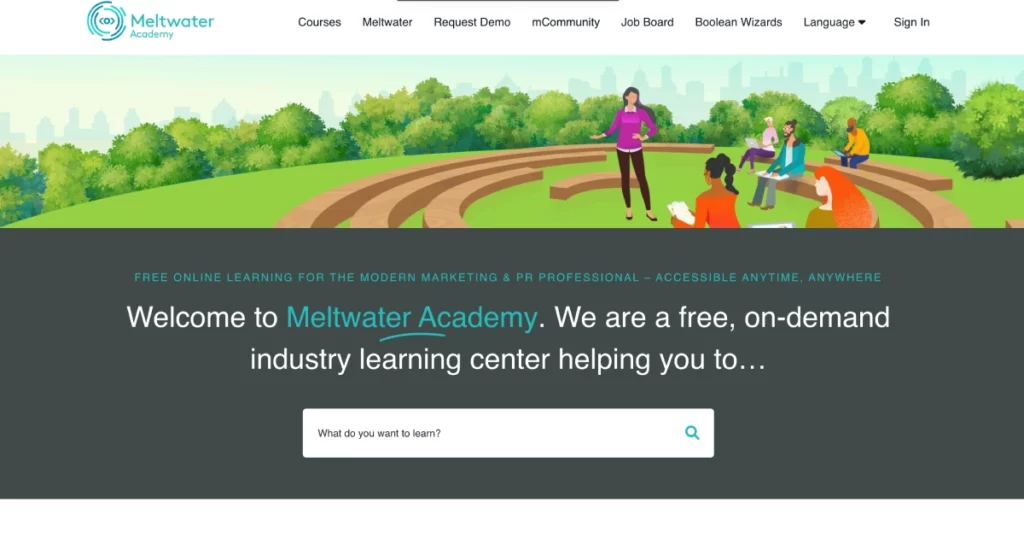 Meltwater Academy Pricing:
Fortunately, these courses are free for everyone.
3. Boot Camp Digital
Are you looking to enhance your influencing methods and skills? Boot Camp Digital is a comprehensive program designed to help you become an influencer or grow your business. This program offers specialized influencer courses for your specific skill set, providing you with methods and strategies that line up with your abilities.
By applying in these courses, you'll gain valuable insights on how to become a highly productive influencer. The best part? The influencer courses are currently available for free, allowing you to access them without any financial burden. Additionally, you'll have the opportunity to explore other classes on the platform that cover a range of digital marketing topics.
Committing to these courses for more than five days can have a significant impact on your career, helping you develop a strong foundation in influencer marketing and beyond.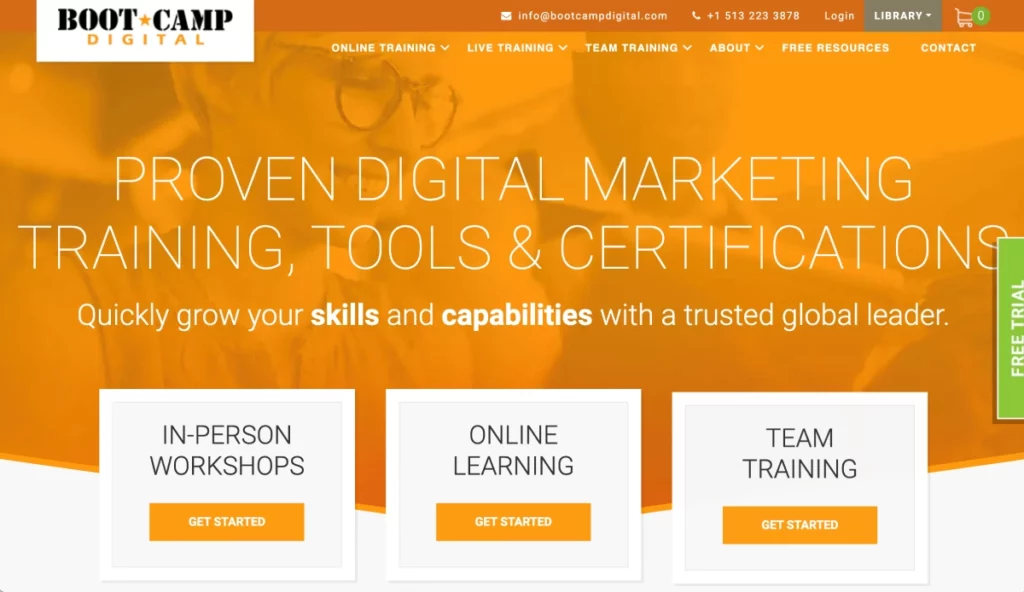 Bootcamp Digital Pricing:
It doesn't have clear pricing. But if the trial gets canceled, they will pay you $97 per month
4. Skillshare Classes for Creatives

If you're interested in creating an influencer marketing strategy for your brand, Skillshare courses provide a wealth of information and knowledge to help you excel in your desired field. They offer insights into the fundamental impact of influencer marketing and provide specialized influencer courses.
In these courses, students can expect to learn through various mediums such as classes, videos, downloadable files, and assignments. The comprehensive method ensures a well-rounded learning experience.
To get started, you can take advantage of a 7-day free trial, which grants initial access to the course. This trial period also allows you to explore other premium courses available on the platform.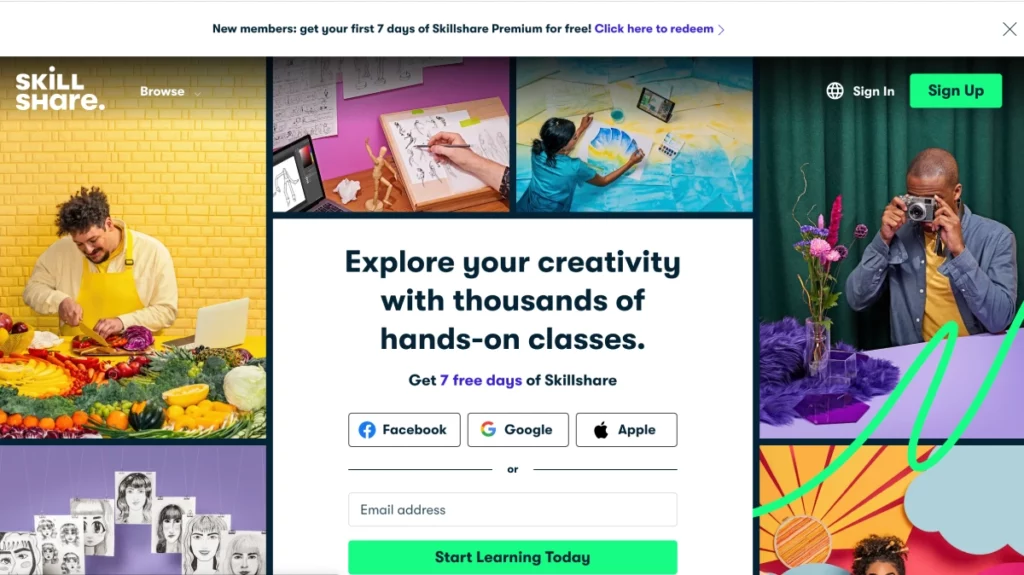 Skillshare Pricing:
You can start with a free trial – with an email address. Join Skillshare for full access to thousands of classes.
5. Influencer Marketing 101
Whether you're a beginner in the influencer world or looking to grow your business, having a solid strategy is essential. One way to start your strategy is by pursuing an influencer marketing certification. Influencer Marketing 101 provides valuable methods and strategies for becoming an influencer. Depending on the program, you may have the option to choose between free or paid experiences to gain the necessary knowledge and skills.
It also provides you with the knowledge and skills necessary to execute successful influencer campaigns. Whether you're a beginner or experienced, this course will empower you to achieve your goals in influencer marketing.
As a result, you will have a 14-day free trial that gives you access to all improving data. Once the 14-day free trial ends, participants can select from various pricing options available to them.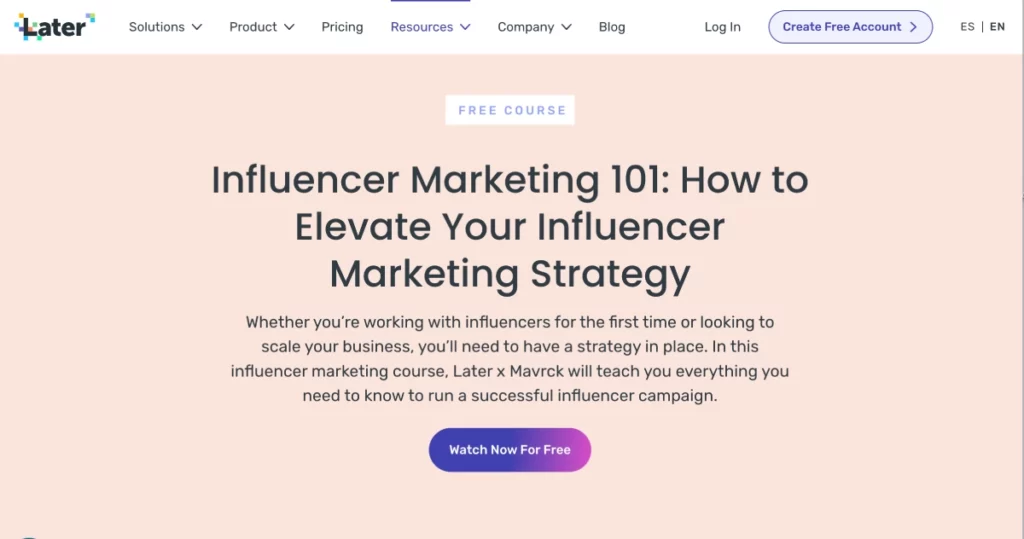 6. Capteverix: Digital Marketing Agency
To put it simply, while some influencer courses may require payment, there is a noteworthy exception: Capteverix. The good news is that you can currently access a free trial of this course by simply sending your email. Upon signing up, you'll receive the first file to download and begin your trial.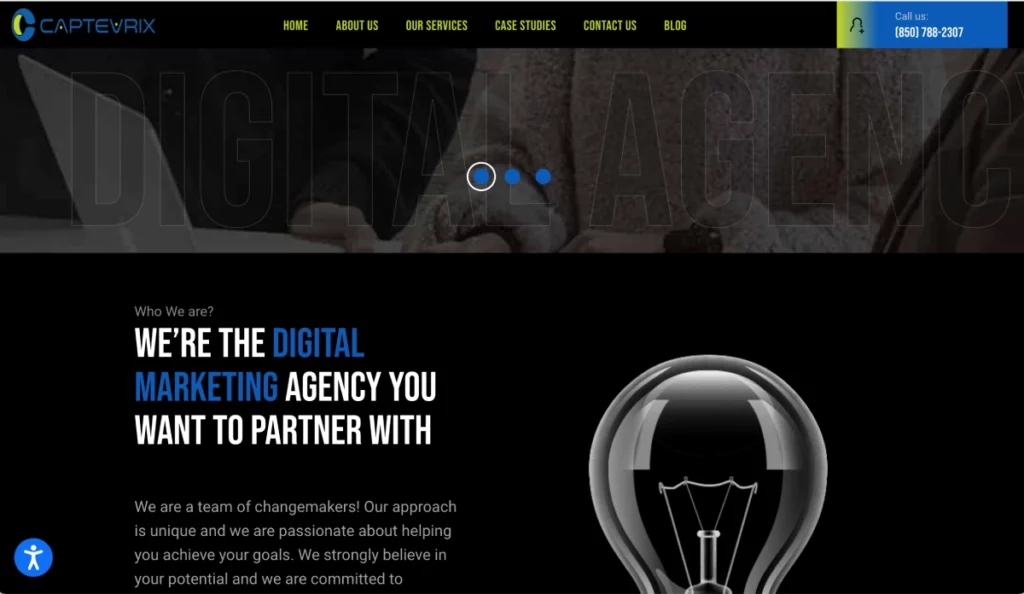 Captevrix Pricing:
Standard: $149 per month
Professional: $297 per month
Premium: $497 per month
7. Foundr
In the world of social media, influencer marketing courses are a great opportunity for beginners to learn about influencer marketing through specialized courses. Alongside these courses, it's important to explore the best influencer marketing examples that set up your brand, especially if you're starting your own business. These examples can inspire and guide you in your influencer marketing efforts.
Now, getting back to our topic, Foundr focuses on important topics like increasing click-through rates on Instagram and creating content for your target audience.
In addition, the course provides valuable insider insights, featuring a real-life case study showcasing how Founders effectively grew their business using these marketing strategies on Instagram. What's even more exciting is that all the course materials can be accessed for free.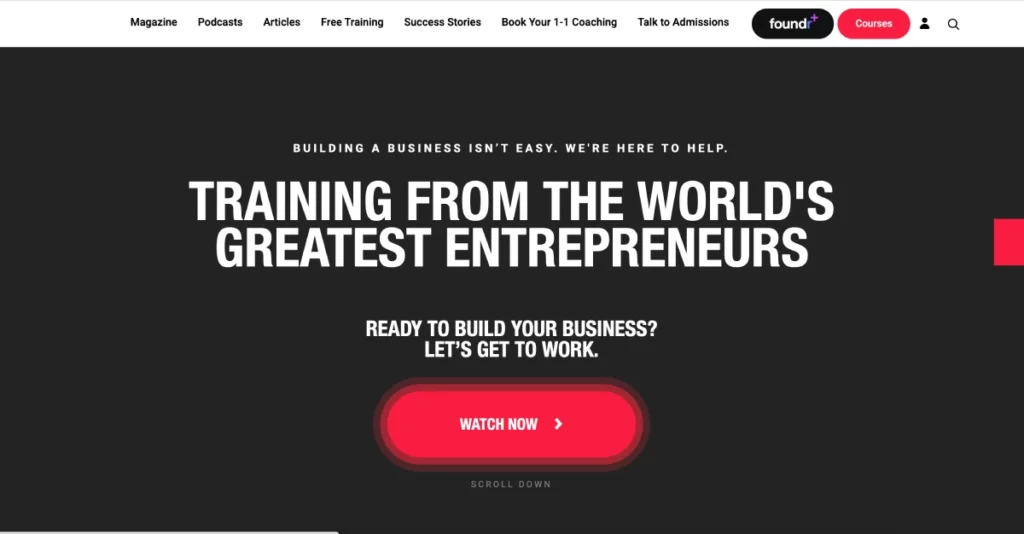 Foundr Pricing:
Sadly their pricing isn't clear.
Ainfluencer: The Best Influencer Marketing Platform
Influencer marketing on TikTok is powerful for connecting with your target audience. Collaborating with influencers enhances visibility, engagement, and results. To find the right influencers for your industry, use Ainfluencer—a top platform with a vast network of over 500k influencers. With their search engine, you can target influencers based on specific criteria and easily discover the perfect match for your brand.
Conclusion
As a result of what we said, In the world of social media, growing a business requires extra dedication. While partnering with other influencers can help, it may not be enough. To truly excel as an influencer or establish your brand, it's important to explore influencer marketing courses. These courses offer valuable insights and skills that empower you to succeed as an influencer and navigate the industry with confidence.
FAQs
1. What Are Skills in Influencer Marketing? 
To be a successful Influencer Marketing Manager, you need certain skills: a solid understanding of social media platforms and their unique features, knowledge of effective communication strategies, and the ability to articulate ideas clearly both in writing and verbally.

2. What Skills Do Influencers Need?
The key skills for a successful influencer include effective communication, strong writing ability, creativity, good time management, staying updated, self-confidence, being friendly, and offering support.