We build a brand, monitor and maintain it, and expand it. So, once our brand is built, we will need a brand marketing manager to care for the rest.
But what does a marketing brand manager essentially do?
The responsibilities of brand managers vary from creating the image of our brand to developing brand marketing strategies.
In this article, we will look into the job of a brand marketing manager and learn everything about how important marketing the brand is.
What Is Brand Marketing?
Brand marketing is the process of creating a unique name and identity for a product or company. This involves developing a strategy for promoting and selling the product, as well as creating a recognizable logo and slogan. Brand marketing is important because it helps customers identify and differentiate products from one another. It also builds customer loyalty and encourages repeat purchases.
What Does a Brand Manager Do?
A brand marketing manager is responsible for how our brand is presented. As the director of the brand, they should learn the demographics of our target audience and develop the marketing strategy.
While our strategies are being implemented, they should also consider using their brand manager skills to reach a broader range of audiences and expand the business if possible.
Here are the key features that describe the responsibilities of a brand marketing manager.
1. Managing the marketing strategy
A brand market manager is at the core of our marketing strategy, both long and short-term ones that increase brand awareness, promote our brand, or expand it. They are the brains behind strategy and the ones who make sure these strategies are working properly.
On the other hand, an influencer suited to our brand is the arms of a marketing strategy. What matters most is to partner with the right influencer. Our best choice is to partner with qualified Instagram influencers to discover and contact the prospective influencer on an influencer marketplace like Ainfluencer.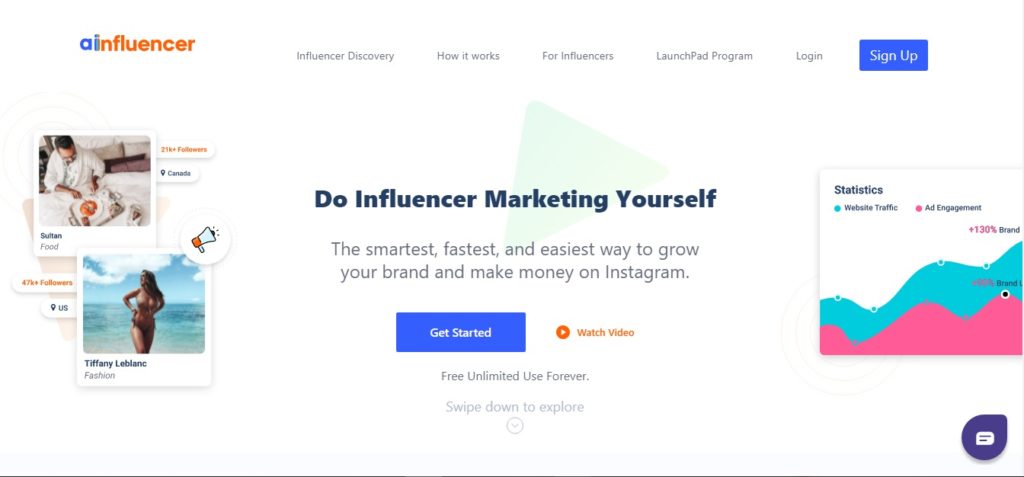 Ainfluencer is a huge marketplace that is designed for both influencers and brands.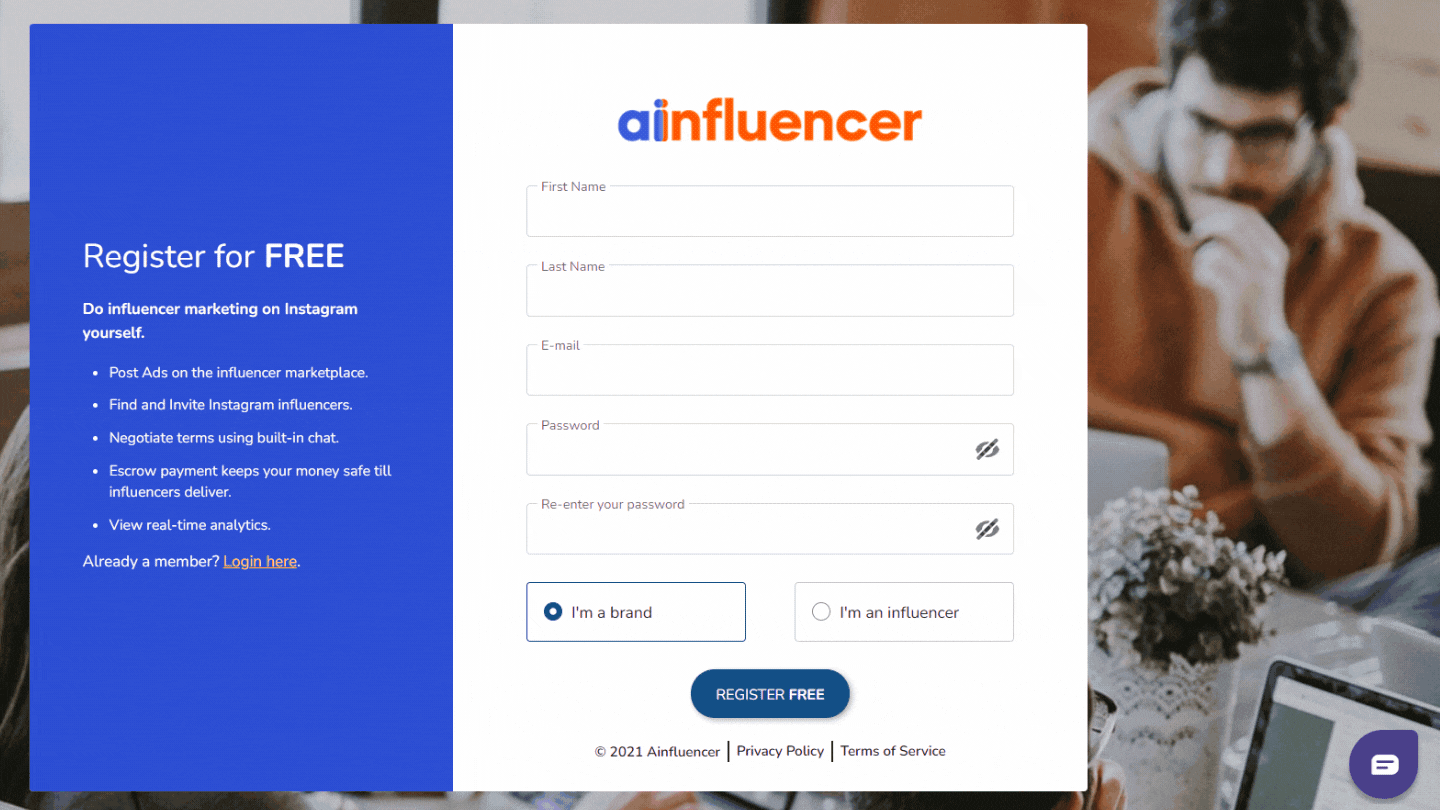 Once we have signed up for free on Ainfluencer as a brand, we can create marketplace campaigns and search for influencers based on their niche, location, language, number of followers, and gender.
On top of that, we can get a deeper insight into influencers' activities, estimated price, and engagement rates by visiting their profile on Ainfluencer.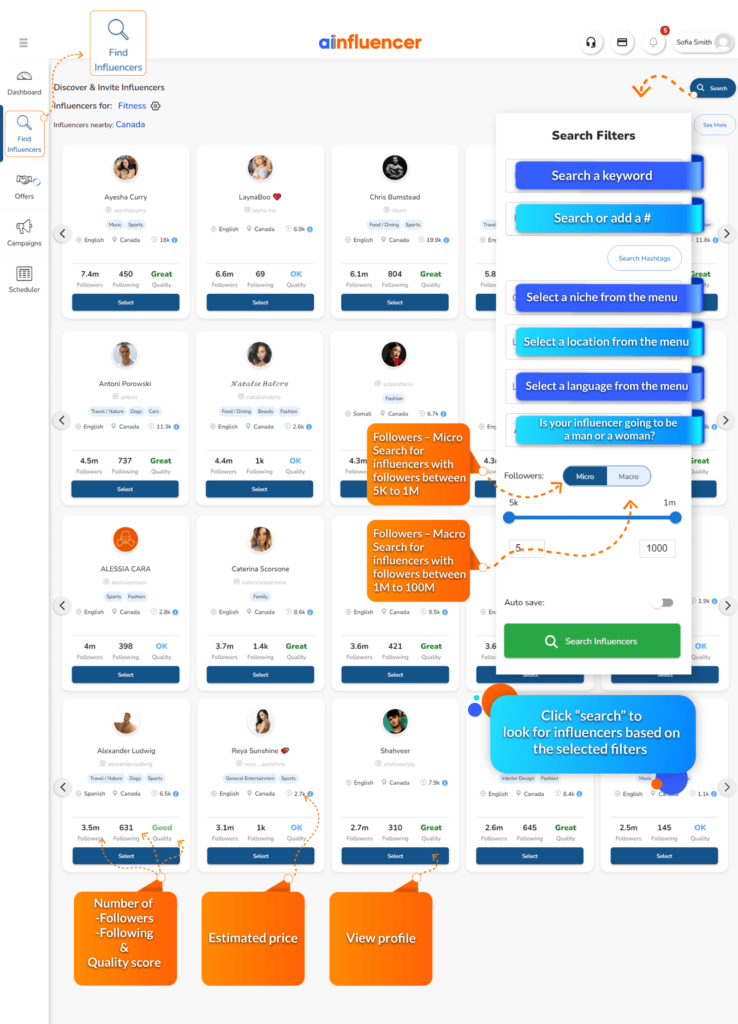 2. Working hand to hand with the marketing team
A successful brand marketing manager leads the marketing teams – finance, promotion, content creators, etc. – to ensure they are organized. In addition to this, our marketing brand manager collaborates and supports all the teams to lead them towards a common goal.
3. Balancing the budget
Marketing brand managers are in charge of setting the budget to track how it is spent on marketing the brand. Partnering with the right influencer in your industry with whom we can afford to work is another advantage of being a part of Ainfluencer's program.
4. Data gathering and analysis
One of the significant responsibilities of brand managers is to gather data and assess how well our brand's marketing strategy is working. In another respect, our director of the brand should analyze the activities and results of our competitors' Instagram and influencer strategies.
Brand Manager Vs. Marketing Manager
At the heart of every business, there is a brand marketing manager responsible for working out the right strategy. In contrast, a brand marketer or a marketing manager makes sure those strategies are pursued.
Overall, if our brand has two strategic and tactical wings, our brand marketing manager has the strategic role, and the brand marketer takes on the latter.
brand manager skills
There are several requirements to become a brand marketing manager, such as a BA or BS in business and marketing and 3 to 5 years of experience in marketing. Generally speaking, here are some of the skills brand marketing managers need to develop.
Have strong attention to detail
Be self-motivated and able to motivate others
Be good at prioritizing multiple tasks
Reach a good level of writing, listening, communication, and presentation skills
brand marketing manager salary
A novice as a marketing brand manager earns $40,000 to $65,000 annually. However, a brand marketing manager's salary with at least 3 years of experience in more prominent companies varies from $85,000 to $125,000.
Conclusion
From creating our brand image to developing it, a brand marketing manager is responsible for expanding and maintaining our position ideally in the market.
It is essential for both long and short-term brand marketing strategies to find the right influencer to promote us. This is where the Ainfluencer influencer marketing agency comes in to not only facilitate us with the right tool so we can contact the right influencer based on a personalized search filter but also help us balance our budget, gather data, and see the insights into our advertisement live.
Lots of brands and influencers have already joined Ainfluencer and liked it. Click the button below to become a member and create your first free ad.
What does a brand marketer do?
A brand marketing manager is responsible for managing a brand's strategy to promote and expand, gather data and analyze future plans and generally, watch how a brand's image is introduced to people while trying to maintain that image. 

How do you become a brand marketing manager?
Becoming a brand marketing manager depends on brands' preferred qualifications. While a brand marketing manager is expected to have relevant degrees like advertising, business, or MBA, many brands might prefer influencers with data analysis experience. 
How much do brand marketing managers make?
The average salary of a brand marketing manager in 2022 is estimated to be up to $91,047 and $90,000 in the US and Canada respectively which makes it almost $38 per hour. 
However, for entry-level positions, it is approximately $53,719 per year.