We need to know Instagram's limitations and rules when global audiences worldwide are increasingly using Instagram. Also, brands with various Instagram marketing strategies should be aware of new Instagram restrictions and policies for 2021 to know how to reach their audience and boost their Instagram engagement rates.
There are always rules and limitations to every social network to let users experience a healthy social atmosphere. With the help of multiple sets of Instagram limitations, they can keep their Instagram accounts safe and avoid the probable problem of getting Instagram banned or blocked.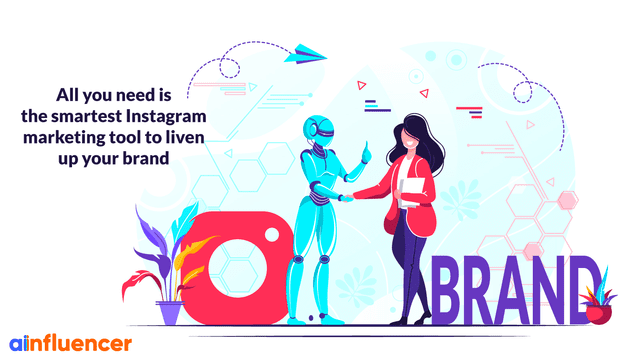 This article walks you through everything you need to know about Instagram limits, terms, and account policy.
The key factors that impact Instagram limitations
There are no public statements about Instagram Rules and Limitation. So far, the only most significant thing is all about your Instagram account background. Although Instagram regulations and requirements can change annually, the main thing to keep in mind is that some super vital primary factors that impact the network keep its consistency.
Now, It is absolutely essential to know that the Instagram Rules and Limitation take place around multiple factors. There are no same Instagram rules and limits for all types of accounts because the restrictions and rules are defined based on different factors.
Account's age:
Account age specifies how much credibility your Instagram account has. Every Instagram account should be created for more than three months to be considered as an old Instagram account. The account age has a direct impact on the strength of Instagram's rules and restrictions.
The number of followers:
The more Instagram followers you attract the lower Instagram limits you will experience. Notice that this key factor comes from real Instagram engagement and consistent uses plus old Instagram account age.
Account Activities:
Instagram accounts activity means Instagram engagement. Instagram is all about activities and engagements. More achievement appears as a result of working on your Instagram account's growth. Be sure the organic engagement with a high number of likes, comments, shares, and saves can cut through the Instagram restriction.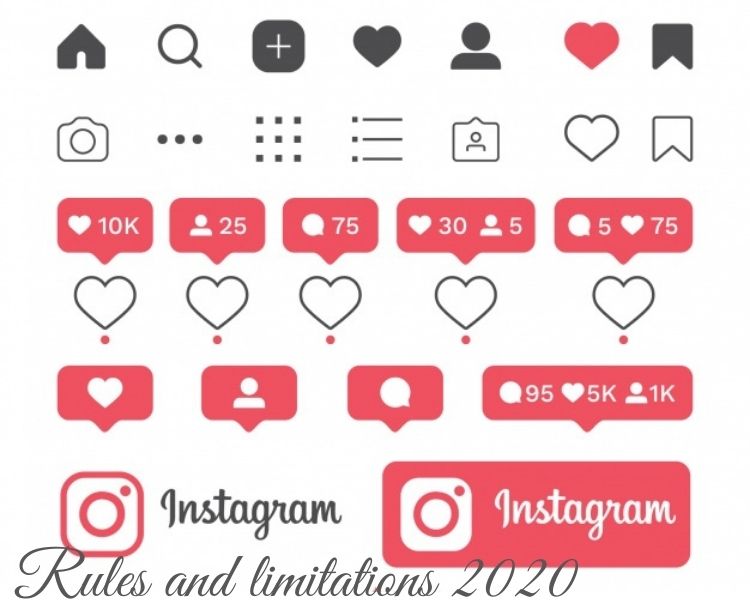 What is the new Instagram limitation in 2021?
How many times Instagram allows users to do actions such as follow/unfollow /likes/comments etc. in a day? In response to this question, the answers are different. Let's consider what Instagram's daily limits are to protect against spam and abuse state.
Here we will talk about Instagram's daily limits in 2021 to enable Instagram users to enjoy time spending on this social network and use it properly and minimize the risk of losing and blocking their account.
How to mass unfollow on Instagram?
The best way to mass unfollow on Instagram is by using a reliable tool rather than unfollowing manually which can make you tired or your account blocked. As there are several ways to do Instagram mass unfollow the most recommended one is to use Aigrow to automatically unfollow all users in a specific time who don't follow you back. Therefore you can keep a natural follower/following actions.
Why can't I follow people on Instagram?
There are two kinds of critical factors that can affect on the number of people you are going to follow on Instagram:
Obey Instagram follow limitation
Instagram won't ban your account if you behave naturally on its space and go on with Instagram follow limit which is 200 per day for a new Instagram account and 700 per day for accounts over 1 year of age. Remember that to do random follow action.
Do not use Instagram bots
It is important to know that bots can fall you into the trap of facing the error "you can not follow any more people." Many Instagram business accounts might prefer to use some third apps and software to grow their accounts fast. If Instagram discovers this trick, it will block your Instagram actions, such as like, comment, follow, unfollow, and direct message.
If you are using Instagram bots or tools to increase your Instagram engagements sooner than before, there is no doubt you need to act wisely. For example, pause the bot activities, wait for 2 hours, and then go back to your Instagram profile and do some activities manually for old users, like and comments.
From the last Instagram announcement, Instagram tools for growth can lead to Instagram restriction or ban. Both private and business Instagram accounts take advantage of these third-party apps one day, can be
How many people can you follow on Instagram?
To minimize spam, Instagram does not allow us to follow over 7500 people daily and it is possible also if someone followed more than 7500 people before now. Be more cautious about doing Instagram follow action. It is more crucial to your success if you start moderately and gradually raise the number of following and unfollowing week by week.
Here is the example:
Week 1: 50 follow/unfollow per day
Week 2: 100 follow/unfollow per day
And, Week 3: 150 follow/unfollow per day
How many people can you unfollow on Instagram?
Researches show that number of people you can unfollow on Instagram limits to 50per day for a new account. Also, keep in mind that it works best to do each Instagram unfollow action from 36 to 48 seconds.
But as referred to above, the Instagram account's age directly affects the total number of unfollows you do. For instance, a six-month Instagram account can do more unfollowing actions, almost 200-400 unfollow with a shorter gap of 10-22 seconds.
Other Instagram limitations
Instagram caption limit:
If you like to maximize your Instagram posts engagement, You should craft your captions' ideal length. The ideal length is 138 -150 characters, but the Instagram caption limit is up to 2200 characters.
Instagram follow limit:
"Follow and unfollow are considered the same. It is important to know that the "Instagram follow request" is 150-200 daily limit. Also, It is recommended to send 10 follow request s within an hour.
Instagram like limit:
Instagram like limit varies for each Instagram account. In 2021, every user can like up to 1,000 posts per day, but some accounts might be banned after 800 likes. It is generally better for new Instagram accounts to keep their accounts safe with 10 likes per hour.
Instagram Post limit:
Instagram users are free to daily post limit, and they can easily share numerous posts, including photos and videos, whenever they want. The main thing about Instagram posts is knowing the best time to post to take advantage of your Instagram content and increase your Instagram engagement.
Instagram Direct Message limits:
Instagram marketers need DM marketing for Instagram growth and product sales. Actually, there is no fixed rule for DMs limit. At first, It may make no sense, but it is possible to send 50 to 100 Instagram DM per day, but it can be between 20-50 maximum for new Instagram users.
Instagram Comment limit:
The Instagram comment is a great way to stand out among your Instagram competitors. The number of comments that every Instagram user can write per day is from 180 to 200. The more users spend time on Instagram, the more comment they can leave.
Instagram, unlike photos limit:
It sometimes happens that when you accidentally like multiple Instagram posts. Remember that liking the photo, leaving it for 10 seconds, and then unliking it and the Instagram limitation to unlike photos is 100 an hour.
Instagram Hashtag Limit Limits:
Instagram hashtags help make your posts more discovered for Instagram users, but you need to know the Instagram hashtag strategy to make the most of the right hashtags. You are allowed to use up to 30 hashtags per post.
Instagram bio limits:
Instagram bio is known as one of the most eye-catching places that can define your Instagram profile. The limit for the number of characters for the Instagram bio is 150character s. So, try to craft it well enough with this character limitation.
Instagram mass deleting posts:
It is good to know that you can mass deleting all Instagram posts at once. If you have an Instagram account with a few photos, you can easily delete them all individually; otherwise, it is better to use a third-party app to get rid of this action's hardship.
Instagram mass unfollow limit:
To avoid spamming on Instagram, you should be moderate on following or unfollowing accounts at the beginning. Try to increase the numbers by week. For example:
Instagram multi-photos limit:
As an Instagram post includes photos or videos, you can upload up to 10 photos and videos per post.
Instagram number of activities:
One of the biggest Instagram daily restrictions is that the total number of activities is only 500 actions. Activities consist of different actions such as following, likes, and unfollows. If you have a new Instagram account, it would be better to limit your activities to 100 actions, unless you are a trusted user, to go up to 1000 daily actions.
Instagram login limitation multiple devices:
Instagram lets multiple logins from multiple devices at once, but the important thing is that you should not use any VPN to log in because your IP address keeps changing, which is against the Instagram policy; otherwise, you can't log in to Instagram.
Instagram video limit:
There are four different types of ways to upload videos on Instagram:
Video Post limitation
Instagram videos can be up to 60 seconds
Instagram story limitation
Typically, you can share 100 Instagram stories. The time limitation for video post to your Instagram story is up to 15 seconds.
Instagram Live Story Limit
Live Video limitation is possible for up to 4 hours, and IGTV Video is up to 60 minutes.
Well, our article was about Instagram Rules and Limitation, so lets discuss about the rules now.
New Instagram rules in 2021
Instagram needs to be an authentic and safe social media platform to respect its audience and bring peace and law for this community so it decided to .determine Instagram rules to make the Instagram platform more secure and reliable. To have a better user experience in using Instagram and avoid getting banned now, you need to be aware of some necessary rules to manage your Instagram business account as well as possible.
Instagram rules for posting content
When it comes to Instagram content rules, you might picture copy content and some inappropriate ones. But you will soon find out that it does not limit such things and a long list appears to show it.
Buying and selling firearm
Sale of live animals
Buying and selling alcohol
Buying and selling tobacco
An illegal prescription drug (even if legal in your region)
Online gambling
Sexual content
Hate speech
Blackmailing or harassing someone
Encourage the violence
Threats of physical harm, financial harm, vandalism, etc.
Encouraging people to embrace self-injury
Videos of intense and violence
Instagram ban policy
The importance of Instagram ban policies is not less precious than Instagram restrictions. To take advantage of social capabilities, know what kills life on your Instagram account when doing some Instagram activities. Types of blocks, banned, and disabled can happen once in a while.
Buying and selling Instagram likes and followers
This is one of the most important parts of Instagram Rules and Limitation. Buying and selling Instagram likes, and followers can hurt your Instagram account, and it would be worse if you are running a business account. Unfortunately, most of the Instagram brands are likely to buy fake likes and accounts to improve their marketing performance. In the long run, Instagram late or soon becomes suspicious of the total number of activities and searches through the actions and blocks both Instagram fake accounts and you.
Buying and selling forbidden goods, services on Instagram
Buying and selling some types of goods and services are not allowed on Instagram. In that case, if a user committed this, Instagram can easily ban its account. Illegal goods and products refer to Instagram posting content rules.
Action block on Instagram
The most significant thing that leads to an action block is trying to engage with so many likes and followers. Totally action block shortens in spam activities, which can be done manually or by third-party apps and Instagram bots. To grow your Instagram page organically avoid fast follow, unfollow and like and keep the maximum number of actions 60 per hour.
Instagram shadowban
Instagram shadowban is one of the most common Instagram issues that restricts your Instagram content visibility and causes not showing up your hashtags on the Instagram explore page. There is a shadow on the posts avoiding them from being seen by others. Several different reasons that cause a shadowban on Instagram include using banned hashtags or a specific set of Instagram hashtags for a long time, beat daily limits on Instagram, and getting reported by others
Holding illegal Contests
The Instagram contest is a highly effective way of page growth. It can bring new followers, grow brand awareness, and increase your Instagram engagement. One thing you should know more about is how to run a contest that does not break any rules.
The official rules offer terms and eligibility requirements (example: age and residency restrictions); and compliance with applicable rules and regulations governing the promotion and all prizes offered (example: registration and obtaining necessary regulatory approvals)
How to break through Instagram limits?
Undoubtedly there should be some great ways to break through Instagram limitations to take over your all Instagram account actions. Doing Instagram actions manually takes a lot of time and effort to grow your Instagram account on the other side, not beating Instagram limits and rules is a vital tip we should not skip easily. Now I recommend two ways to go over Instagram limitations successfully.
Using Instagram automation tools:
If you have multiple Instagram accounts and want to improve your marketing performance, you might come across some difficulties because of Instagram like and follow limit, but this is possible with some of the best Instagram tools to not only save more time and make a trusted relationship but also coordinate the actions with considering Instagram restrictions.
Following practical Instagram marketing strategy:
To get the best reactions, grow your Instagram profile organically by acting like humans share videos, viewing stories, visiting Instagram accounts, etc. to build a great marketing strategy. Thus, it means spending time for various activities such as leave comments on followers' posts, answering questions, and reposting user-generated content. Also, boost the number of your daily messages and comments step by step.
We also have another article on 4 tips for the new Instagram algorithm that might help you here.
Conclusion
We talked about the most important Instagram Rules and Limitation in 2021. It is essential to follow these Instagram rules and regulations in 2021 to keep your account safe and secure for growth.
By the way, is there any other Rules and Limitations that you are aware of? Let us discuss about it in the comment section.